Here you will find a collection of the most popular brunch recipes. They're perfect for serving a small or large crowd as Easter Brunch Recipes, Christmas Brunch Recipes, Thanksgiving Brunch Recipes, Father's Day or Mother's Day Brunch, or even just some ideas for Sunday Brunch Recipes.
Jump to:
Favorite Brunch Recipe Ideas
One of the best reasons for planning a brunch is the wide variety of foods that can be enjoyed for breakfast or lunch **insert best brunch menu! Hooray!
These are our go-to make-ahead brunch recipes. When planning a BRUNCH MENU FOR A CROWD, We always like to keep a few things in mind. Plan to have...
Something Sweet
Something Savory
Something Fresh
A fun Drink.
If you start with these 4 things in mind, you're sure to have a successful and delicious brunch menu with just enough variety. Everyone will love these best brunch recipes for a crowd or just for a small gathering!
This is a classic Overnight French Toast Recipe, an easy make ahead brunch recipe. It's made with simple ingredients and is so easy to make! Serve it with berries, whipped cream or this Buttermilk Syrup Recipe.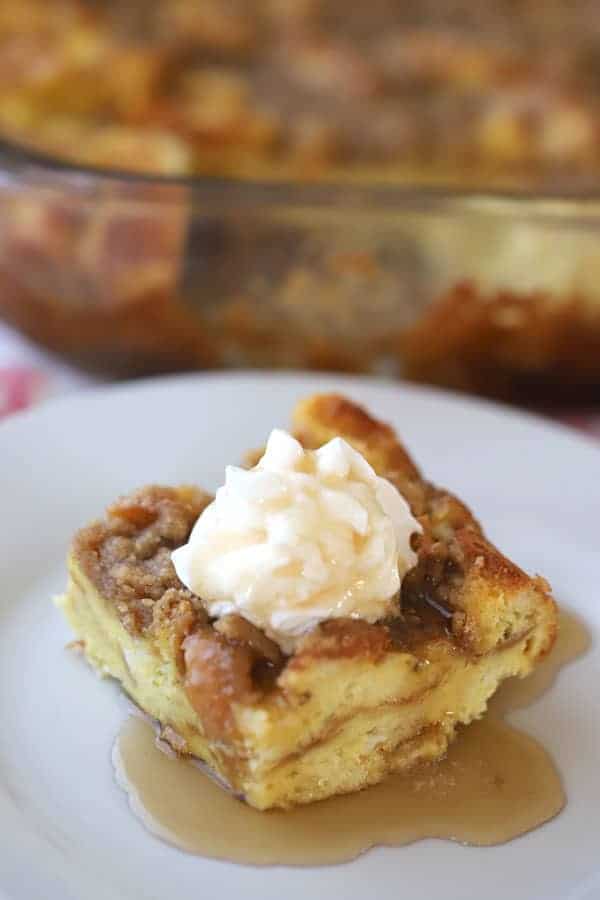 This Easy Fruit Board is a great idea for dinner parties and get-togethers all year long. Served with a side of fruit dip or caramel sauce, it's a beautiful and simple option that takes very little preparation and is easy to adapt.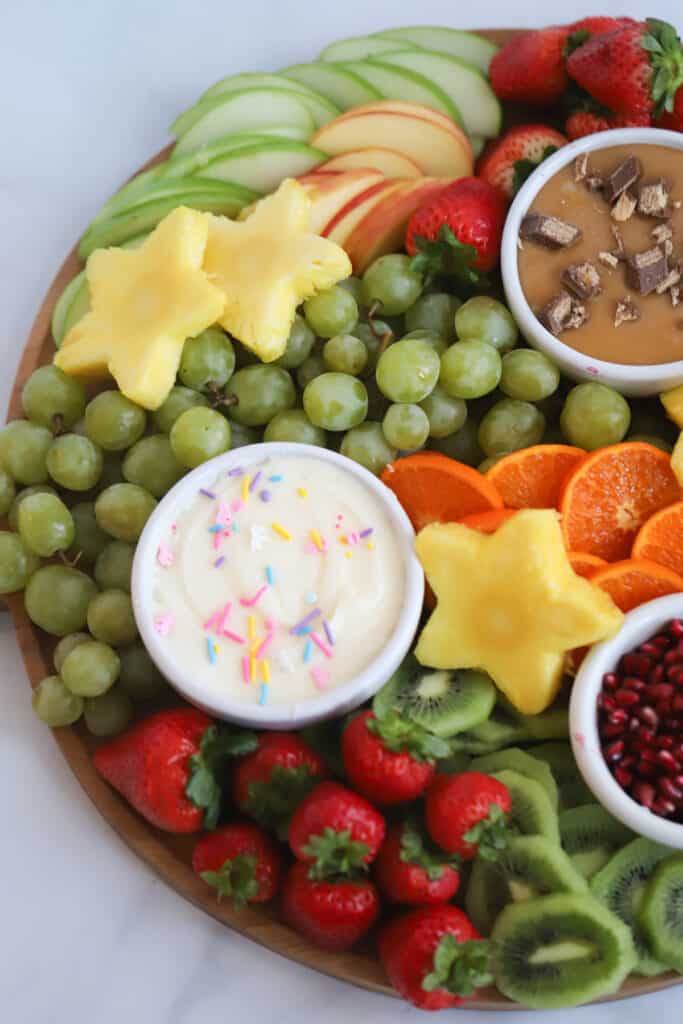 This is one of the best asparagus brunch recipes. and is always a hit. Seasoned simply with salt, pepper, garlic, and a sprinkle of Parmesan cheese, this recipe is perfect for any holiday brunch, bridal shower, baby shower or party appetizers.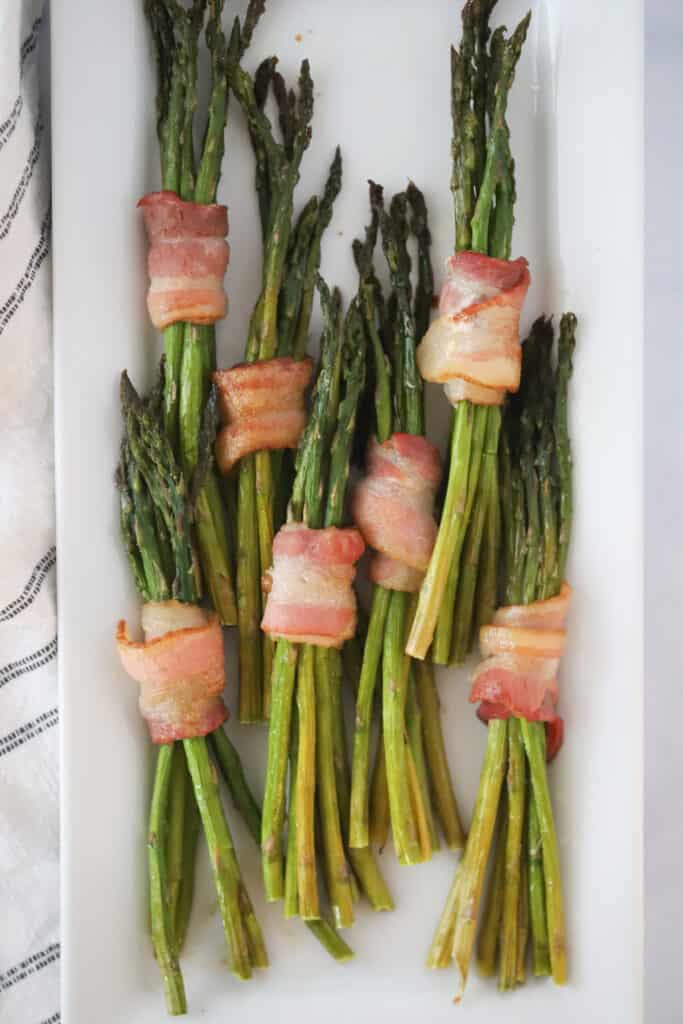 These Mini Veggie Cups are perfect to make ahead, only take a few minutes to put together, and are perfect for adding color and veggies to your brunch menu. They are fun, healthy, fresh, and super simple to prep.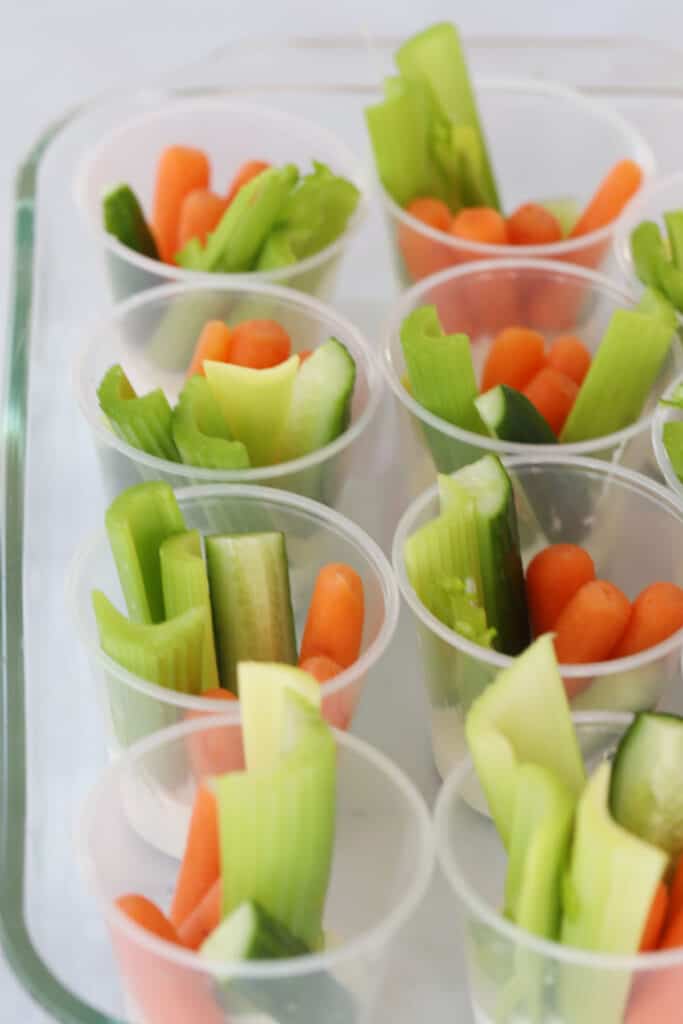 This brown sugar Honey Glaze for Ham is the perfect way to finish a spiral ham for any occasion. Flavored with orange juice and warm baking spices, it's super simple and takes just about 5 minutes to throw together. It's an easy protein to add to brunch and feed a crowd!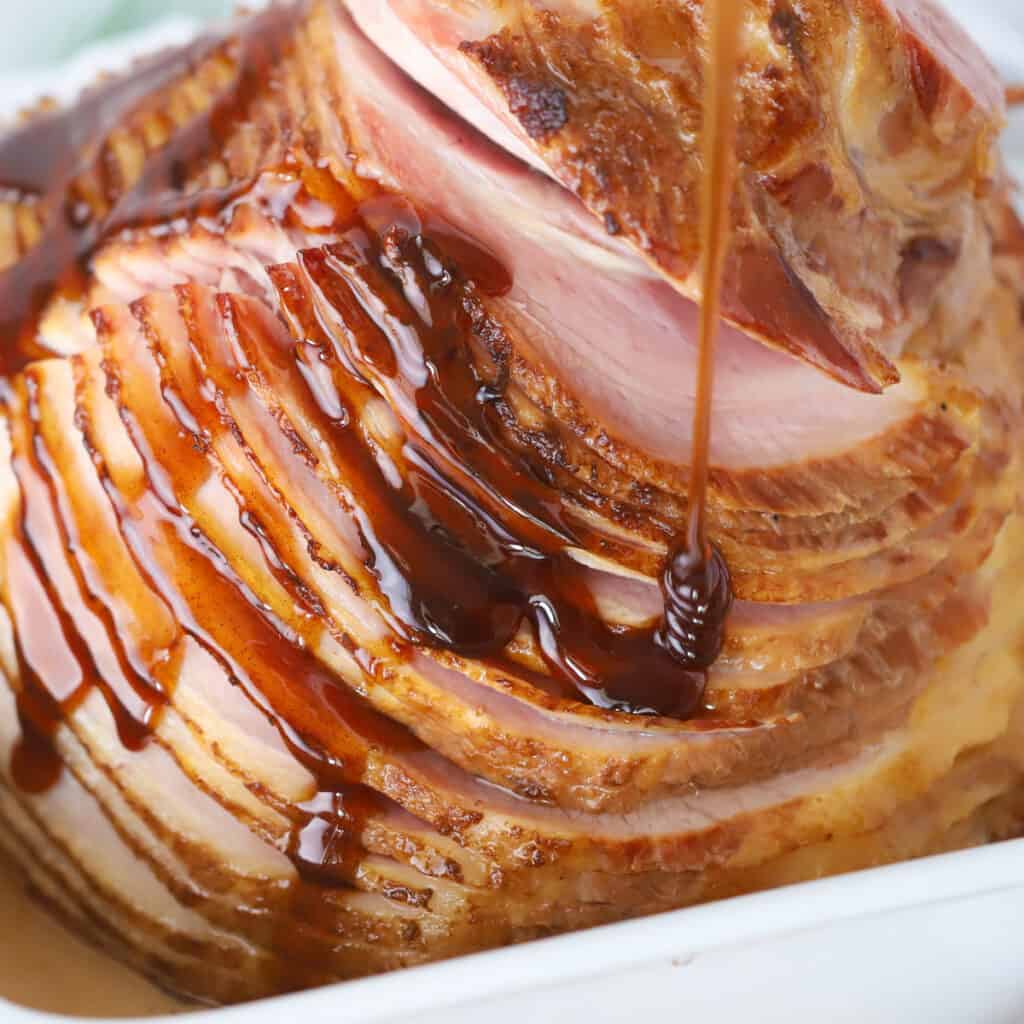 This mini quiche recipe is one of the best brunch egg recipes. It's easily customizable and can be made ahead of time. They can be served warm or cold. It's an easy brunch recipe your family will love! Serve it with a dollop of sour cream of some fresh salsa on top.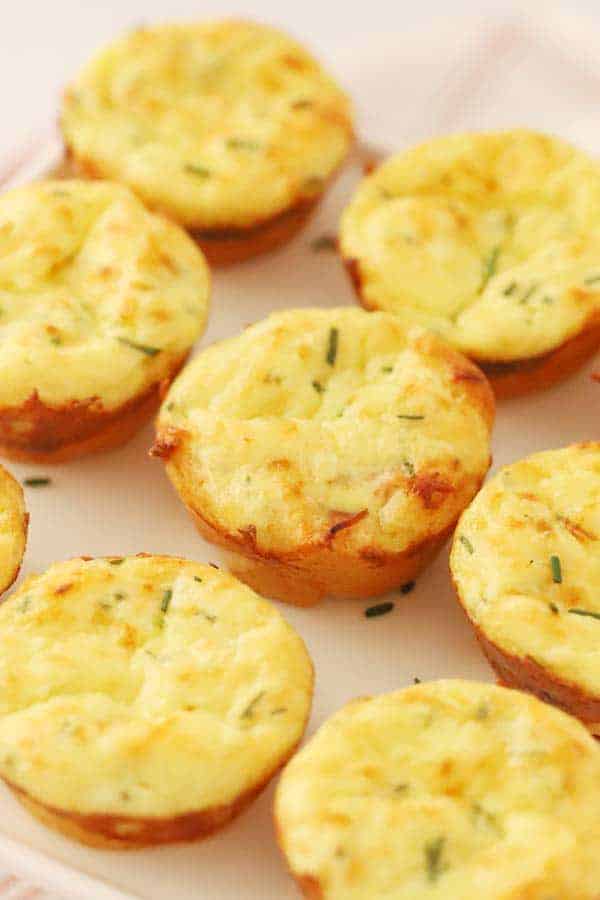 This recipe for a simple copycat Orange Julius is super creamy, frothy, and refreshing. And just like the original, it tastes like a cold melted creamsicle - yum!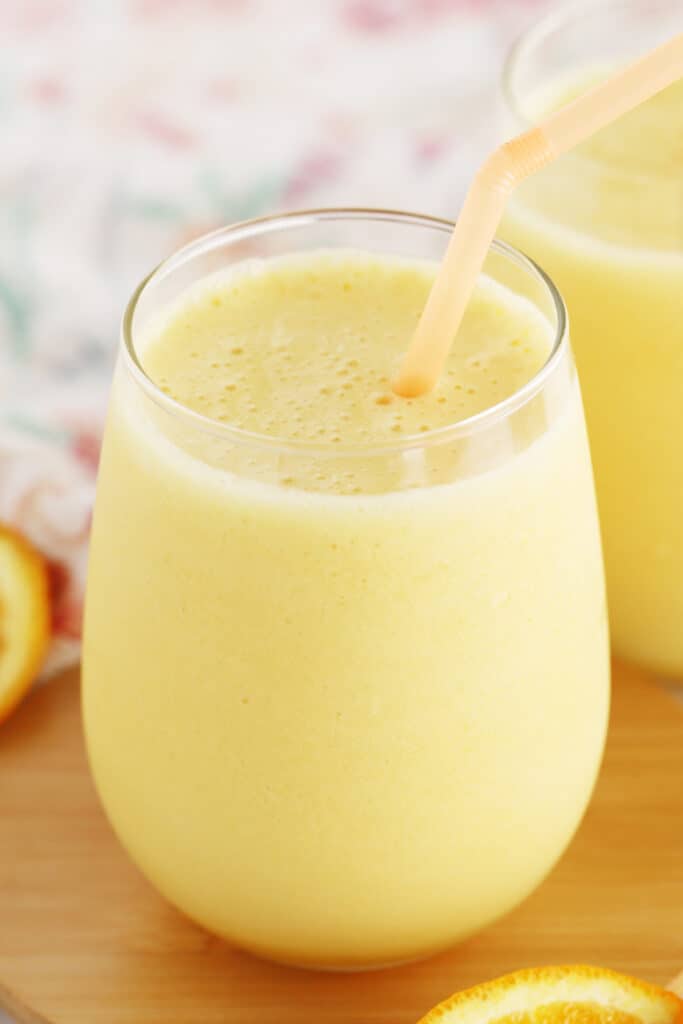 This bacon will be a hit at your next brunch. It's complete with several amazing flavor variations. Oven-Baked Candied bacon is an easy way to make bacon for breakfast or brunch and it is easy to do for a crowd.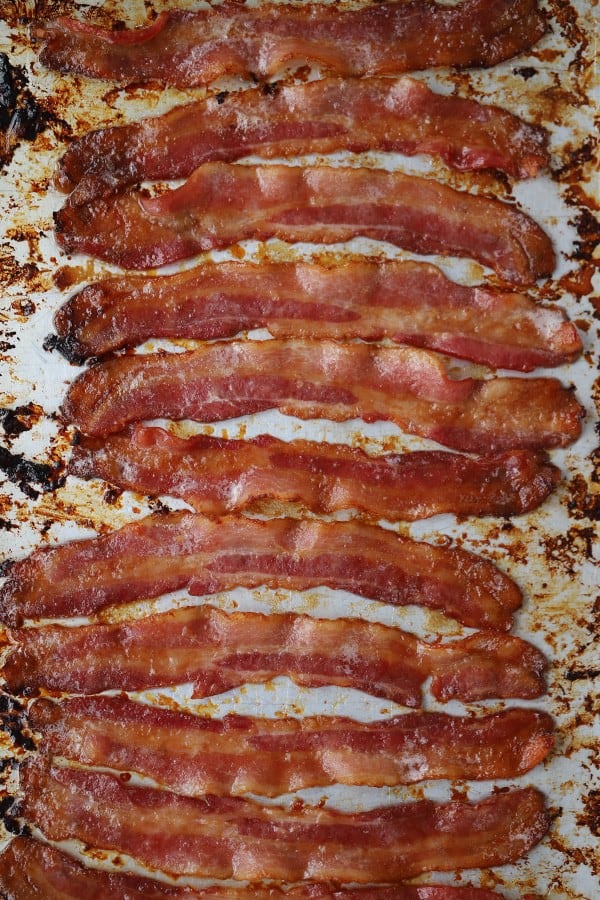 Our Best Homemade Cinnamon Rolls are light and fluffy, soft and chewy and made with simple ingredients. These step-by-step instructions also include our recipe for a delicious cream cheese icing that is perfect for slathering over your warm cinnamon rolls right out of the oven. It's a delicious Sunday Brunch idea!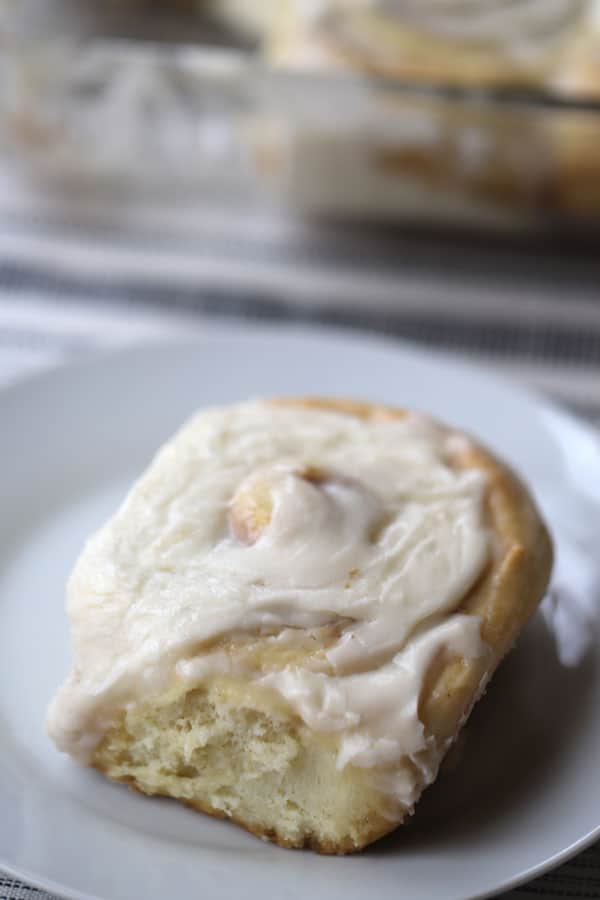 This simple Caramel Pecan Monkey Bread starts with refrigerated biscuits that are tossed in cinnamon sugar and smothered in sticky brown sugar pecan caramel. It's ooey gooey, absolutely delicious and easy peasy to throw together for a holiday or any weekend morning.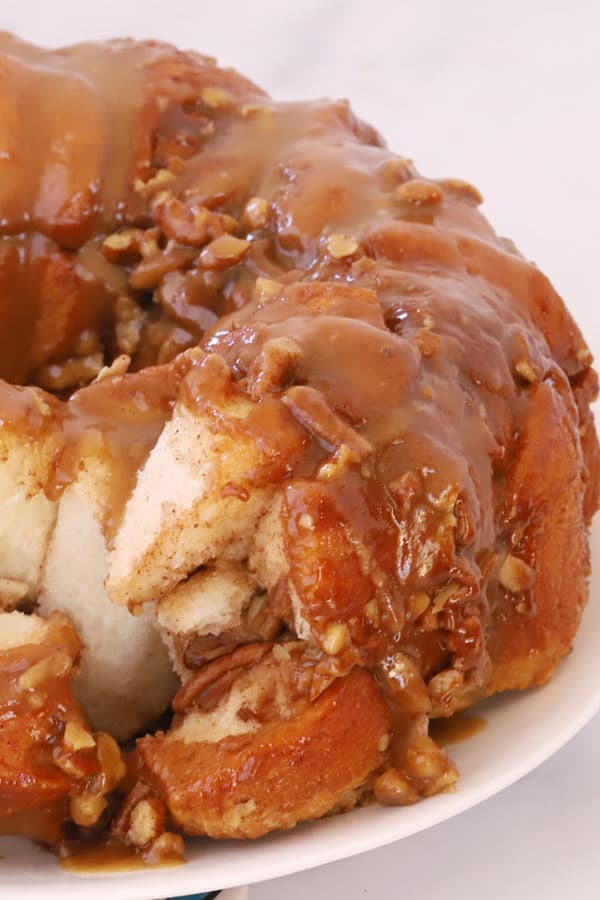 Best Breakfast Casseroles
Brunch Casserole Recipes are some of the best brunch foods and an easy way to feed a crowd. Most can be made ahead of time so you have time for all the other last-minute party plans just before your guests come. Here you will find a bunch of sweet breakfast recipes and also some savory ones too. Add a drizzle of your favorite syrup or hollandaise sauce and you've got a real treat.
11. Strawberry and Cream French Toast Bake
This Strawberries and Cream French Toast Bake are sweet and custardy with a crisp streusel topping that's studded with fresh strawberries and ooey-gooey cream cheese. This is one of the best french toast casseroles of all time. Add some Macerated Strawberries or Berry Syrup to finish these off. Prep the day before and bake the morning of for a sweet, simple, and decadent make-ahead breakfast casserole.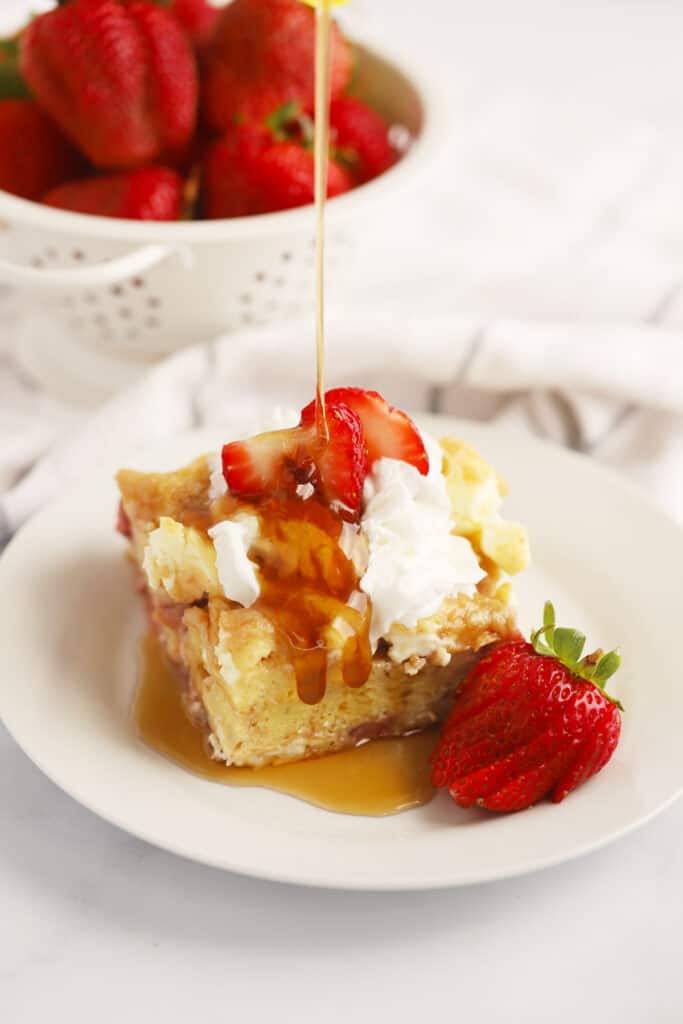 If you love cream cheese, this one is for you. This is an easy mixed berry or overnight blueberry French toast bake. It's made with simple ingredients, frozen mixed berries, milk, cream cheese, and eggs. It's a delicious baked French toast casserole with streusel topping.
This Red White and Blue French Toast Bake is the perfect way to start your Memorial Day weekend, Fourth of July or any other patriotic holiday celebration. It's an easy overnight breakfast casserole made with French bread soaked in a yummy egg custard and topped with blueberries, strawberries, cream cheese and a cinnamon brown sugar streusel just before baking.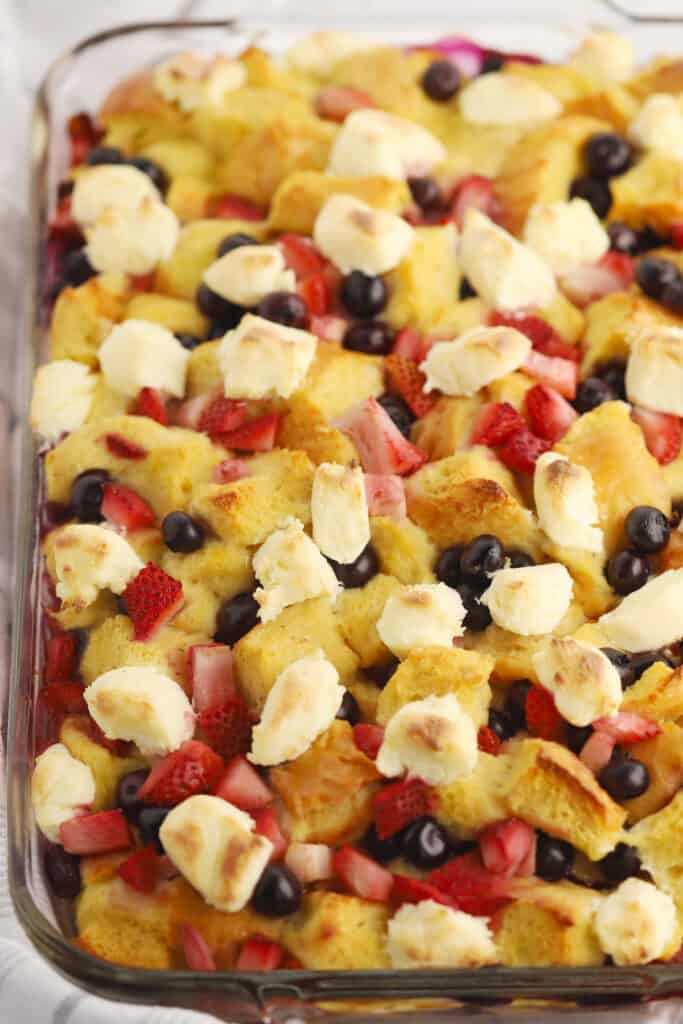 This pumpkin stuffed french toast is filled with sweetened cream cheese, has a pumpkin custard-like egg mixture and topped with a sweet pecan crumble topping. It's a delicious pumpkin recipe everyone will love.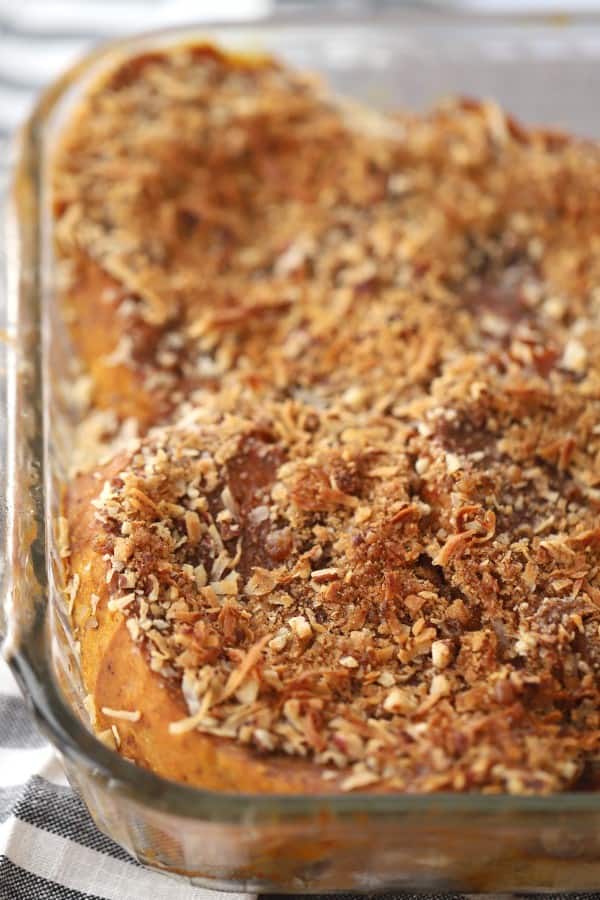 This Easy Coconut French Toast Bake is such a delicious treat for breakfast or brunch. It's perfectly custardy on the inside and topped with a crisp pecan crumb. Best of all, it's simple enough to make for a crowd, and it can be prepared ahead of time.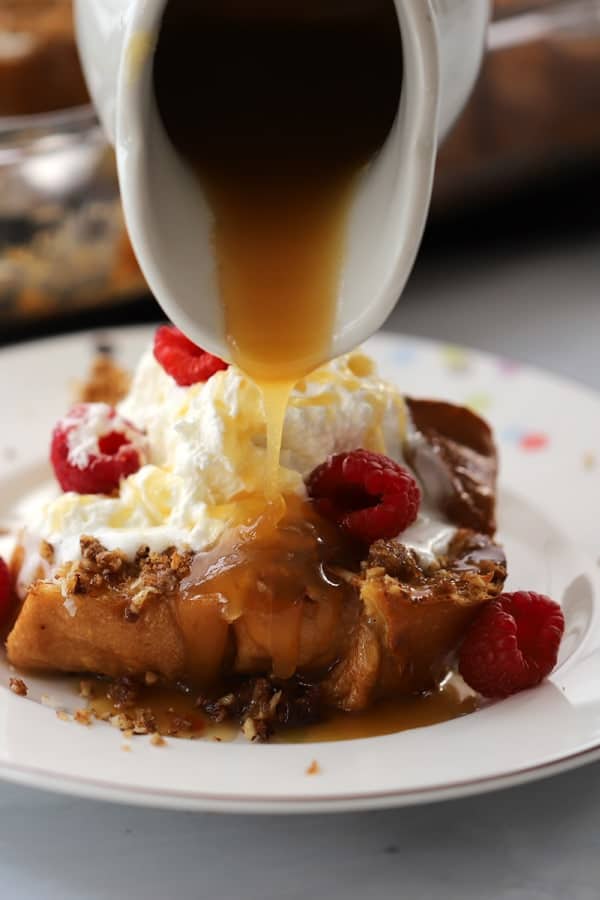 pple Cinnamon French Toast Bake is an easy and delicious french toast bake you can make ahead of time. It's especially wonderful in the fall with some apple cider syrup.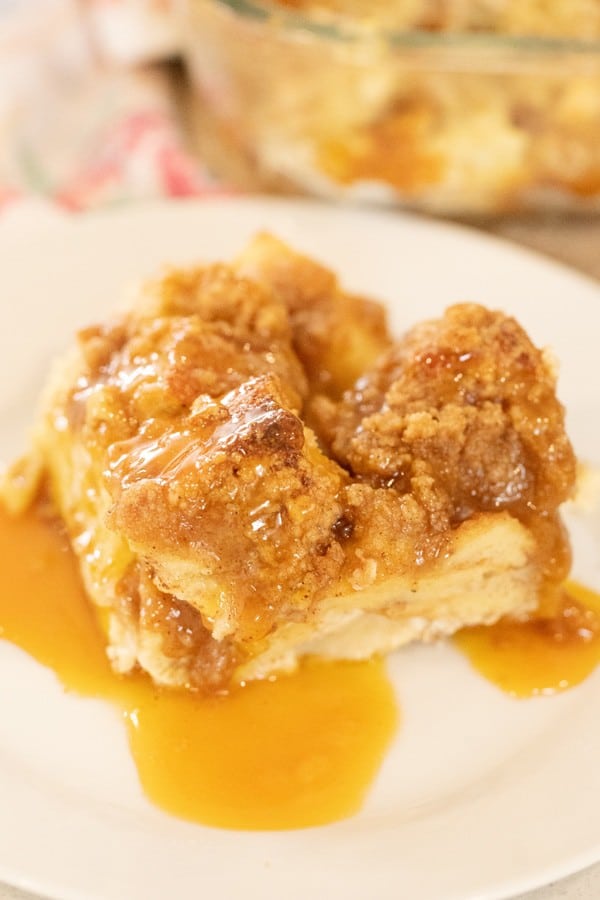 This Blueberry French Toast Bake is made with French bread, creamy custard, fresh blueberries and a delicious, buttery brown sugar streusel. It makes for an easy, scrumptious overnight breakfast casserole that is perfect for potlucks, Christmas morning and everything in between.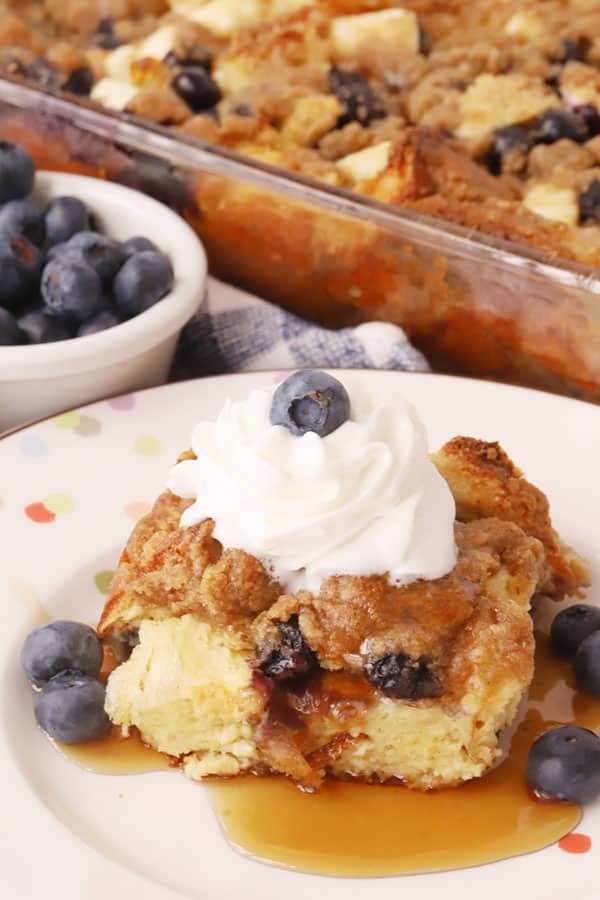 This Sausage Egg Biscuit Casserole is the ultimate breakfast recipe. It's made with crumbled sausage, eggs, cheese, and big canned homestyle biscuits. It's perfect for a large gathering or a simple Sunday morning breakfast. This Sausage Biscuit Casserole is soon to be a favorite savory breakfast casserole at your house too.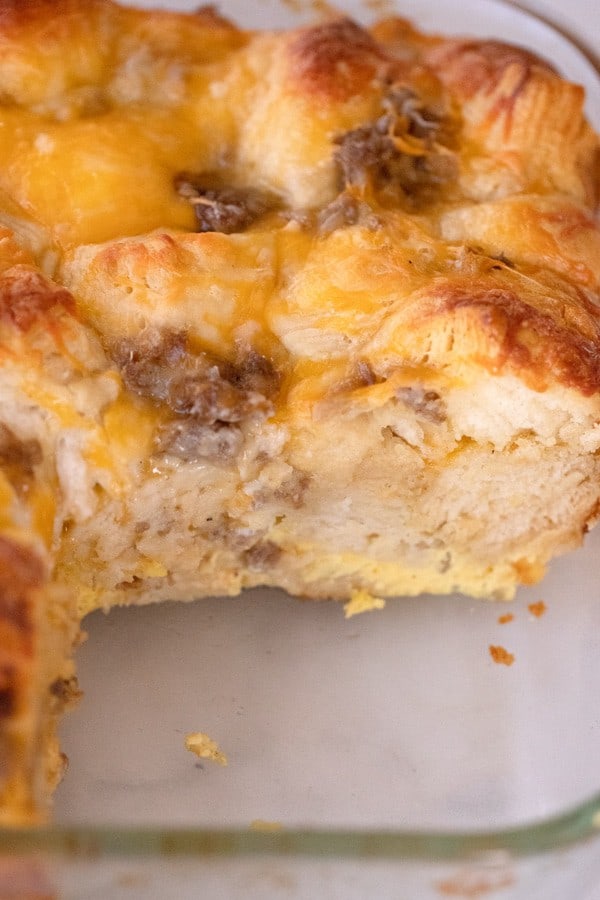 Brunch Egg Recipes
There isn't quite anything as easy as an egg casserole or egg quiche recipe. It's a great make-ahead breakfast recipe that can be made the night before and is easily customizable to fit the needs of your guests.
This Baked Denver Omelet is perfect for busy mornings! It's hearty, delicious and can be ready on the table in no time. Just like the traditional Denver omelet, it's chock full of ham, green peppers, onions, and cheese, only baked casserole-style making it a simple no-fuss breakfast.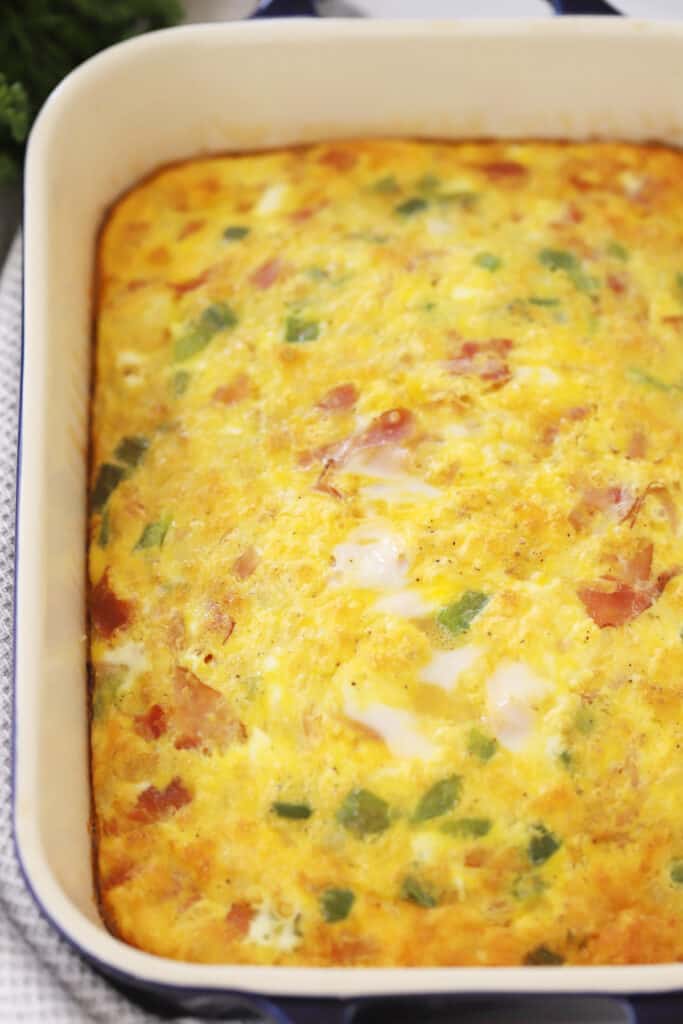 This Easy Ham and Cheese Quiche Recipe is a perfect breakfast quiche recipe. It's a recipe using pre-made pie crust and all your favorite quiche ingredients. It's layered with ham, cheese, green onions, cheese. and has the option for a delicious hollandaise sauce.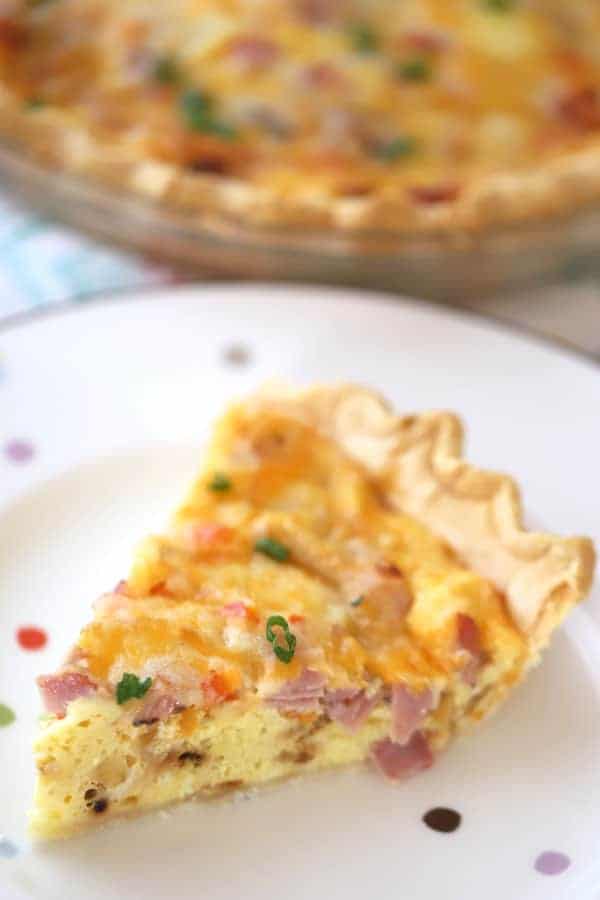 This Spinach and Feta Quiche recipe has a buttery crust and creamy custard filling that pair perfectly with wilted spinach and tangy feta cheese. It is so simple to throw together and can be made ahead of time and seve hot or cold.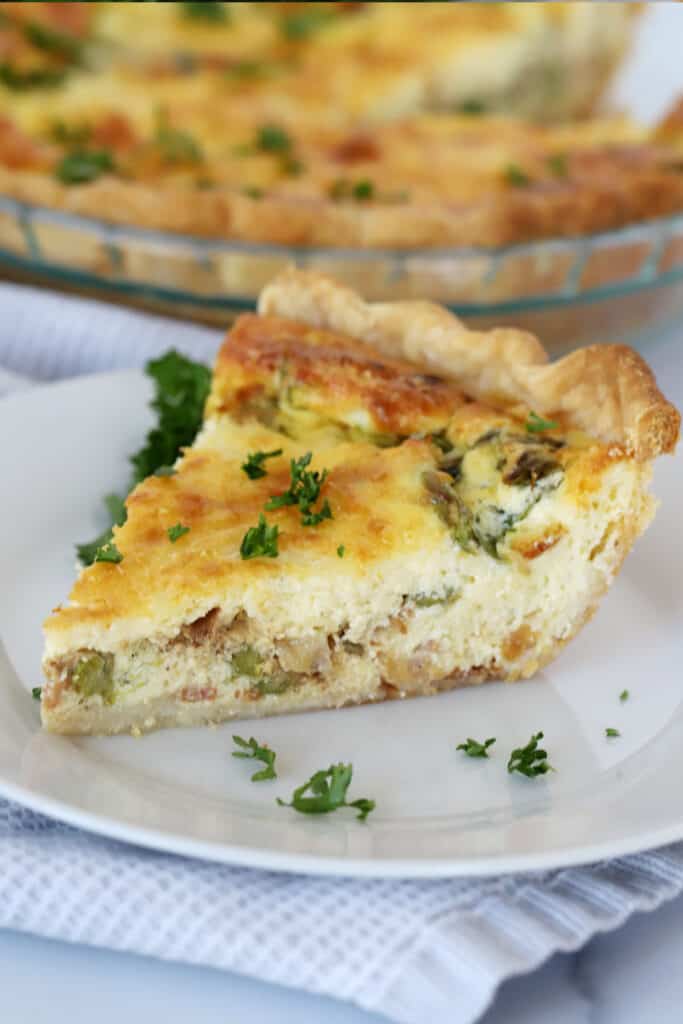 This Bacon and Asparagus Quiche makes a beautiful, flavorful and simple dish for anything from Easter Brunch to a weekend at home. It's filled with fresh asparagus, homemade bacon bits, Swiss cheese and creamy custard all baked into a delicious flakey pie crust. This asparagus quiche is a delicious breakfast recipe.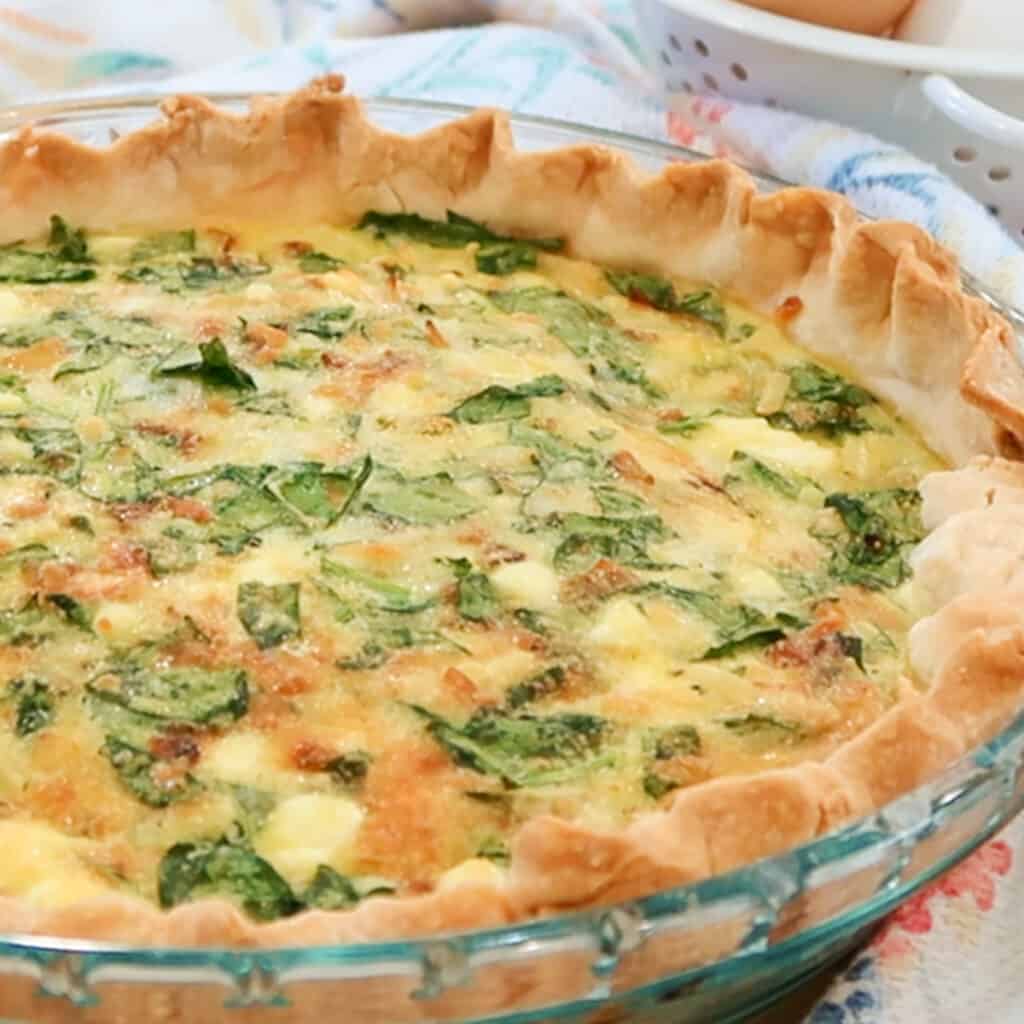 This Bacon and Mushroom Quiche has a silky smooth custard filling that is packed full of bacon, mushrooms, baby spinach and cheese. It's appropriate for any time of the day and goes great with just about anything.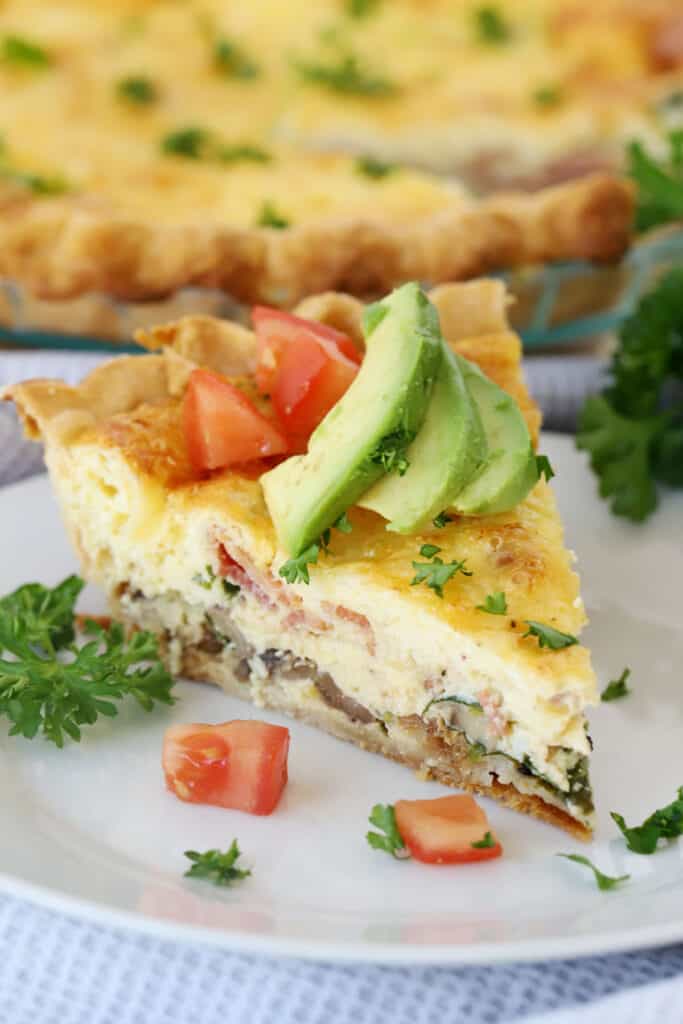 This 3 Cheese and Pesto Quiche has a buttery crust and light custard filling that we jazz up with a trio of cheeses and the fresh flavor of basil pesto. This sophisticated yet simple quiche holds its own as a light breakfast or lunch, but it also tastes great when paired with a green salad or roasted potatoes.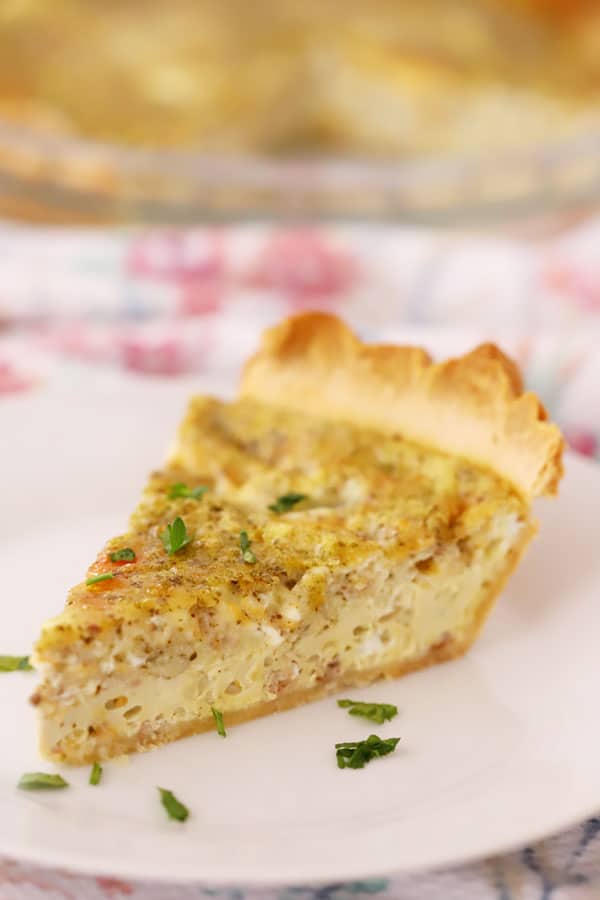 This Vegetable Quiche is the perfect vegetarian quiche recipe for breakfast, brunch, lunch or dinner. It's loaded with fresh veggies, sauteed to perfection and baked into a flakey crust along with a velvety custard and plenty of Swiss cheese.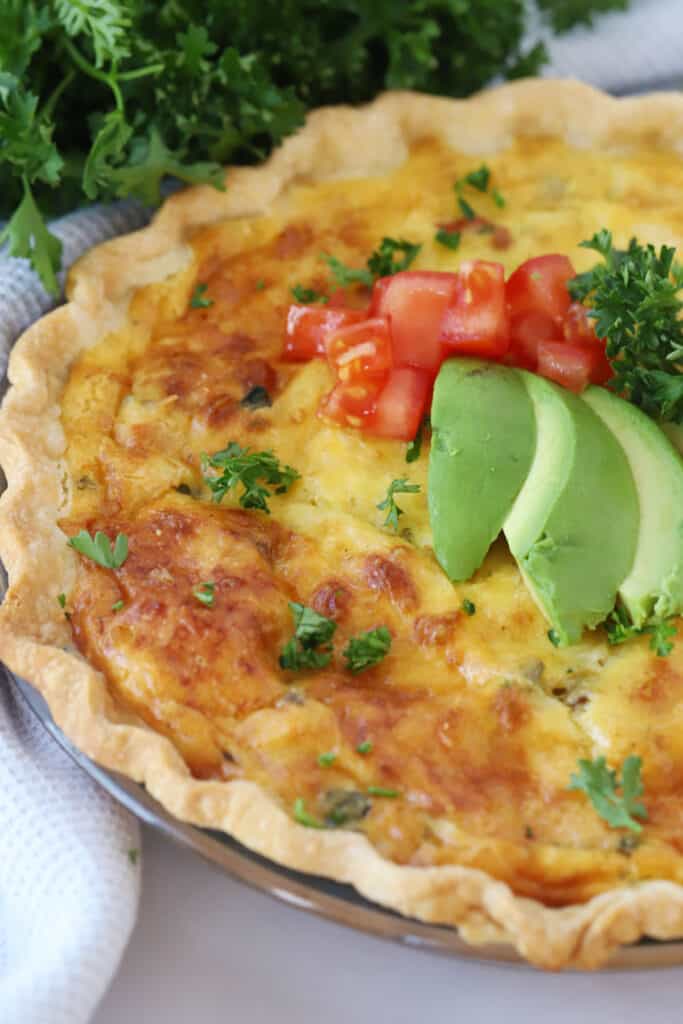 This delicious Tater Tot Breakfast Casserole is filled to the brim with crowd-friendly favorites like bacon, cheese and tater tots. It's quick, easy and sure to be your family's new favorite breakfast recipe.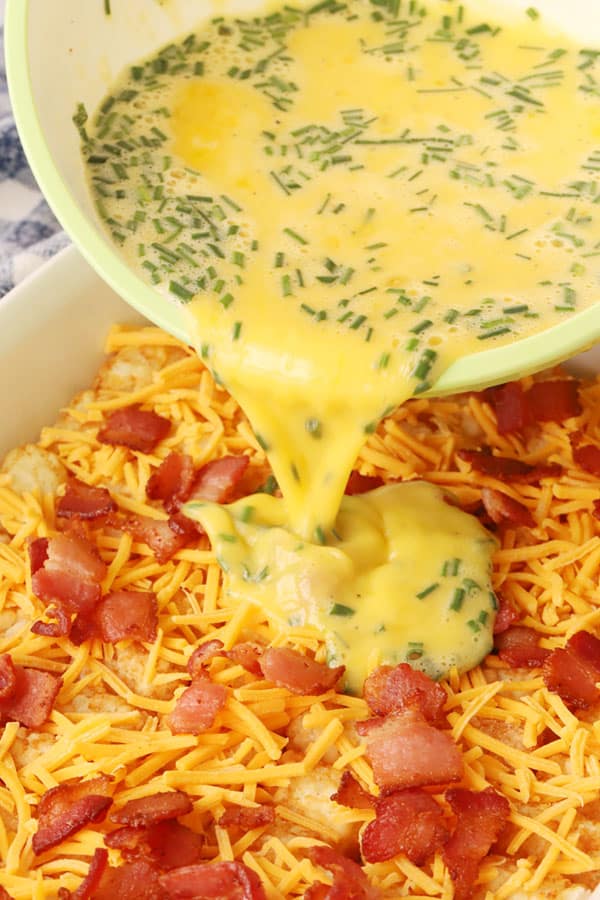 This Sweet Potato Breakfast Casserole makes the perfect weekend meal - hearty, healthy and it couldn't be more simple. It's packed with veggies, ham, eggs and cheese and has a delicious spicy kick, thanks to the pepper jack cheese.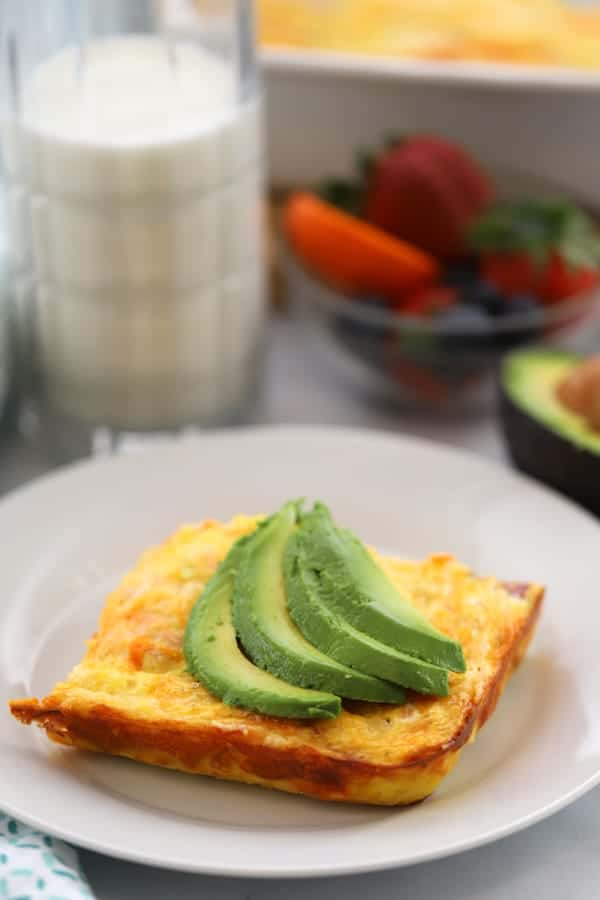 Potato Brunch Recipes
Potatoes are one of our favorite breakfast items. They can be prepped ahead of time and are an easy side dish too. They're naturally gluten-free so they're perfect to serve to anyone with a gluten sensitivity. Potatoes are so versatile and are another great breakfast or brunch recipe to add to your menu.
This Oven Roasted Red Skin Potatoes recipe is one of the most simple and versatile side dishes that you can make. These little spuds are crispy on the outside, soft in the middle and perfectly seasoned to go with just about anything.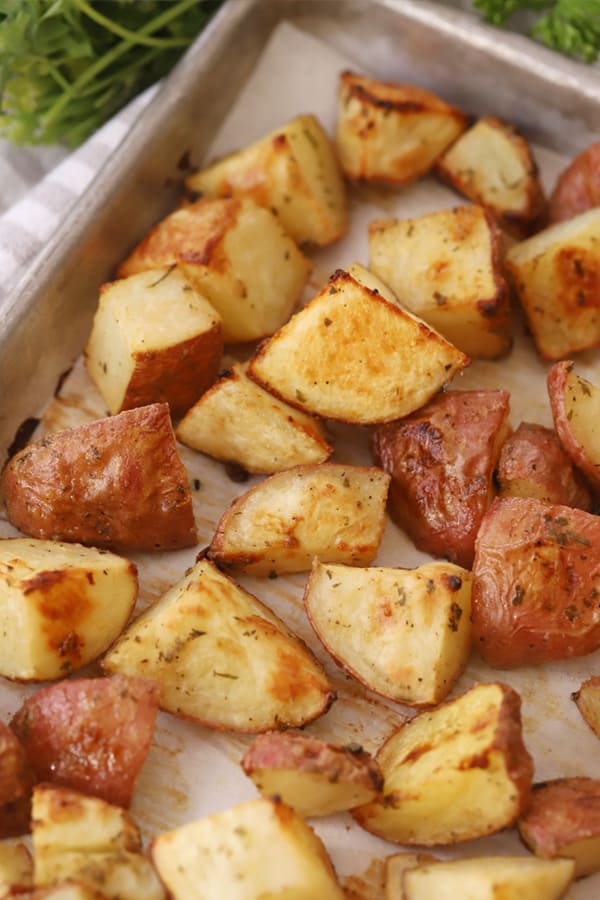 These Ranch Roasted Potatoes are coated in a cheesy, delicious ranch dressing mix, then roasted to crispy perfection. They are a seriously simple side dish that the whole family will love.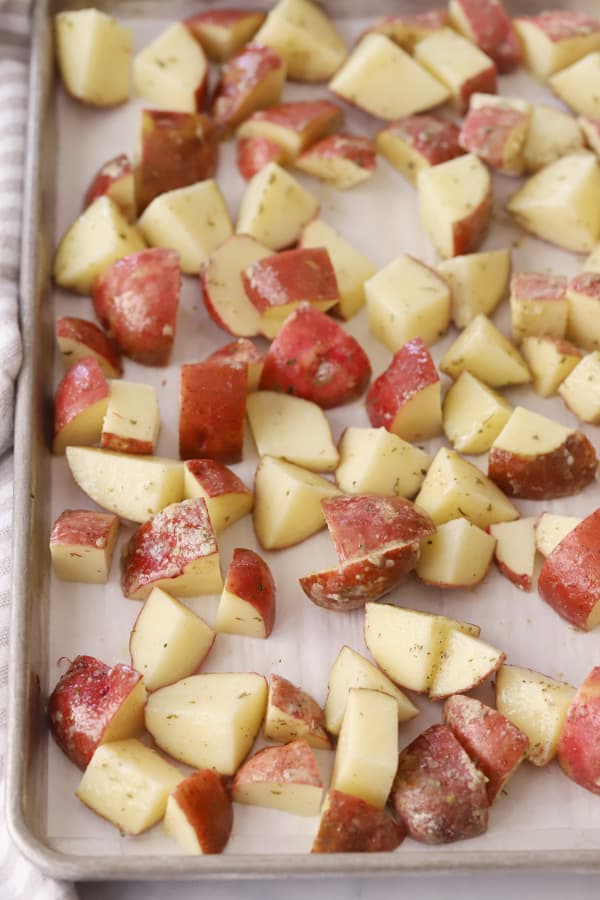 These Smothered Hash Browns are covered in cheese and loaded with veggies, ham and bacon. They take just a few minutes to whip up and are sure to become your new breakfast favorite.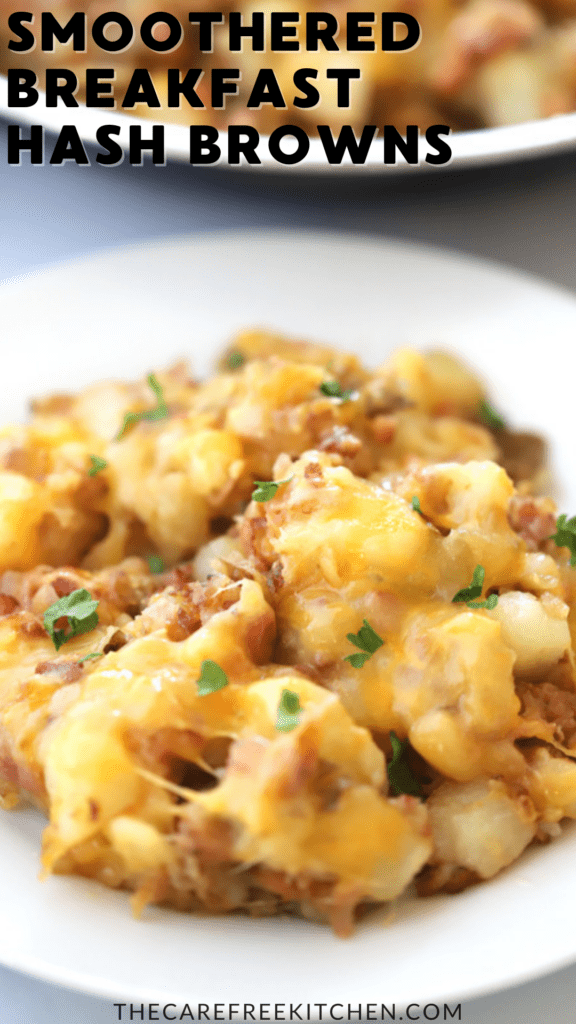 These Cheesy Bacon Ranch Potatoes are total comfort food that the whole family will love. They're made with red potatoes that have been tossed in ranch dressing mix, oven-roasted and smothered in gooey cheddar cheese and bacon bits.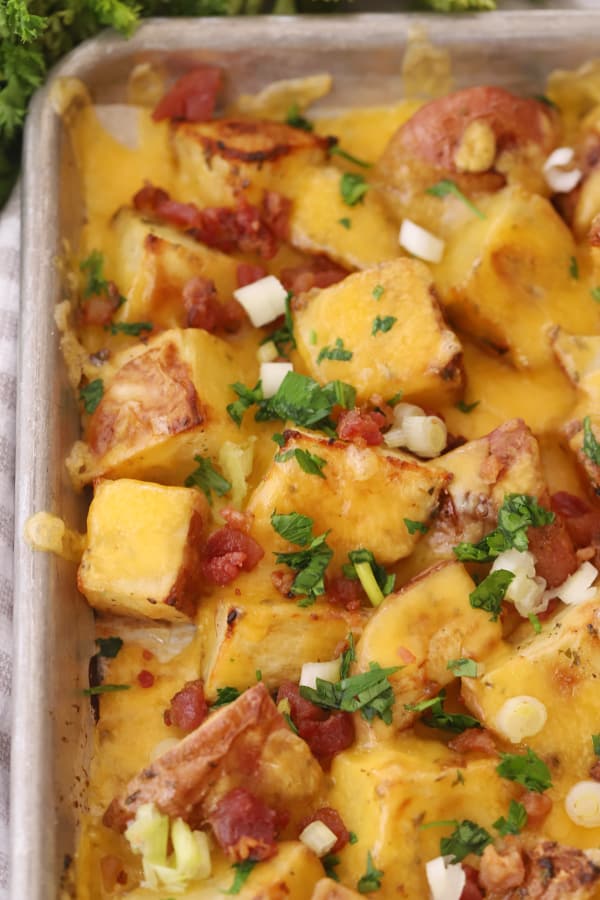 This smashed potato recipe is an easy and fun smashed red potatoes recipe. This delicious side dish flavored with garlic salt, cheddar cheese, and bacon bits. It's a fun alternative to roasted fingerling potatoes or potato skins.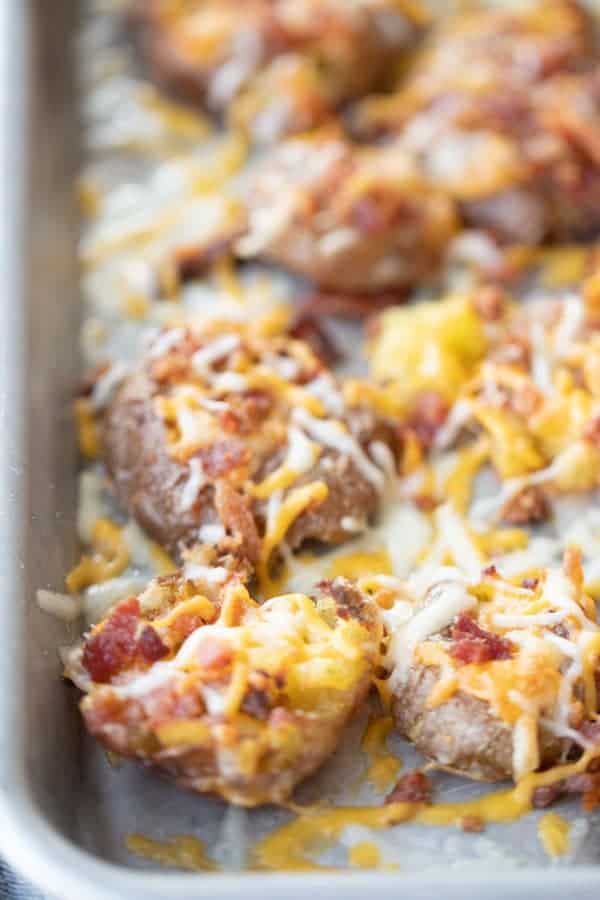 These 3 cheese twice baked potatoes with bacon are the ultimate twice baked potatoes. They're made with Havarti, Gruyere, and shredded cheddar cheese. They're an easy way to get fancy at brunch. These easy twice baked potatoes are creamy, delicious, and loaded with flavor. These are the best twice baked potatoes. They can be made a day or two ahead of time or even a few weeks ahead of when you need them and then stored in the freezer until it's time to reheat them.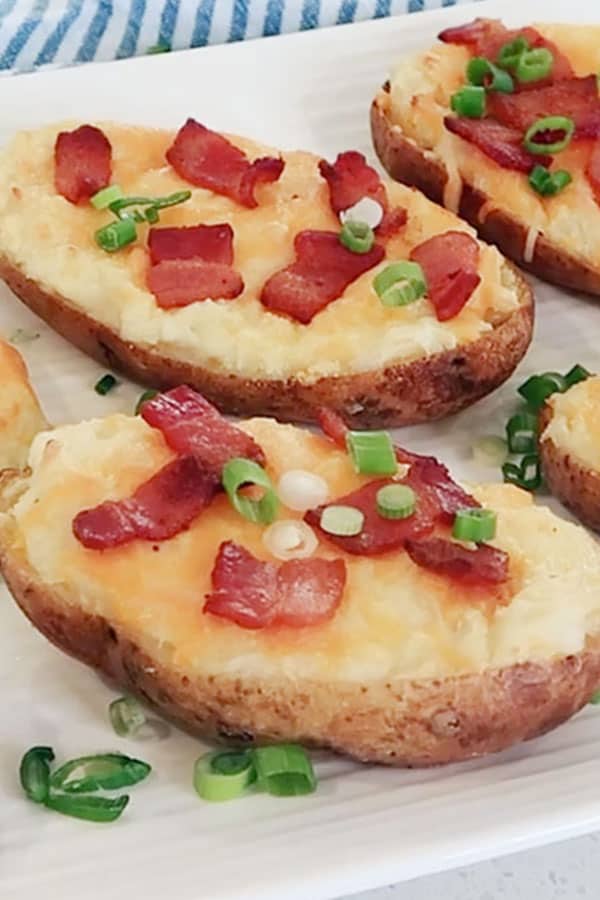 This Potato Crust Quiche, made with a base of thinly sliced potatoes, is simple, delicious, packed with protein and naturally gluten-free. It's loaded with ham, bacon bits, shredded cheese and a velvety smooth custard that goes perfectly with its yummy, beautiful potato crust.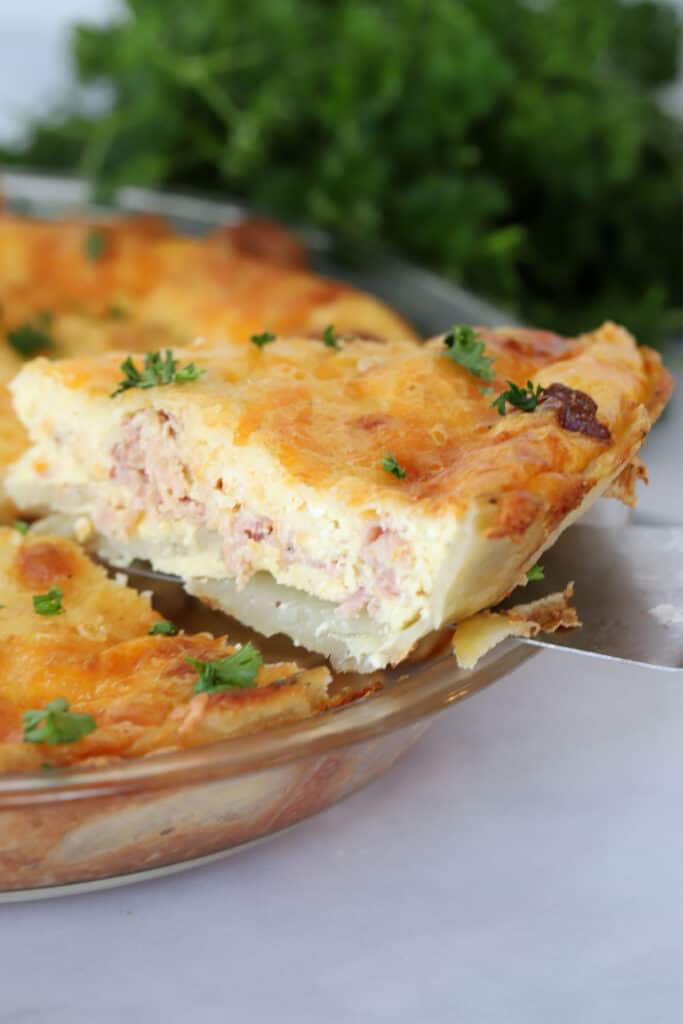 This Air Fryer Red Potato Recipe is fluffy on the inside, crispy on the outside and uses only a fraction of the oil that fried potatoes do. They are super simple to make, use just a few ingredients and are the perfect side dish,ready in under 30 minutes.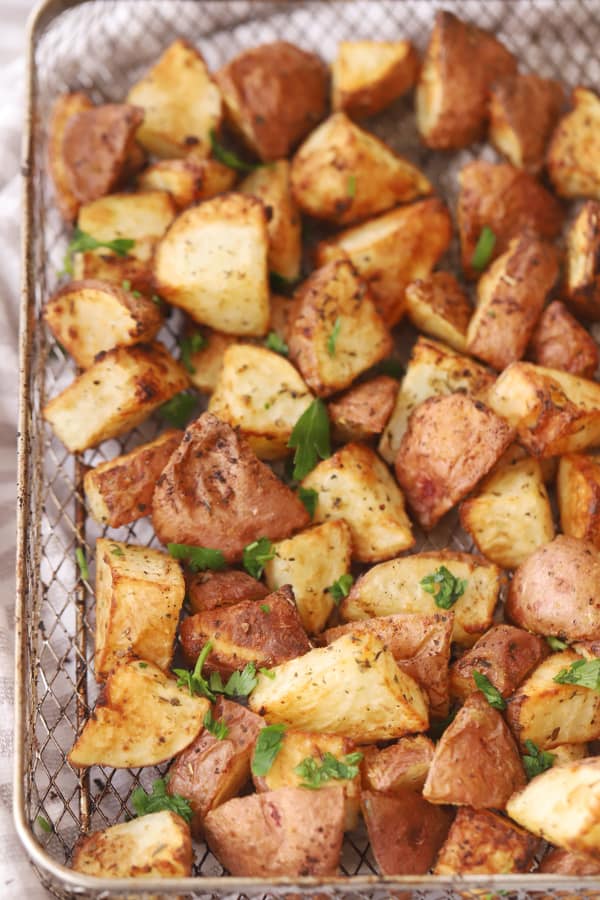 Classic Breakfast Recipes
These next few are the best brunch dishes that have stood the test of time. These homestyle, classic breakfast recipes are a hit every time. They're nostalgic and everyone will feel at home when you serve these Old-Fashioned recipes. Add some fresh fruit, whipped cream, and some syrup and you've got yourself a great party on Saturday morning or any holiday brunch.
This is the Best Buttermilk Pancake Recipe, it beats each and every pancake mix hands down. This makes the best light and fluffy pancake recipe and couldn't be simpler. All you need is a little slab of butter, some maple syrup, and voila - the perfect breakfast! You can also try these amazing Lemon Ricotta Pancakes and these cute Shamrock Pancakes too.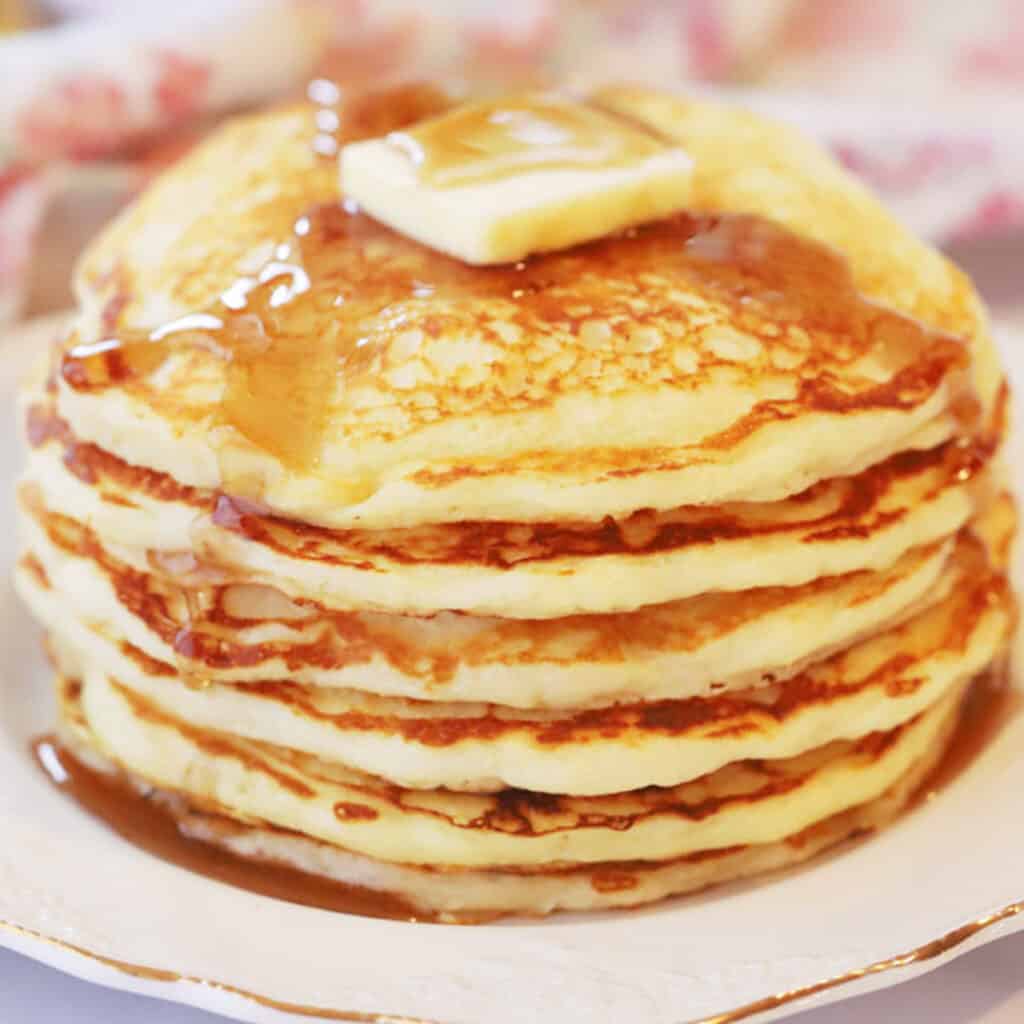 These easy Homemade Belgian Waffles are super fluffy on the inside, crisp on the outside, and can be ready in no time. Top them with whipped cream, powdered sugar, your favorite syrup, and fresh berries for a true breakfast treat.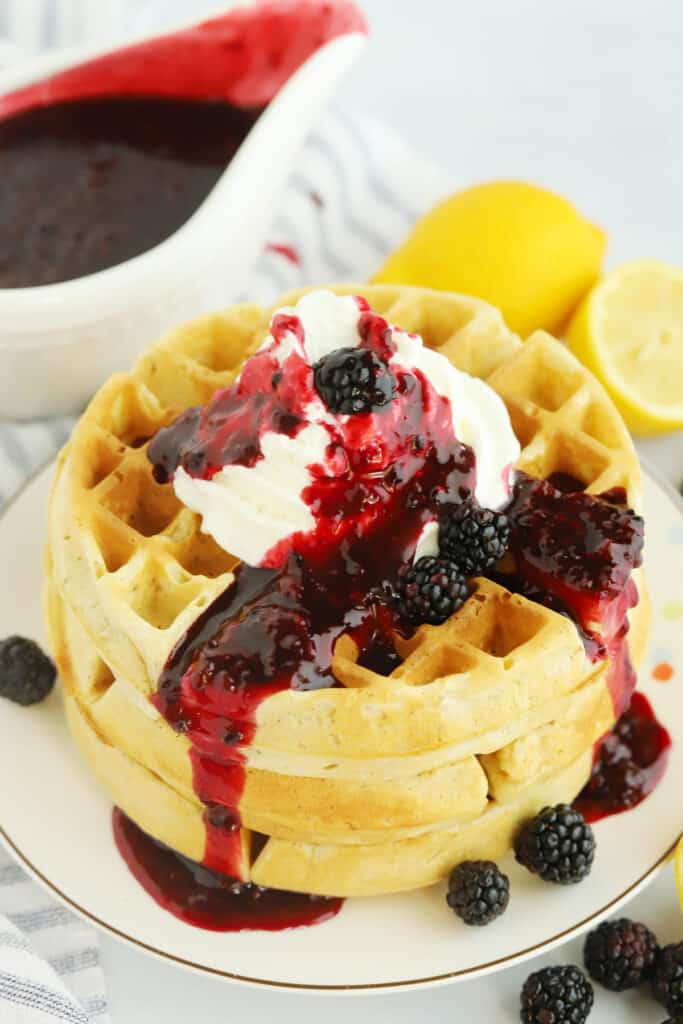 This recipe for Classic French Toast is light, fluffy and super simple. Lightly sweetened, with just a hint of cinnamon and nutmeg, this makes the perfect accompaniment to just about any breakfast dish. It also tastes great served solo with maple syrup, fresh fruit and whipped cream.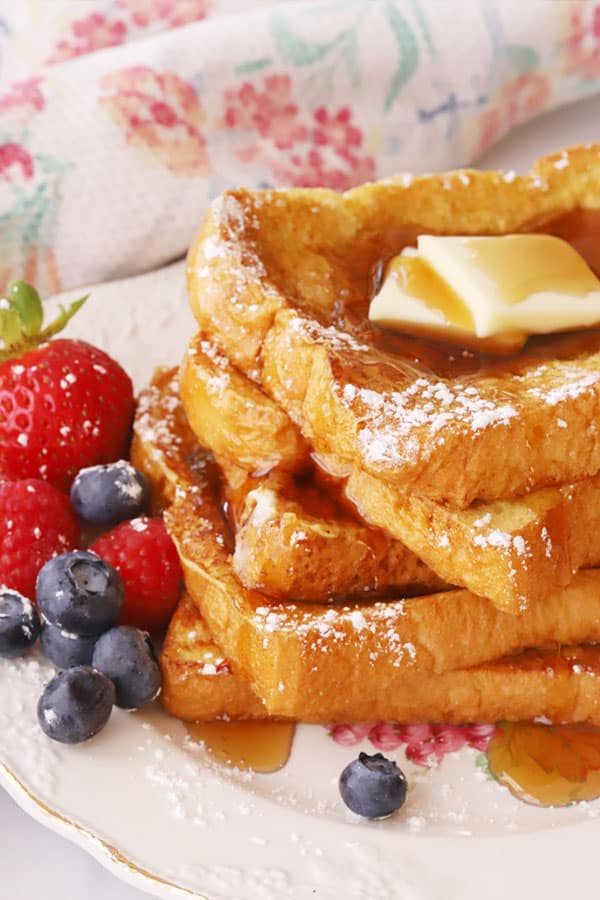 Coconut French toast is a crispy, chewy, spin on the classic French toast recipe. Also included is a recipe for a knockout coconut syrup. It's loaded with coconut and defiantly a coconut recipe you're gonna want to try!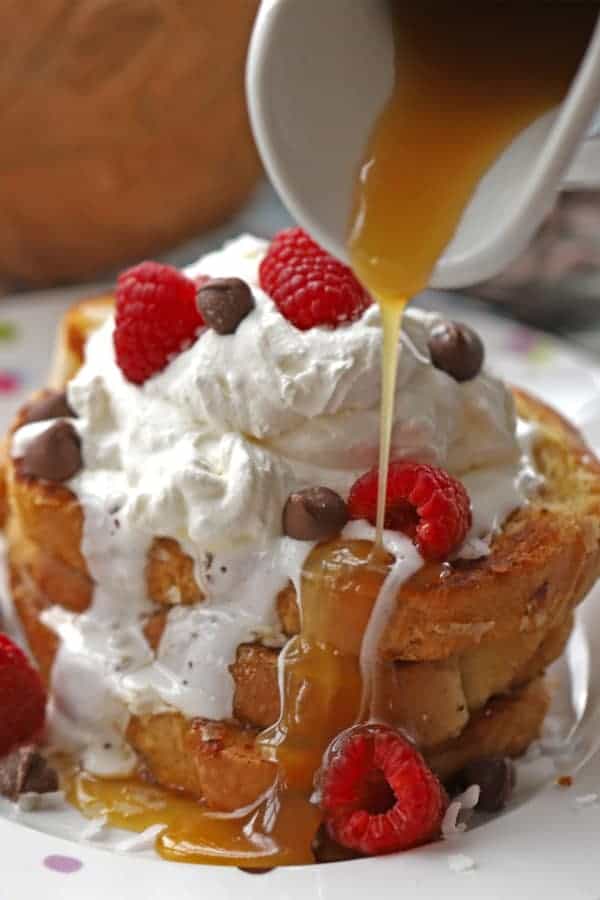 This is the best Best German Pancake Recipe! It only takes a few simple ingredients and a few minutes to prepare. You can make it in a baking dish or in a cupcake tins for the cutest little dutch baby german pancakes.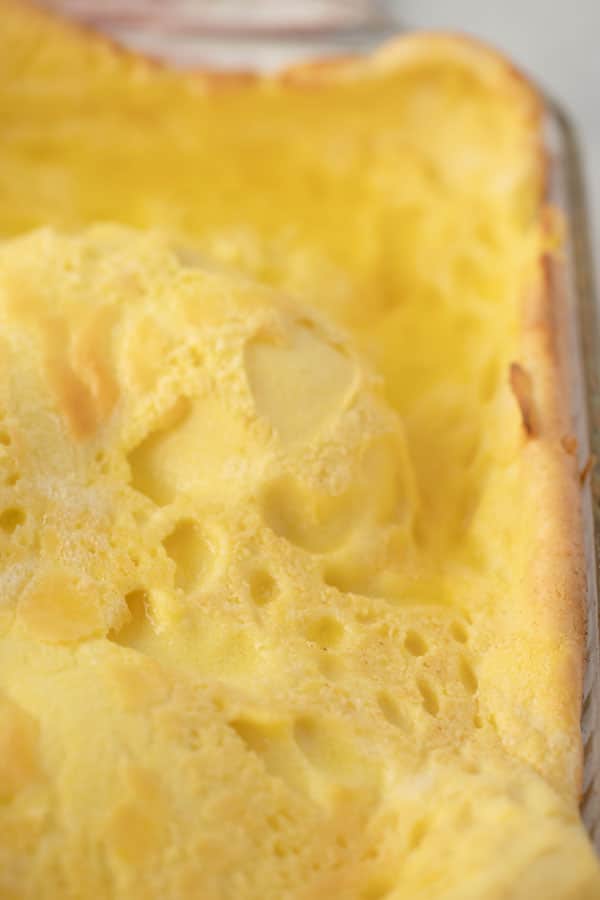 This Homemade Flaky Biscuit Recipe, Baking Powder Biscuits are soft, fluffy, buttery and so quick to make. With just a few easy steps, you'll have delicious homemade biscuits to rival anything from the can in no time. And for a fun flavor variation, be sure to try our Cheddar Bay Biscuits too.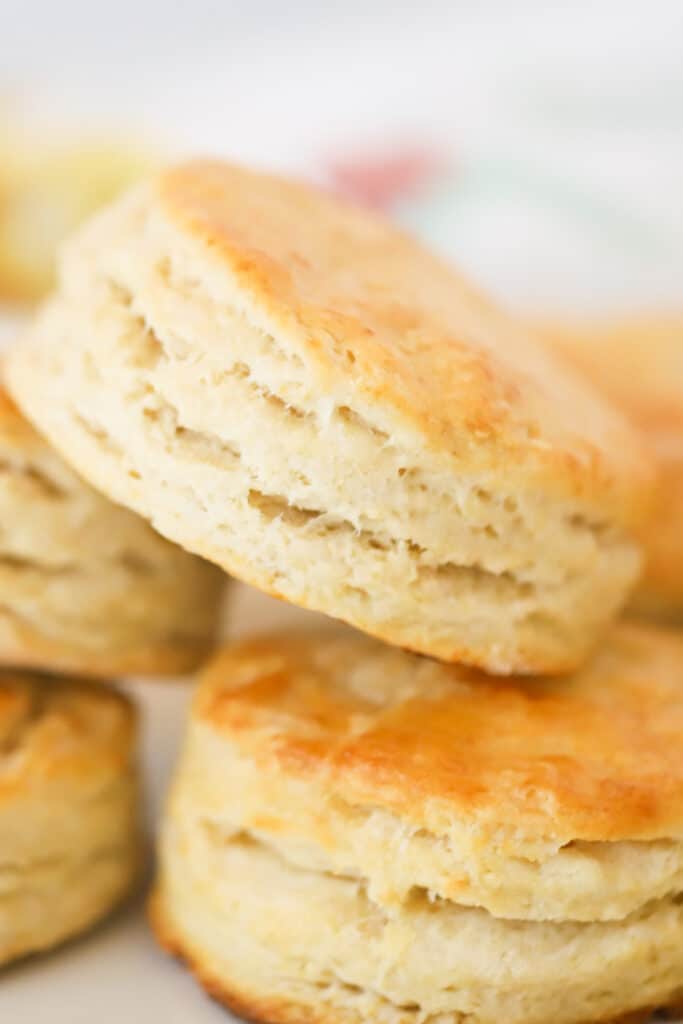 This homemade Sausage Gravy is our absolute favorite country gravy recipe. It's quick and easy to make and tastes great with your favorite canned or homemade biscuits.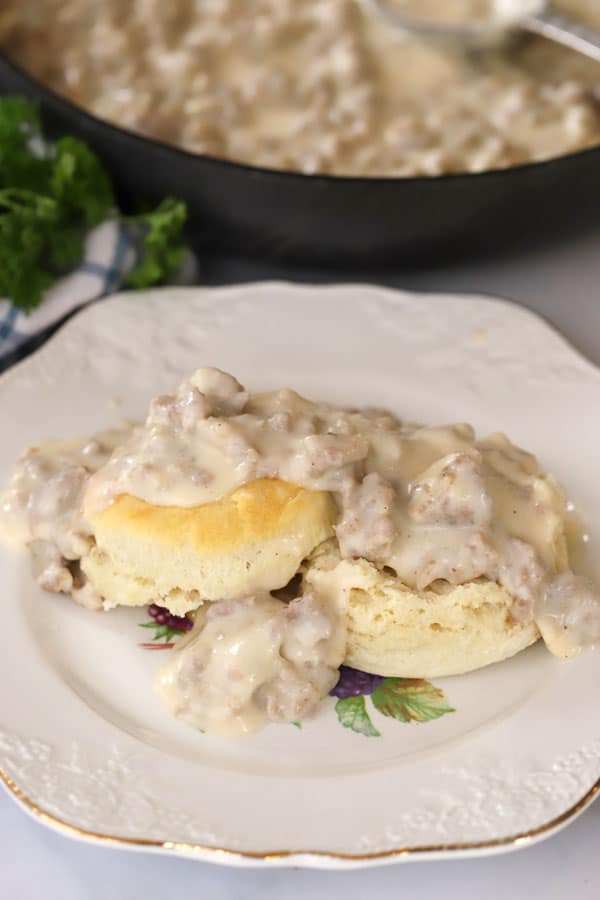 These light and fluffy Pumpkin Waffles are made with real pumpkin puree and lightly spiced with warm baking spices. Served with butter, maple syrup and your favorite toppings, they make the perfect sweet fall breakfast.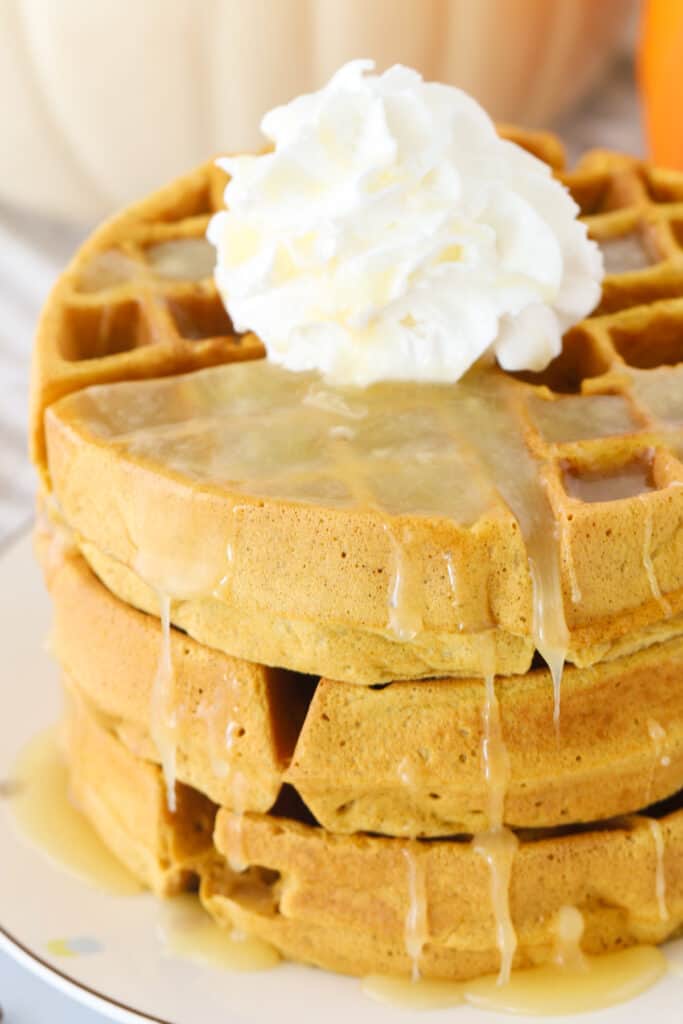 Sweet Rolls
If you're looking for the best brunch items, look no further. These sweet roll recipes are the best of the best brunch items. They can be made in advance and warm up to taste just like these are fresh from the oven.
These Lemon Sweet Rolls are light, fluffy, and slathered in lemon buttercream frosting. They make the perfect sunshiney breakfast alternative to cinnamon rolls that taste great all year long.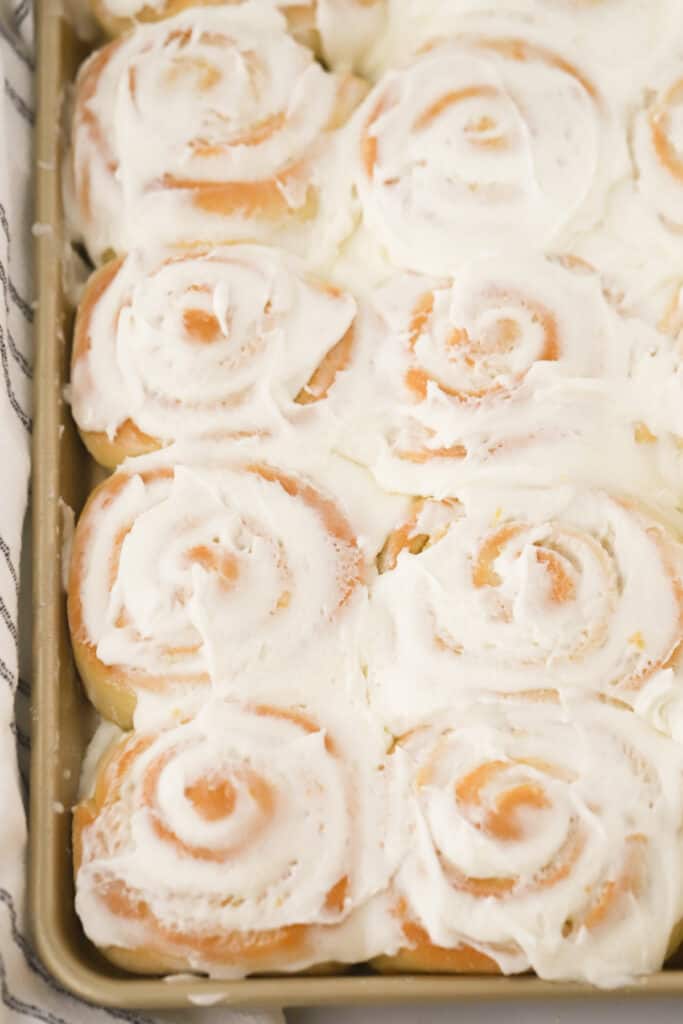 These Caramel Cinnamon Rolls are absolutely ah-mazing. We start with our favorite homemade cinnamon roll dough and smother them in delicious caramel sauce hot out of the oven.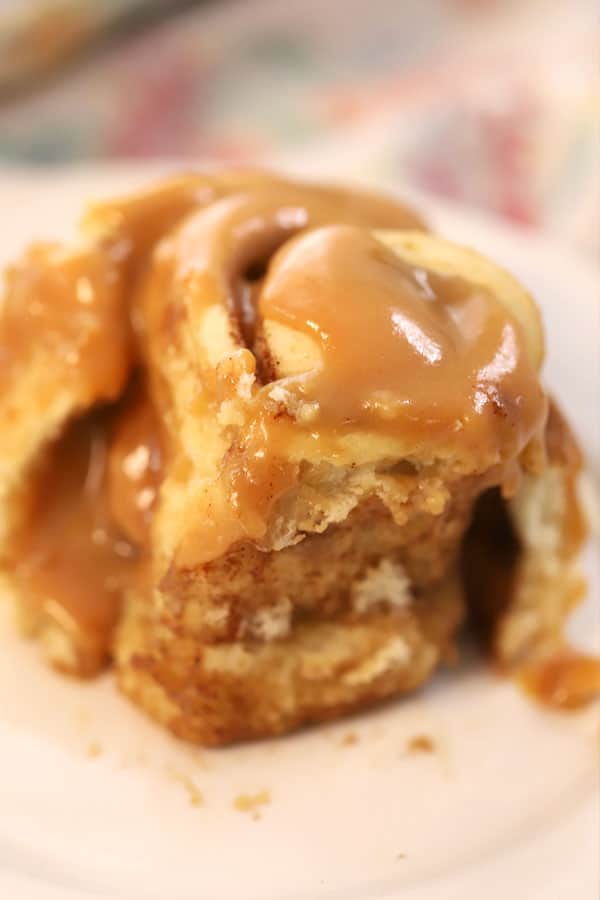 These are the best raspberry sweet rolls ever! If you love gooey sweet rolls, I'll show you step by step how to make the best sweet rolls of all time ever. They are fluffy, soft, chewy and have an incredible raspberry filling, lemon cream cheese frosting, and a raspberry cream cheese drizzle too.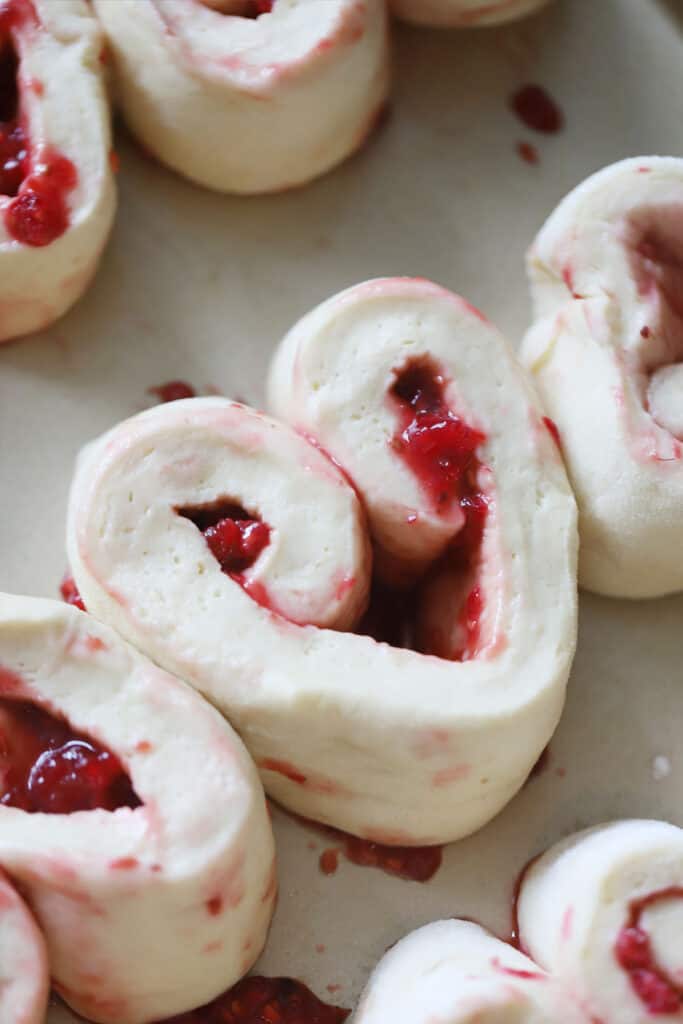 These Homemade Sweet Orange Rolls with a Dreamcicle Orange Frosting are ooey and gooey and so fun to make. They're bursting with orange flavor and smothered with a sweet and tangy dreamcicle orange frosting. It's a match made in heaven!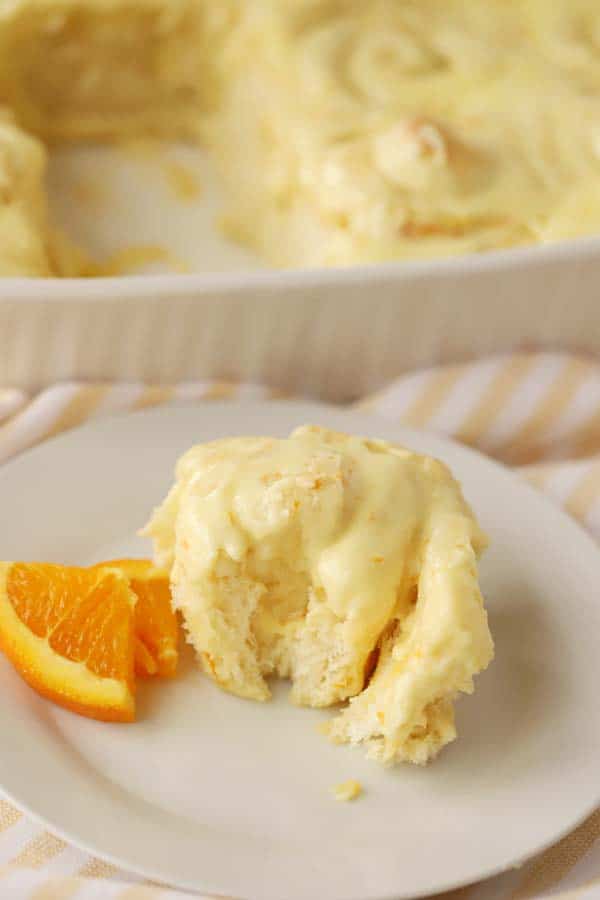 These Pumpkin Cinnamon Rolls are made with soft and tender pumpkin dough, gooey cinnamon sugar swirl and velvety cream cheese frosting. Serve with a mug of hot tea for the coziest fall breakfast.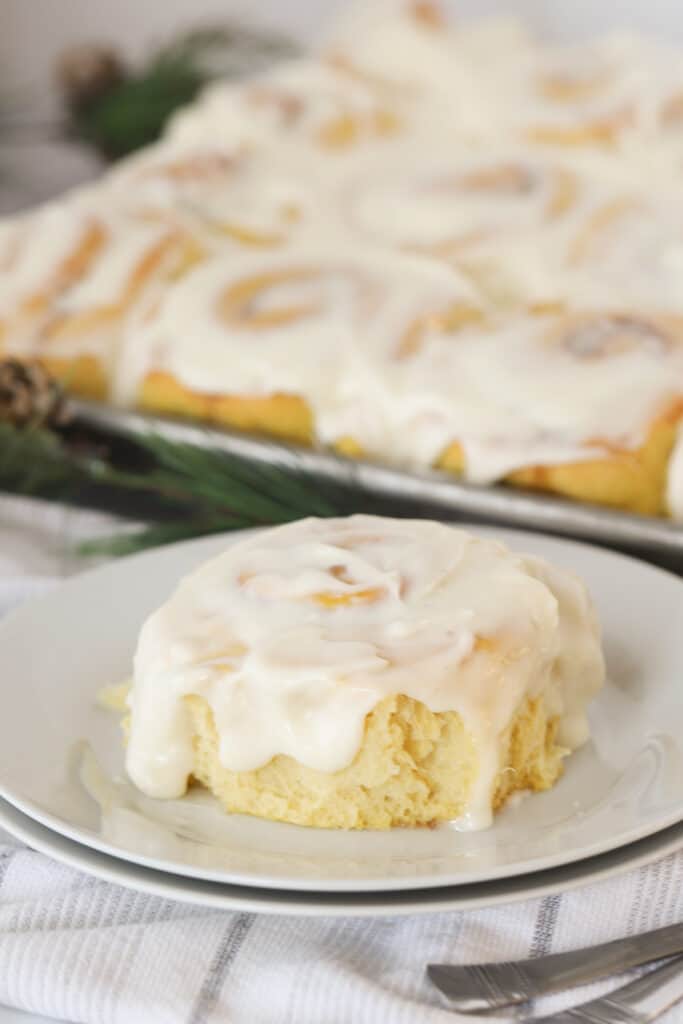 These Triple Berry Sweet Rolls are a fun, fresh variation on traditional homemade cinnamon rolls. They're filled with a mixed berry and lemon juice compote, baked until golden brown and then slathered in a sweet and tart buttercream frosting.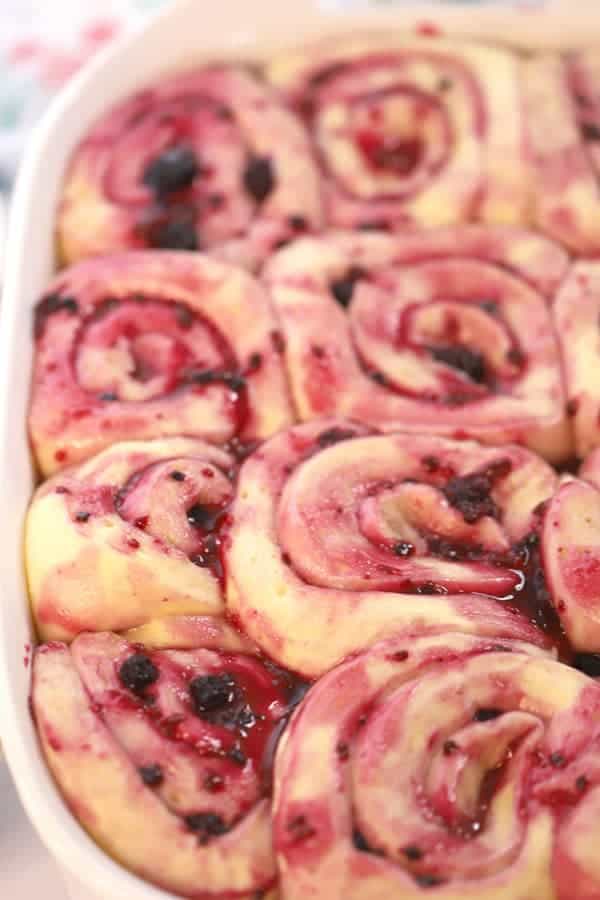 Breakfast Muffins
There isn't anything better than a warm, homemade muffin, straight out of the oven. These are sure to be a crowd favorite. They're made from scratch and you can make any one of these for the holidays or your family brunch. The leftovers are perfect to serve as a snack when company is in town or just pop them into the freezer for another day.
These triple berry muffins are the best-mixed berry muffins made from scratch. This is a moist berry muffin recipe made with greek yogurt and a sugar-crusted top. You can easily substitute the triple berries for blueberries and make the most amazing blueberry muffins for brunch or an afternoon snack.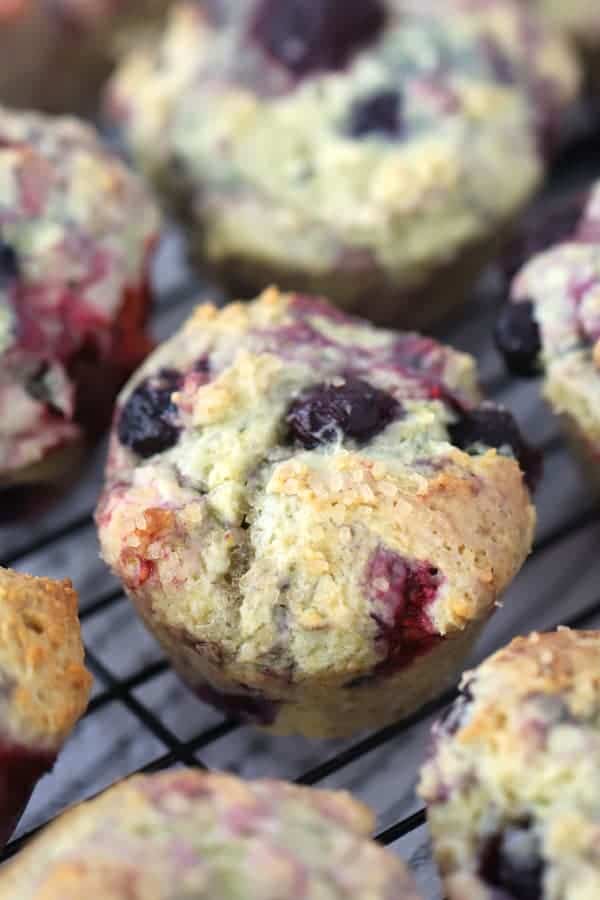 These Easy Pumpkin Muffins are a quick and delicious way to enjoy the flavors of the fall season. They're super moist, full of yummy pumpkin flavor and topped with a crunchy brown sugar streusel.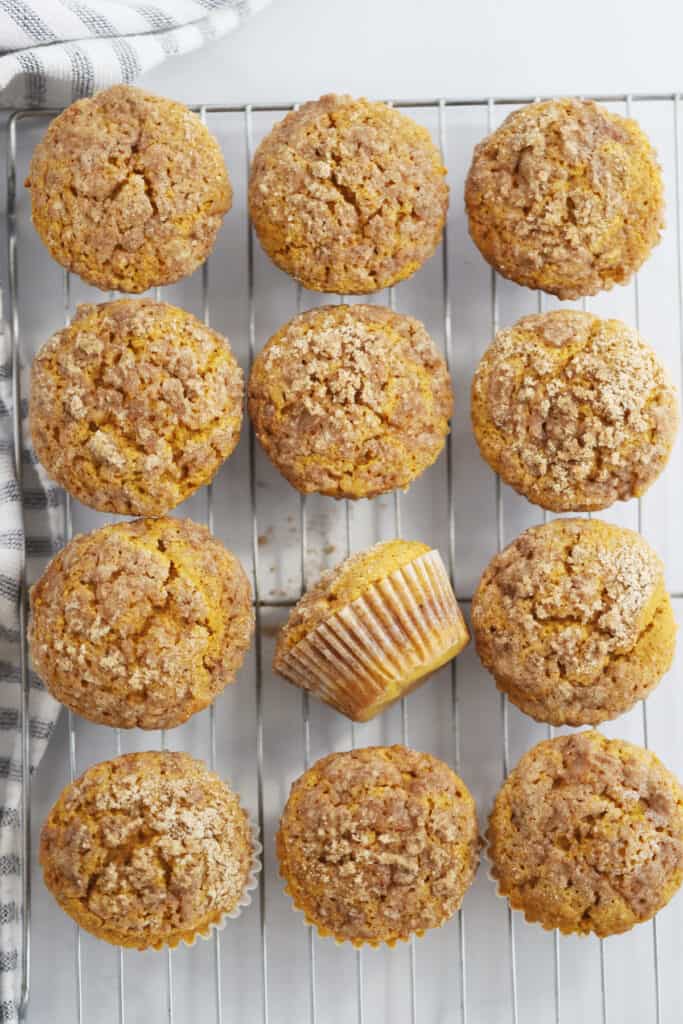 These Pumpkin Muffins with Cheesecake Swirl have all of the yummy flavors of fall, plus a sweet cream cheese swirl. They are super moist, impossible to resist and can double as either breakfast or dessert.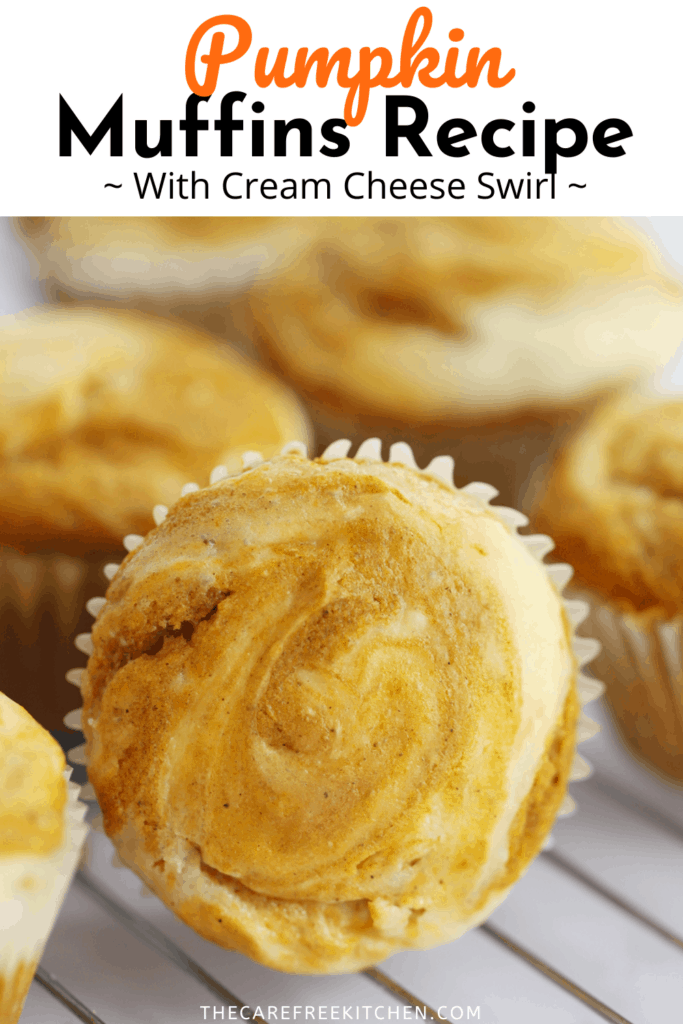 These moist and tender Double Chocolate Chip Muffins are packed with a double helping of chocolate flavor. They're perfect for a sweet breakfast or afternoon snack.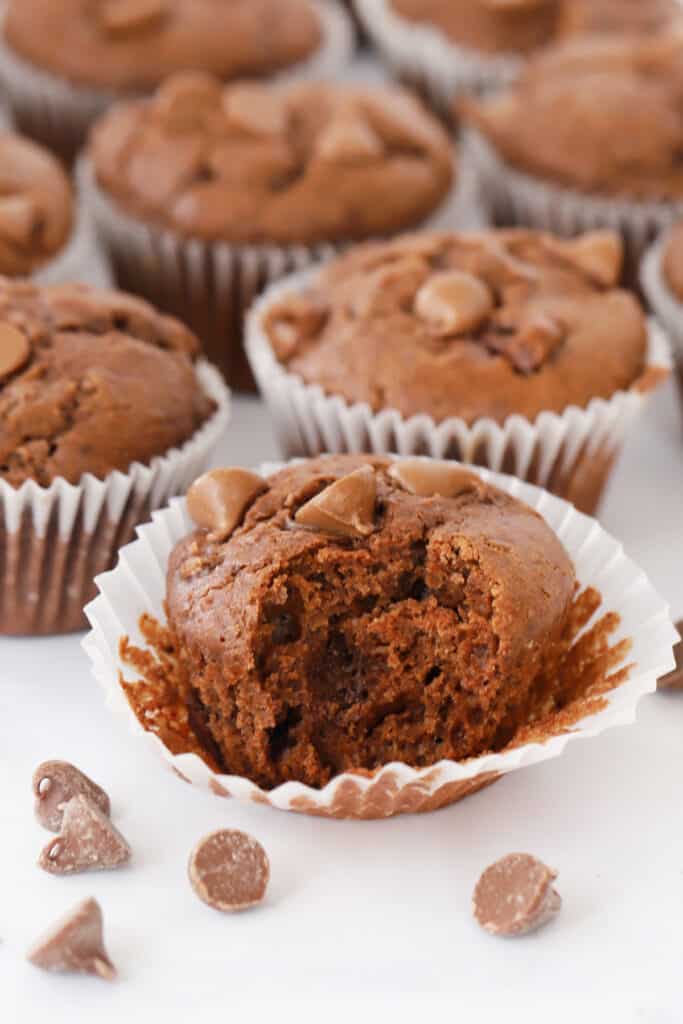 This simple recipe for Healthier Banana Muffins is full of banana flavor and quick to throw together. These muffins are packed with ripe bananas and rely on a hefty amount of Greek Yogurt to keep them nice and moist, while cutting back on the saturated fat.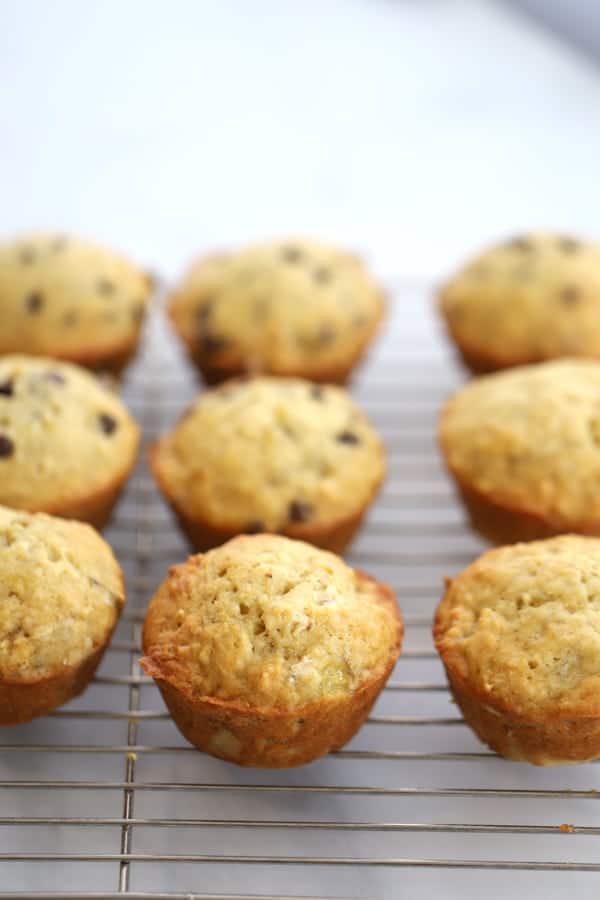 These Applesauce Muffins are unbelievably moist, super simple and make the most delicious breakfast or quick snack. They are flavored with cinnamon, applesauce and a touch of vanilla then finished with a light dusting of cinnamon sugar for a real breakfast treat.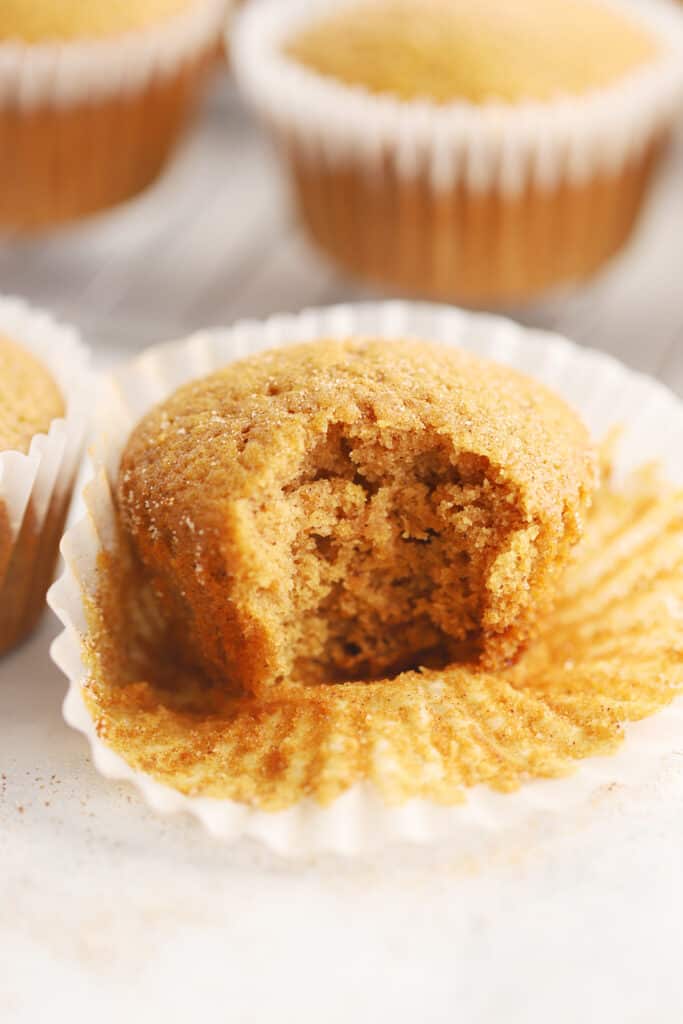 These sweet and savory Ham and Cheese Cornbread Muffins are soft, chewy, perfectly moist and so simple to make. Inspired by the sandwich classic, this fun and flavorful recipe is loaded with ham, cheddar cheese and thinly sliced green onions.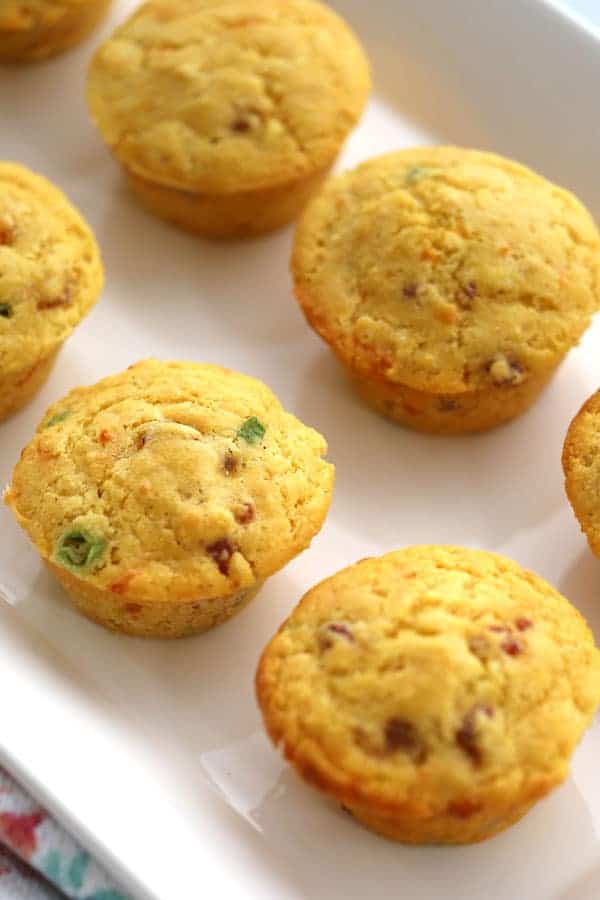 These lightly sweetened, soft and tender Cornbread Muffins are quick, easy and so delicious. Serve with everything from whipped honey butter to winter chilis and soups, or even your summer BBQ favorites.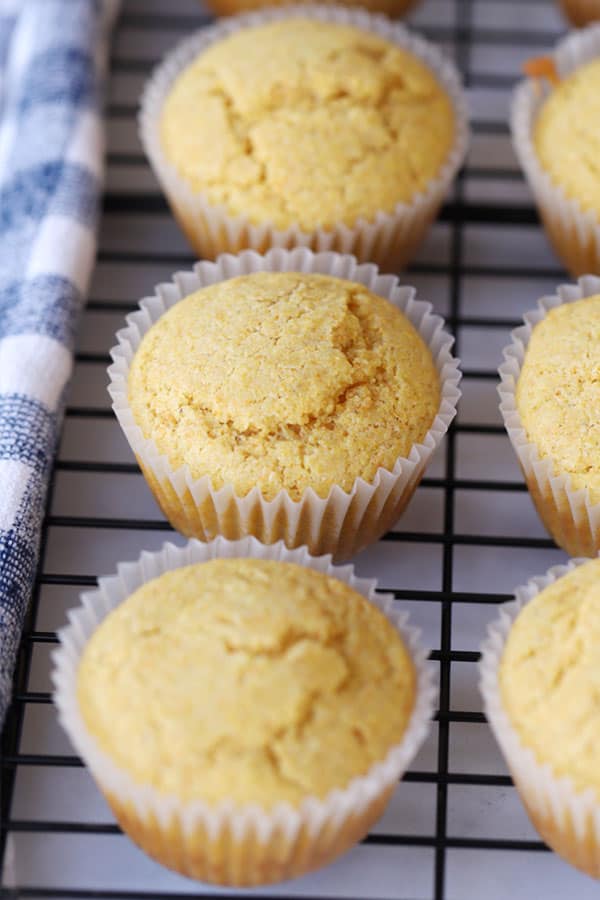 Quick Breads
Here's a list of some of our favorite quick bread recipes. There is everything from berry breads to chocolate and seasonal favorites too!
These Lemon Blueberry Scones are a delightful treat for brunch or an afternoon snack. They are crumbly and moist, and further proof that lemons and blueberries are a match made in heaven!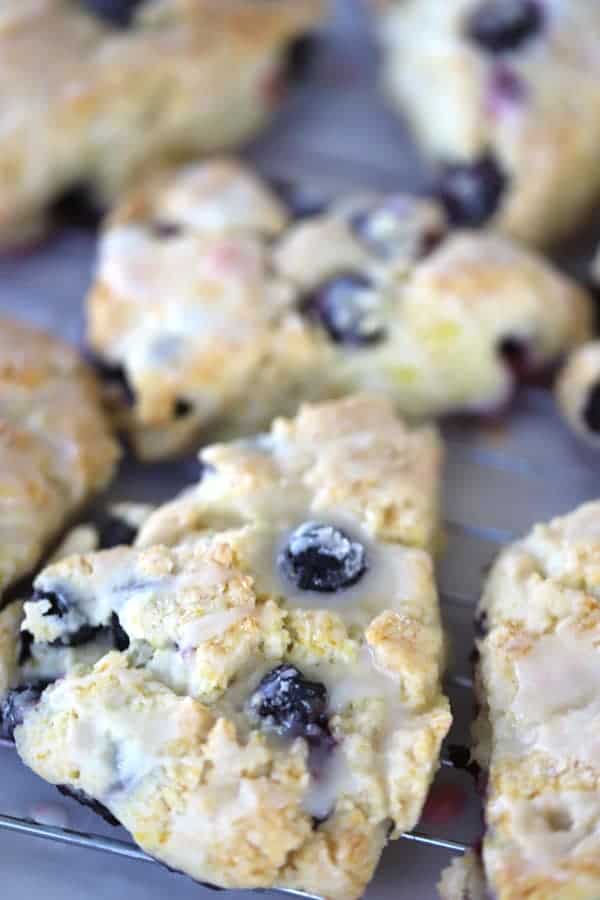 These Strawberry Cream Scones are fluffy, tender and topped off with a tart lemon glaze. Made with simple ingredients, they are an easy strawberry recipe and make the perfect breakfast, brunch, or afternoon snack.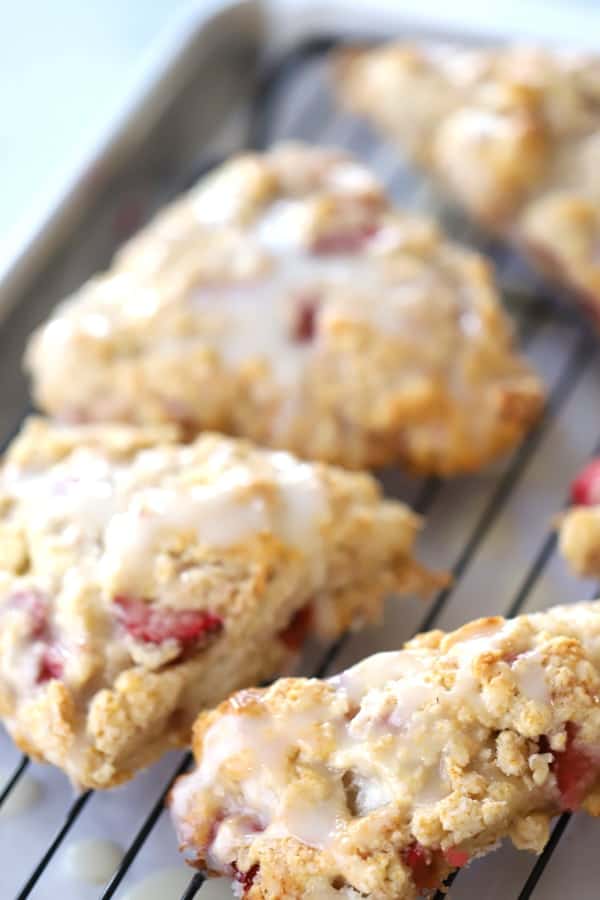 These Brazilian Cheese Bread puffs are slightly crisp on the outside, chewy and cheesy in the middle and naturally gluten-free. Make them once and you'll see why they are the best quick and easy snack you never knew you needed in your life.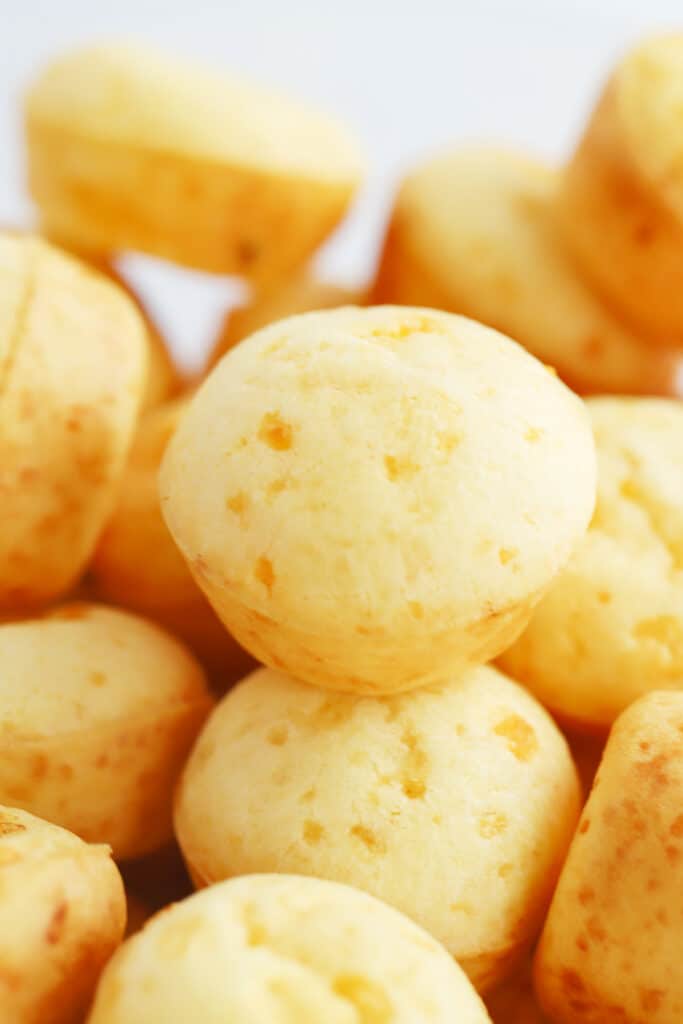 This recipe for Zucchini Bread is the perfect way to use up all of the summer zucchini from your garden. It's packed with freshly grated zucchini, simply seasoned with lemon juice, cinnamon and allspice, and super moist every time.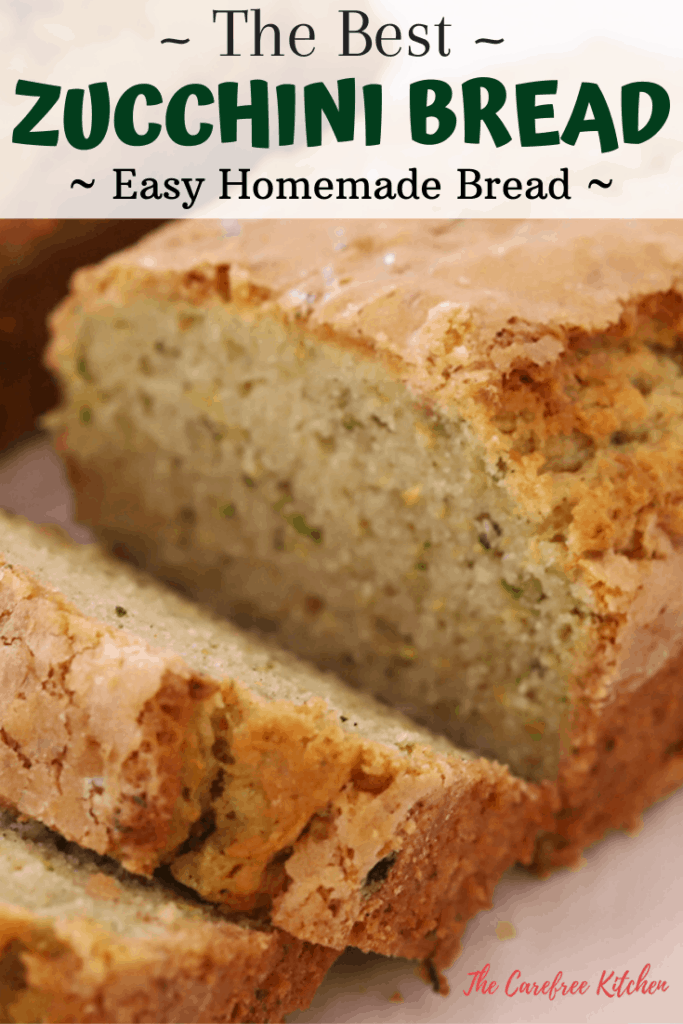 This Homemade Banana Bread recipe is soft and tender, and packed with ripe bananas, melted butter and Greek Yogurt making it super moist and full of flavor. It's the perfect way to use up all of those ripe bananas!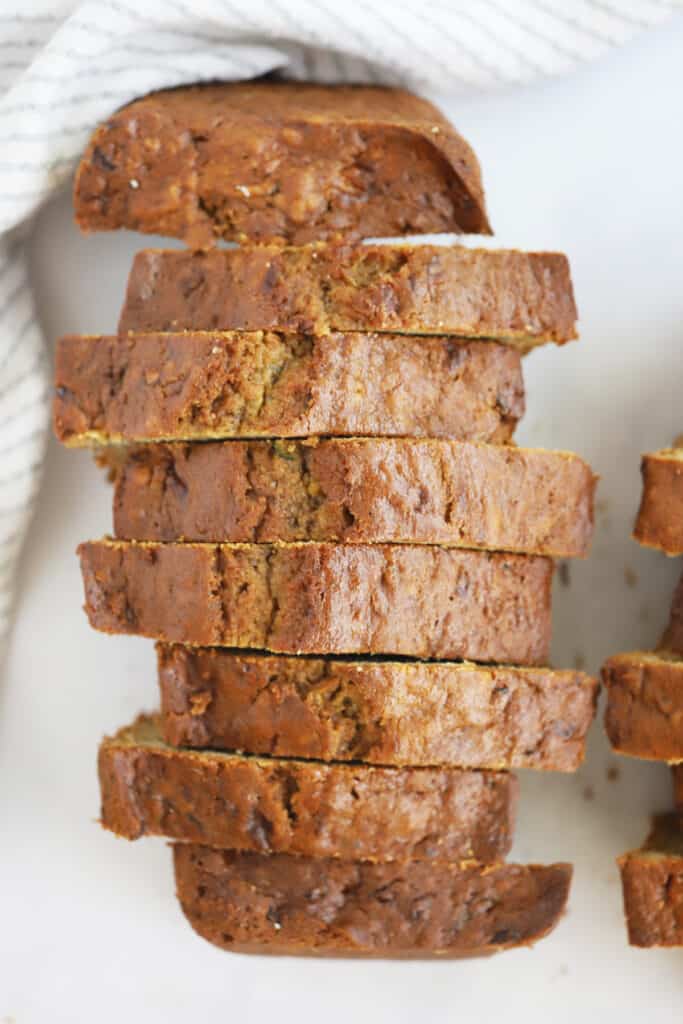 This double chocolate banana bread is an easy chocolate chip banana bread recipe. It's ooey, gooey, and soft and moist. It is loaded with chocolate flavor and is loaded with chocolate chips. This is a delicious dark chocolate banana bread.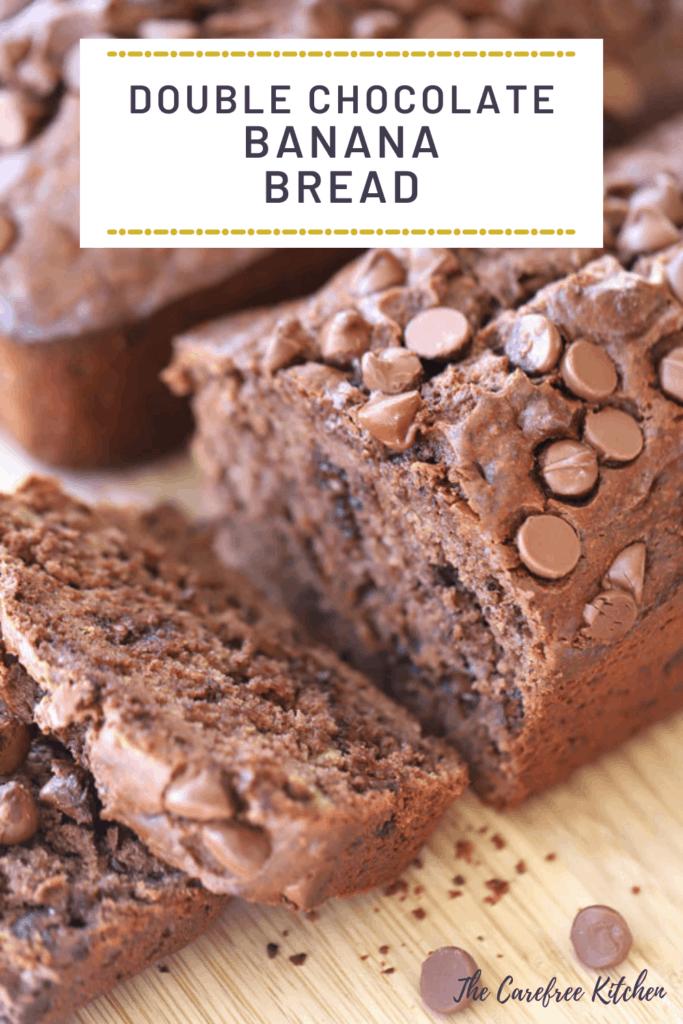 This yummy Lemon Blueberry Bread is soft, moist, super simple and topped with a sugary homemade lemon glaze. It's the perfect breakfast treat, afternoon snack or even dessert.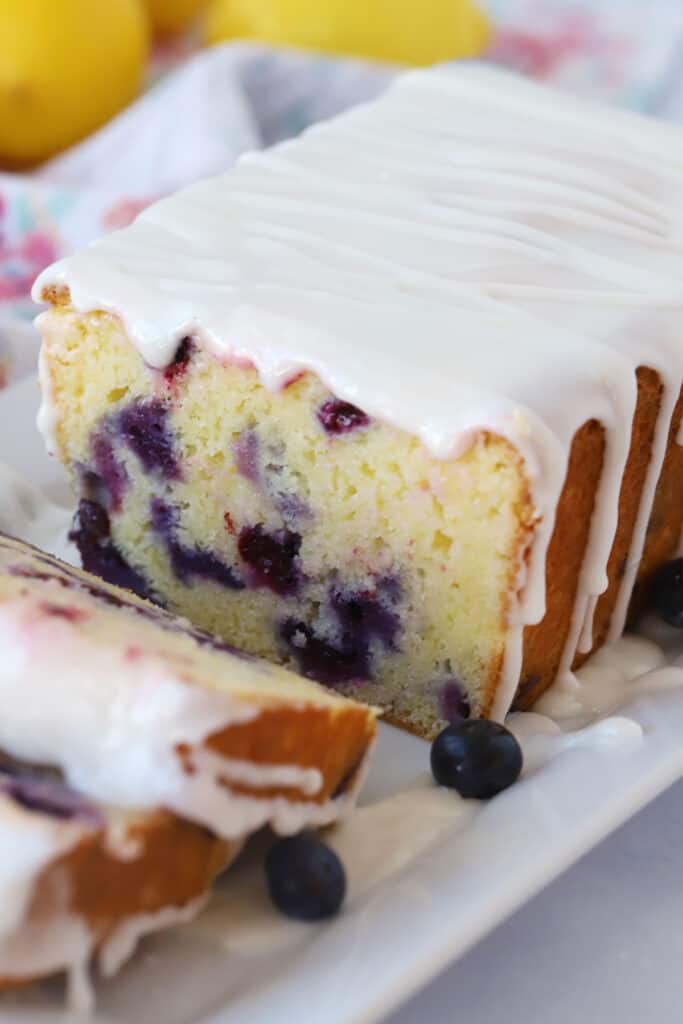 Syrups and Sauces
These syrup and sauce recipes are a way to really level up your breakfast game. Whether you're making it for a crowd or just your friends or family for the weekend. Make a special syrup to go alongside your favorite family breakfast recipes. I promise, your family is going to love it too!
This homemade Strawberry Sauce is the perfect sweet accompaniment to pancakes, waffles, ice cream, cheesecake and so much more. Made with either fresh or frozen strawberries, this recipe takes less than 15 minutes to prepare and just a few simple ingredients.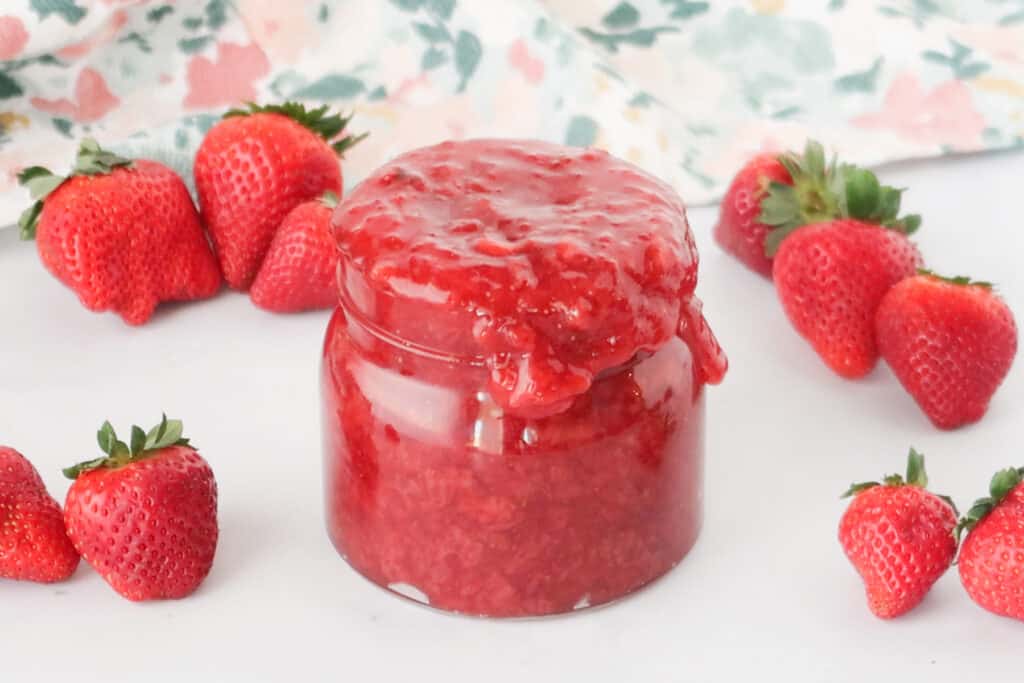 Macerated Strawberries are the perfect sweet, juicy topper for everything from pancakes and waffles to ice cream and cake. All you will need to make this simple recipe are fresh strawberries, sugar, and a little time.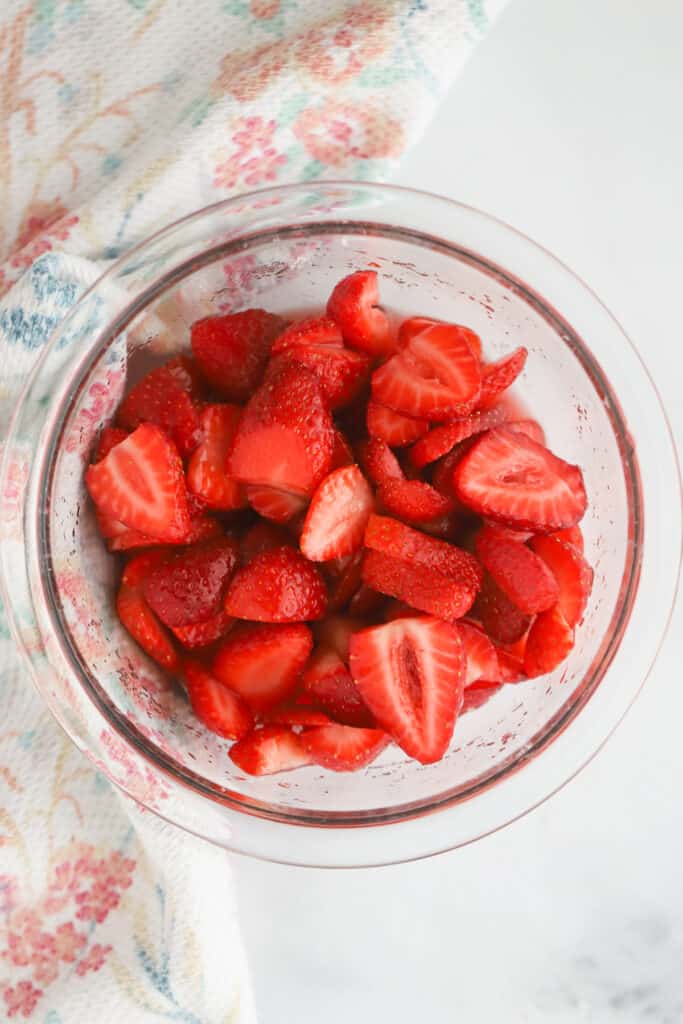 This easy Homemade Chocolate Syrup is super smooth, perfectly sweet and tastes so much better than the store bought version. Use this syrup to make chocolate milk and hot chocolate, or drizzle over ice cream, brownies and so much more.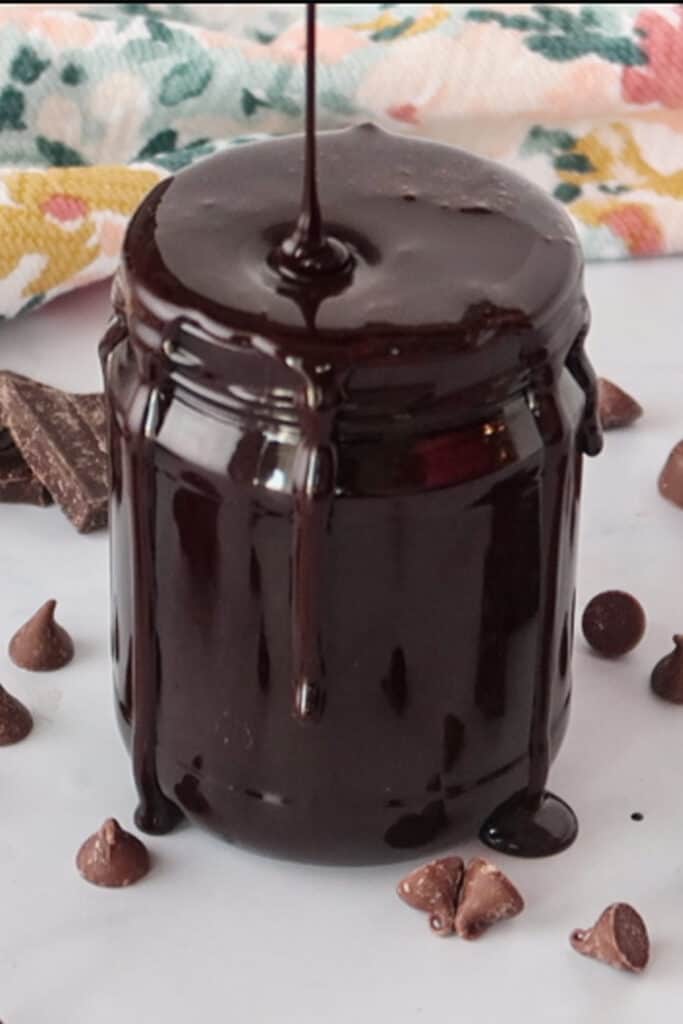 This Mixed Berry Syrup is a perfectly delicious topping for pancakes, waffles, French toast, ice cream and so much more. It adds a serious blast of flavor to every bite, and only takes about 10 minutes to make.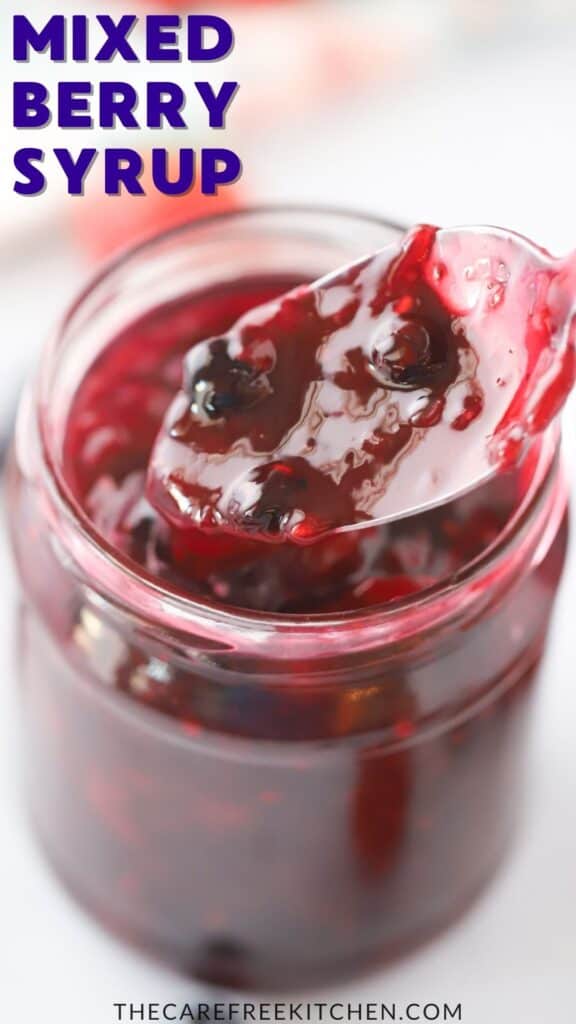 This homemade Blackberry Syrup is absolutely exploding with sweet and sour blackberry flavor and couldn't be more simple to make. It tastes incredible served over your breakfast pancakes and waffles, a bowl of vanilla ice cream or even added to cocktails.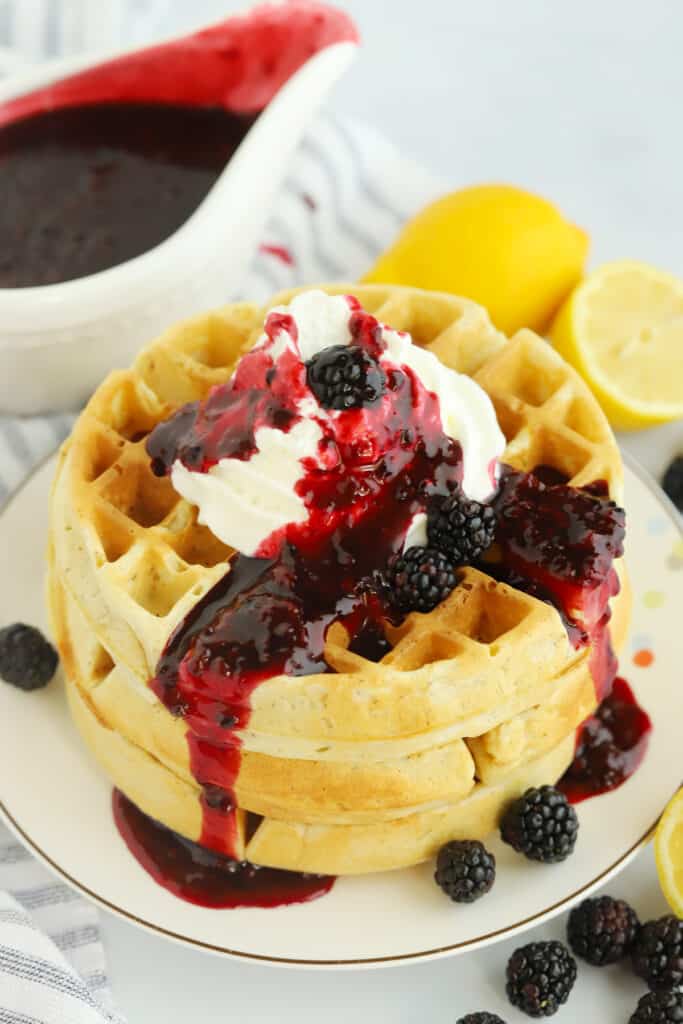 Coconut French toast is a crispy, chewy, spin on the classic French toast recipe. Also included is a recipe for a knockout coconut syrup. It's loaded with coconut and defiantly a coconut recipe you're gonna want to try!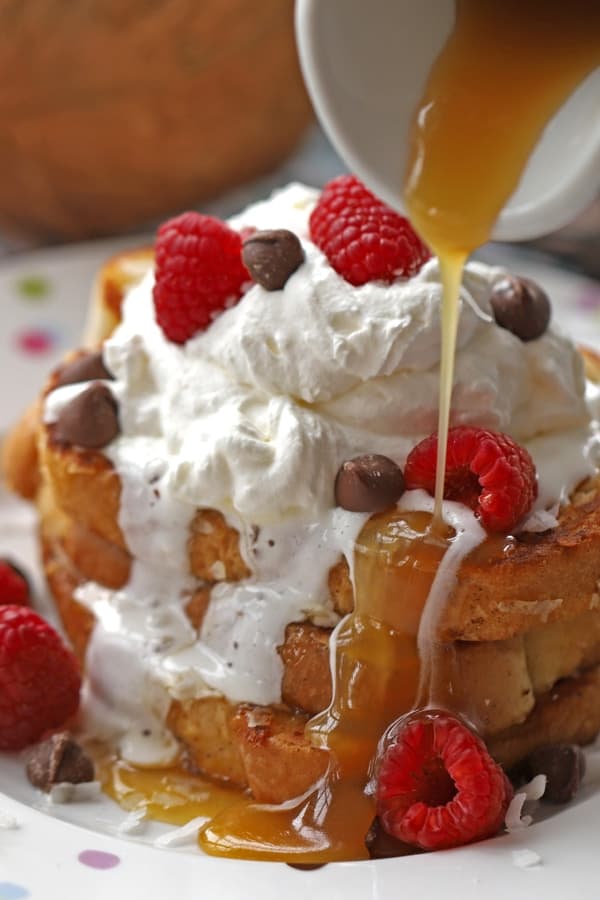 This Lemon Syrup Recipe is naturally flavored with fresh lemon juice and lemon zest. It's the perfect syrup recipe for pancakes, waffles, Fresh toast or ice cream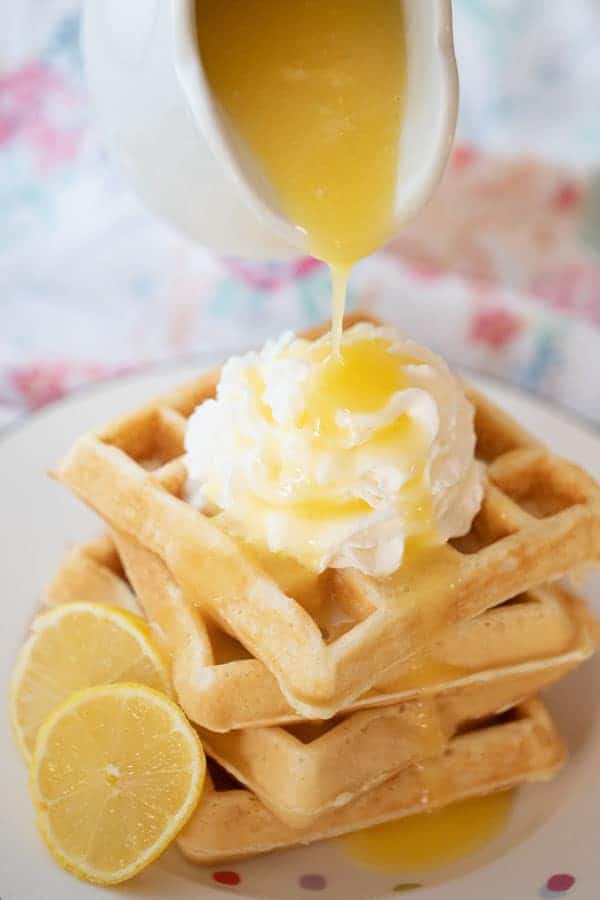 We've been making this Homemade Buttermilk Syrup Recipe for decades. It's creamy and rich and has a deep sweet caramel flavor. It only takes a few minutes to make and is perfect on waffles, pancakes, or french toast. It's the best Buttermilk Syrup Recipe.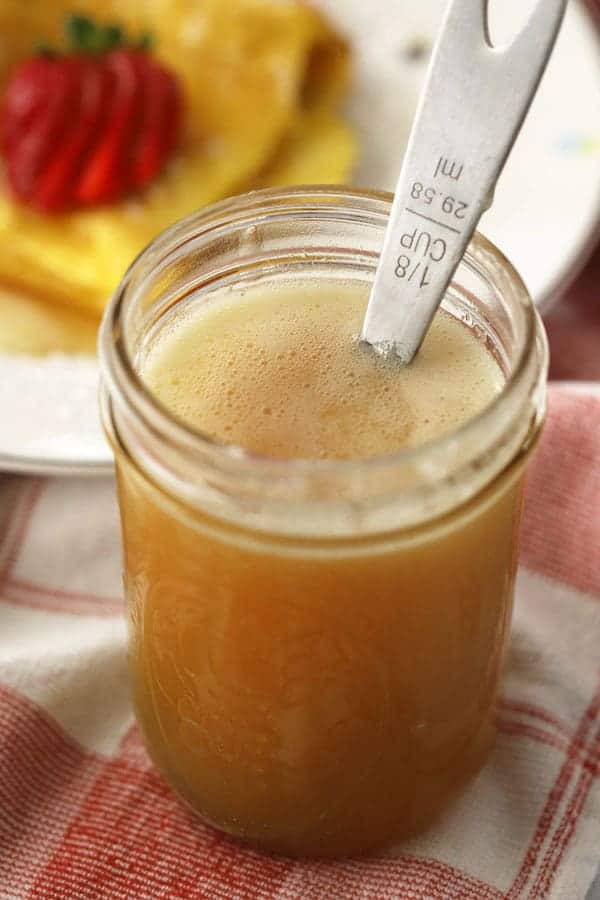 his easy homemade Pumpkin Spice Syrup brings the flavors of fall right into your very own kitchen. Made with pumpkin puree, brown sugar simple syrup and pumpkin pie spices, this seasonal syrup tastes great served over pancakes, added to coffee or cocktails or even spooned over ice cream.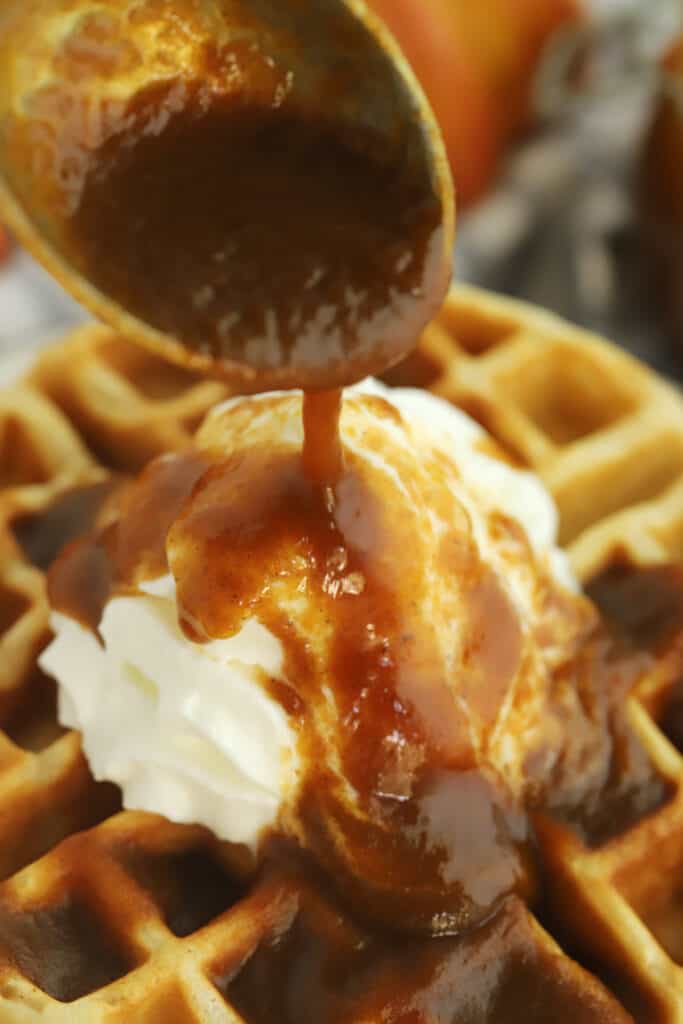 This Homemade Apple Cider Syrup, made with apple juice, brown sugar, butter and fall spices, is creamy, smooth, sweet and super simple to make. It's the perfect seasonal syrup to serve over pancakes, waffles, ice cream and so much more.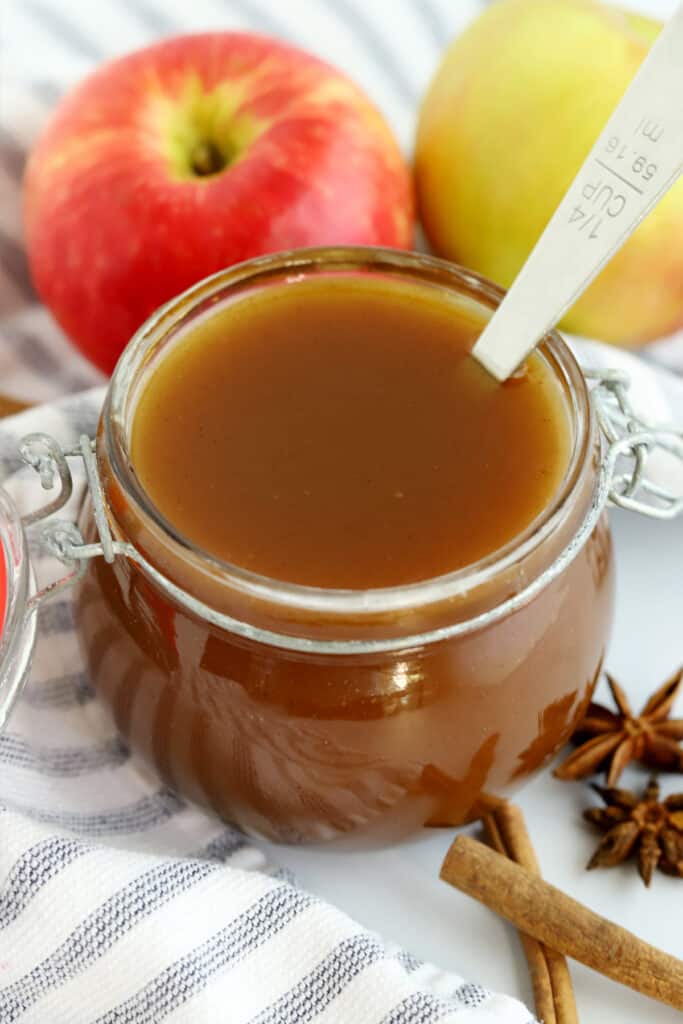 This whipped honey butter recipe is light, fluffy, cinnamon honey butter with a blend of honey, cinnamon, and butter with just a dash of pure vanilla extract and sea salt! It's a simple, easy, and delicious honey butter recipe!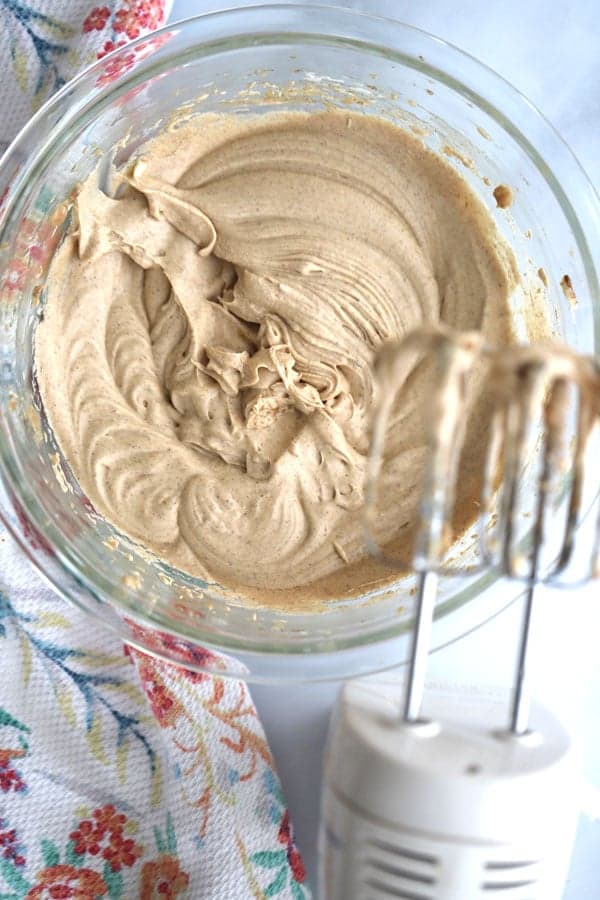 Monkey Bread Recipes
This Apple Cinnamon Monkey Bread is the perfect fall breakfast treat. It's made with fluffy pull-apart biscuit bites and ooey gooey caramel apple sauce that bakes into every nook and cranny.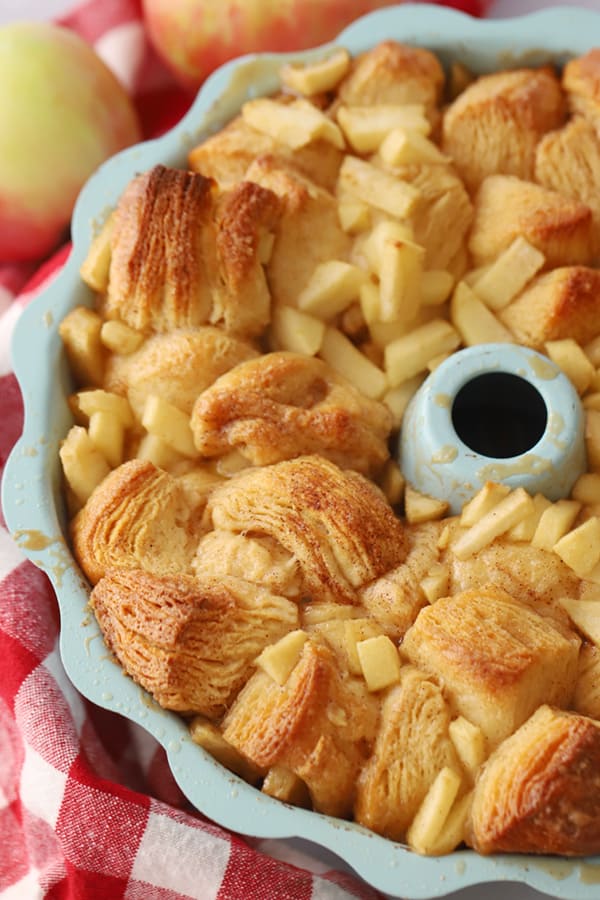 This Pizza Monkey Bread is a deliciously fun twist on pepperoni pizza. It's stuffed full of mozzarella and Parmesan cheeses, pepperoni and garlic and tastes great with a side of warm marinara sauce.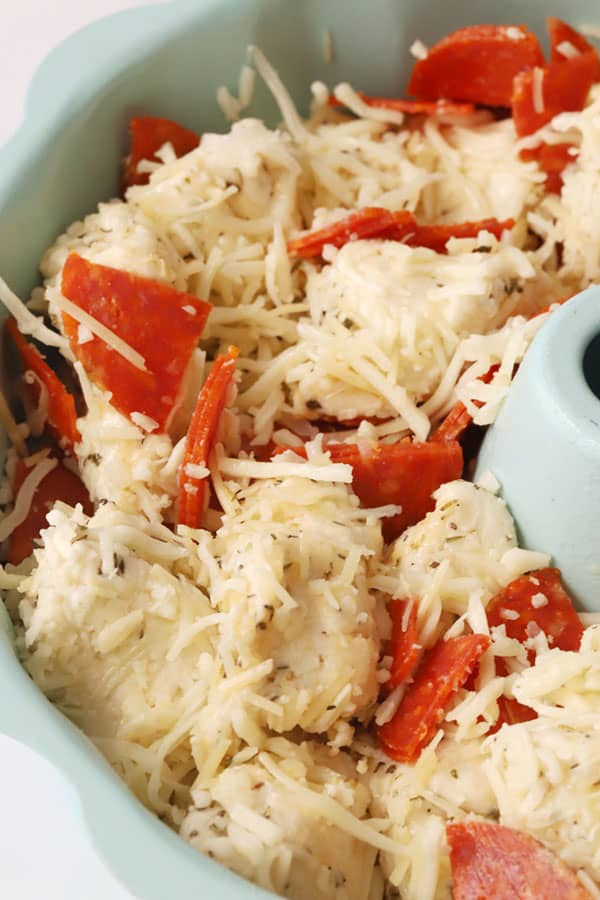 Brunch Appetizers
Appetizer recipes aren't just for your pre-dinner game. They're a great way to spice up your brunch menu. You can add them alongside any breakfast item to help there be a little of something for everyone.
This warm and cheesy Jalapeño Artichoke Dip is simple to make and a total crowd-pleaser. It's sure to be a hit for your next game day or Super Bowl party, and can be served with any of your favorite crackers, chips or raw veggies.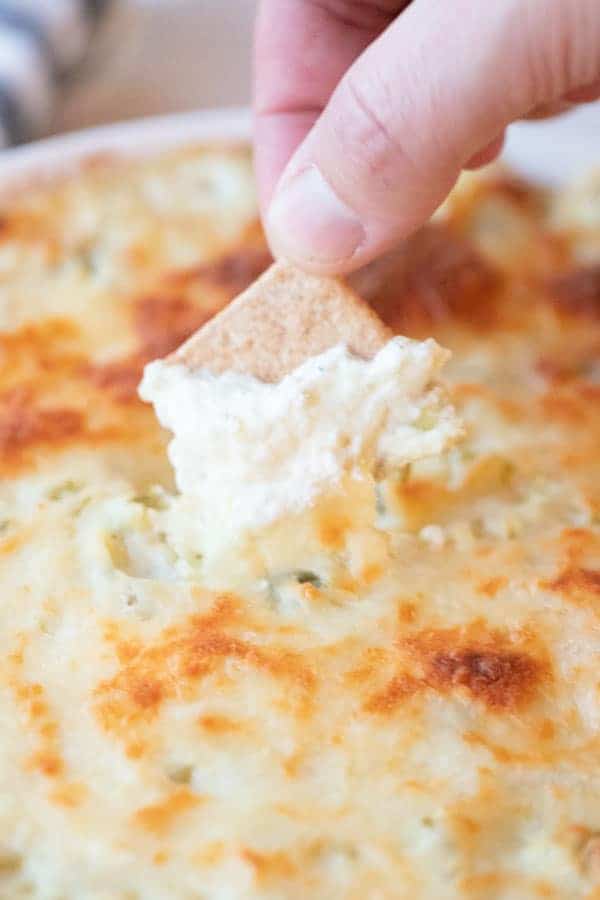 These Italian Mini Kabobs are a quick and easy no-bake appetizer perfect for all sorts of occasions. They only take a matter of minutes to throw together, but look elegant and taste amazing.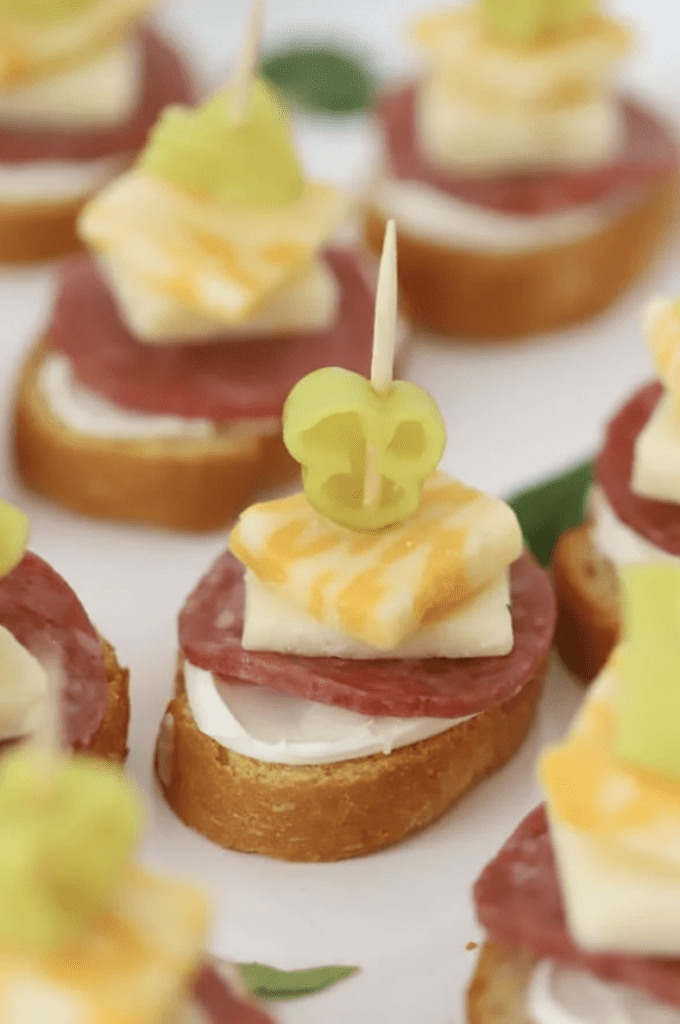 These simple Pizza Pinwheels make the perfect appetizer or snack for parties, game day or movie night. They're made with crescent roll dough, pizza sauce, cheese and your favorite pizza toppings and can be ready in just about 20 minutes flat.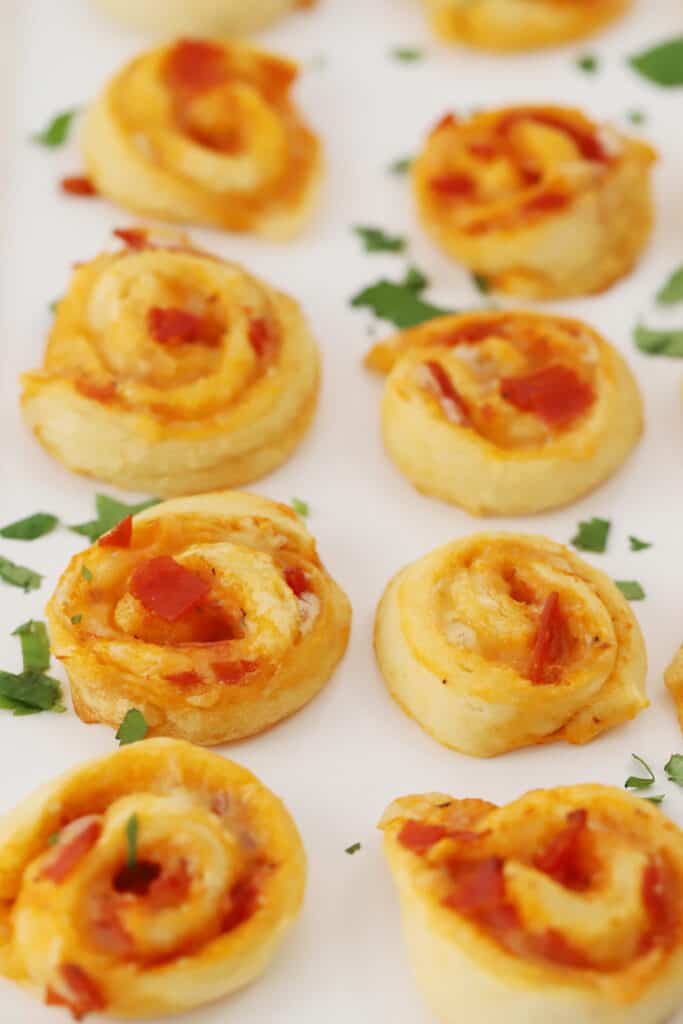 These Crispy Potato Bites are a simple appetizer to make for parties, game day or even an after school snack. They are fully loaded, made with thin slices of oven-baked potatoes topped with melted cheese, ranch dressing dip, homemade bacon bits, and green onions.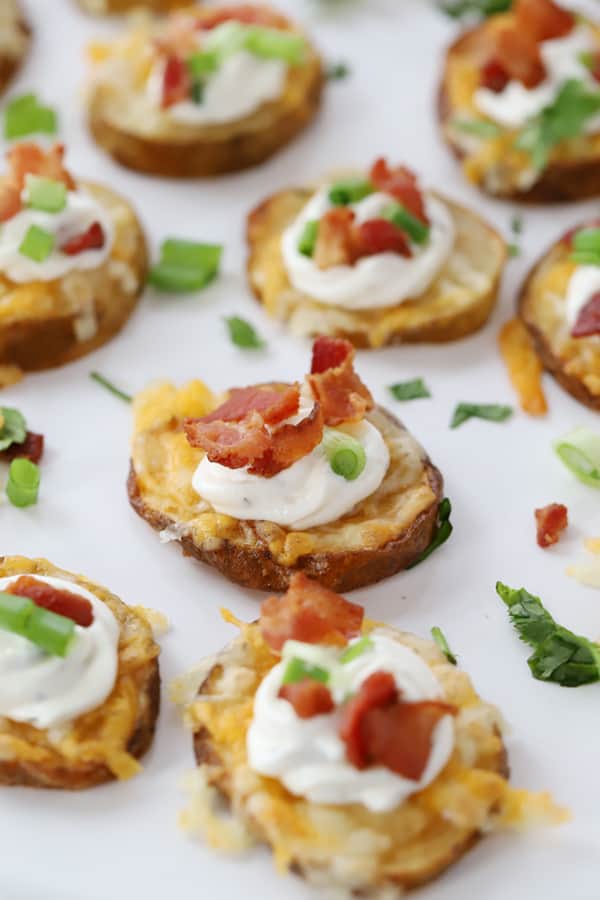 This easy Cream Cheese Caramel Apple Dip is a delicious and easy cream cheese fruit dip recipe. It's made with only 3 ingredients but boy, it's impressive. It can be served with crisp apples or any of your favorite fruit.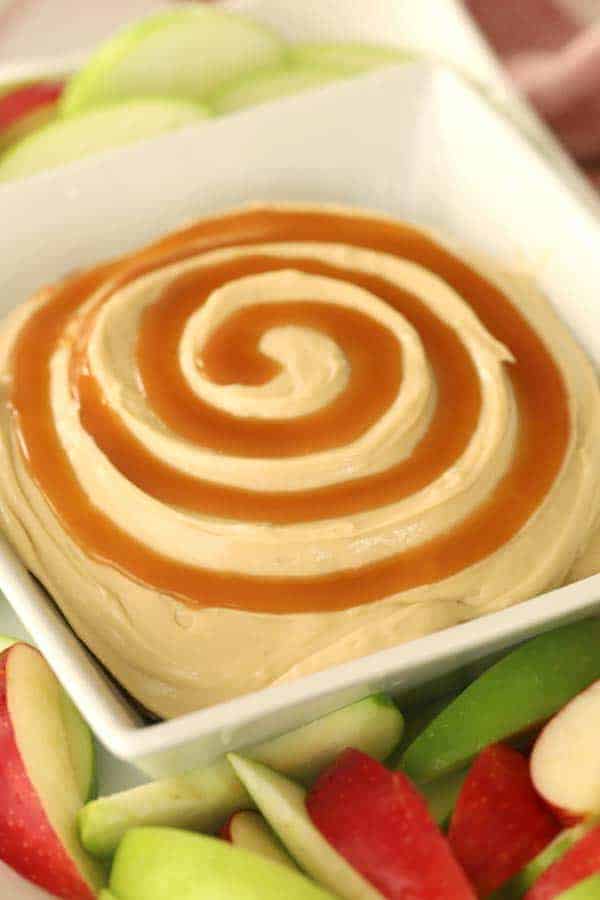 This Buckeye Dip is the ultimate sweet treat for parties, game day or a simple afternoon snack. Inspired by the Buckeye candy, this creamy, dreamy dip is packed full of peanut butter, cream cheese, marshmallow cream and mini chocolate chips.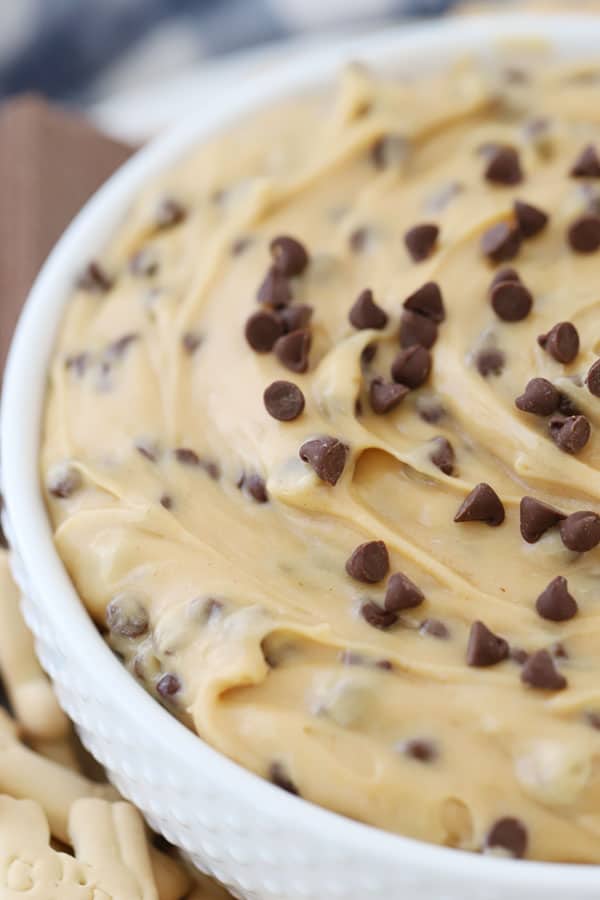 This Pesto and Sausage Homemade Flatbread Recipe is an easy flatbread recipe. It's one of the best appetizers to bring to a party. It's a flatbread crust, smothered with prepared pesto, cheese, spicy sausage, peppers, and onions. Your friends and family are going to love it.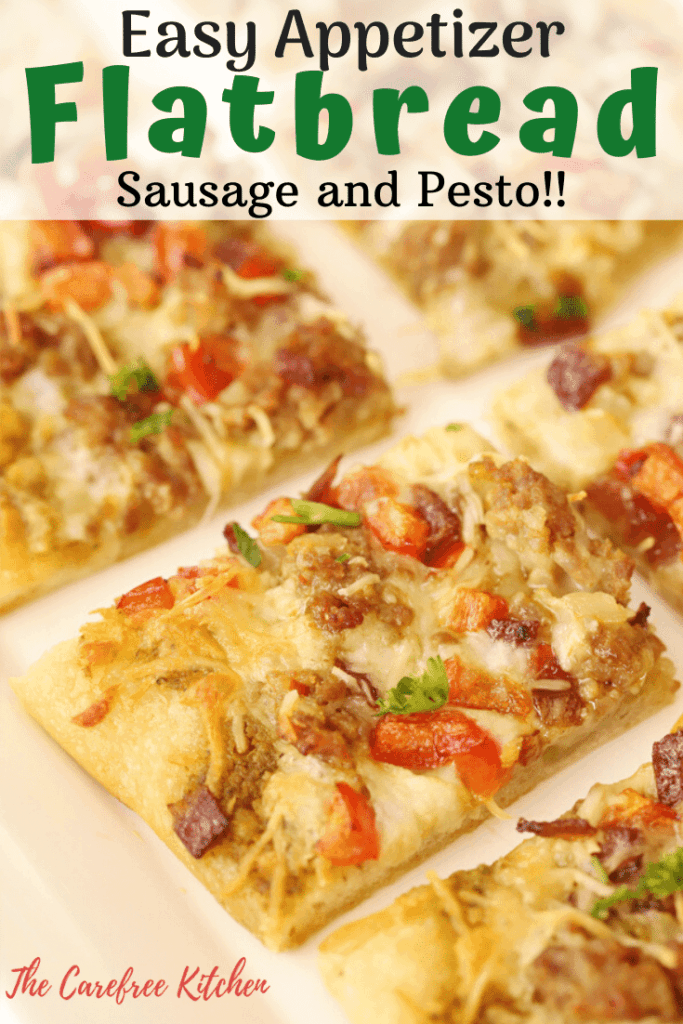 This Three Cheese Pesto Flatbread is an amazing appetizer recipe. It's made with basil pesto, mozzarella, feta, and parmesan cheeses and it's topped with fresh tomatoes and herbs. This is everyone's favorite and bonus, it only takes a few minutes to throw together.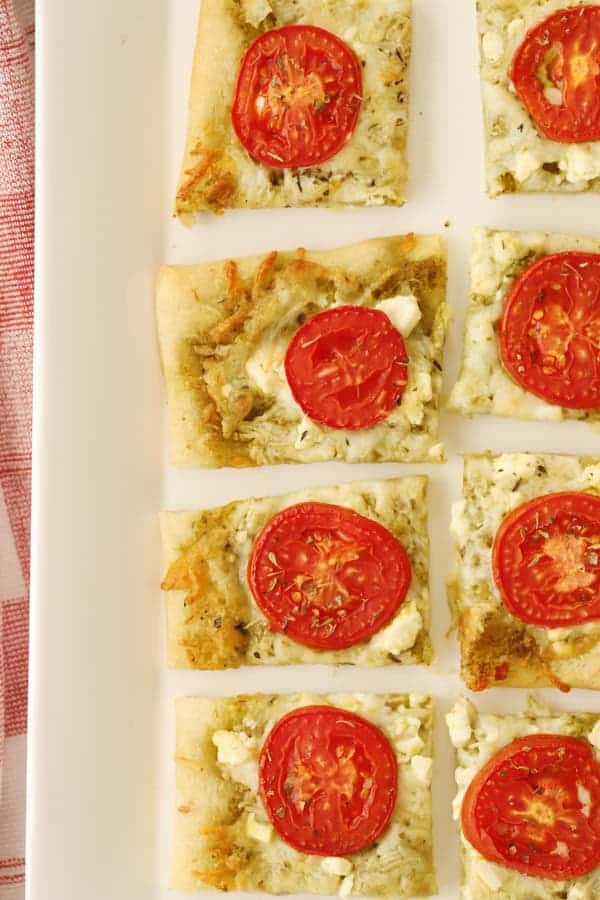 This Easy Bruschetta Recipe with Fresh Tomato and Basil is an easy, healthy and delicious appetizer. This homemade bruschetta recipe is made from fresh tomatoes with basil, olive oil, and vinegar, served on toasted bread.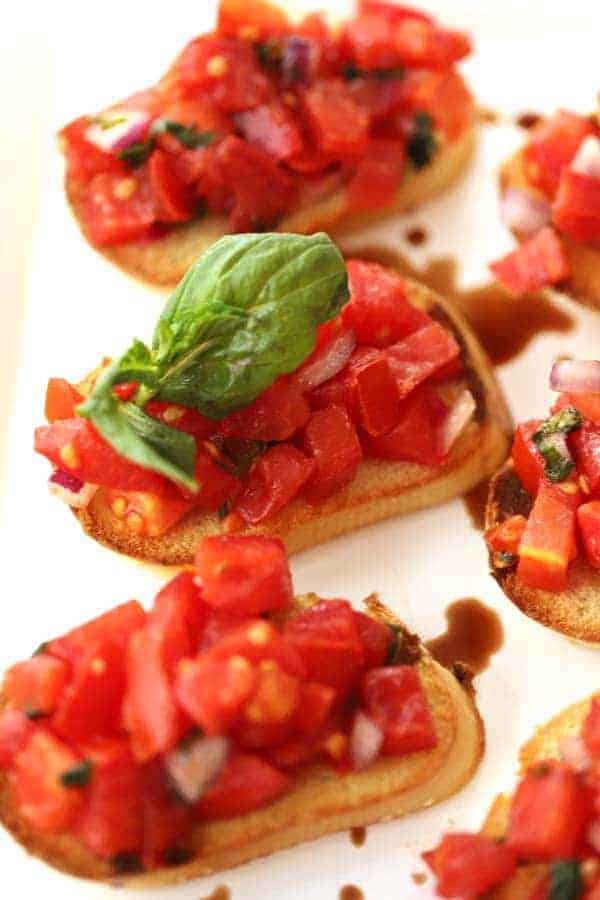 Bacon Brunch Recipes
This deserves a whole category for itself. Bacon, bacon, bacon, it's the perfect tasty niblet for your brunch menu!
These Bacon Wrapped Smokies make the perfect appetizer for feeding a large or small group on game day, for a cocktail party or as a late night snack at home. They are a little sweet, a little spicy and totally delicious, making them an easy crowd-pleaser.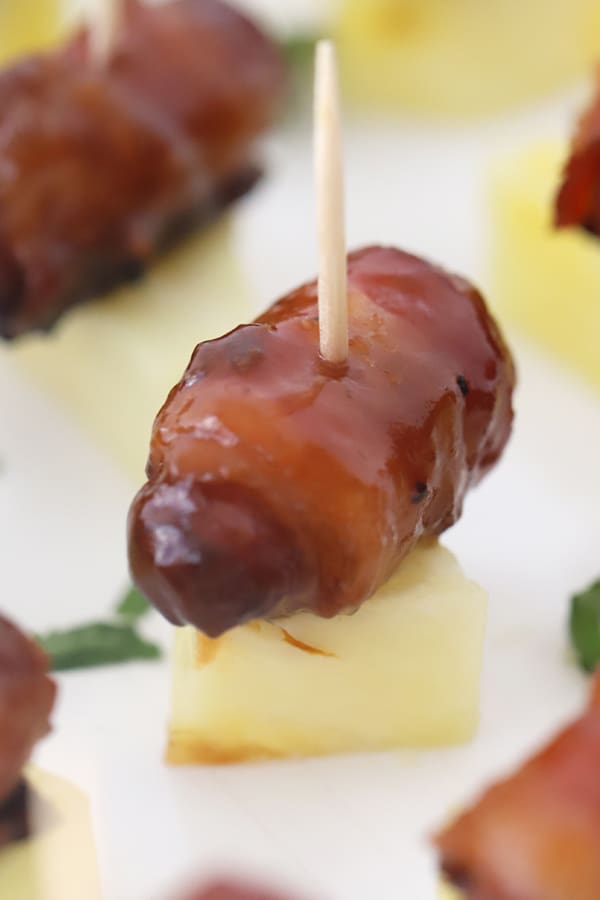 These Bacon Wrapped Chicken Bites are the best sweet and savory appetizer the whole family will love. They are completely addictive and make a perfect snack for game day, after school or to bring to any type of party.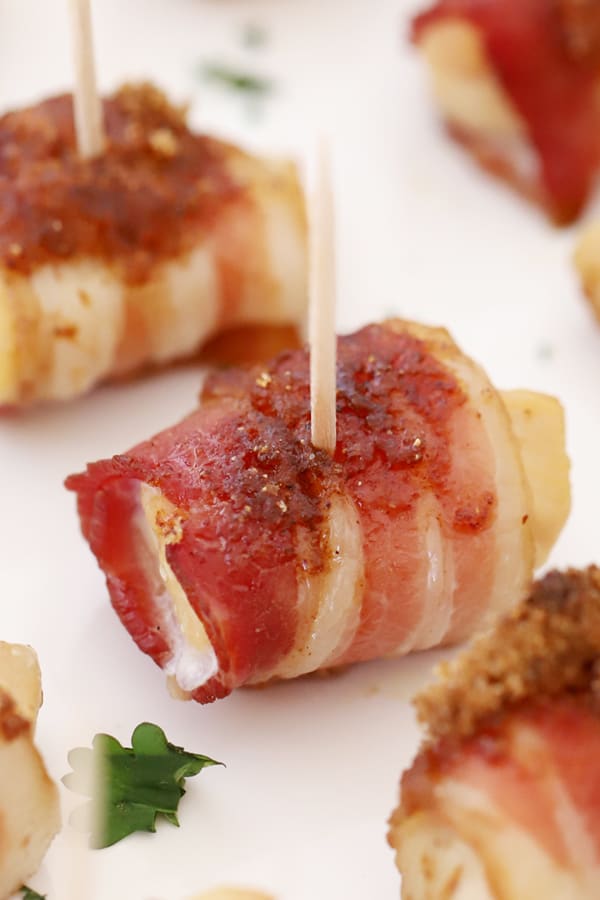 This Jalapeno Bacon Cheese Ball is an easy cheese ball recipe. It's a jalapeno popper cheese ball--with bacon! Everyone loves this easy appetizer. It will be a hit at your next brunch or party!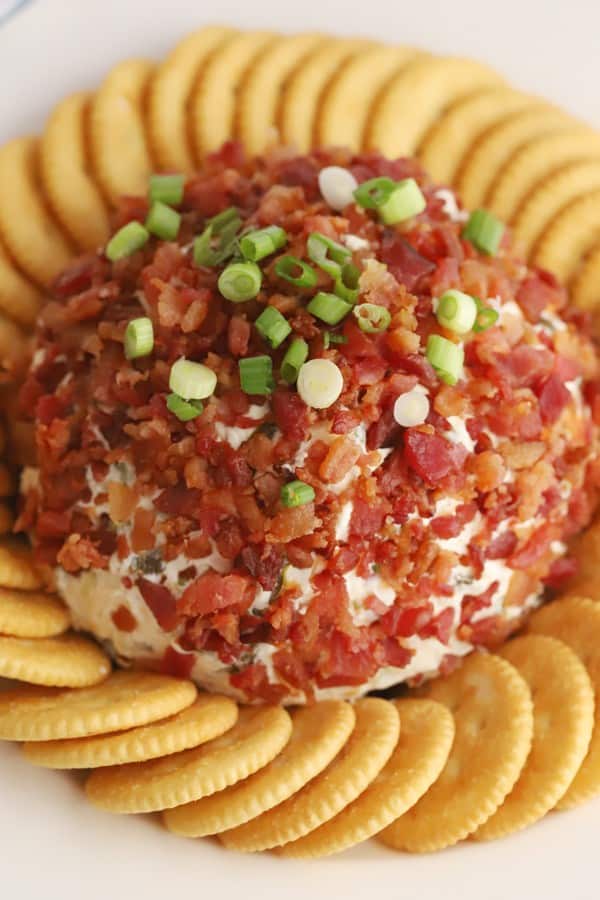 These Bacon and Jalapeño Stuffed Peppers are a quick, easy and irresistible appetizer that is perfect for game day, parties or even a simple snack. They're sweet, savory, a little bit spicy and full of cheesy goodness.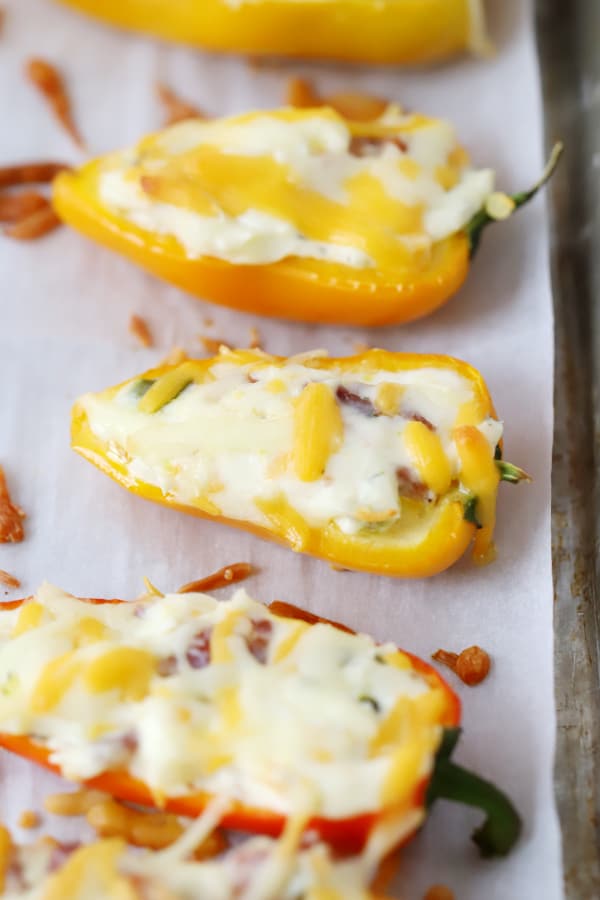 Cheese Stuffed Jalapeno Poppers with Bacon is such an easy appetizer. It's the ultimate game day appetizer or party food. It only has 3 ingredients and is so easy to throw together. Everyone loves these easy, Baked Jalapeño Poppers.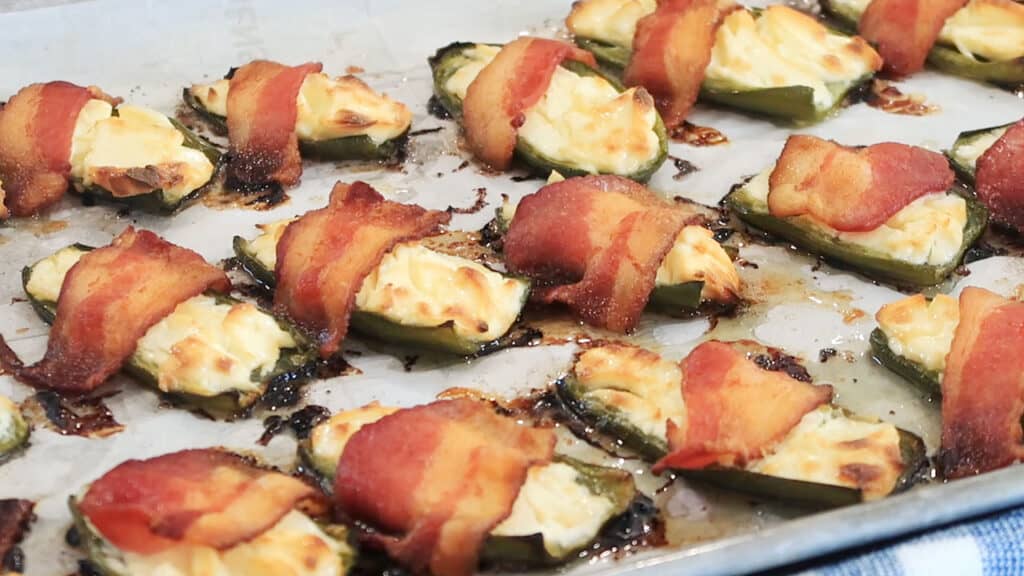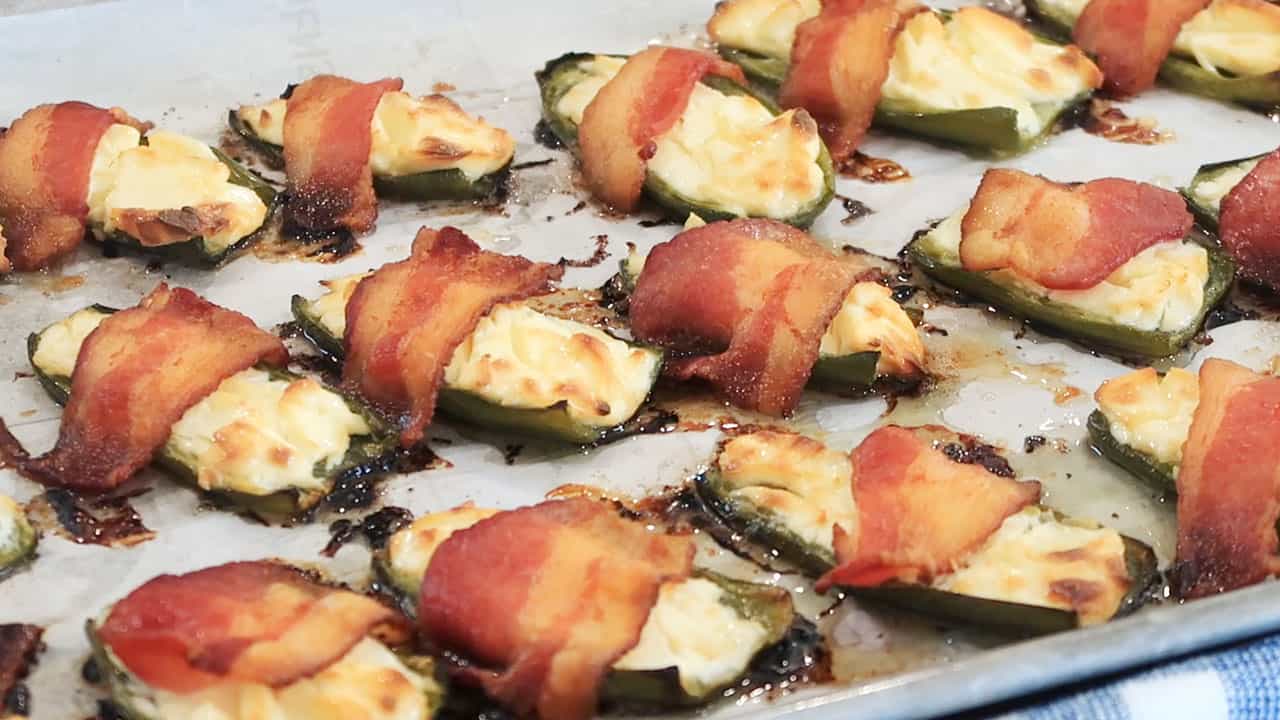 Drink Recipes
No brunch menu is complete without a yummy drink to go along with it. Here are a few of our fan favorite drink recipes.
This recipe for Disney Copycat Dole Whip is creamy, refreshing and tastes almost identical to the real thing. All you need is three ingredients and a heavy-duty blender to make this copycat recipe right in your very own home.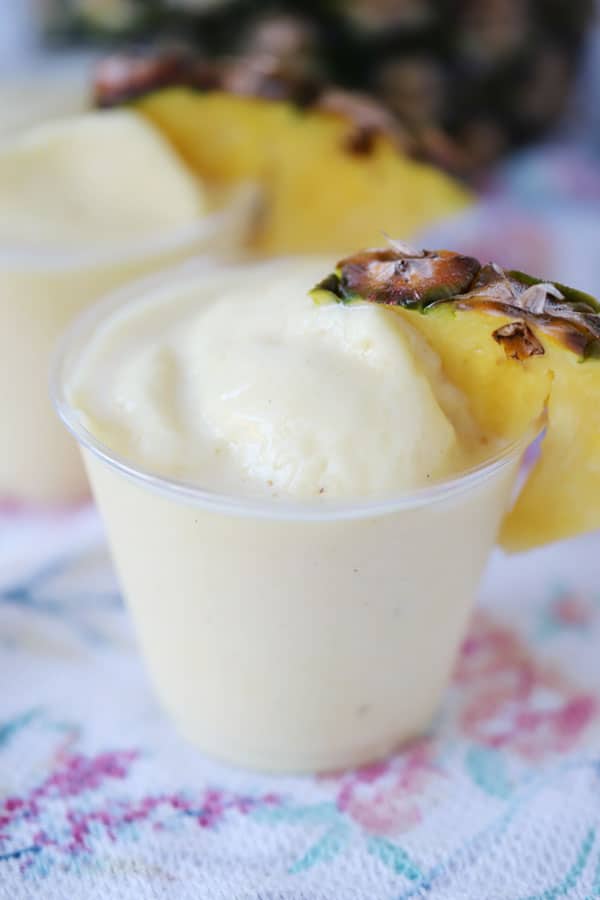 This Strawberry Virgin Pina Colada is the perfect smoothie for a hot summer day. Made with frozen pineapples, frozen strawberries, cream of coconut and a handful of other simple ingredients, this non alcoholic pina colada recipe will immediately transport you to the tropics, no matter where you are.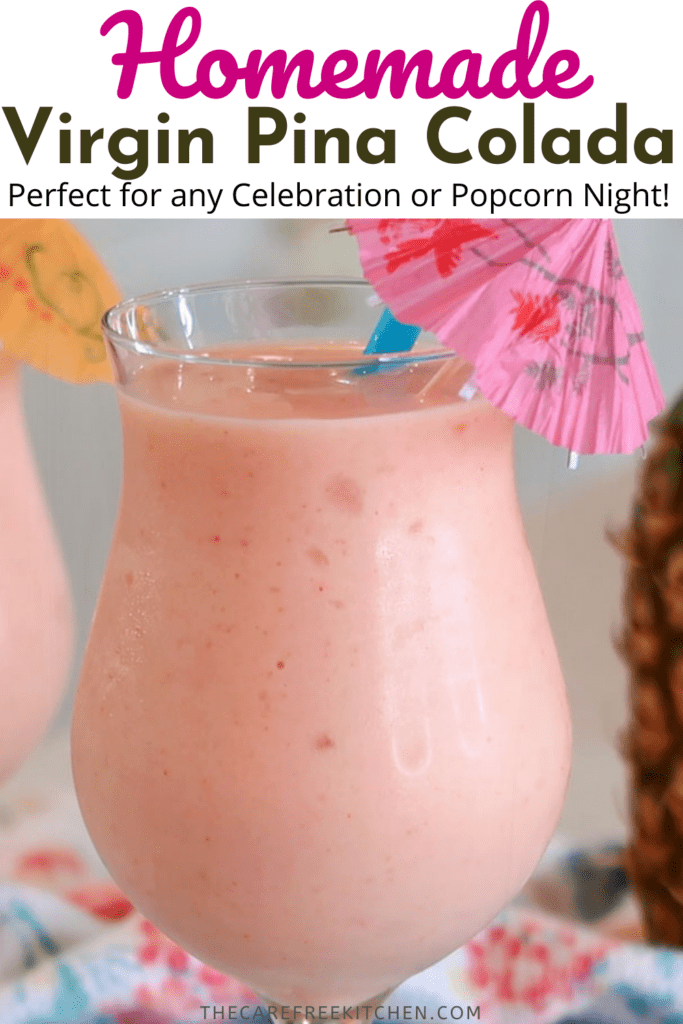 This Easy Mint Lemonade Recipe from scratch is the perfect drink to cool you down on a hot summer day. It's fancy enough for a wedding or baby shower and easy enough for everyday meals.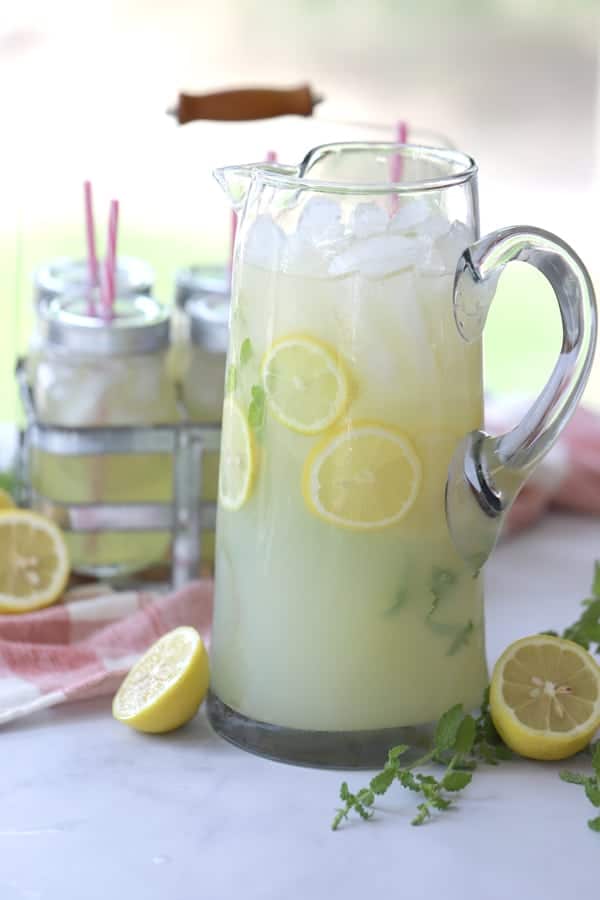 Bundt Cakes
There are so many amazing bundt cakes to choose from. (It's a cake, with a hole) **Bonus points if you can name that movie. Drizzle that cutie with icing or glaze and you've got yourself a fantastic bundt cake, perfect for any celebration.
This lemon bundt cake is the ultimate dessert for lemon lovers. It's hands down the best lemon bundt cake recipe! It's flavored with lemon zest and lemon extract for an extra punch. It's made with sour cream and is incredibly moist and tender. It's also topped with a tart and smooth lemon glaze. It's utterly delicious!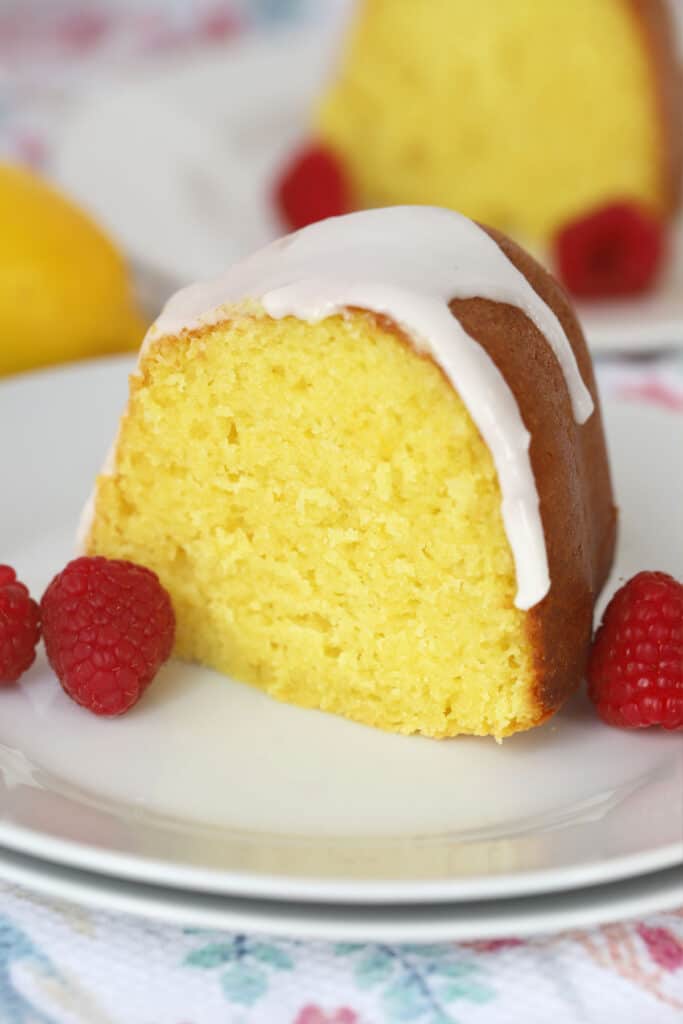 This Lemon Blueberry Bundt Cake is packed with lemon flavor, wild blueberries and topped with a delicious lemon glaze. It's sweet and tangy, super moist and an easy recipe to make for any occasion.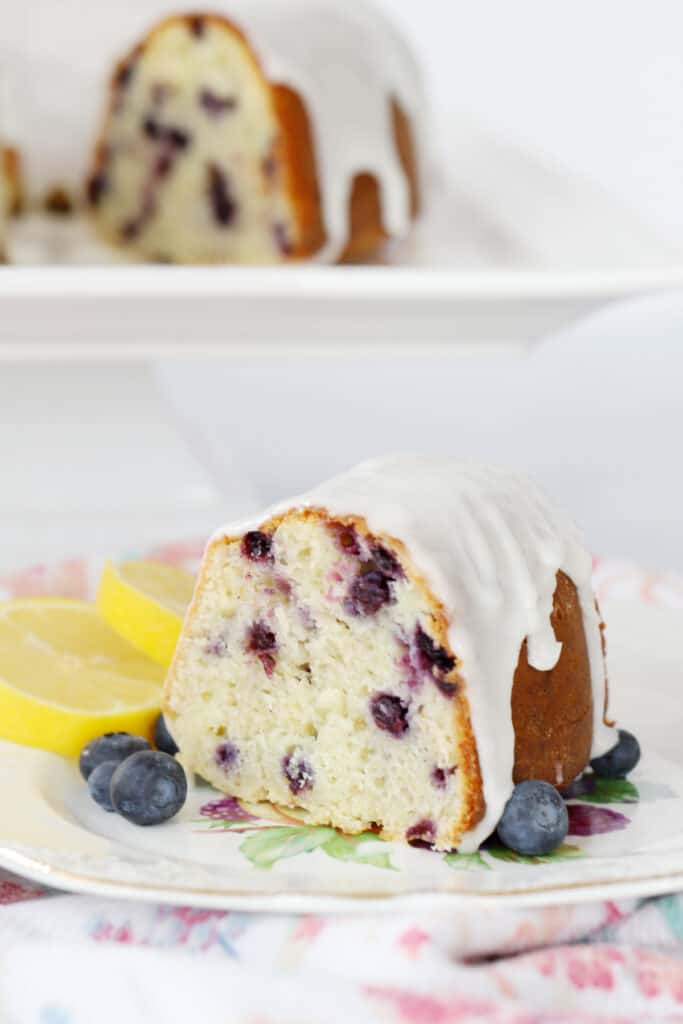 This Lemon Raspberry Bundt Cake is light and fluffy, absolutely bursting with lemon and raspberries and is super simple to make. Topped with a pretty pink lemon raspberry glaze and served with fresh whipped cream and berries, you'll be in bundt cake heaven.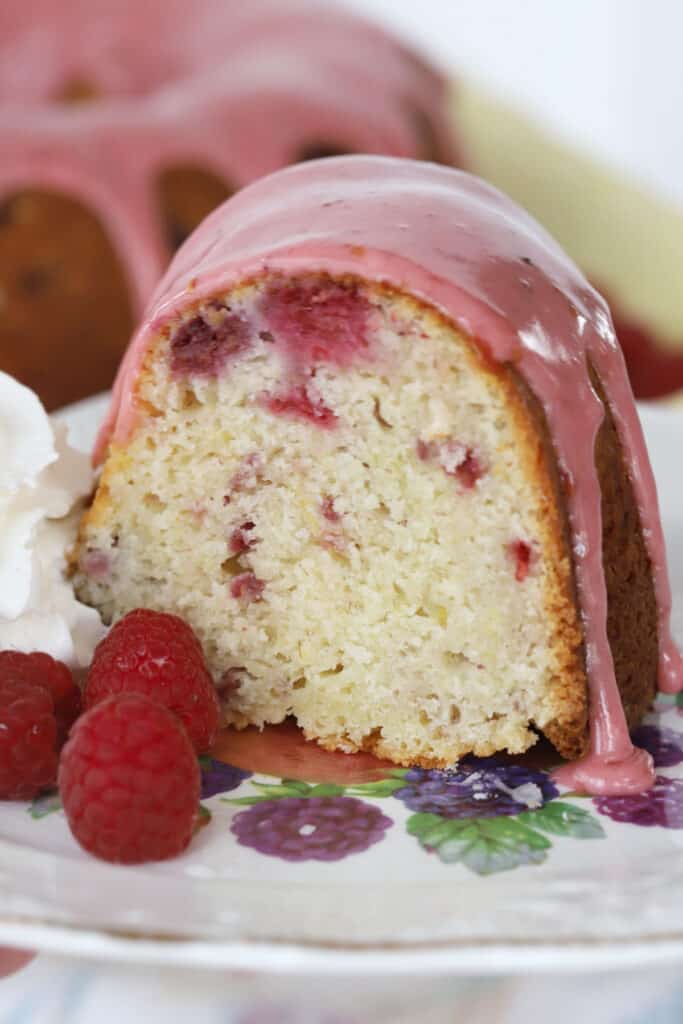 This moist and tender Chocolate Bundt Cake is full of chocolate flavor and topped with a sweet vanilla glaze. Serve with whipped cream, fresh berries or a scoop of your favorite ice cream for an easy, heavenly chocolate lover's dessert.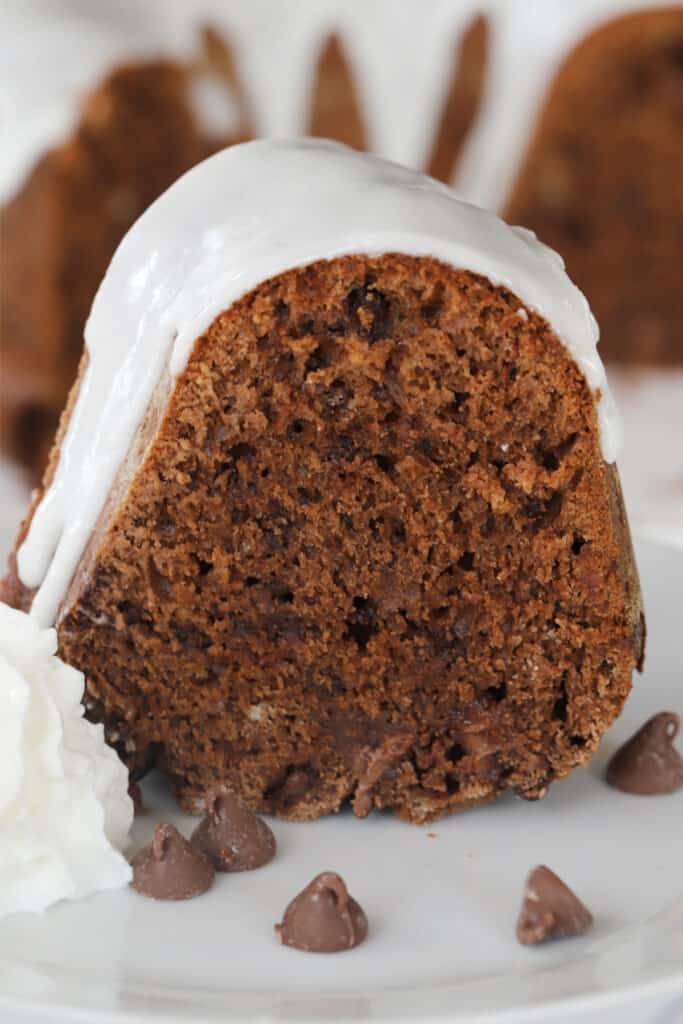 This coconut-filled chocolate bundt cake recipe is a fun and easy dessert recipe and the perfect way to celebrate someone special. It's a chocolate bundt cake recipe made from a cake mix and has the most amazing coconut and white chocolate filling. Your family is going to love this coconut filled easy bundt cake recipe.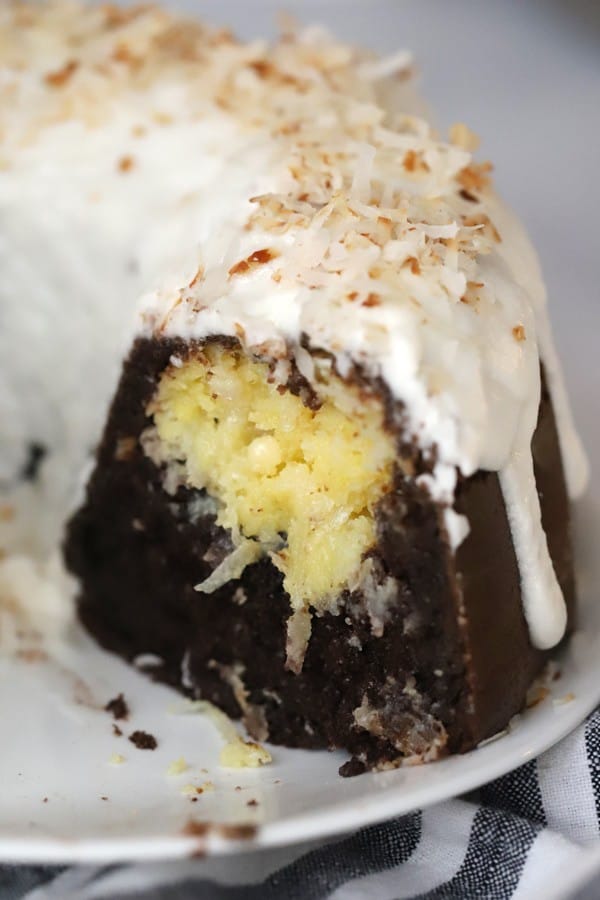 Dessert Recipes
Desserts are a fun way to liven up your brunch menu. If you're needing to decide, maybe check and see what is on sale at the grocery store, and what's currently available, and also balance it out with whatever else you plan to serve. A little chocolate is always needed, in my humble opinion, fresh fruit anything is always great and lemon is so refreshing to serve too.
These Brownie Bites with cream cheese frosting are the perfect two-bite treat for any occasion. Here, we've topped them with blueberries and strawberries for a red, white and blue 4th of July theme, but these little beauties taste great topped with just about anything sweet.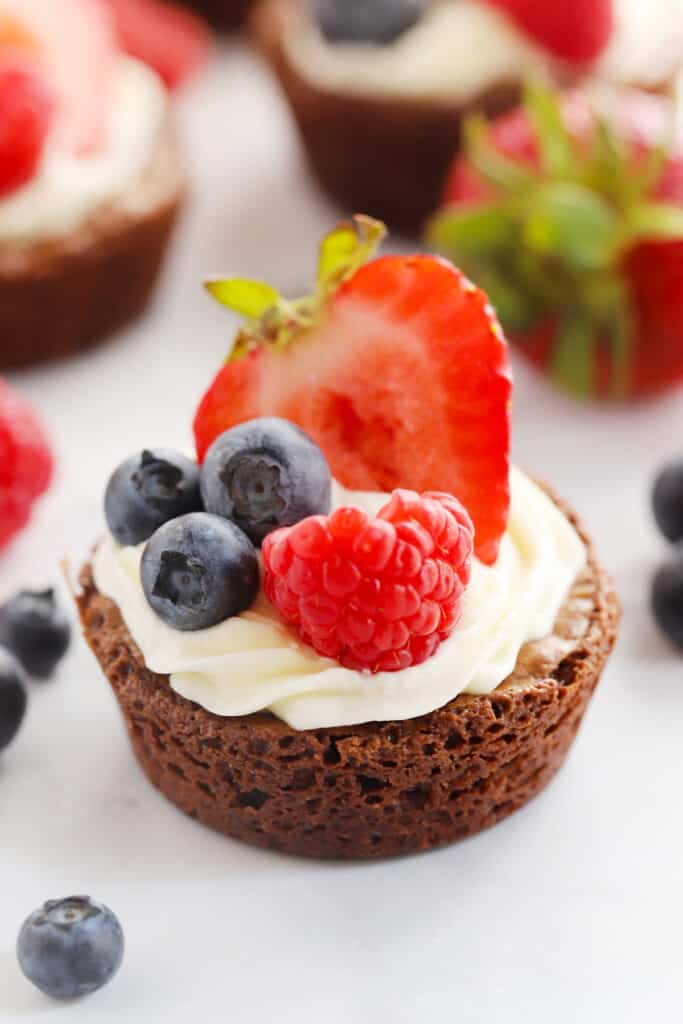 This Lemon Raspberry Parfait is like springtime in a glass. It's light, bright, creamy and bursting with fresh raspberries, lemon curd, whipped cream and graham crackers in every bite.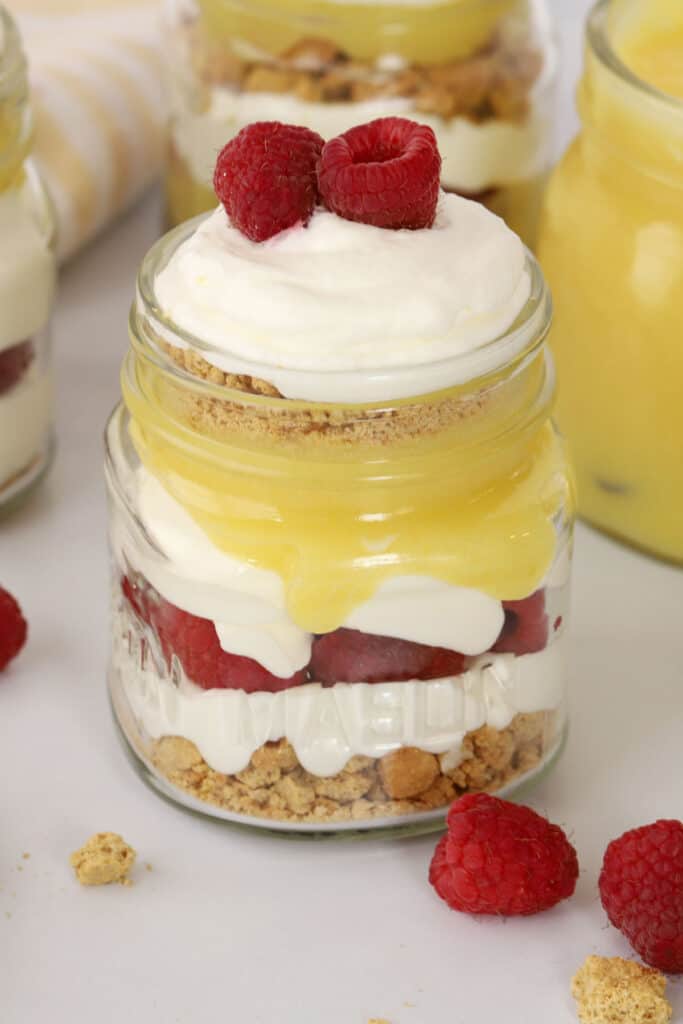 These individual Sugar Cookie Fruit Pizzas are cute and colorful, so delicious and a total crowd-pleaser. They're made with a sugar cookie crust, sweet and silky whipped cream cheese frosting and topped with your favorite fresh fruit.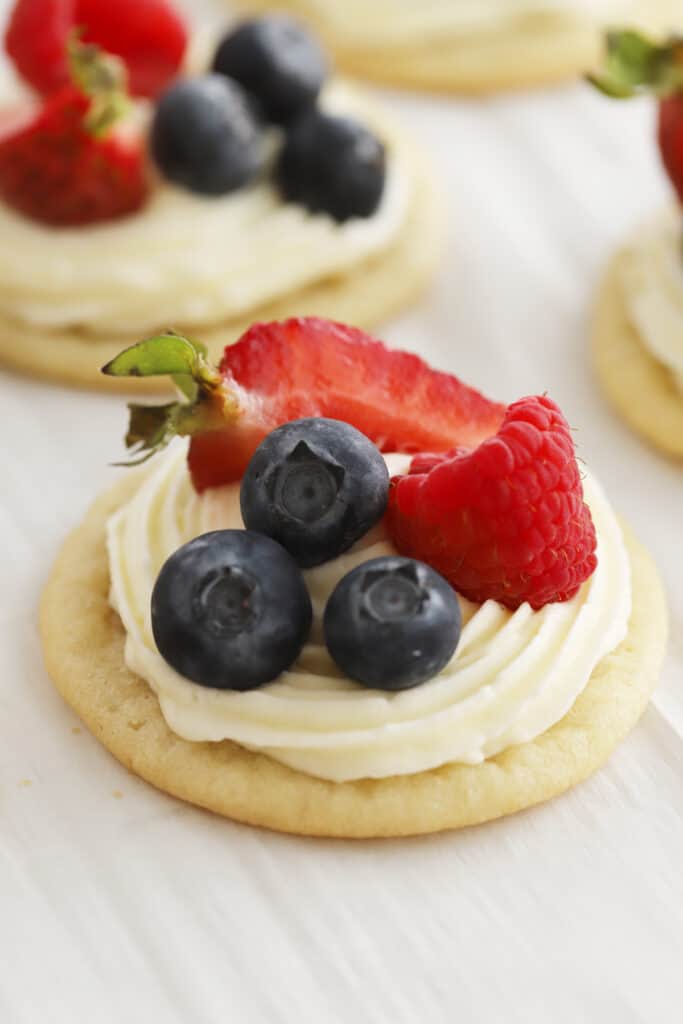 These Chocolate Oreo Parfaits are super simple, crazy delicious and make an impressive presentation with very little effort. Take chocolate pudding to the next level with just a few simple ingredients.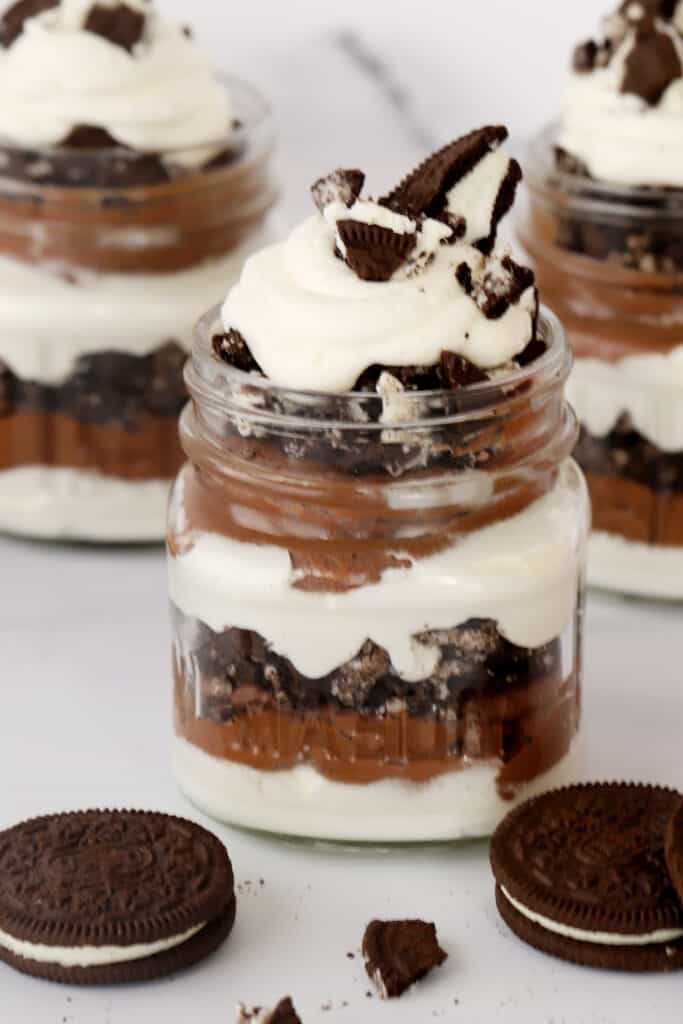 This Homemade Whipped Cream takes just 5 minutes to make and is worlds better than anything you can buy at the store. It's super fluffy, lightly sweetened with just a touch of vanilla extract added to make it the perfect accompaniment to pies, cakes, tarts, French toast, and more.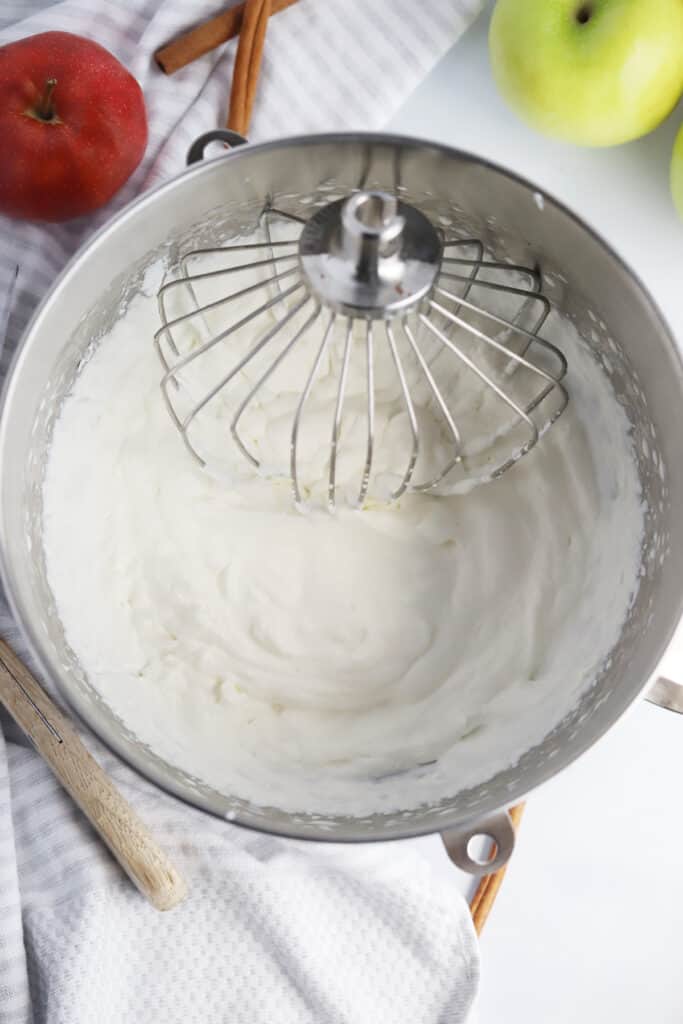 This Caramel Apple Crisp With Oat Topping is the most amazing fall dessert. It's made with fresh apples and caramel sauce and has a crunchy and chewy oat crumble topping. It's an incredible caramel apple crisp recipe!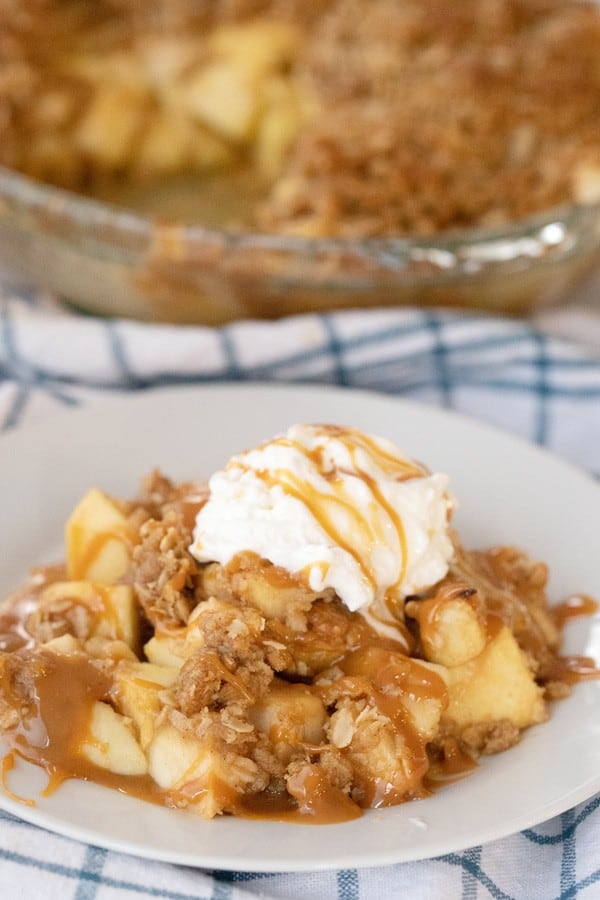 A step by step guide on how to make homemade Chocolate covered strawberries including the best kind of chocolate to use and different topping ideas. Make these gourmet chocolate covered strawberries at home for just a fraction of the cost. These are perfect for any romantic occasion, valentines day, or just a sweet treat. They're super simple to make and only take a few minutes.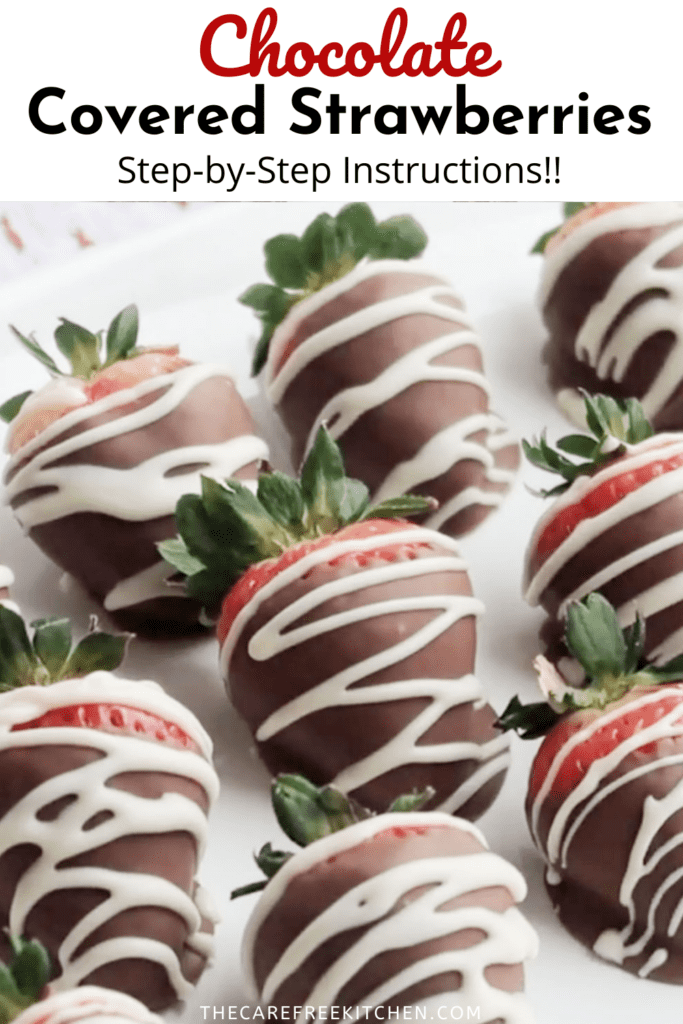 More Breakfast Favorites
Here you will find some more of the best breakfast recipes. The beauty of brunch is that you can serve breakfast foods, appetizers, and desserts too. Of course, everything is better if it's mini-sized.
This Berry Salad with Citrus Glaze is slightly sweet and oh-so-refreshing. Made with fresh berries, tossed in a simple orange glaze, it is the perfect simple side dish or light dessert for your next summer barbecue or potluck.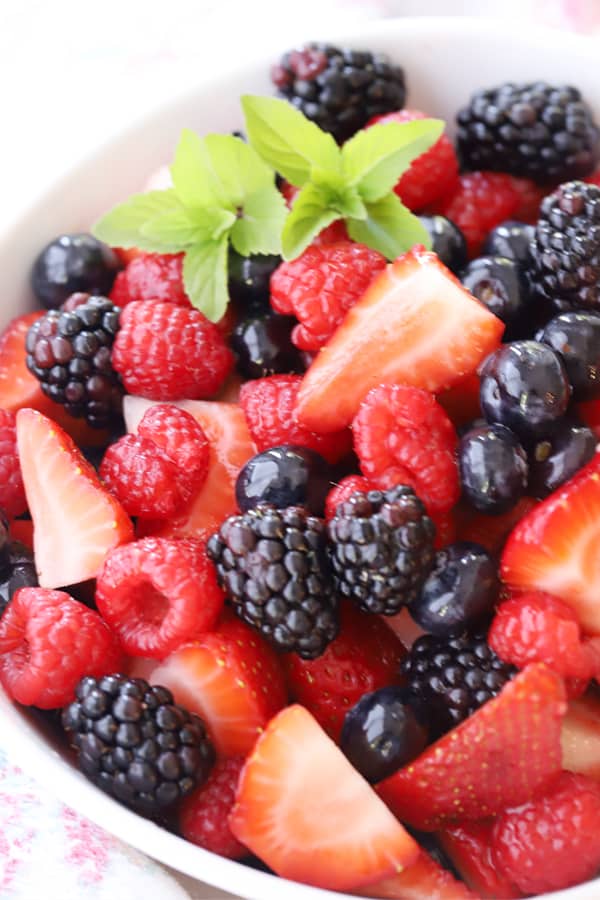 If you are a granola fan, you'll absolutely love this Easy and Healthy Homemade Granola recipe. It's perfectly crunchy, super easy, and much healthier than a lot of the other granola recipes out there. You can serve it along side cups of yogurt or make into mini parfaits with fresh fruit, whipped cream and greek yogurt.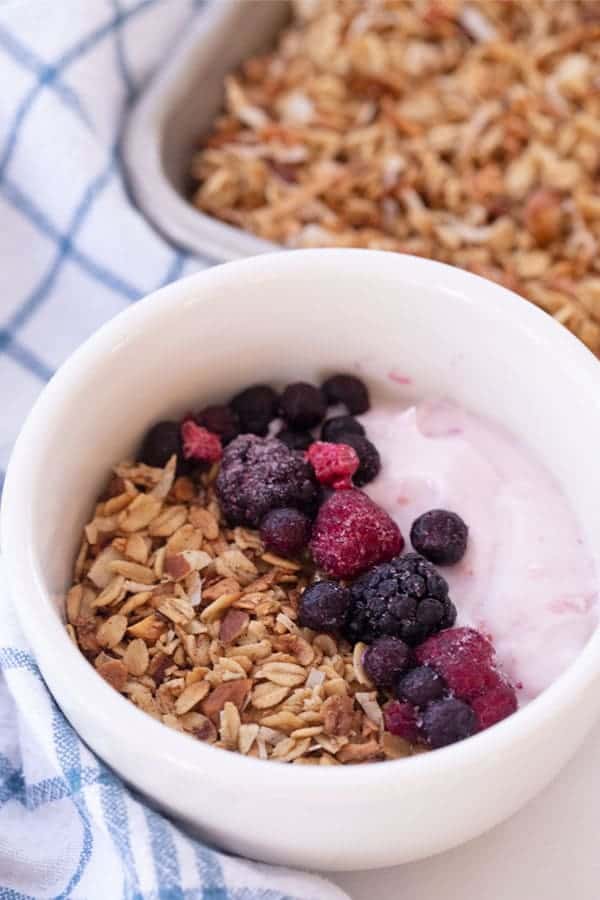 This Blue Smoothie Bowl is an easy breakfast that is healthy, refreshing, energizing and beautiful. It's made by blending vibrant blue spirulina with frozen fruit, coconut milk, and a touch of vanilla, then topped with tasty mix-ins like granola, berries and honey.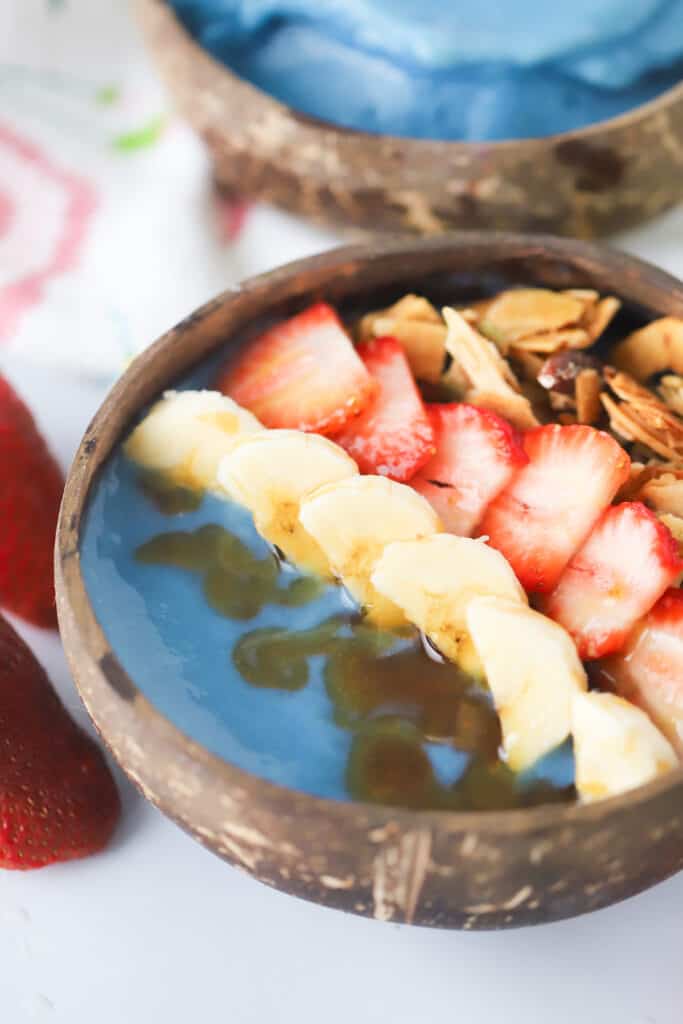 This creamy, dreamy Lemon Cheesecake Fruit Dip is made with simple ingredients and takes just 10 minutes to prep. It's tart and sweet, light and fluffy, and perfect for serving at potlucks, backyard BBQs, baby showers, or as an after-school snack.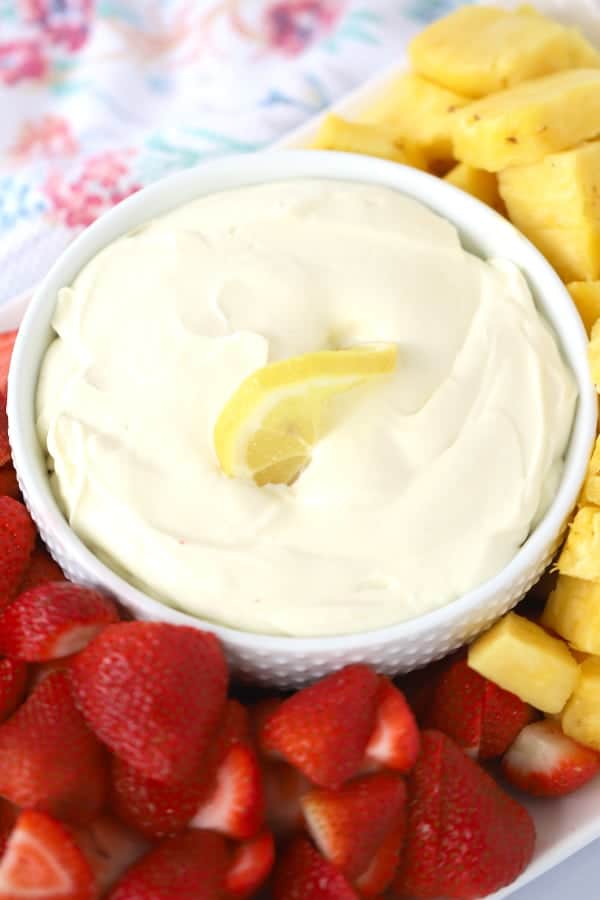 This Lemon Blueberry Buttermilk Cake is a delicious, seasonal breakfast treat. The soft and tender cake is full of blueberries, flavored with buttermilk and fresh lemon zest and has a light sugar crust.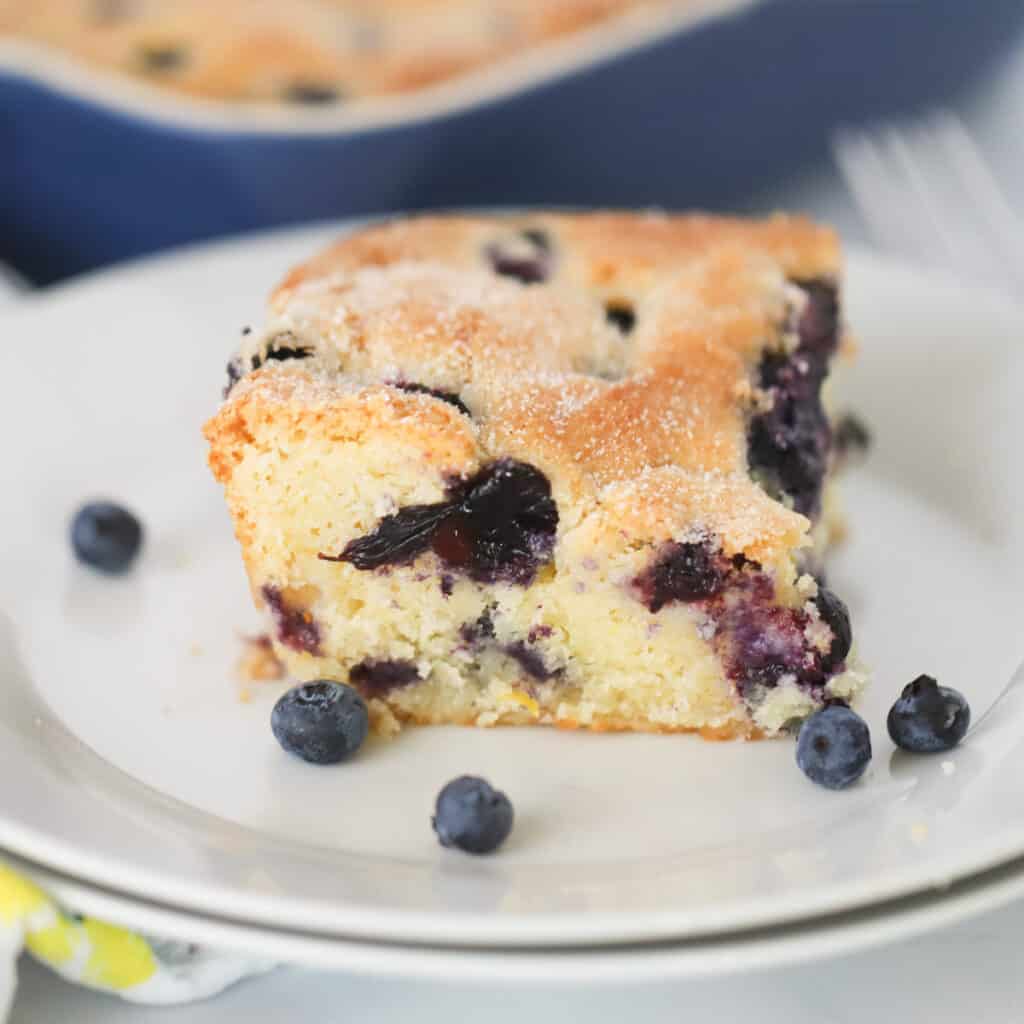 These freezer-friendly Breakfast Burritos are stuffed full of scrambled eggs, roasted sweet potatoes, cheese and three kinds of meat. They make a hearty grab-and-go breakfast, perfect for busy mornings.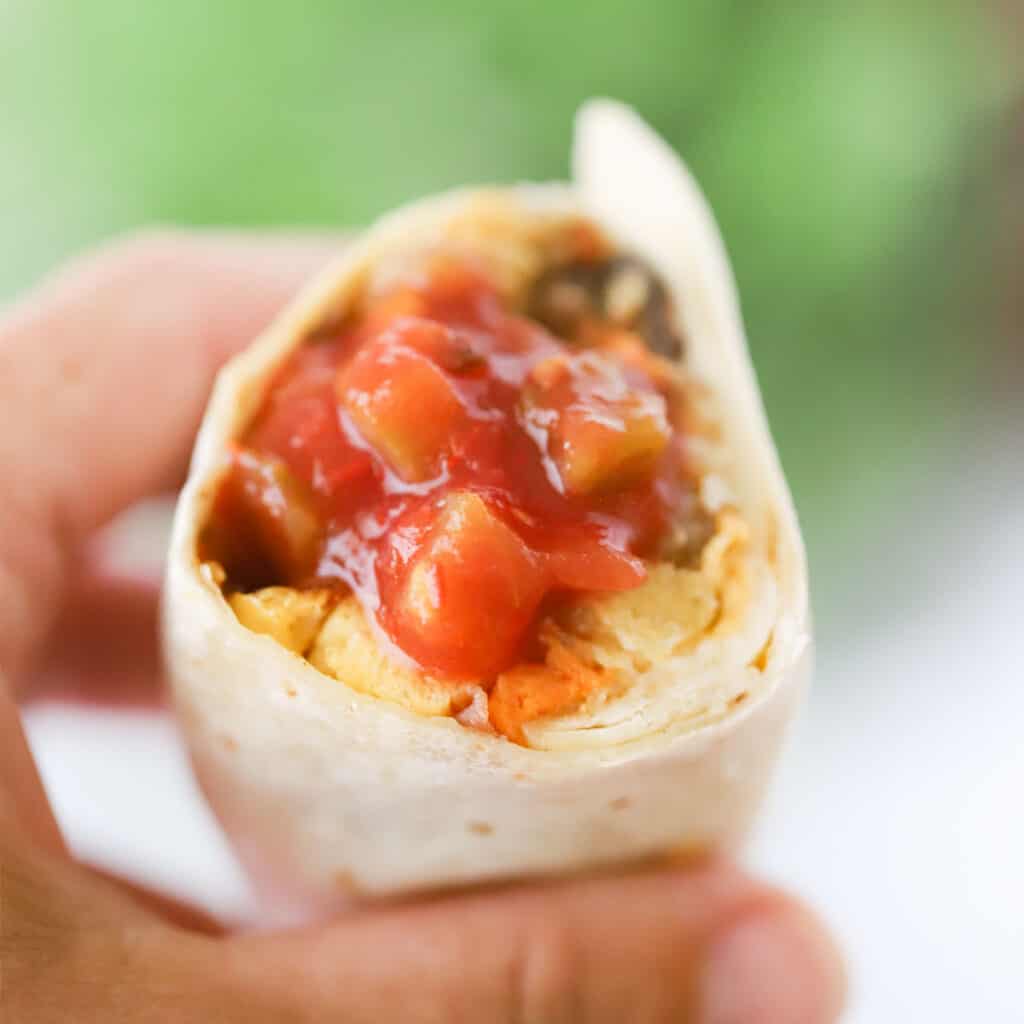 This classic Popover recipe makes tall and fluffy Popovers that taste great with butter and jam for breakfast or brunch. They are crisp on the outside, light and airy inside and so easy to make.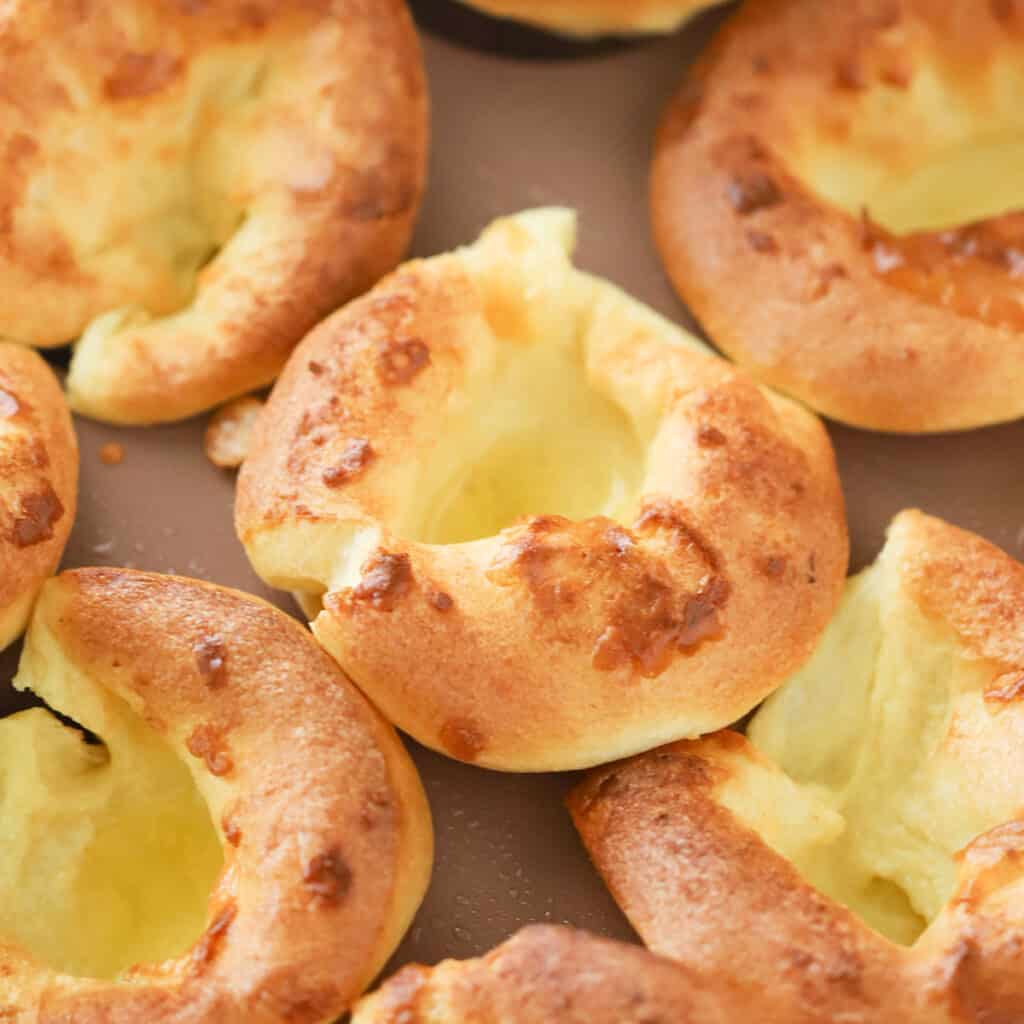 Breakfast Pizza is loaded with sausage, hash browns, eggs, and cheese and baked over a crescent roll crust. It's a delicious breakfast that is quick to throw together and everyone loves.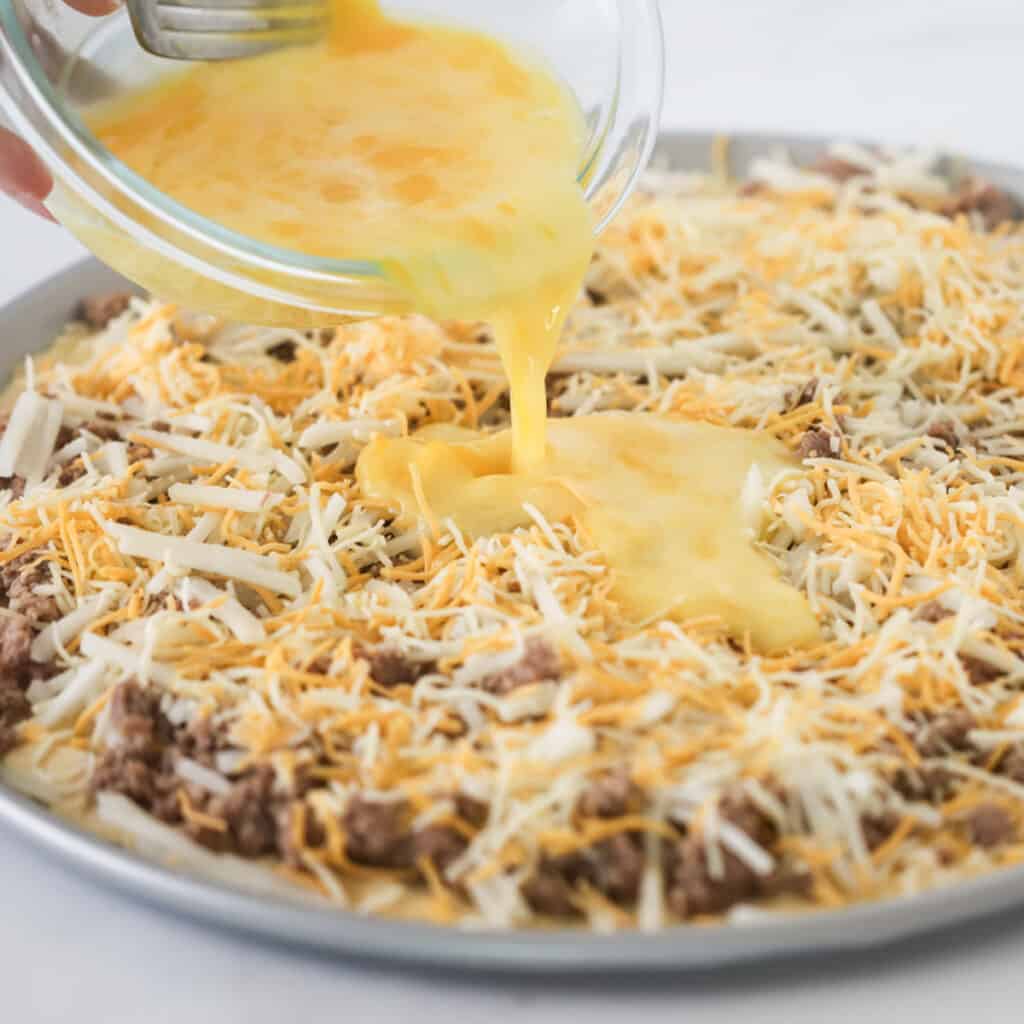 This warm Wassail drink recipe is made with spiced apple cider that's been infused with baking spices and fresh citrus. It's the perfect cozy holiday drink to make during the winter months.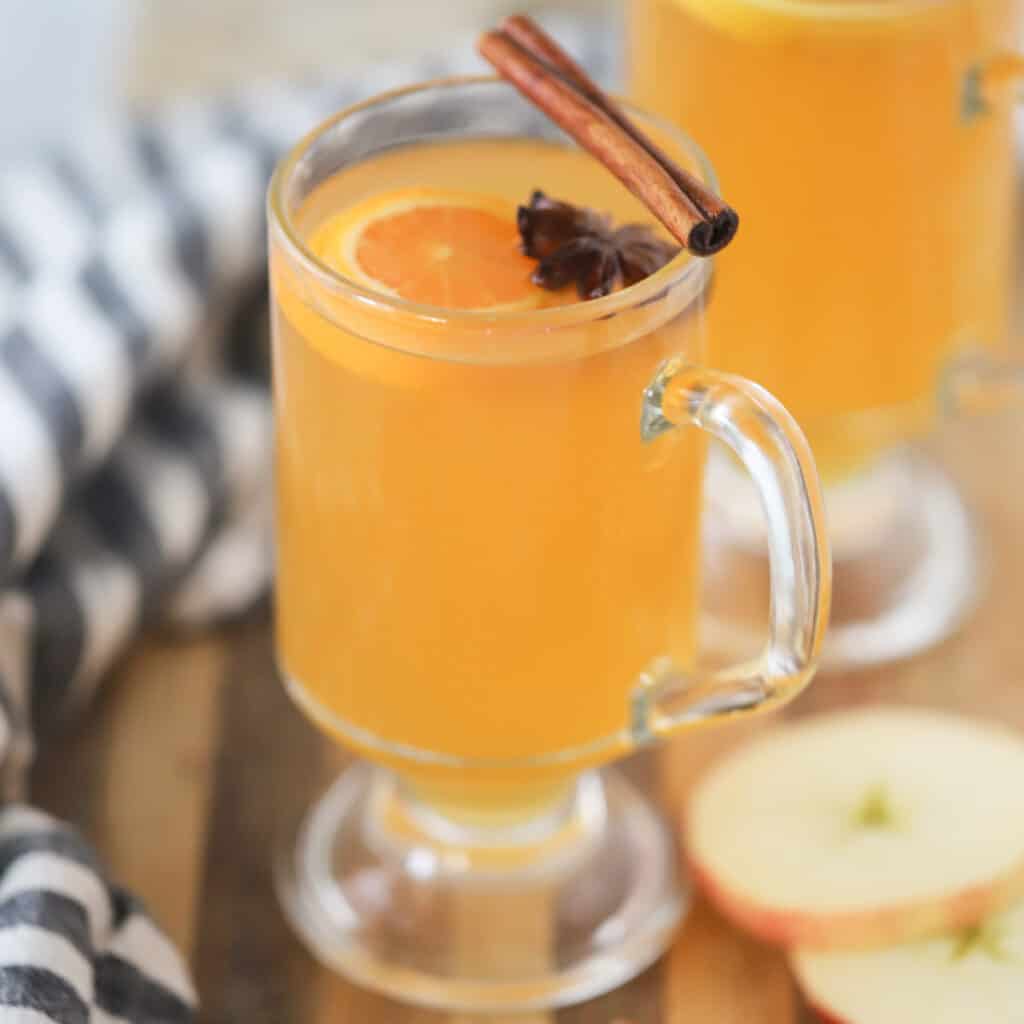 These classic homemade Pecan Sticky Buns are a sweet breakfast treat made with soft cinnamon roll dough and ooey gooey pecan caramel. They're perfect for holiday brunch or a special weekend breakfast the whole family will enjoy.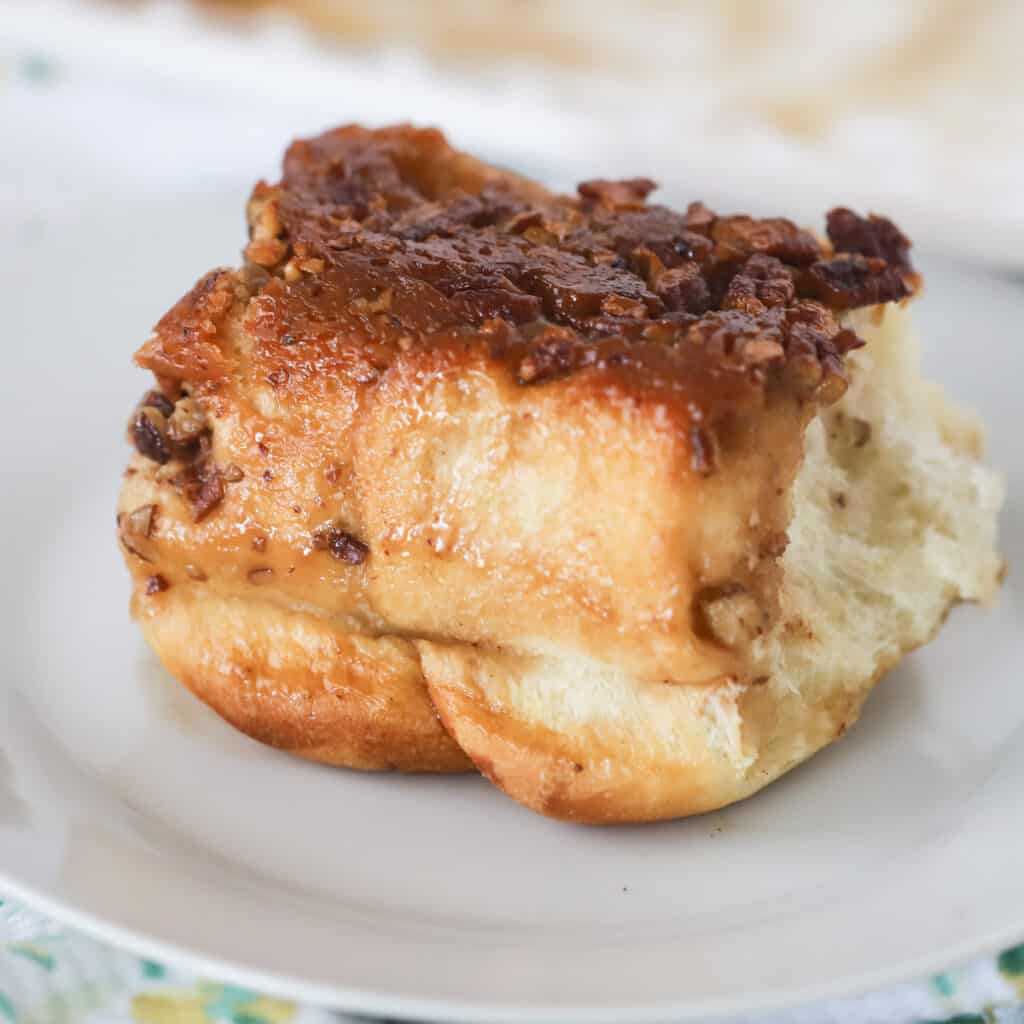 This easy Breakfast Punch is a fruity, flavorful, and refreshing non-alcoholic drink that both kids and adults will love. Made with orange juice, pineapple juice, ginger ale, and sliced fruit, it's perfect for serving at your next holiday brunch, baby shower, or morning meeting.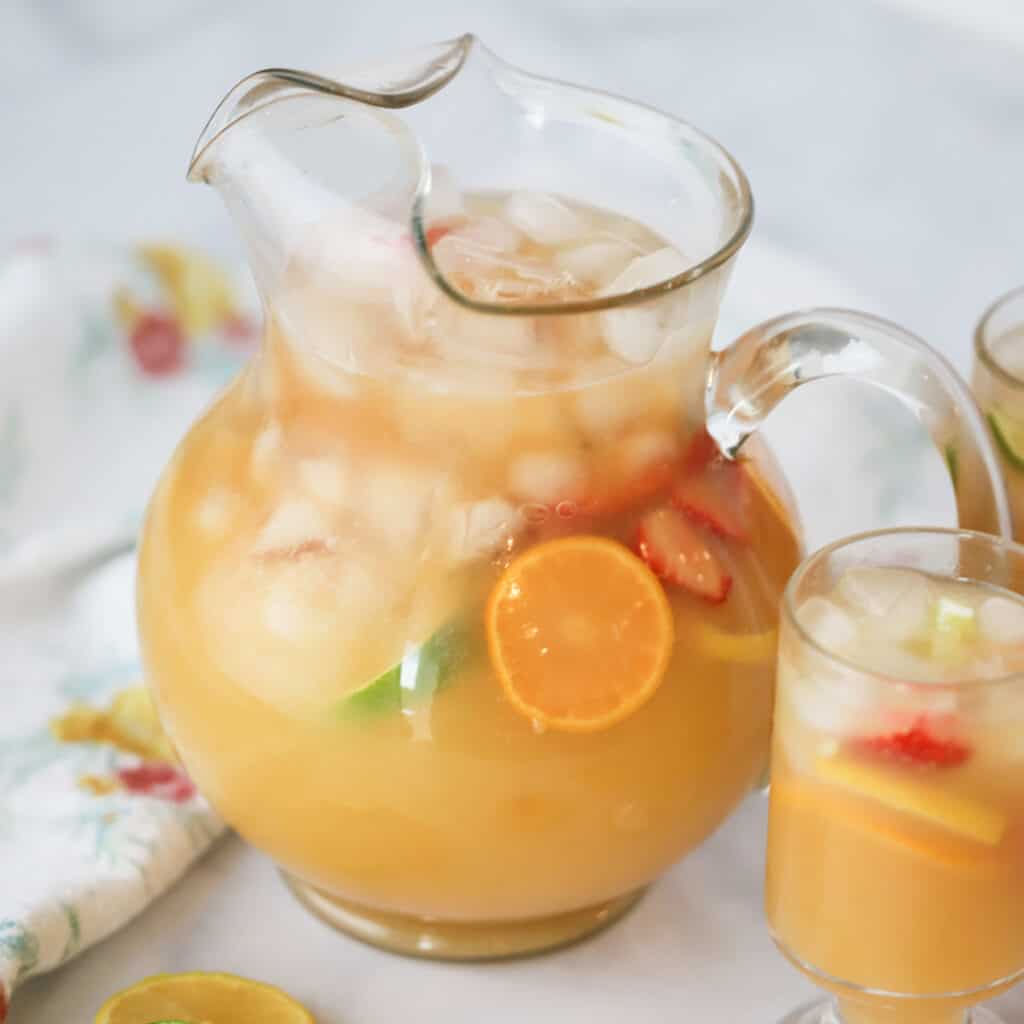 Such an easy breakfast idea, perfect for continental breakfasts or brunch. Hard boiled eggs are so easy and packed with protien.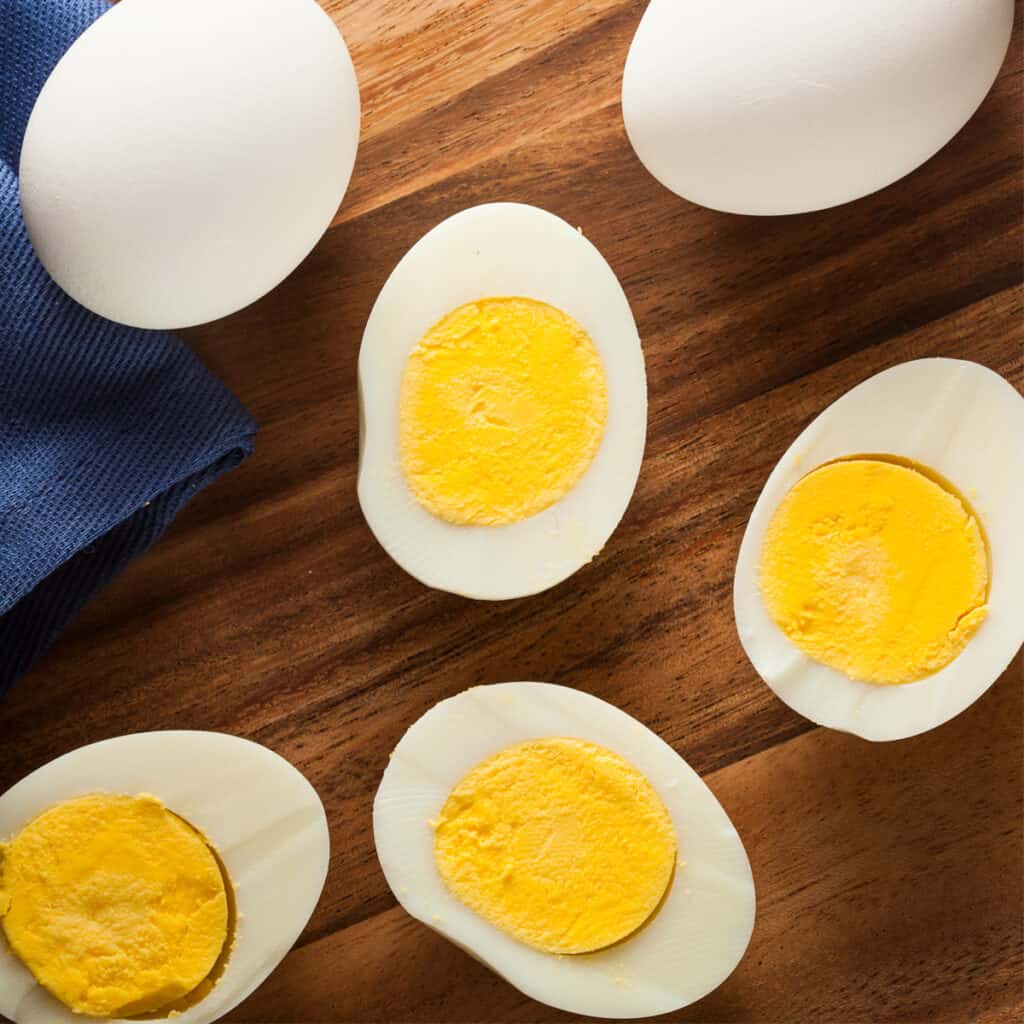 This easy Avocado Toast recipe is a delicious way to start the day. It's healthy, delicious, super simple, and has unlimited flavor variation possibilities.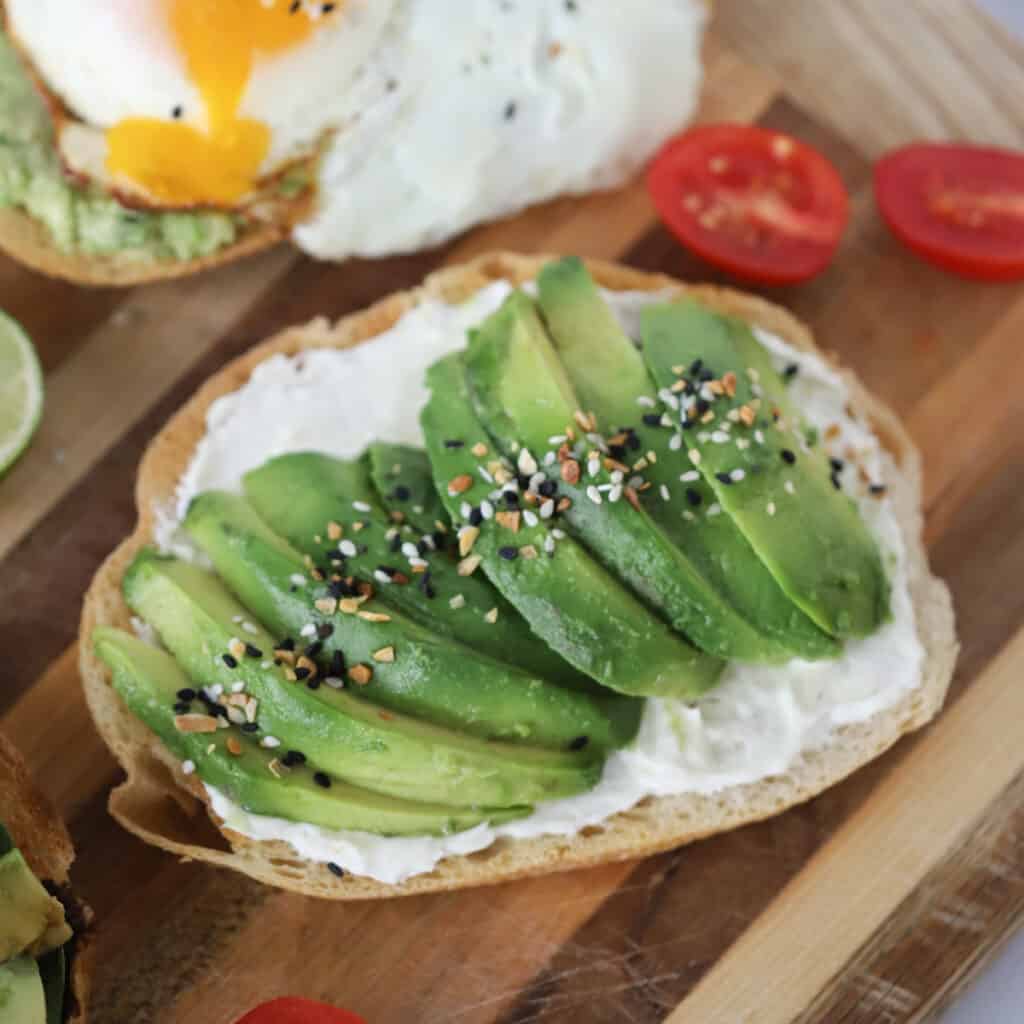 This Lemon Blueberry Dutch Baby recipe is the perfect weekend breakfast treat. The crepe-like pancakes puff in the oven staying fluffy on the inside with a delicious golden brown crust.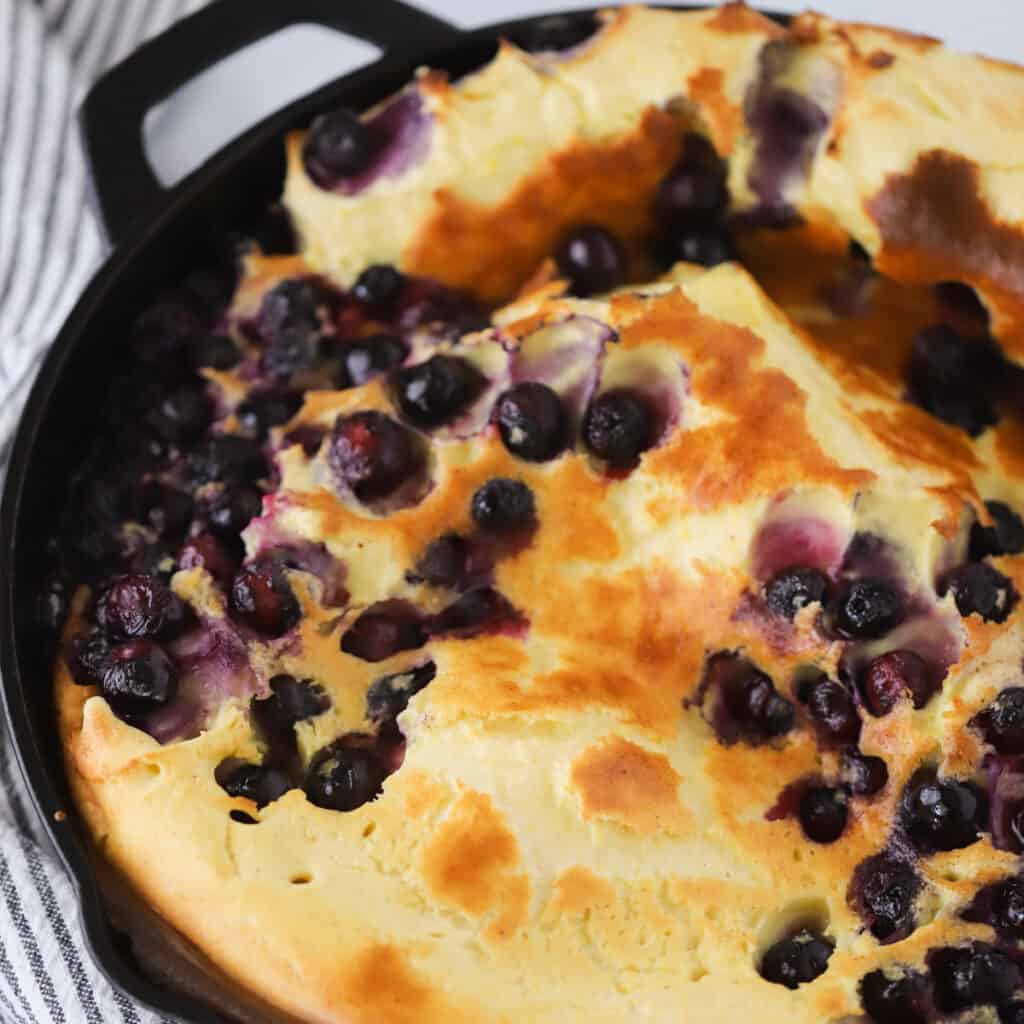 Leave a comment below and let me know what you decided to serve for your brunch menu. Was it a hit? Do you have any other questions? I'd be happy to try and help you any way I can.
I hope you enjoyed this collection of the most popular brunch recipes. I hope you enjoy these egg recipes, brunch casserole recipes, asparagus brunch recipes, potato brunch recipes, and bacon brunch recipes. There are so many great family recipes for breakfast or brunch. I hope your family enjoys them as much as we do.
Reader Interactions