With grocery prices at an all-time high, we've pulled together 70+ of our favorite Cheap Dinner Ideas that both your family and your wallet will love. This list of cheap meals for dinner covers everything from soups, pasta, pizza, chicken, and even breakfast for dinner.
Jump to:
Easy Cheap Dinner Ideas
This massive list of Cheap and Easy Dinner Ideas proves that keeping a strict budget doesn't mean sacrificing flavor. We've pulled together 70+ of our favorite cheap weeknight meals that include old family favorites like Crockpot Chicken Pot Pie, Sunday Pot Roast, Burgers, and Tuscan Soup alongside new recipes to try like Walking Tacos, and Homemade Calzones.
Even if you have cut down on eating out, you can still eat well without spending all day in the kitchen. Plus, there is always something you can make with leftover chicken, leftover ham, or leftover ground beef. Oftentimes, the quickest and easiest recipes are also the cheapest!
To keep things as easy and cheap as possible, make only enough for that meal unless you know your family will eat leftovers. There are a few meals that taste **possibly** even better the next day, but most meals taste best the day they are made.
Cheap Meals Using Rotisserie Chicken
These are perfect for making with rotisserie chicken or leftover chicken. Use a buttermilk ranch dressing as a dip or mix half ranch, and buffalo sauce for a delicious buffalo dip. Serve with some roasted potatoes or air fryer sweet potatoes to make it a meal.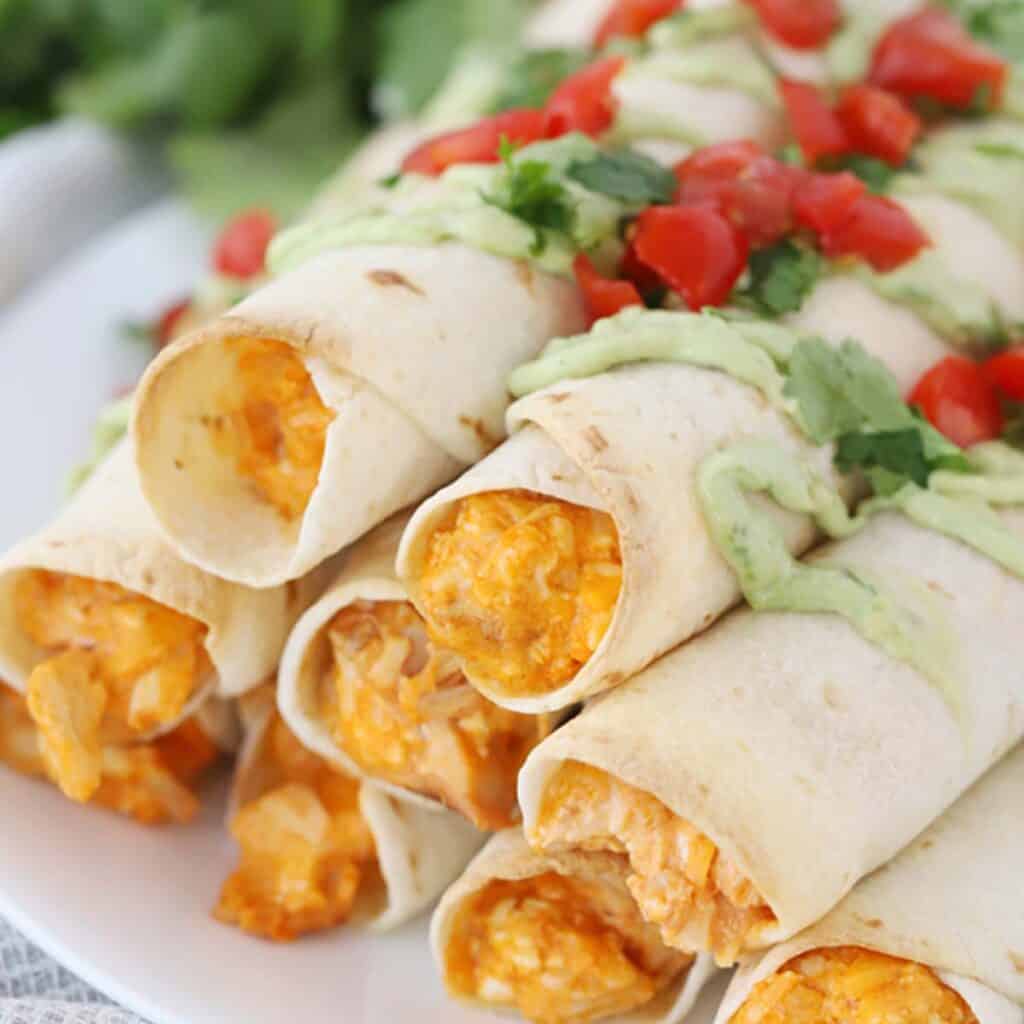 These enchiladas are great to make on busy weekdays. It's a quick cheap dinner ideas you can make double and freeze the other half for another for later. I like to use shredded chicken or rotisserie chicken. Serve with a simple side salad and some green beans to make it a full meal.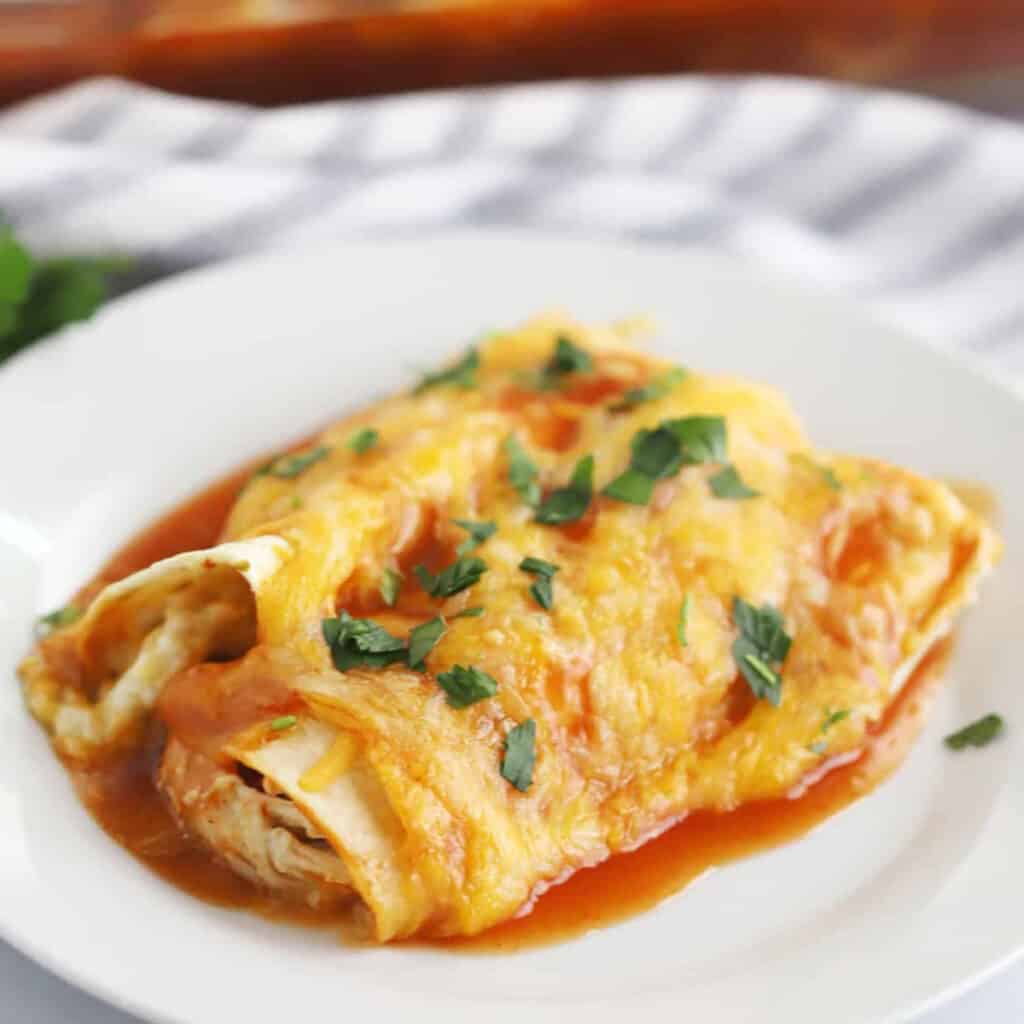 This is another great meal to make with rotisserie chicken. I like to buy a couple and take the meat off the bone one time. Toss the chicken into freezer baggies and freeze them for another meal, another one of those cheap ideas for dinner.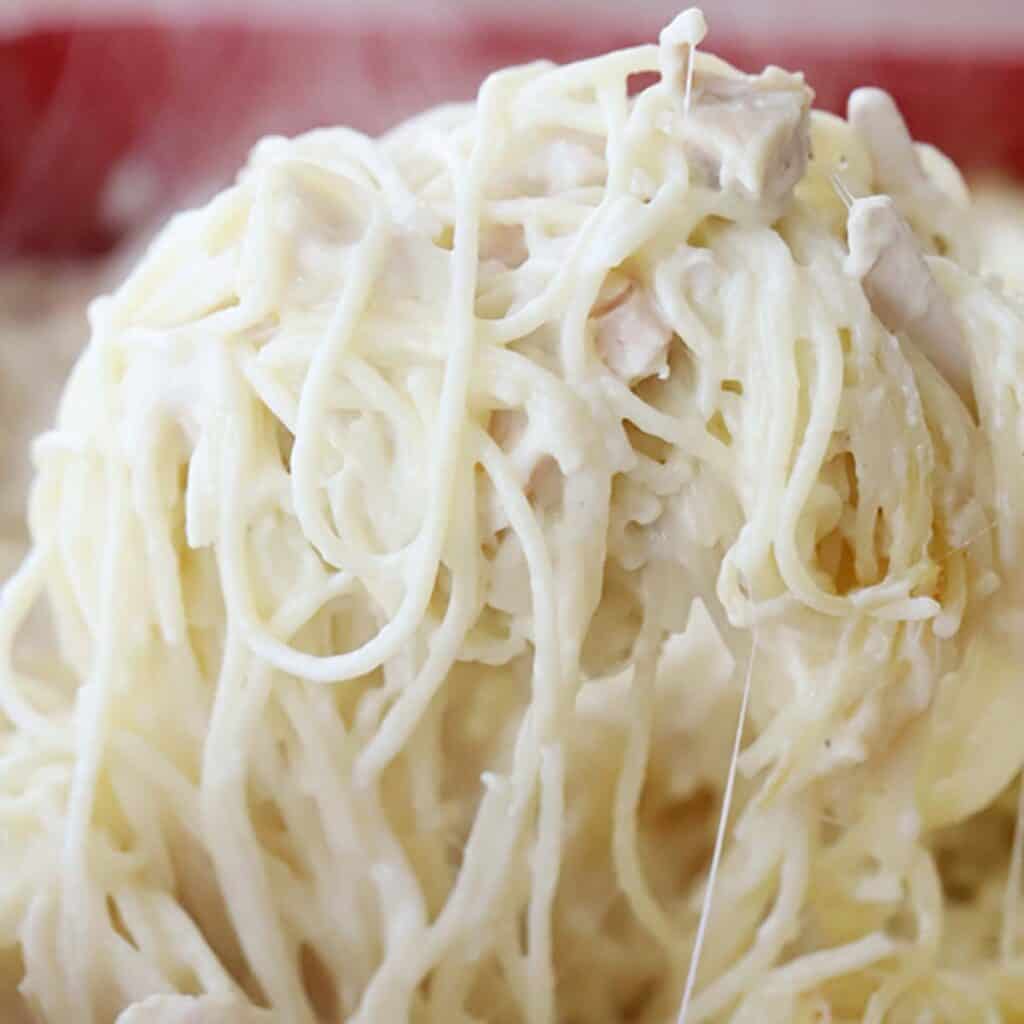 You're going to love this simple chicken marinade for tacos. It has just the right amount of spice and flavor. Add some fresh homemade salsa, corn salsa, or guacamole too. Also available is a beef taco recipe if you have ground beef on hand.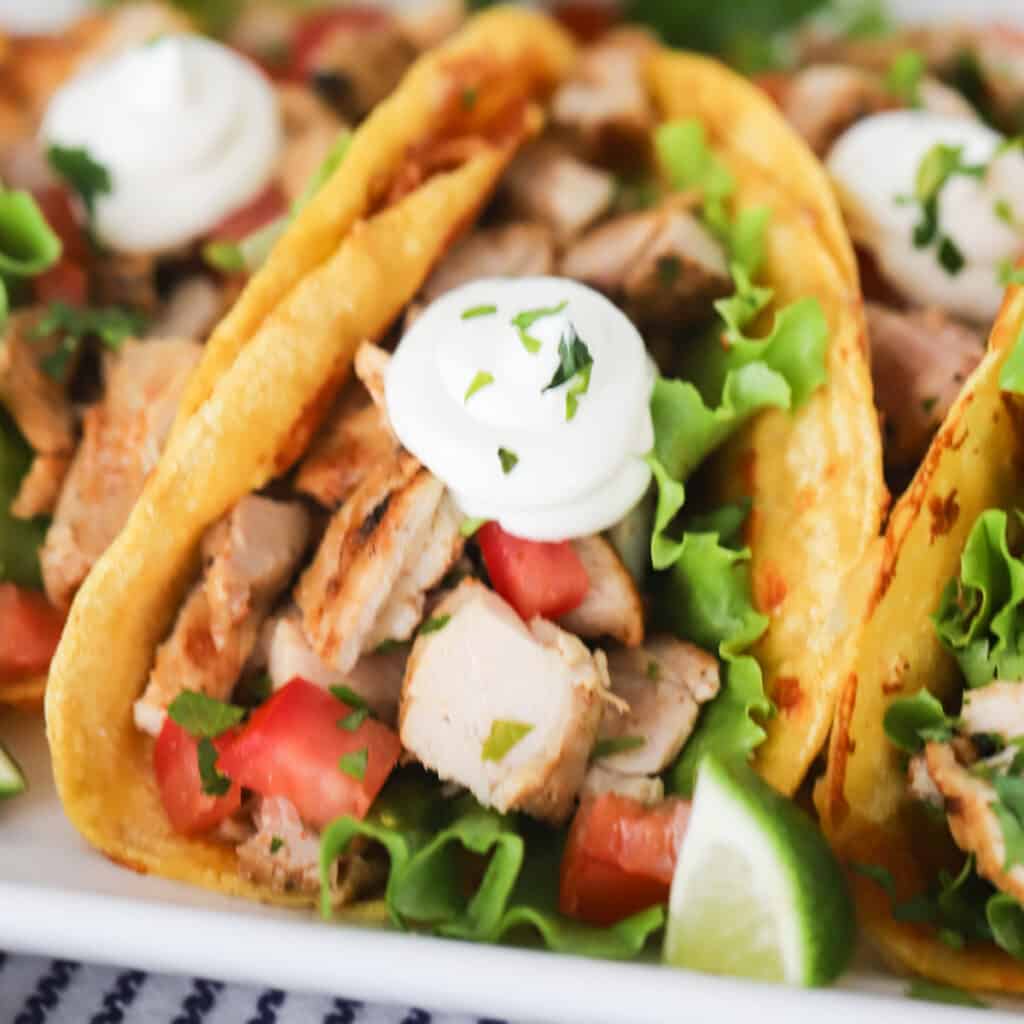 These Taquitos are another great leftover chicken recipe. These are oven baked and ready in about 20 minutes. It's an inexpensive dinner idea.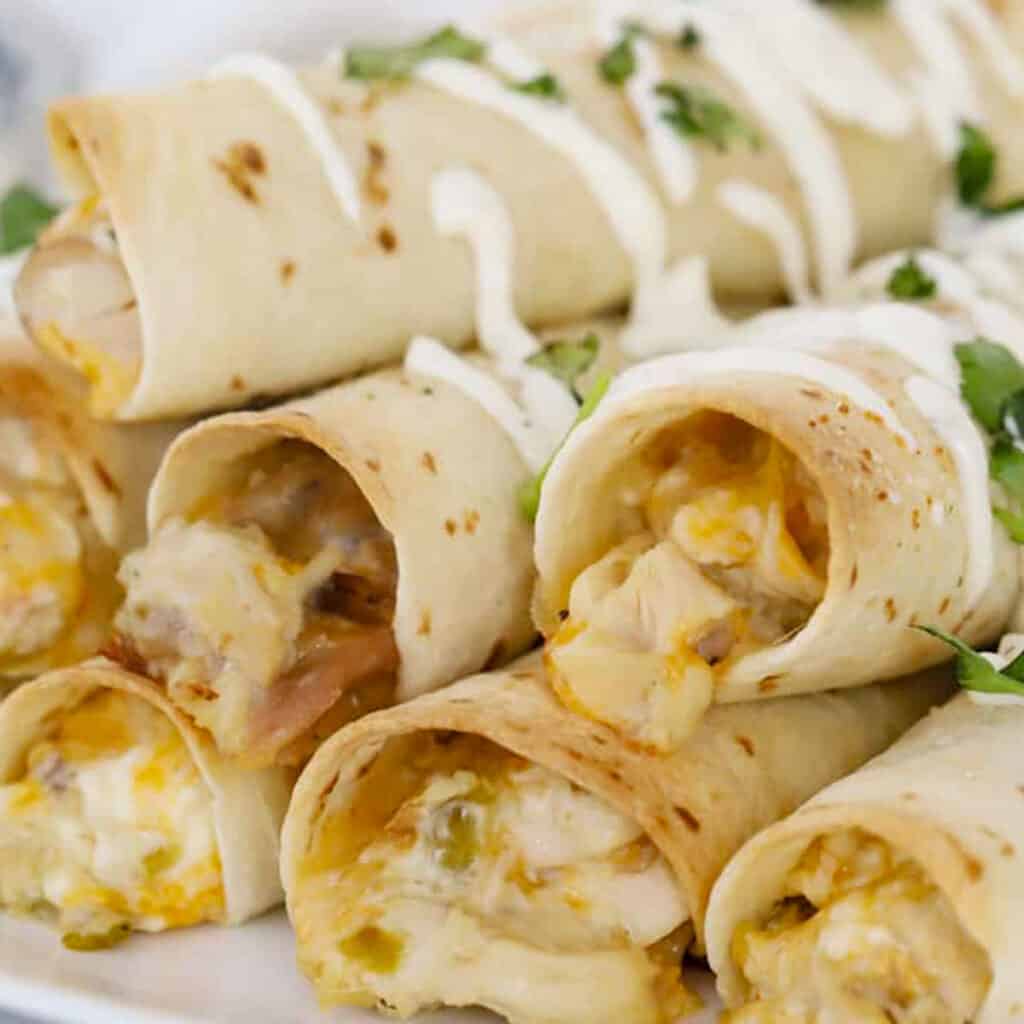 Green Chicken Enchiladas may seem extravagant but they are actually pretty simple. They're saucy, chewy, and cheesy. Again, I love to use rotisserie chicken for these. Make an extra batch and freeze half for another night. Serve with a simple salad or roasted broccoli.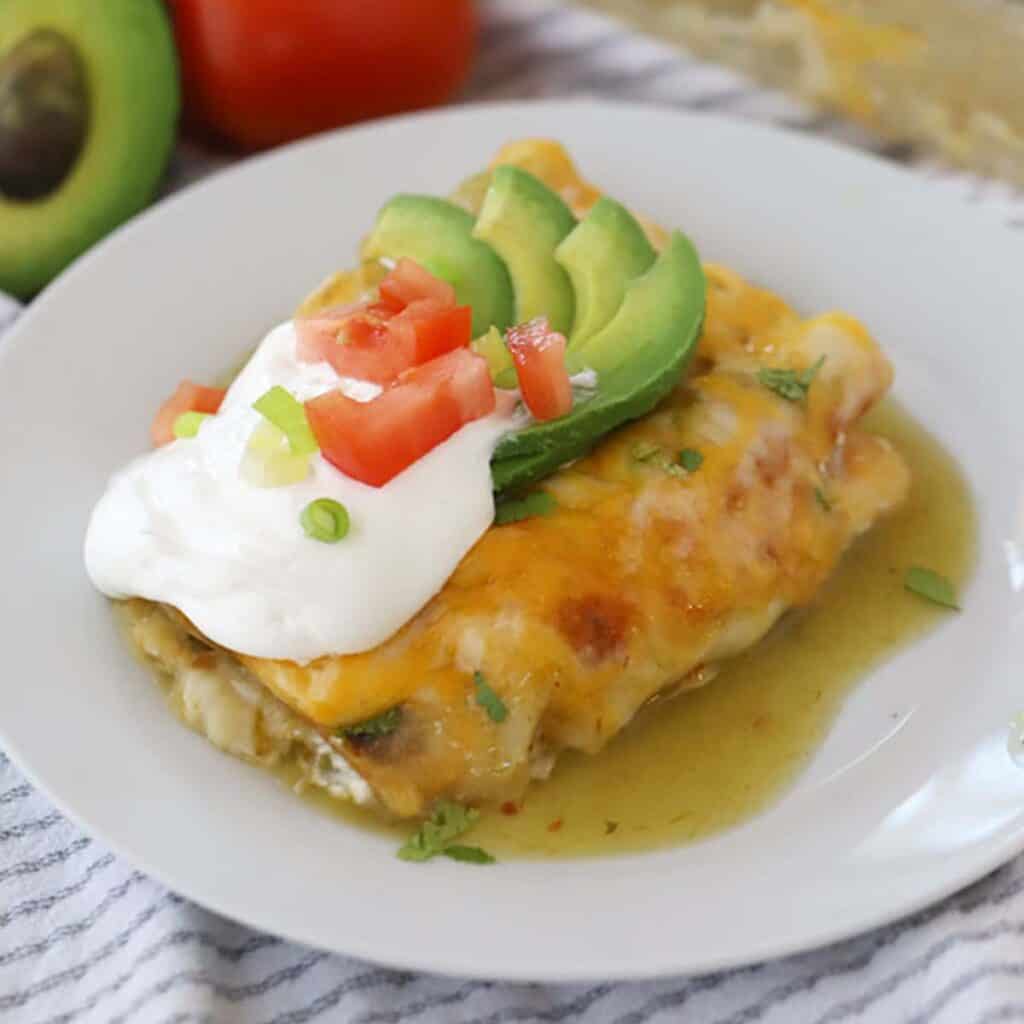 Use leftover chicken for these, or make a double batch of chicken you use for chicken thighs. Add some leftover sauteed veggies or leftover fajita veggies for a cheap recipe that is also simple and everyone's favorite!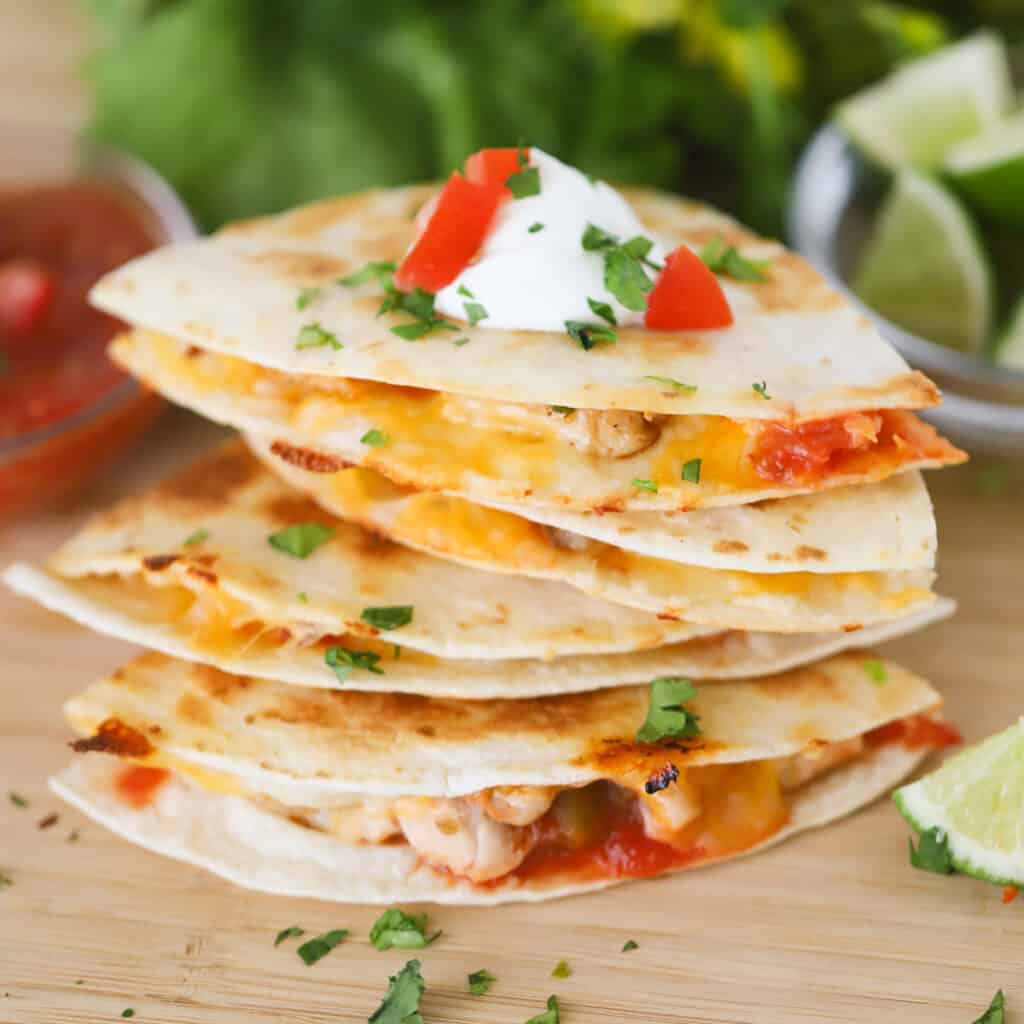 Here's our 3rd variation of taquitos. Yes, they really are that simple and easy to make. If you love some crunch and also love saucy chicken, you're going to love these.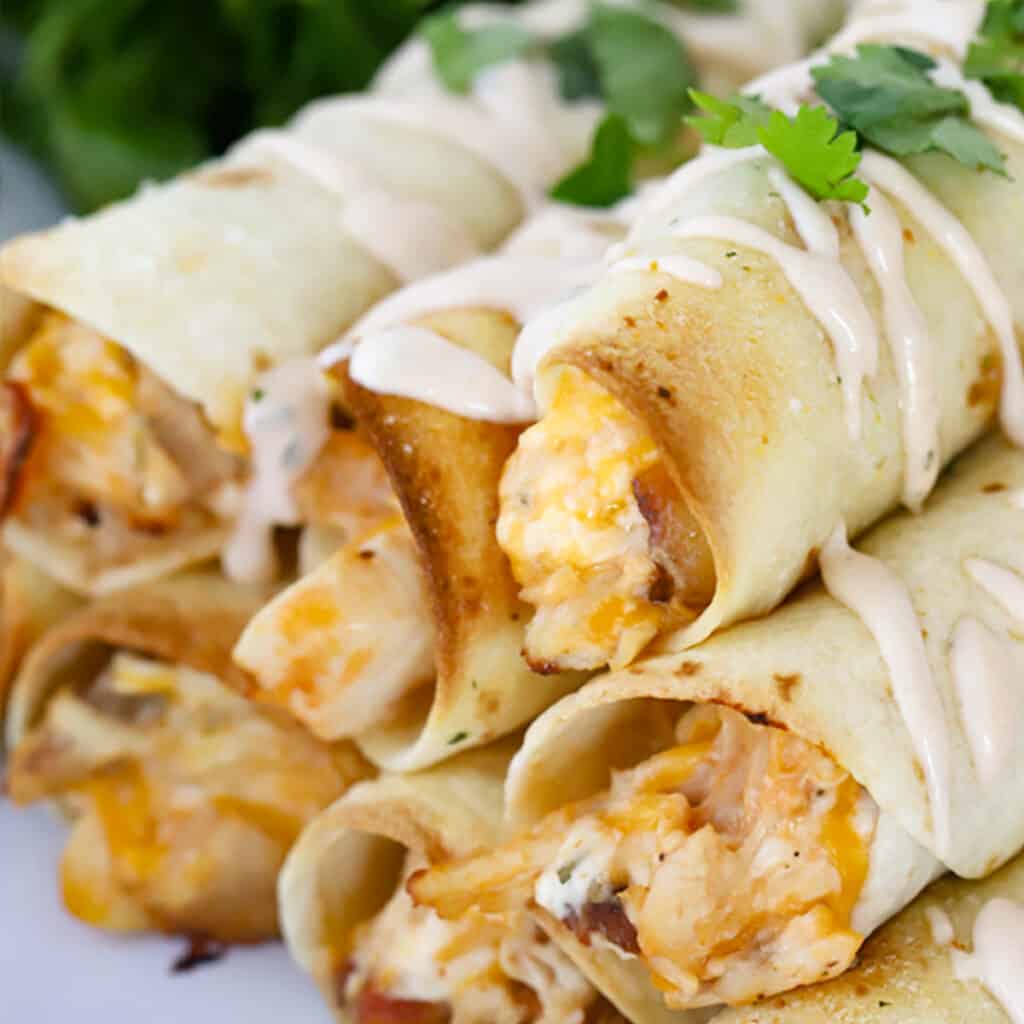 This pasta bake is what you would get if you married creamy pesto alfredo sauce with chicken pasta. It's a dinnertime flavor explosion. If you love pesto and alfredo, this recipe is for you!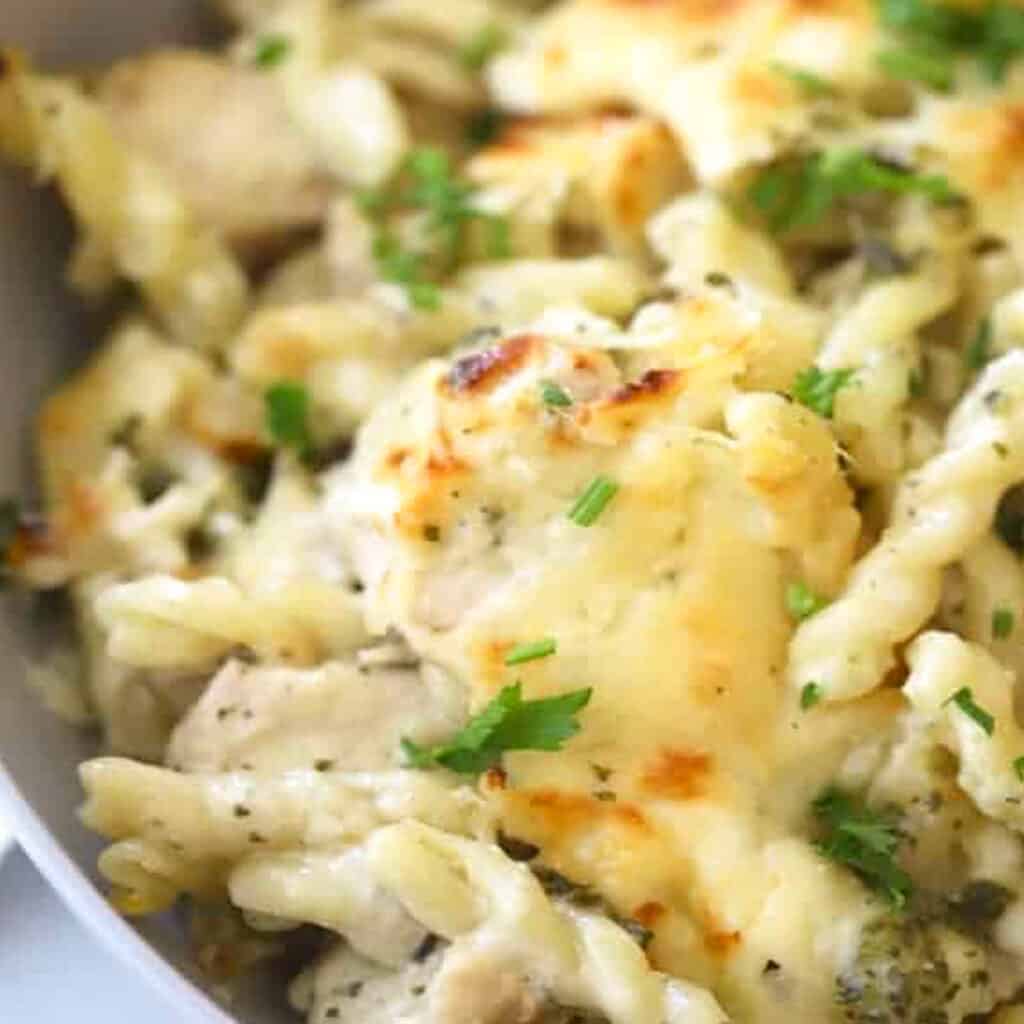 Chicken Salad Sandwiches are perfect for bridal showers, baby showers, other get-togethers, or a cheap and easy lunchtime any day of the week. They're also perfect for meal prep. These budget-friendly sandwiches are crunchy, tart, creamy, and perfect served on a croissant roll, dinner roll, on a crunch cracker, or wrapped in a lettuce leaf.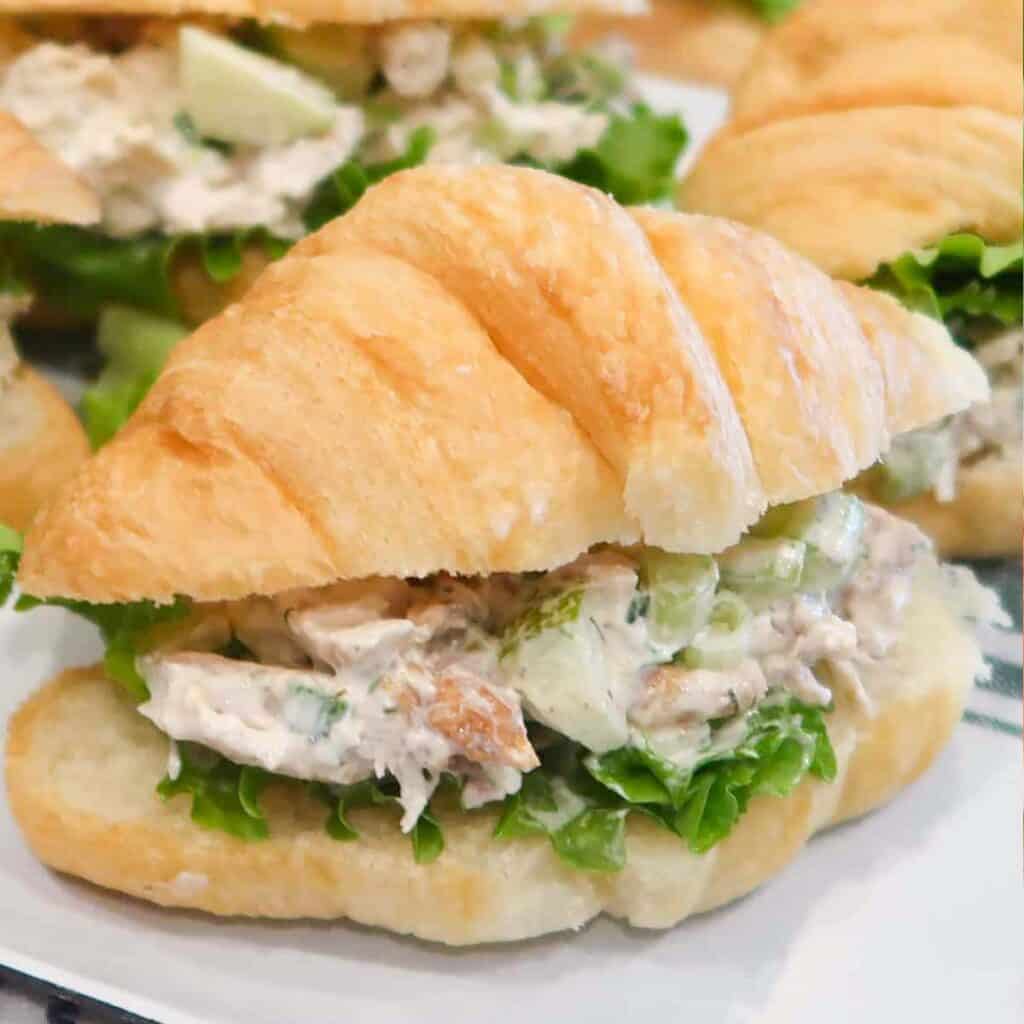 More Cheap Meal Ideas With Chicken
This is a dump and go slow cooker chicken breast recipe. We love to serve this with homemade biscuits, on Rice pilaf, or with a side salad. It's an easy dinner option for a busy weeknight.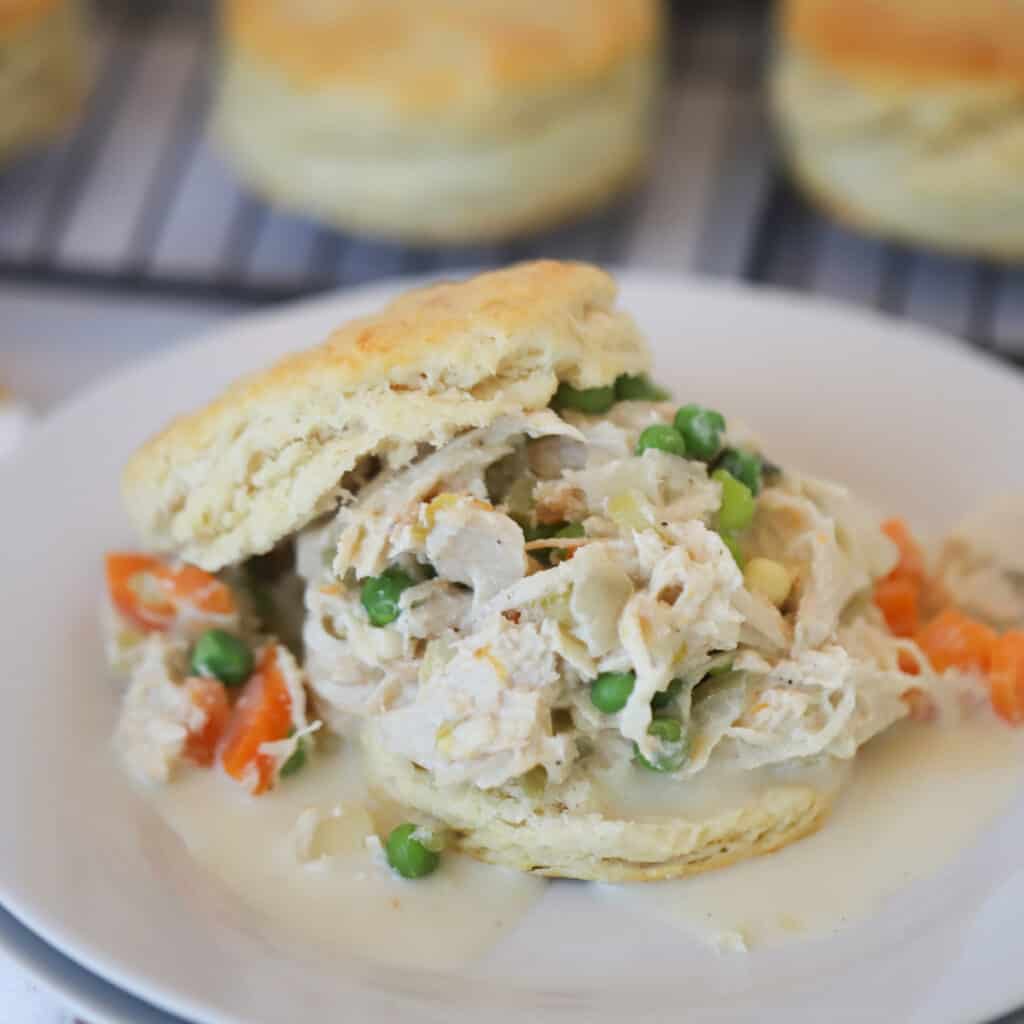 This Chicken and Veggies Bake is so easy to make, easy to customize, and it comes together quickly too. I love making this if I have veggies from the garden that need to be used or I'm cleaning out the fridge and I have little bits of a lot of veggies.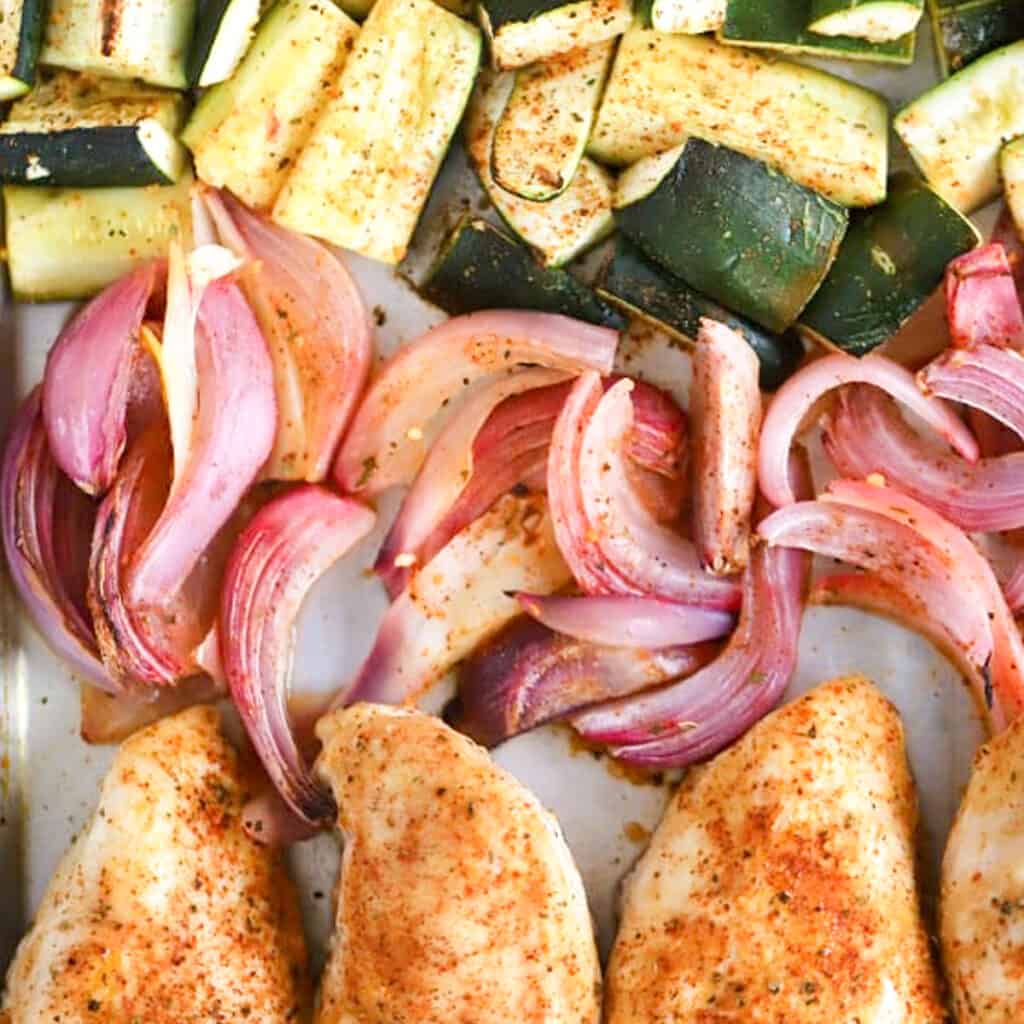 This Crockpot Salsa Chicken is a super easy dump-and-go recipe. The best part is how versatile it is. Serve it on rice, a baked potato, in a tortilla shell, or with a side of roasted potatoes or steamed broccoli. You can also use the leftovers for a quesadilla, taco, or burrito bowl.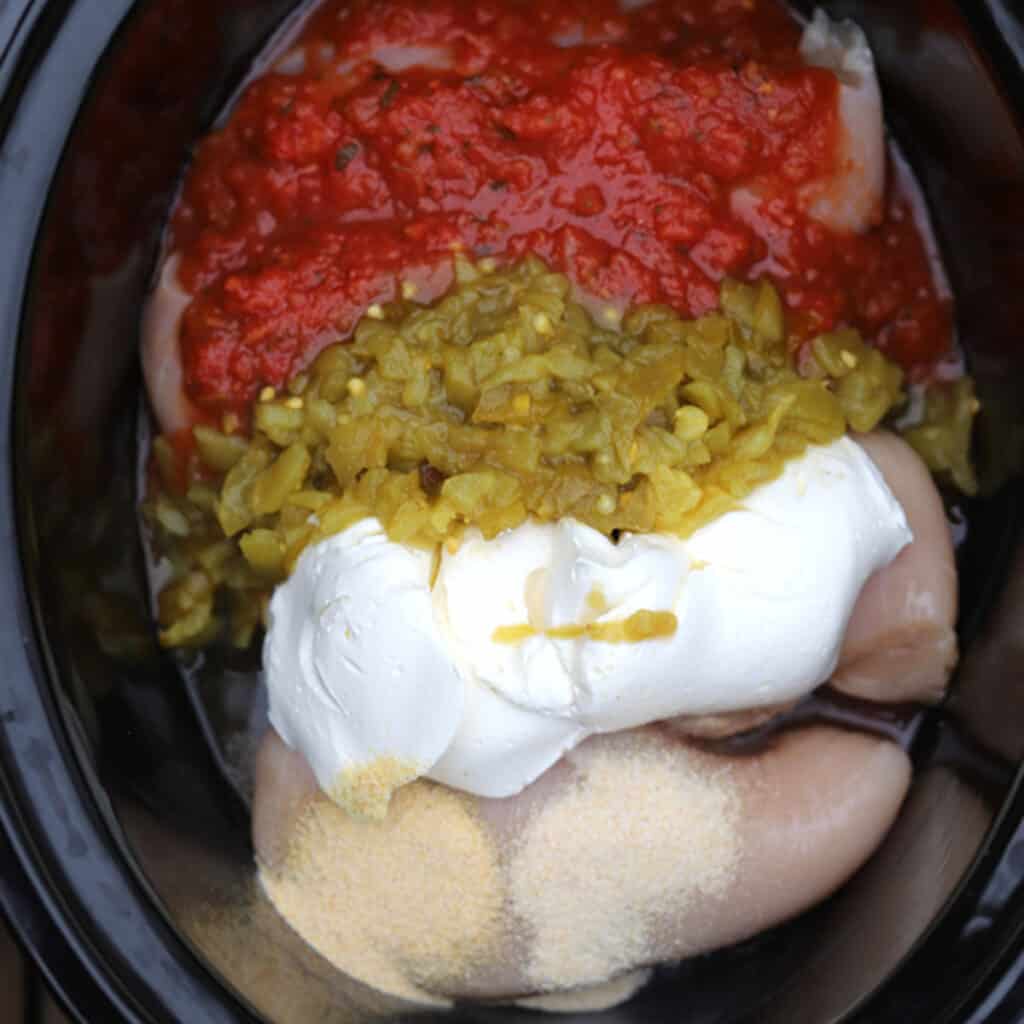 These use some air fried Chicken Tenders or oven baked chicken tenders, splash some franks red hot sauce on it, add a few blue cheese crumbles, tomtaoes, lettuce and a ranch drizzle for a super easy wrap recipe.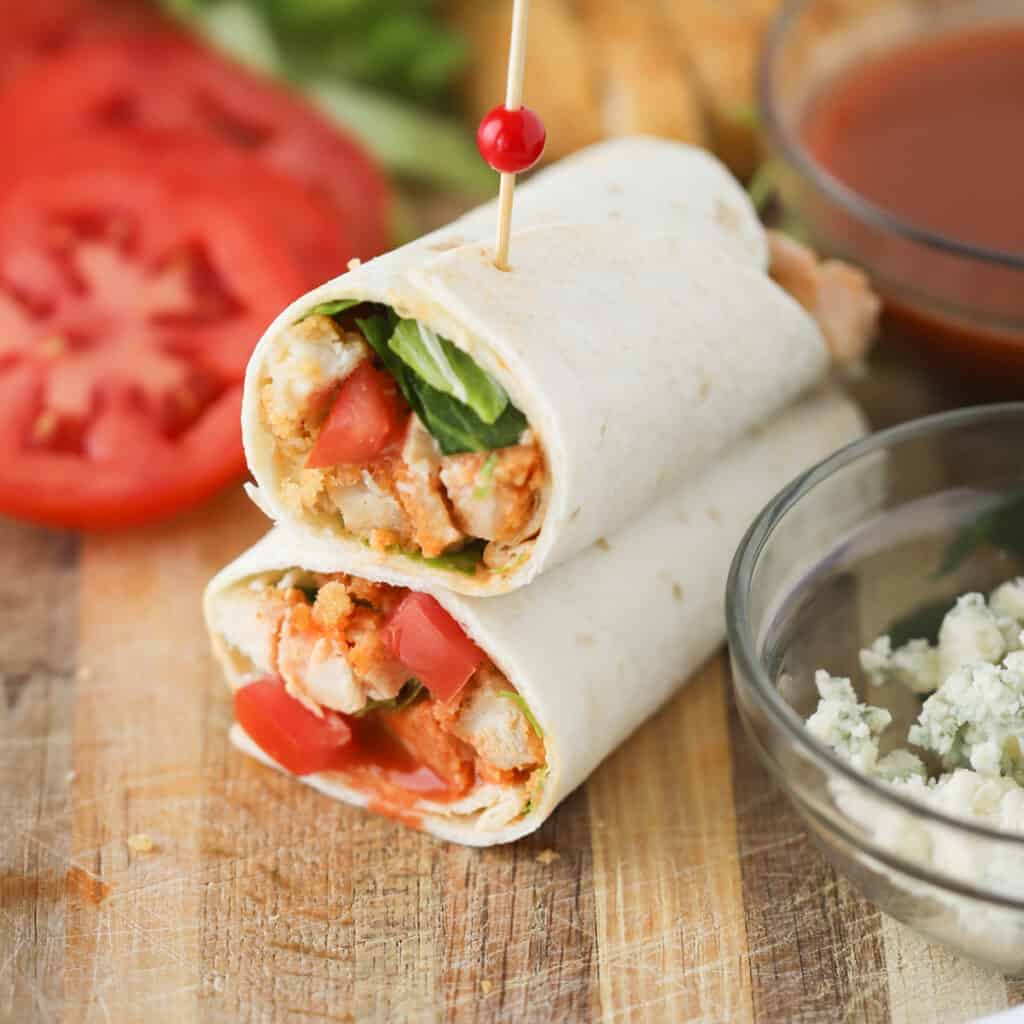 Again with the prepared chicken tenders or chicken patty, crisp that baby up and add our southwest ranch dressing, black beans, corn, shredded cheese, and lettuce for an easy dinner idea. And if you love wraps, be sure to also try our Chicken Bacon Wrap too.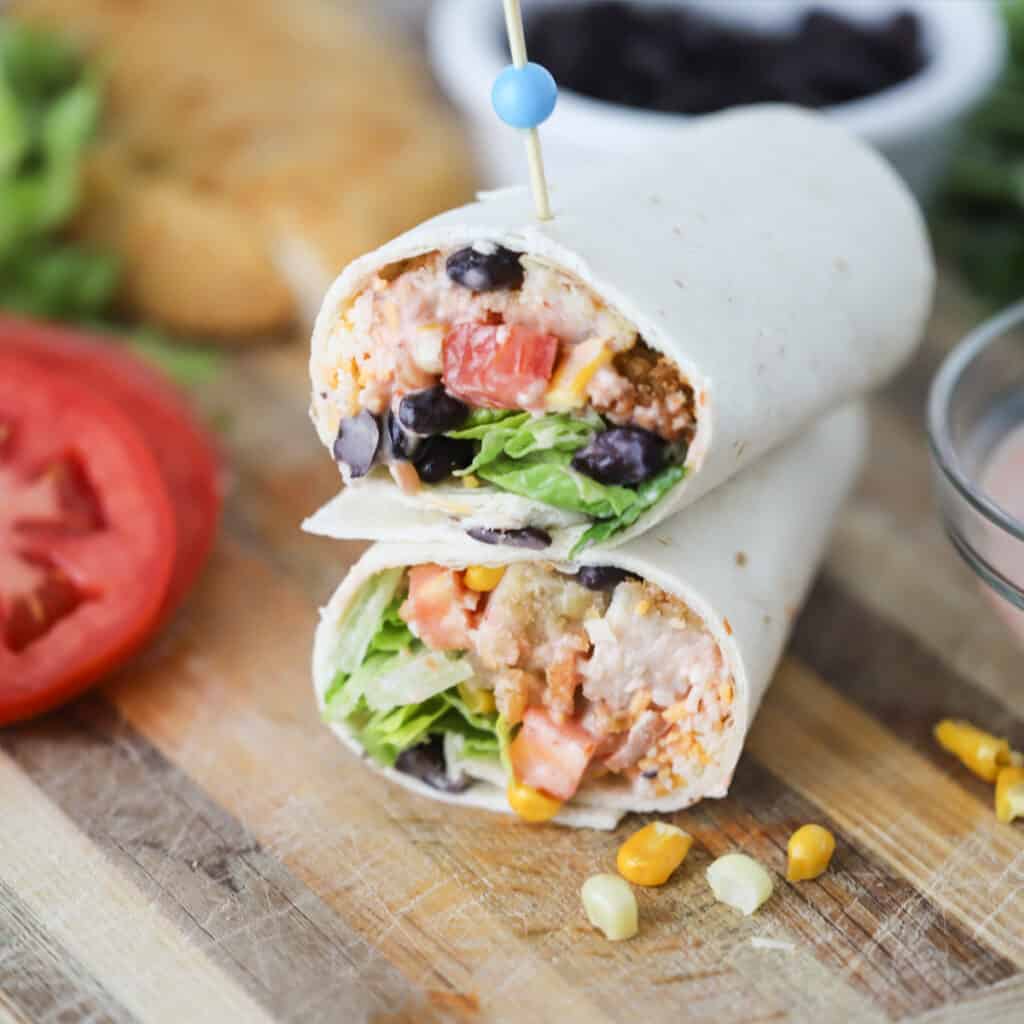 This easy Teriyaki Chicken Marinade is perfect to use as a freezer meal if you can get some chicken thighs on sale at the market. Just dump the ingredients in a freezer bag and save for later. Grilling is the best way to use this chicken marinade but baking will work too. We like to serve this with rice and a side of sliced fresh pineapple. The flavor combo is incredible.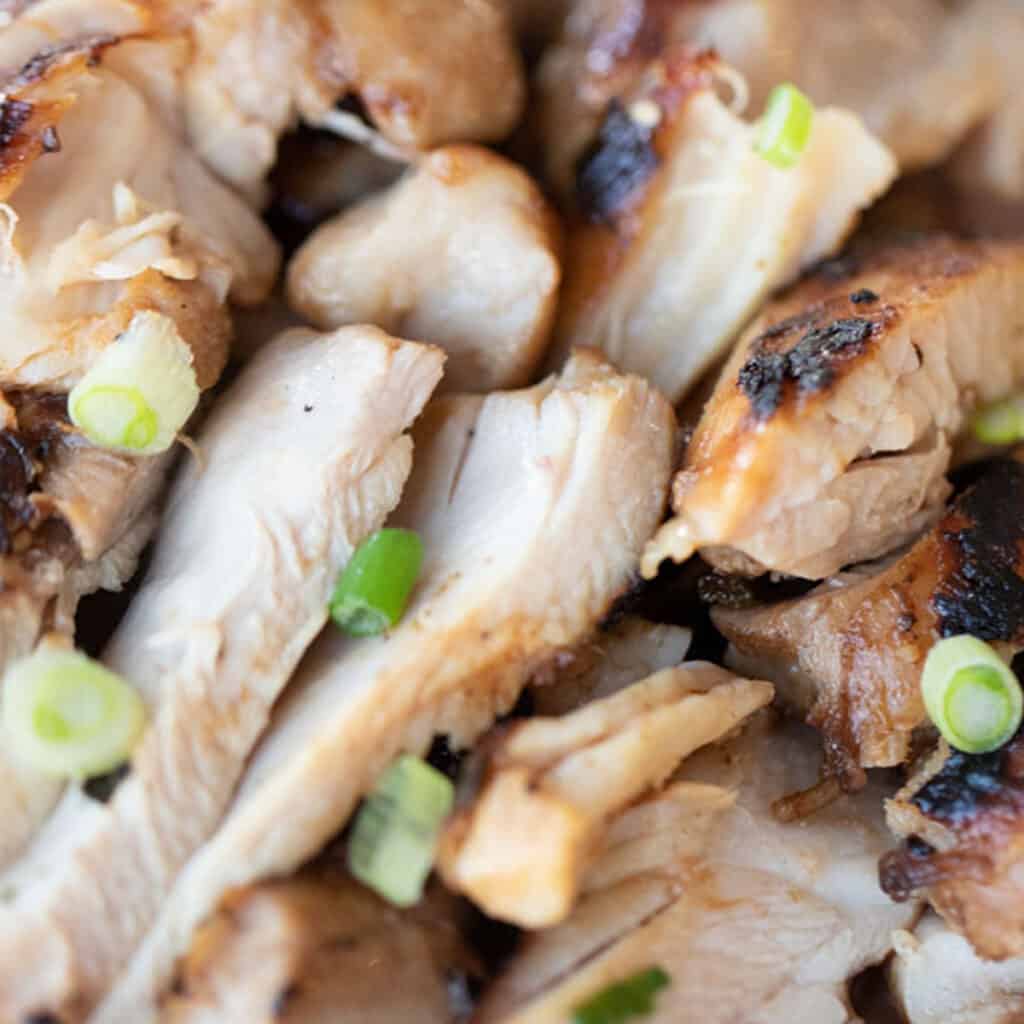 This oven-baked chicken drumstick recipe is super easy and everyone loves it. It can easily be used as an appetizer, or served with mashed red potatoes, smashed potatoes, or a side of creamy orzo.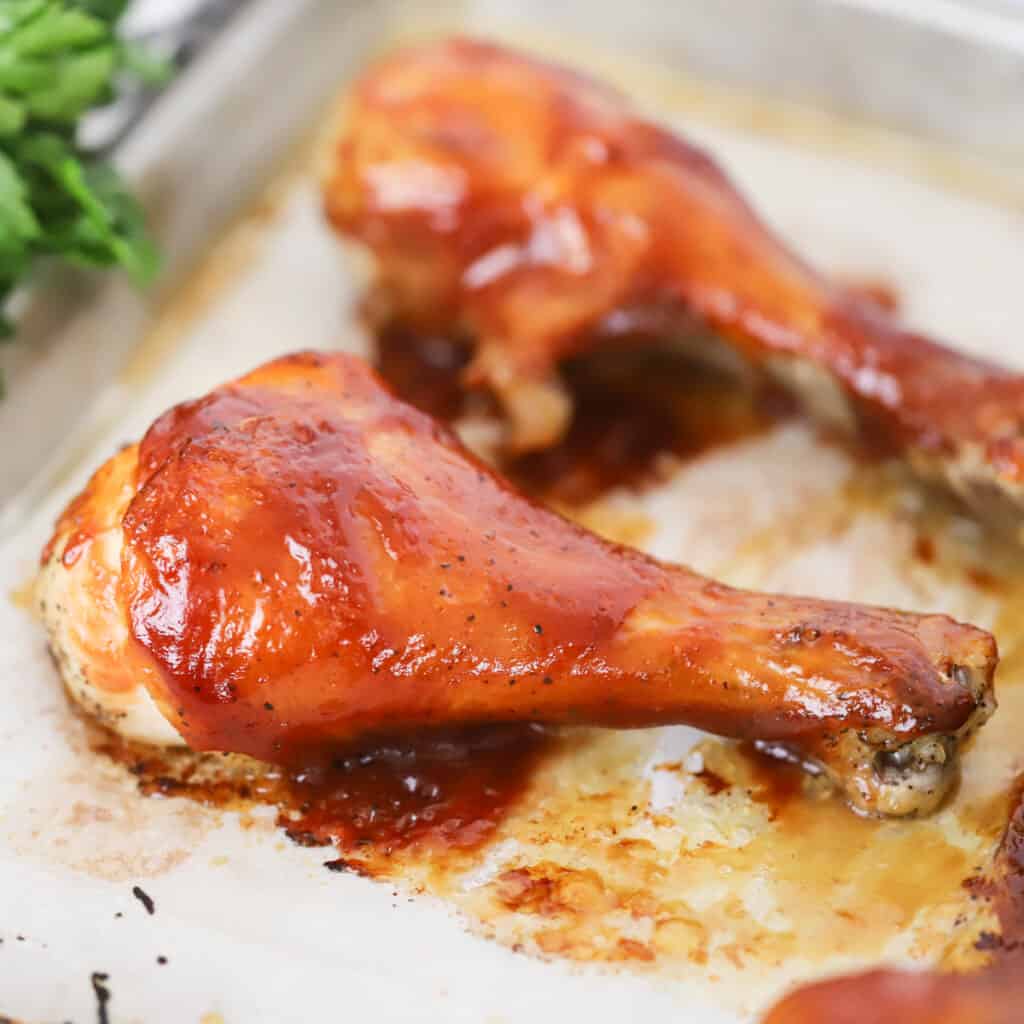 This Crockpot Cheese Chicken and Rice can be made with instant rice or leftover rice. It's cheesy, delicious, and a whole meal in one pot. The ingredients are inexpensive and it makes enough for leftovers the next day. You can make a drizzle of homemade ranch with a dollop of pesto or some southwest ranch to give it a little more sauce if you want. Serve it with some mini veggie cups to make it a full meal.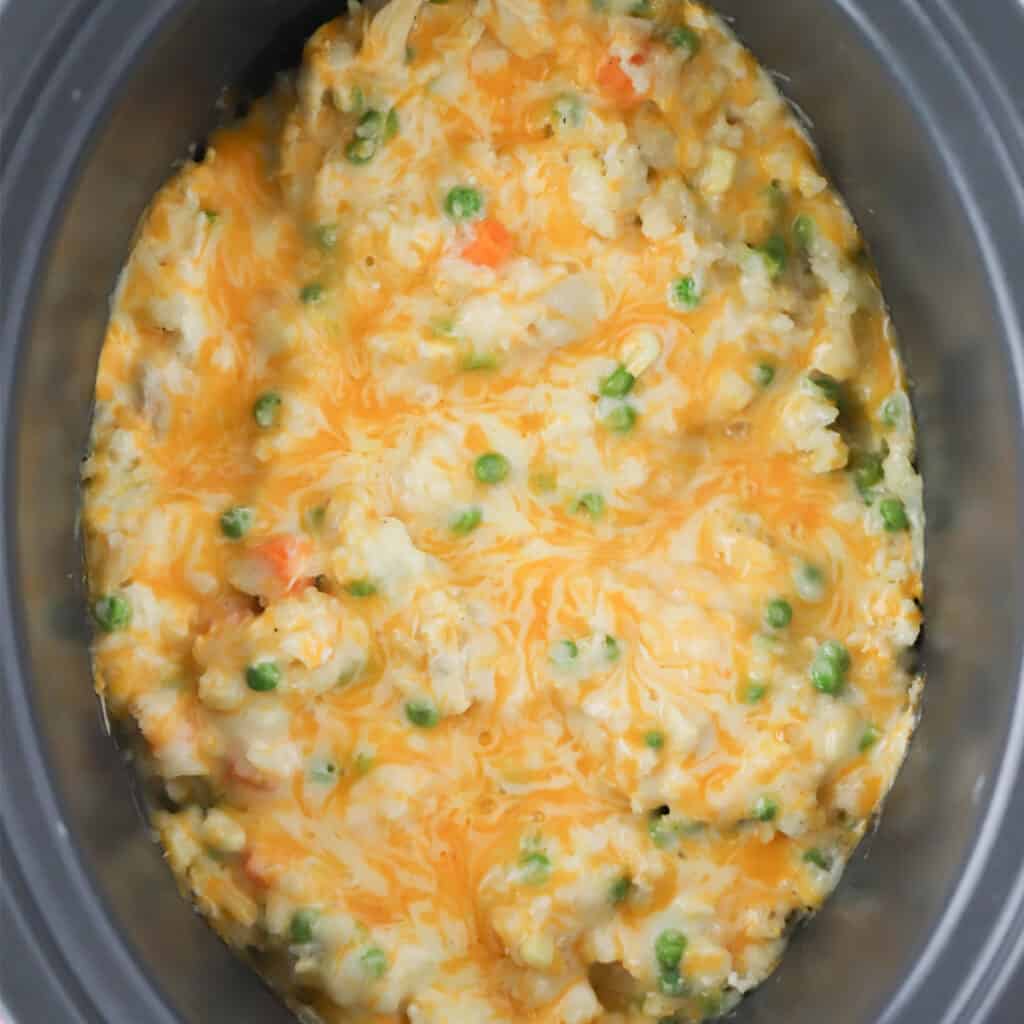 One of our favorite cozy dinner ideas is this Chicken Noodle Soup. It can be made with leftover chicken and packaged homestyle noodles. 3o minutes for a hearty chicken noodle soup? Yes, please!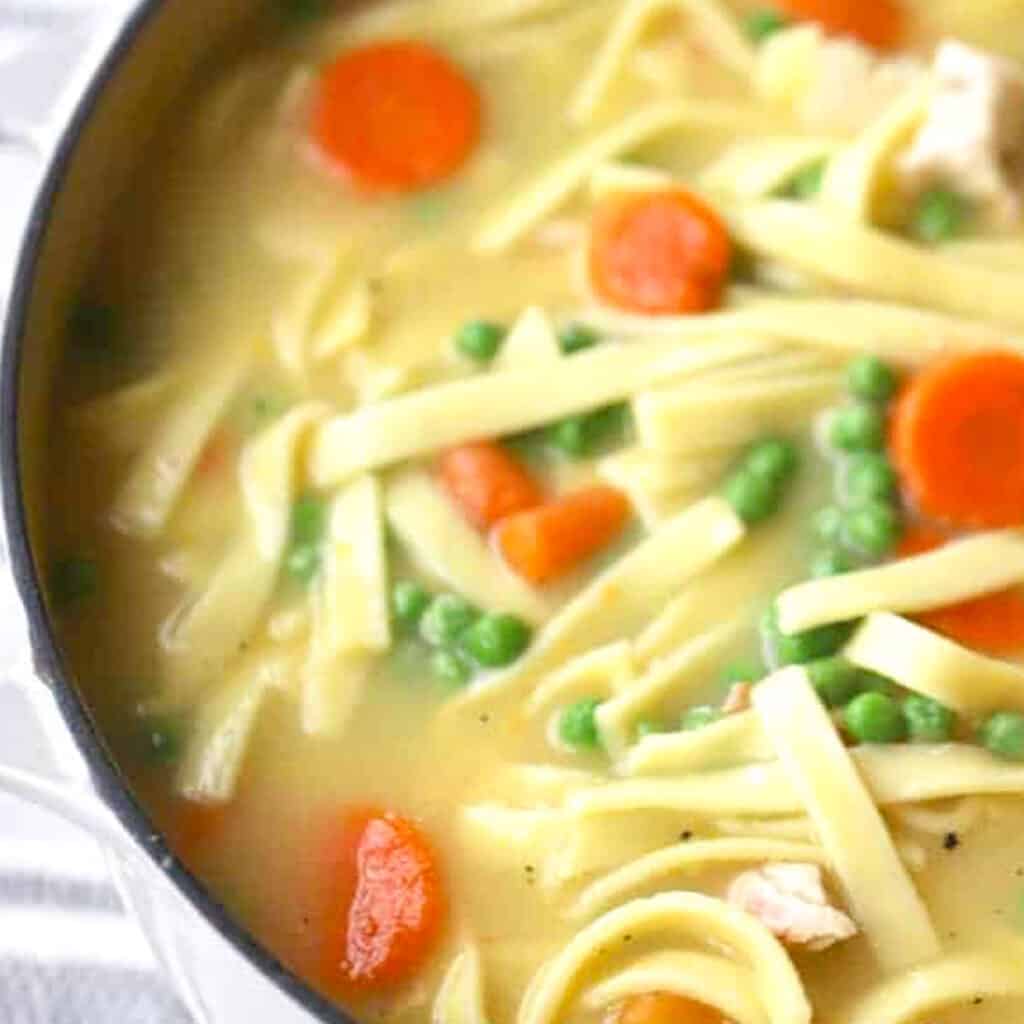 This quick and easy Buffalo Chicken Pasta is a family favorite that can be ready in about 30 minutes flat. The creamy, cheesy buffalo sauce coats every piece of juicy chicken and pasta for a home cooked meal that everyone loves.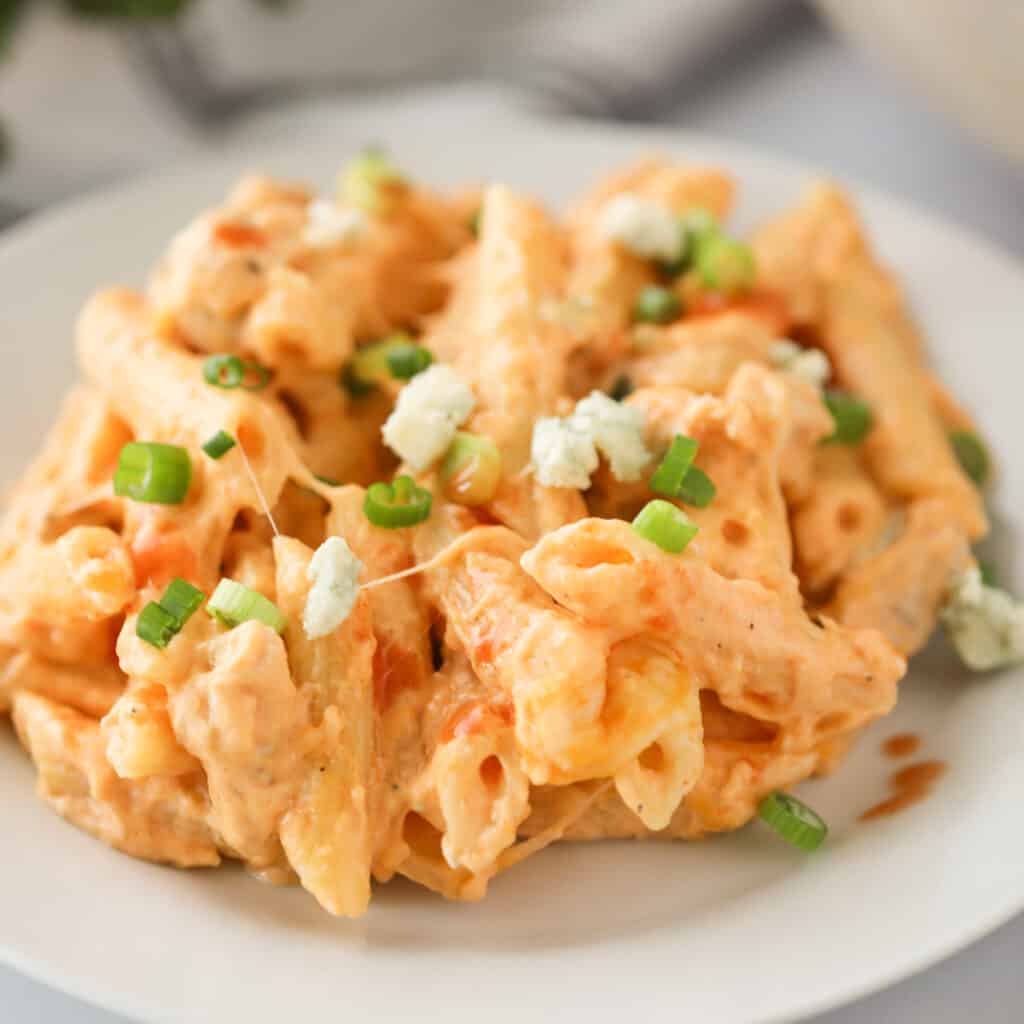 This Thai Basil Chicken Stir Fry is loaded with flavor. It's just as good as your favorite Thai restaurant takeout and is even quicker than getting takeout, not to mention less expensive. Serve it with some plain white rice, coconut rice, or broccoli.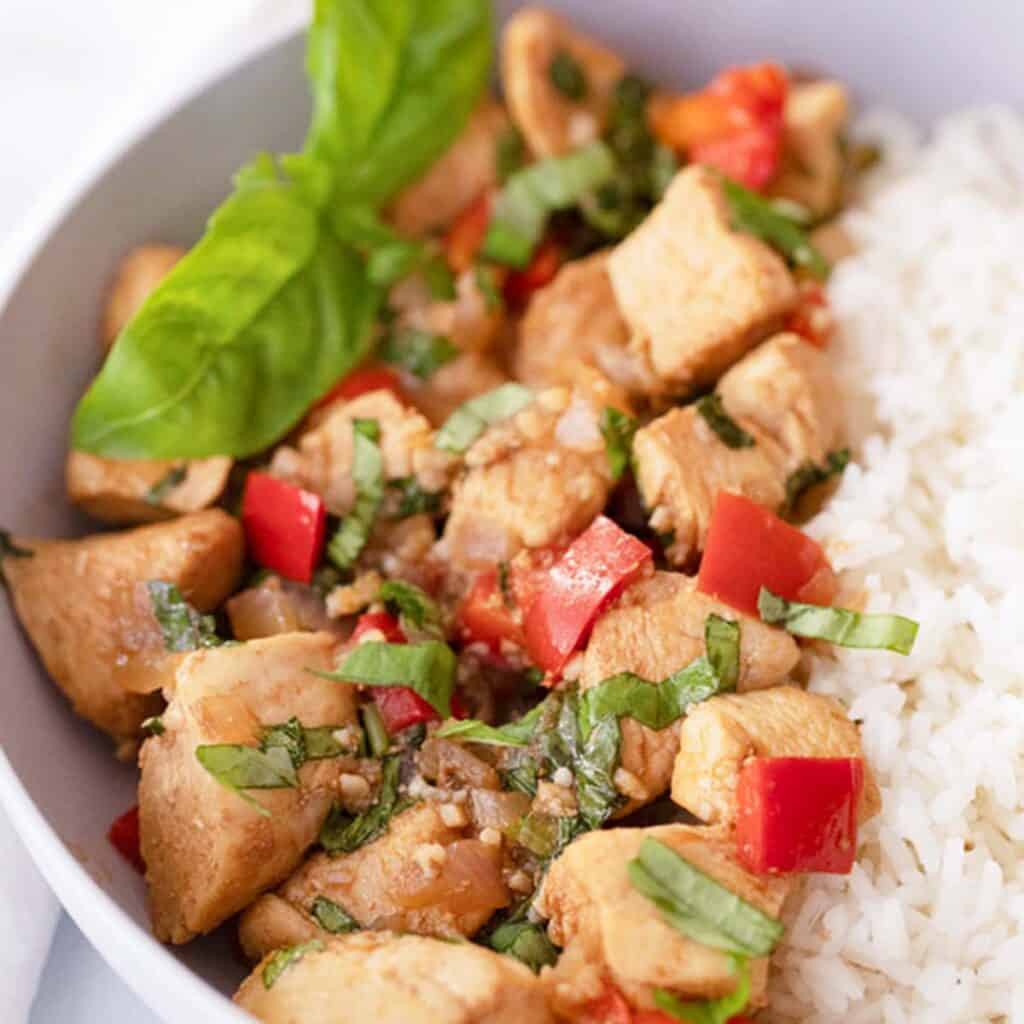 This Slow Cooker Chicken and Gravy is an easy dump and go recipe that is a favorite of a couple of my kids. They ask for it on a regular basis. It's perfect to pair with some white or brown rice, or even some zoodles. Add a side salad and you're good to go. It's an easy "go-to" family favorite dinner recipe.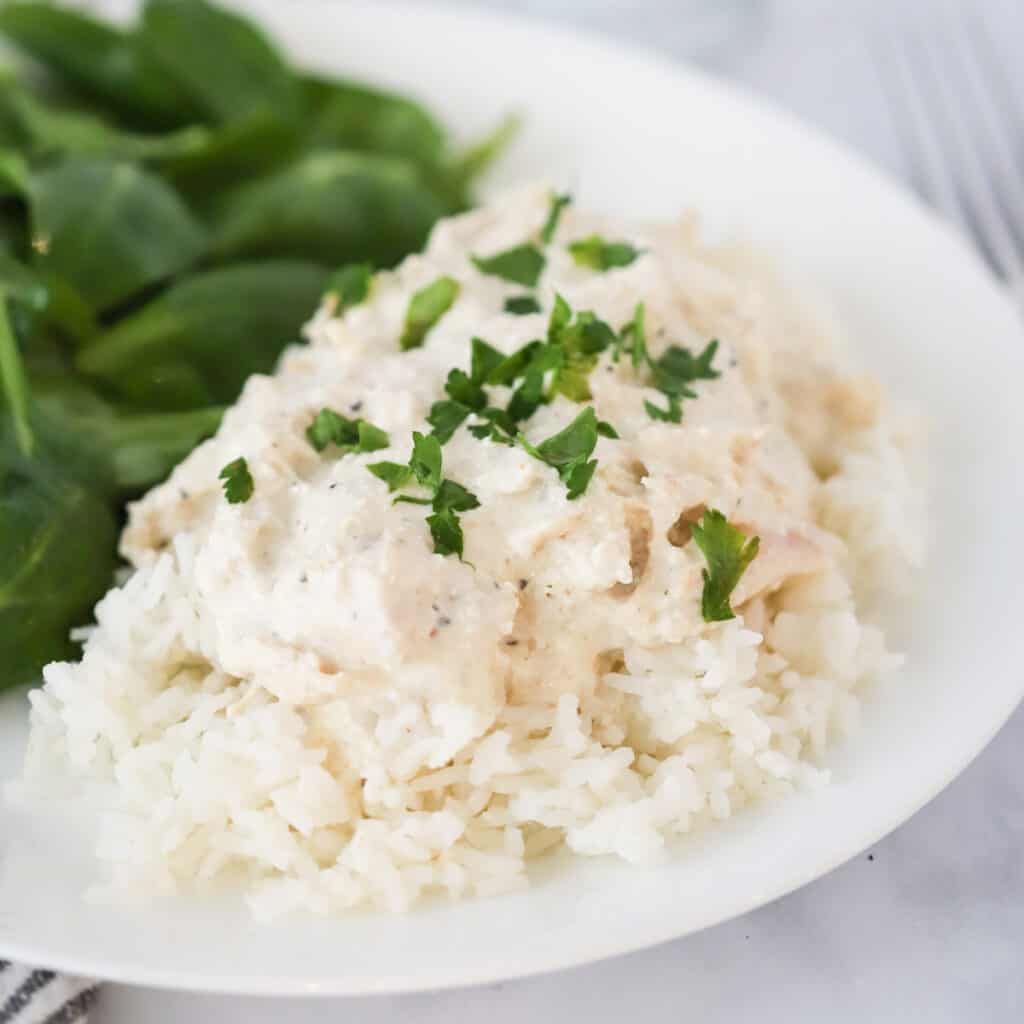 This Chicken Tikka Masala recipe is easy to make at home and tastes as flavorful and delicious as your favorite Indian restaurant. The creamy tomato sauce is full of earthy spices and juicy marinated chicken and tastes great served over basmati rice with a side of Naan bread.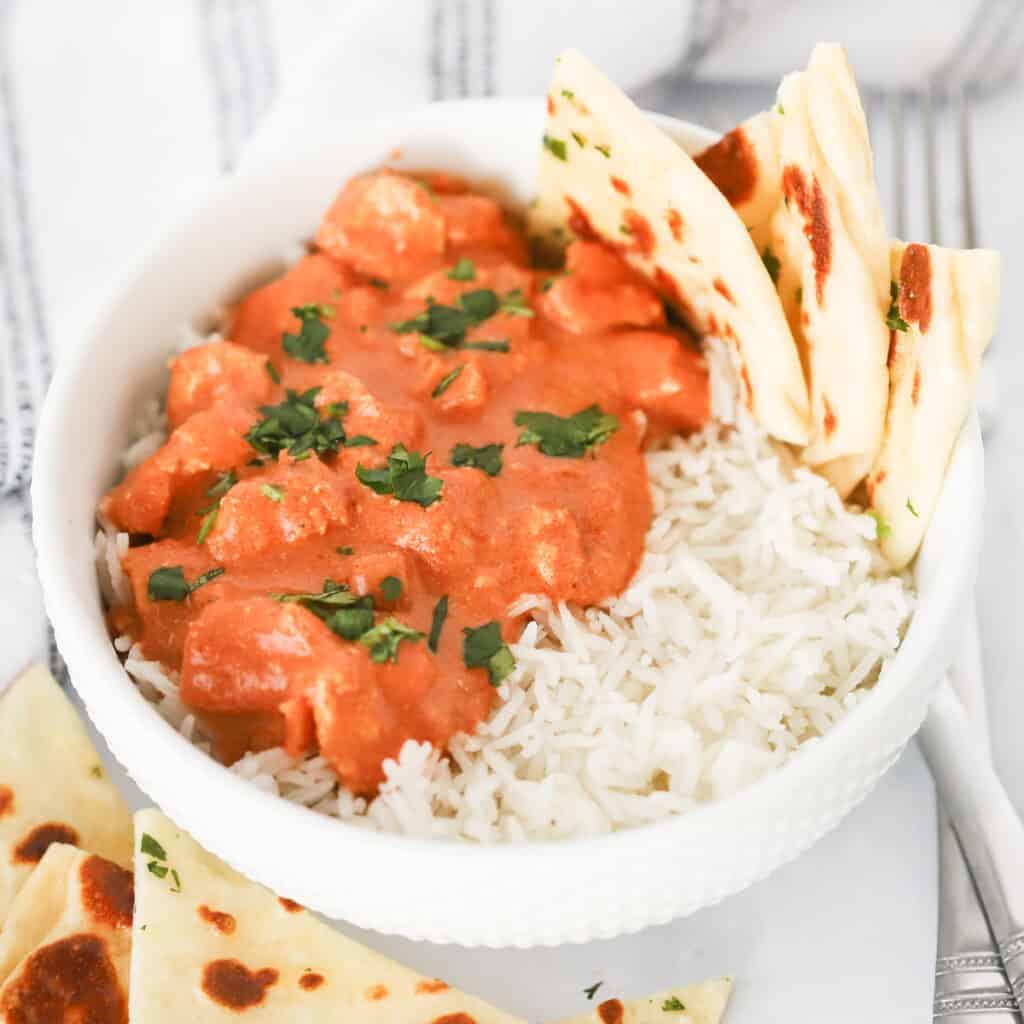 These Slow Cooker Tangy Chicken Sliders are an easy dinner solution and party food favorite. They've got tender, juicy pulled chicken topped with our spicy sesame slaw, all served on your favorite slider buns.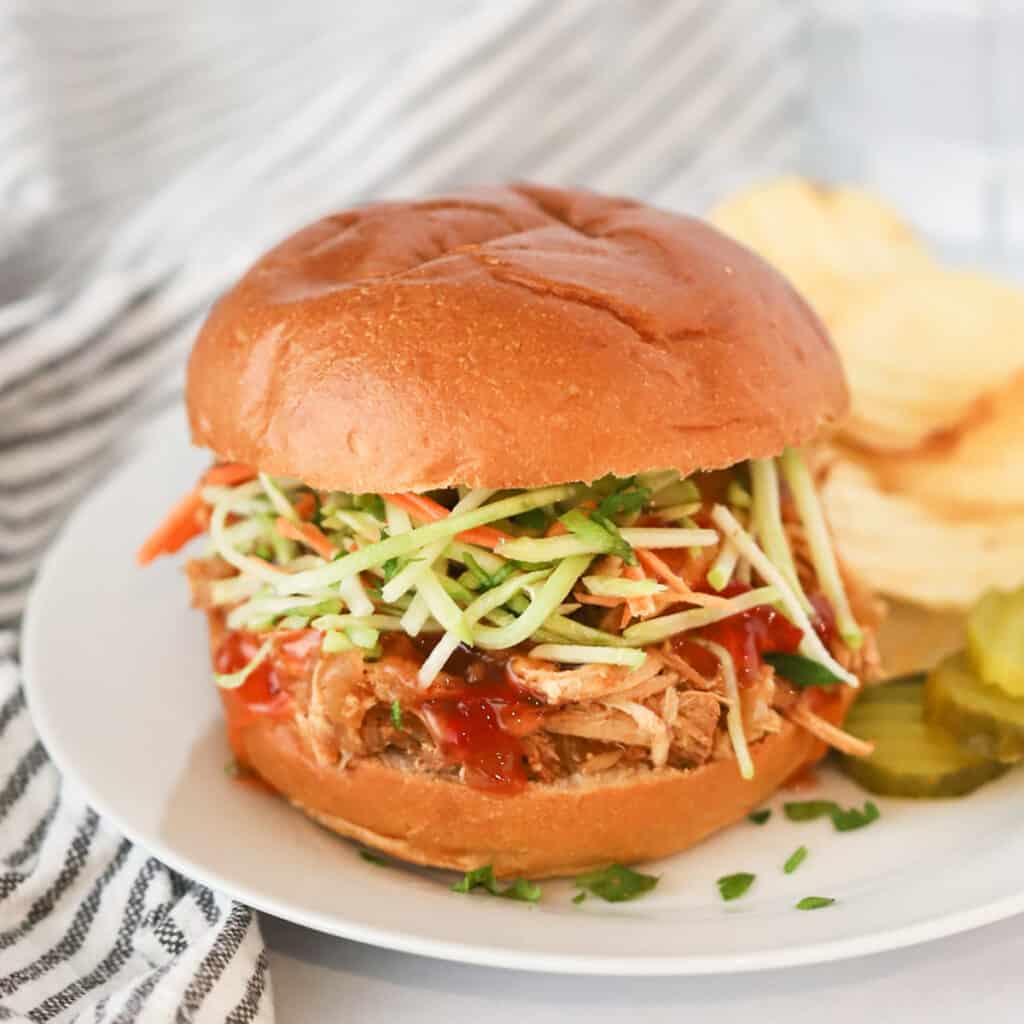 This hearty Southwest Salad with Crispy Chicken is a satisfying meal full of flavor and texture. It's topped with a creamy Southwest dressing that coats every last bite.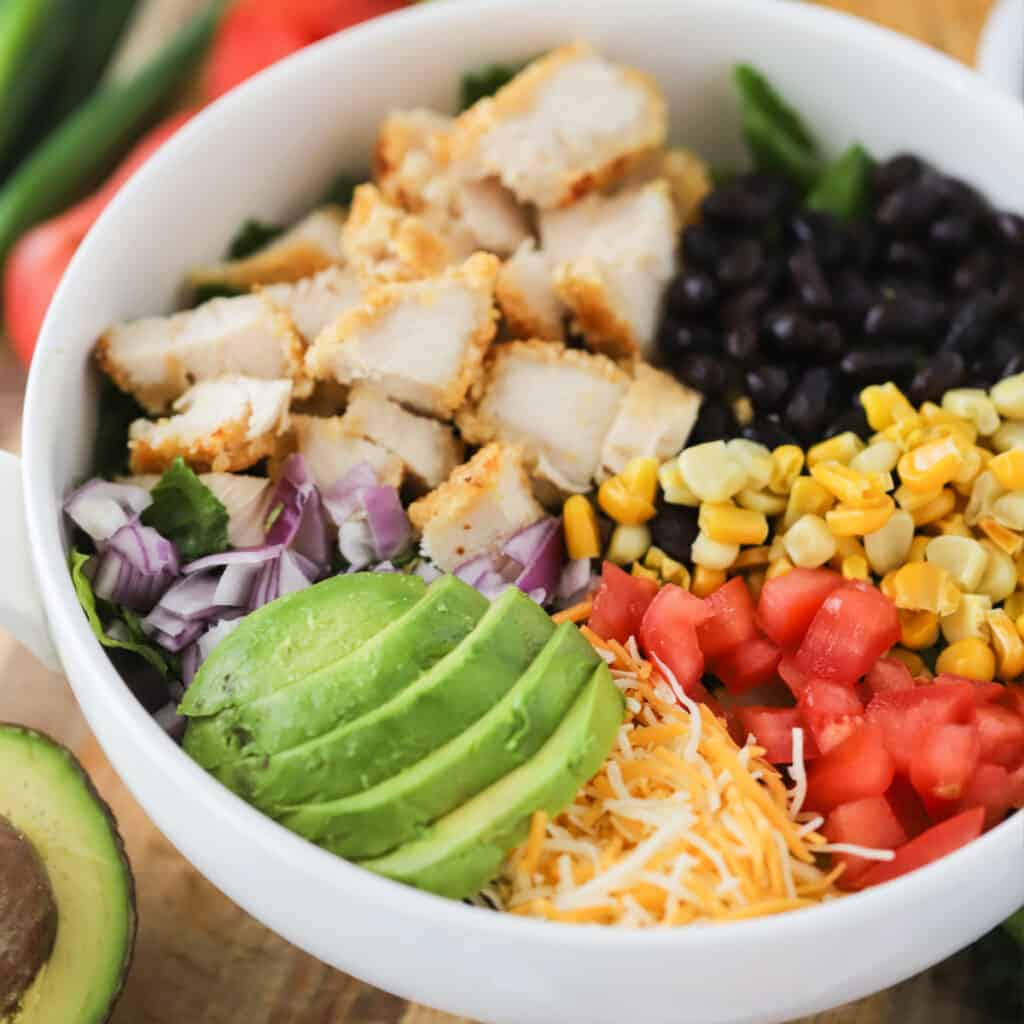 This Southwest Chicken Kabobs Marinade is the perfect addition to your grilling night! It's packed with flavor, has just a little spice, and a little sweetness too. It's amazing on steak or chicken. It's fancy enough for a dinner party and casual enough for a night in with the family.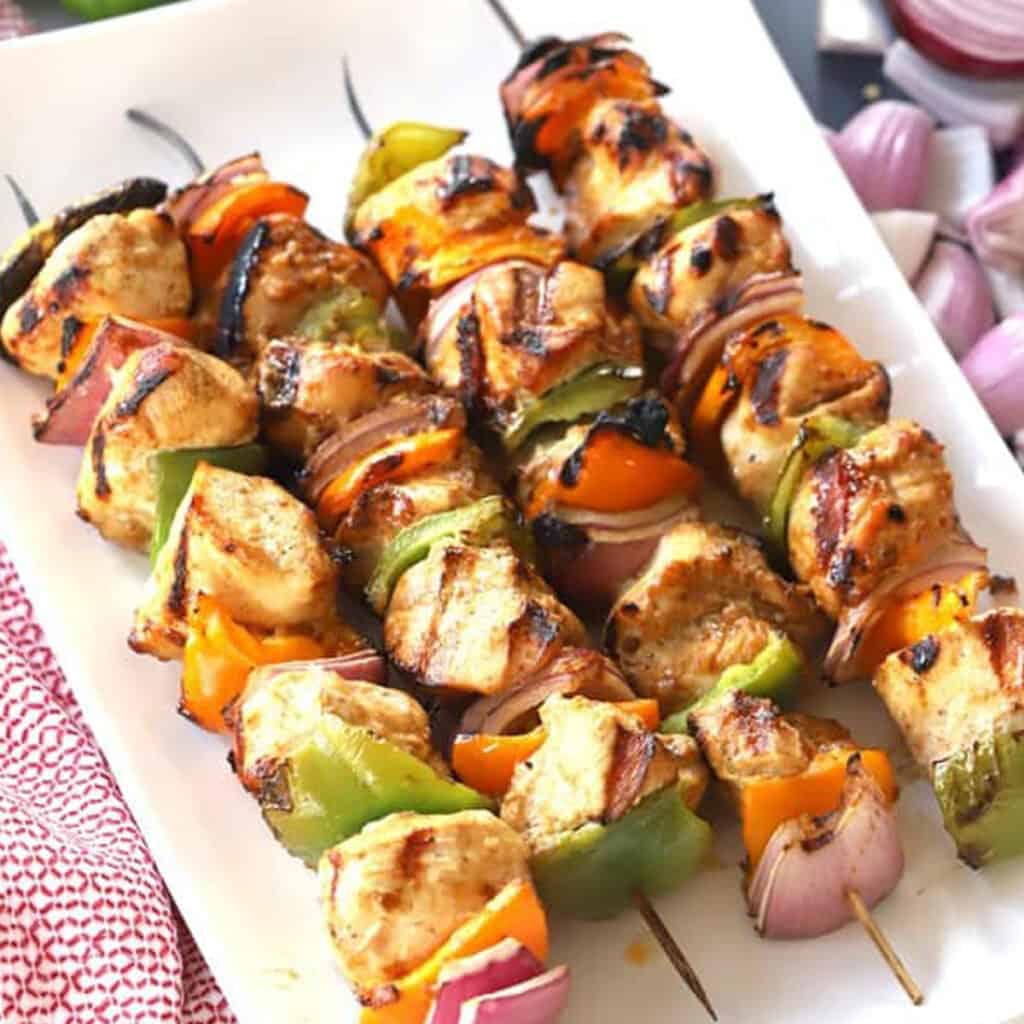 Cheap Easy Dinner Ideas Using Beef
This Sweet and Sour Meatballs recipe is an easy slow cooker meal that works equally well as an appetizer or as a main course. They're made with either frozen or fresh meatballs, and covered in a delicious sweet and sour sauce along with pineapples, onions, and peppers.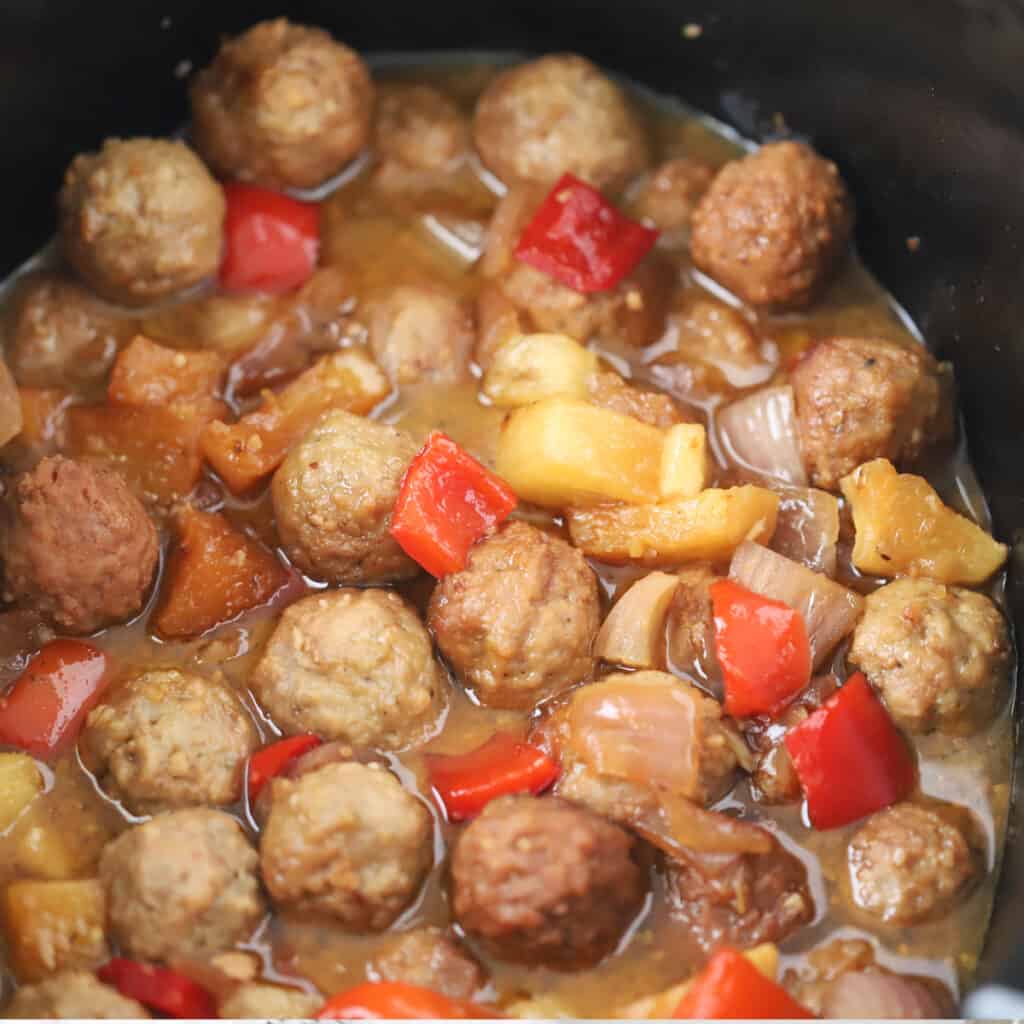 Sloppy Joes make for a quick and cheap ground beef recipe. You can even use half venison and half beef if you've got some in your freezer. One of the things that makes this the best is because it's an easy recipe to always have the ingredients on hand. You can serve it in a dinner roll, on a hamburger bun, or even in a tortilla shell with some sauteed veggies.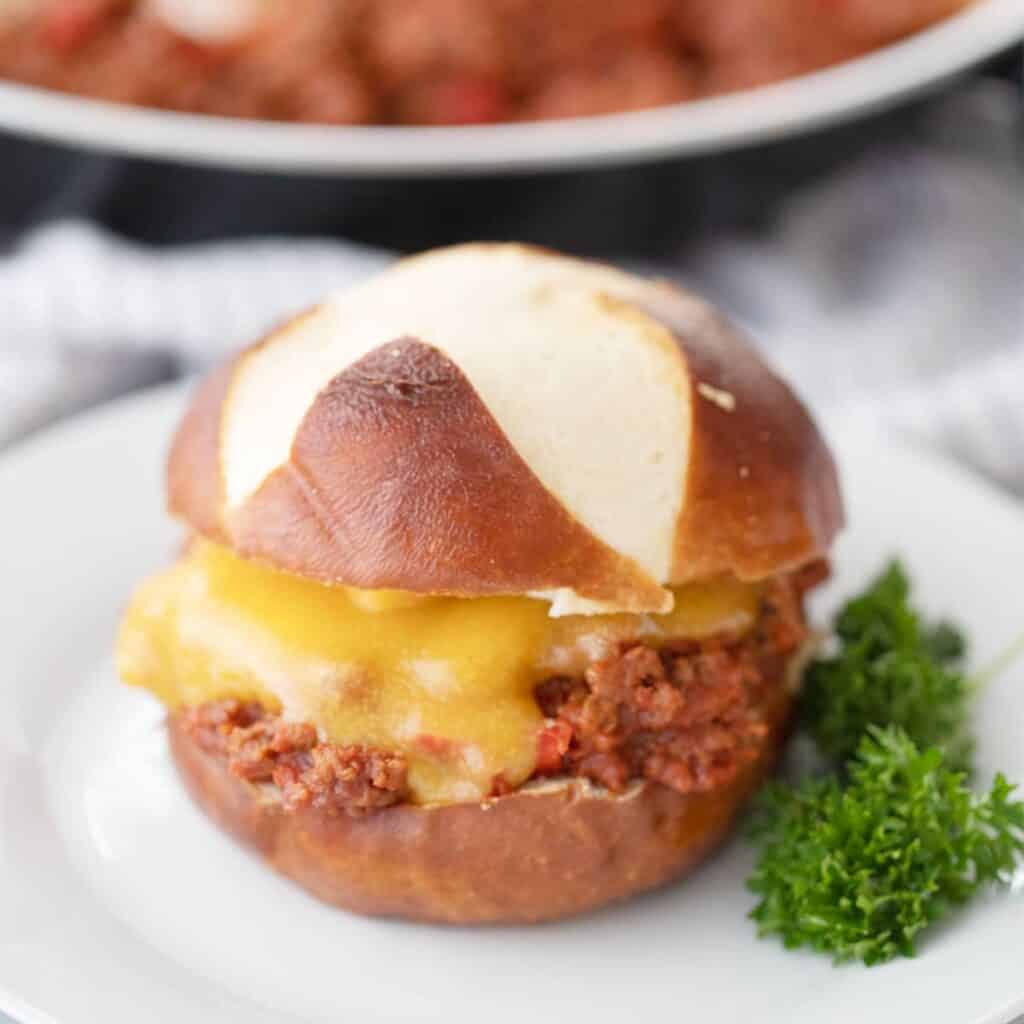 29. Homemade Hamburgers
We love to buy ground beef on sale and then split it into dinner options. You can make patties for homemade hamburgers, using parchment paper to seperate the patties and then freeze them in a freezer bag. You can pre-cook some meat for spaghetti and also premake some taco meat. I also like to freeze enough for sloppy joes or at least a couple of recipes that call for ground beef.
Meatloaf is a Sunday favorite at our house. Another fun switch-up is to make them into individual-sized portions. Cook them in muffin pans for muffin-sized mini meatloaf. Serve with some roasted red potatoes, mashed potatoes, or a pasta salad.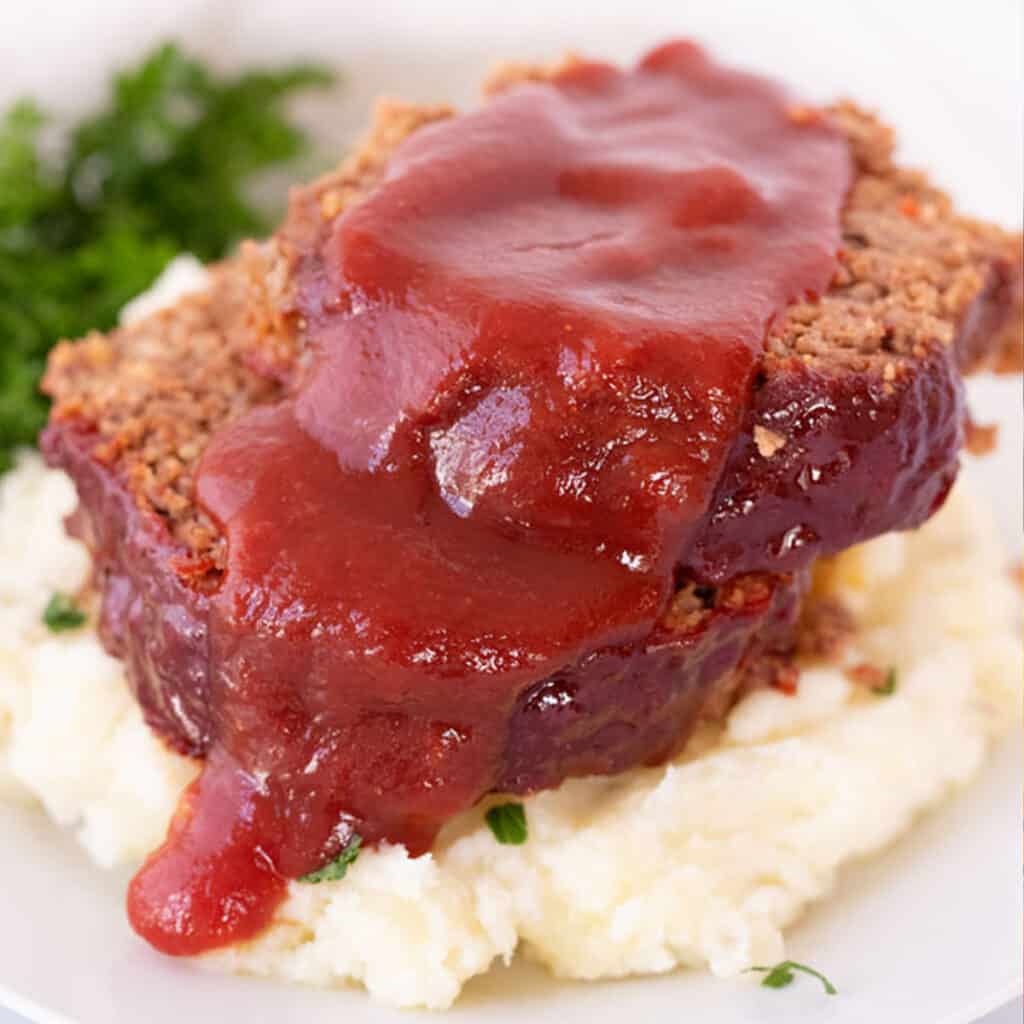 This hearty Sausage and Peppers Pasta with creamy tomato sauce is an easy pasta bake that is full of flavor and super easy to make. You can certainly use beef or sausage for this recipe. Not only is it great for busy weeknights, it's also a perfect freezer meal or make-ahead option.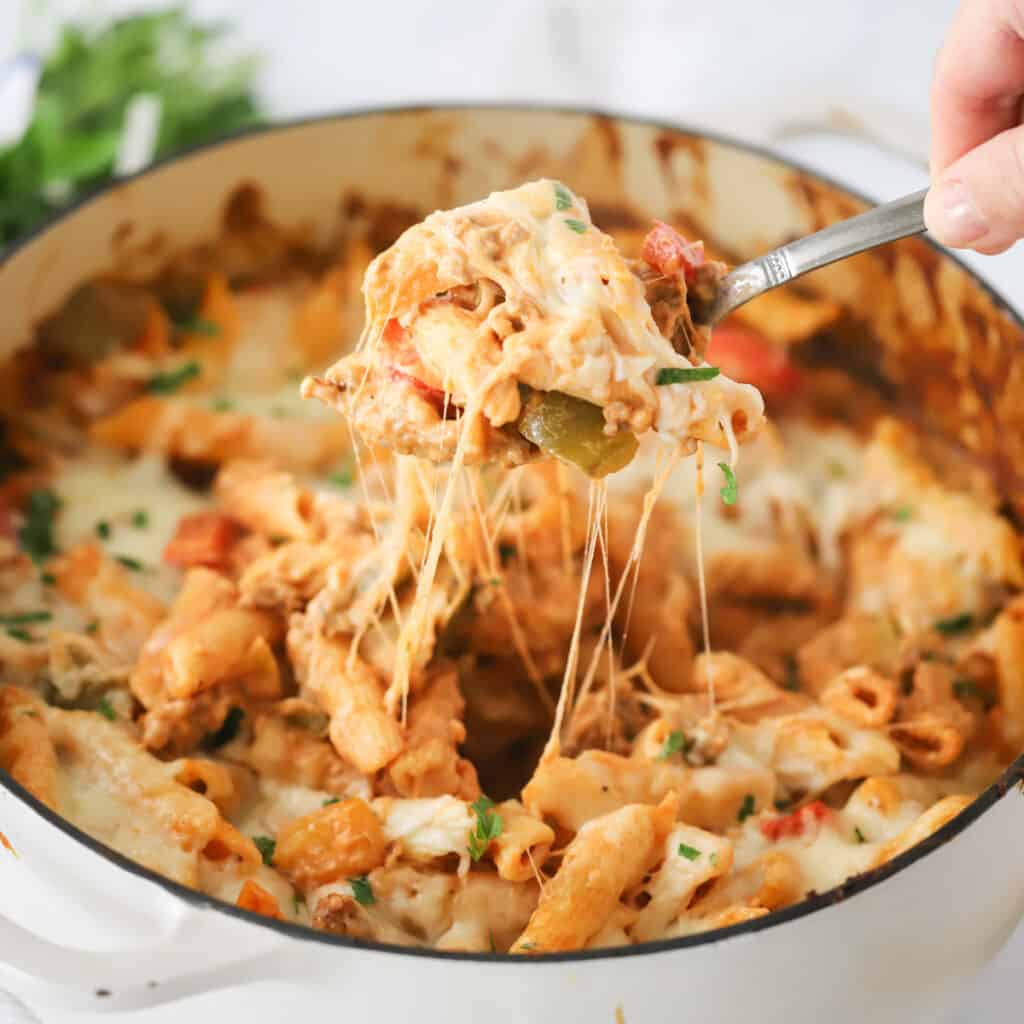 If you are looking for the perfect simple Sunday beef pot roast, this Slow Cooker Pot Roast is the only recipe you need. Our recipe calls for slow cooking, either chuck, sirloin or rump roast on a bed of veggies, with the cream of mushroom soup and some simple seasoning. There's no browning or searing the beef roast ahead of time - dump and go!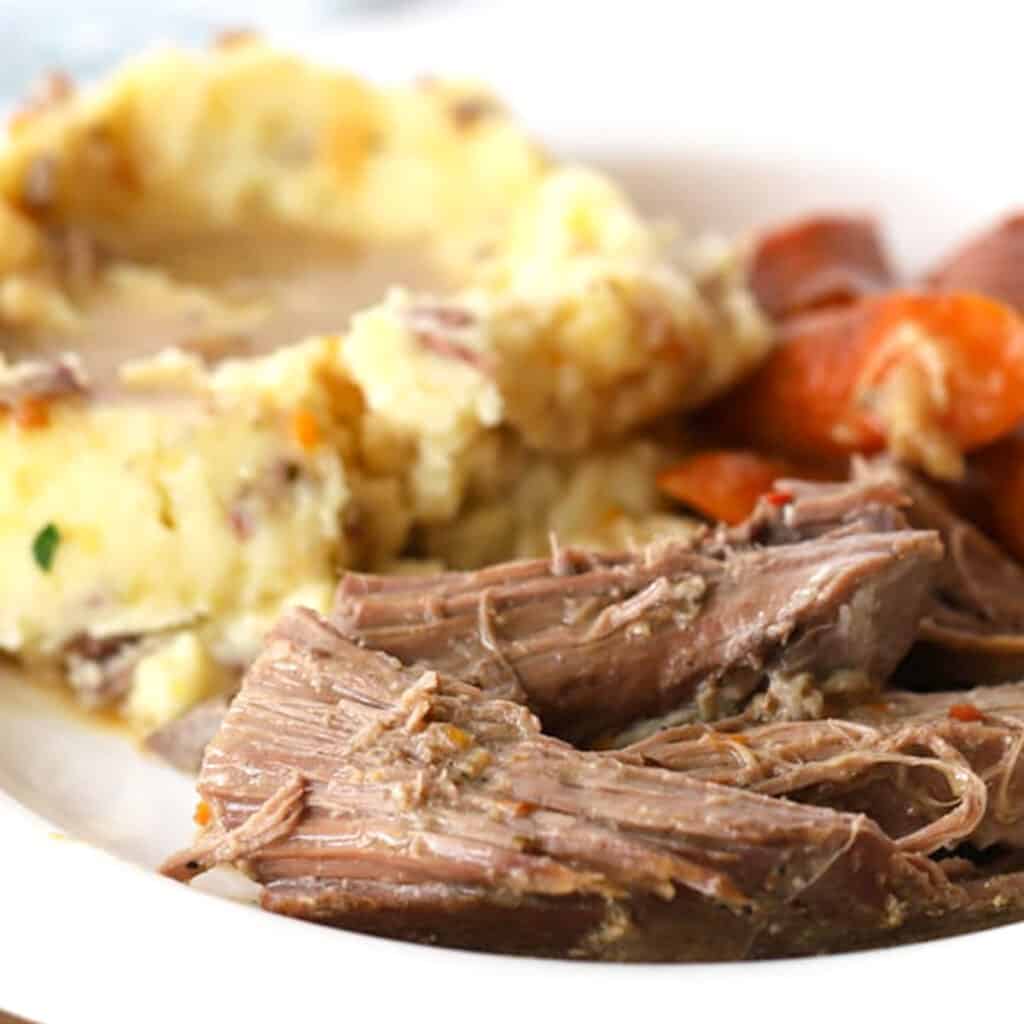 33. Cheesy Meatball Sandwiches
These work great with meatballs made from scratch or frozen meatballs. Or just heat in a slow cooker using this Italian Meatballs recipe. And of course you can warm them up in a skillet, add some marinara sauce, add to a bun and add with a slice or two of provolone cheese or mozzarella cheese. Toast the bread in the broiler and you've got yourself a hearty and filling easy dinner.
This hearty Vegetable Beef Soup is a cozy, comforting meal that's packed with flavor. It's made with simple ingredients like ground beef, frozen veggies, and potatoes and it freezes beautifully.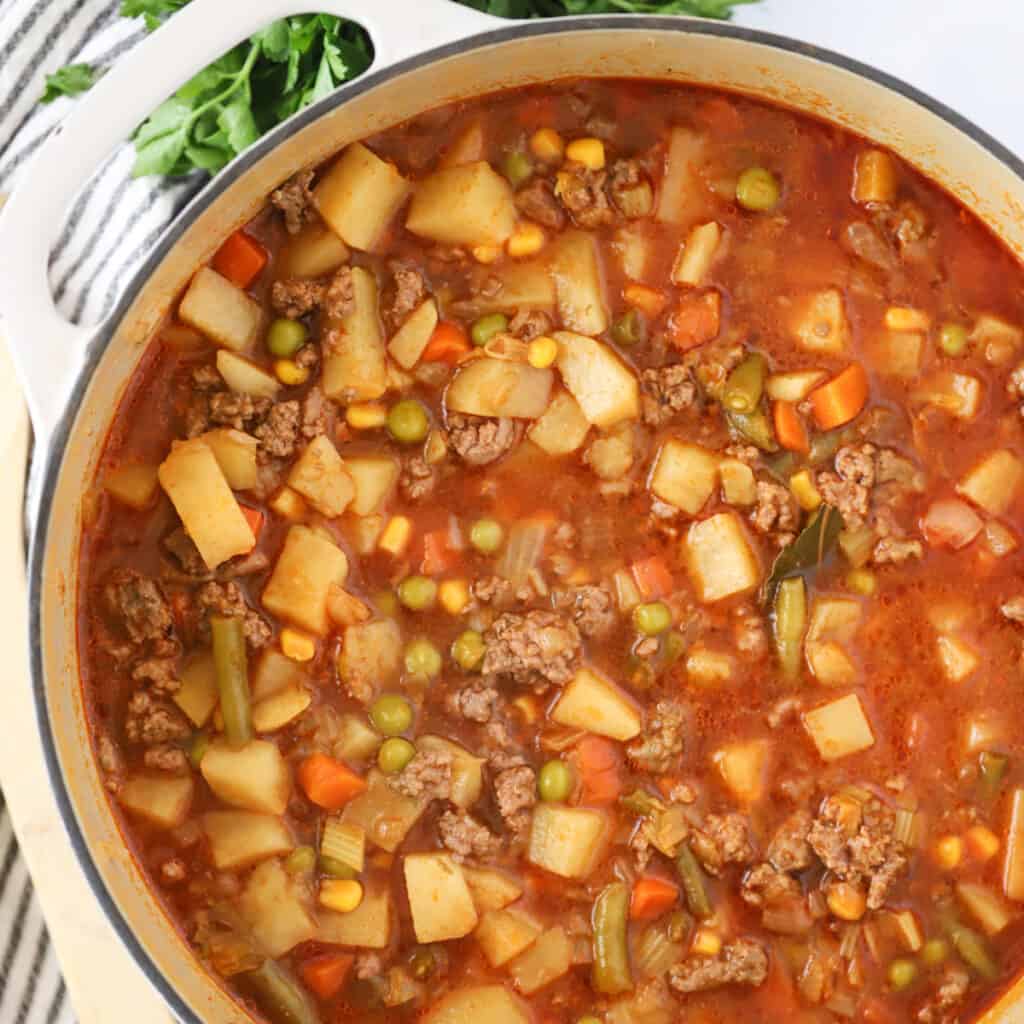 This easy cheesy Ground Beef Pasta Bake is a hearty, comfort food classic that the whole family will love. It's got ground beef and pasta coated in a cheesy tomato sauce, topped with cheese and baked to golden brown perfection.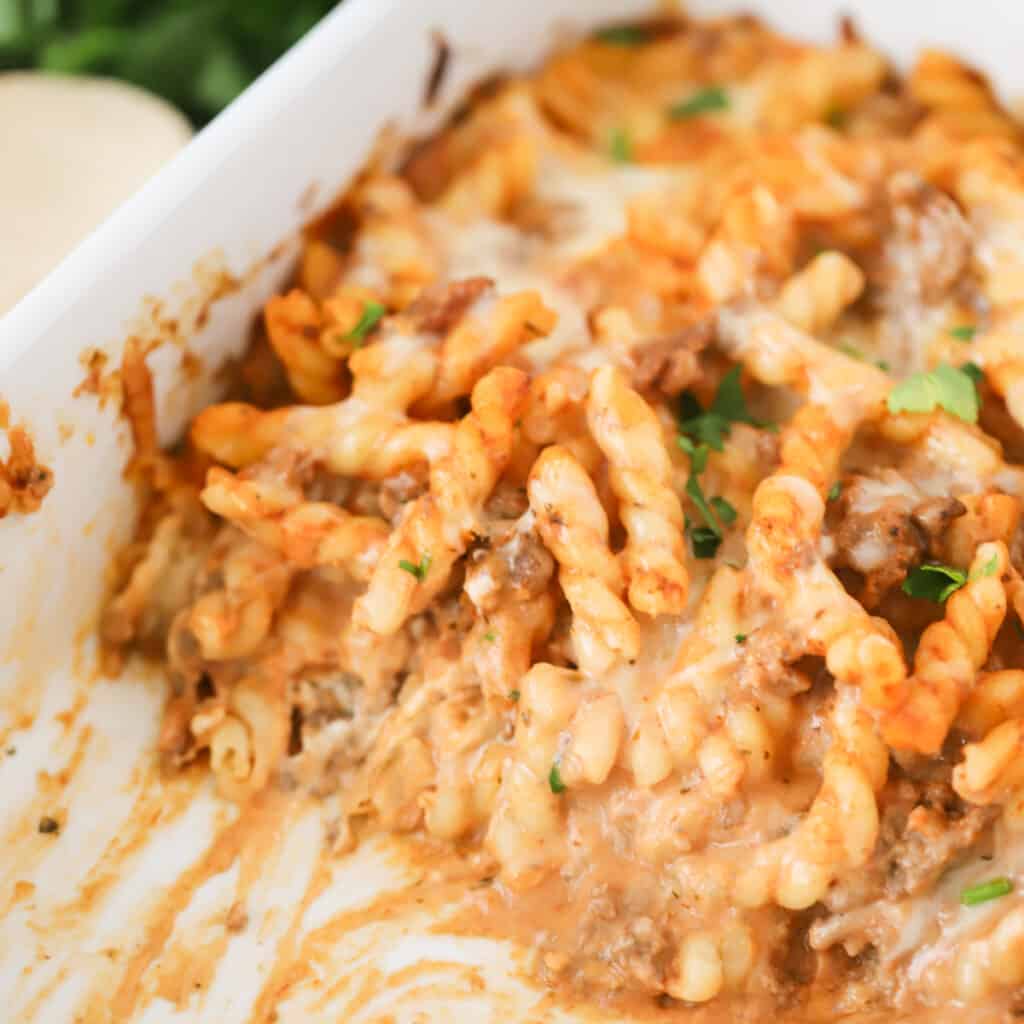 This Old-Fashioned American Goulash is a hearty one-pot classic, full of beef, macaroni pasta, onions and canned tomatoes. Super easy to make, and ready in just about 30 minutes, this recipe is American comfort food at it's finest.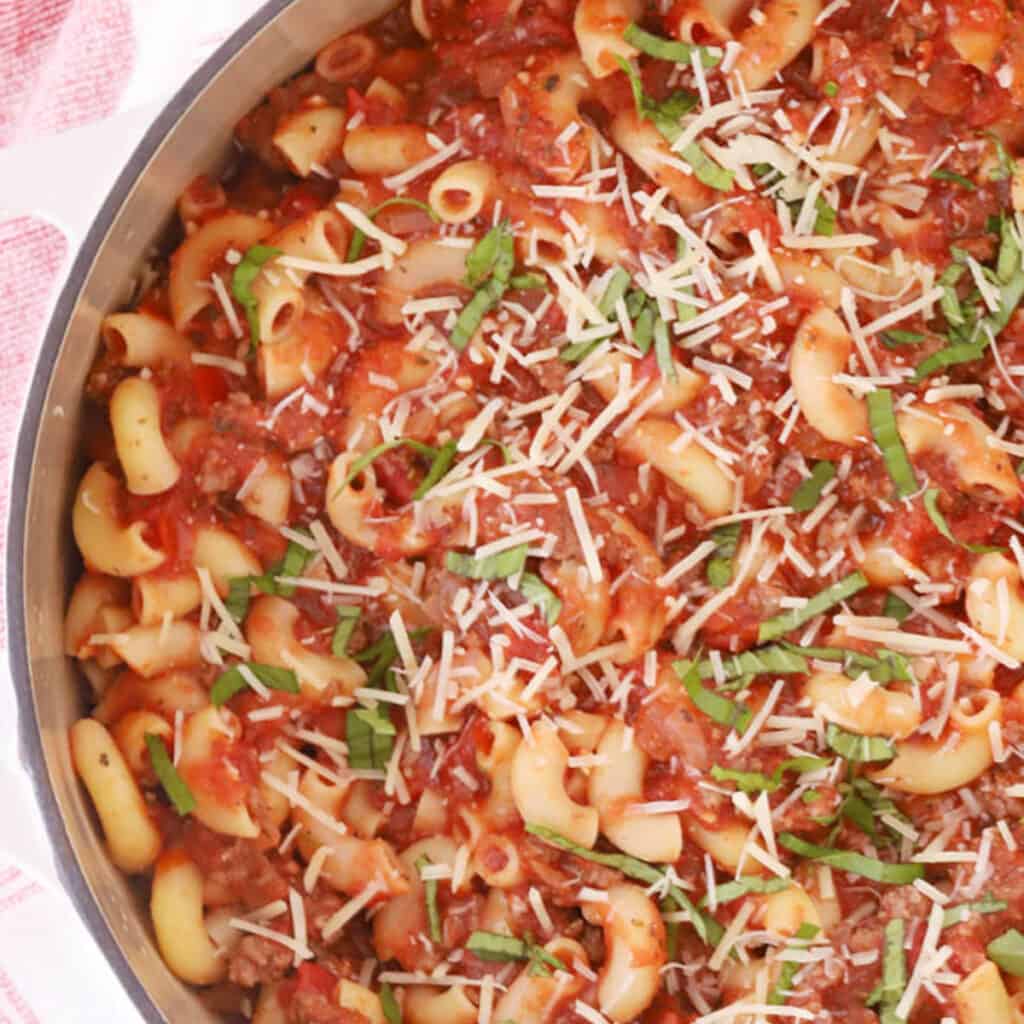 This classic Beef Stroganoff recipe makes a rich, creamy, hearty meal everyone loves in less than 30 minutes. Find some steak on sale and make a big batch. It's got juicy strips of steak, sliced mushrooms, and the most mouthwatering sour cream gravy - all made in just one pan.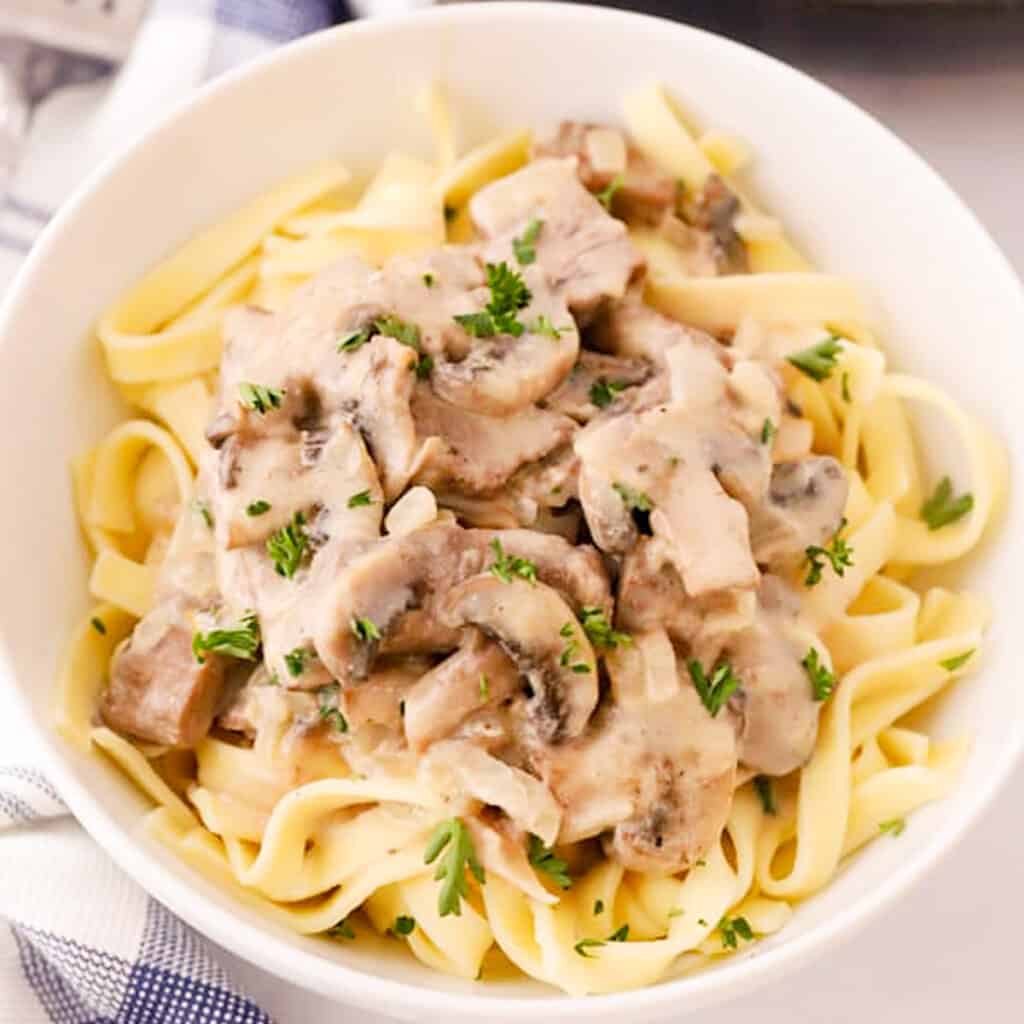 Another take-out favorite, made at home. This Teriyaki Beef Stir Fry Recipe is so easy. It's made with an amazing Beef Teriyaki Marinade, broccoli florets, and fresh red peppers. Beef teriyaki stir fry is an easy beef recipe your family will ask for again and again.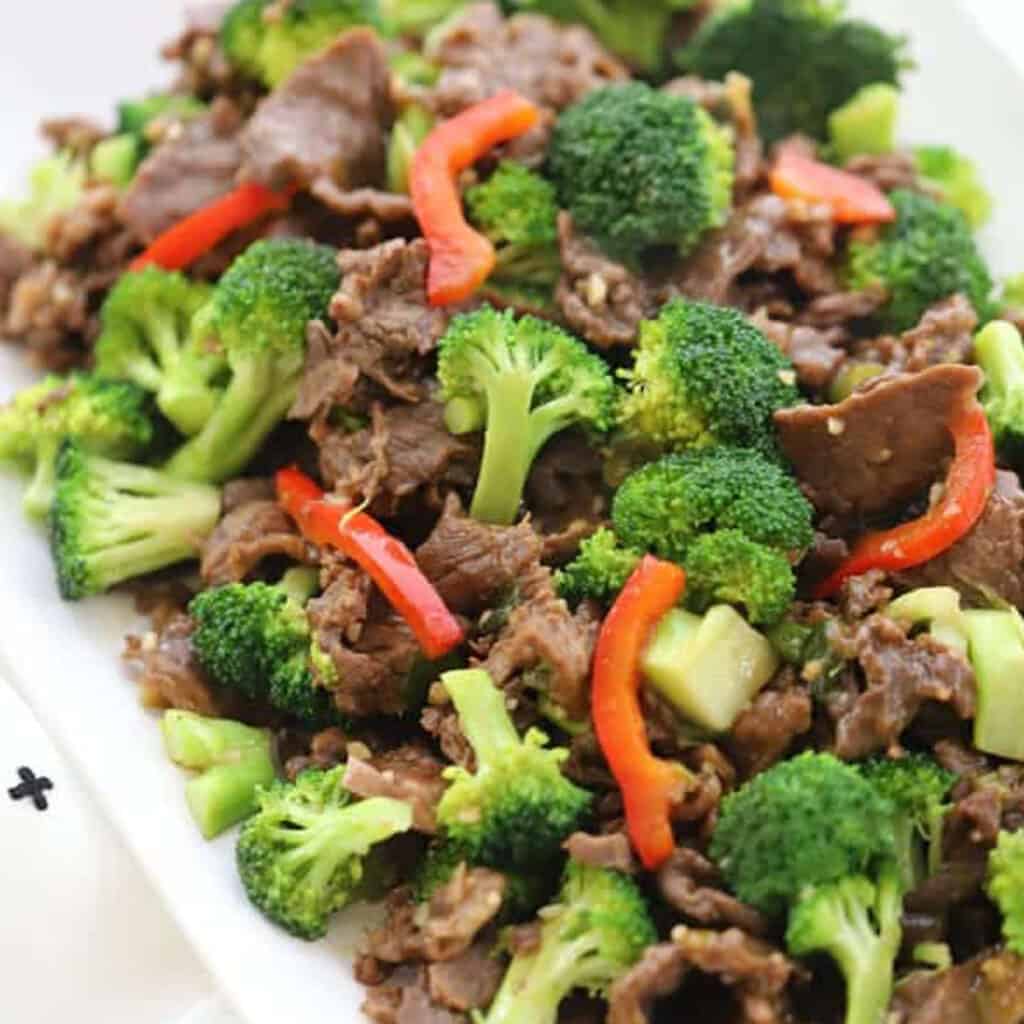 It doesn't get easier than this Taco Salad recipe. It's topped with our creamy southwest ranch dressing and has all your favorite toppings. It's perfect to use up that leftover taco meat and have a meal you can customize to picky eaters at home.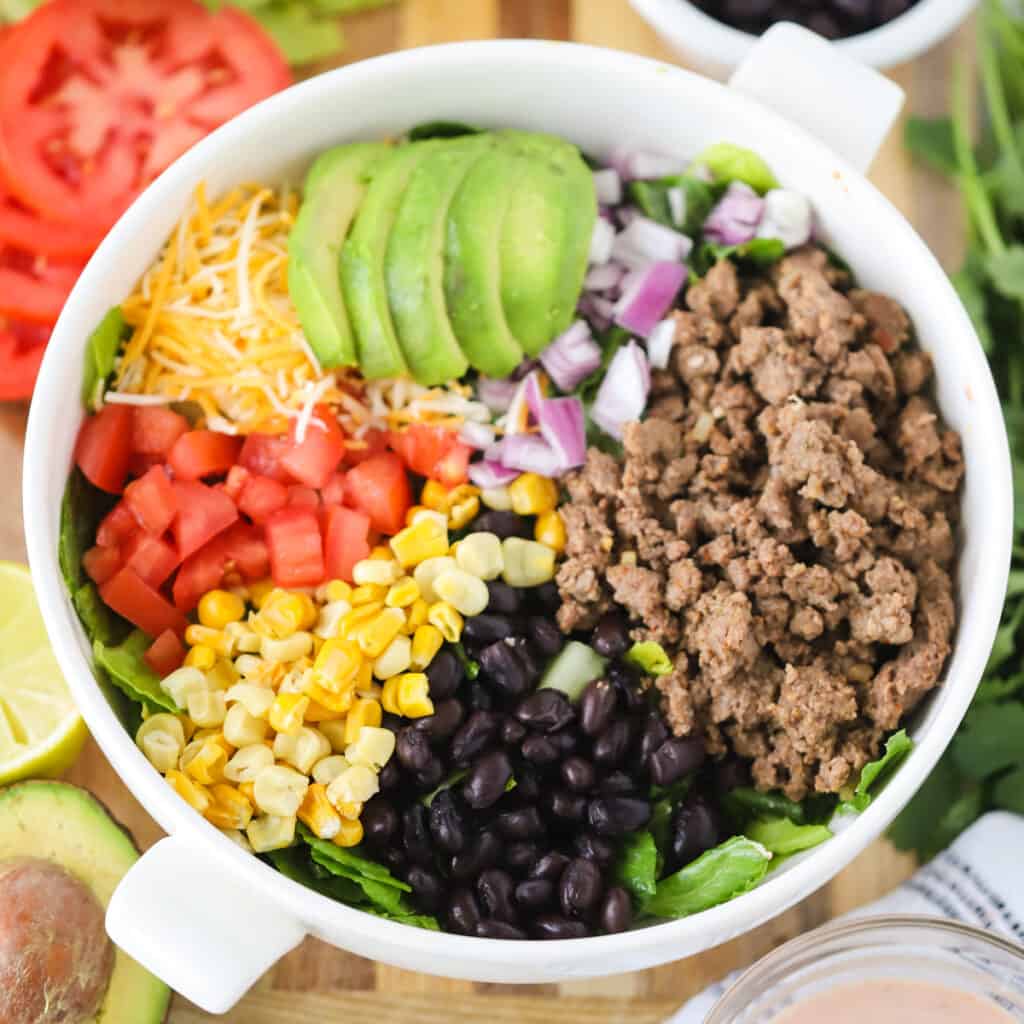 These Walking Tacos combine all of the ingredients of a hardshell taco into a fun, portable snack. Served straight from a small bag of Doritos, they are the perfect party food for football games, birthdays, BBQs, and more. This cheap dinner idea is one of our favorite camping recipes too.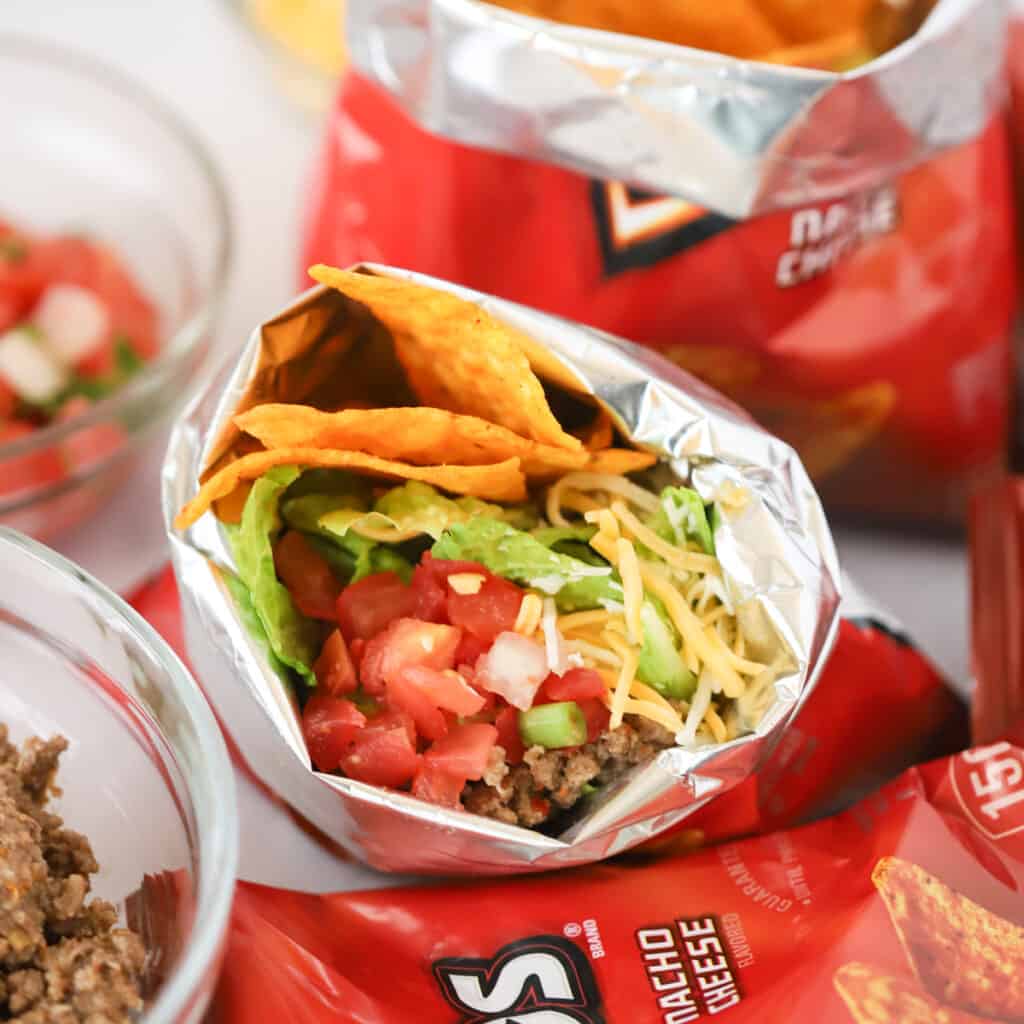 This crispy Ground Beef Taco Recipe is loaded with juicy seasoned taco meat, melted cheese, and all your favorite toppings. They make the perfect quick and easy, family-friendly dinner any night of the week.
Buy some ground beef on sale. Cook it up with your taco seasoning and then put into dinner-sized portions and freeze for another day.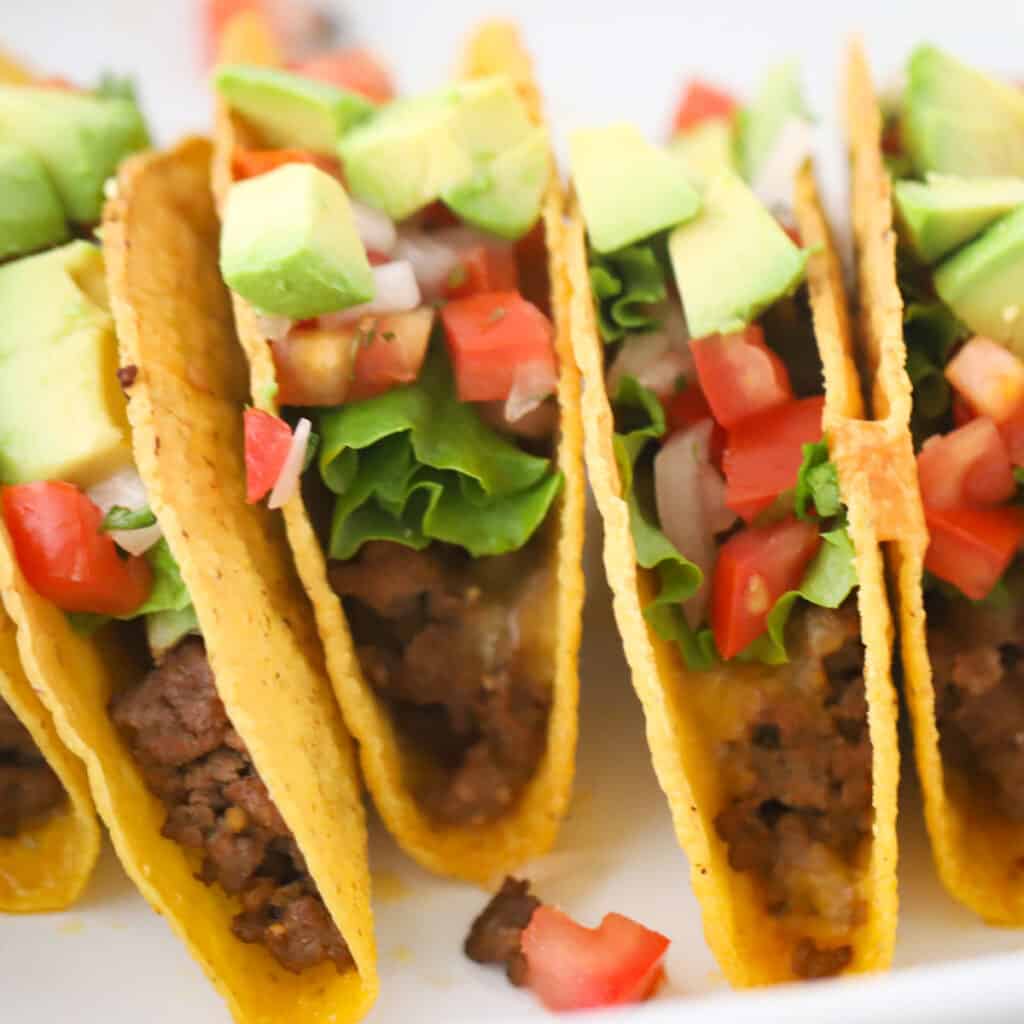 This Korean Ground Beef recipe makes for a simple, delicious, and cheap meal that the entire family will love. Served in a bowl over your favorite rice, the sweet and spicy ground beef gets its characteristic flavor from a simple sauce made of brown sugar, soy sauce, garlic and ginger.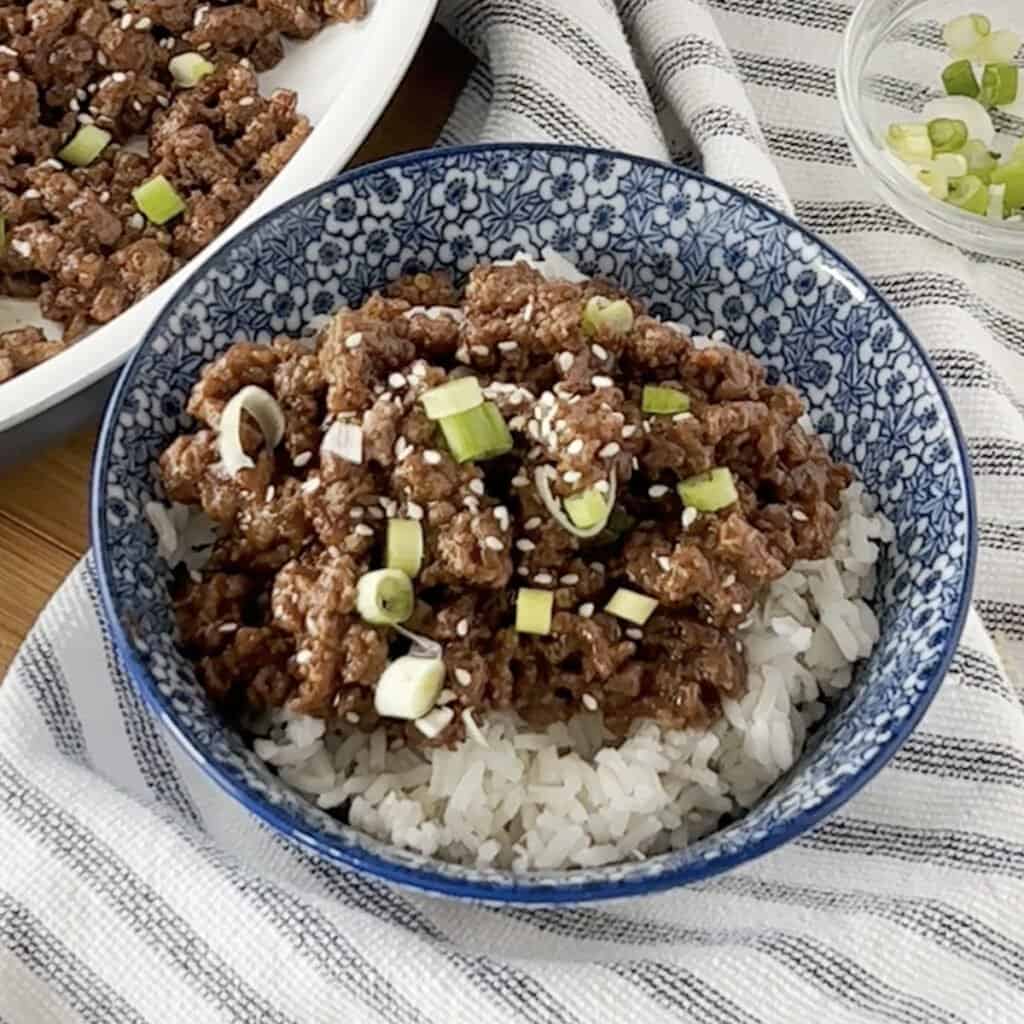 Baked Potatoes are one of the least expensive meals you can make. Russett potatoes are very affordable and go a long way. Top them with some homemade chicken chili, nacho cheese, spicy chipotle chicken, or just a scoop of guac and salsa for a vegetarian meal.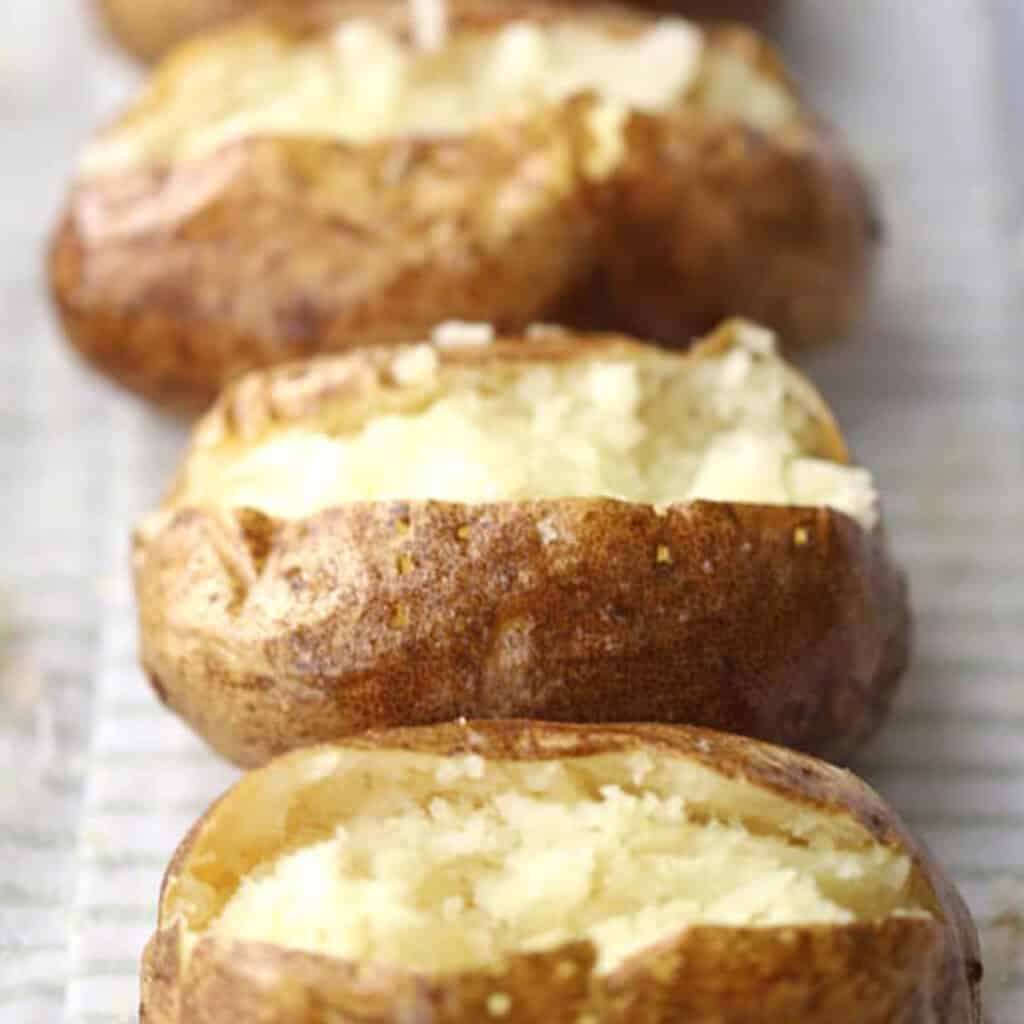 Cheap Easy Dinner Ideas for the entire Family
Friday night or any night of the week is a great time to make homemade pizza. It comes together quicker than delivery can be made for a fraction of the cost. Add your favorite toppings or make some mini pizzas and get the whole family involved.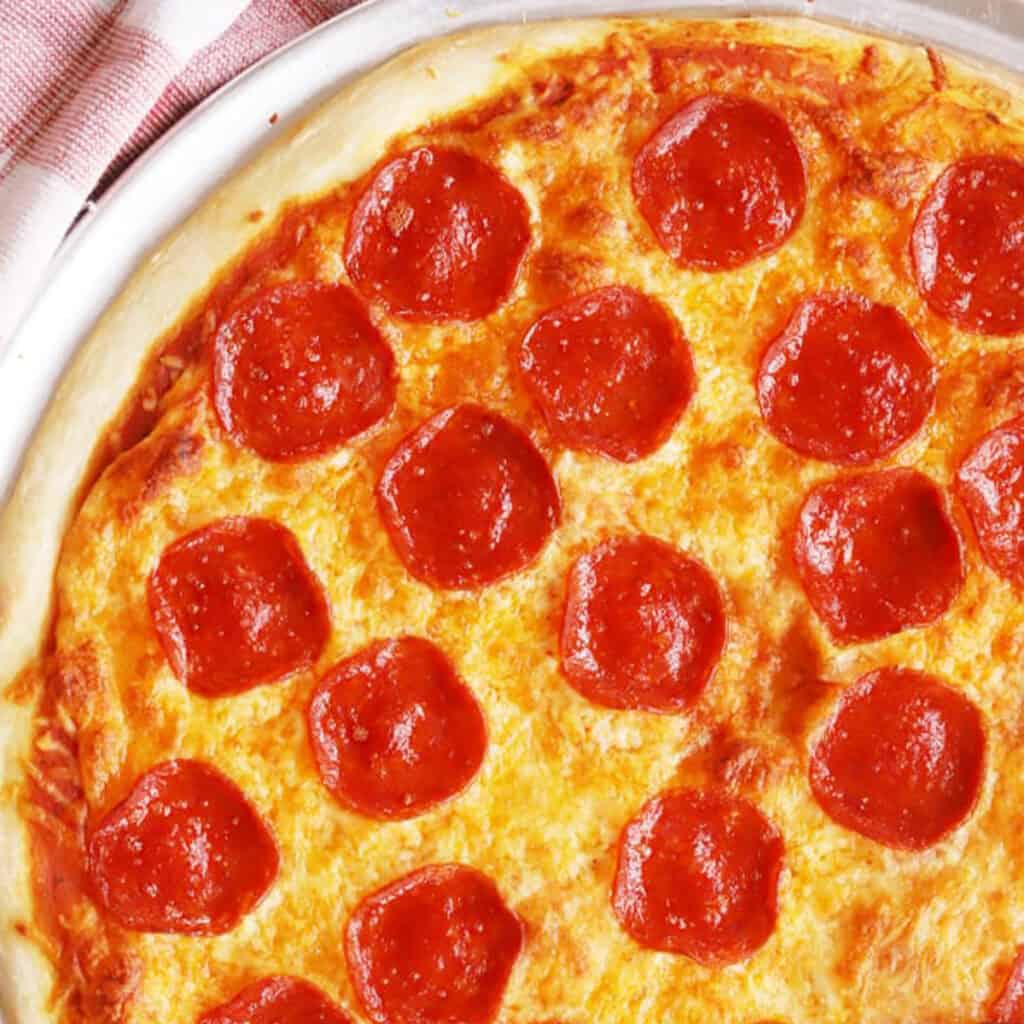 These Pizza Rolls Ups with cheese and pepperoni are a fun and delicious way to serve everyone's favorite food. Made with homemade pizza dough and your favorite pizza toppings, they're the perfect after school snack, game day appetizer, or even a light meal.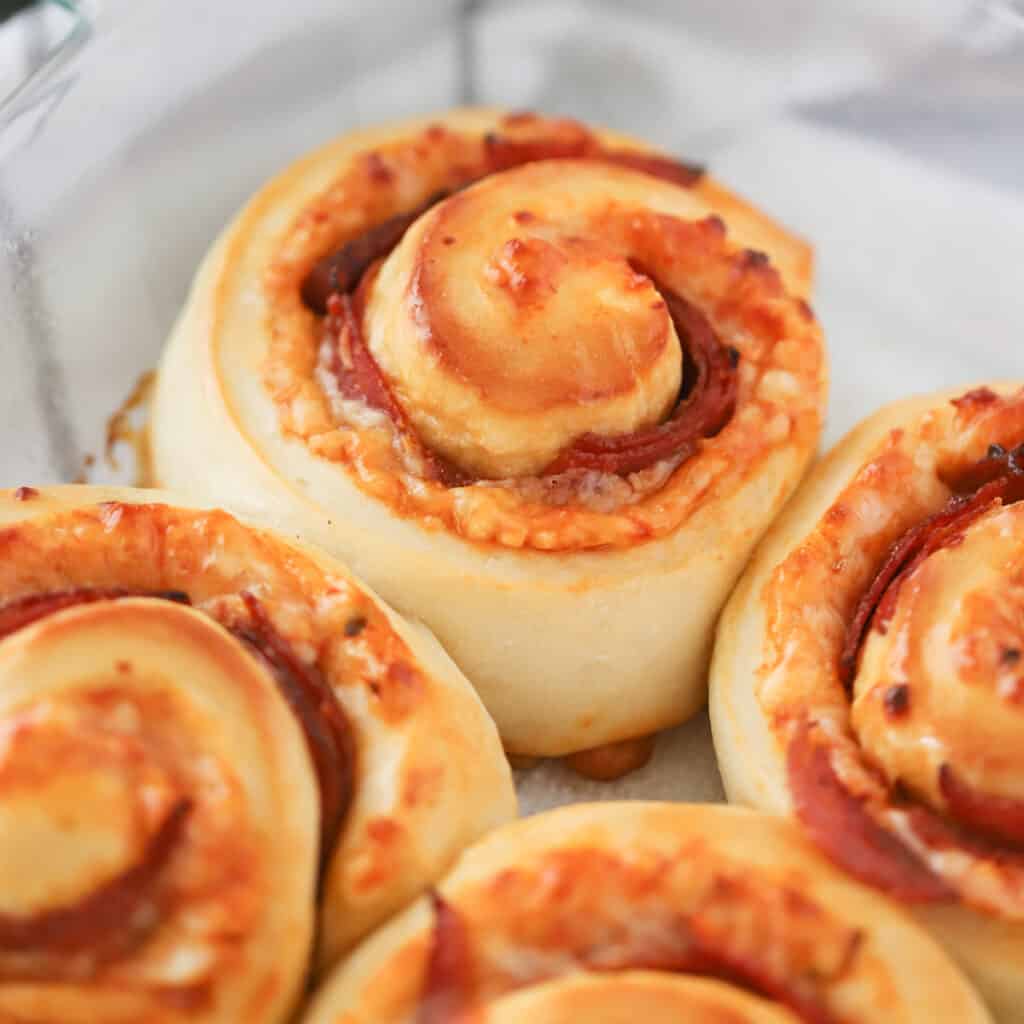 This Slow Cooker Pulled Pork Roast is juicy and tender with the perfect blend of spices. Use it as a base for tacos, burritos, enchiladas, pulled pork sandwiches and so much more.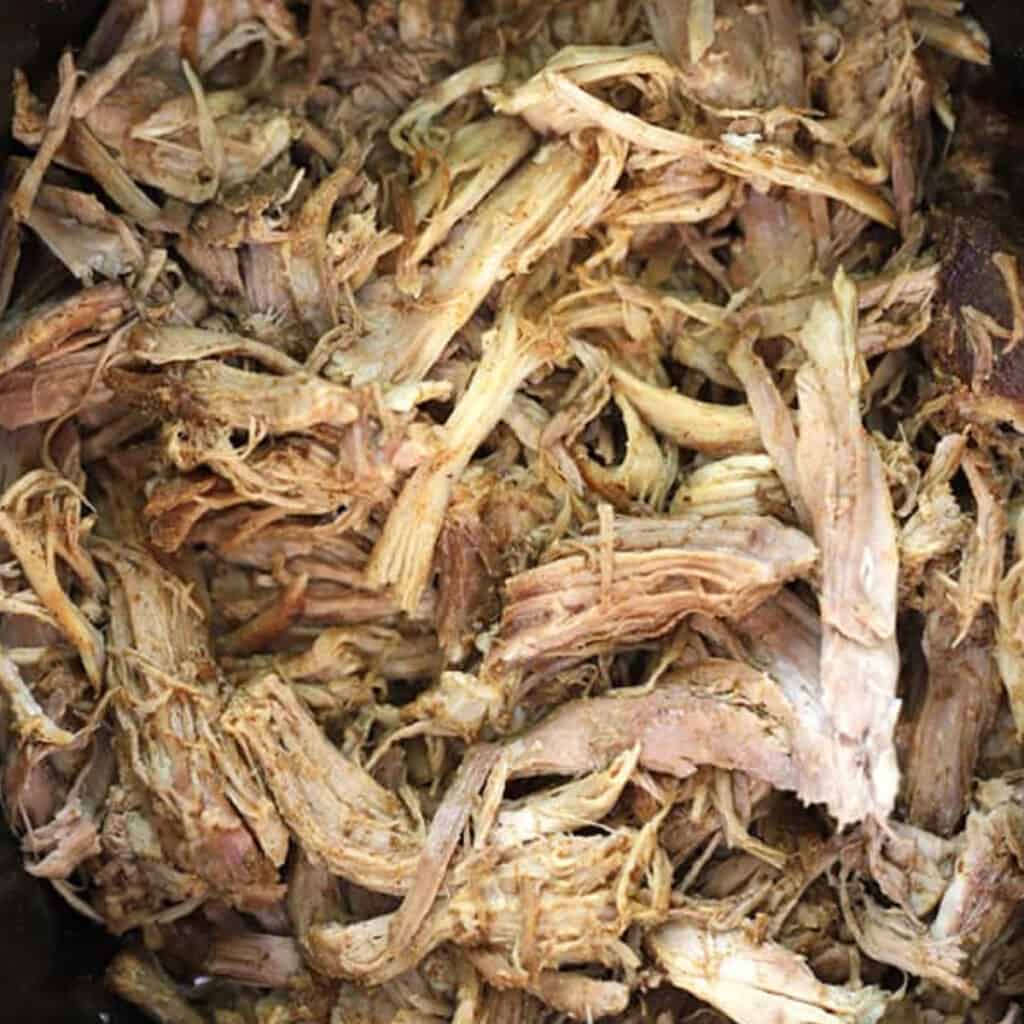 French Bread Pizza is one of the quickest and easiest ways to make delicious pizza at home. Layer your favorite pizza toppings, sauces and cheeses over sliced French bread for a no fuss, easily customizable dinner option that everyone will love.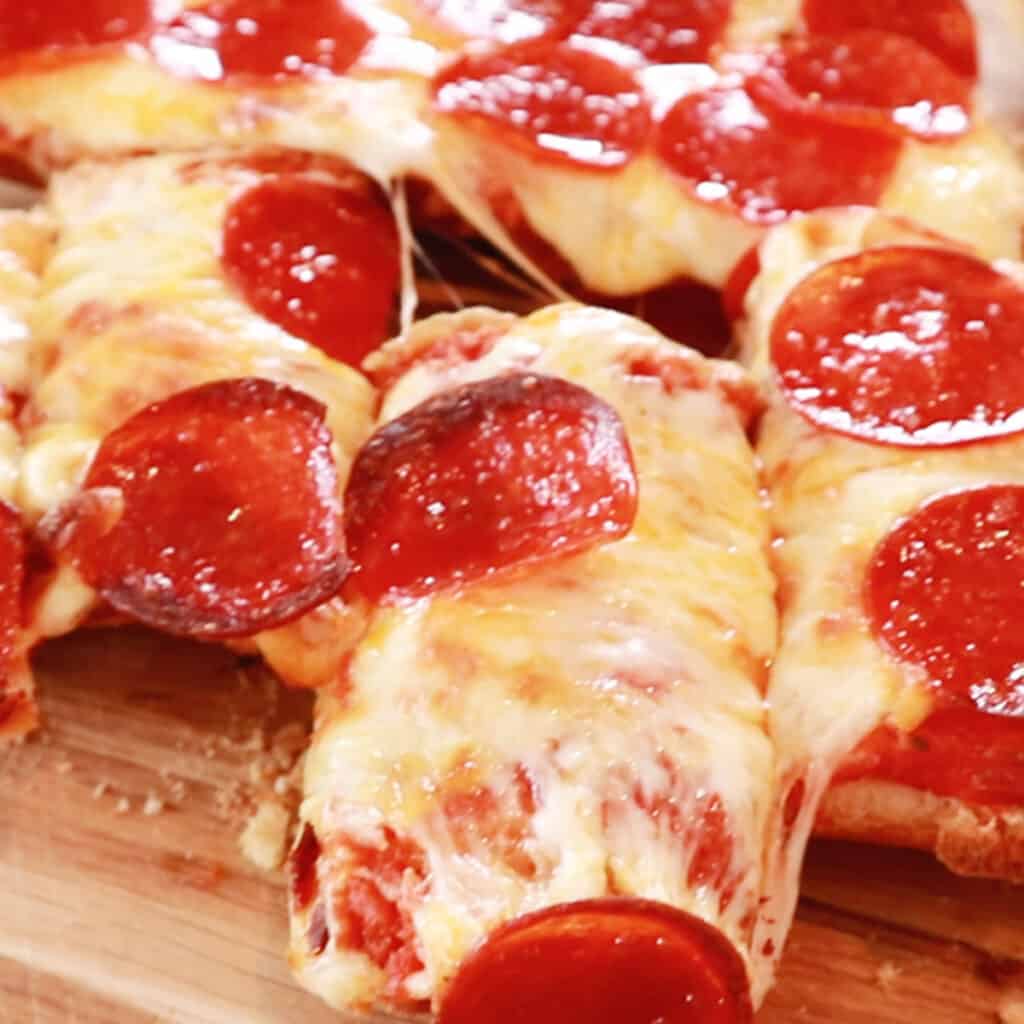 This Mississippi Pot Roast is a beef roast made in the crock pot. This crockpot sirloin tip roast is loaded with flavor and comes out tender and juicy every time. It's an easy pot roast recipe to pile on a mini slider bun or atop mashed potatoes. You are going to love this easy dump-and-go slow cooker roast recipe.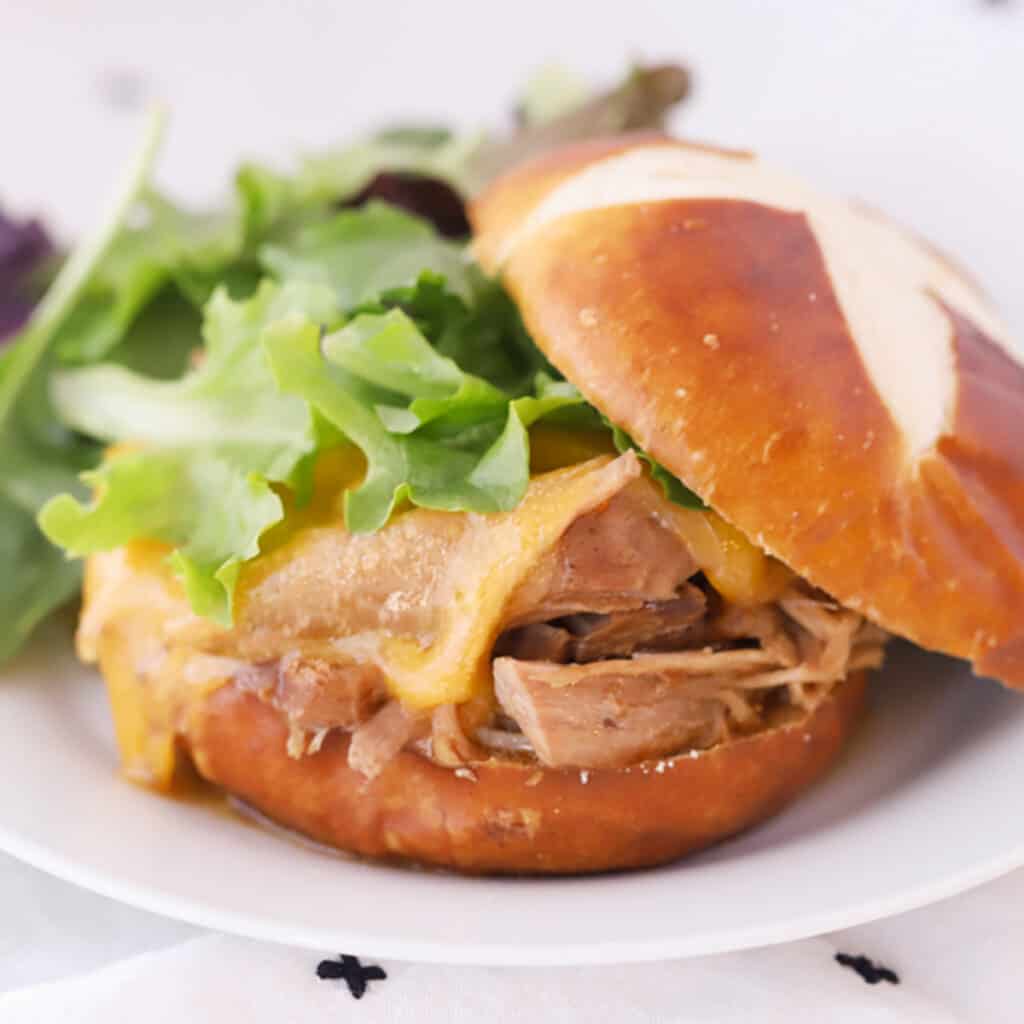 These Slow Cooker Burrito Bowls are a cinch to throw together. They're filled with many favorites and can easily be customized with what you have. Use some frozen corn, a can of black beans and frozen chicken breasts. A little goes a long ways with this. Top it with some salsa, sour cream or even some fresh avocado.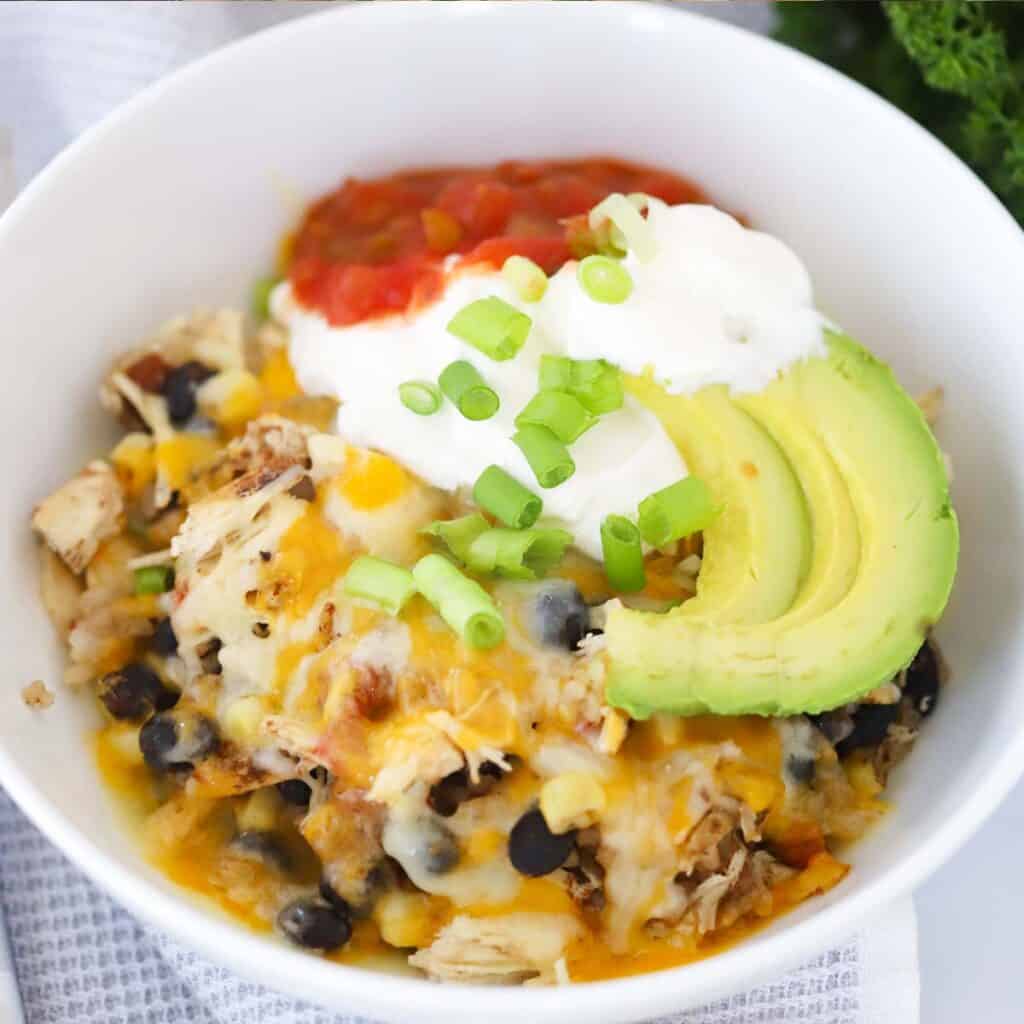 This Homemade Calzone recipe takes pizza night to the next level. Using a simple pizza dough, pizza sauce, mozzarella cheese and your favorite fillings, you can make this portable pizza pocket for dinner, appetizers or snacks any night of the week.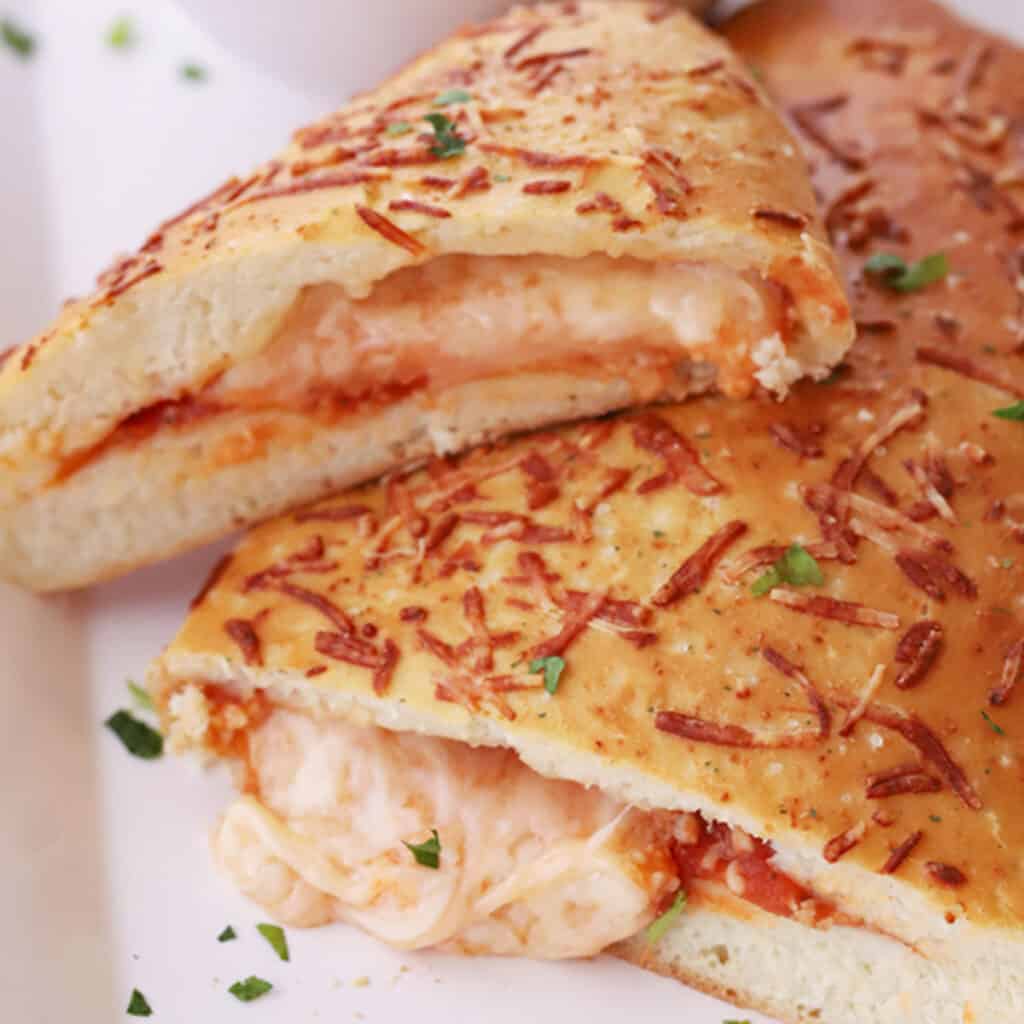 You can make this flatbread pizza with pillsbury dough homemade pizza dough, premade deli dough, or even flatbread from the bread aisle. Top it with sausage, ham, or some leftover ground beef. Add some diced peppers, mushrooms, olives or whatever you have on hand for a simple and quick dinner idea.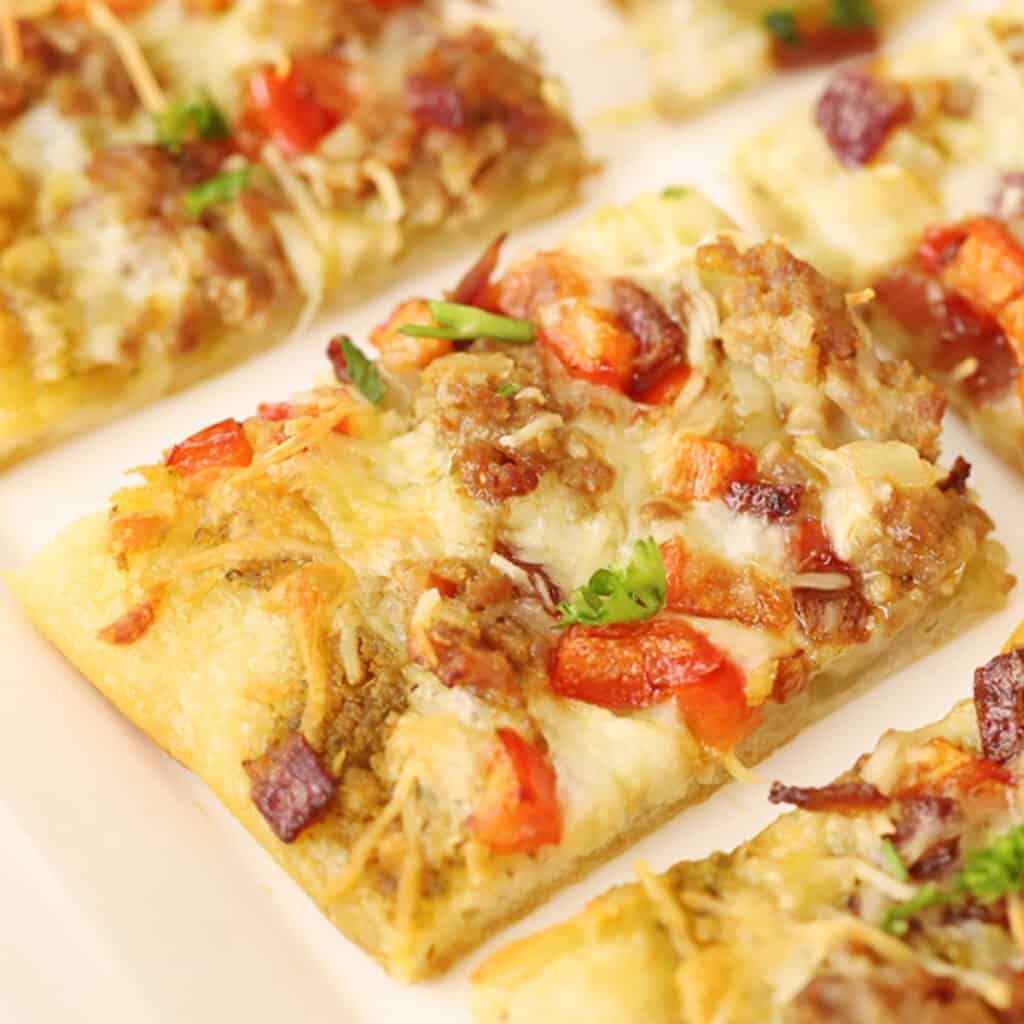 This pork recipe is very forgiving and can be made with an inexpensive roast, a shoulder roast, picini roast or a tenderloin roast. Watch for a good sale and stock up.
You can make this ahead of time and then freeze it in portion sizes for your family. It reheats great and bonus, you can use the leftovers for quesadillas, tacos, or enchiladas. Make it with cilantro rice or some delicious spanish rice and black beans.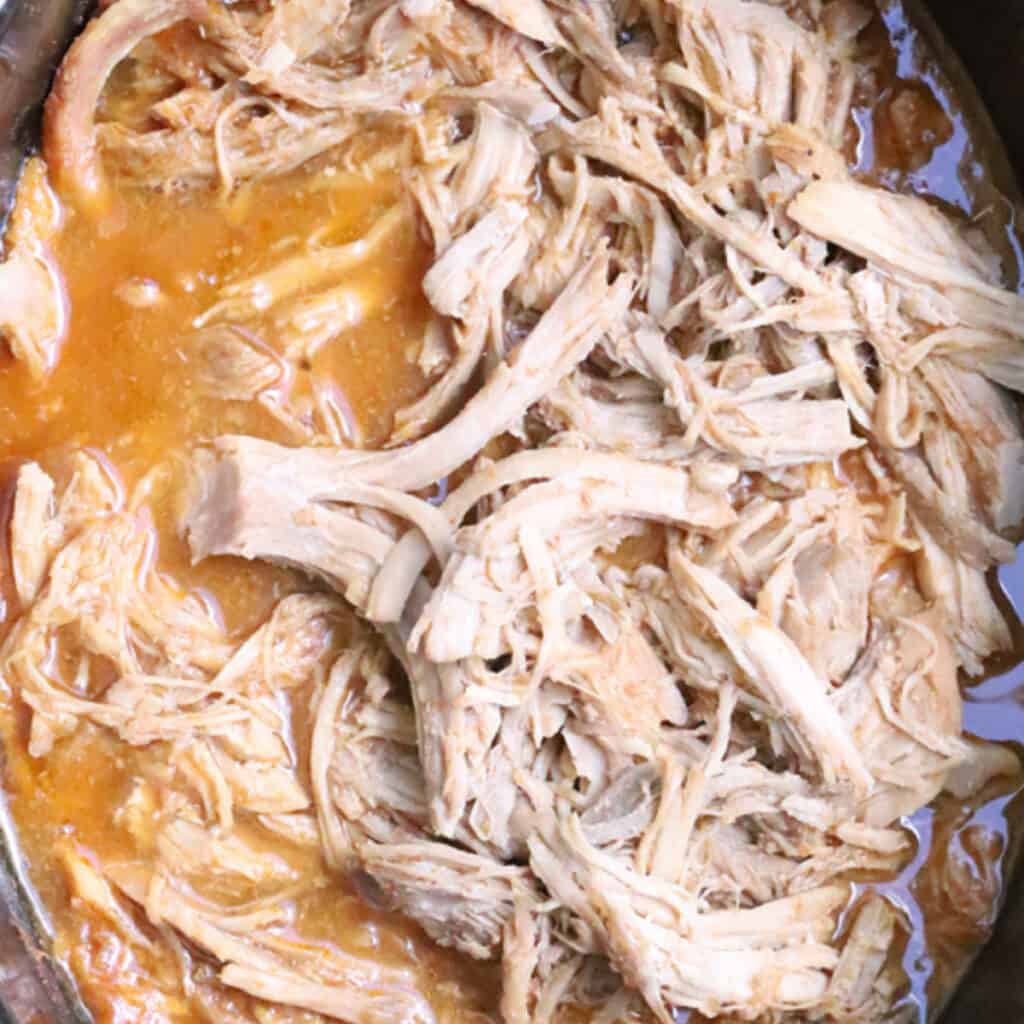 Easy Cheap Recipes for Soup
This spicy black bean soup recipe is one of our favorite vegetarian black bean soup recipes. It's filled with beans, corn, tomatoes and is filled with all the southwest flavors we all love.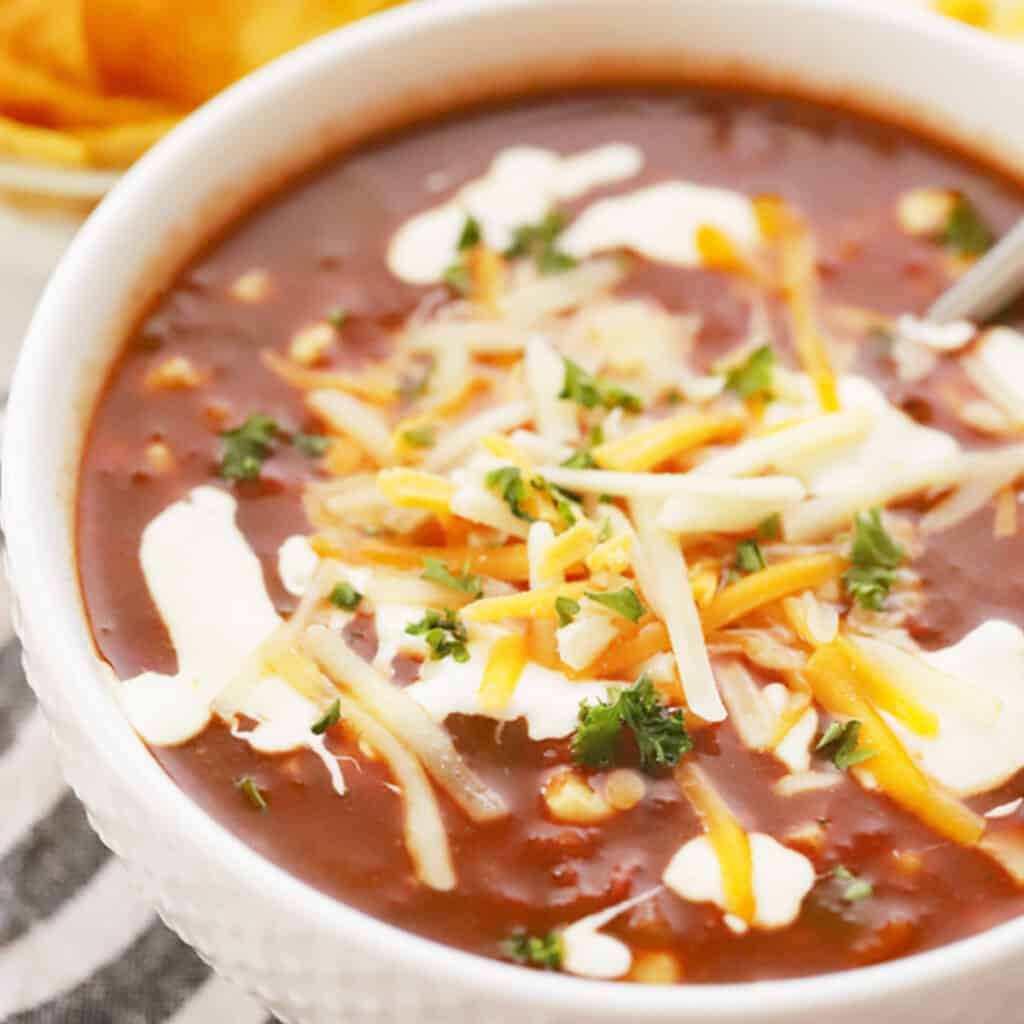 This Loaded Baked Potato Soup Recipe is creamy and delicious. It's made with potatoes, chicken broth for lots of flavors and a dose of heavy cream. You can add bacon, sliced green onions, and shredded cheddar to turn this into the most amazing Loaded potato soup recipe.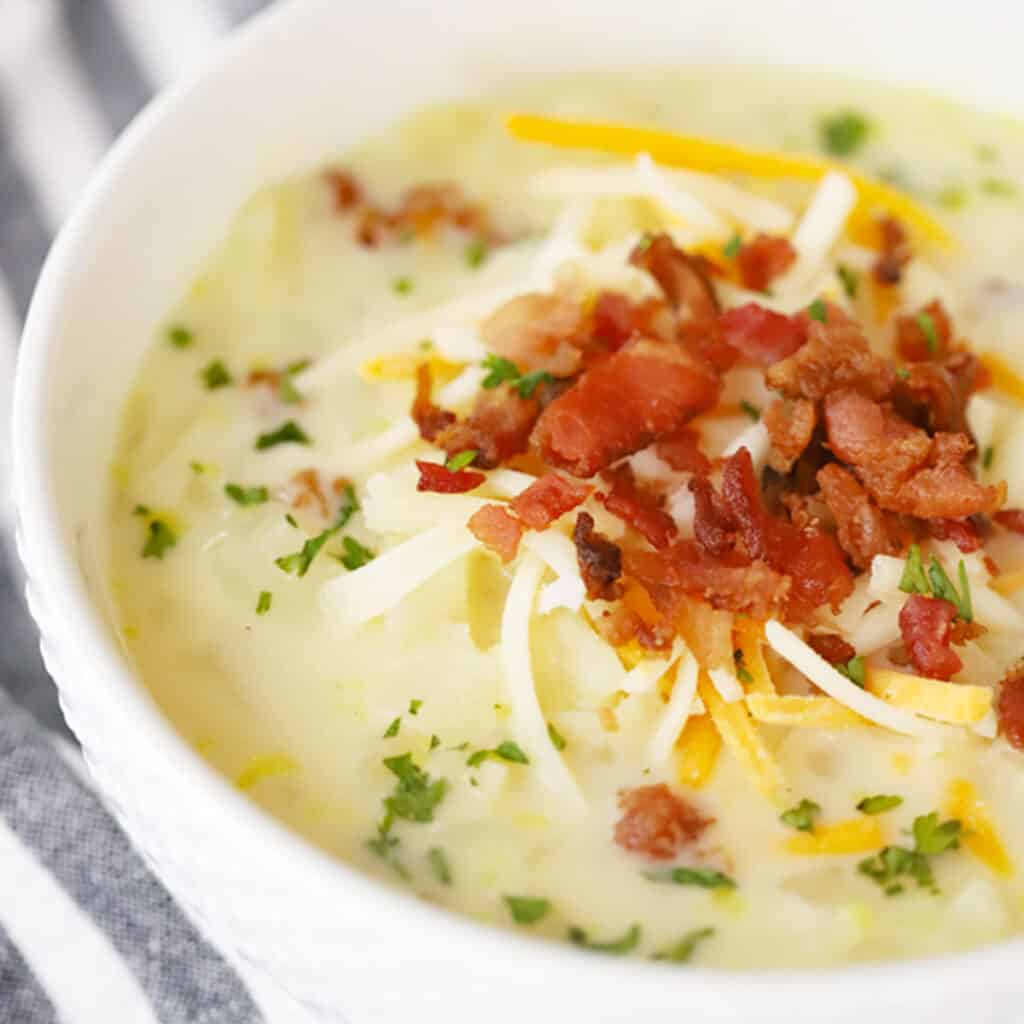 This Easy Lasagna Soup Recipe is a soup recipe your family will love. This one-pot lazy lasagna soup is the ultimate comfort food. It's creamy, delicious, and loaded with Italian sausage, cheese, and pasta, a perfect weekday meal the entire family will love.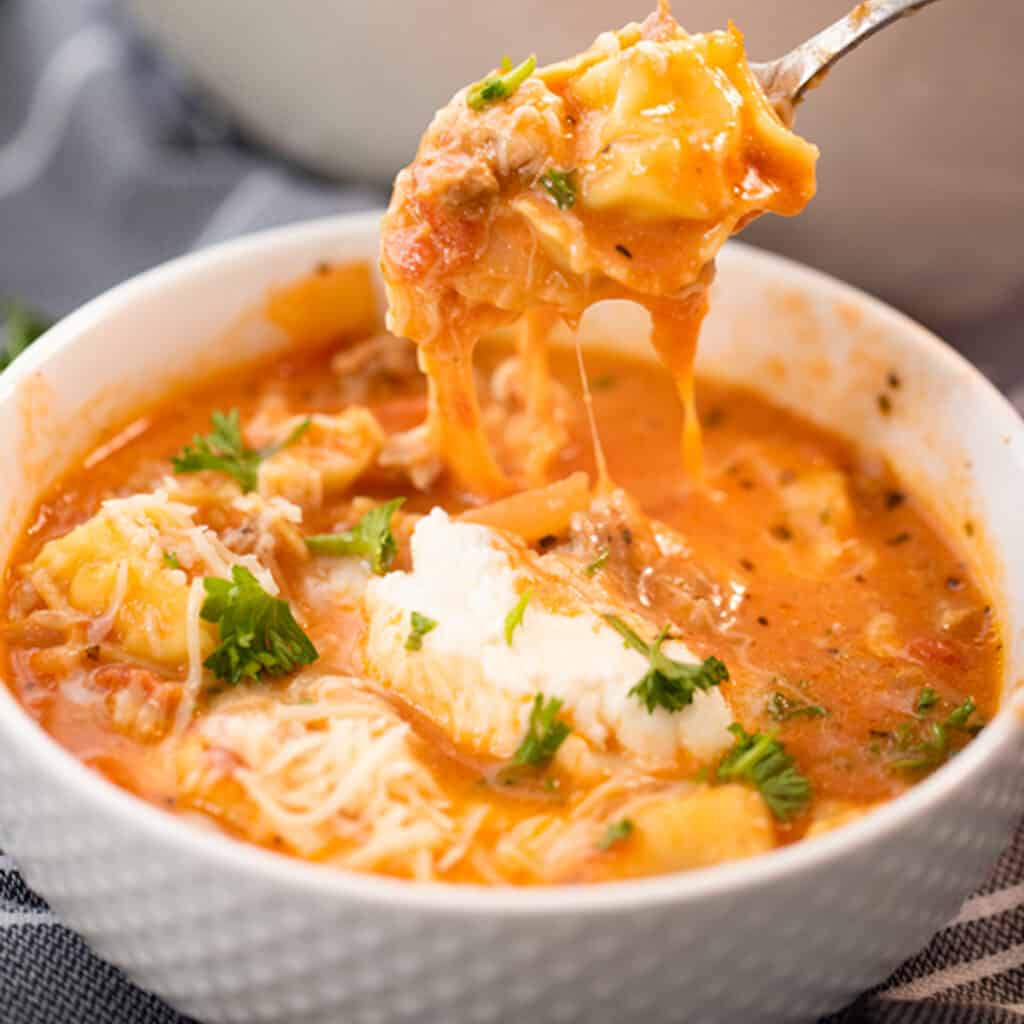 This Creamy Sausage Tortellini Soup is hearty, delicious, and the perfect cozy meal for a cold night. The rich and creamy tomato broth is loaded with ground Italian sausage, tortellini pasta, and spinach, perfect for serving with a side of garlic bread.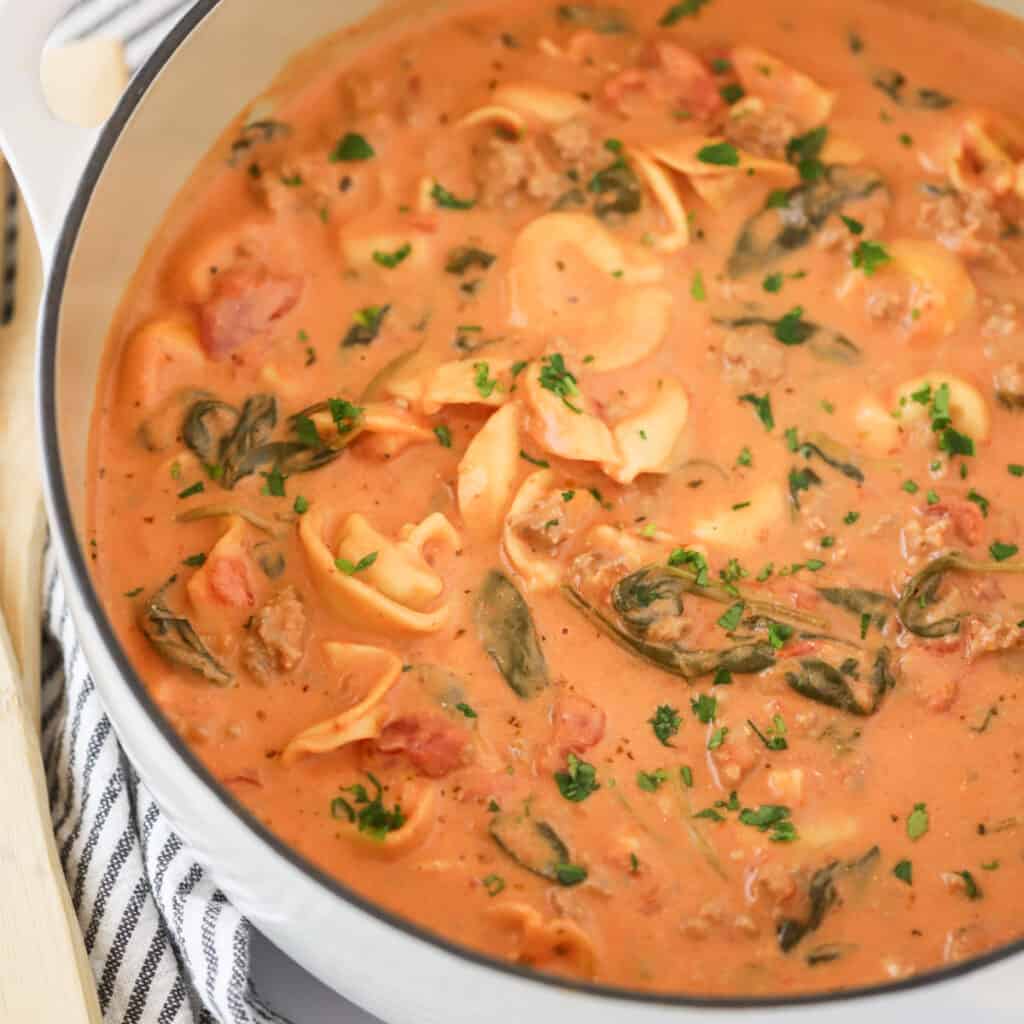 This White Chicken Chili Recipe is a quick, easy and hearty one-pot meal that can be made on the stovetop or slow cooker. A great alternative to traditional chili, this version is made with a thick, creamy broth packed with chicken, onions, white beans, green chilis, and spices.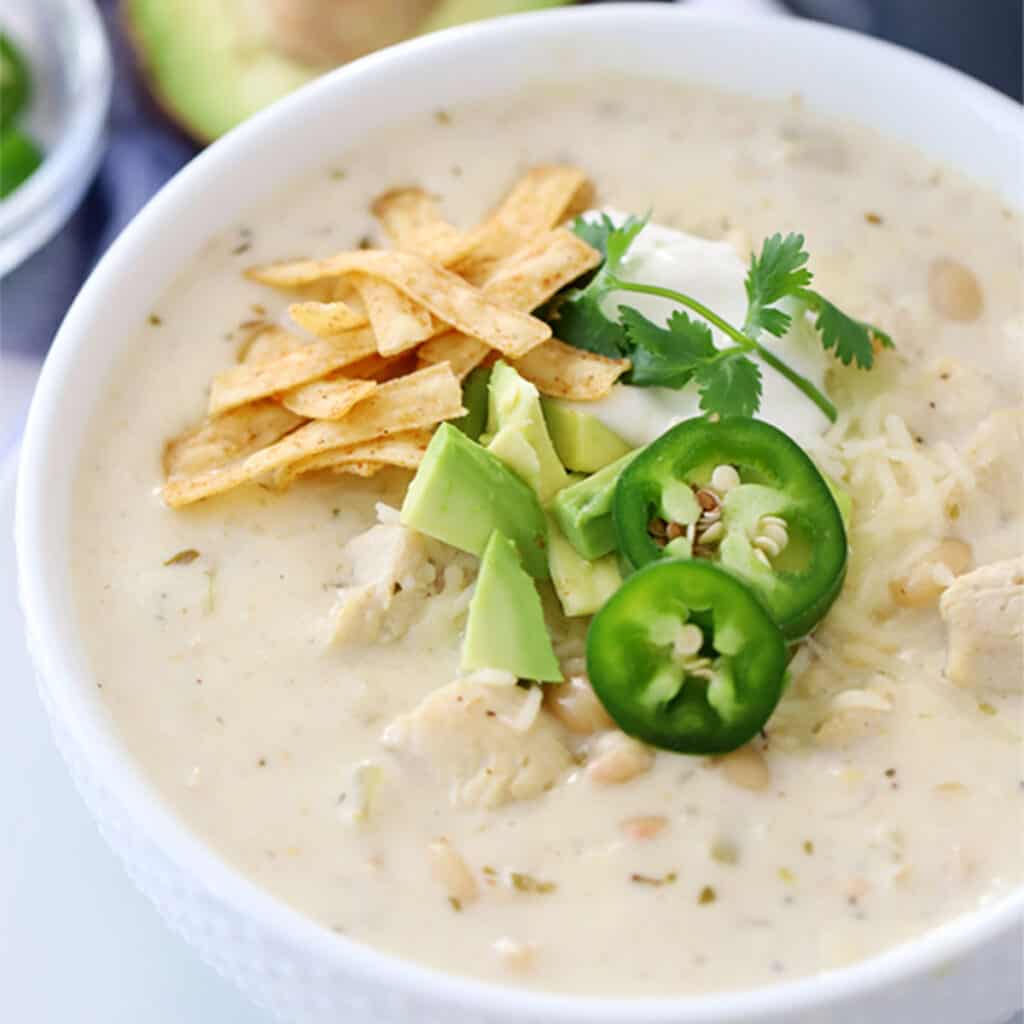 Taco Soup has got to be in the top ten of easiest dinners to make and the best part is that I usually have all the ingredients on hand. It's easy to keep all these ingredients in your pantry.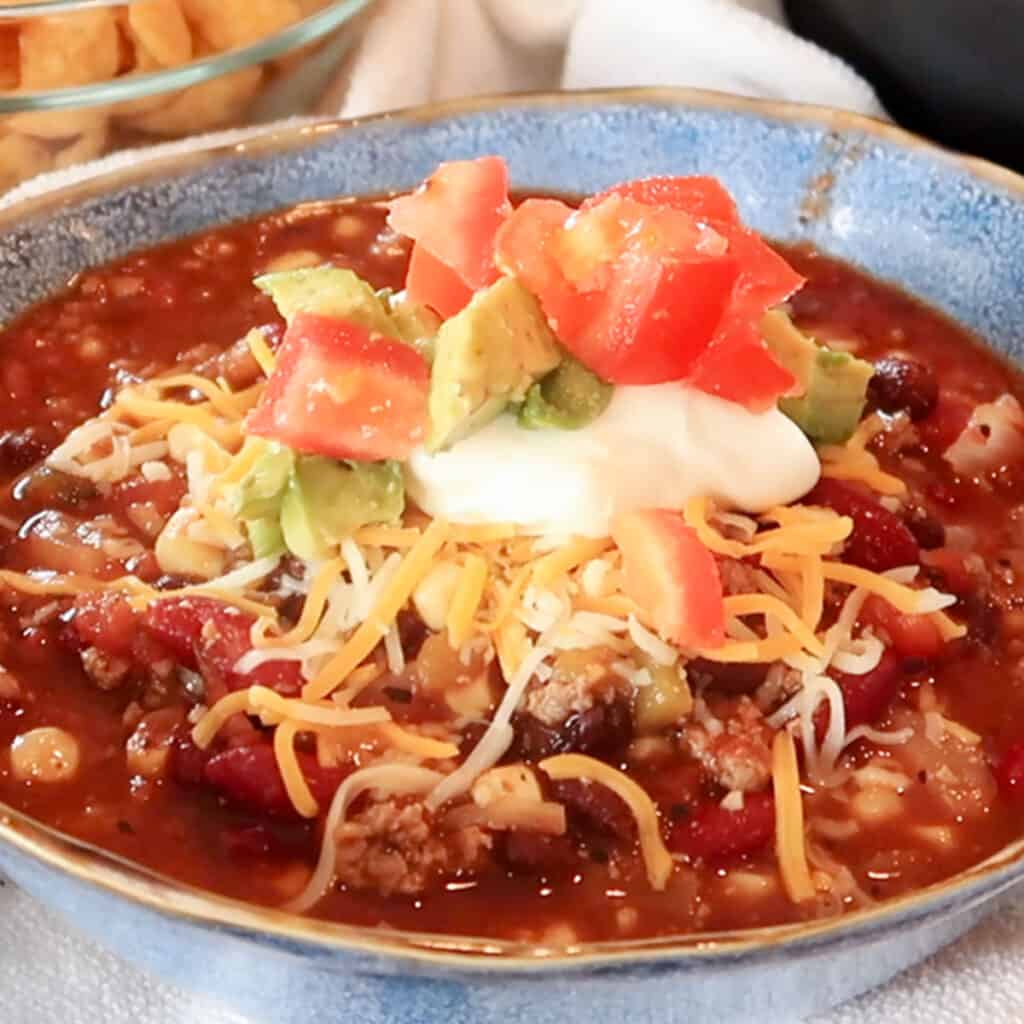 This Stuffed Pepper Soup has all of the ingredients you love about classic stuffed peppers cooked into a hearty soup. It's an easy one-pot recipe full of ground beef, rice, sauteed onions, and green bell peppers in a rich and savory tomato-based broth.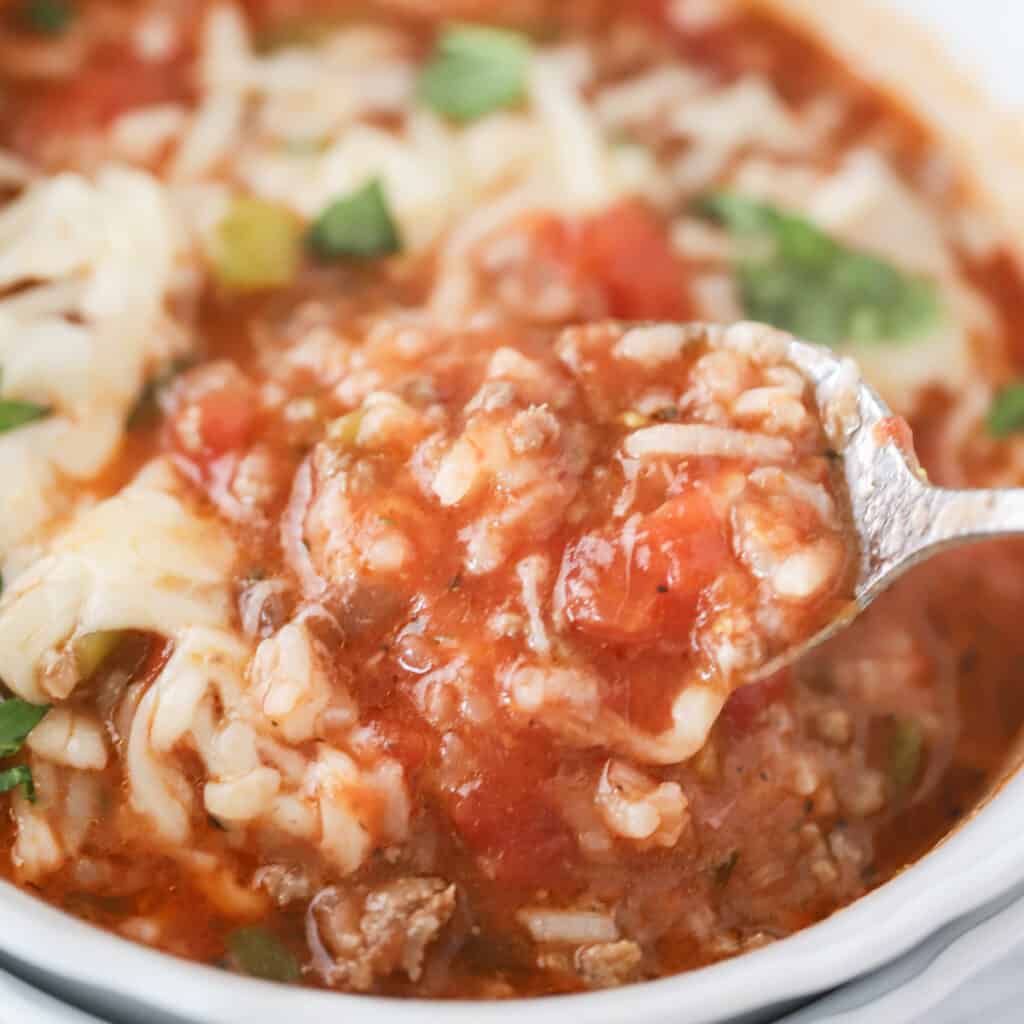 This easy Tuscan Soup is the perfect hearty comfort food for a cold winter night. Full of Italian sausage, potatoes, carrots, and spinach, all swimming in a rich and creamy chicken broth, it can be ready on your table in just about 30 minutes.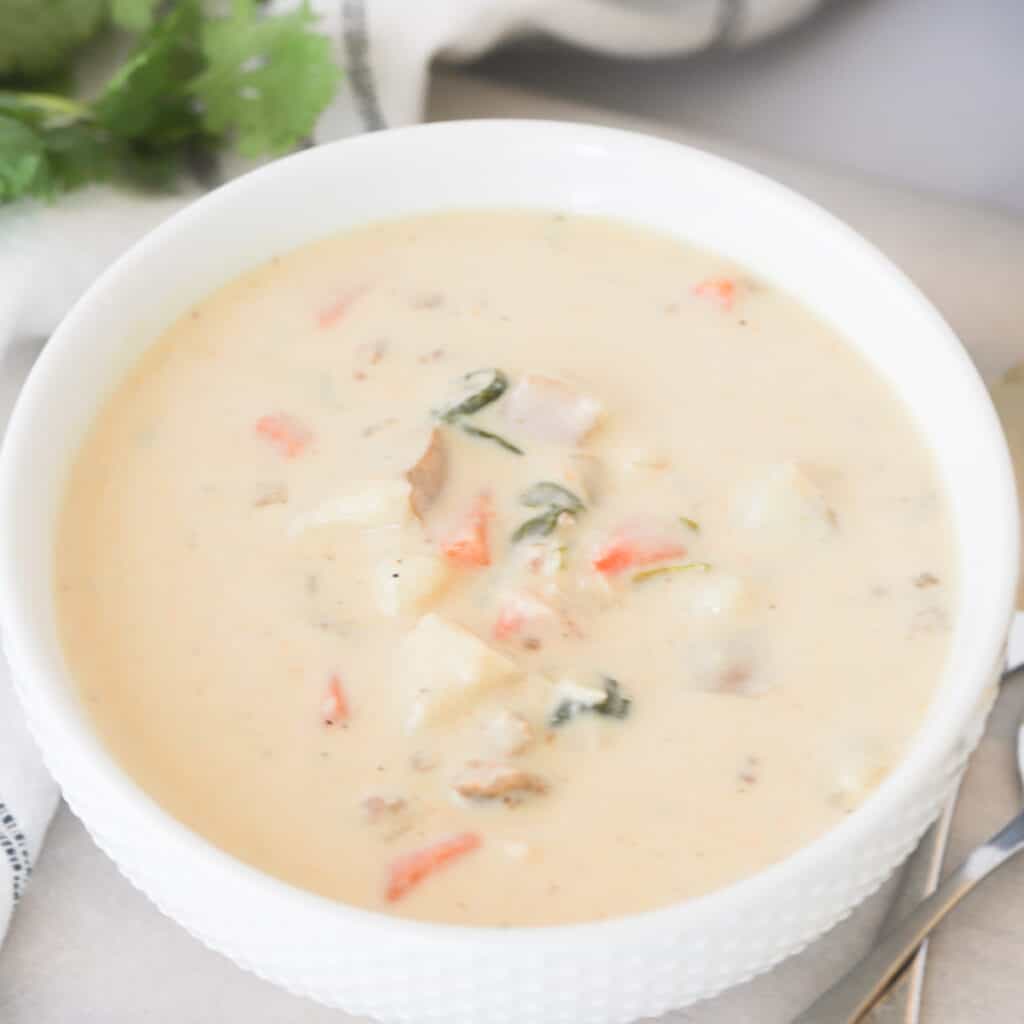 Some people call them chili haystacks. We call them jalopies, and they're one of the most popular dinner ideas from my childhood. Add a handful of Fritos on a plate, then add a scoop of chili, shredded cheese, sour cream, lettuce, olives, salsa, and guac (or any variation of your favorite toppings.)
Now as a busy mom, I appreciate them for different reasons and the top one being it's so quick and easy. I love to make a big pot of chili and then cook into dinner portion sizes for my family. I plan on freezing about 3-4 cups per meal. (There are 5 of us for dinner. Just freeze about ½ cup to ⅔ cup per person for a meal) You can get 4-5 meals out of one pot of chili. Just let it cool before freezing.
The best part is you can thaw it the day before you need it, and when you're ready to make dinner, it's as easy as re-heating chili and setting the toppings out. That's what I call a win/win!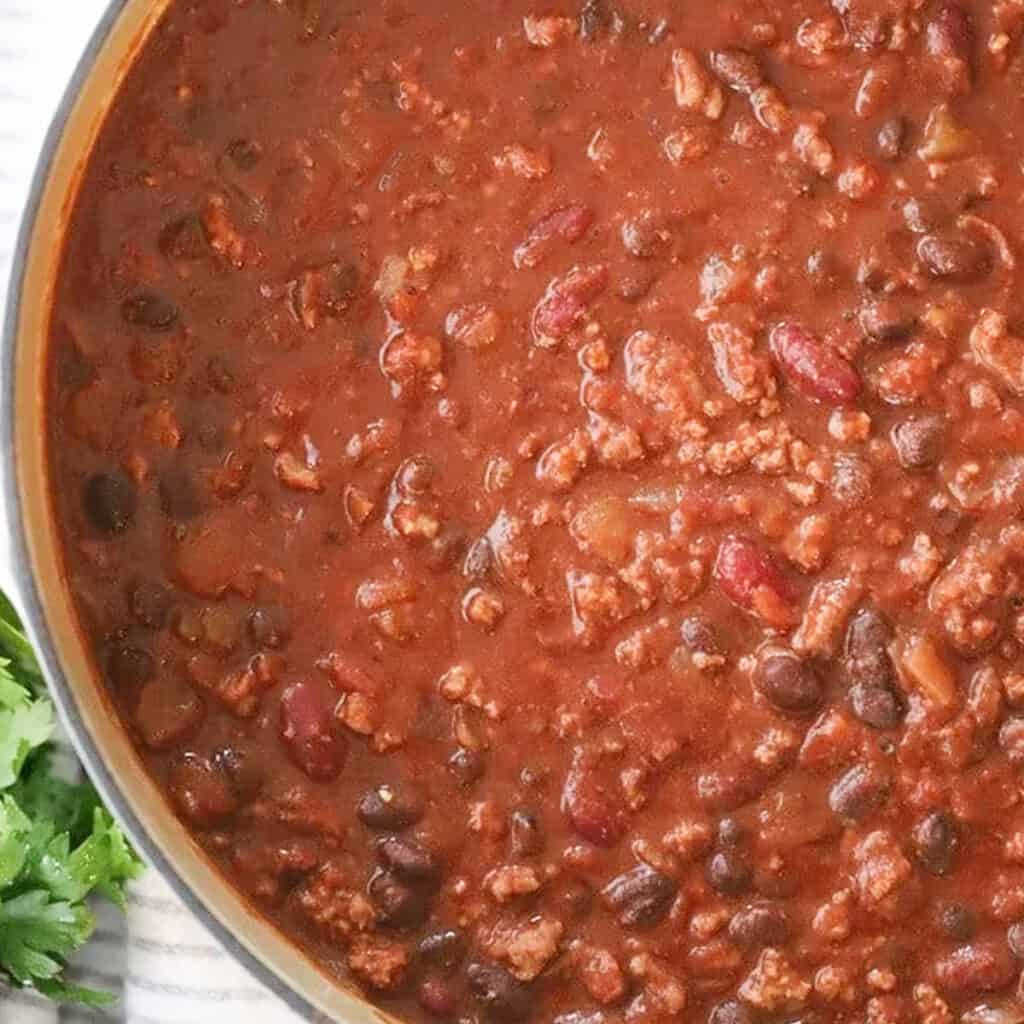 You can use homestyle egg noodles for this or make homemade ones. It's perfect for those chilly fall or winter days you want something cozy.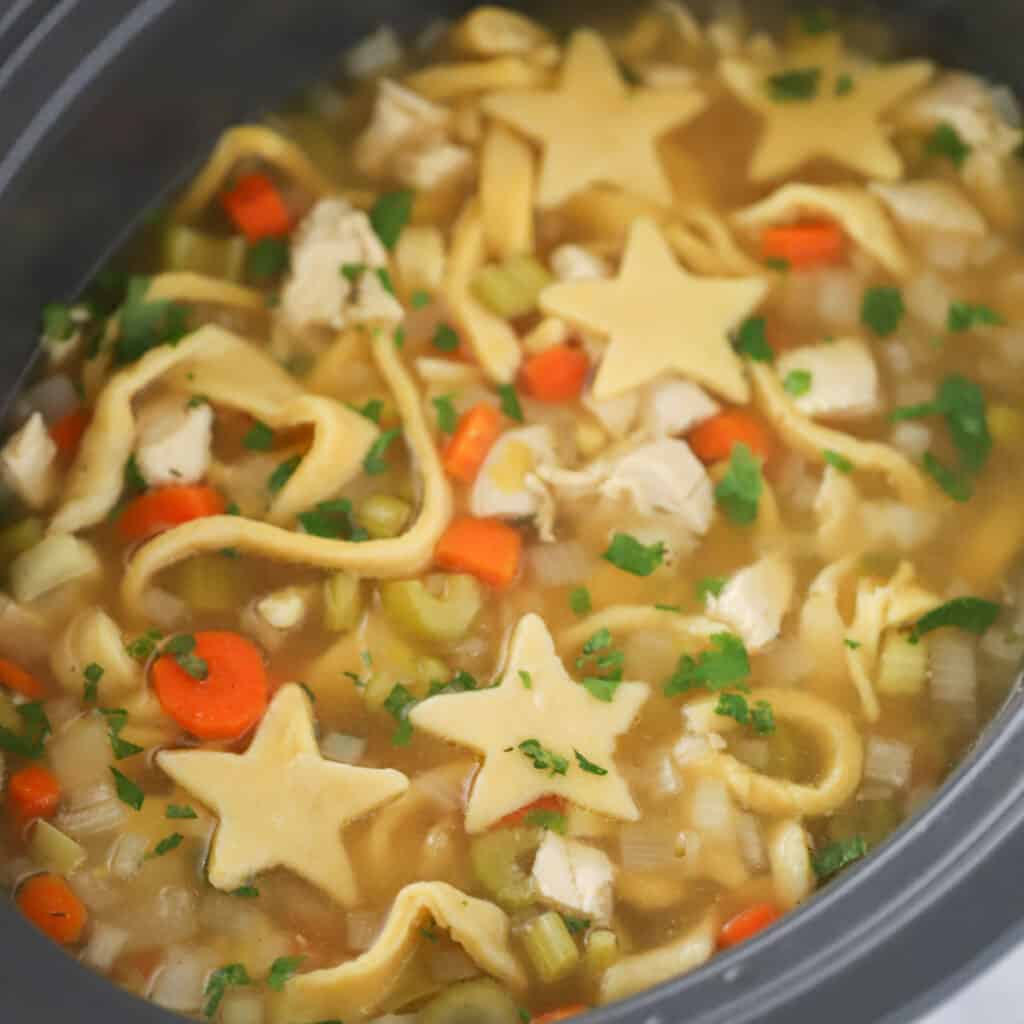 Cheap Dinner Ideas- Pasta Recipes
This hearty Sausage and Peppers Pasta with creamy tomato sauce is an easy pasta bake that is full of flavor and super easy to make. Not only is it great for busy weeknights, it's also a perfect freezer meal or make-ahead option.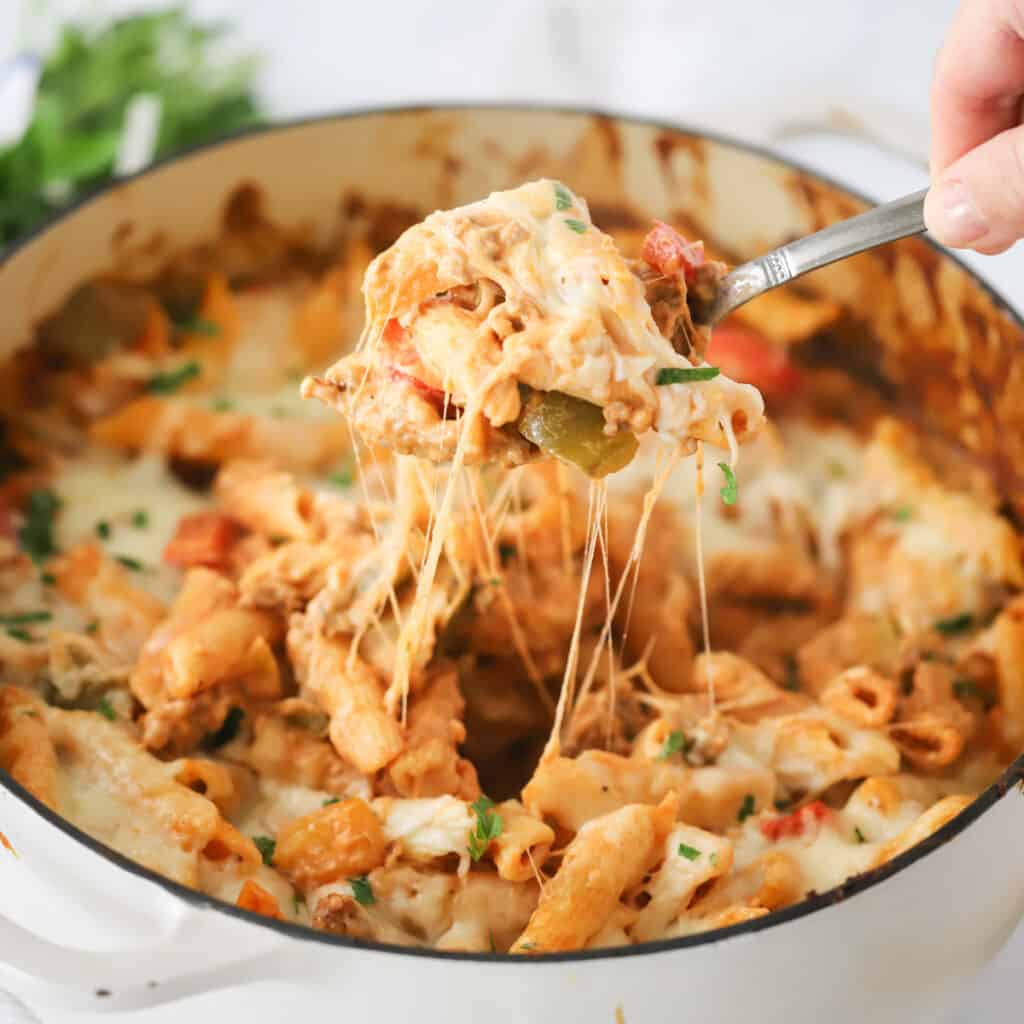 Make a double batch of this meat sauce and freeze more for later too. Serve it over your favorite pasta or zoodles. Serve with a side salad and some breadsticks or quick dinner rolls.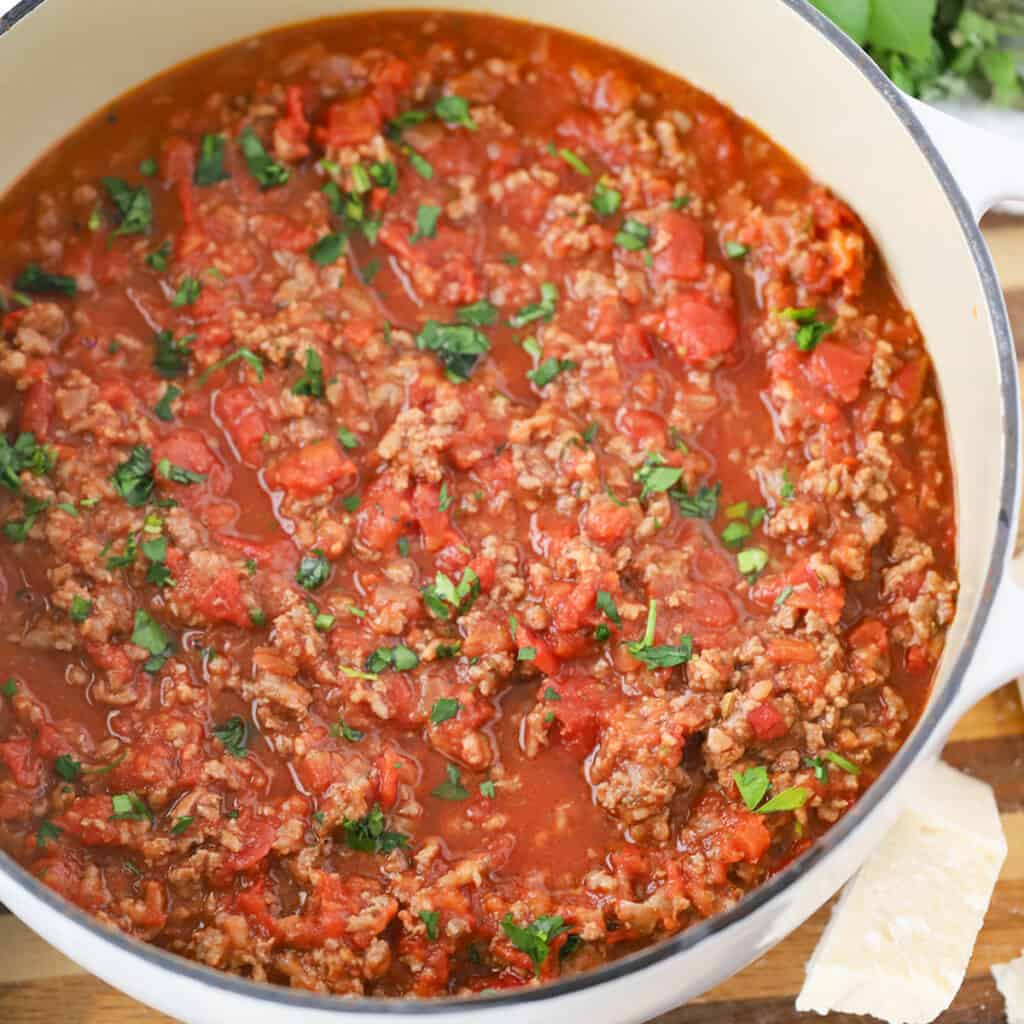 Add a scoop or two of pesto or marinara sauce for a fun switch up. Spoon over your favorite pasta, and serve with breadsticks or roasted broccoli for a fun variation.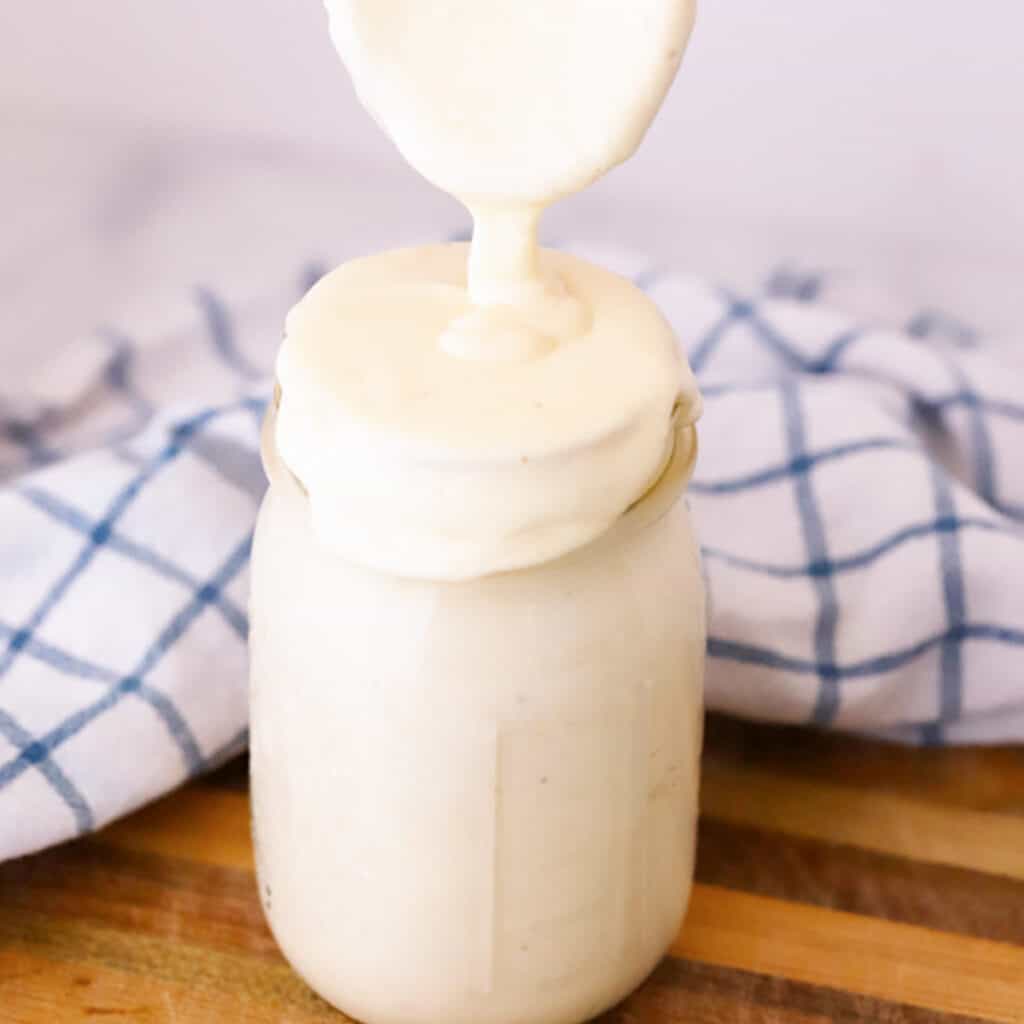 This Sun Dried Tomato Alfredo Sauce is creamy, delicious, and everything you want in a pasta sauce. It's loaded with sundried tomatoes and parmesan cheese and makes the most amazing alfredo sauce with sun dried tomatoes. It's an easy dinner recipe your family will love again and again.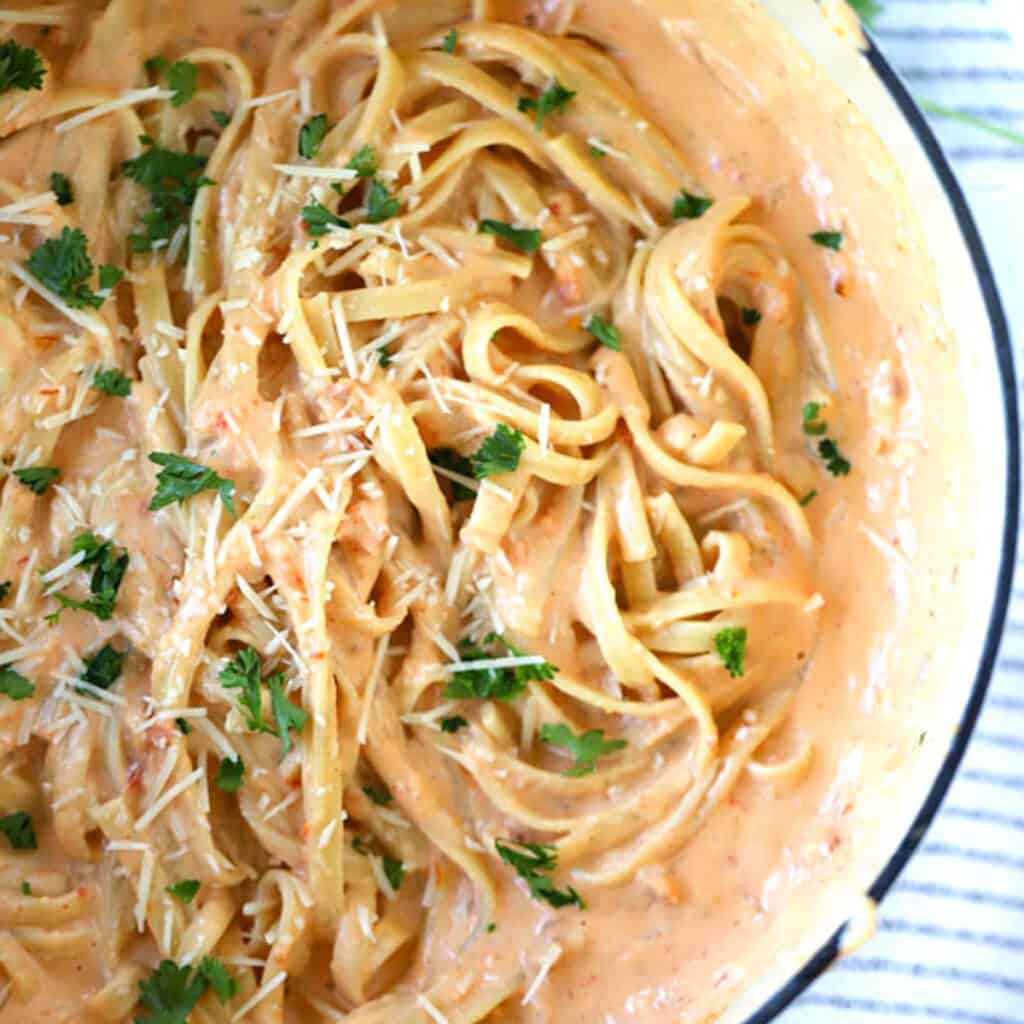 This Lemon Garlic Pasta Sauce can be made in just the time it takes your pasta to cook. It only takes a few ingredients and can be ready in under 30 minutes.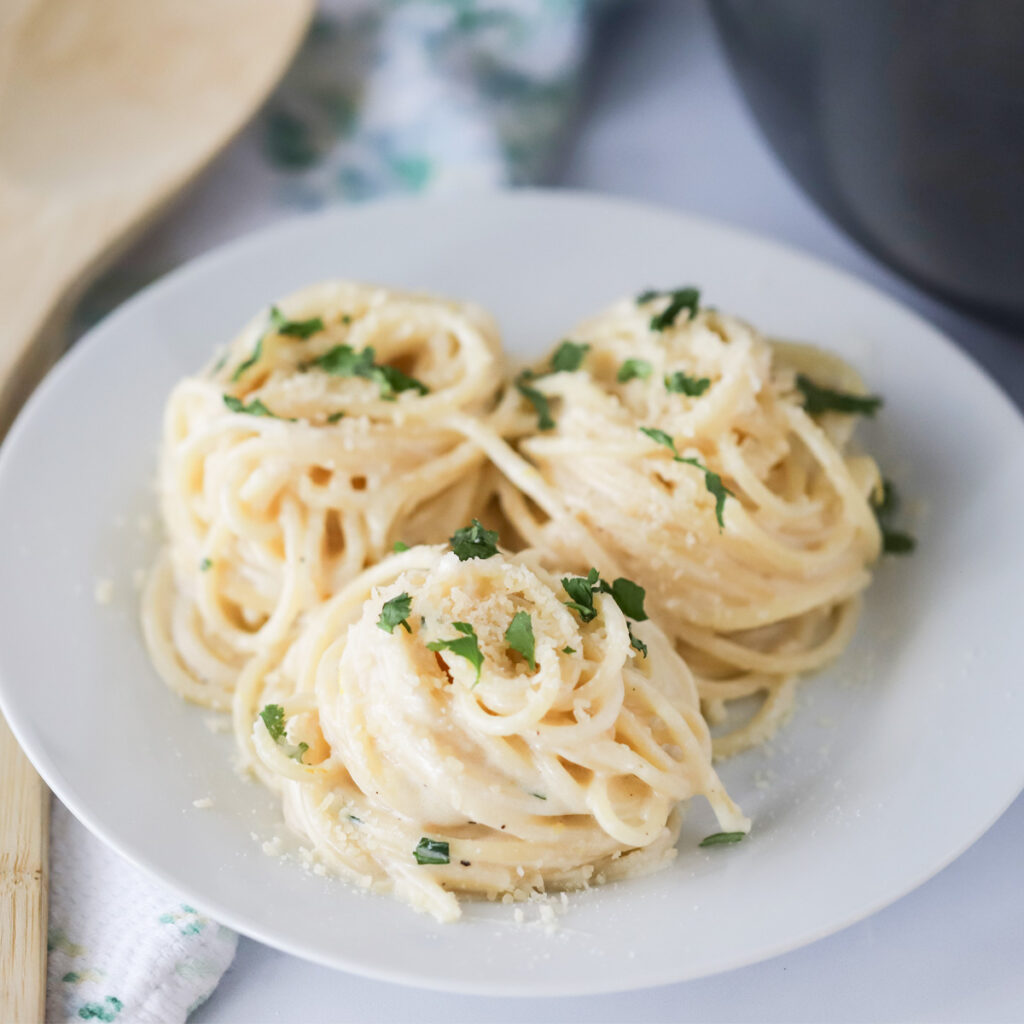 If you're looking for a simple yet satisfying meal, it's hard to go wrong with spaghetti carbonara. This classic pasta dish features a rich and creamy sauce, made from eggs, cheese, and bacon. It's a cheap dinner option that's perfect for those nights when you don't have a lot of time to cook, but still want something delicious.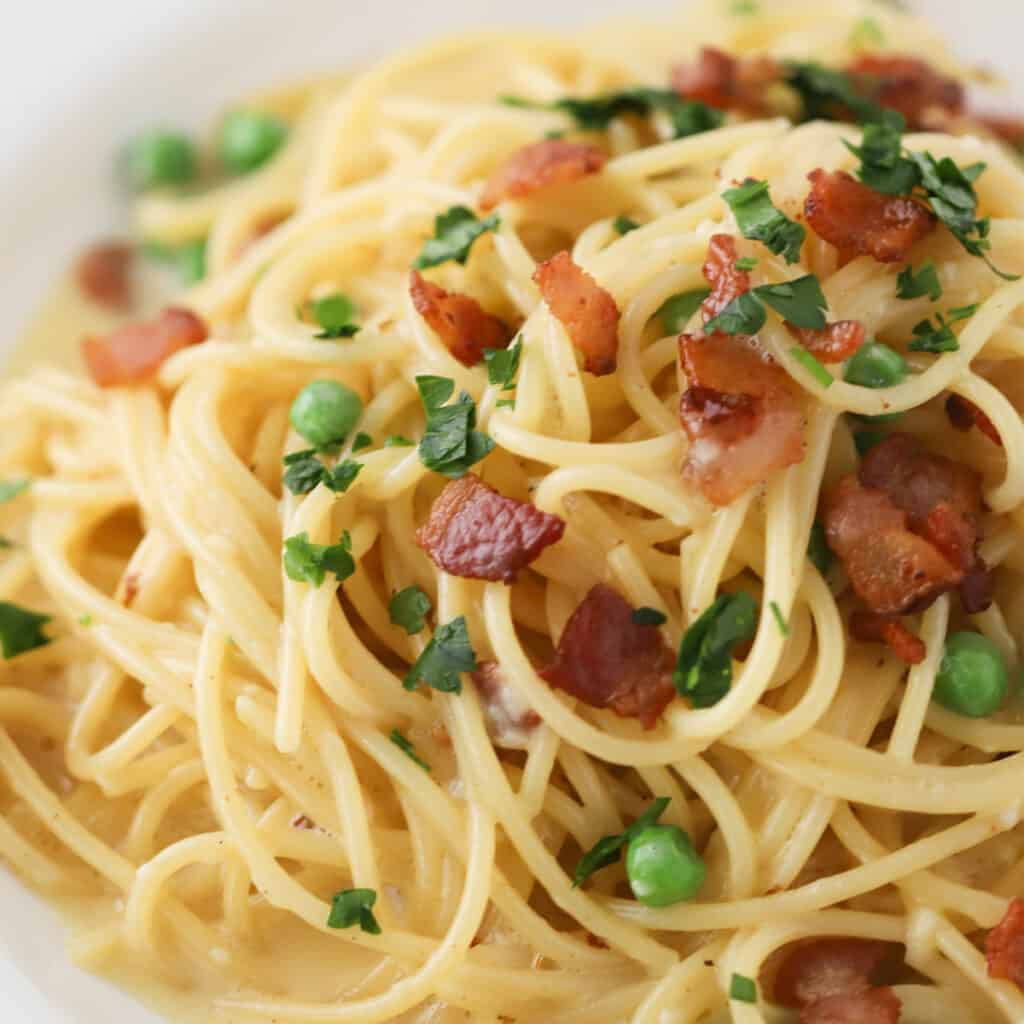 Breakfast for Dinner
There are so many breakfast and brunch recipes to choose from and breakfast foods are notorious for being inexpensive. Even with the price of eggs, it's still relatively inexpensive. There are so many breakfast foods that only have a few ingredients but are packed with flavor!
These freezer-friendly Breakfast Burritos are stuffed full of scrambled eggs, roasted sweet potatoes, cheese, and three kinds of meat. They make a hearty grab-and-go breakfast, perfect for busy mornings.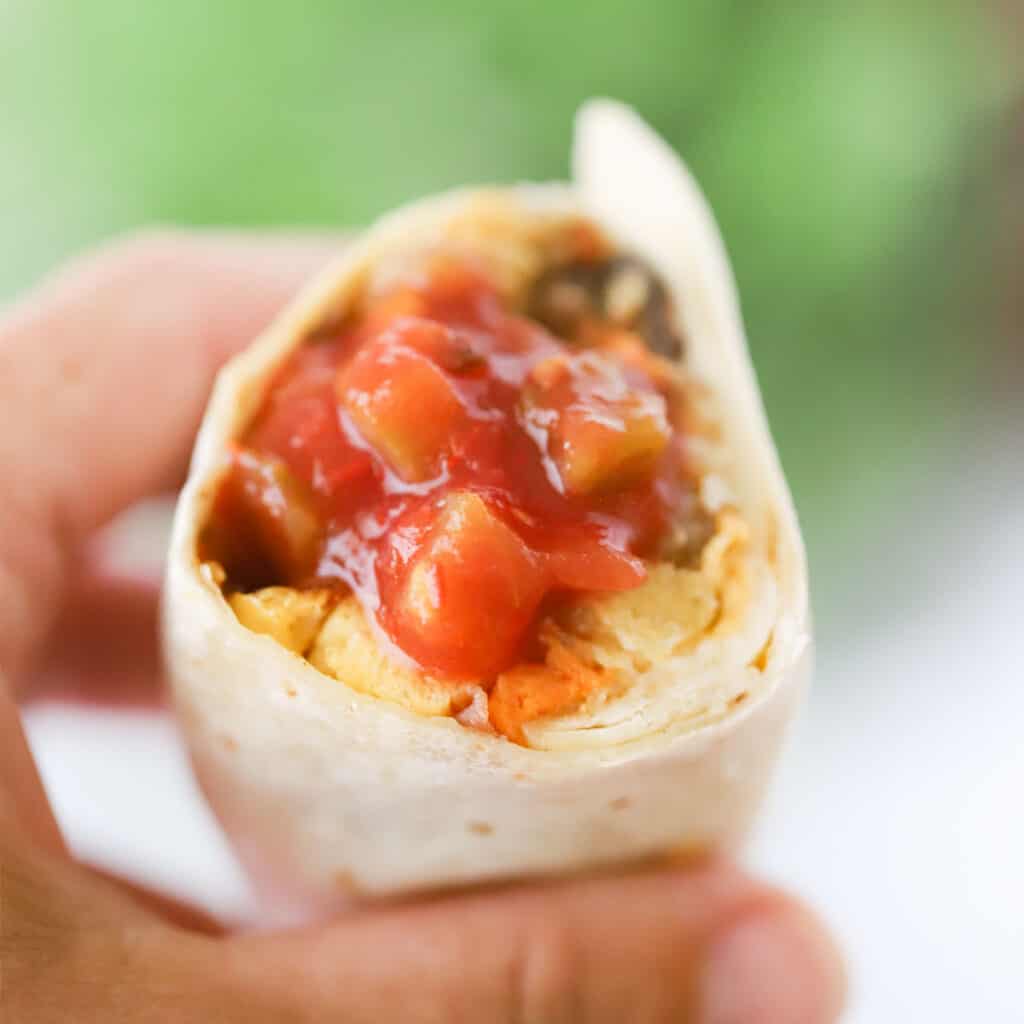 69. Pancake and Sausage Links
This is the Best Buttermilk Pancake Recipe, it beats each and every pancake mix hands down. This makes the best light and fluffy pancake recipe and couldn't be simpler. All you need is a little slab of butter, some maple syrup, some sausage links, and voila - the perfect breakfast!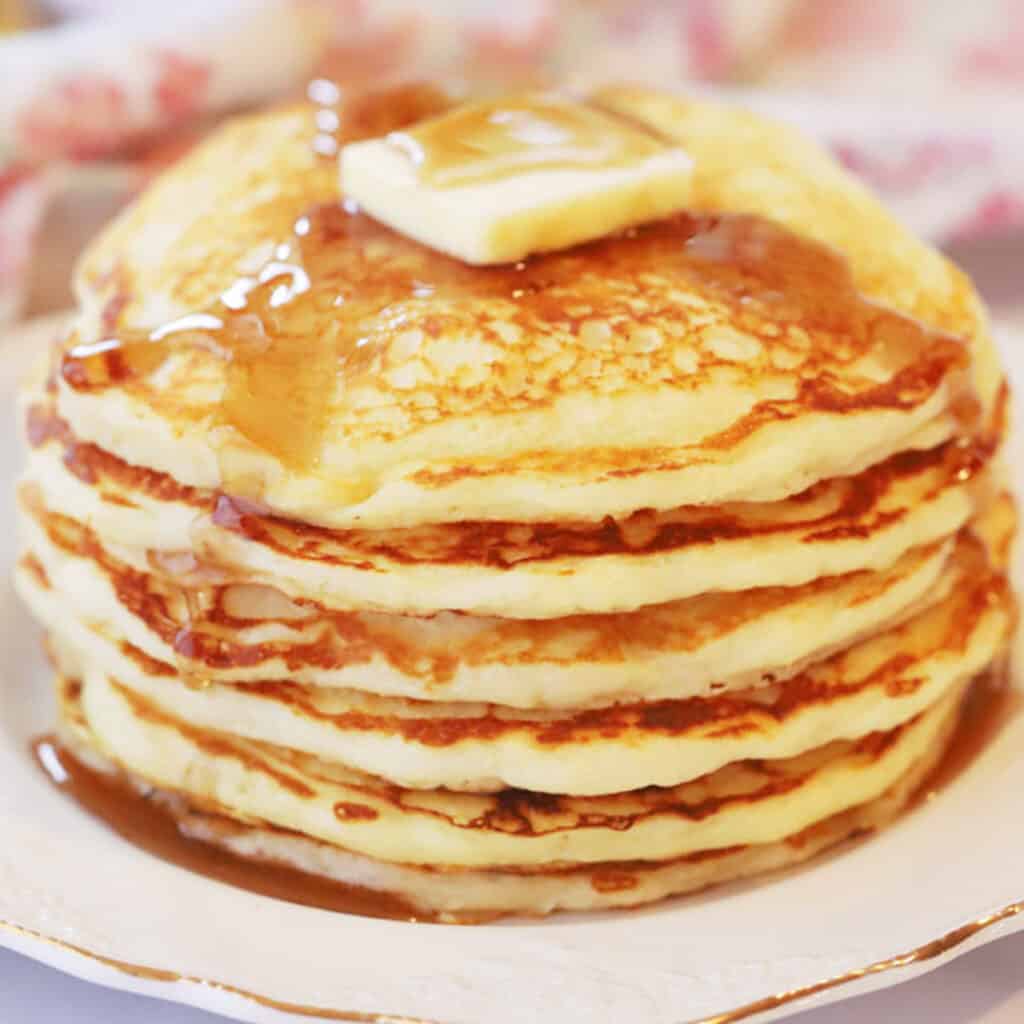 This Homemade Belgian Waffles Recipe is super fluffy on the inside, crisp on the outside, and can be ready in no time. Top them with whipped cream, powdered sugar, your favorite syrup, and fresh berries for a true breakfast treat.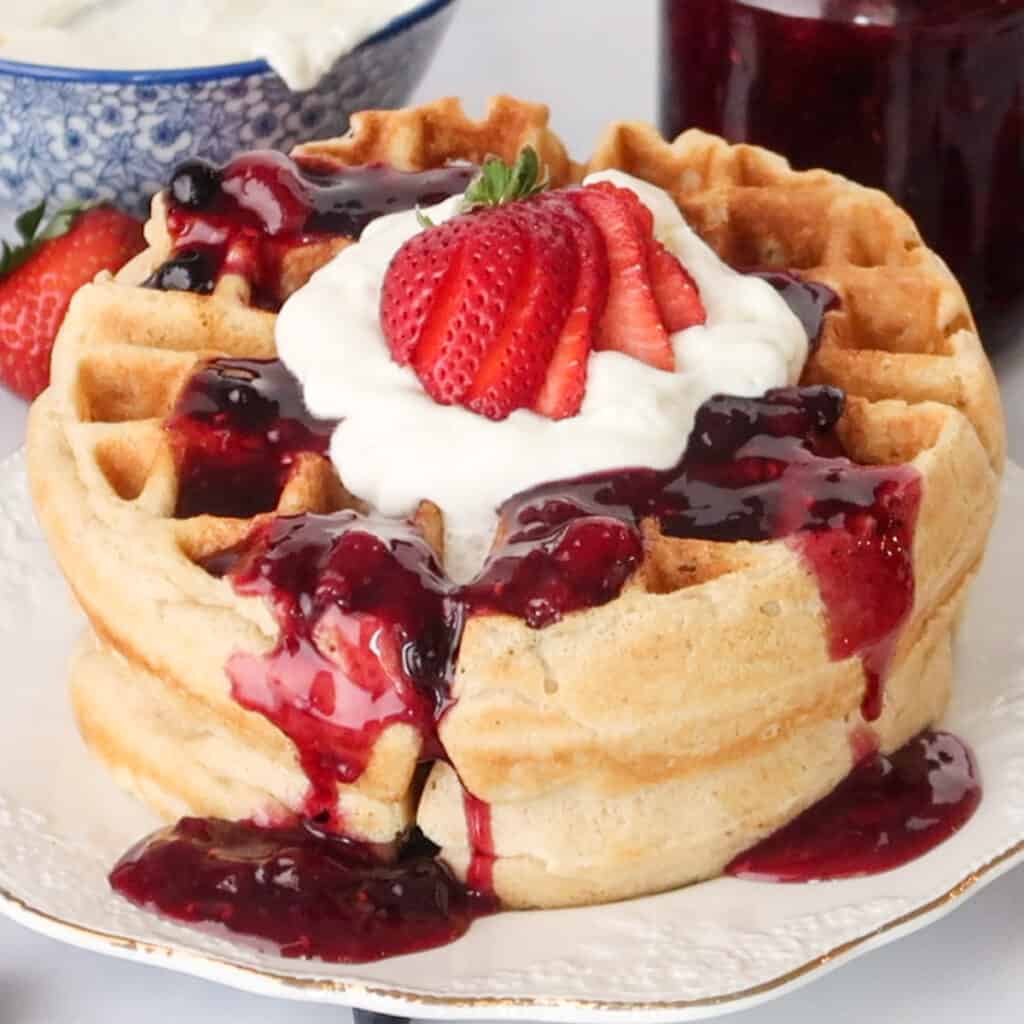 71. Easy Eggs and Toast
This recipe for puffy oven-baked German Pancakes uses just a few simple ingredients and takes only a handful of minutes to prepare. Served with fresh fruit, syrup and a dusting of powdered sugar, they will quickly become a family favorite.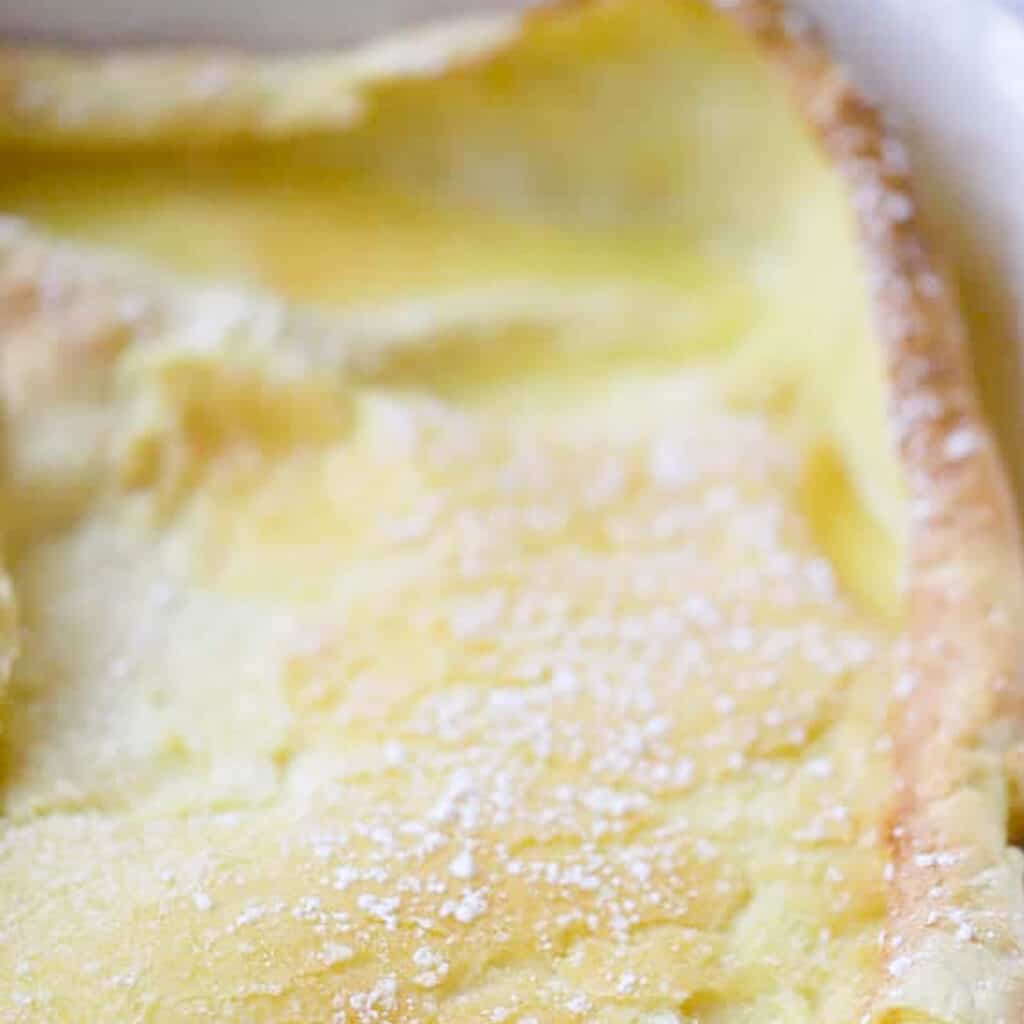 This Easy Ham and Cheese Quiche Recipe is a perfect breakfast quiche recipe. It's a recipe using pre-made pie crust and all your favorite quiche ingredients. It's layered with ham, cheese, green onions, cheese. and has the option for a delicious hollandaise sauce.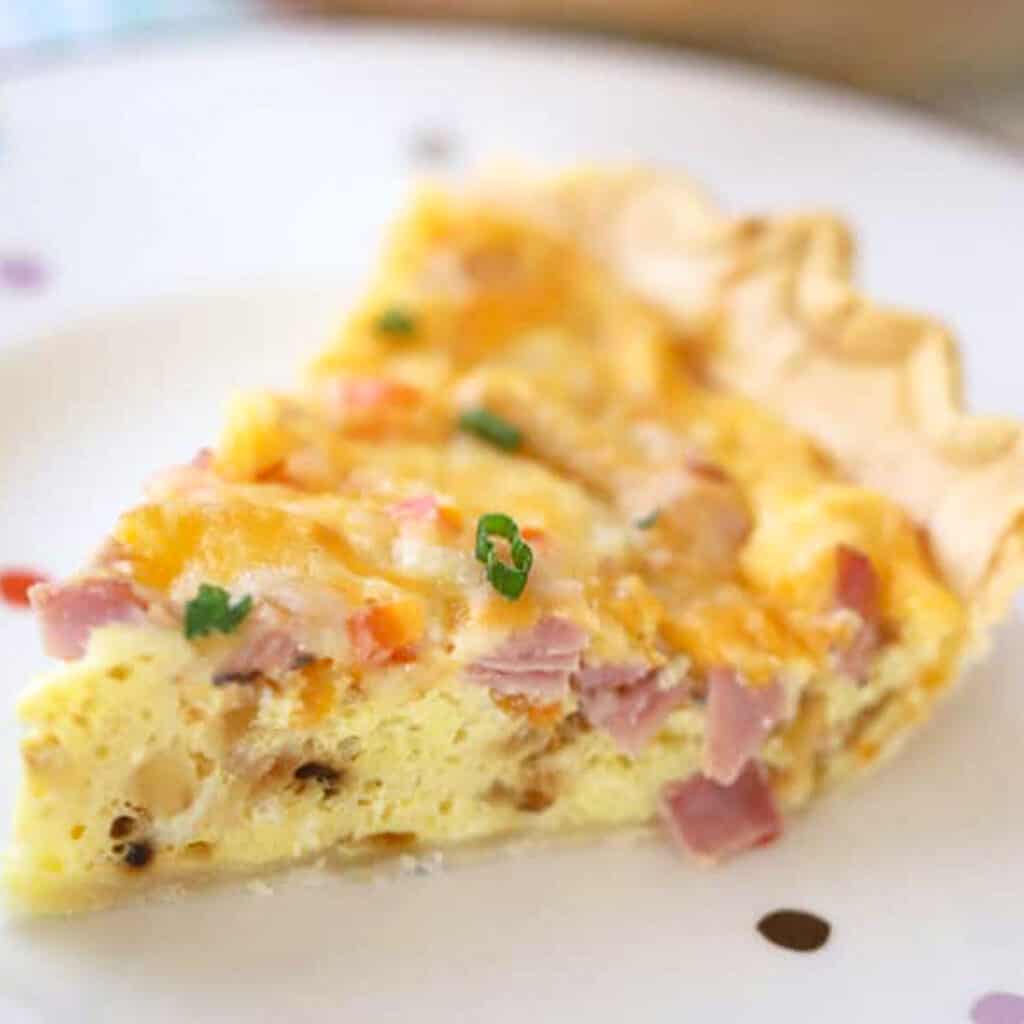 This Classic French Toast Recipe is light, fluffy, and super simple. Lightly sweetened, with just a hint of cinnamon and nutmeg, this accompanies just about any breakfast dish. It tastes great, served solo with maple syrup or with fresh fruit and whipped cream. This is an easy breakfast recipe your family will be asking for again and again.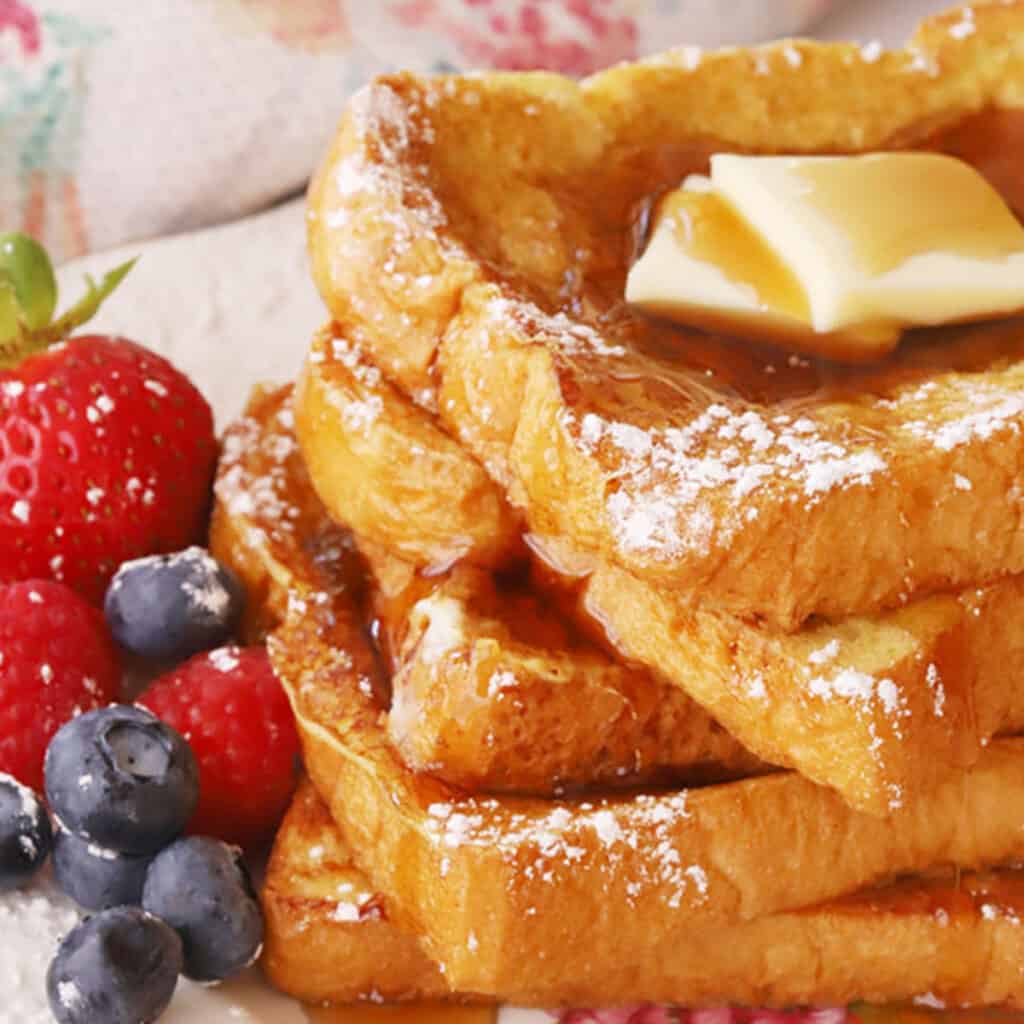 Apple Cinnamon French Toast Bake is an easy and delicious french toast bake you can make ahead of time. This Overnight Apple French Toast Bake is the perfect addition to any brunch menu if you have a crowd to feed or a holiday breakfast meal.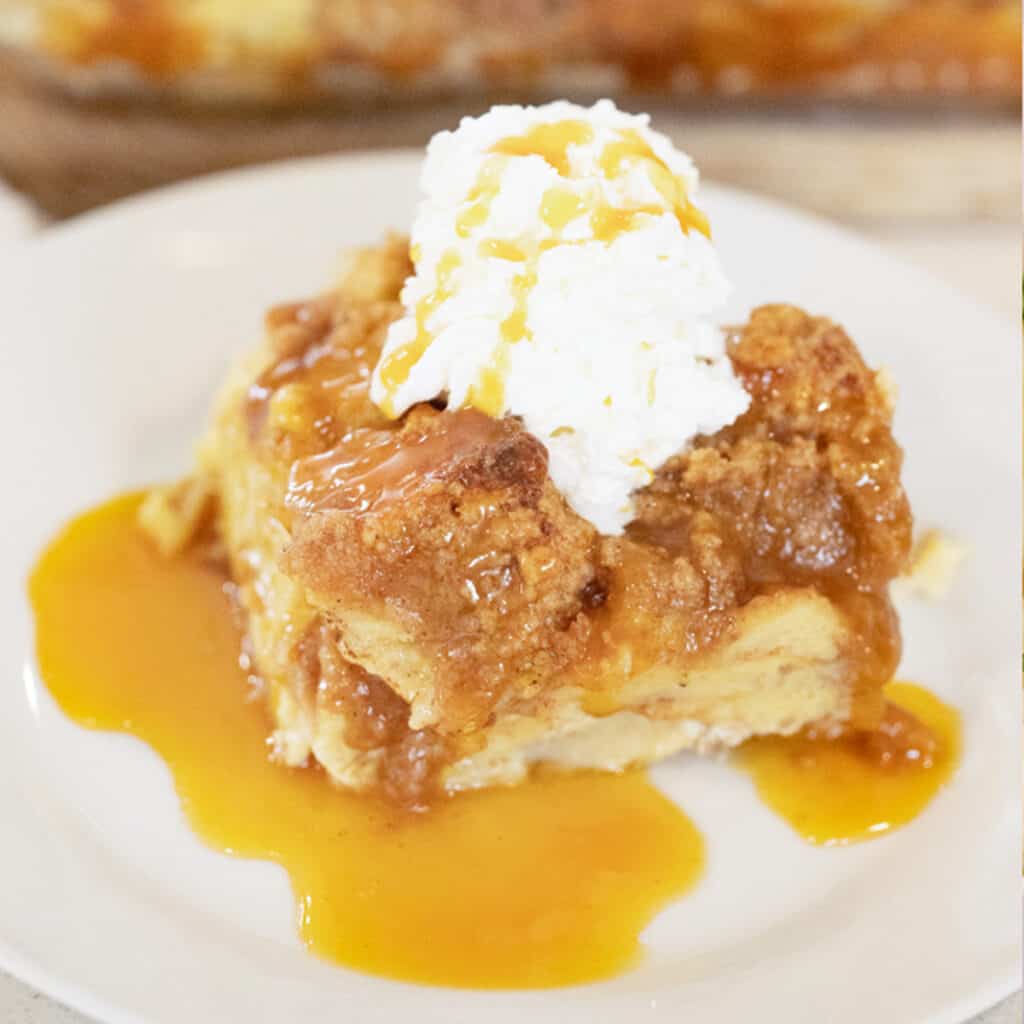 Vegetarian Cheap Easy Meals
Whether you're trying to work in a meatless Monday into your rotation or just trying to cut back on animal protein, here are a few of our favorite vegetarian dinner ideas.
These Crispy Bean Burritos are the ultimate quick and easy weeknight dinner that the whole family will love. Each pan-fried burrito is filled with refried beans, salsa, and melty cheese, perfect for serving with salsa, sour cream, guacamole, or any of your favorite Mexican toppings. It's truly a cheap dinner idea you can make ahead of time and on a budget.
77. Grilled cheese and Tomato Soup
Do you have a bunch of tomatoes in your garden you need to use? If so, this is the recipe for you! I'll show you how to roast garden veggies and make them into this rich and creamy tomato soup, perfect to serve alongside a crispy grilled cheese sandwich.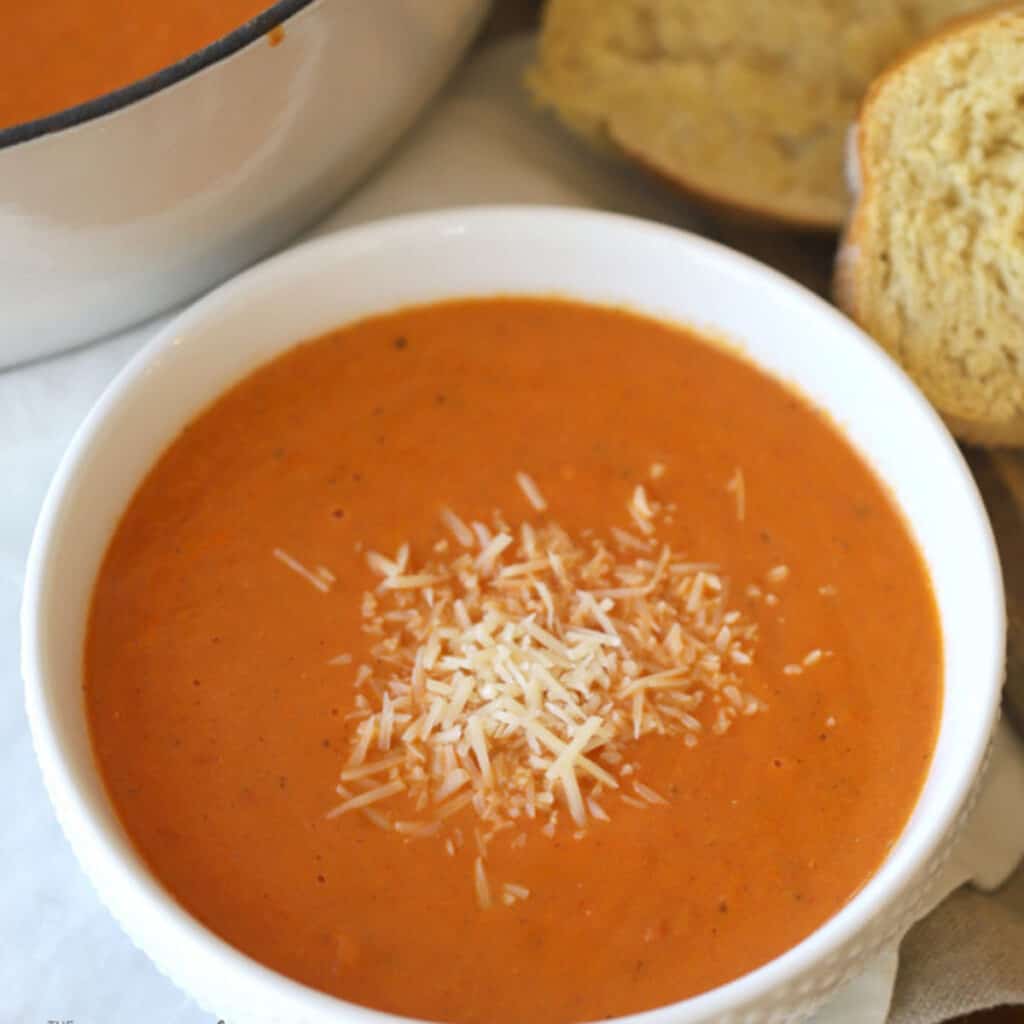 You're going to love this Minestrone Soup Recipe. It's just like the minestrone soup you love at your favorite Italian Restaurant. This classic Italian soup recipe is loaded with vegetables, rich broth and topped with delicious parmesan cheese. It's so easy to make, and your family is going to love it.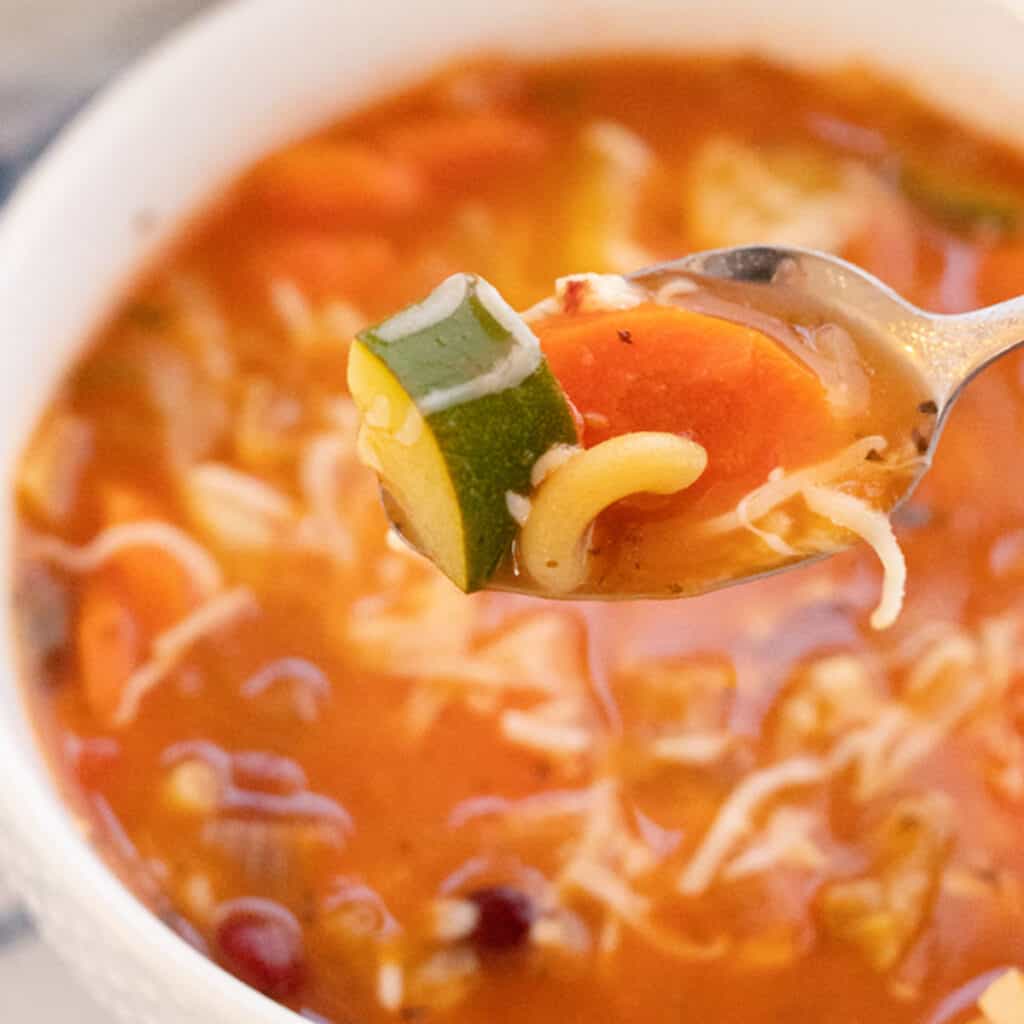 These 4-Cheese Stuffed Pasta Shells are incredibly delicious and a favorite vegetarian meal for Meatless Monday. They're made with ricotta, cottage, parmesan, and mozzarella cheese. They are the perfect dinner to take to a friend or put in the freezer for another day.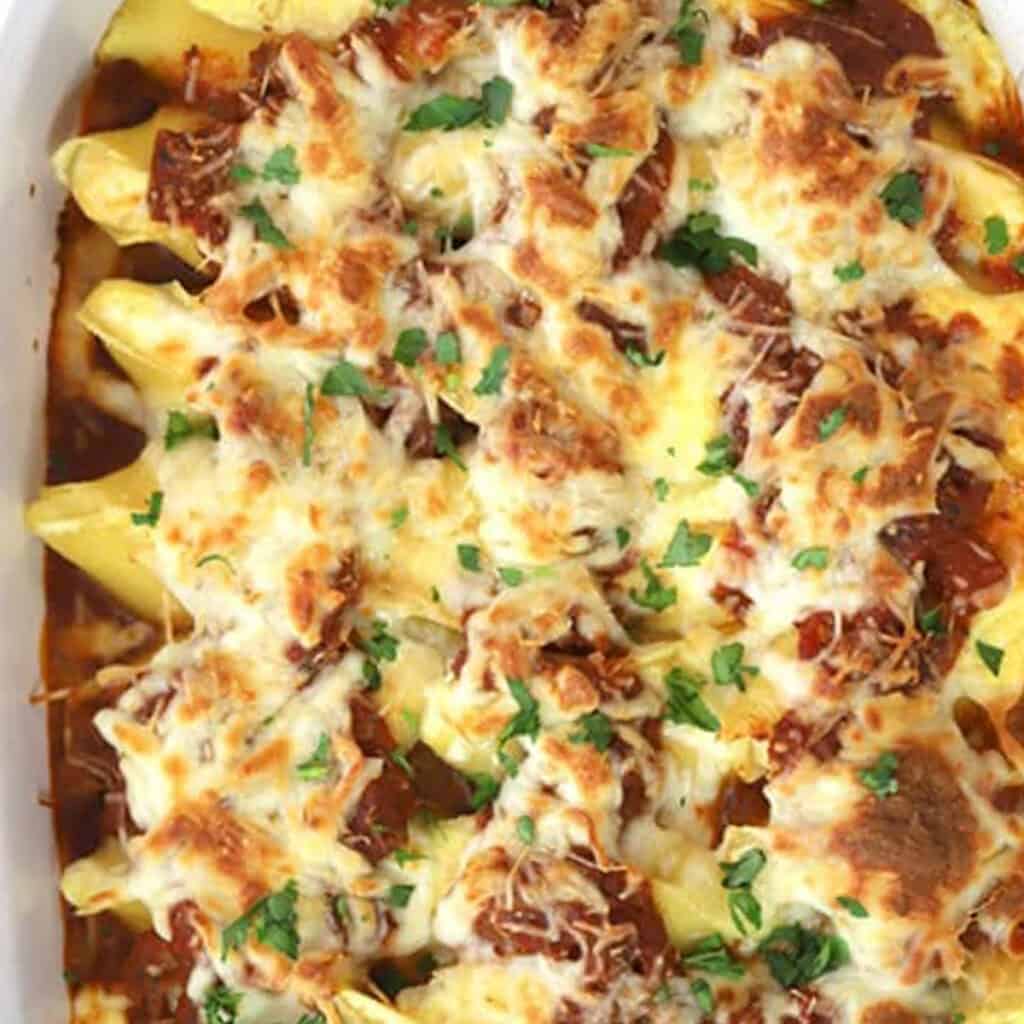 More Cheap Dinner Recipes and Easy Family Favorites
If you've tried this recipe, please rate it and leave a comment on this post. I love hearing feedback from you. It helps me and other readers too! If you love Pinterest, feel free to leave a comment and photo there too. Also, if you like to share, use the hashtag #thecarefreekitchen on Instagram and tag me @thecarefreekitchen so I can find you and give your post some love. You can also find me on Facebook at The Carefree Kitchen. Thank you!!
This list of 70+ Quick Cheap Dinner Ideas will have you cooking delicious, budget-friendly meals all year long. We've included comfort food classics alongside new favorites.
Reader Interactions