We've handpicked over 30 of our favorite Easy Christmas Candy Recipes and come up with this list of sweet treats that are perfect for gift giving, holiday parties and snacking. From traditional Christmas candy like toffee to caramel popcorn - we've got something for everyone and each recipe is easy enough for even a novice candy maker.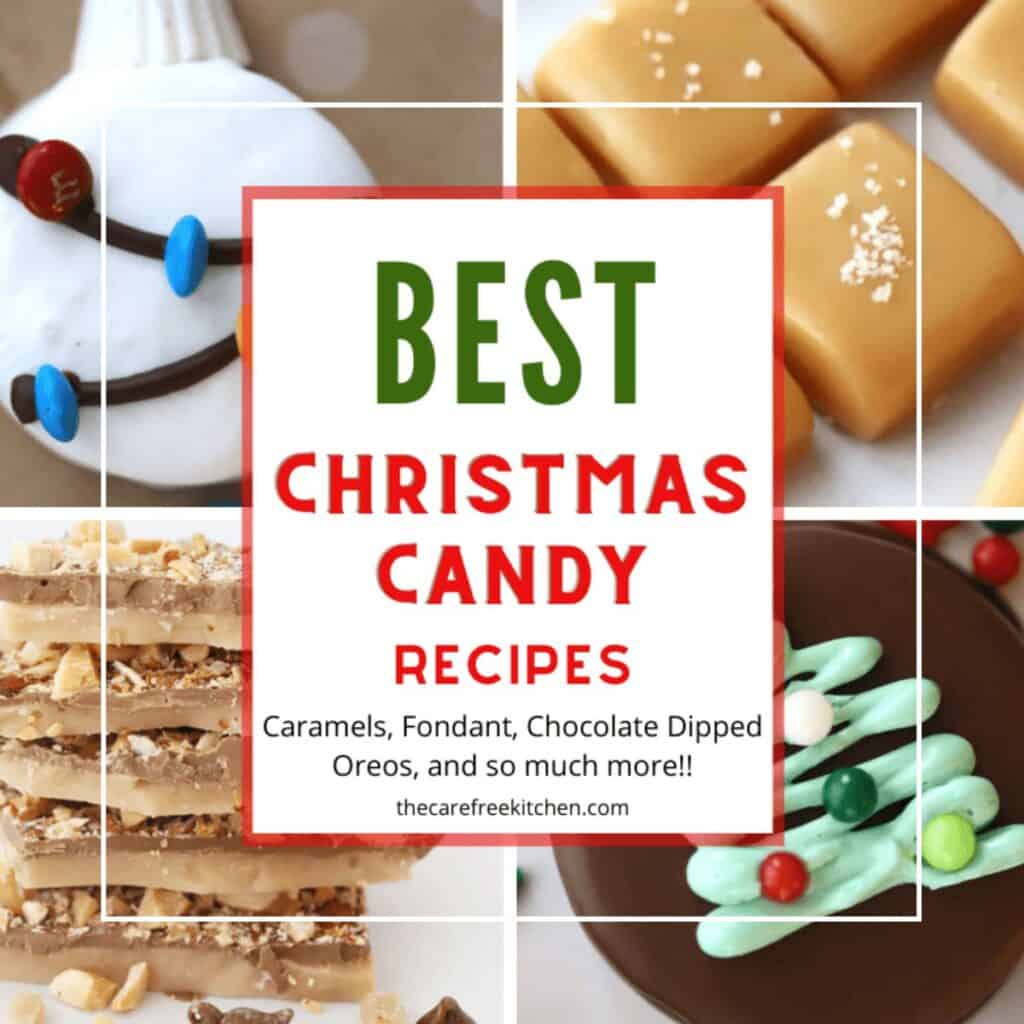 Jump to:
Easy Christmas Candy Recipes
Sure, we love Christmas cookies - who doesn't? In fact, we have an entire post based on our favorite Christmas cookie recipes. But, let's not forget about the other sweet treat that's perfect for gift giving, cookie plates and holiday parties.
We're talking Christmas candy, and this list over 30 of our Best Recipes for Christmas Candy has a little something for everyone. We've included traditional Christmas candy, like Homemade Caramels, alongside easy candy recipes with few ingredients like Easy Rolo Pretzel Bites and White Chocolate Dipped Ornament Oreos.
If chocolate is your thing, we've also got a few homemade Christmas chocolates, like Peanut Butter Balls, Nutella Balls, and an assortment of chocolate-covered cookie candies to make.
Everything on this list is easy enough for even the most inexperienced cook, so throw on an apron, dive right in and let us know what you liked most.
Easy Christmas Candy Popcorn Recipes
This Homemade Caramel Popcorn is sweet, salty, buttery, crisp, and super addictive. It blows away any store-bought caramel corn and is so simple to make.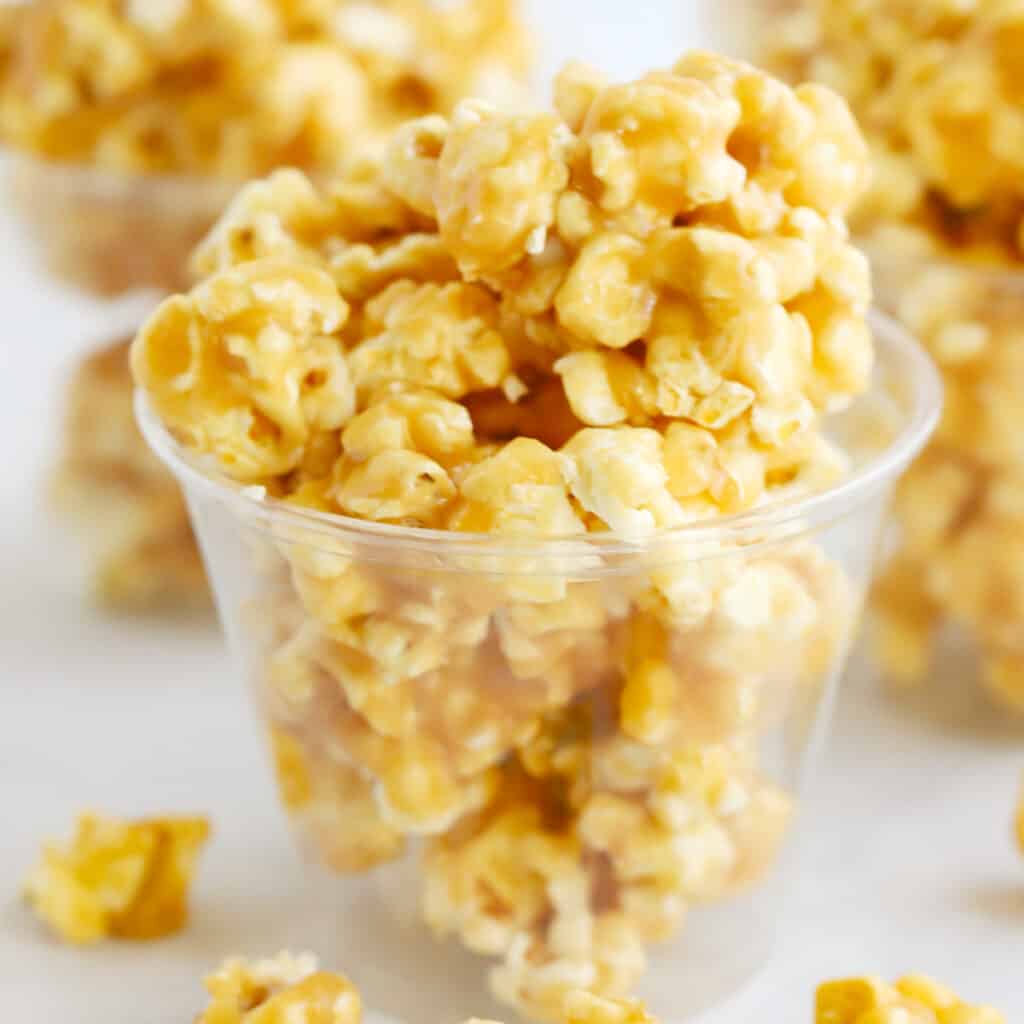 This is a great recipe to use to make popcorn balls. For Christmas, skip the cinnamon bears and form each into individual balls to serve at holiday parties.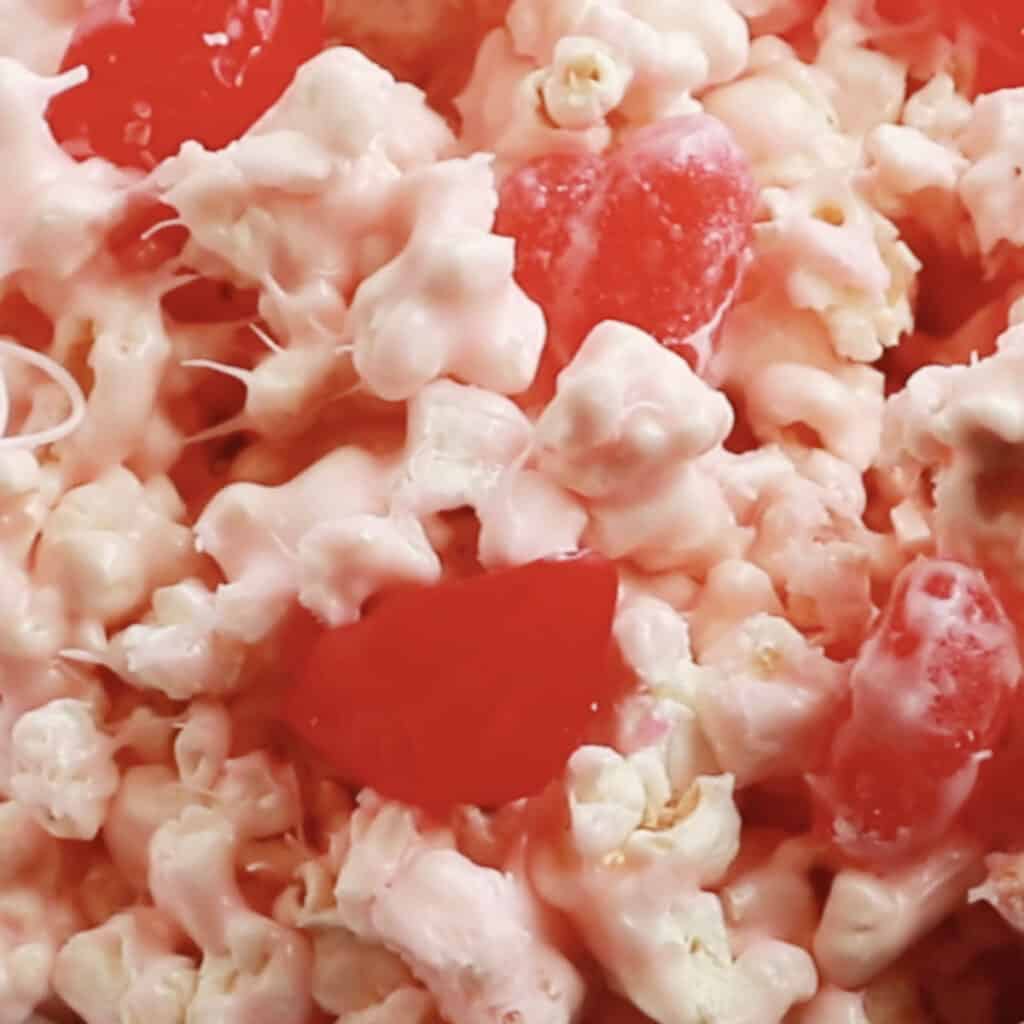 Our Coconut Caramel Popcorn has layers of flavor with toasted coconut, coconut caramel and a yummy chocolate drizzle. If you love caramel popcorn, this is a great new variation to try.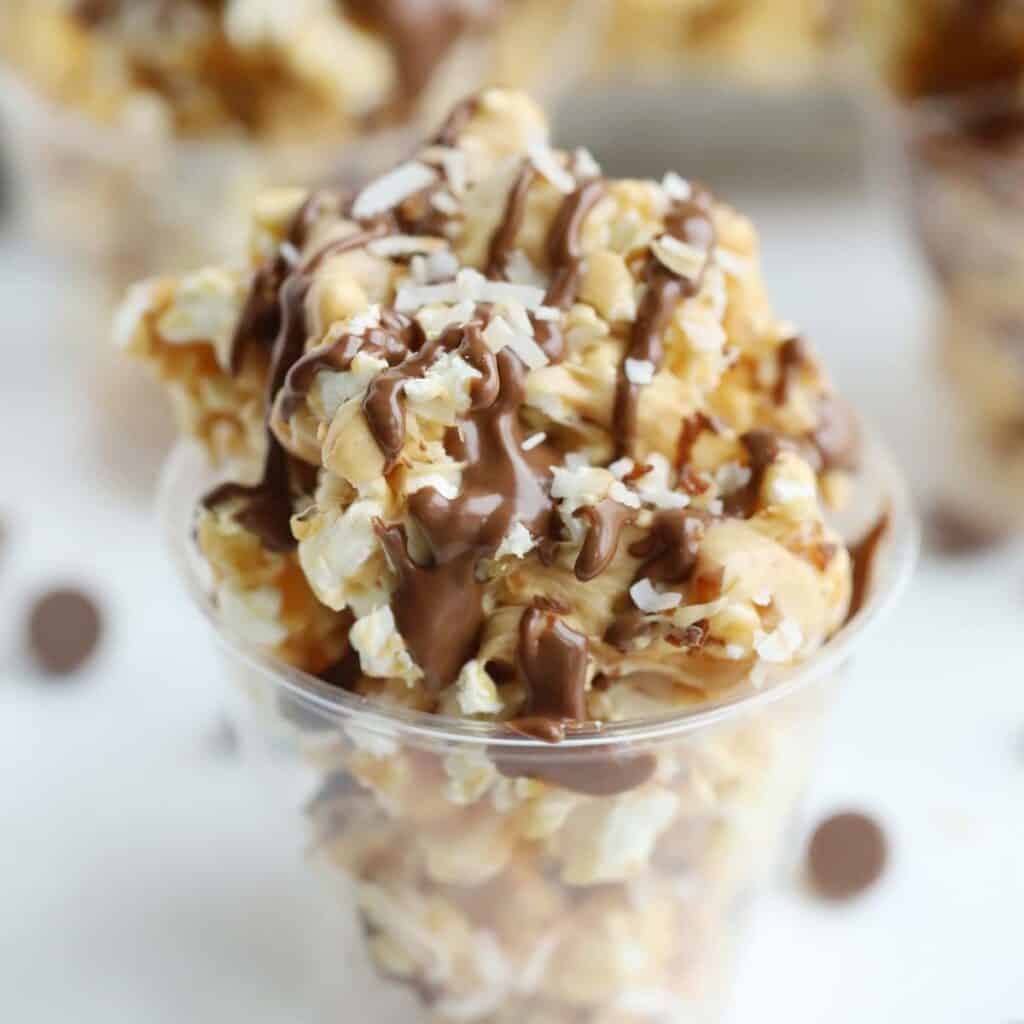 This copycat Cracker Jacks recipe is just as buttery, sweet, and delicious as the Cracker Jack original. It's a simple snack made with fresh popcorn and crunchy peanuts coated in a thin layer of brown sugar caramel.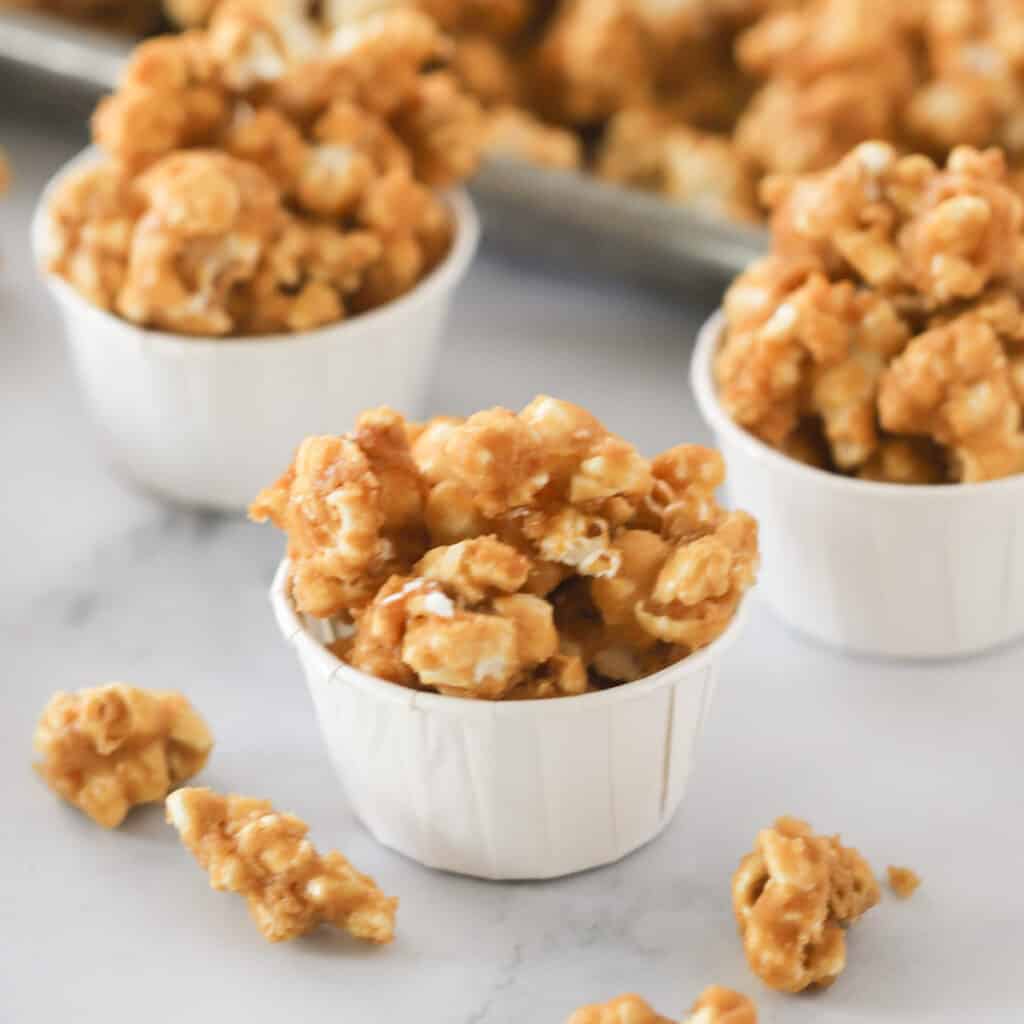 his quick and easy Peanut Butter Popcorn recipe brings delicious gourmet popcorn right to your own house. It's made with freshly popped popcorn covered in a sweet and salty peanut butter and marshmallow caramel sauce.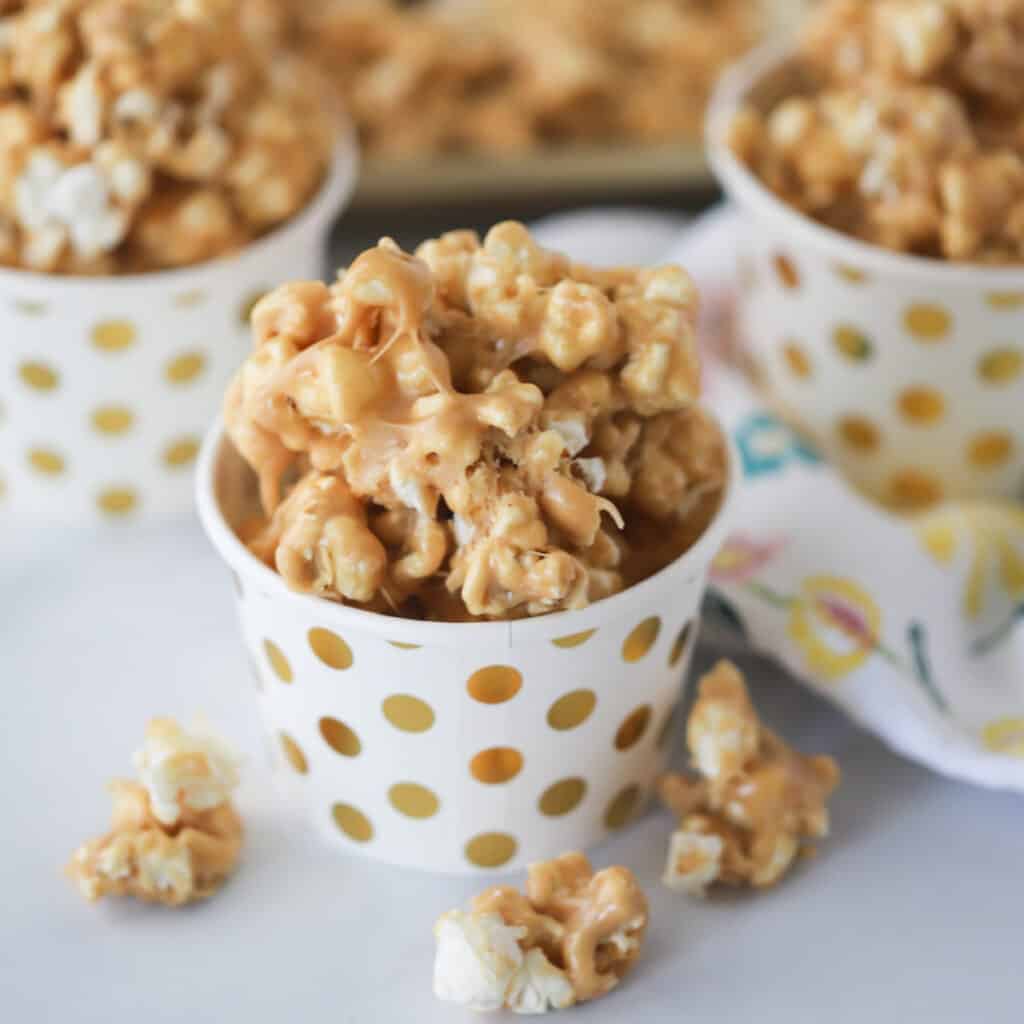 This melt-in-your-mouth Candy Cane Popcorn is an easy, festive treat to make during the holiday season. Coated in creamy white chocolate and crushed peppermint candy canes, it makes the perfect gift or party snack that everyone loves.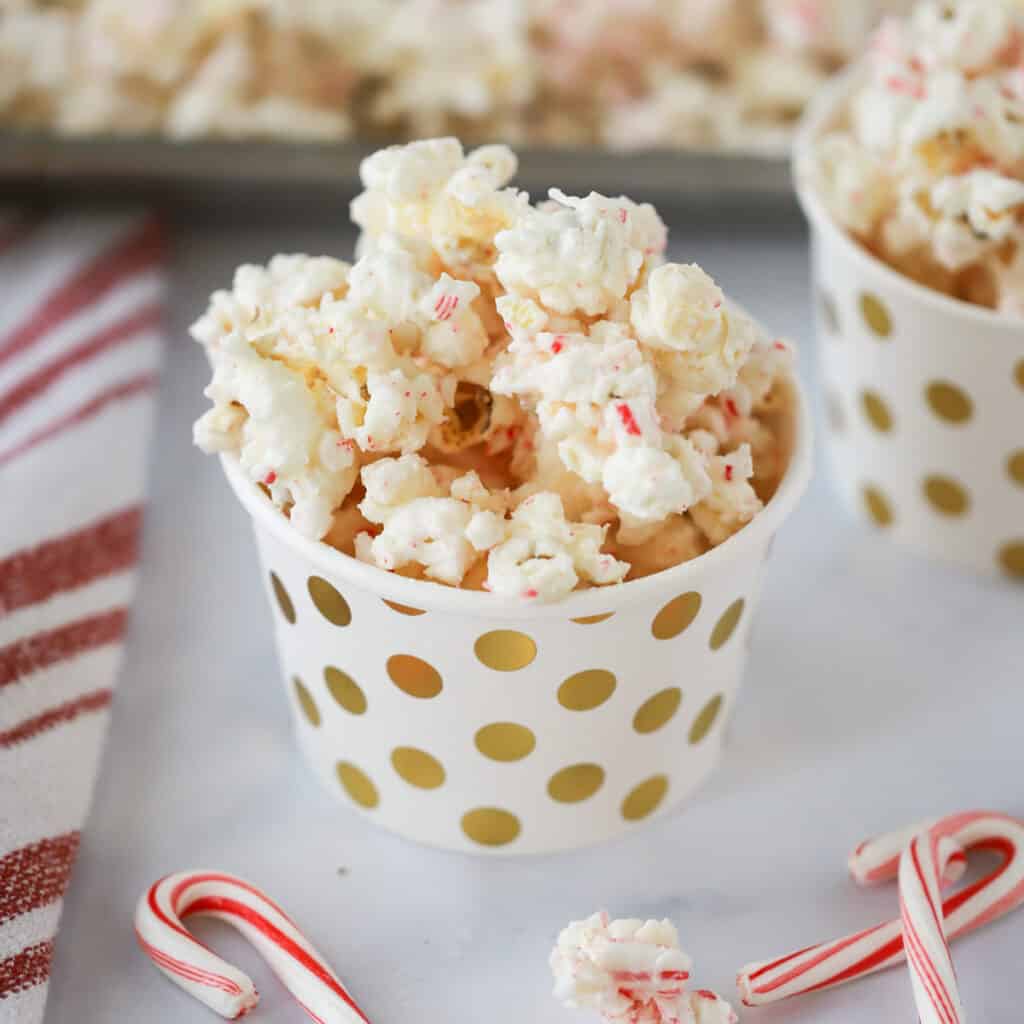 This delicious Oreo Popcorn is a sweet, salty, and super simple snack that uses just a few ingredients and takes about 10 minutes to prepare. Perfect for your next movie night, t's made with freshly popped popcorn coated in creamy white chocolate and tossed with crushed Oreo Cookies.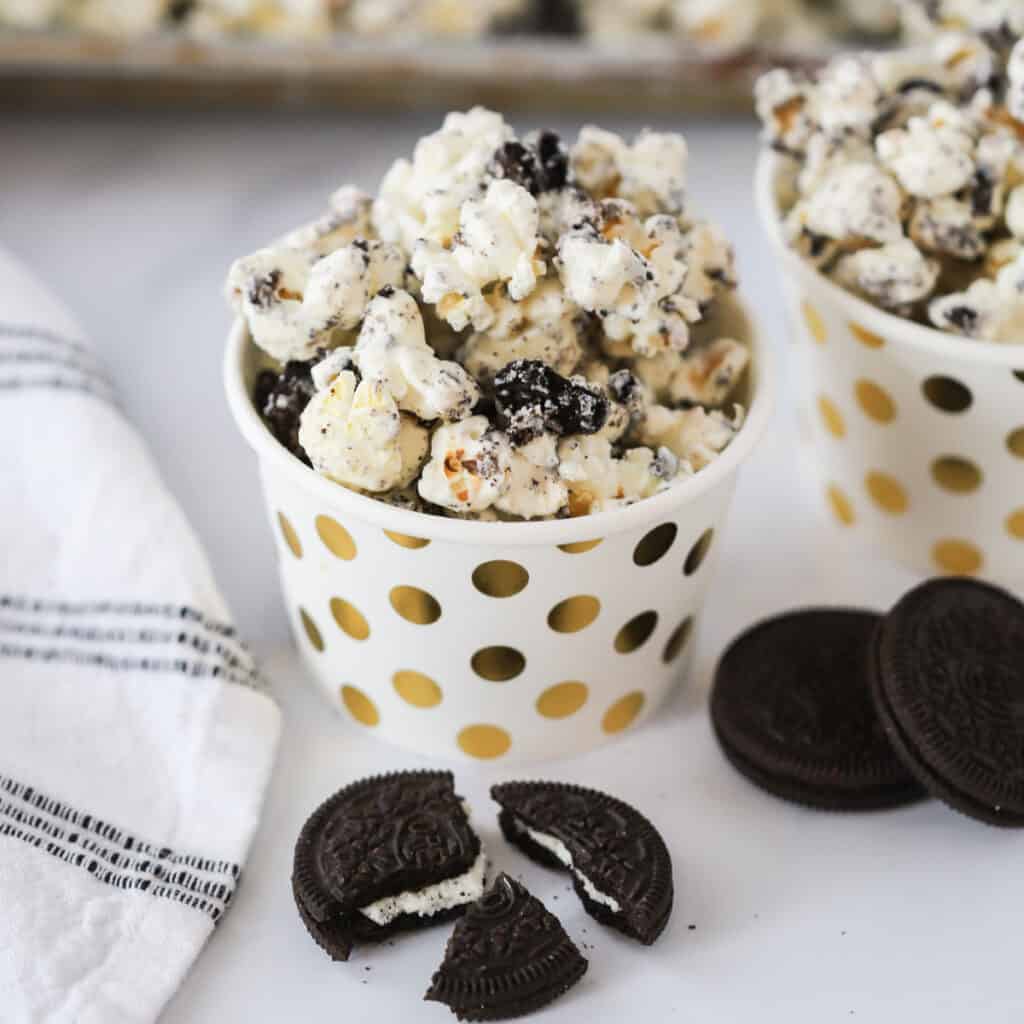 Homemade Christmas Toffee Recipes
Saltine Cracker Toffee's other name is Christmas Crack. Not only is it super quick and easy to make, it's also incredibly addicting. In a buttery, crunchy, sweet and salty class of its own, this is one of those holiday candy recipes that is bound to be your new favorite.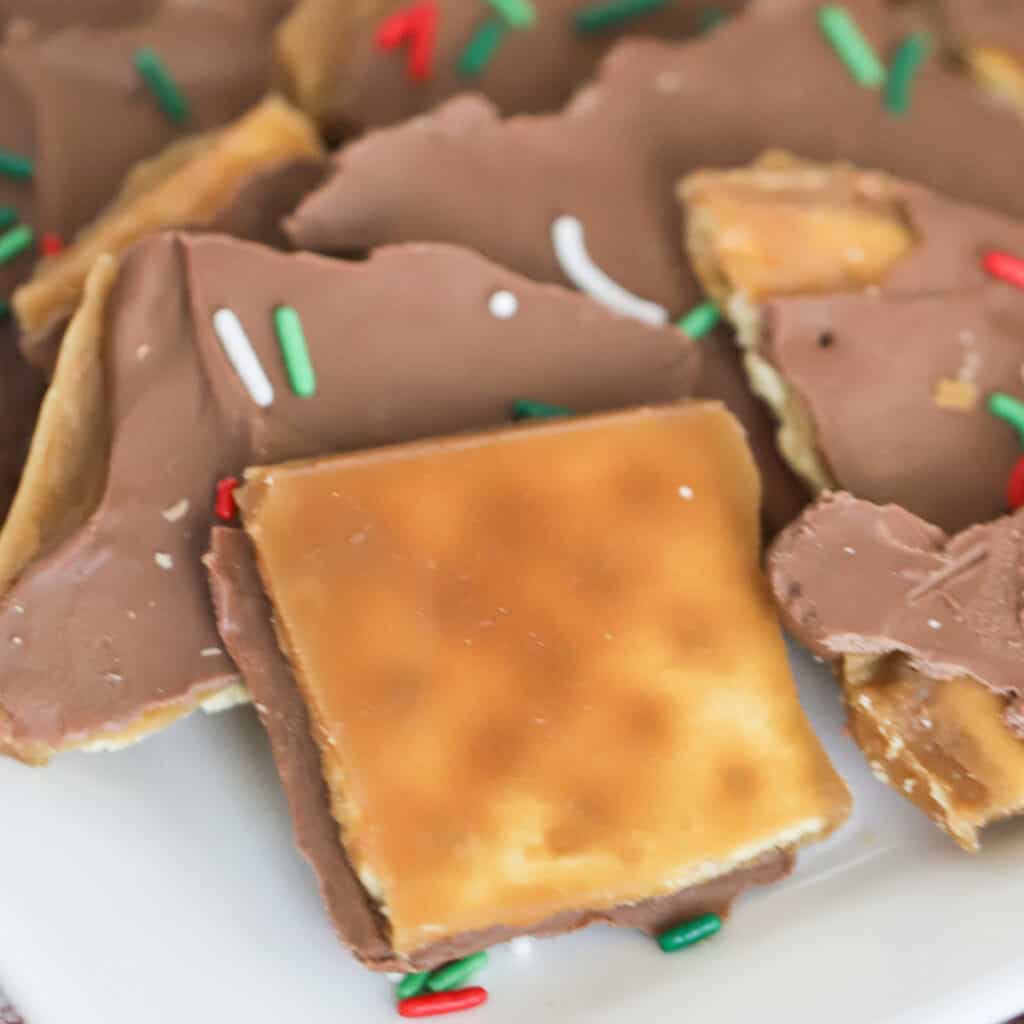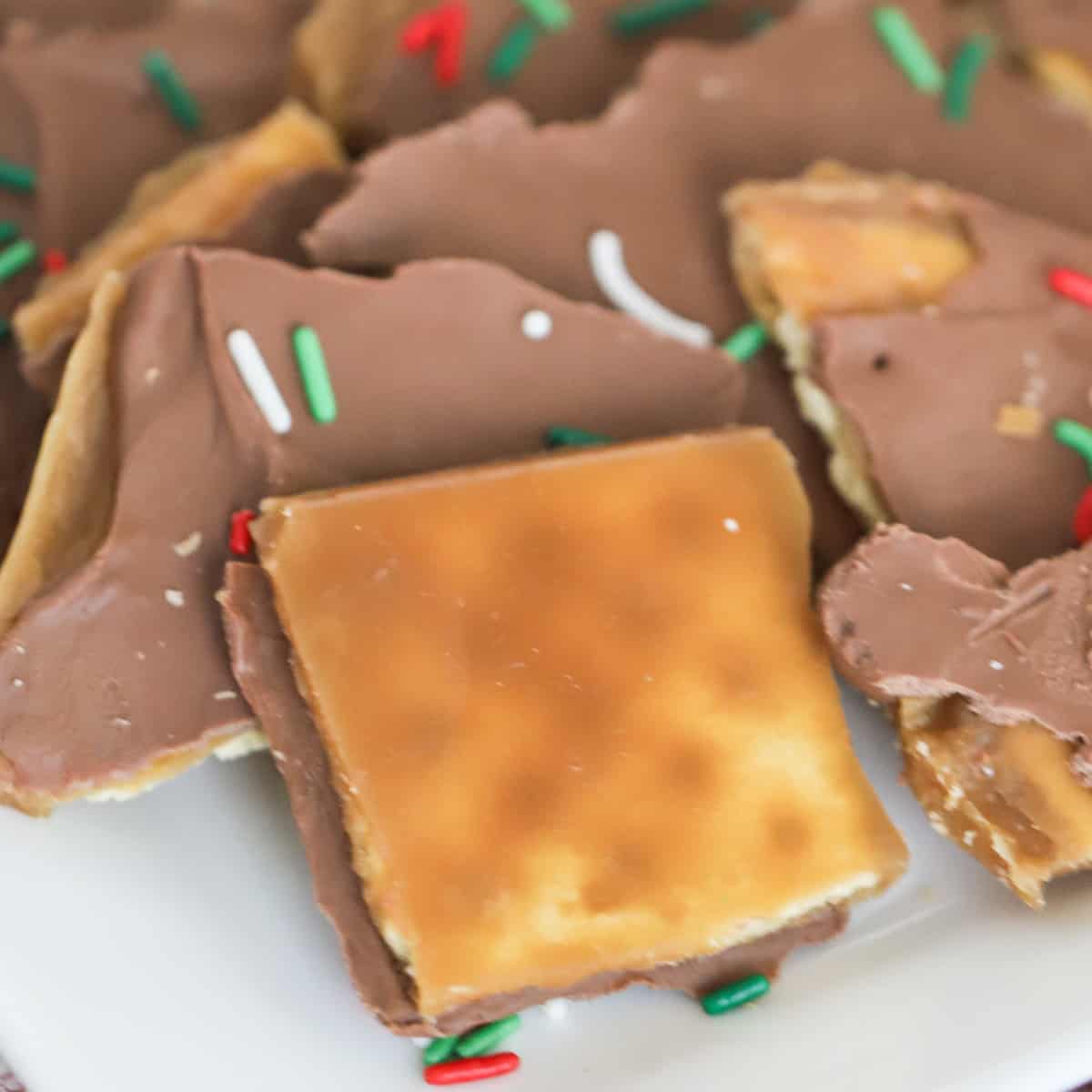 Our recipe for classic Buttery English Toffee combines sweet, crunchy, buttery toffee with a thick layer of milk chocolate topped off with toasted almonds. Truly, it doesn't get much more classic than this.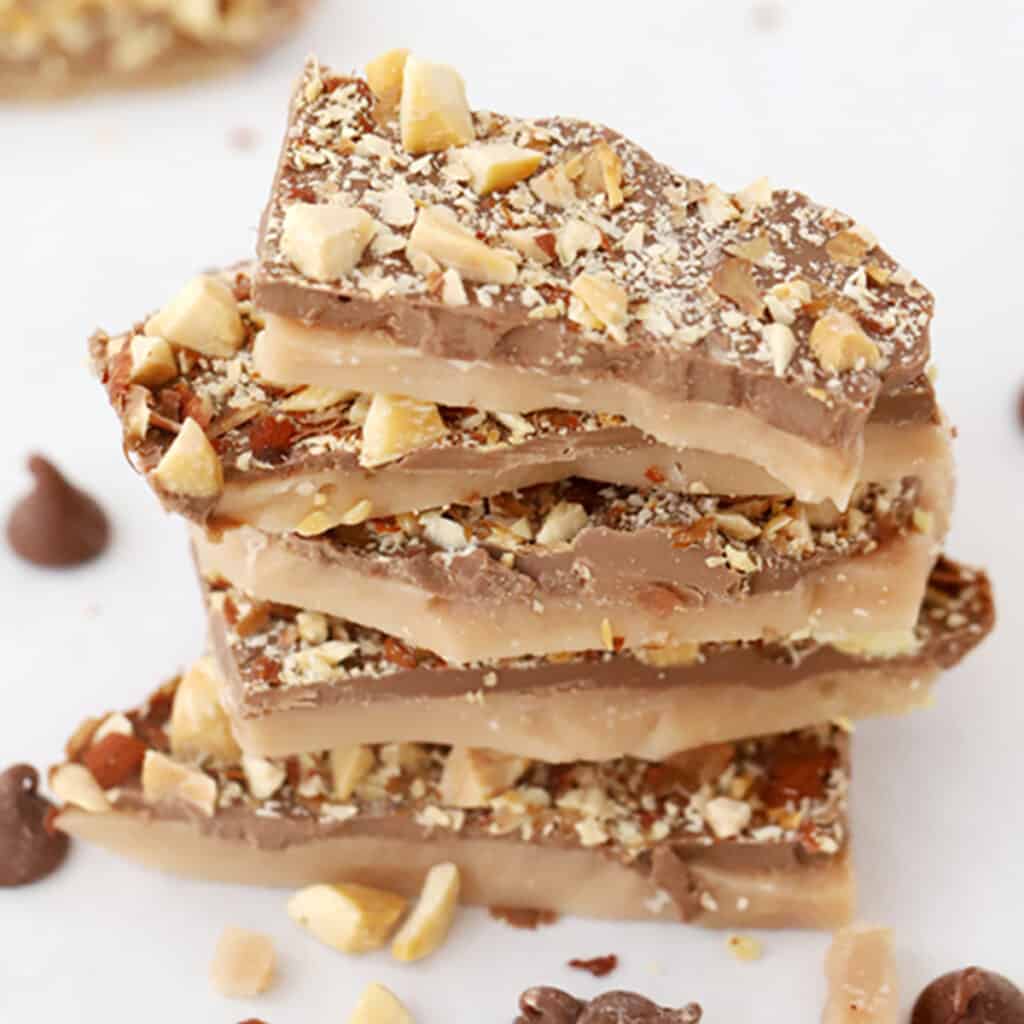 This old-fashioned Peanut Brittle is light and airy, super buttery and chock full of crunchy peanuts. It's a simple homemade candy that everyone loves and takes just a few minutes to make.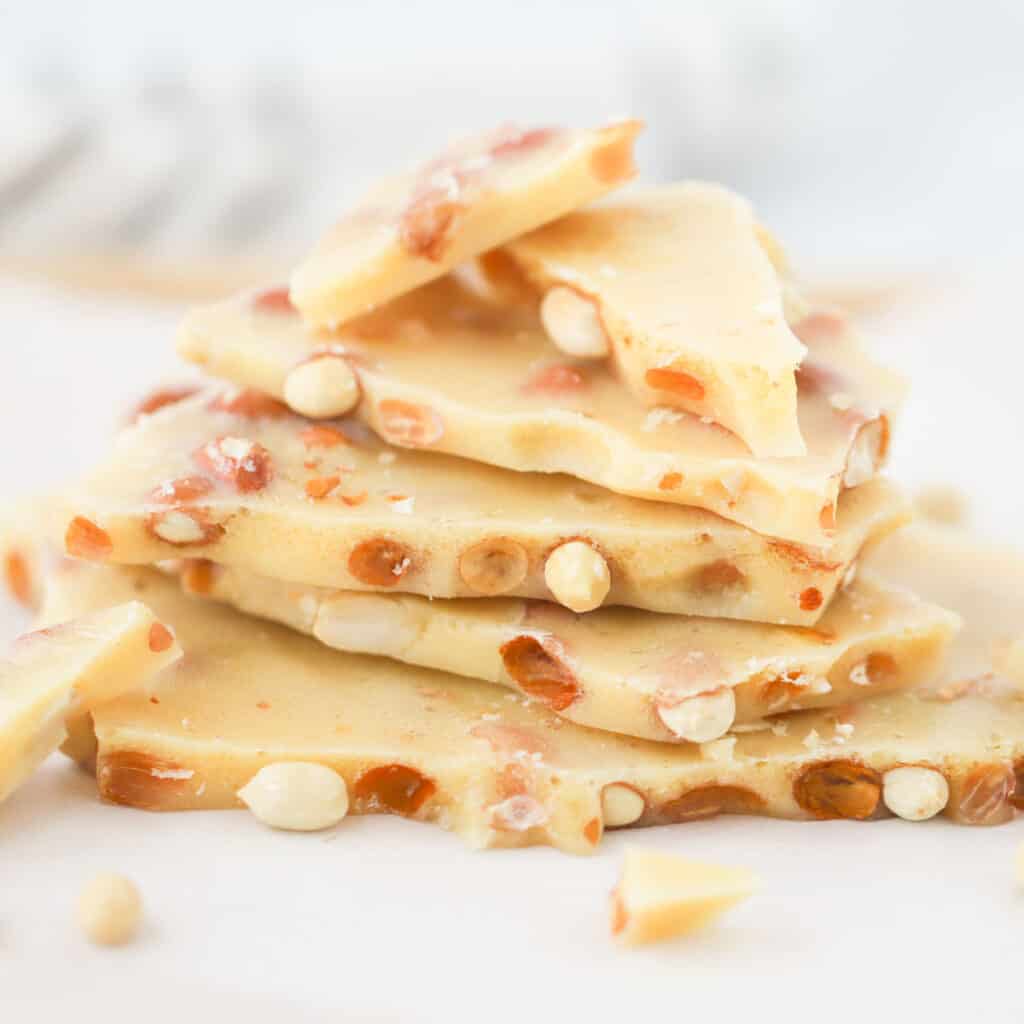 Christmas Candy Ball Recipes
Inspired by peanut butter Buckeye candies, this Nutella version makes the perfect Christmas gift or treat for home. It's an easy Christmas candy, filled with creamy Nutella and crunchy graham crackers, then hand-dipped in your favorite kind of chocolate.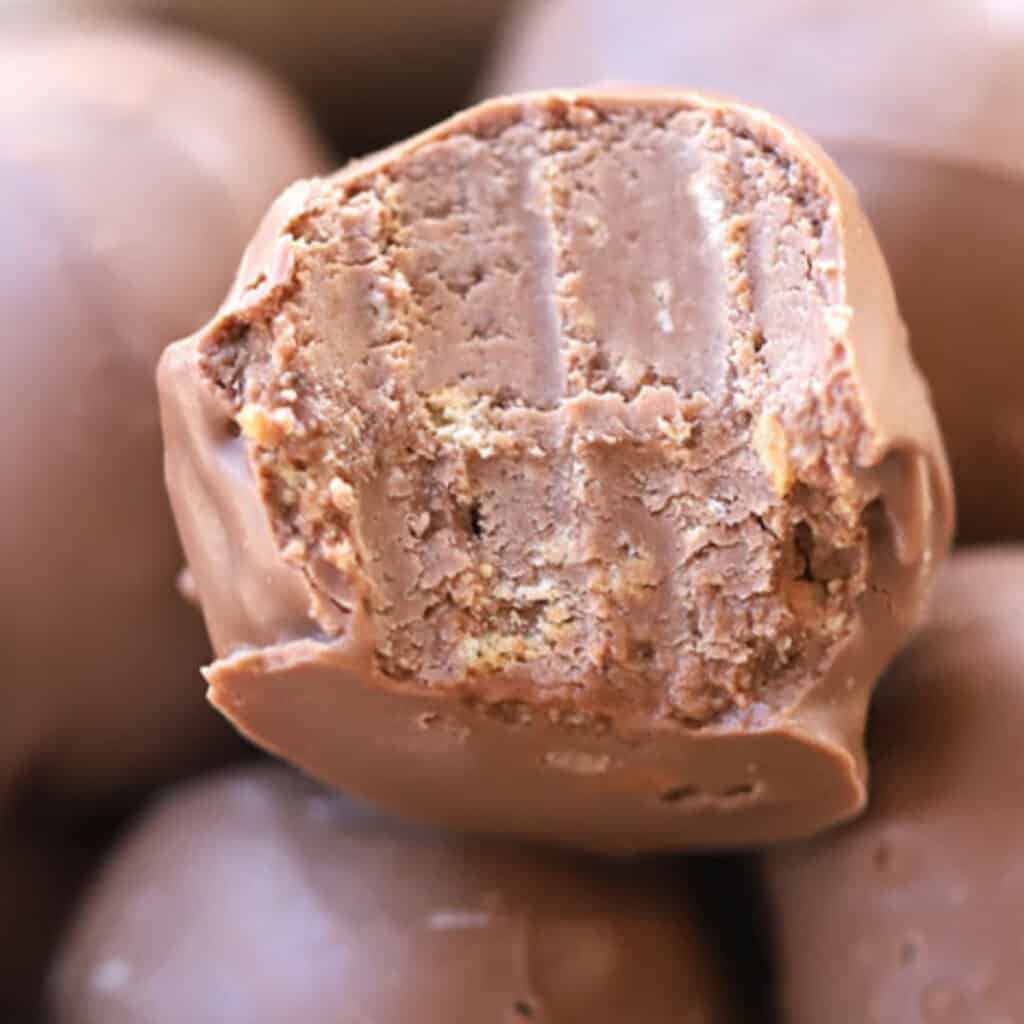 A favorite during Christmas, these Peanut Butter Balls (also known as Buckeye Balls) are a sweet treat loaded with peanut butter, a little crunch and covered in smooth milk chocolate.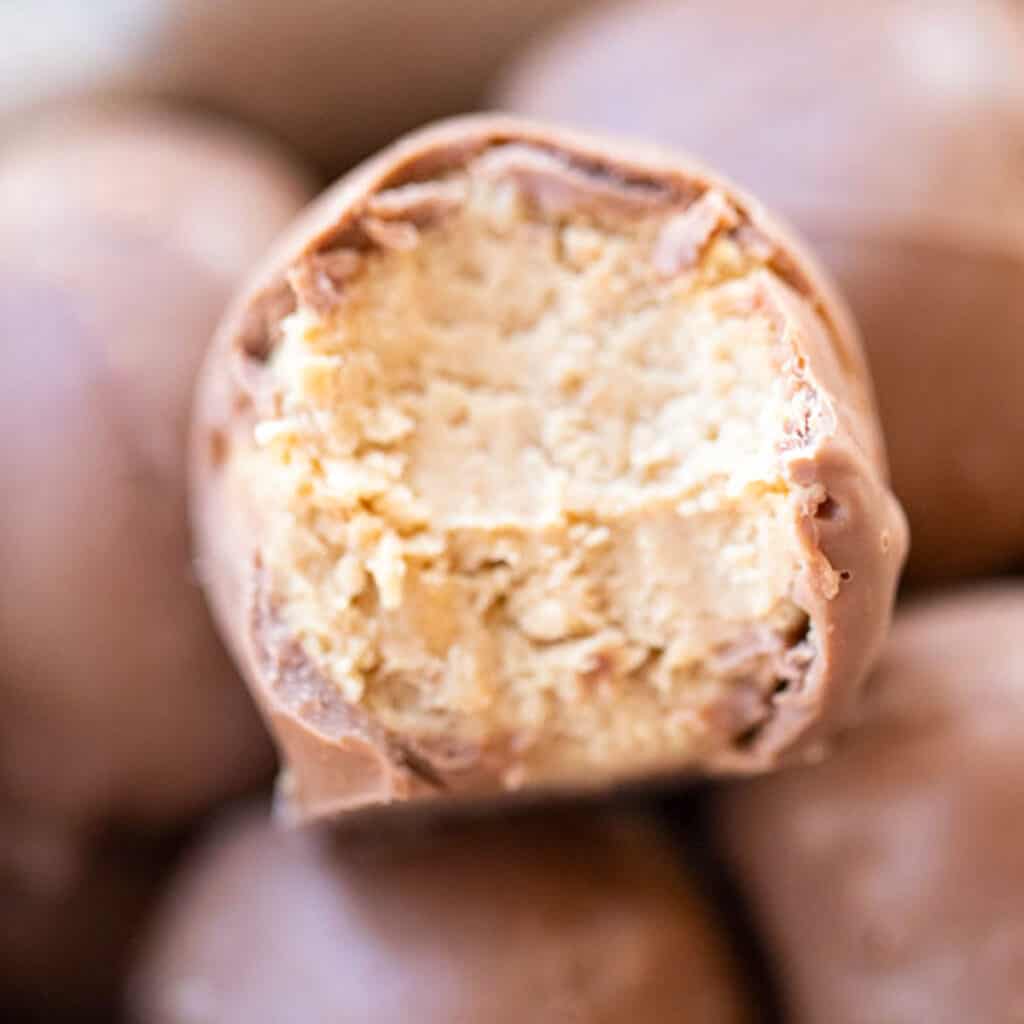 These Chocolate Covered Coconut Balls are creamy, chewy, chocolatey and easy enough to prepare in your very own kitchen. They make an impressive addition to your cookie plate during the holiday season and are often the first thing to disappear!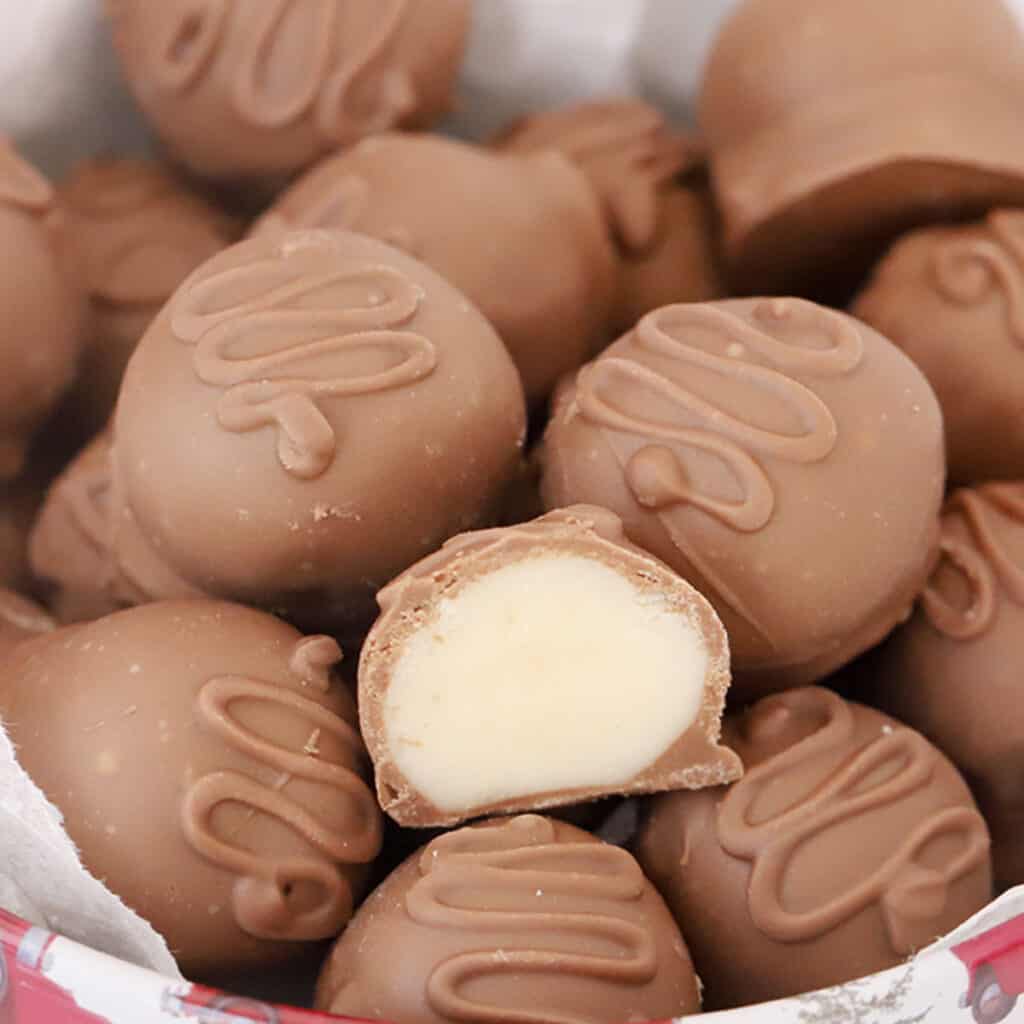 These simple no-bake Coconut Peanut Butter Energy Balls are a healthy snack disguised as candy. Use red and green M&Ms and these would fit right in as Christmas Candy.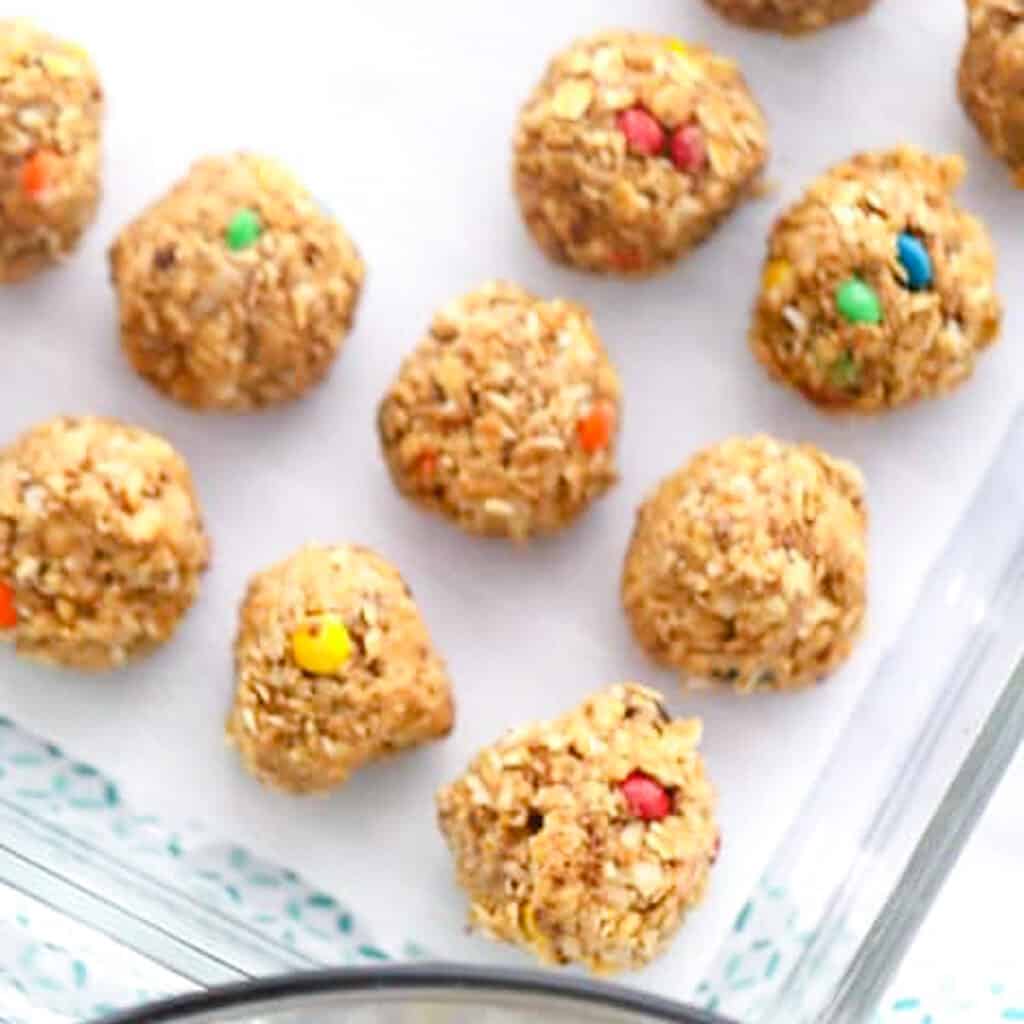 Homemade Caramel Christmas Candy
Caramels are a classic Christmas homemade candy that is much easier to make than you might guess. Our recipe gives you step-by-step instructions for making sweet, silky smooth and delicious caramels. This caramel can also be used for dipping.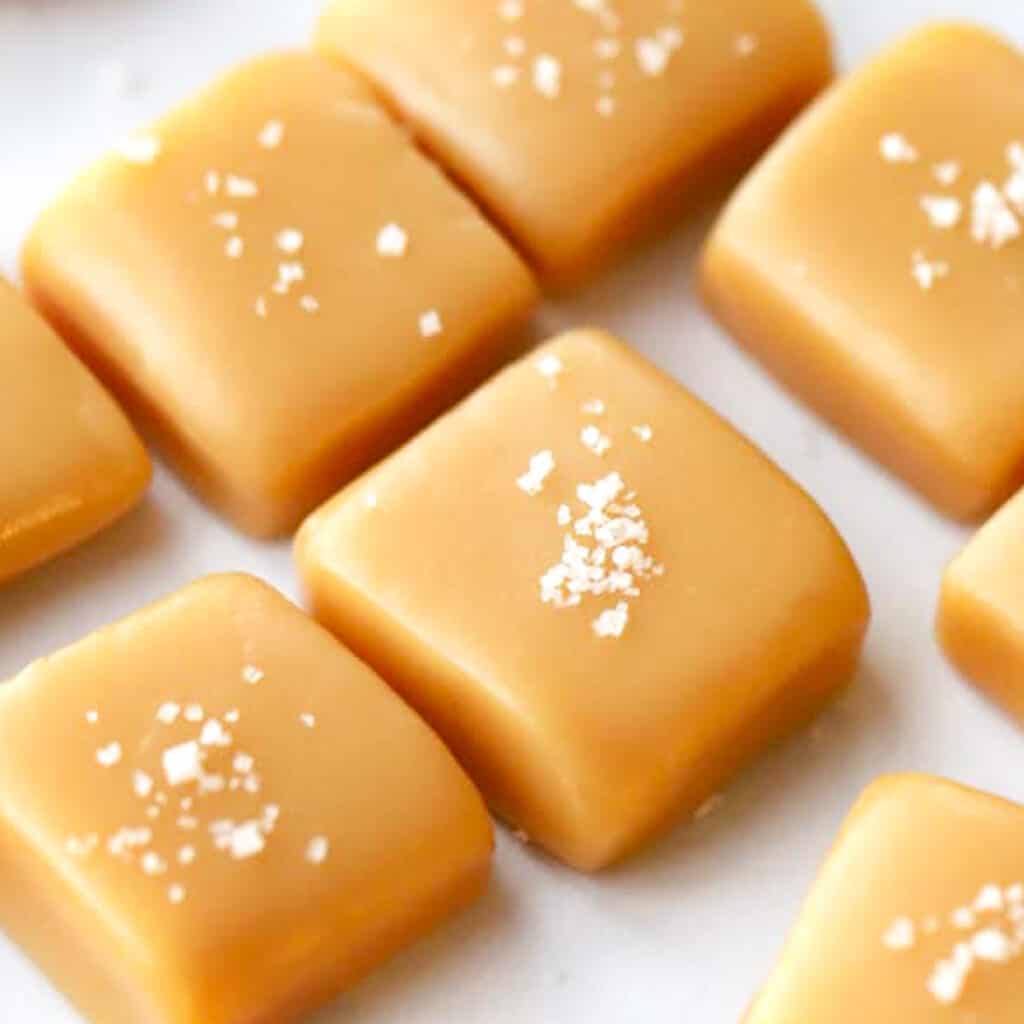 These soft and chewy caramels are dipped in melted chocolate then topped with flakey sea salt for a perfect treat no matter what the occasion.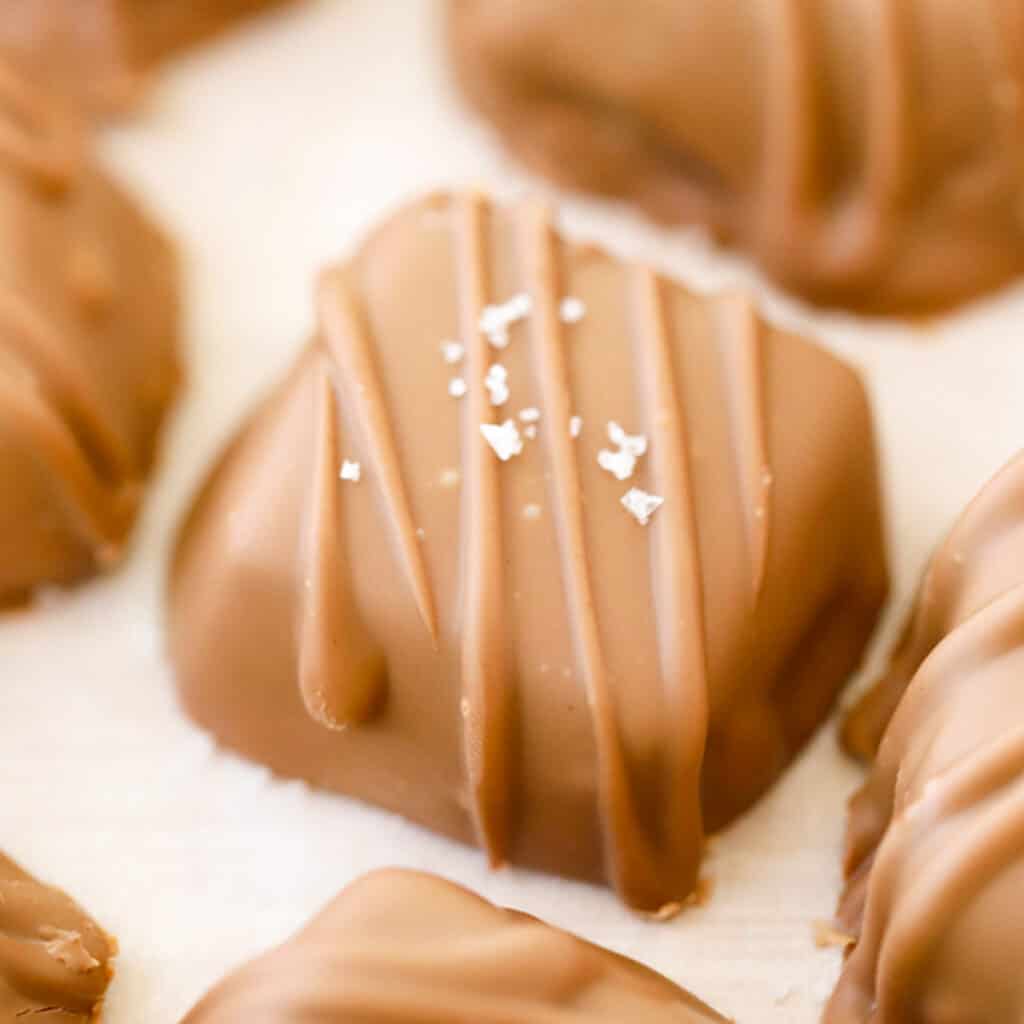 These adorable Snowman Caramel Apples have a thick, smooth caramel covered in melted white chocolate and decorated with a cute top hat and snowman face.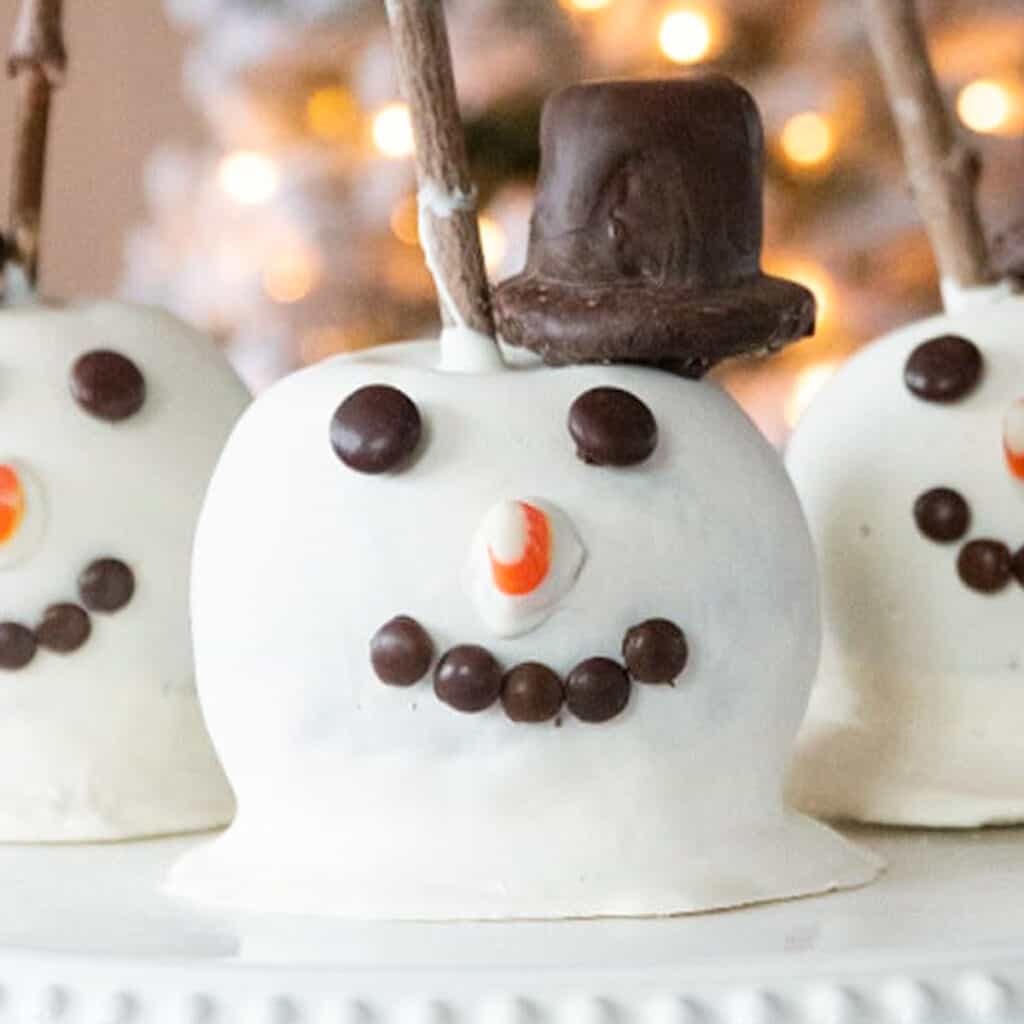 This is the ultimate guide to making your own Homemade Caramel Apples for Christmas or any other time of year.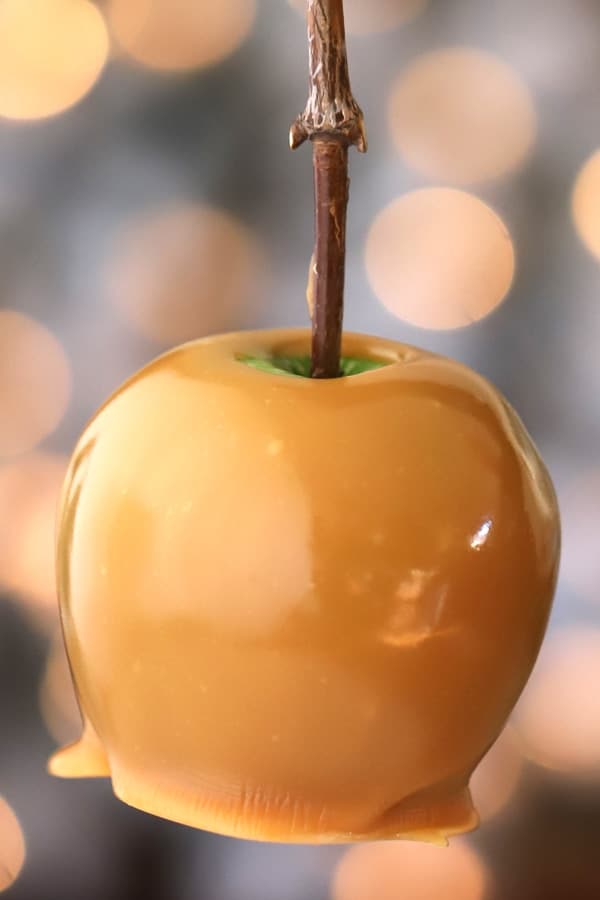 These Apple Nachos are a quick and easy dessert to satisfy your sweet tooth with very little preparation.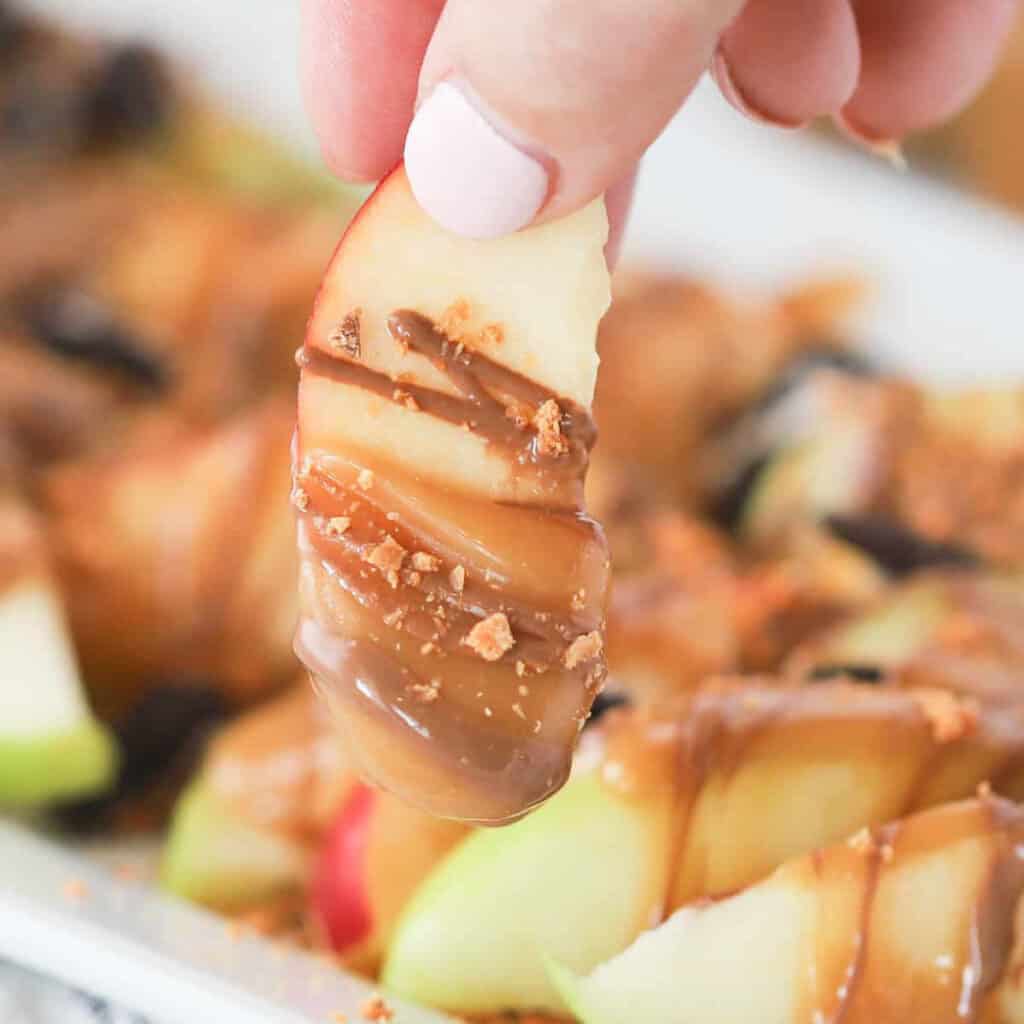 This easy Homemade Caramel Sauce is ooey-gooey, silky smooth and salty sweet. While it's not exactly candy, it's perfect for drizzling over vanilla ice cream, serving as a dip for apples or even eating by the spoonful.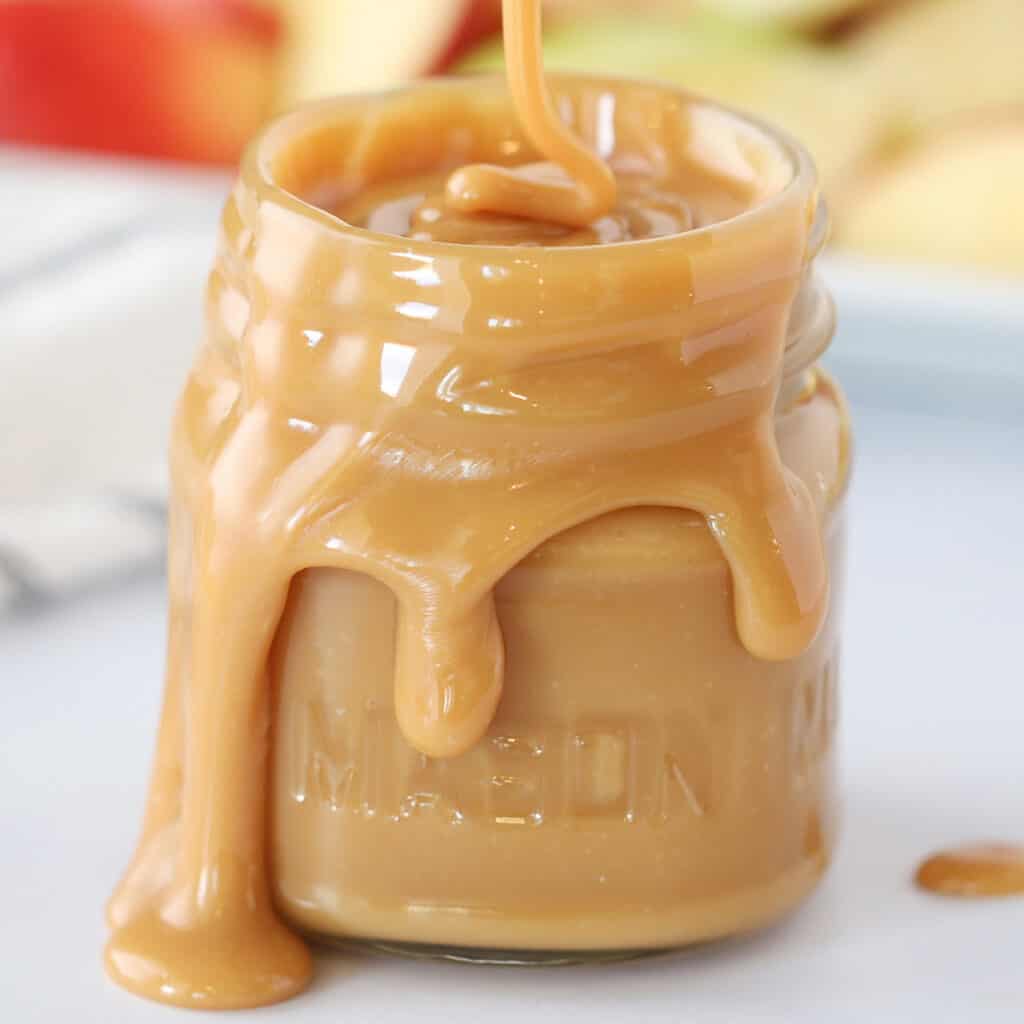 Chocolate Dipped Candy Ideas for Christmas
These Nilla Wafer Caramel Candies are such an easy Christmas candy recipe. They have a little dollop of homemade caramel and a drizzle of sweet milk chocolate.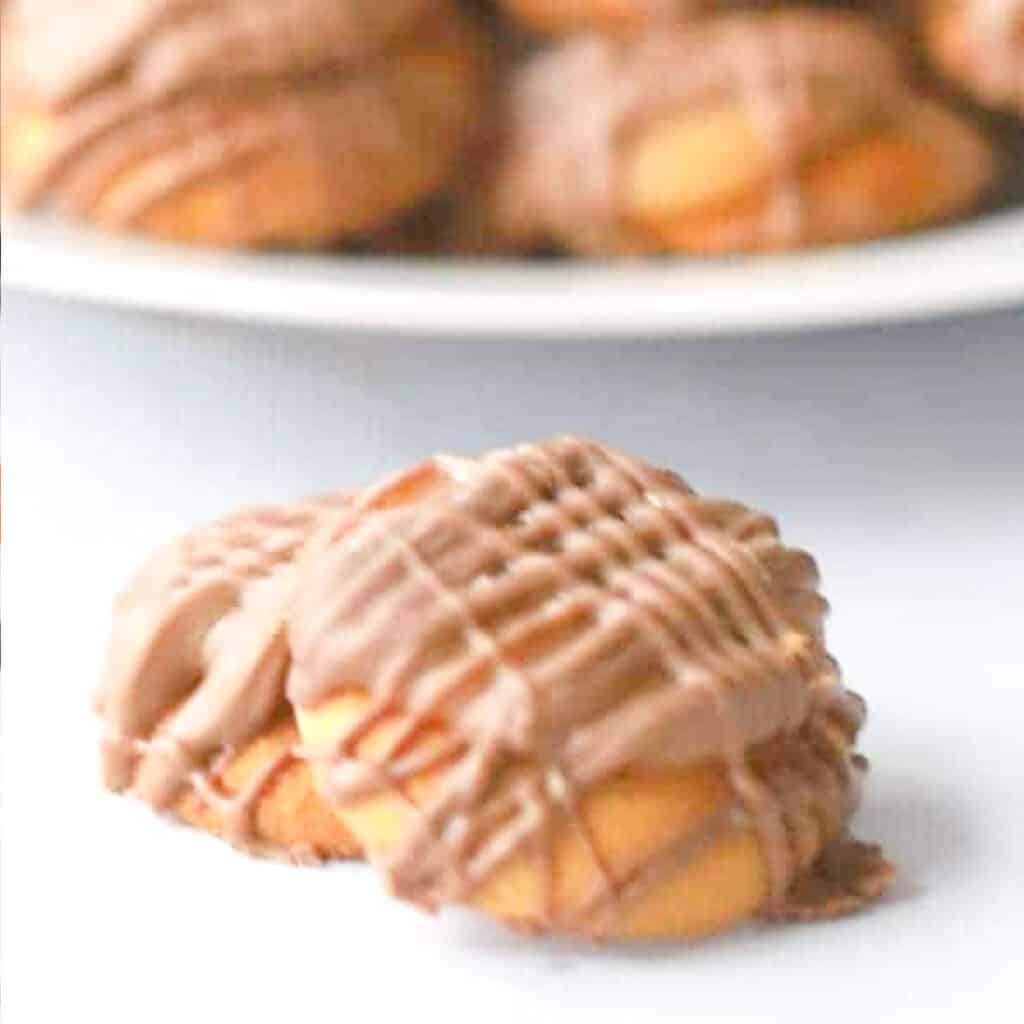 Your family and friends will love these cute little ornaments. They are a cross between a Christmas cookie and a Christmas candy and totally delicious.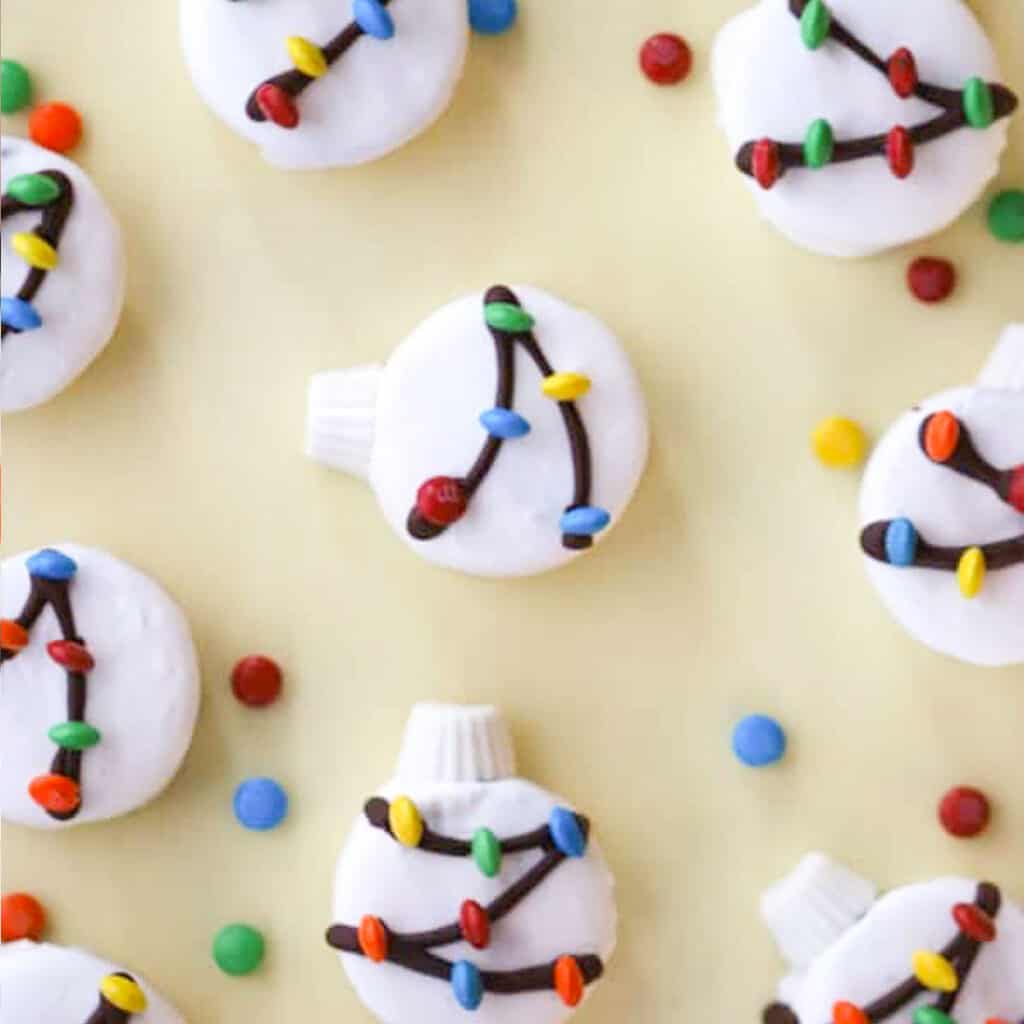 Minty, chocolatey and melt in your mouth, these chocolate dipped Oreos are covered in silky smooth Andes Mint Chocolate.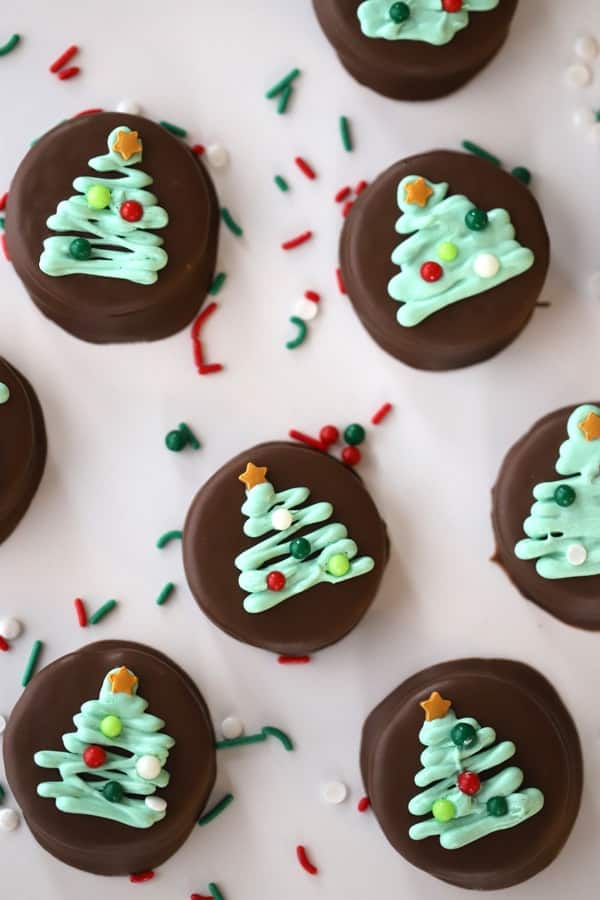 This recipe contains easy step-by-step instructions for making sweet, silky smooth, delicious caramel as well as plenty of ideas for yummy and seasonal toppings.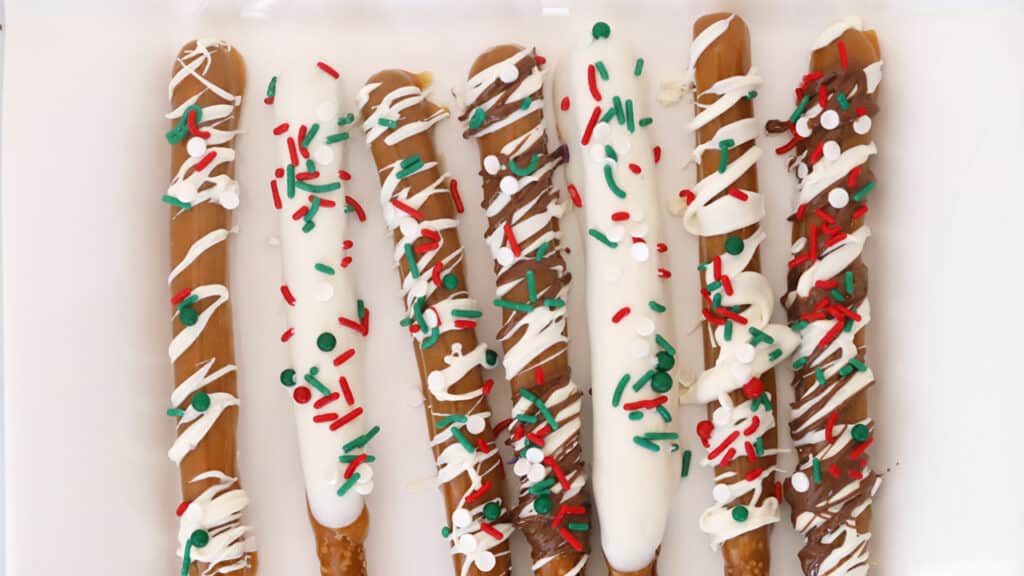 These Peppermint Pretzels are a sweet and salty holiday snack that's perfect for parties, gift giving, or enjoying at home. They are dipped in a rich creamy white chocolate coating and sprinkled with crushed candy canes, creating the perfect combination of festive flavors.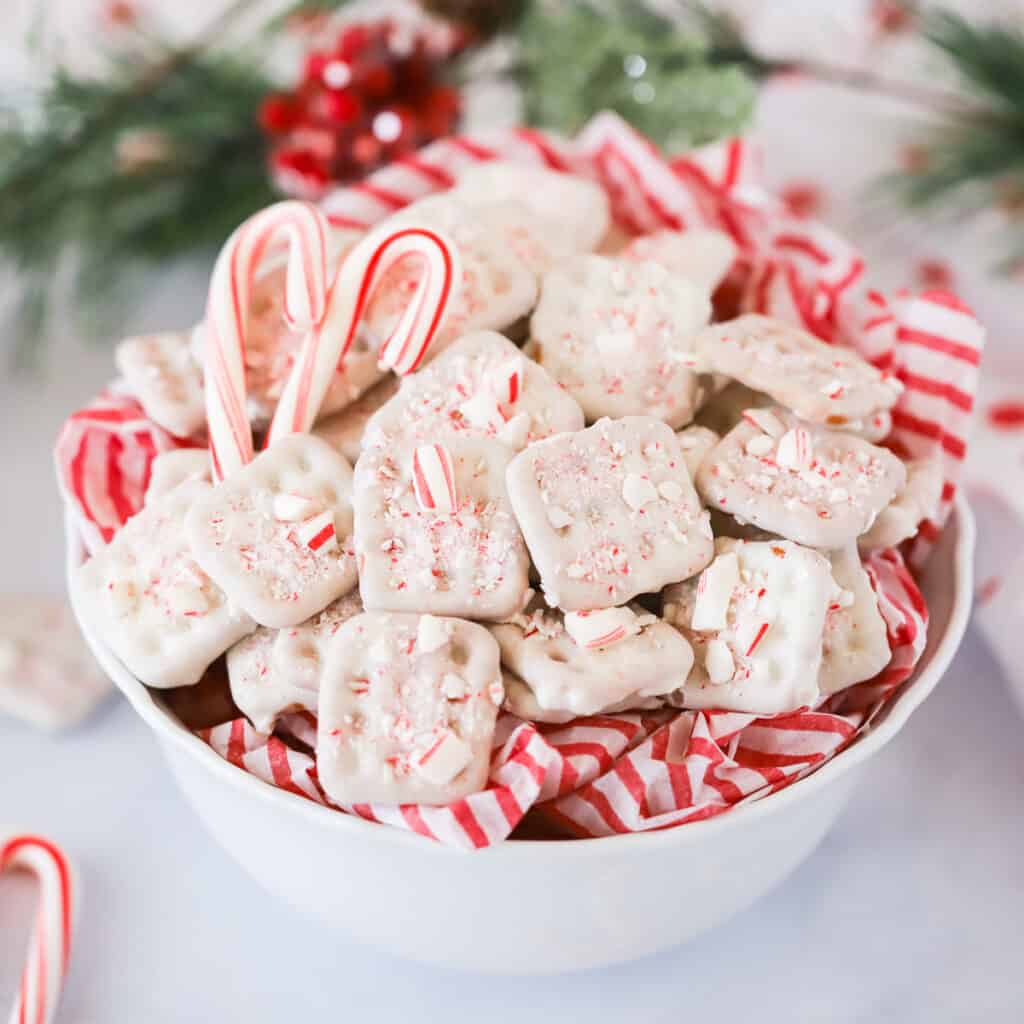 Ridiculously easy to make, these Chocolate Covered Wafer Cookies can be mixed and matched to create unlimited different combinations of flavors and decorations. Perfect for holiday entertaining and for making with the little ones!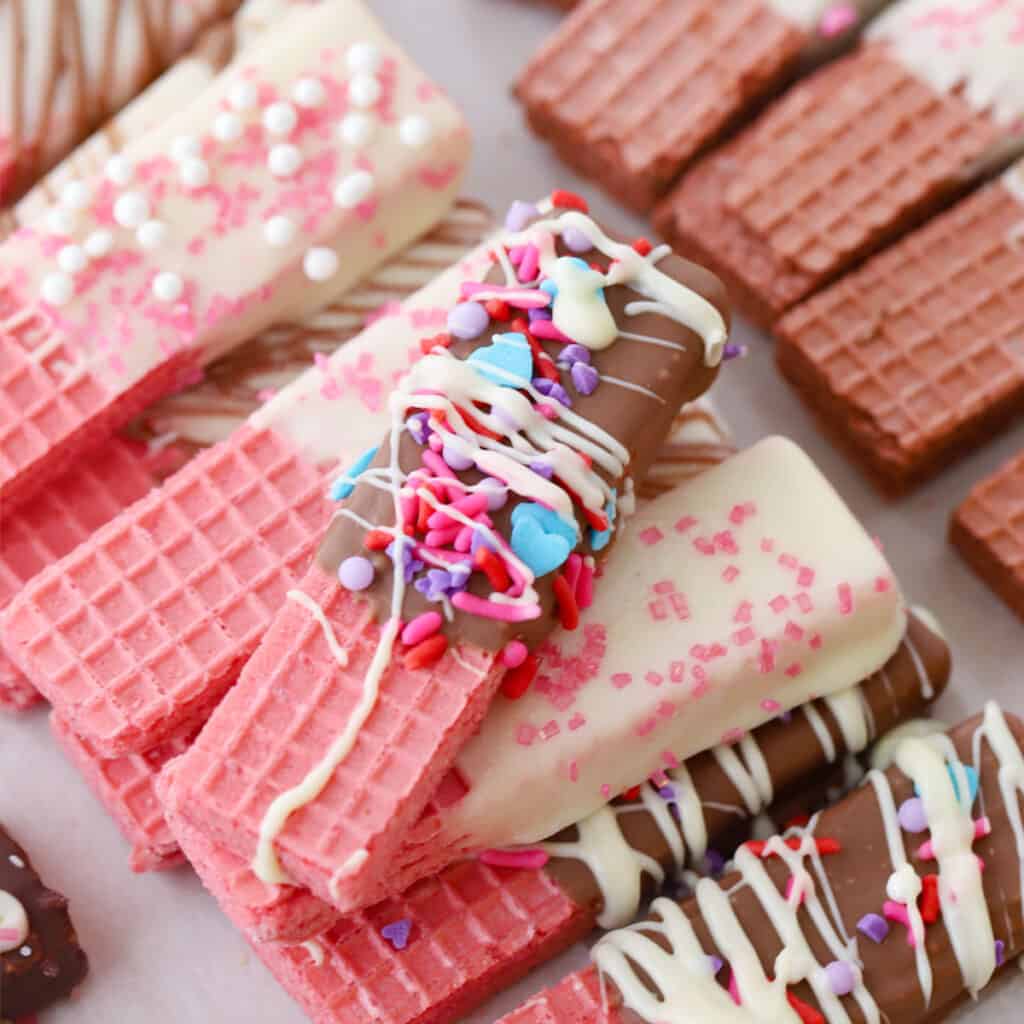 With just 3 ingredients and about 10 minutes you can make these easy Rolo Pretzel Bites. Also, they make a perfectly simple, sweet and salty Christmas candy or snack.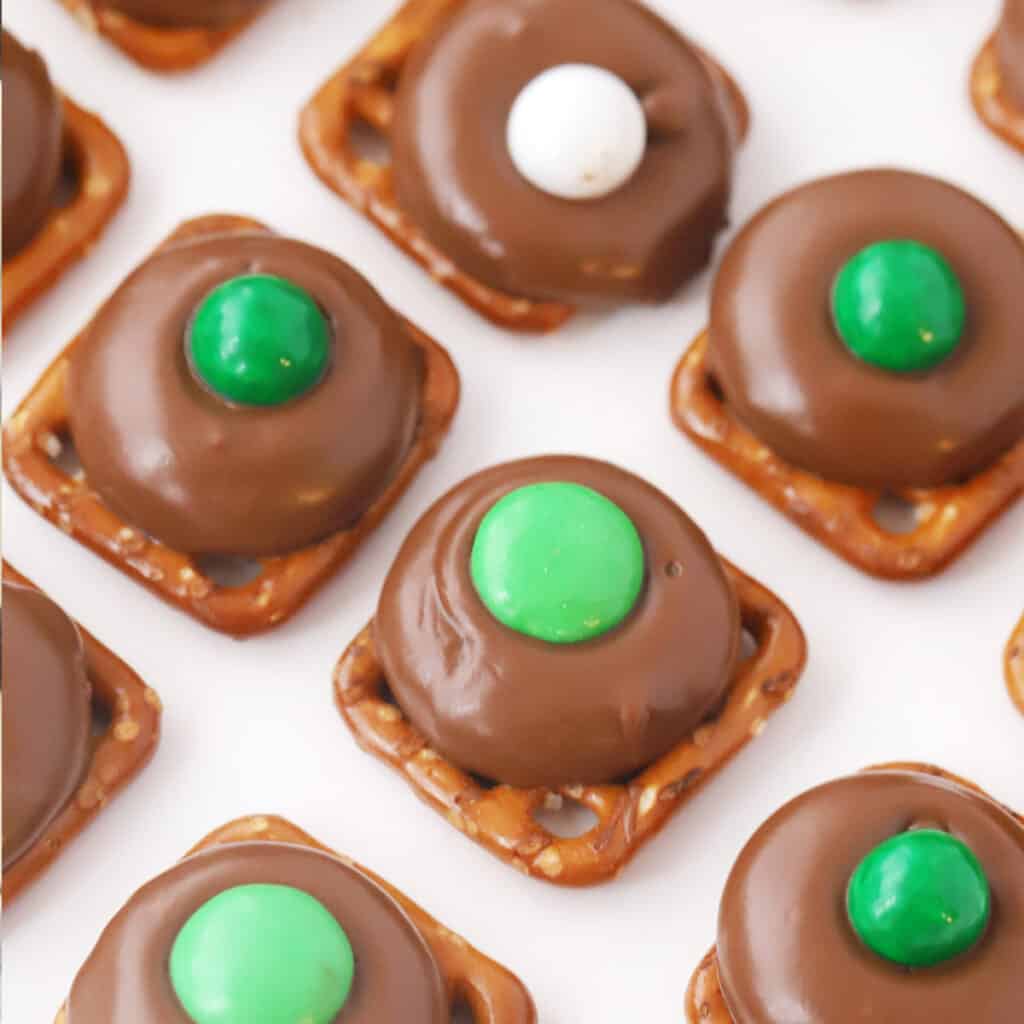 Homemade Fudge Recipes
This Easy Homemade Chocolate Fudge uses just 3 ingredients and can be made entirely in the microwave. So rich, creamy and full of chocolate flavor, it's a great recipe for gifts and parties during the holiday season.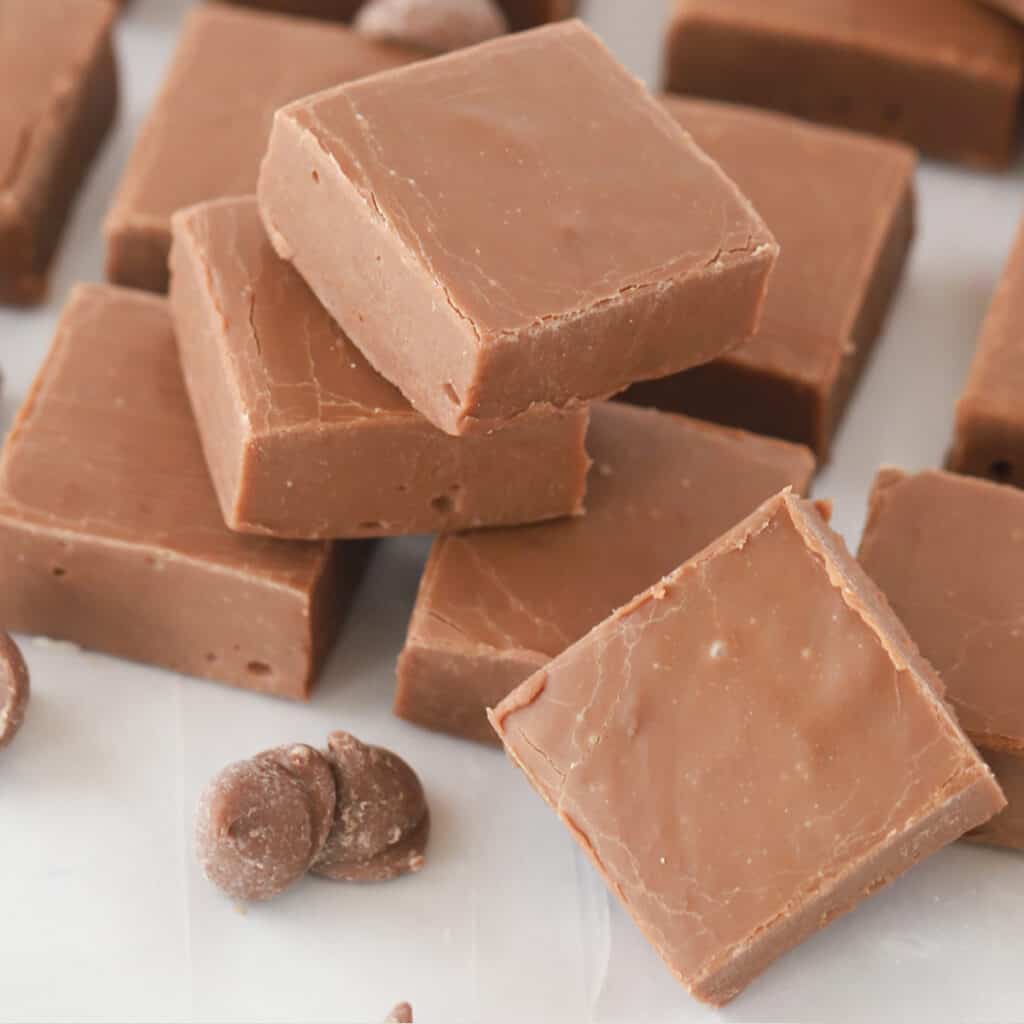 This adorable and Easy Circus Animal Cookie Fudge uses just a few ingredients and can be made entirely in the microwave. So rich, creamy, and full of fudgy flavor and has these bright and adorable little circus animal cookies on top.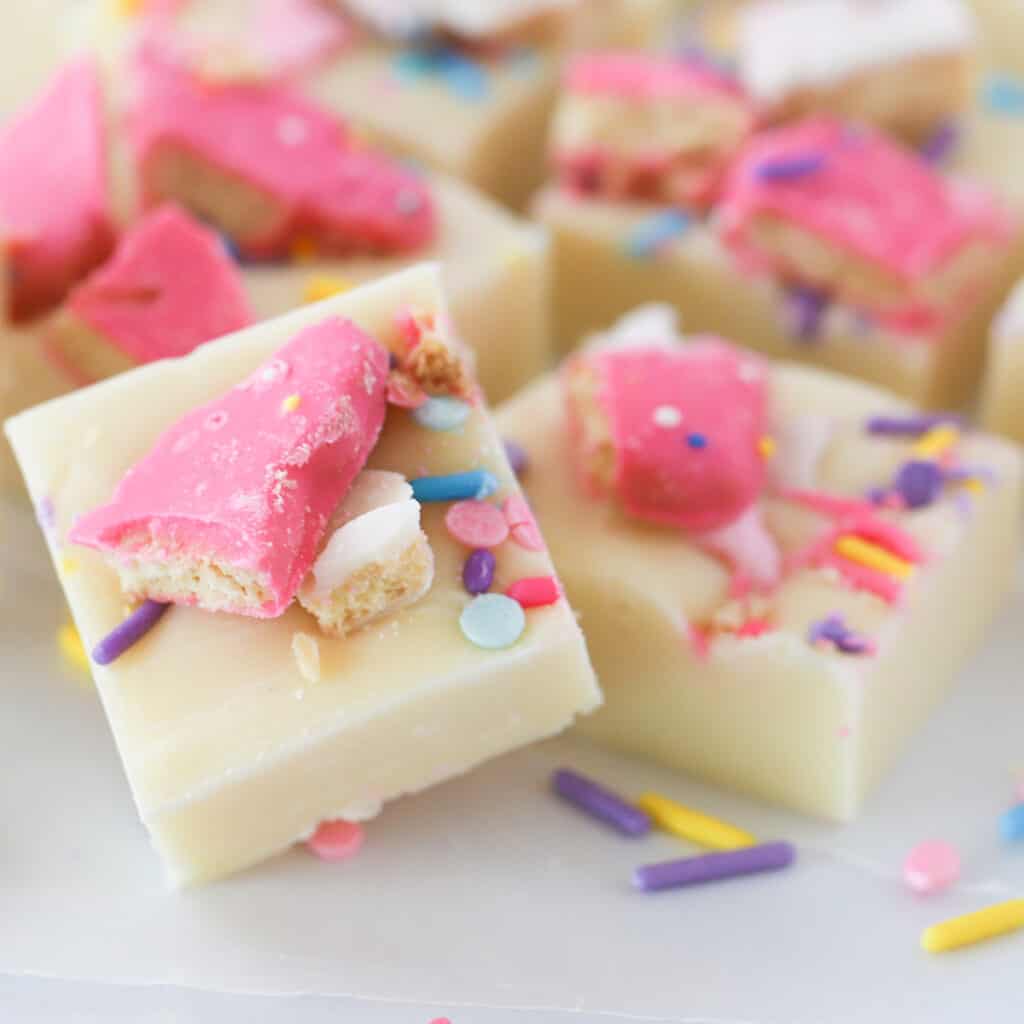 This Easy Homemade Reese's Peanut Butter Fudge is a quick and easy fudge that uses just a few ingredients and can be made entirely in the microwave. It is a peanut butter chocolate swirl fudge recipe that takes just minutes to prepare and is dangerously delicious.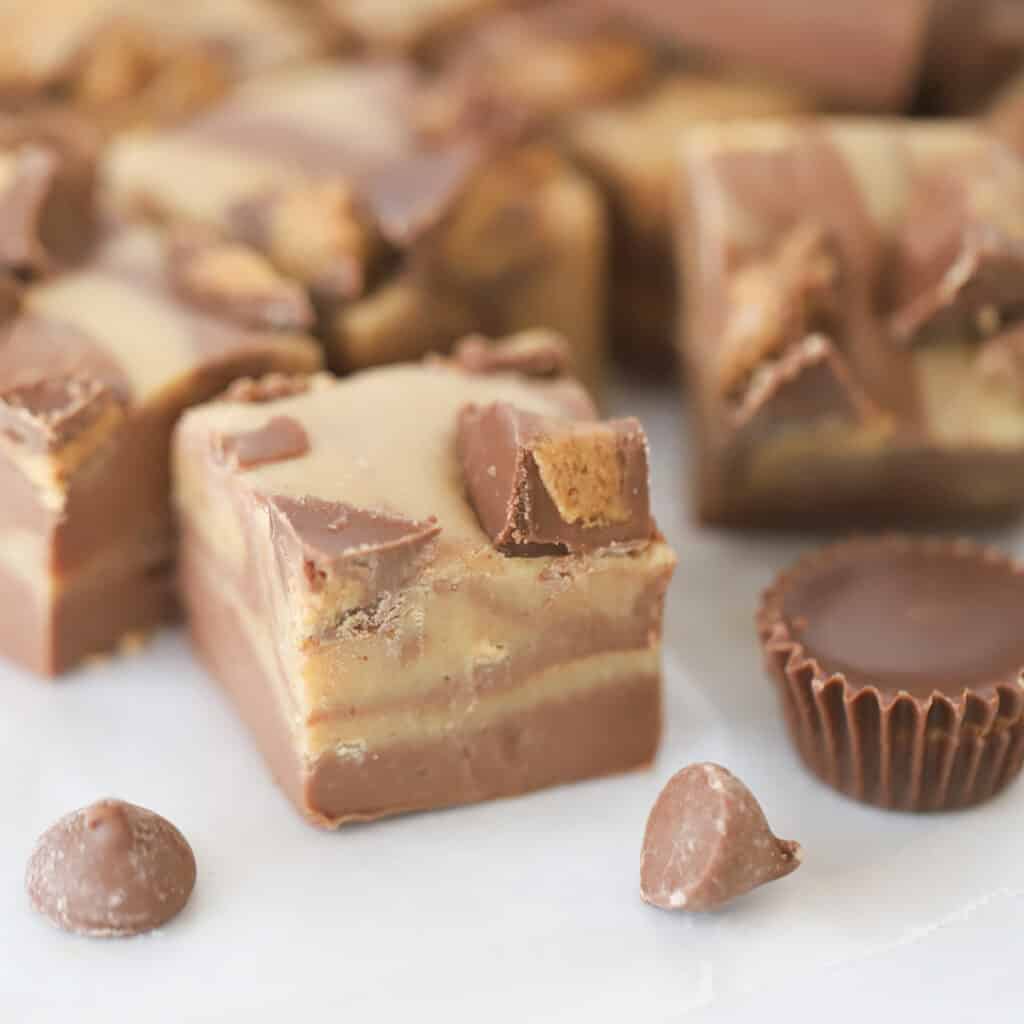 This Easy Homemade Mint Chocolate Fudge uses just a few ingredients and can be made entirely in the microwave. It's made with mint extract and Andes Creme de Menthe Chocolate to achieve maximum mint flavor.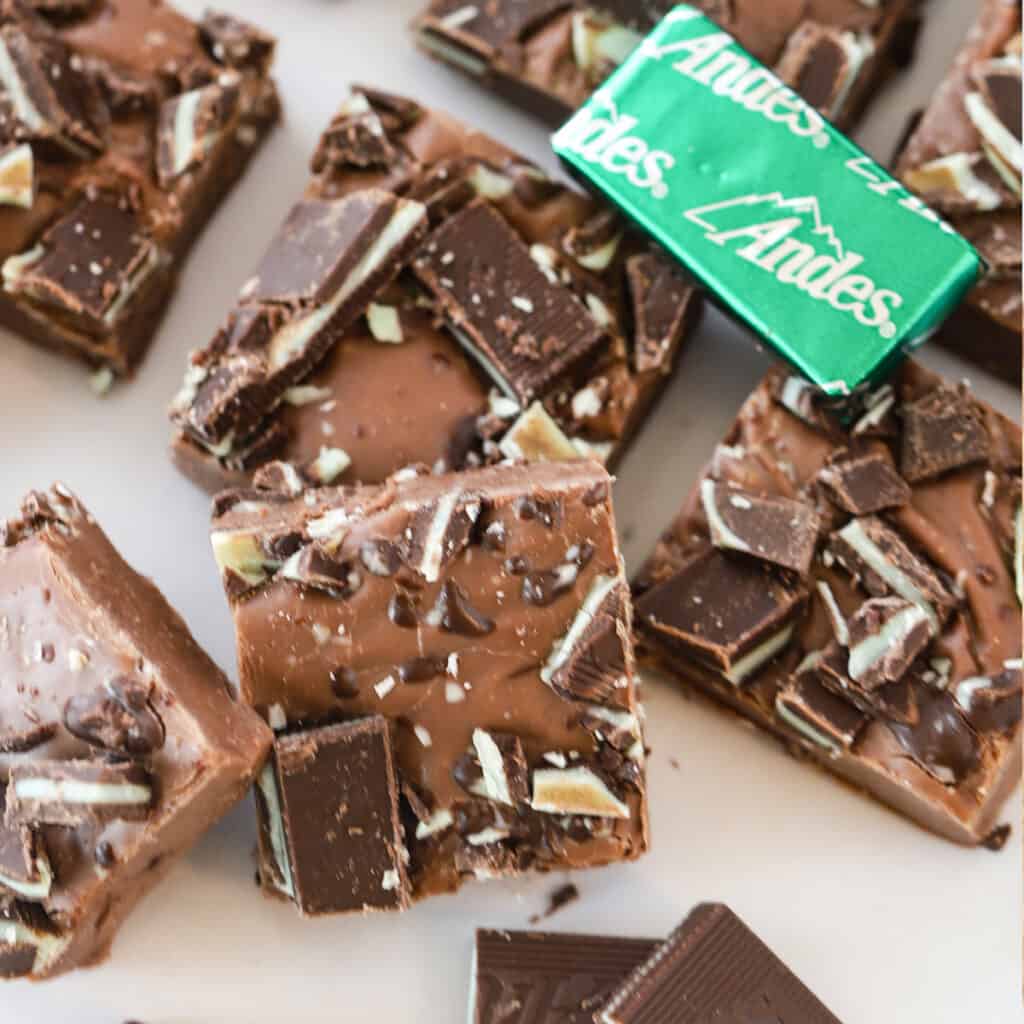 Old Fashioned Christmas Candy Recipes
This recipe will show you how to make a perfectly chewy Divinity Candy with a sweet vanilla flavor. It's a quick and easy homemade candy that's perfect for gift-giving and enjoying with family and friends during the holidays.
This homemade Candied Citrus makes a beautiful and delicious garnish for cakes, cookies, cheesecakes, pies and more.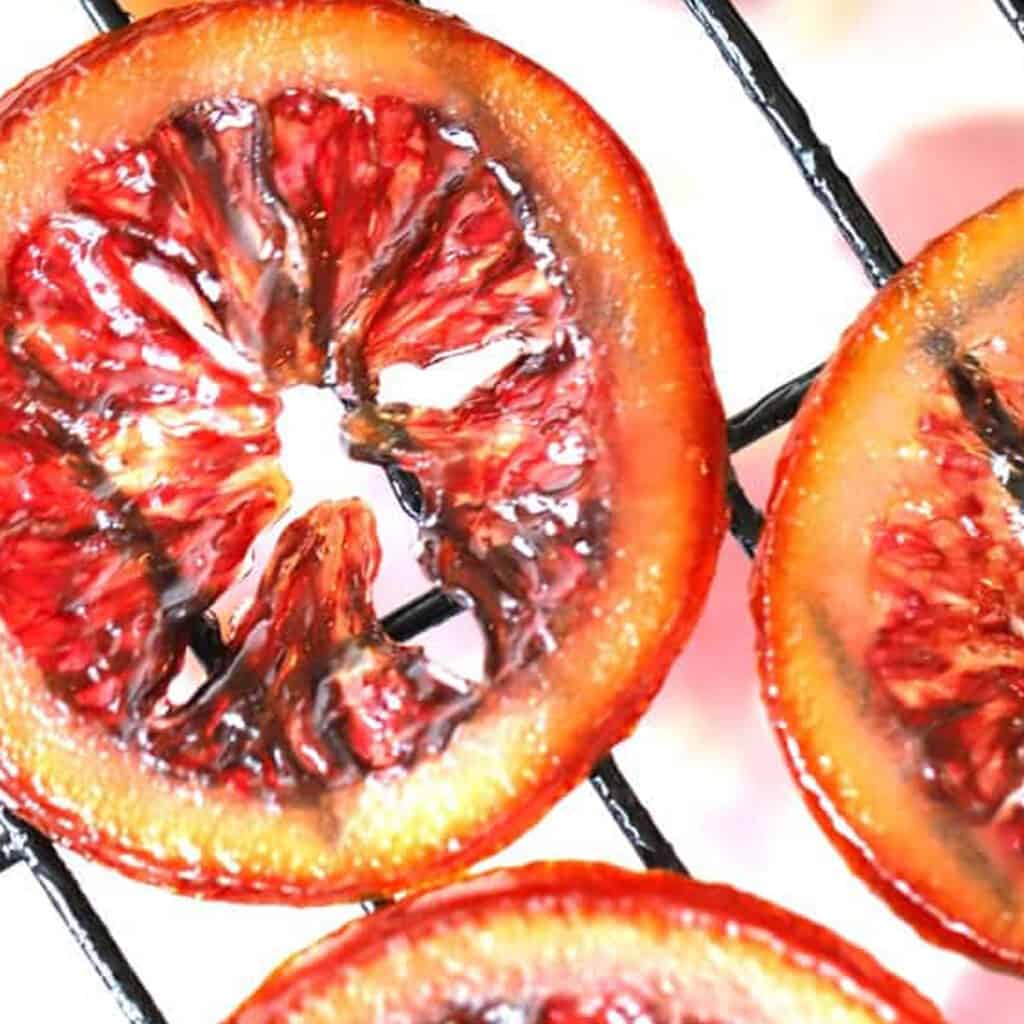 When you aren't popping them into your mouth as a treat, add them as a garnish to cocktails or cheese plates or a little flare to your holiday desserts.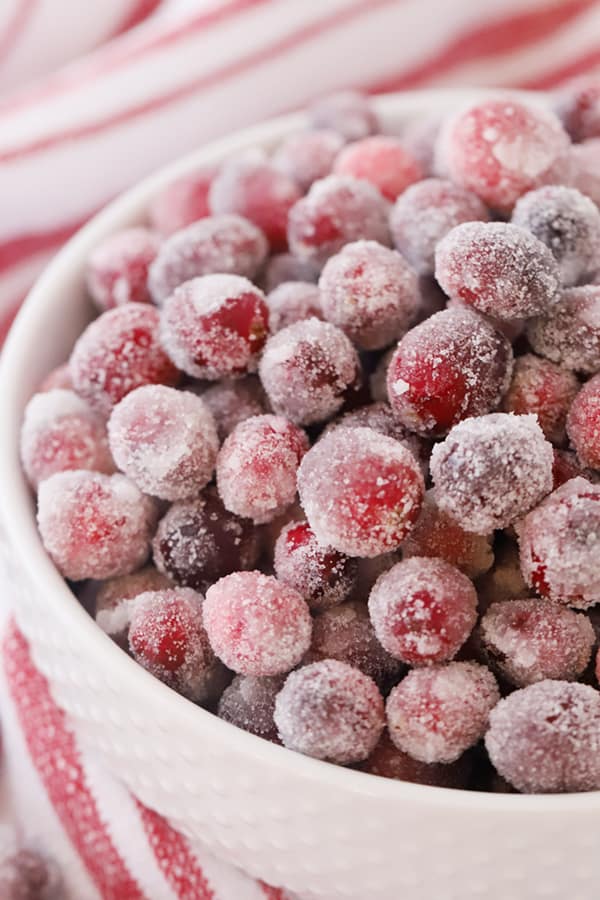 These adorable Rolo Pretzel Reindeer are the perfect quick and easy Christmas treat. They're sweet and salty, use just a few ingredients, and make a great holiday gift.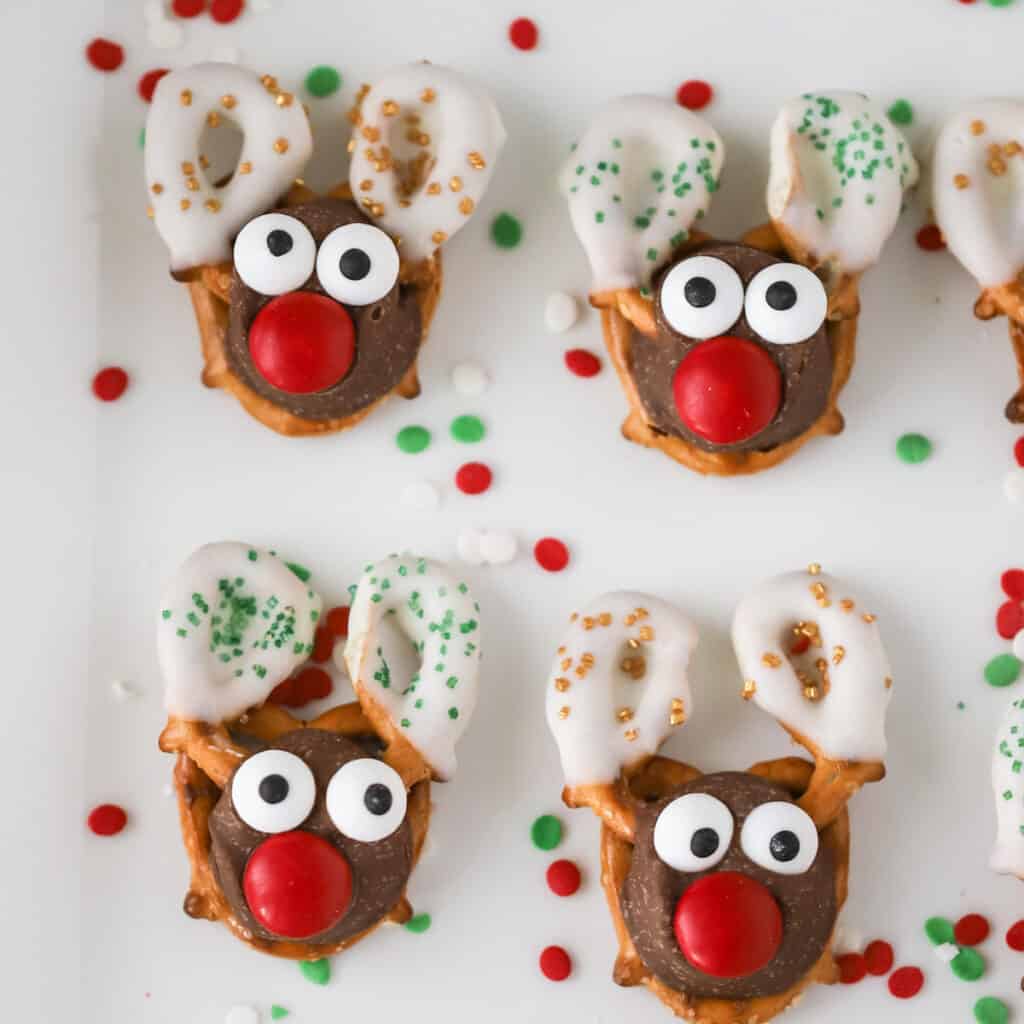 This classic homemade Turtles Candy combines toasted pecans, gooey caramel, melted chocolate, and a touch of sea salt. It's a surprisingly simple recipe that is perfect for Christmas presents, holiday parties, and enjoying at home with family.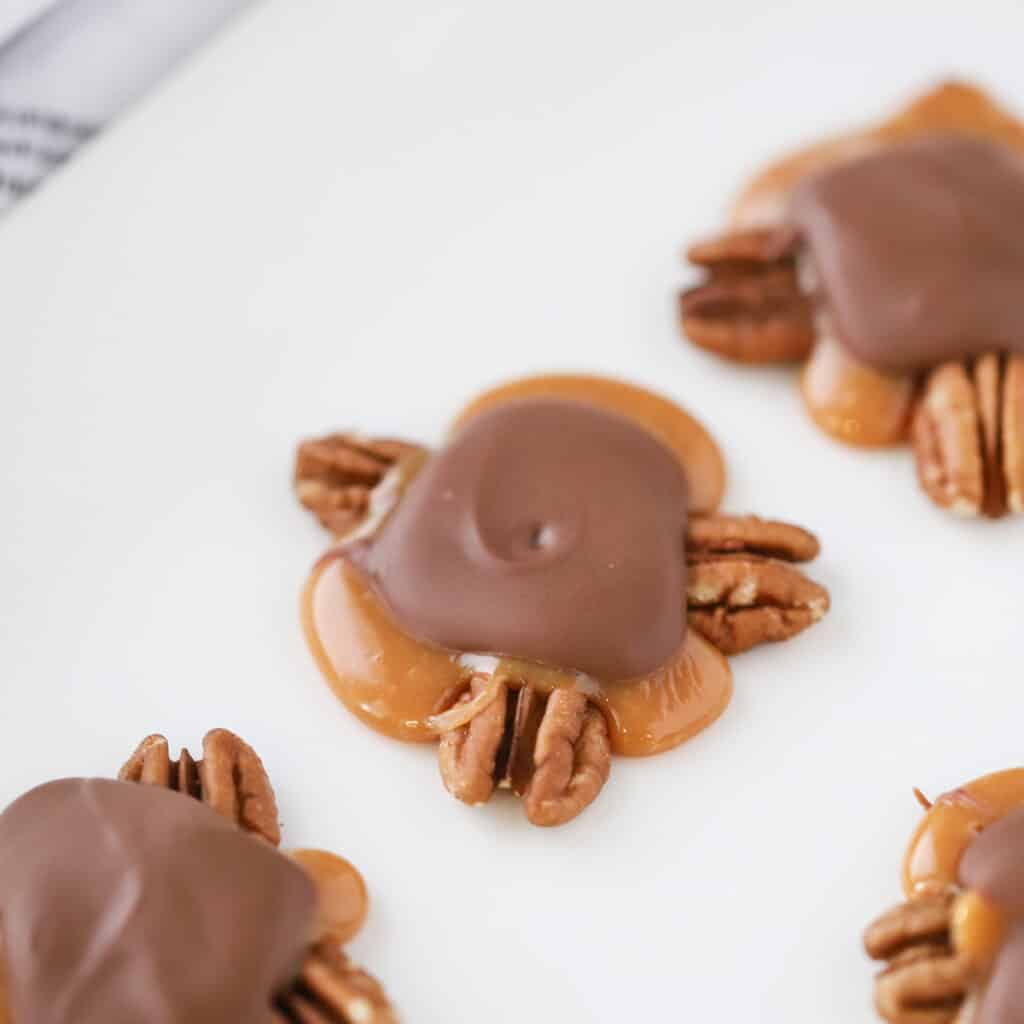 This classic Peppermint Bark recipe has layers of dark and white chocolate flavored with peppermint and topped with crushed candy canes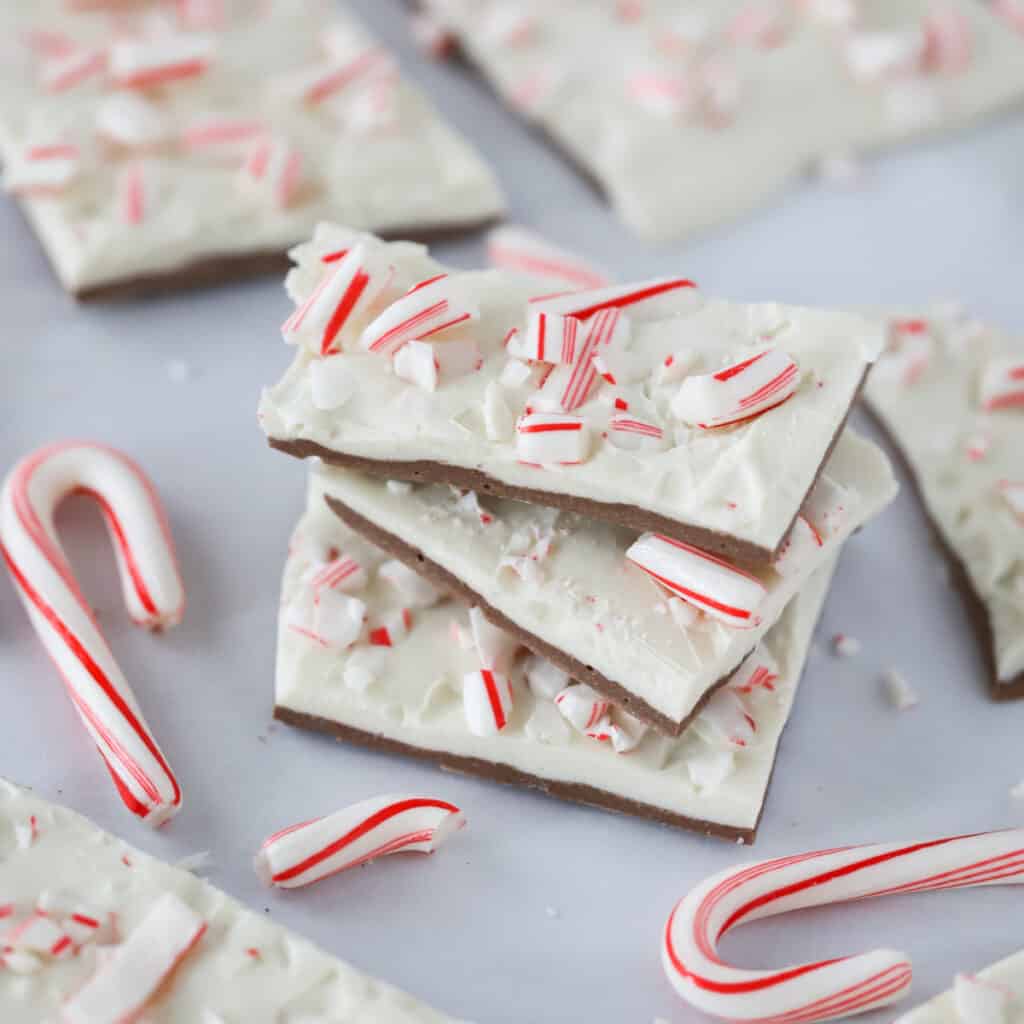 More of Our Favorite Christmas Dessert Recipes
If you've tried this recipe, please rate it and leave a comment on this post. I love hearing feedback from you. It helps me and other readers too! If you love Pinterest, feel free to leave a comment and photo there too. Also, if you like to share, use the hashtag #thecarefreekitchen on Instagram and tag me @thecarefreekitchen so I can find you and give your post some love. You can also find me on Facebook at The Carefree Kitchen. Thank you!!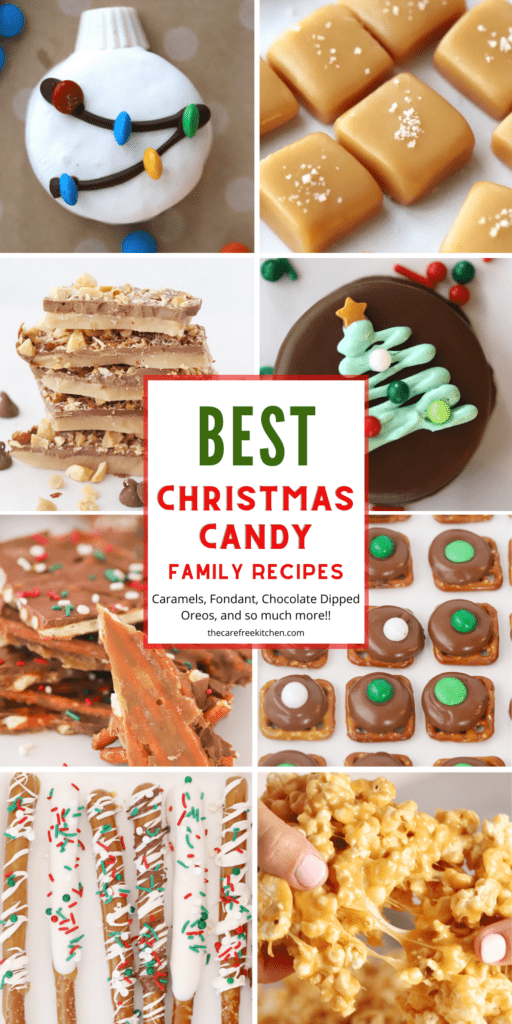 This list of our favorite easy Homemade Christmas Candy Recipes has a little something for everyone. Specifically, we've included traditional Christmas candies, like Homemade Caramels, alongside fun Christmas candy ideas like Easy Rolo Pretzel Bites and White Chocolate Dipped Ornament Oreos.
Reader Interactions