Here's our list of 30 Healthy Dinner Ideas to get you through the week in a nutritious, satisfying way without sacrificing flavor. We've put together a variety of 30-minute meals, soups, sides, salads, snacks and more to make sure there are healthy, easy dinner ideas for every taste and situation.
Jump to:
Healthy Dinner Ideas for Family
Especially after the holidays, you may find your body telling you it needs something a little healthier than all of those delicious recipes full of butter, fat and sugar that you've been eating for months. But, it can be uninspiring to see a list of fast healthy dinner ideas that just sound ... well ... healthy!
We're here to show you that being healthy does not have to be boring, time consuming or expensive. This handpicked list of 30 Healthy Dinner Ideas for family meals incorporates a little something for everyone - stir fry, grilled chicken, fajitas, chicken noodle soup, roasted potatoes and even a couple of healthy sweets!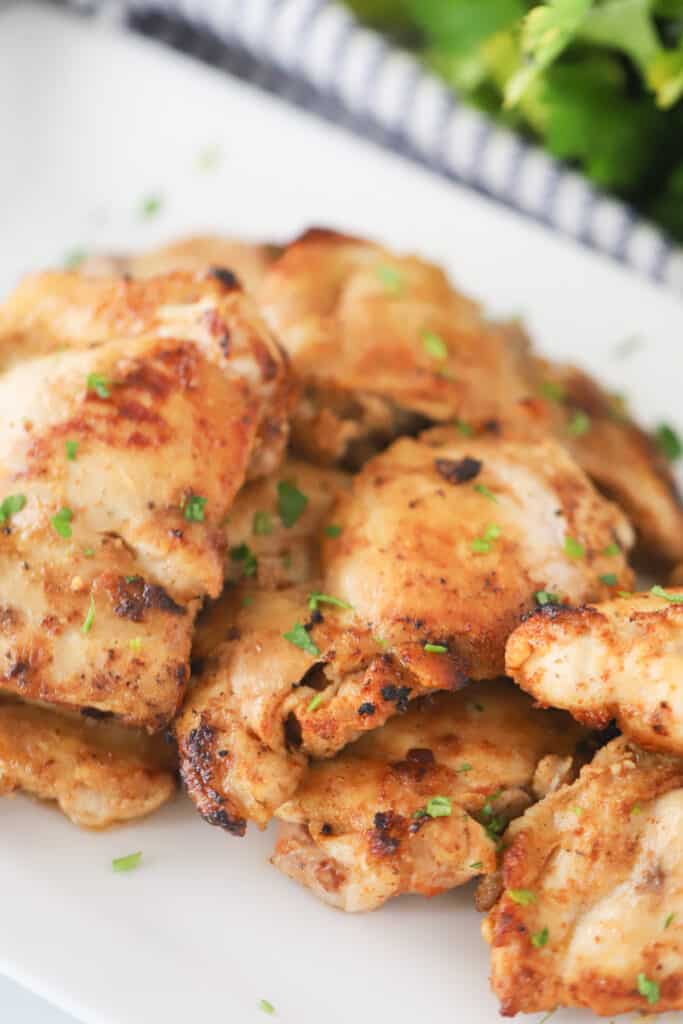 Tips for Finding Healthy Dinner Ideas that Taste Good
You might think that what sounds good for dinner and fast healthy dinner ideas are two very different things. And of course, sometimes they are. However, we've got a few tips to help you sift through all of the recipes and find healthy dinner ideas for family and friends that actually taste good!
Start with what you like! If your family loves chicken, search for healthy chicken recipes. If you love stir fry, search for healthy stir fry. You get the idea.
Find recipes that are grilled or oven-baked rather than fried. That's a simple recipe adjustment that can make a huge difference while still tasting amazing.
Find easy dinner ideas with few ingredients to make it quick, easy and delicious all at the same time. That way you are more apt to try making it again and again.
Healthy Dinner Ideas That Take 30 Minutes or Less
Don't let time restraints get in the way of adding easy healthy recipes for dinner. Here are a few fast, healthy dinner ideas that taste good. These easy dinner ideas are absolutely delicious and can be ready in just about as much time as it would take you to bake a frozen pizza!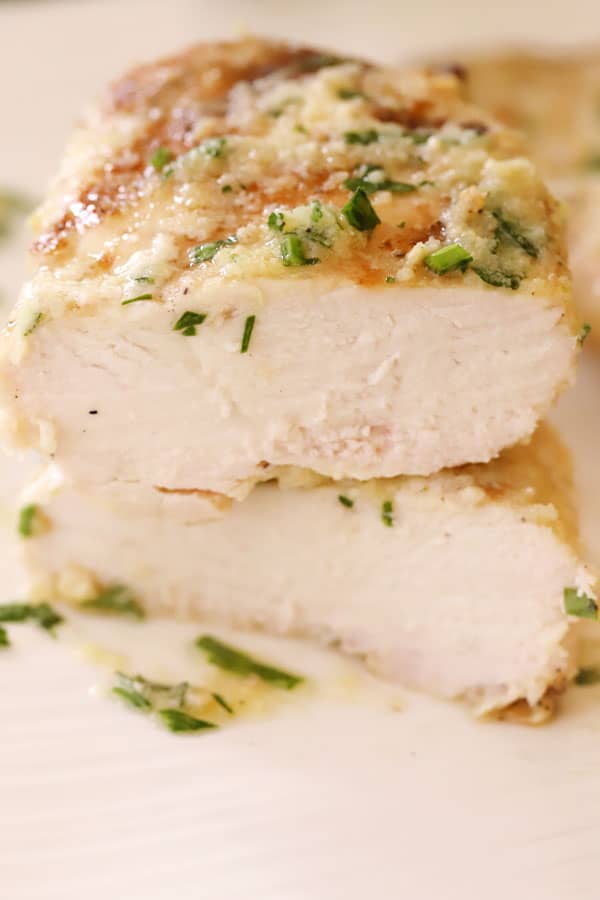 These juicy Grilled Garlic Parmesan Chicken Breasts are quick and easy, full of flavor and only require about 5 minutes of prep. They taste great paired with grilled veggies, baked potatoes or a simple side salad.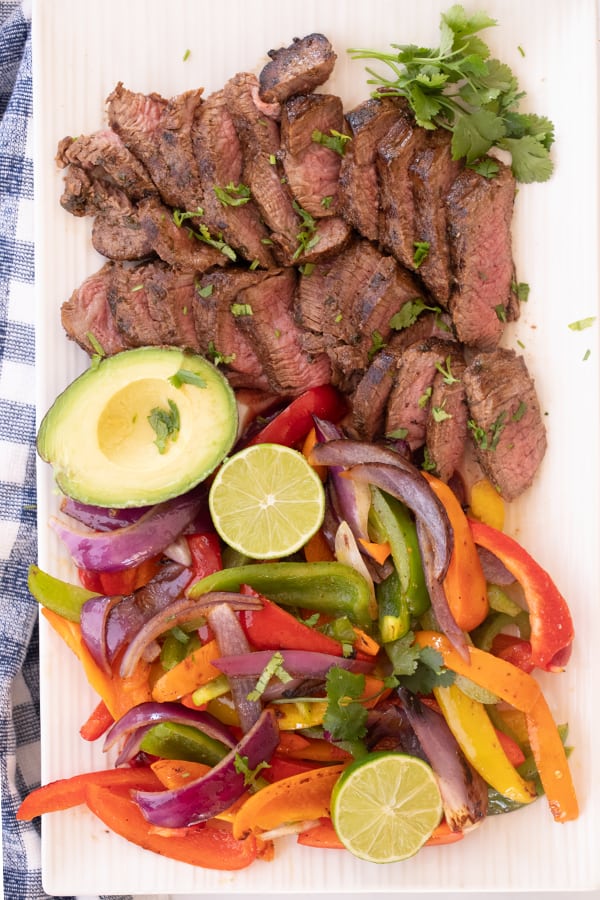 These fajitas are always a winner, whether it's a casual weeknight or a weekend get-together with friends. We keep ours classic, searing the beef on a hot iron skillet along with bell peppers and onions.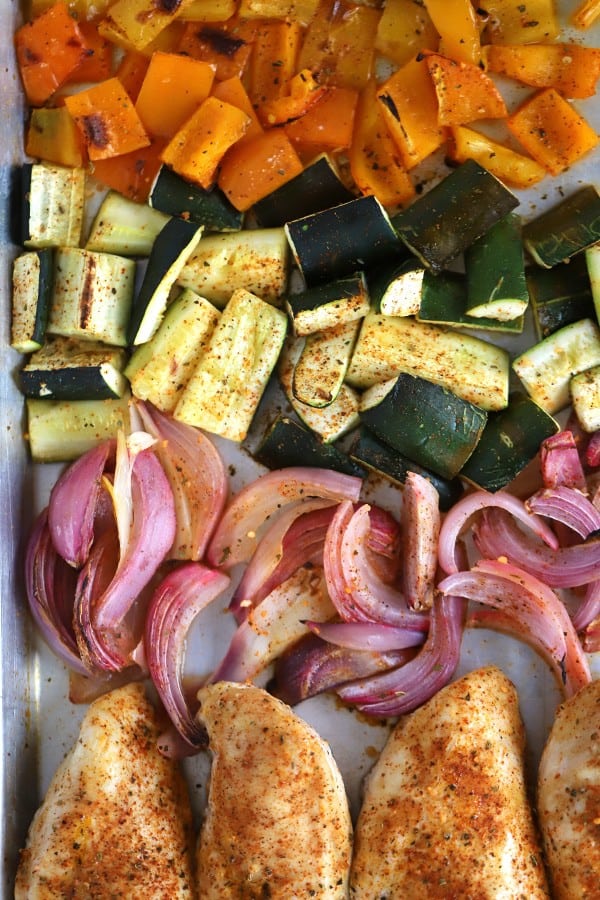 Baked chicken fajitas are a quick, easy and healthy dinner option. They are also a great way to get the kiddos to eat their vegetables!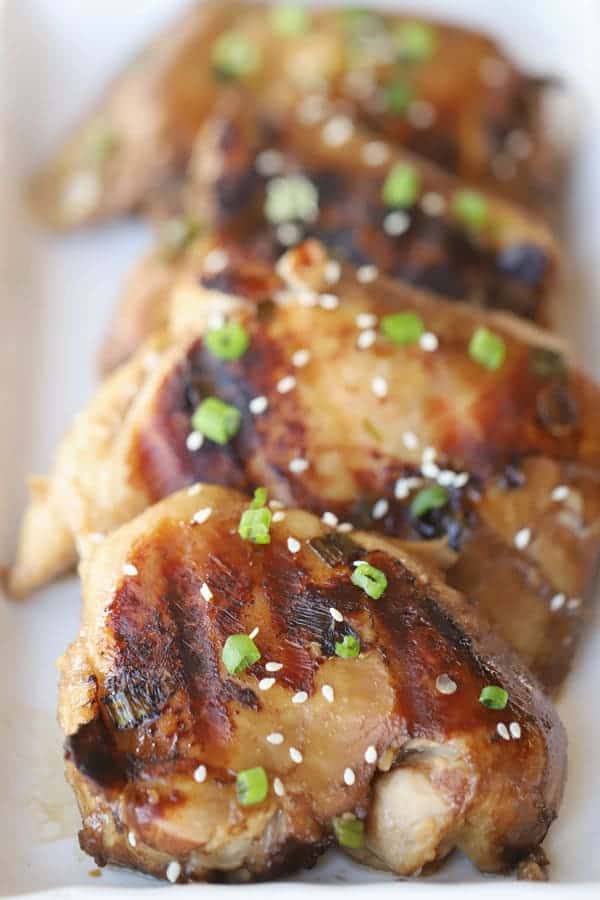 This recipe is made with the most amazing beef teriyaki marinade, broccoli and red peppers. Serve with brown rice for a truly healthy meal.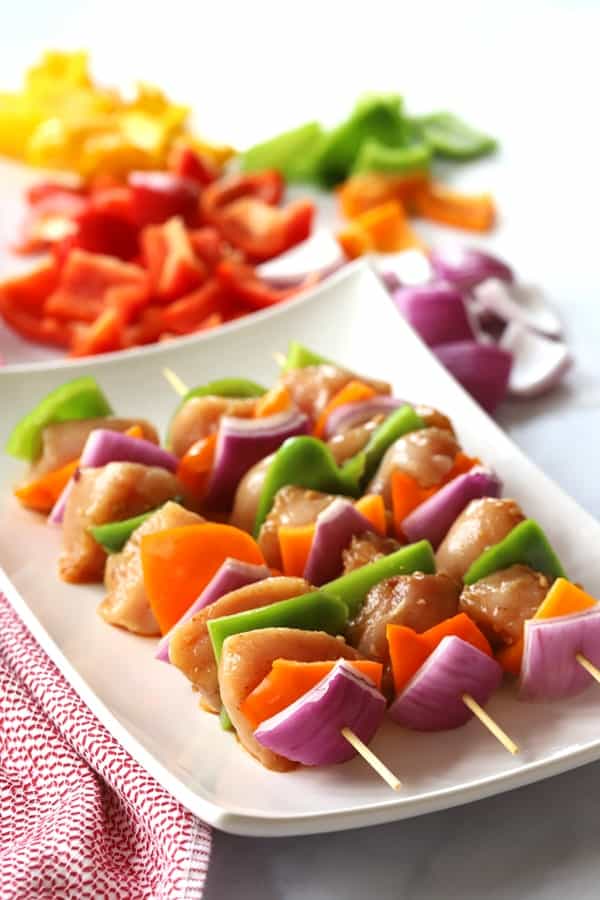 These kabobs are the perfect addition to your grilling night. They're packed with flavor with just a little spice and sweetness.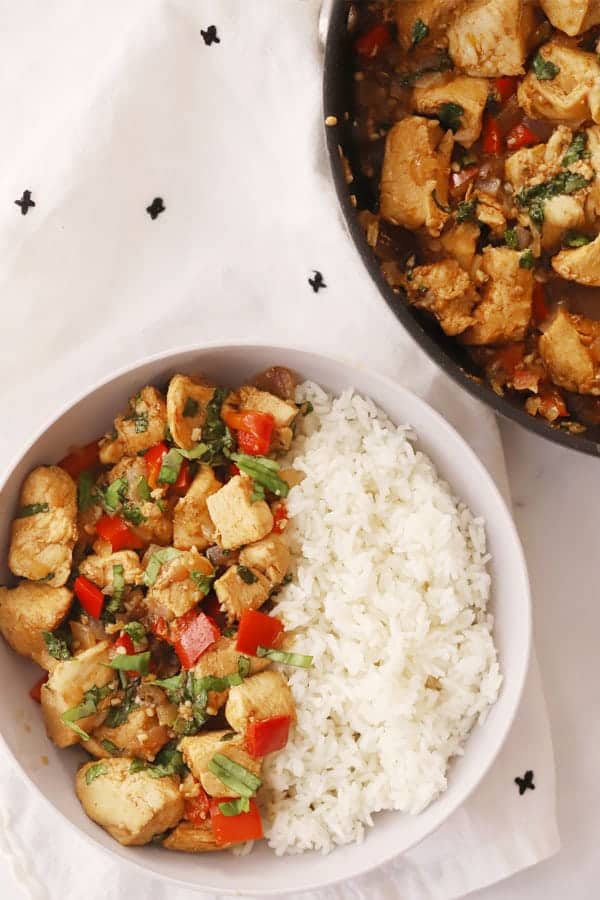 This Basil Chicken Stir Fry recipe makes it easy to have your favorite Thai takeout food at home. It's quick, easy, inexpensive and tastes amazing.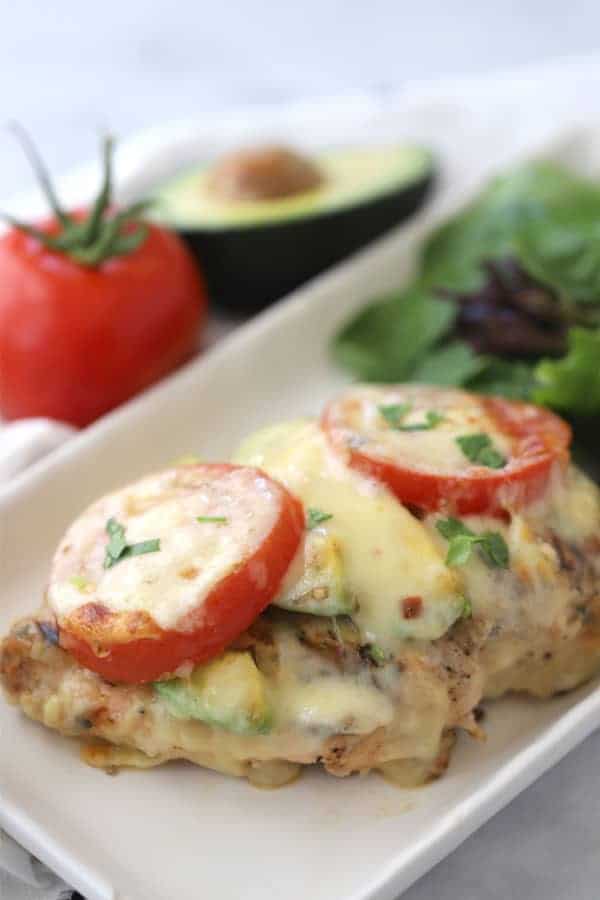 You will love this easy chicken marinade that makes the best grilled chicken. Serve with avocado, tomatoes and a bit of Pepper Jack cheese to keep things interesting!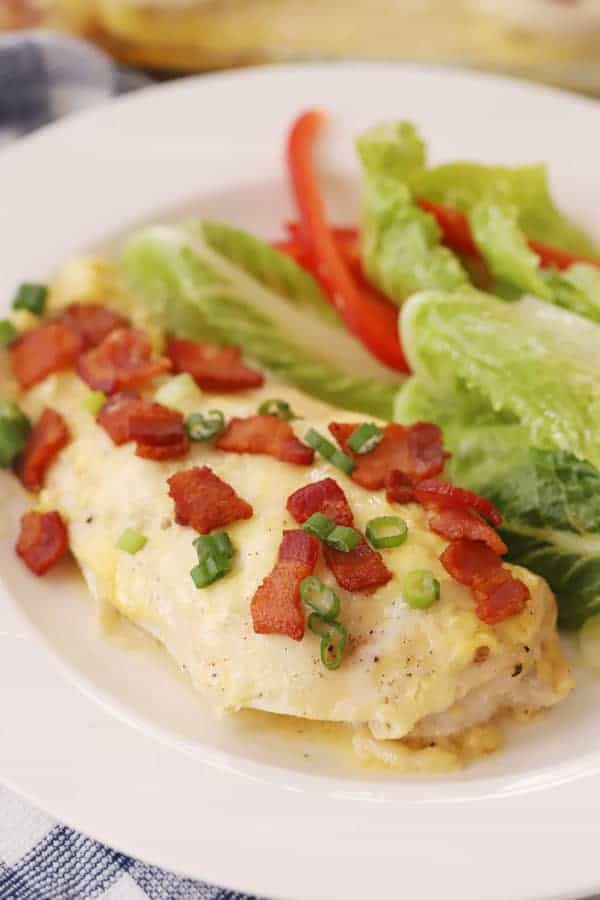 Another healthy classic that uses simple ingredients that you probably already have on hand. Serve with rice, on a salad or with a baked potato.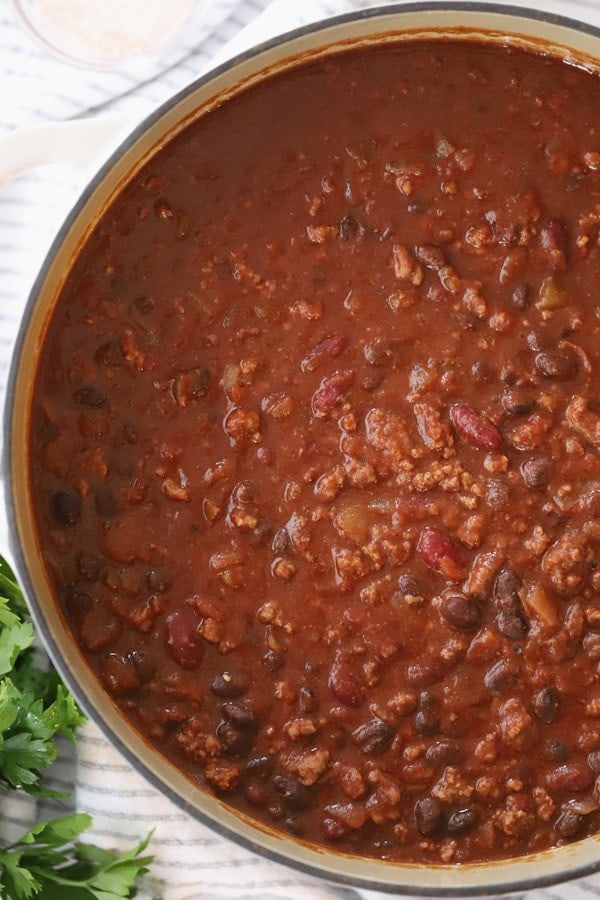 This chili recipe can be made in 30 minutes but tastes like it's been cooking all day!
Healthy Soups and Side Dishes
You can pair any of these with one of our 30-Minute Healthy Dinner Ideas to create a complete, light healthy dinner menu. Or, enjoy any of these soups, salads and sides on their own for a light lunch.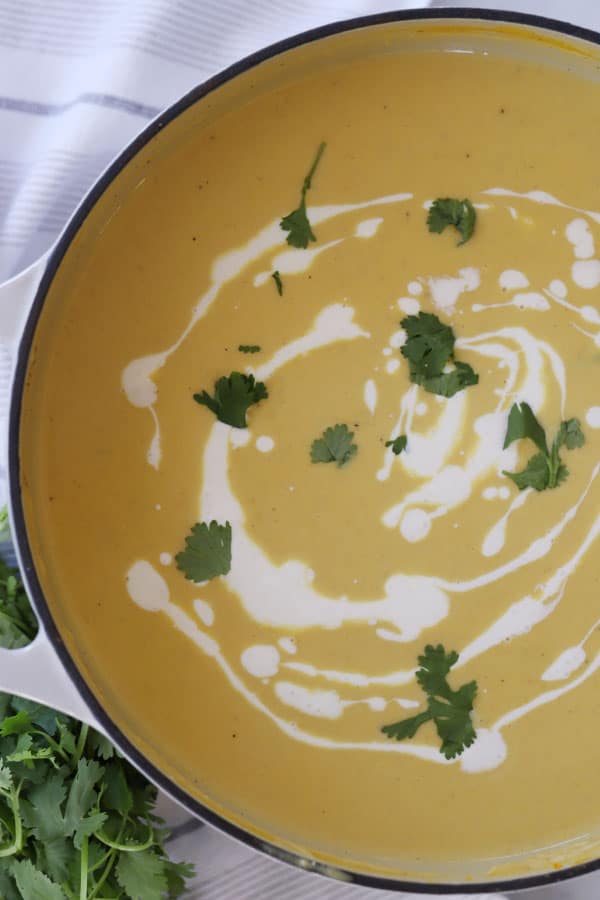 Roasted Acorn Squash Soup is a creamy, satisfying and healthy addition to any fall menu.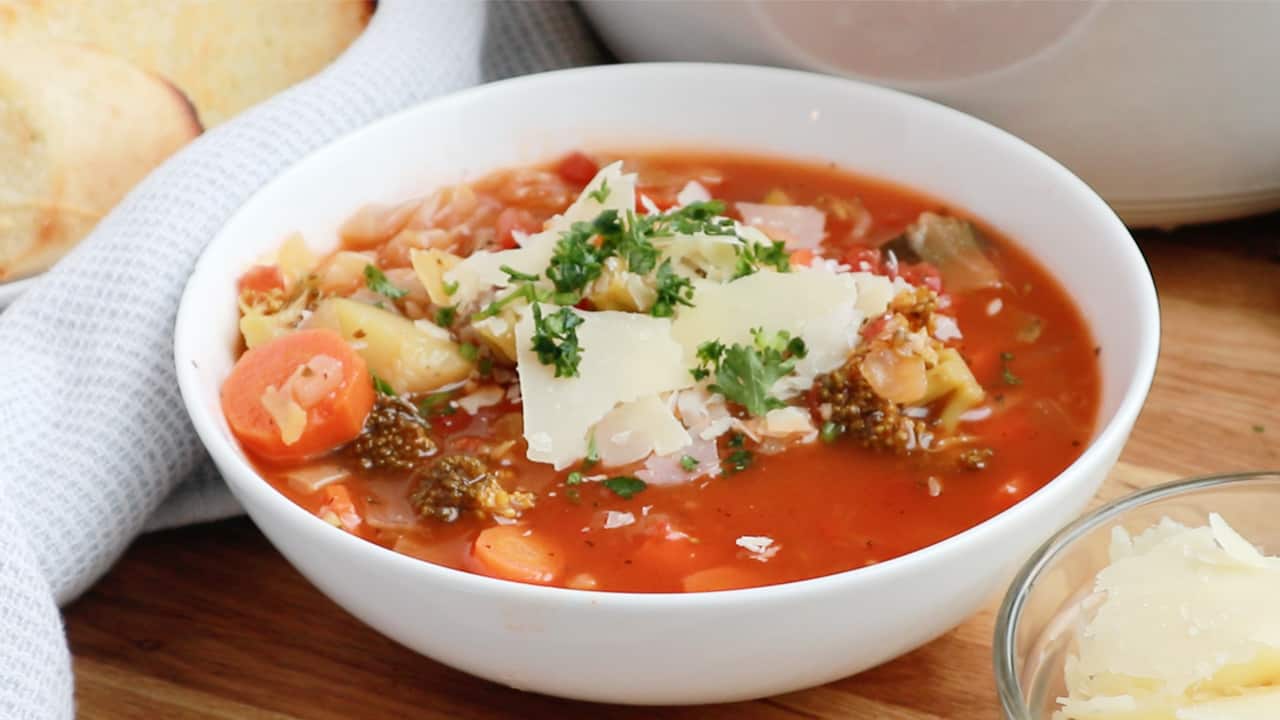 Like the name suggests, this hearty homemade soup is naturally low in fat and calories but still packed full of flavor.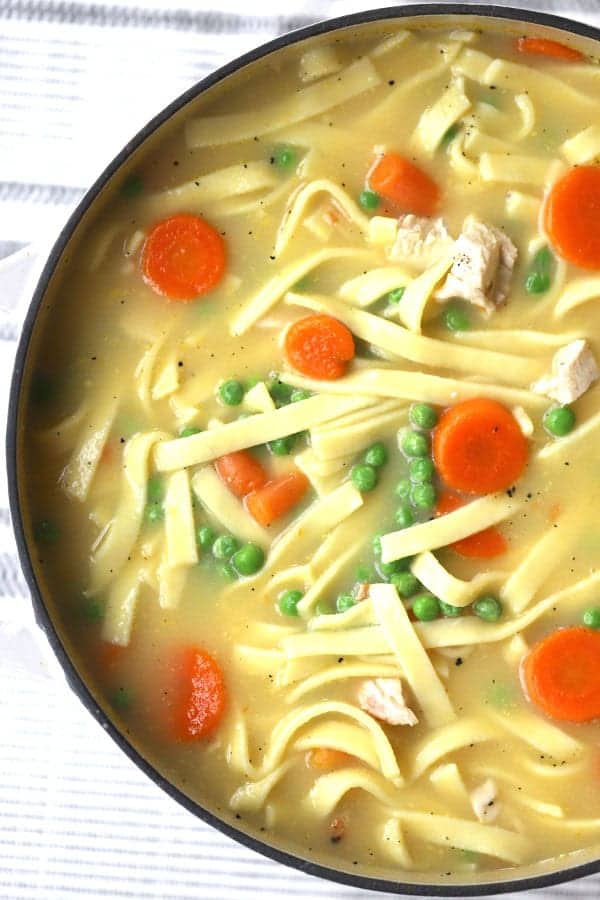 If you don't have time to make chicken noodle soup from scratch, this simple and healthy Homestyle Chicken Noodle Soup recipe is a great option.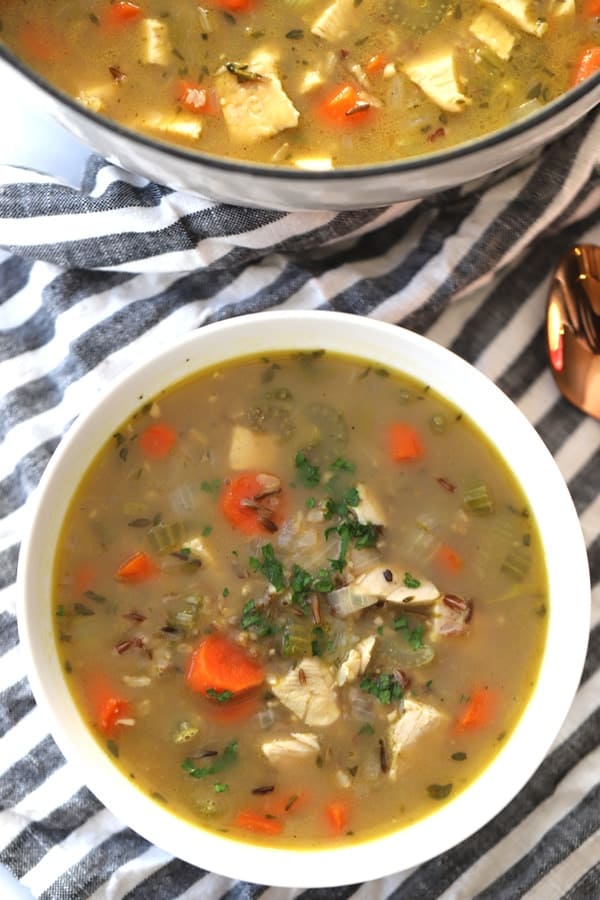 This yummy soup is filled with wild rice, turkey and delicious veggies.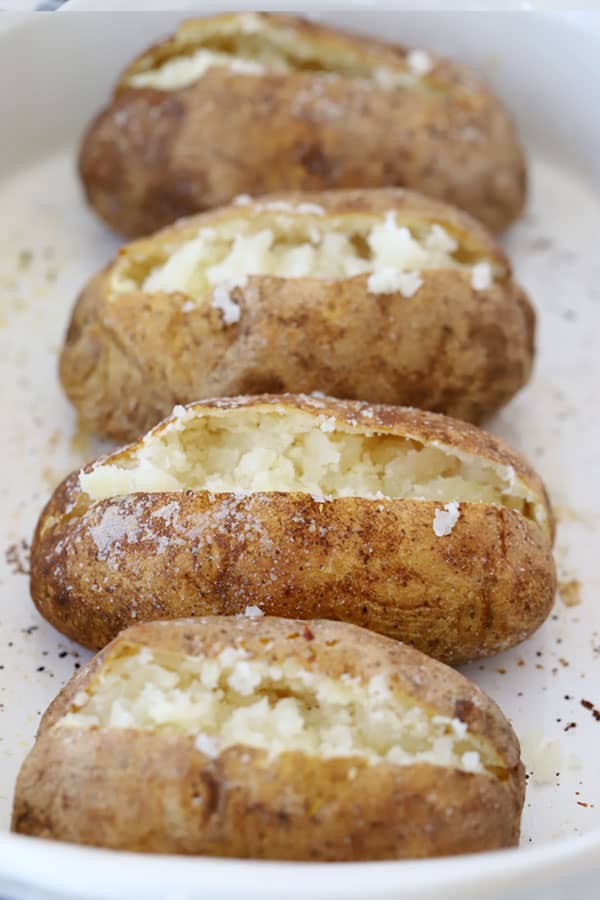 The Best Baked Potato has perfectly crispy skin and fluffy insides and uses just three ingredients!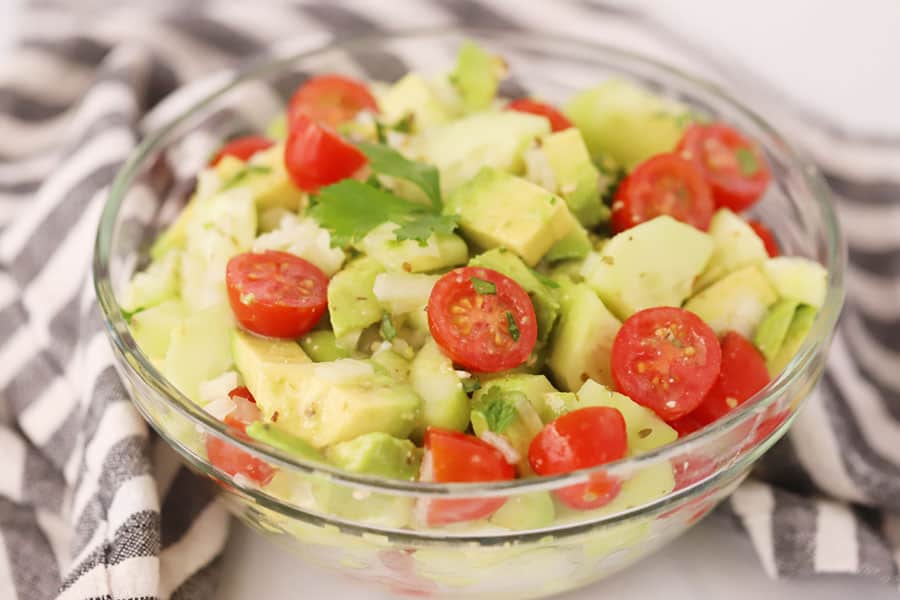 This salad is crunchy, creamy and cool - just what you crave on a warm summer day! It's loaded with fresh veggies, and lightly coated in a tangy homemade Italian lemon vinaigrette, and perfect for a light lunch or side dish.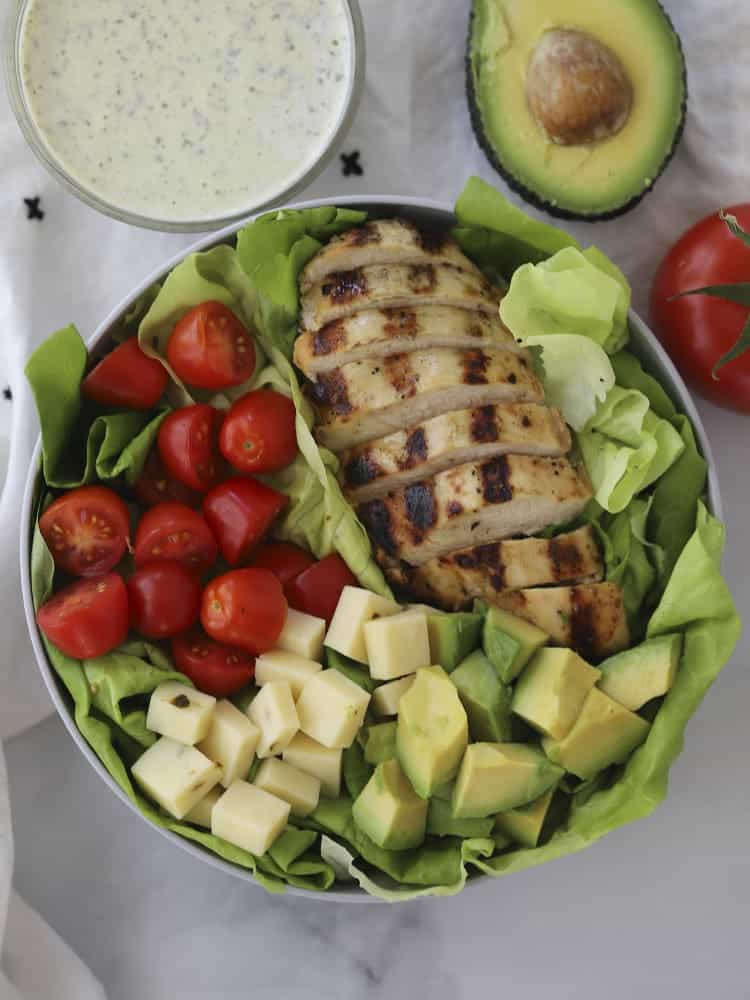 This simple salad recipe includes a delicious pesto ranch dressing and a simple grilled chicken marinade to go along with avocados, tomatoes, lettuce and cheese. Eat as a light lunch or serve as a side dish to just about anything.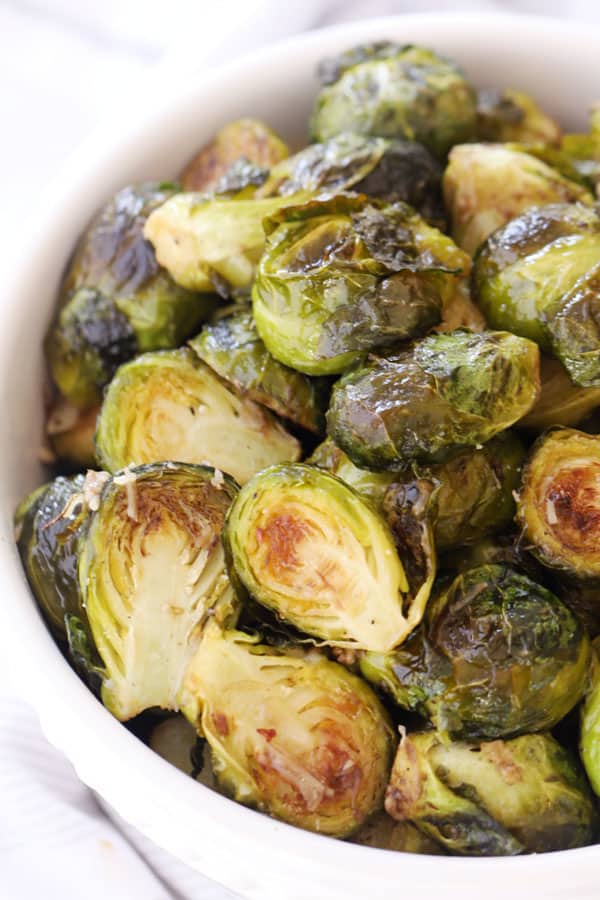 Oven-Roasted Brussels Sprouts are a simple, healthy and naturally gluten-free side dish that even kids will enjoy because they are never mushy and taste great.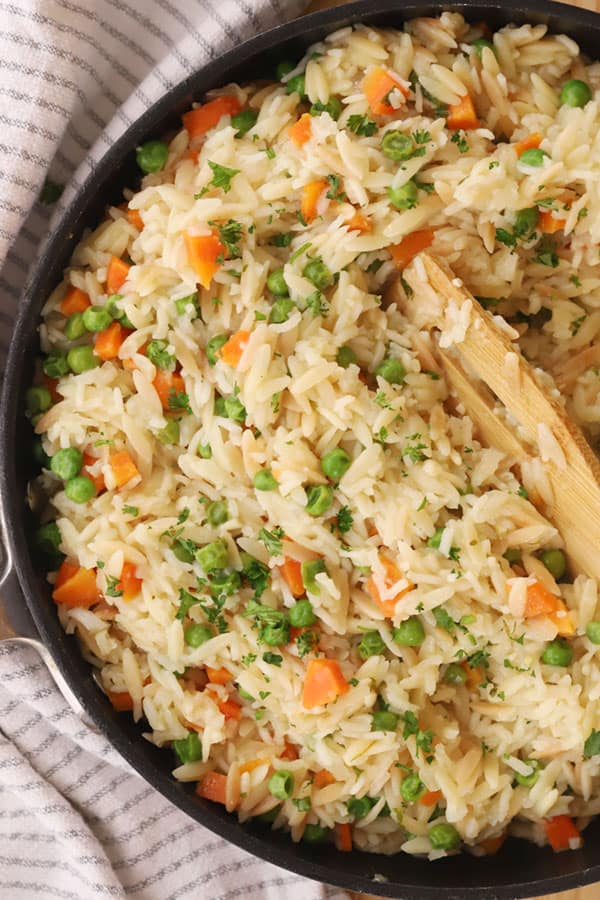 You'll love this one-pot rice side dish made from both white rice and orzo, and cooked in chicken broth, fresh herbs and veggies.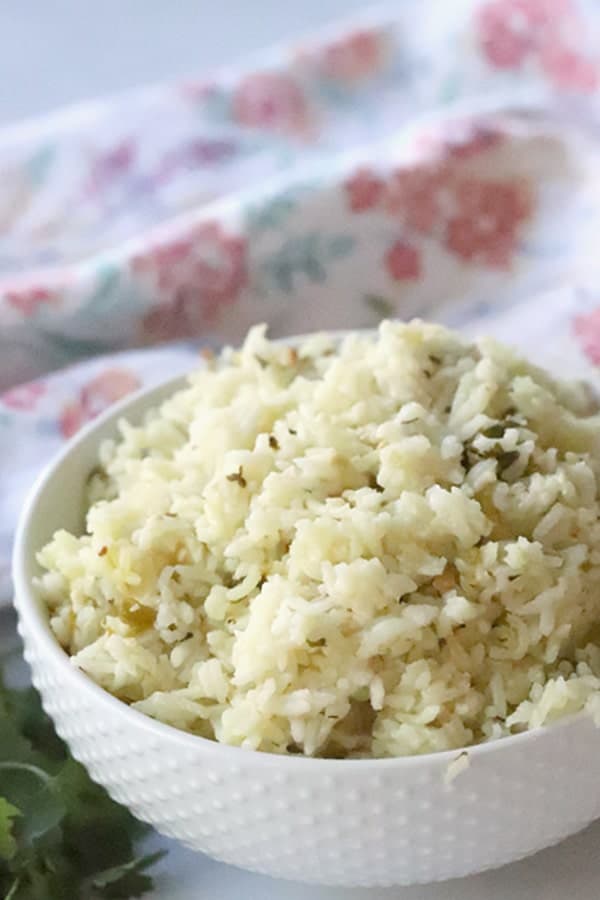 This tastes just like the real thing! Add to tacos, burritos salads and more.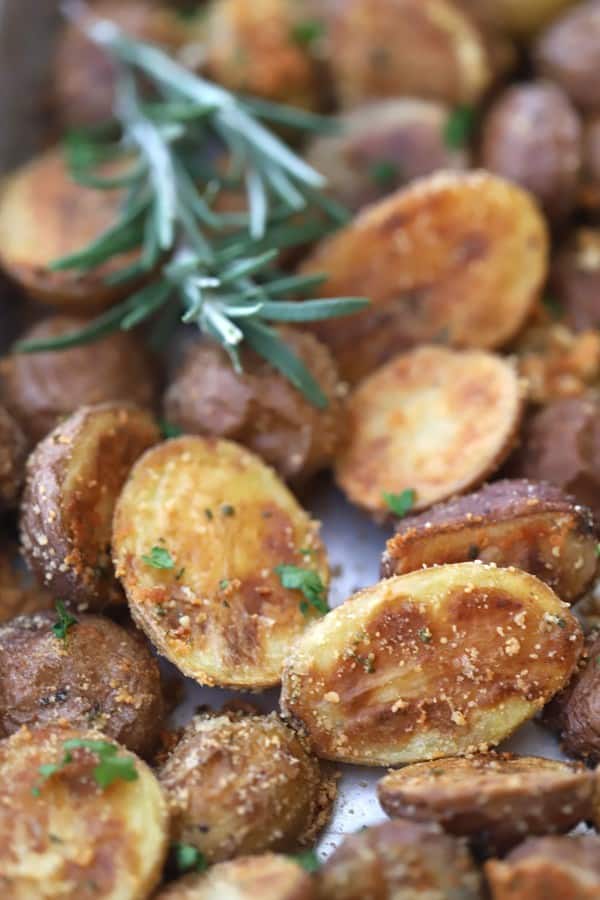 This is a simple oven-roasted fingerling potato side dish with minimal ingredients but plenty of flavor. It's the perfect side to serve with any other Healthy Dinner Ideas.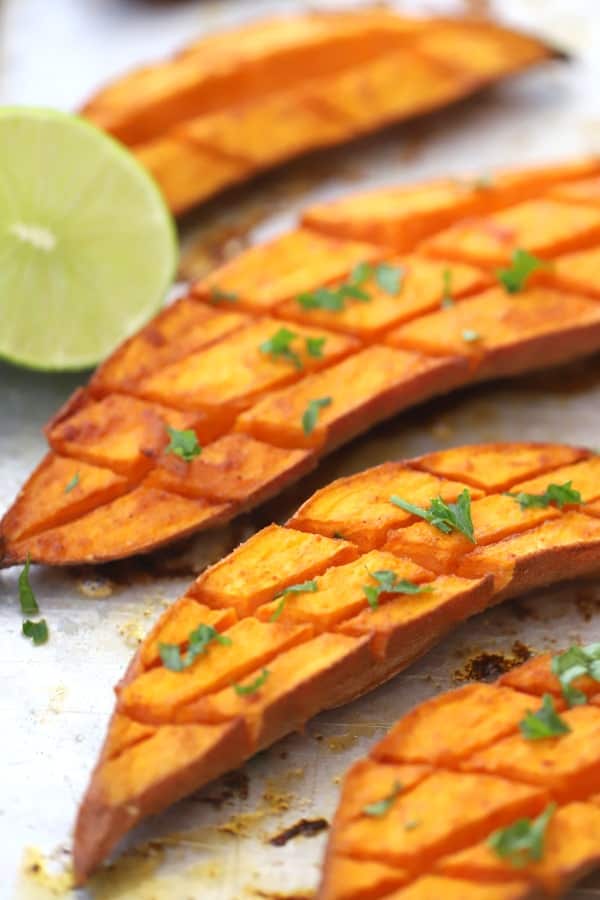 These sweet potatoes are the perfect balance of sweet, spicy, chewy and healthy. Serve them with just about anything!
Healthy Snack Recipes
These light and healthy snack ideas range from one-bite appetizers and dips to slightly sweet treats. They are all great for both kids and adults and are meant to be eaten between meals or served as appetizers - think after-school snacks and game day appetizers.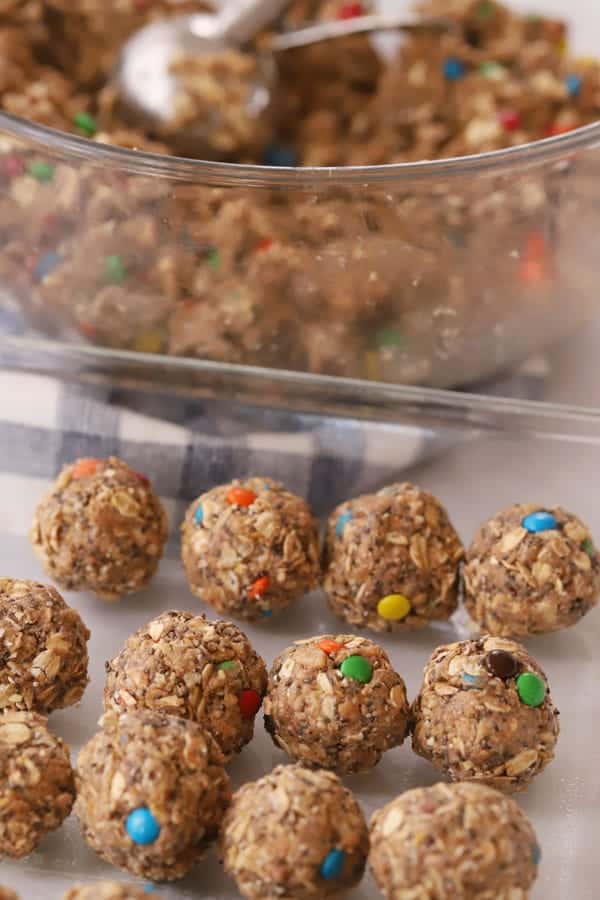 Energy balls are easy to make, packed with protein and a super convenient snack for any time of the day. Plus, we sneak in enough fun ingredients to make sure the kiddos love them!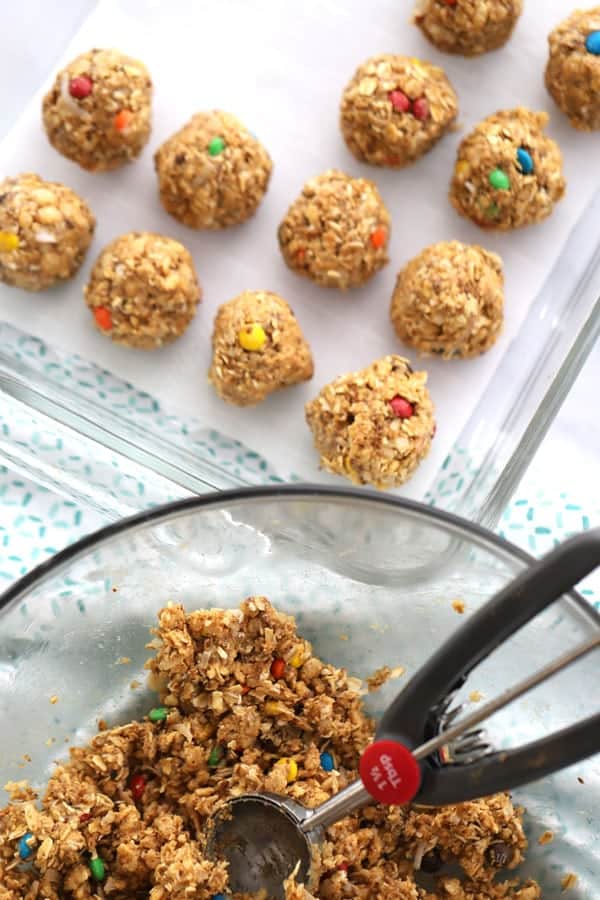 These Coconut Peanut Butter Power Balls are full of healthy fat and protein. They also make a perfect snack for families on the go.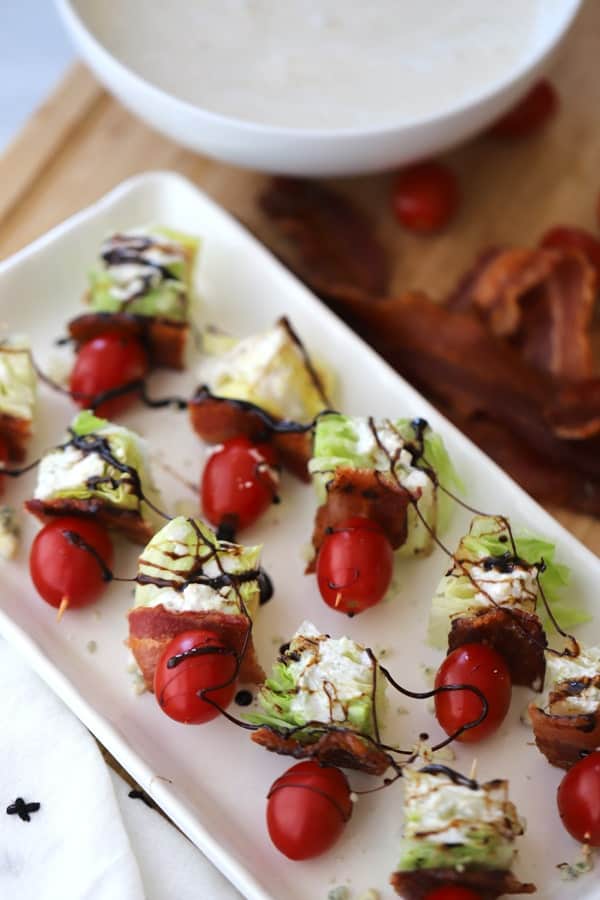 These little Wedge Salad Kabobs are the most fun way to enjoy this delicious salad, one small bite at a time! Plus, they are super cute!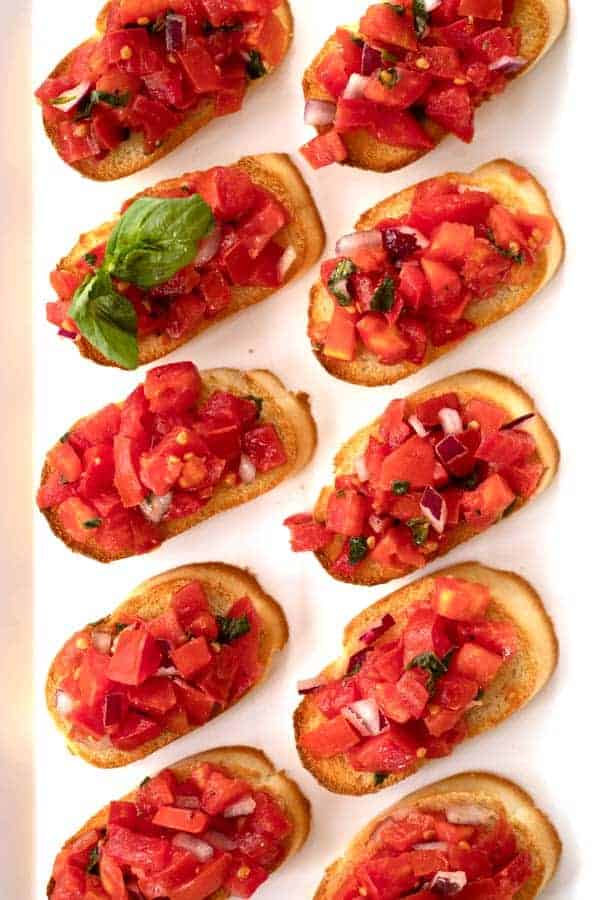 During the summer, this fresh garden bruschetta can't be beat. It's made from fresh tomatoes and basil, olive oil, vinegar and served on toasted bread.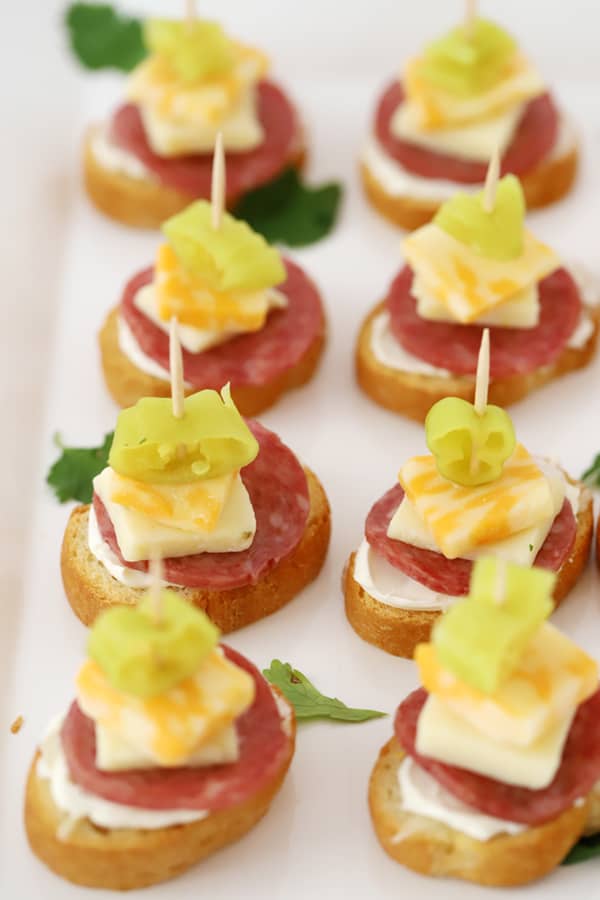 These Italian Mini Kabobs are a quick and easy no-bake appetizer that is perfect for all sorts of occasions.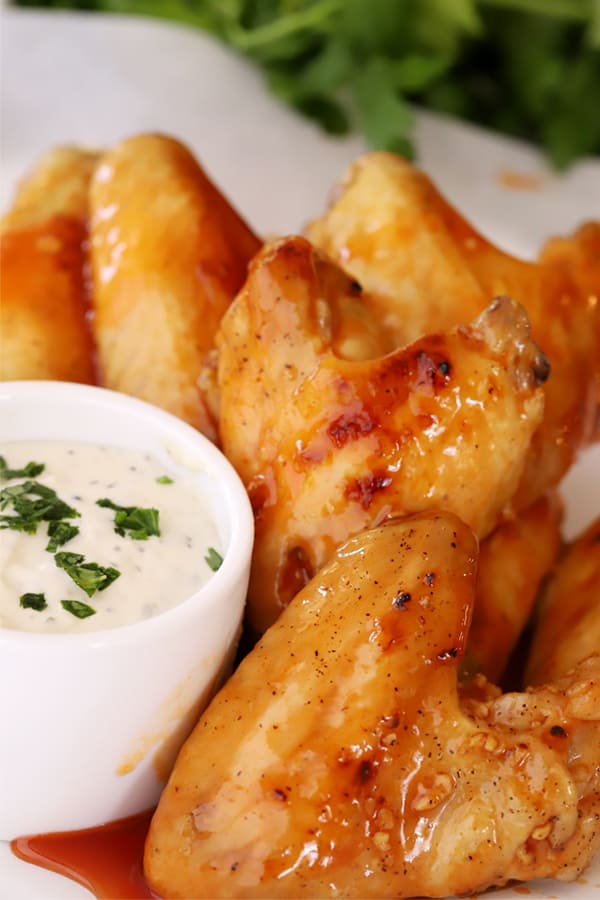 This healthy alternative to fried wings is just as crispy and delicious, and sure to become a family favorite.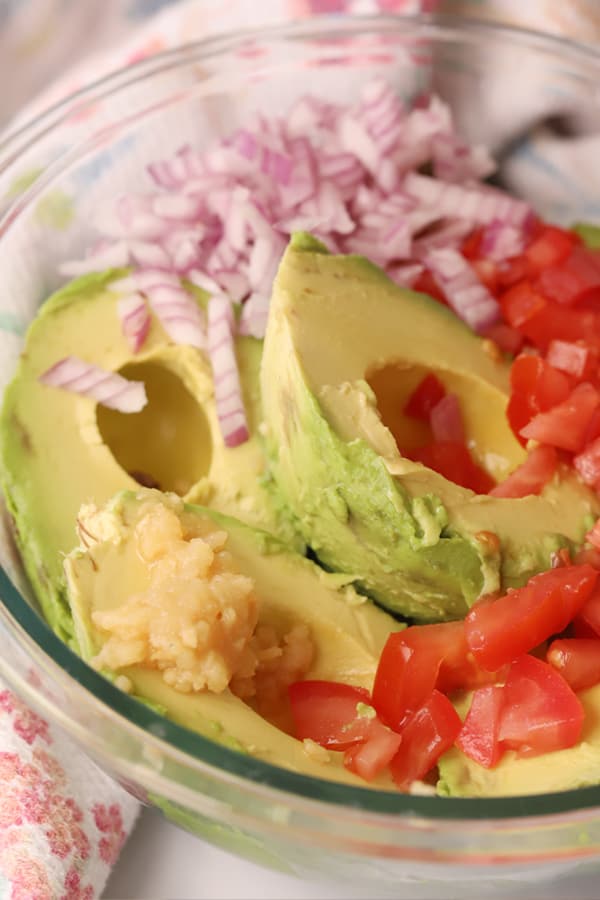 Homemade guacamole just can't be beat. It's healthy, satisfying, naturally gluten-free and so simple to throw together.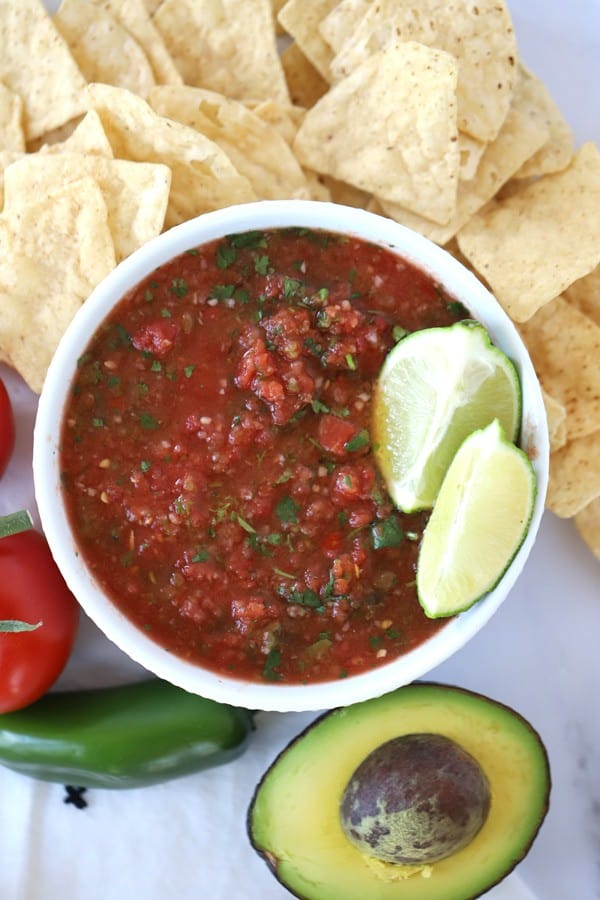 Another healthy family favorite is this Homemade Salsa. If you don't want to serve with chips, it also tastes great with fresh veggies.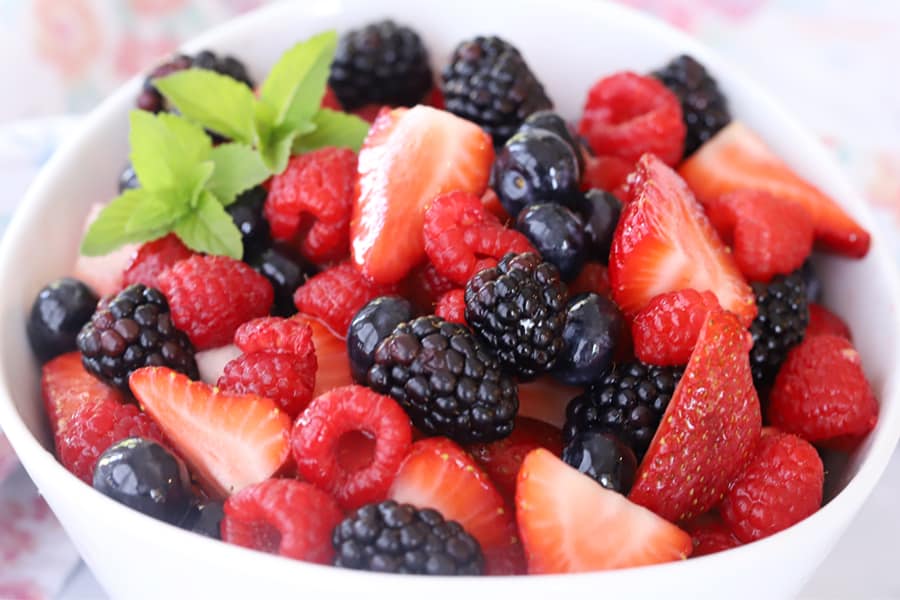 Made with fresh berries, tossed in a simple orange glaze, this is the perfect simple side dish or light dessert for your next summer BBQ or potluck.
More Easy Dinner Ideas that Are Healthy and Delicious
If you've tried these recipes, please rate them and leave a comment on this post. I love hearing feedback from you. It helps me, and other readers too! If you love Pinterest, feel free to leave a comment and photo there too. Also, if you like to share, use the hashtag #thecarefreekitchen on Instagram and tag me @thecarefreekitchen so I can find you and give your post some love. You can also find me on Facebook at The Carefree Kitchen. Thank you!!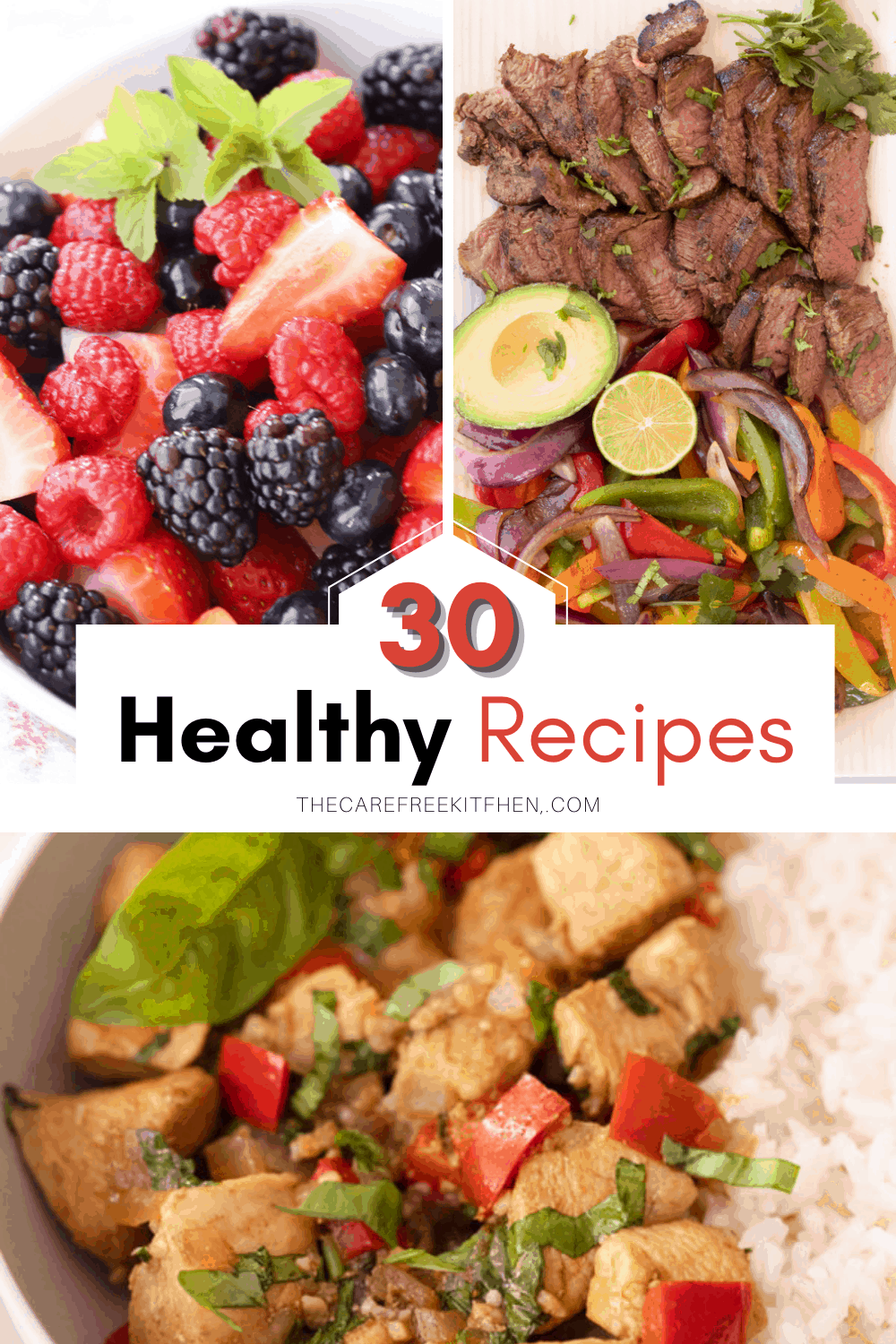 This handpicked list of 30 Healthy Dinner Ideas incorporates a little something for everyone - stir fry, grilled chicken, fajitas, chicken noodle soup, roasted potatoes and even a couple of healthy sweets!
Reader Interactions