We've pulled together 21 of our favorite Healthy Chicken Recipes to show just how tasty healthy chicken can be. This list includes simple and healthy salads, snacks, soups, main courses and crockpot versions so that you'll have plenty of options to choose from any night of the week.
Jump to:
21 of Our Favorite Healthy Chicken Recipes
If the first thing that comes to your mind when you hear "Healthy Chicken Recipes" is a plain grilled chicken breast with a side of unseasoned broccoli, then this list is for you. Did we include a plain grilled chicken breast recipe? Sure did! But we've also included all sorts of fun, flavorful and delicious salads, soups, entrees and more.
Healthy does not have to equal boring. In fact, you don't even need to tell your family that these are actually good for them! You'll find something for every kid, picky eater and health food fanatic alike.
Healthy Chicken Appetizers and Snacks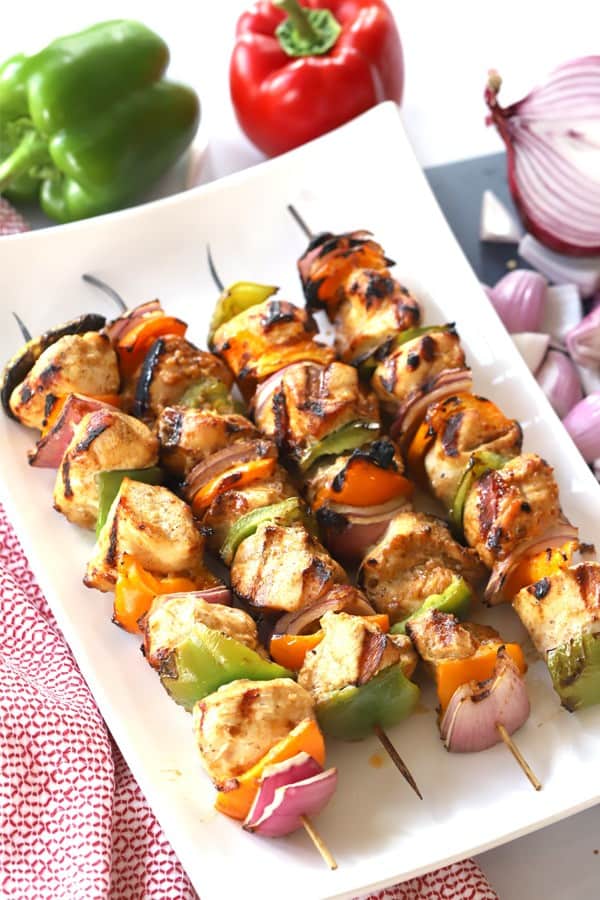 These grilled chicken kabobs are packed with flavor and fancy enough for a dinner party, or casual enough for a night in with the family.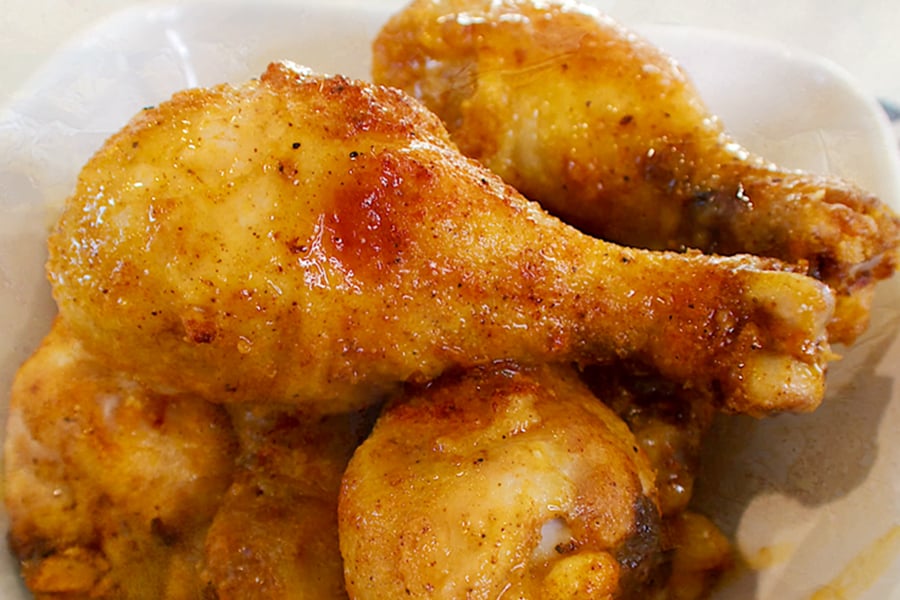 2). Oven-Baked Chicken Drumsticks
Crispy on the outside, tender and juicy on the inside and ready in under 30 minutes! Plus, they're baked, not fried.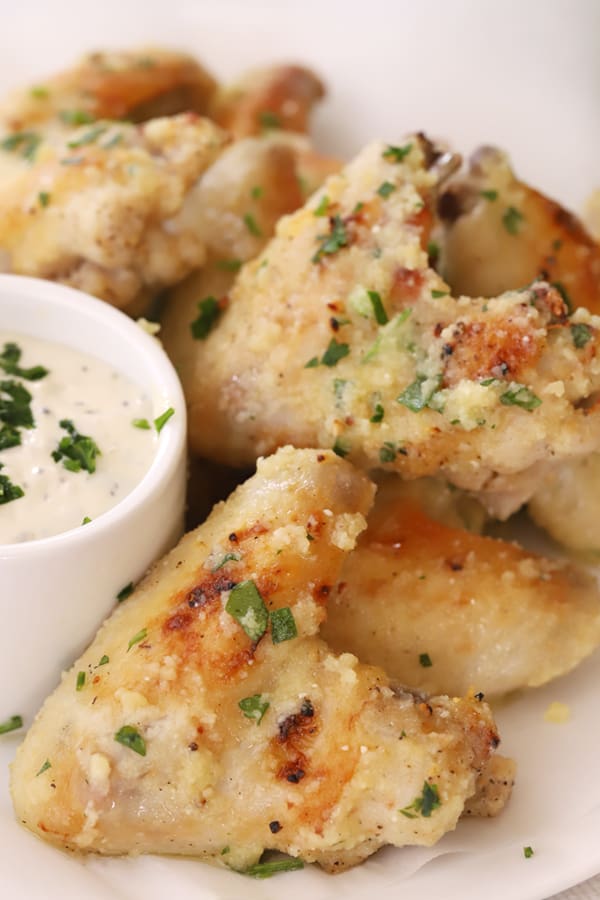 We love baked chicken wings because they are so quick and easy, back up nice and crispy and are a little more healthy than the deep-fried version.
Healthy Grilled Chicken Salad Recipes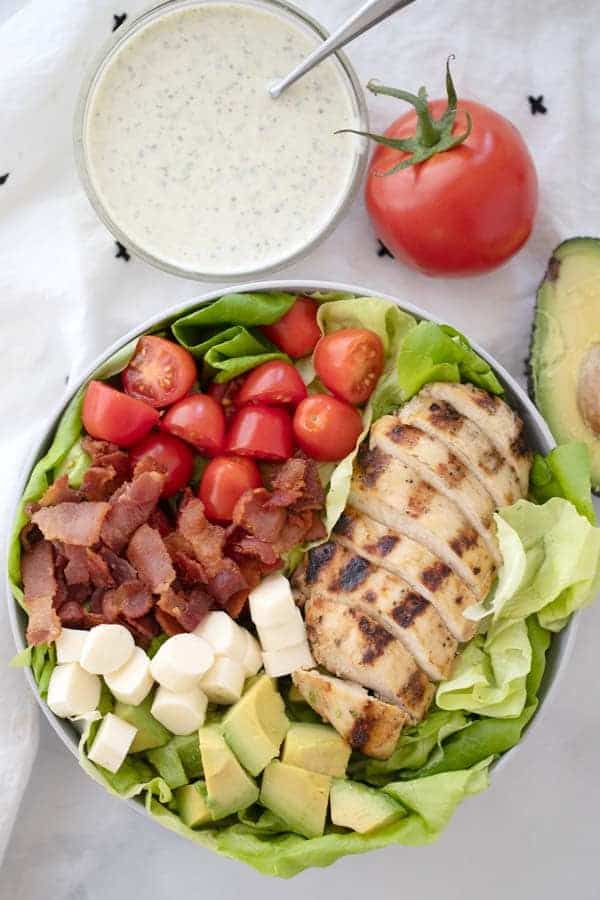 Topped with a healthy, creamy pesto ranch dressing that's easy and flavorful, this salad is a huge hit!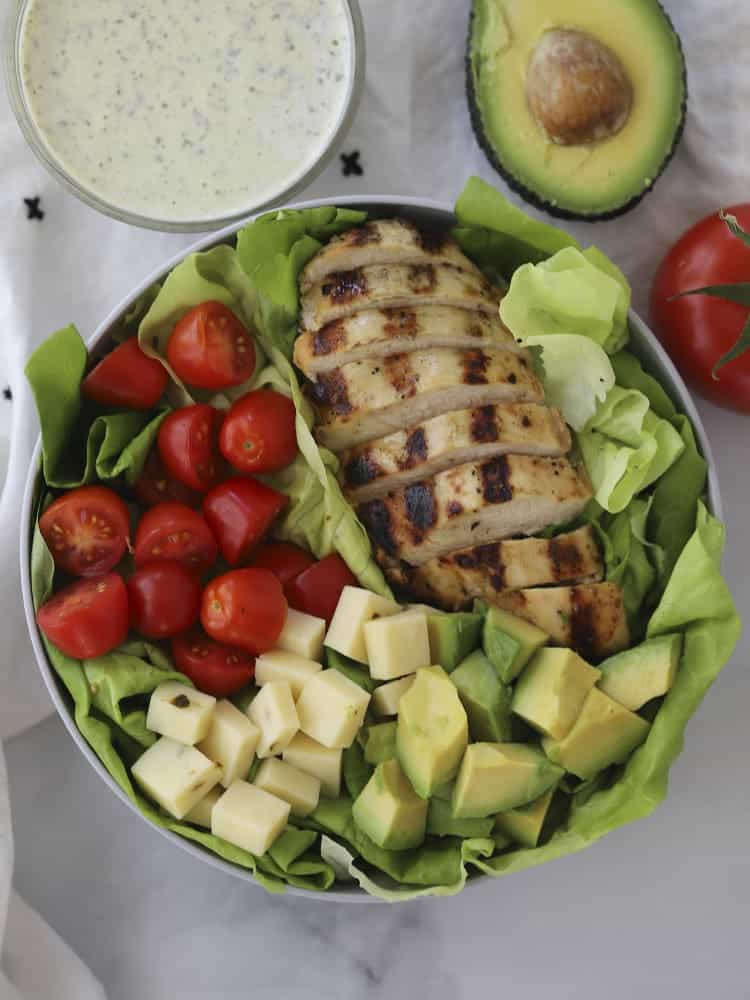 5). Easy Grilled Chicken Breast Salad with Pesto Ranch Dressing
This quick and easy grilled chicken salad is made with a simple marinade, pesto ranch dressing and is full of fresh avocados, greens and tomatoes.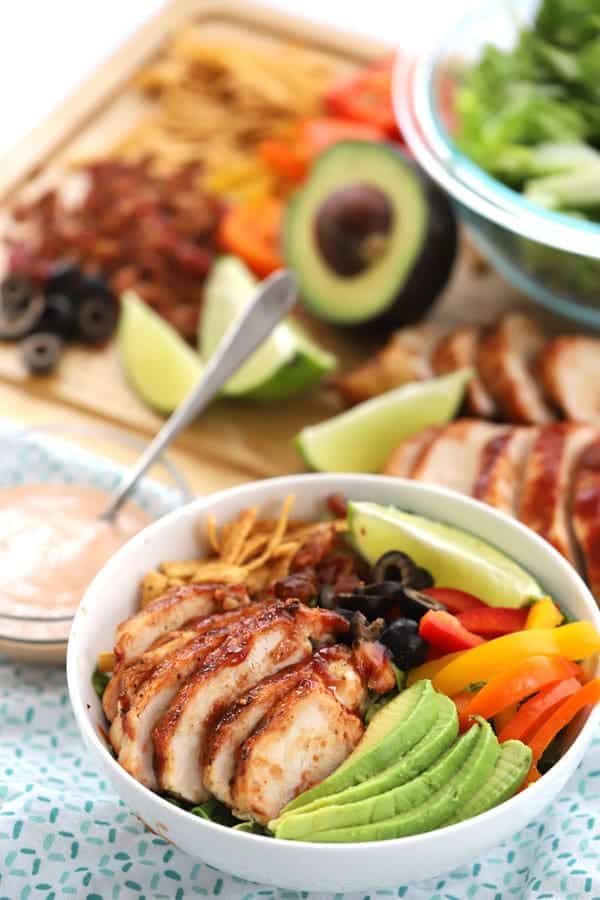 This salad is a huge hit in our house. It has a tangy BBQ ranch dressing and is packed with healthy, flavorful toppings.
Healthy Chicken Soups and Stews from Scratch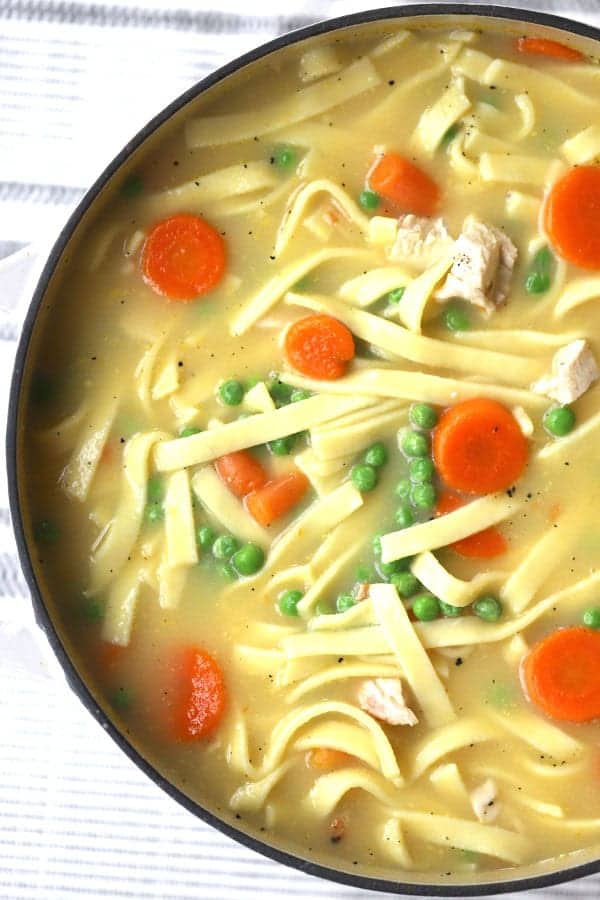 7). Easy Homestyle Chicken Noodle Soup
We keep things simple with this quick and easy chicken noodle soup by using rotisserie (or leftover) chicken.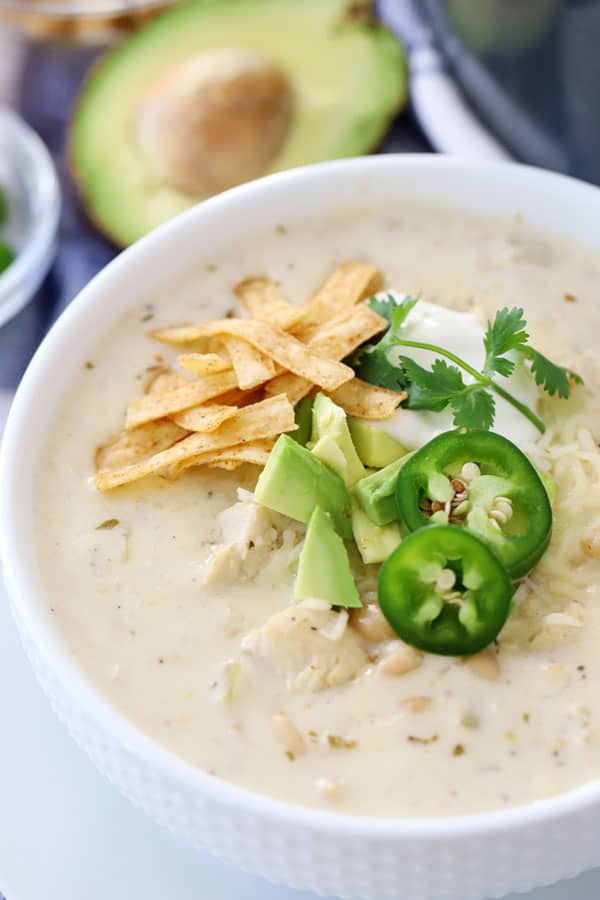 A great alternative to traditional chili, this version is made with a thick, creamy broth packed with chicken, onions, white beans, green chilis and spices.
9). Olive Garden Chicken Gnocchi Soup
It's hard to go wrong with this homey one-pot Italian version of chicken and dumpling soup. Your kids won't even complain that it's packed full of veggies!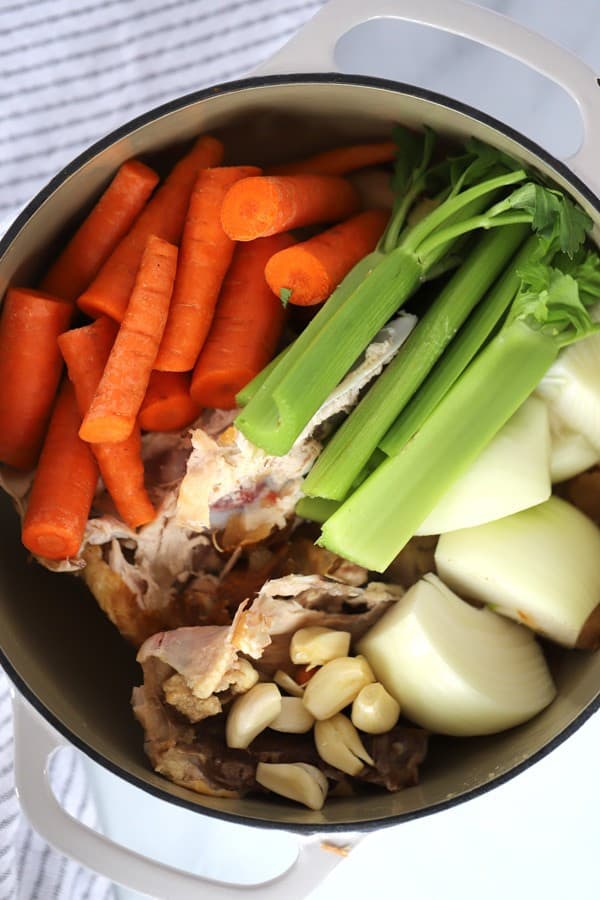 Easy, delicious and super healthy, this Homemade Chicken Stock is great for sipping or for adding to your homemade soups.
Healthy Oven-Baked Chicken Recipes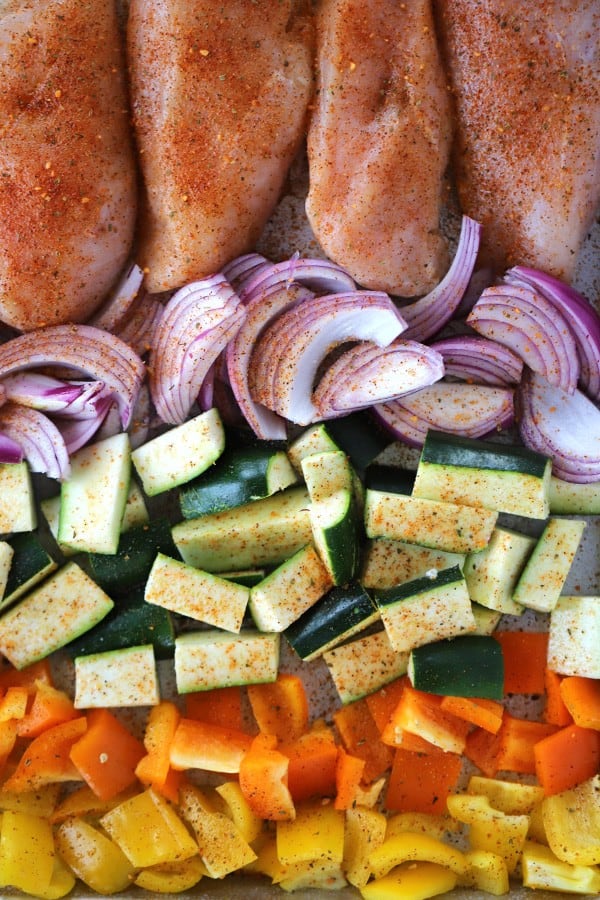 11). Sheet Pan Chili Lime Chicken
This simple chicken and veggie dish tastes great in tacos and burrito bowls, or served over plain rice.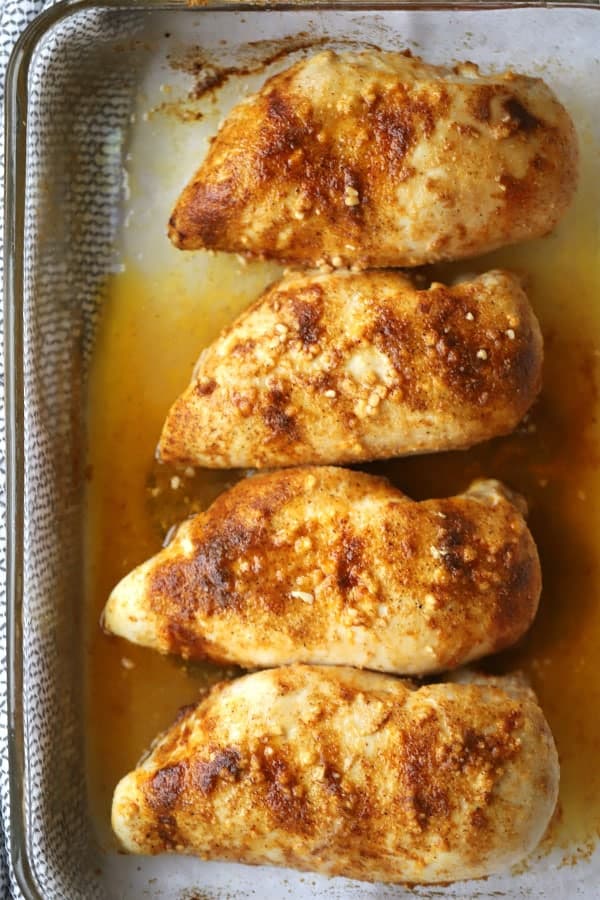 12). Simple Oven-Baked Chicken Breast
You can eat this as is, or use it for so many different dishes. Some of our favorites are to add it to tacos, taco salad or plain with a side of BBQ sauce and a baked potato!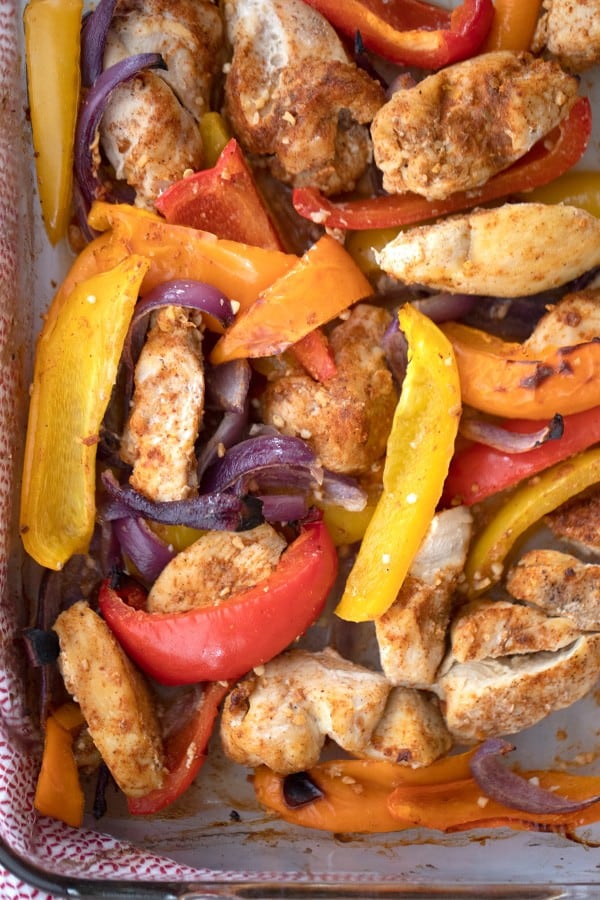 13). Sheet Pan Chicken Fajitas
These baked chicken fajitas are a quick, easy and healthy dinner option that is on the menu very frequently at our house.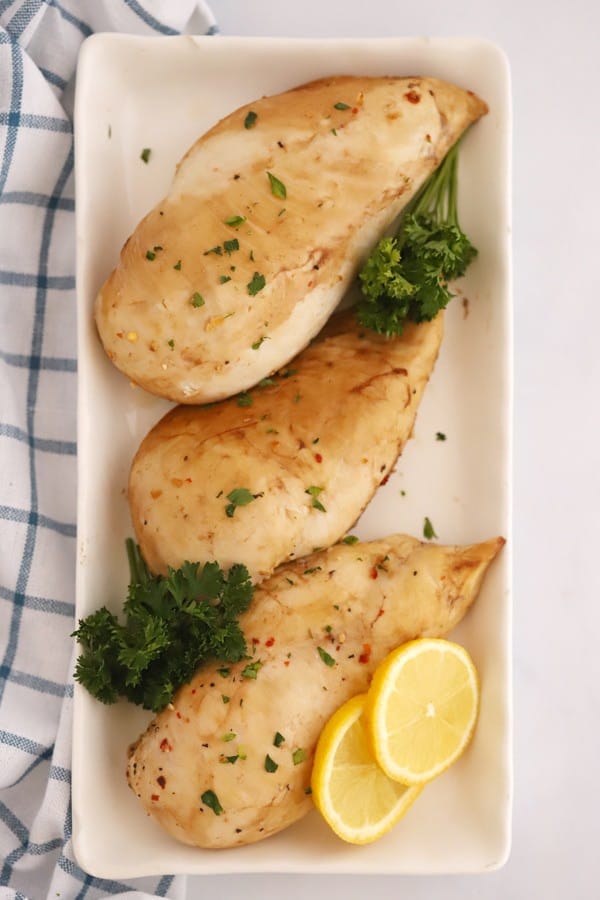 14). Baked Lemon Chicken
Similar to the Simple Oven-Baked Chicken Breast, this version is absolutely perfect for meal prep. It tastes great added to salads, served in tacos or as a healthy main dish with your favorite sides.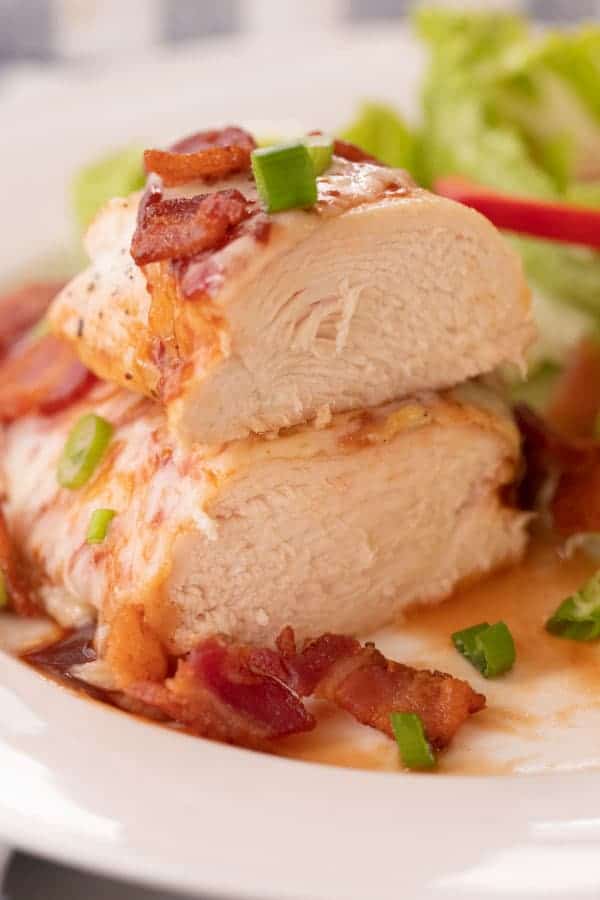 Perfect for those days that you crave BBQ, but don't want to fire up the grill. Eat with your favorite sides, or use to add to salads, over rice or inside a BBQ chicken bowl with avocado, black beans, cheese, quinoa and corn.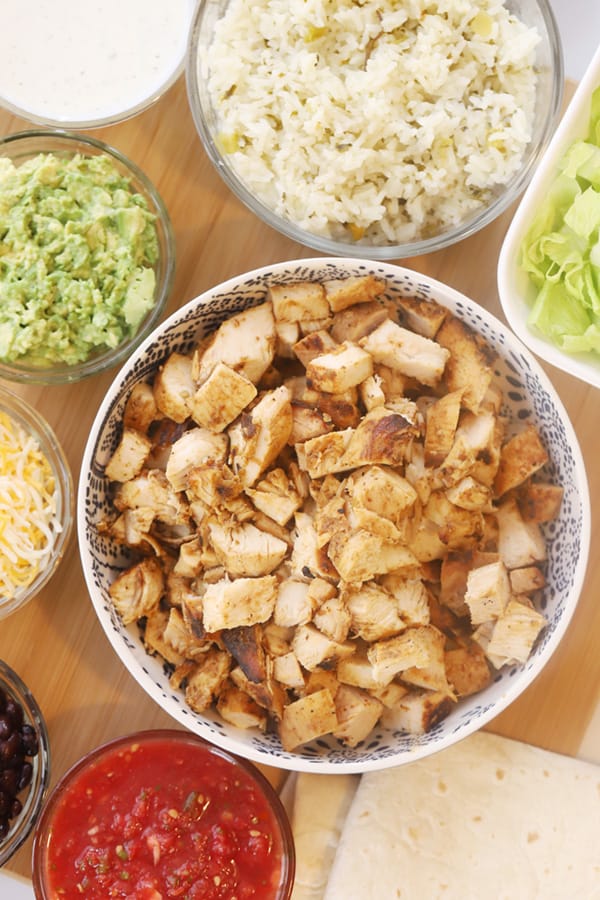 This recipe is simple, versatile, budget-friendly and just as delicious as the real thing.
Healthy Crockpot Chicken Recipes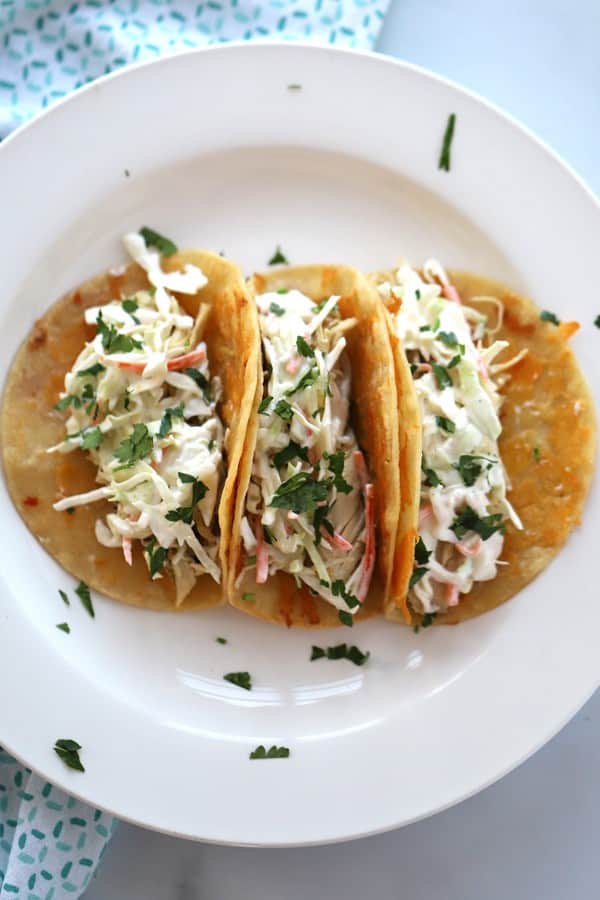 17). Slow Cooker Cilantro Lime Chicken
The flavoring for this healthy crockpot shredded chicken is deliciously mellow and very adaptable. Try adding to soups, casseroles, pizza, sandwiches or tacos.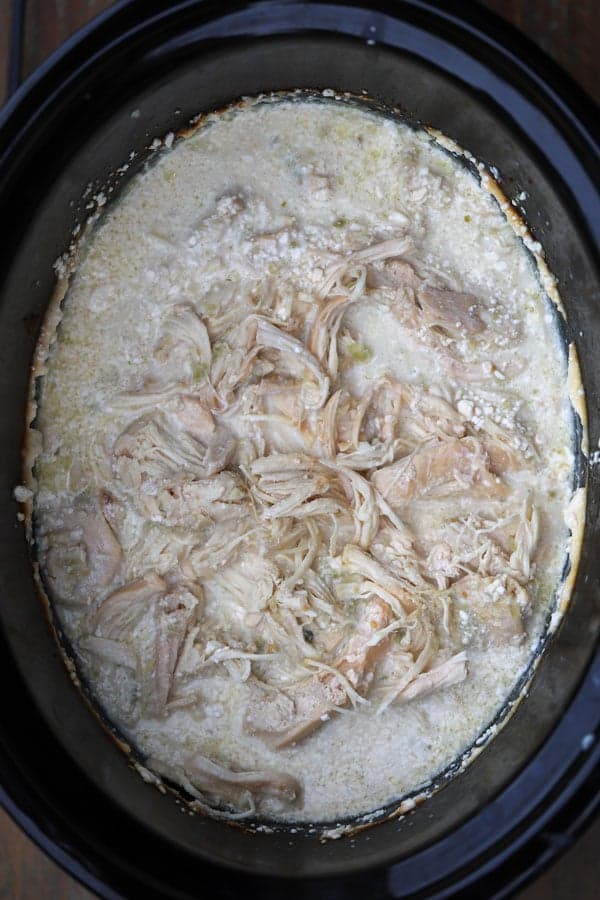 18). Easy Crockpot Creamy Salsa Verde Chicken
With just 4 simple ingredients, this recipe couldn't be much easier. For an even healthier version, try using low-fat cream cheese.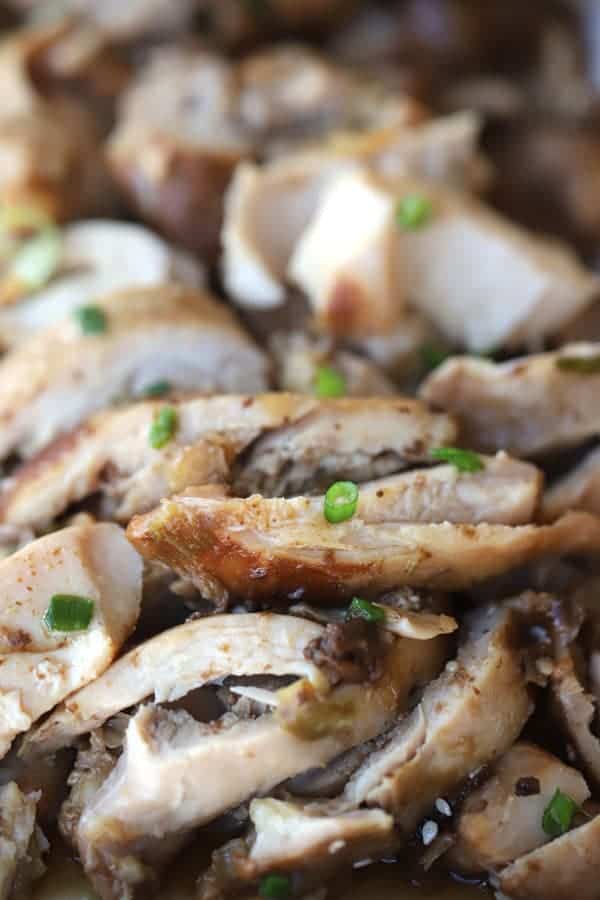 19). Crockpot Teriyaki Chicken
This yummy teriyaki chicken recipe tastes best with chicken thighs, but if you want to go super healthy, you can easily substitute chicken breast.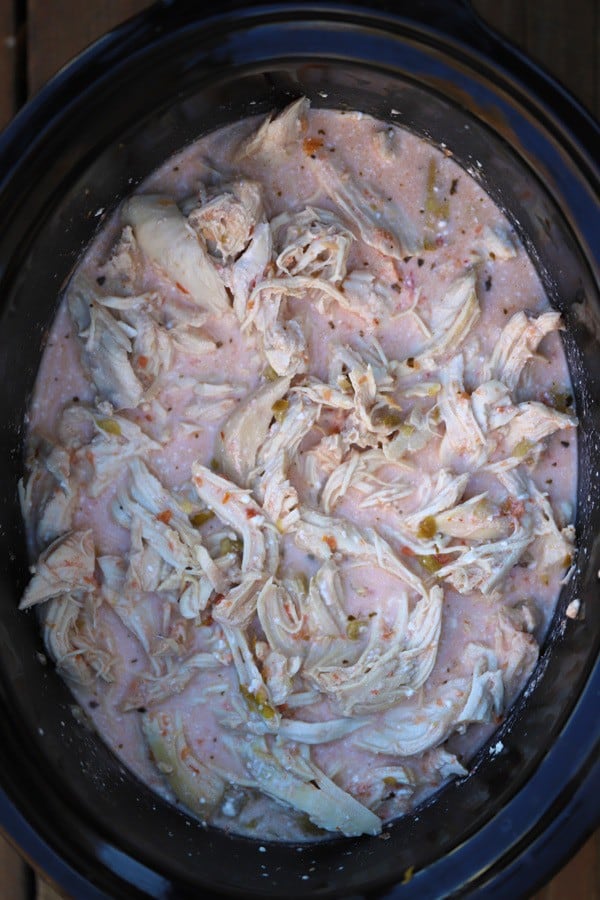 20). Easy Crockpot Salsa Chicken
Our favorite way to use this recipe is to serve it in a yummy, healthy burrito bowl with brown rice (or quinoa), sauteed veggies, black beans, avocado and your favorite sauces or toppings.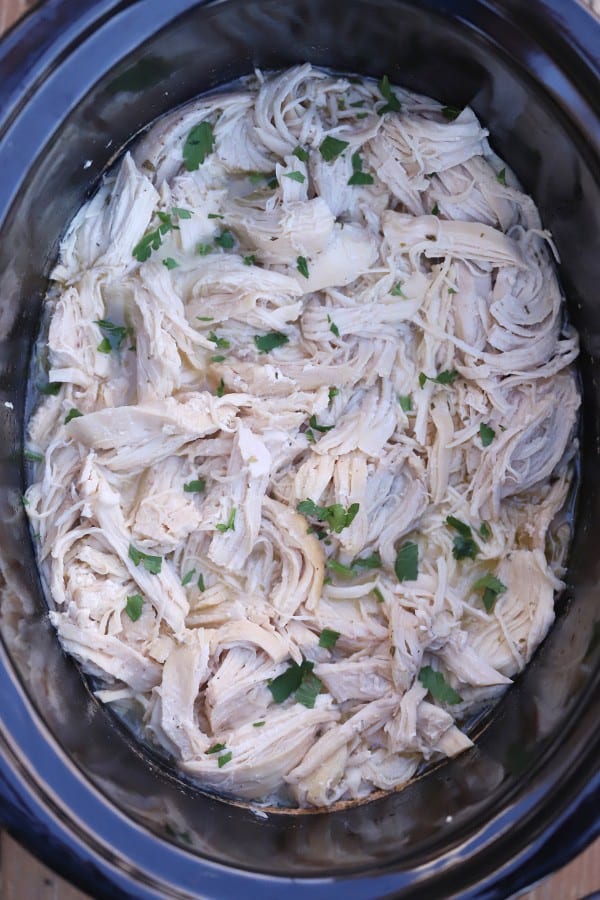 The last recipe is probably the easiest. It uses 3 ingredients and takes about 5 minutes to prep. Let the crockpot do the work, then serve on a mini bun or tortilla shell.
If you've tried this recipe, please rate it and leave a comment on this post. I love hearing feedback from you helps me and other readers too! If you love Pinterest, feel free to leave a comment and photo there too. Also, if you like to share, use the hashtag #thecarefreekitchen on Instagram and tag me @thecarefreekitchen so I can find you and give your post some love. You can also find me on Facebook at The Carefree Kitchen. Thank you!!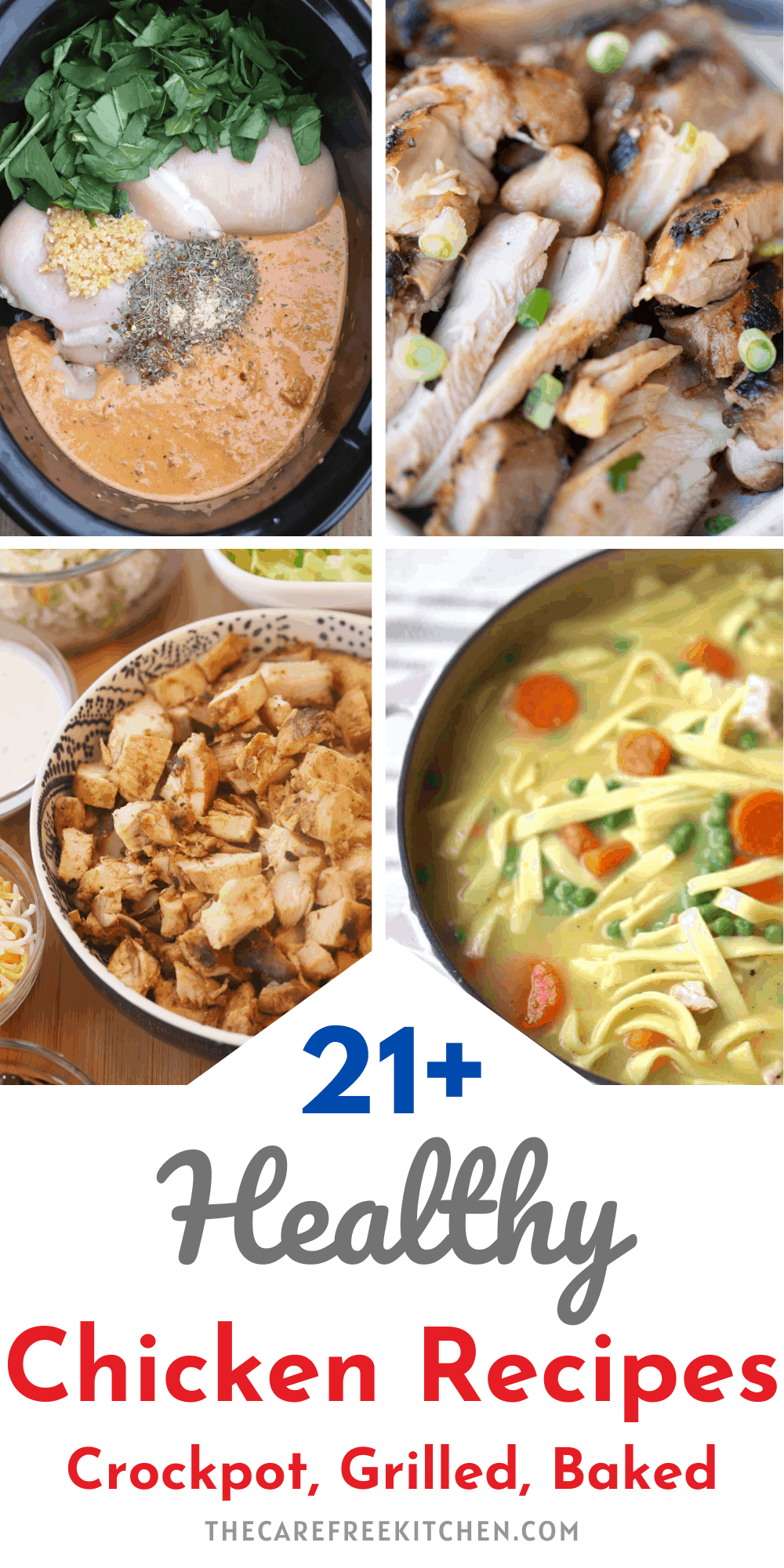 This list of our 21 favorite Healthy Chicken Recipes includes all sorts of fun, flavorful and delicious salads, soups, entrees and more. You'll find something for every kid, picky eater and health food fanatic alike.
Reader Interactions