We've pulled together over 30 of our favorite delicious and easy Easter Dinner Recipes to help you plan an Easter Menu that everyone will love. Along with traditional favorites like honey glazed ham, you will also find fun Easter side dishes, Easter desserts, and even a few menu planning tips.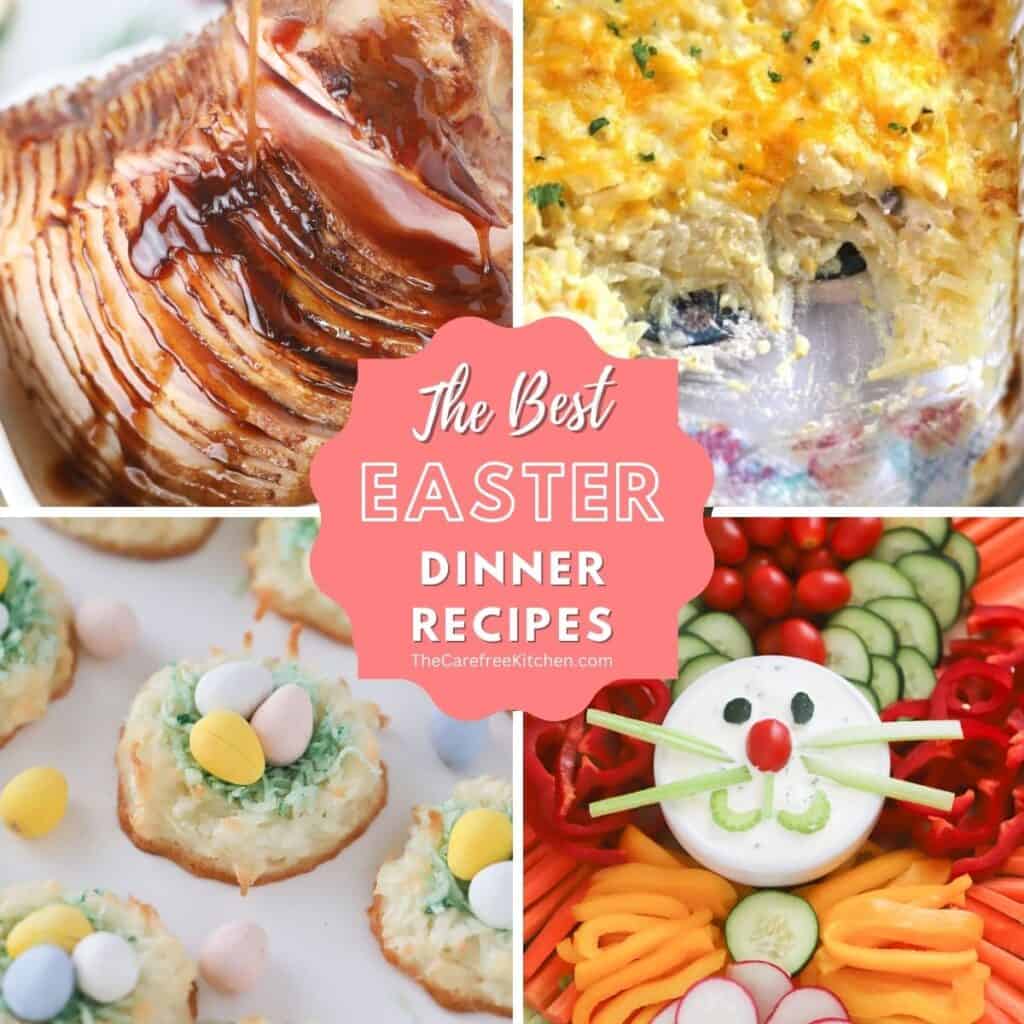 Jump to:
Easy Easter Dinner Ideas
A traditional Easter Dinner Menu would not be complete without honey baked ham, deviled eggs, and carrot cake. But, one of the best things about planning a menu for Easter dinner is that there are far less classics than some other major holidays.
This leaves room to get creative and serve your favorite springtime dishes, comfort foods, or maybe a few side dishes that you've never even tried. Our list contains traditional Easter dinner menu favorites like Beef Prime Rib, Cheesy Potato Casserole, and Lemon Orzo or Glazed Carrots alongside easy dinner rolls and bacon wrapped asparagus.
Traditional Easter Dinner Recipes
Nothing says Easter like a Honey Ham! It's tender, juicy and the leftovers are amazing. Add our honey glaze, and a couple of your favorite sides and you'll have yourself a perfectly delicious Easter dinner.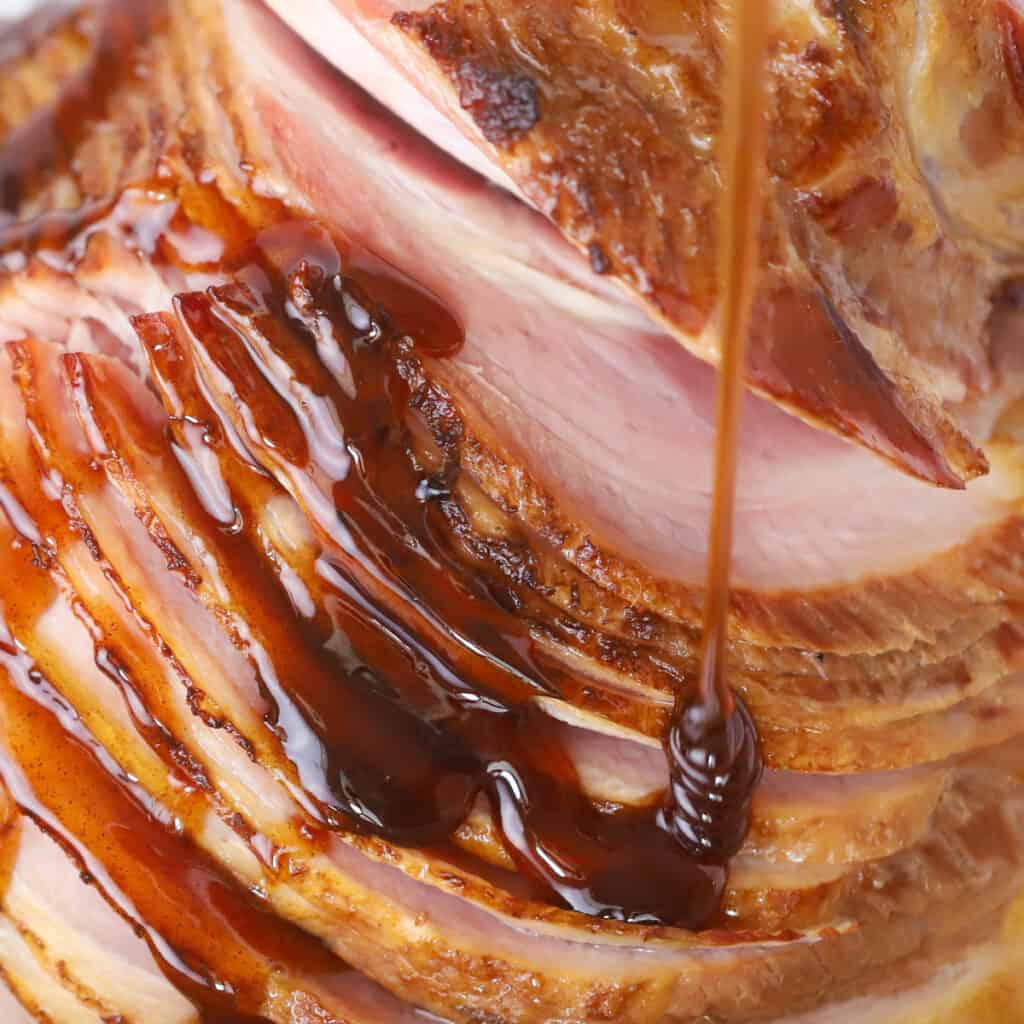 Easter Dinner is the perfect time to pull out this special recipe. It has the most amazing crust on this prime rib roast. It's tender, juicy, and a melt-in-your-mouth favorite. I've also included an au-jus recipe that is 10/10 delish!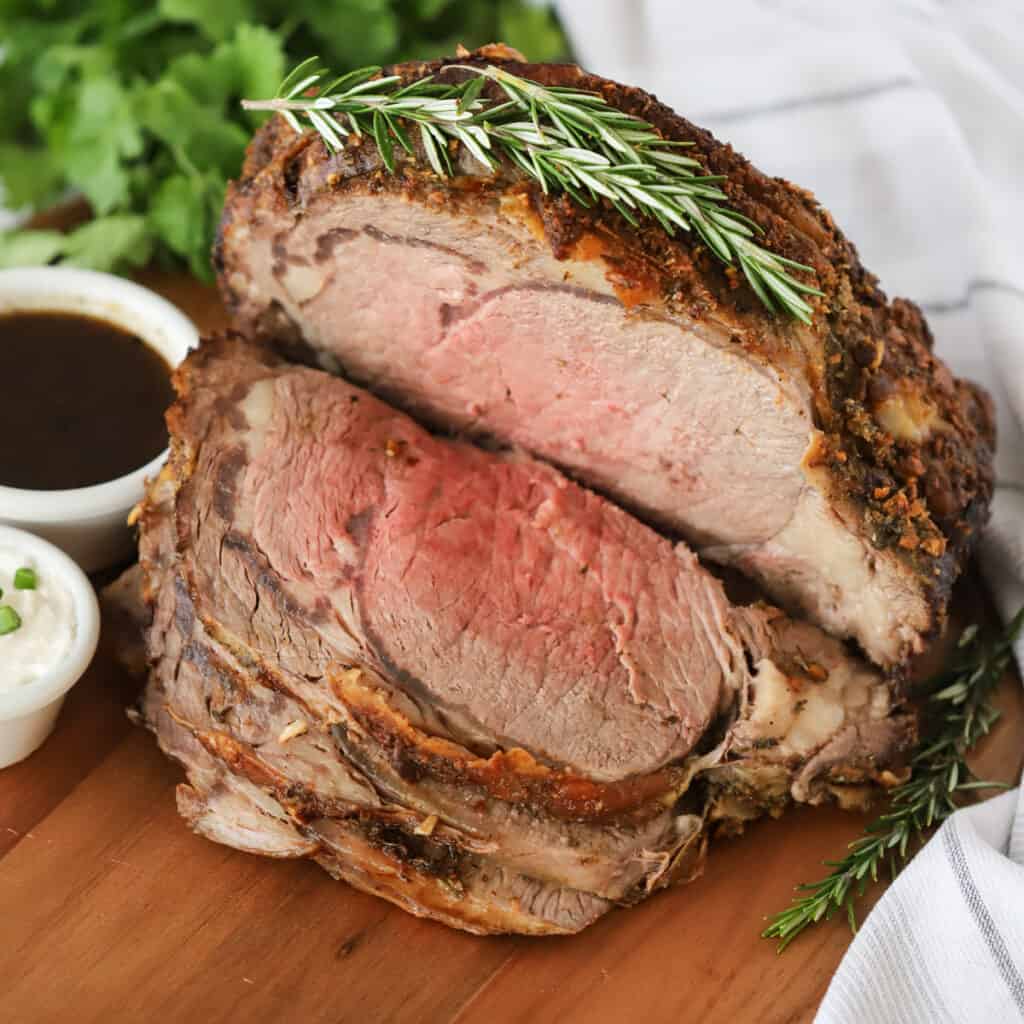 These are my kids' absolute favorites. They're so easy to make because they're made with frozen hashbrowns, sour cream, and lots of cheese. The caramelized onions take a few minutes to make but they are worth it, I promise! I always get rave reviews on this recipe and everyone will be asking you for the recipe. Plus, these can be made a few days ahead of time to make it an easy easter dinner.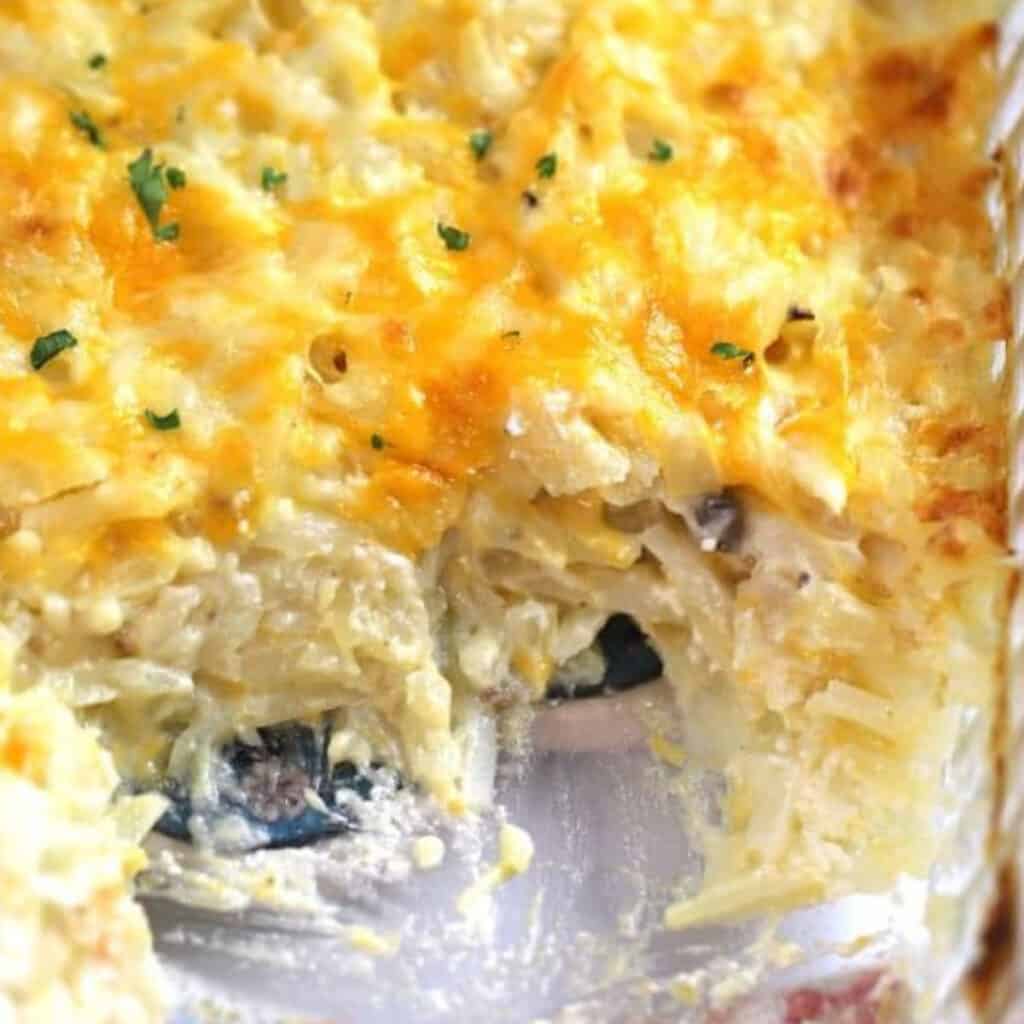 Here's a great make-ahead-of-time recipe. You can bake it, wrap it in foil, or even place in a warming oven or roasting oven while the rolls cook. We also have a slow cooker scalloped potatoes recipe if you're low on oven space. Just be sure to finish cooking them about an hour before you need them. They take a while to cook and you can keep them warm much easier than speeding up the cooking process. These are an Easter Dinner Staple.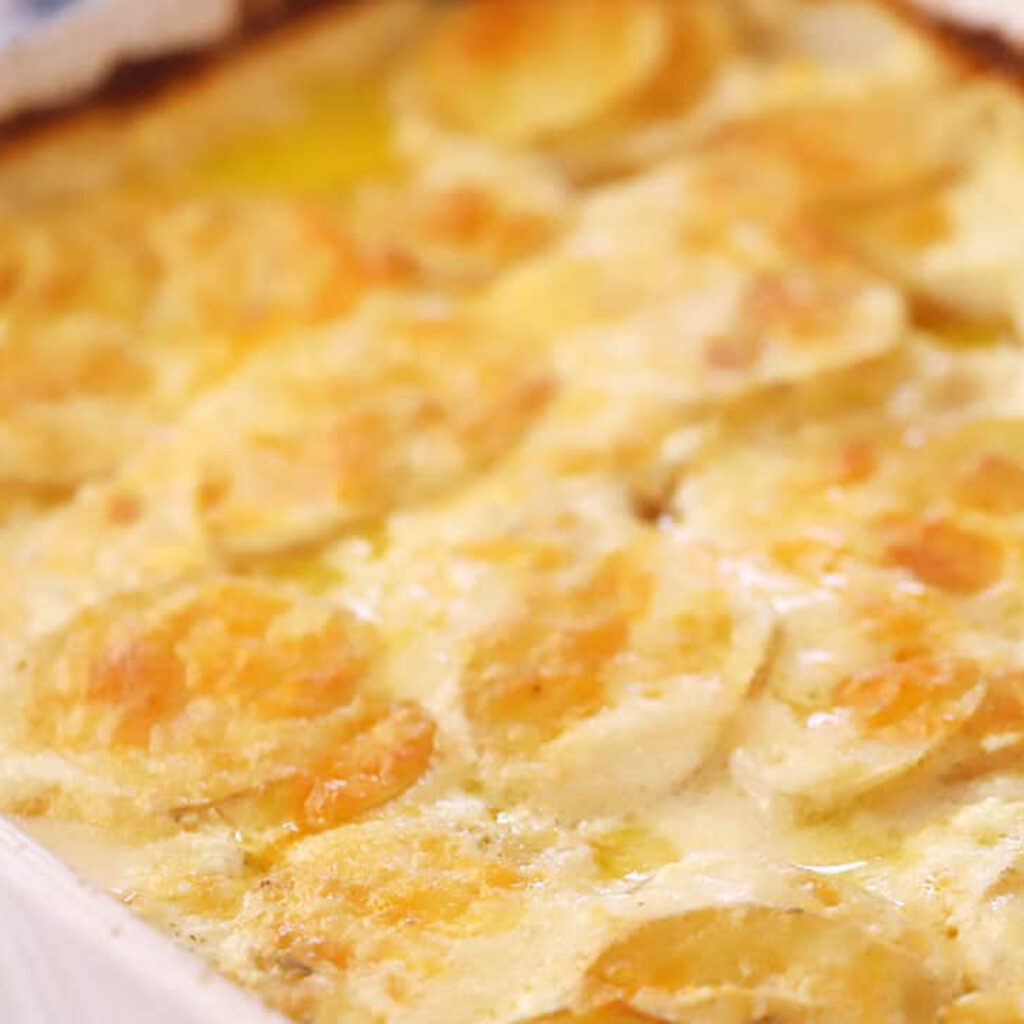 These stuffed shells are made with ricotta, cottage, parmesan, and mozzarella cheese. You can prepare them the day before and they are perfect for your vegetarian guest or as a delicious side dish. They are a little out of the box for an easter lunch menu idea but everyone loves them and they go with just about anything.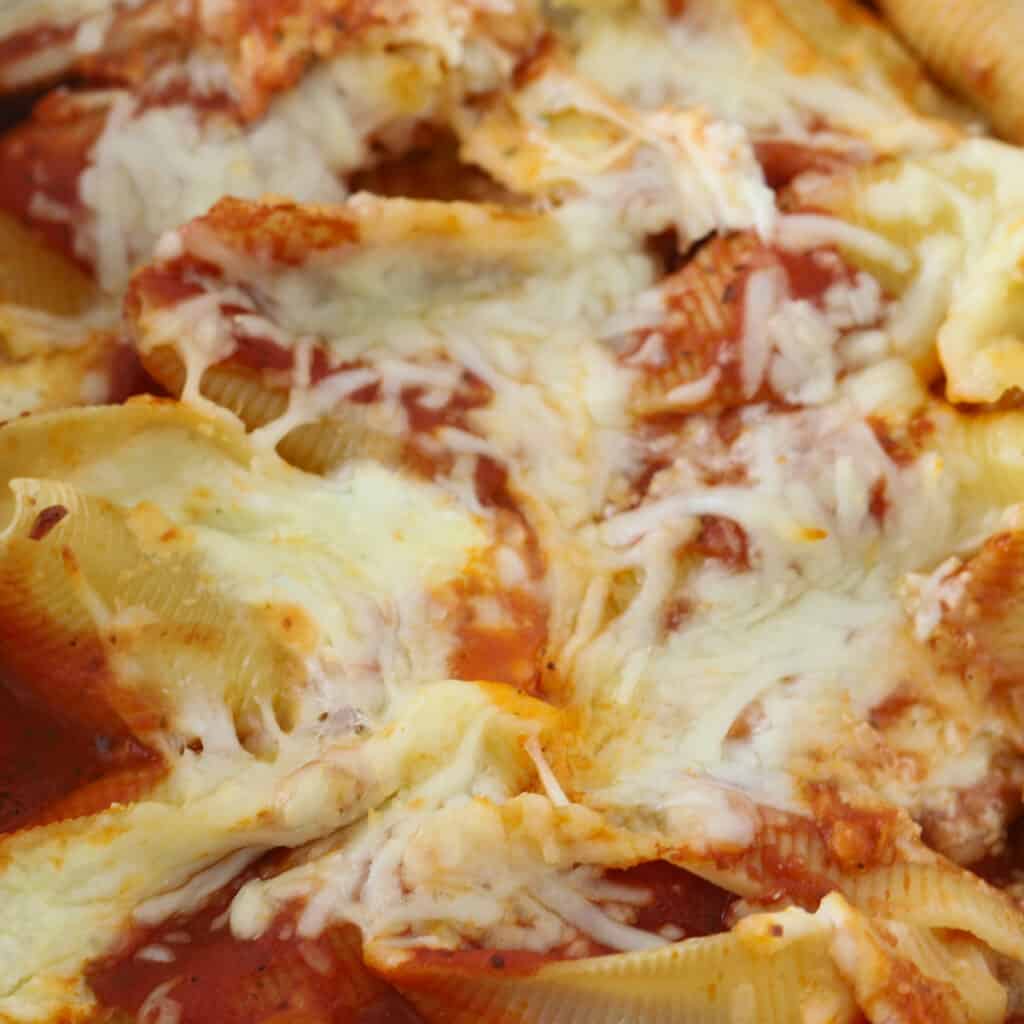 Add this mac and cheese to your menu for Easter. It's a staple at all big family dinners. This is perfect also to prepare the day before so you can enjoy your guests on Easter Sunday.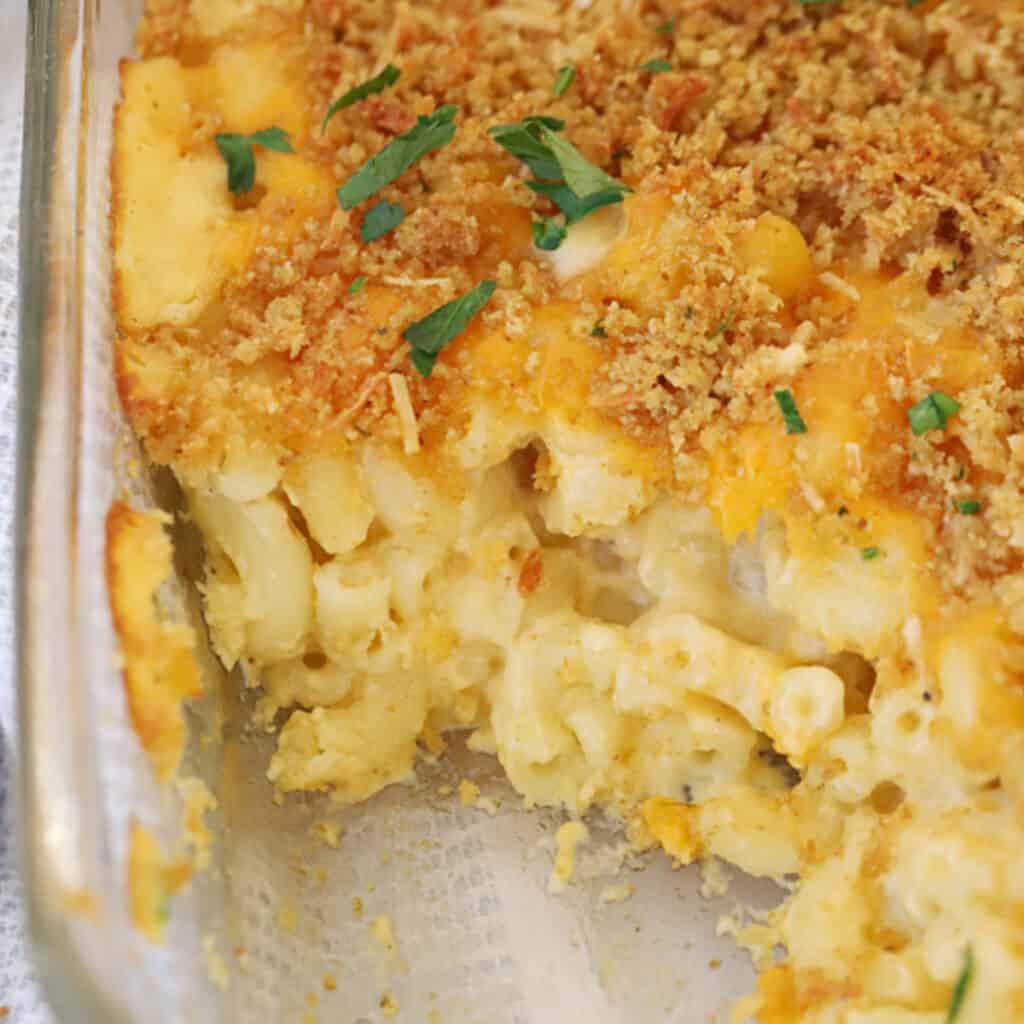 These take only a few minutes to throw together and are easy enough that your kids can help They can also be made in the air fryer to relieve your oven space.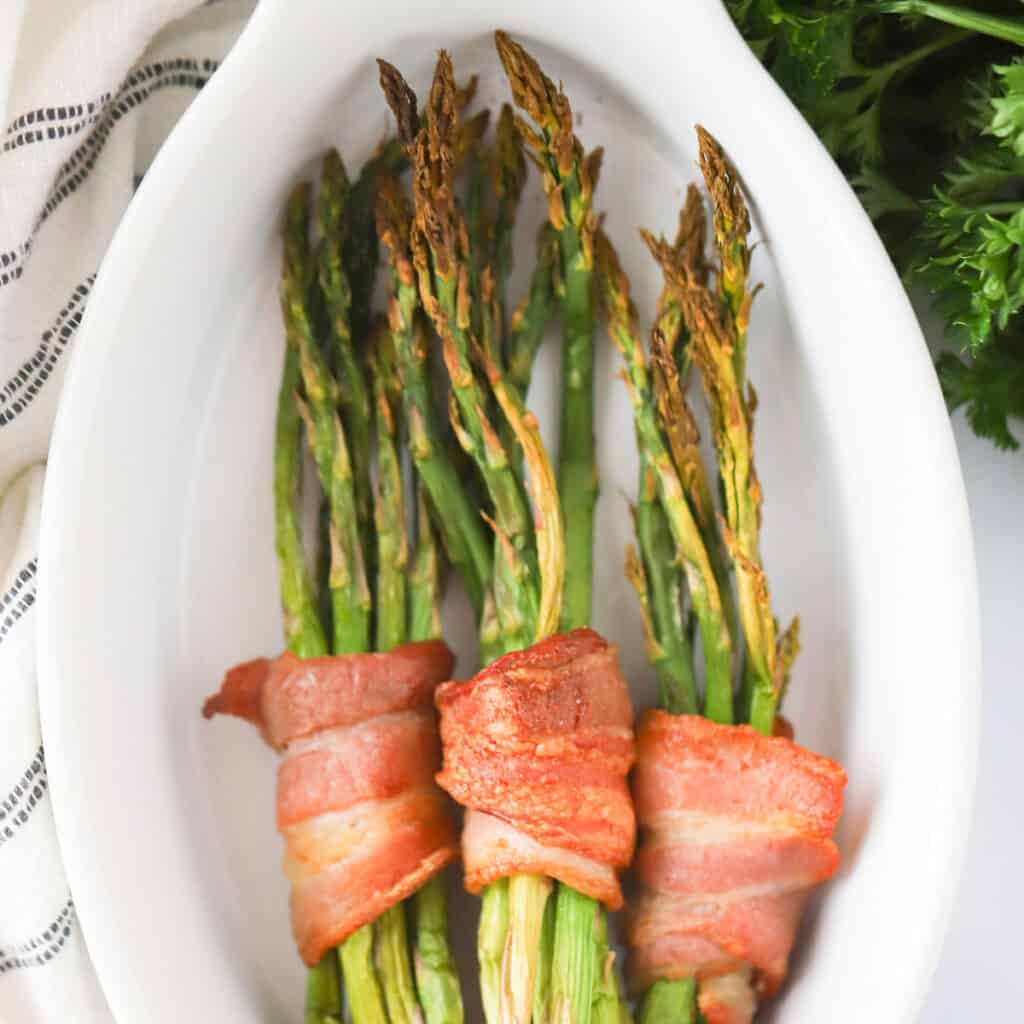 These honey and brown sugar Glazed Carrots make the perfect side dish to pair with just about anything. They require no oven space, use just a few ingredients and are so delicious that you may find yourself making them all the time. Peter Cottontail would approve of this Easter recipe idea.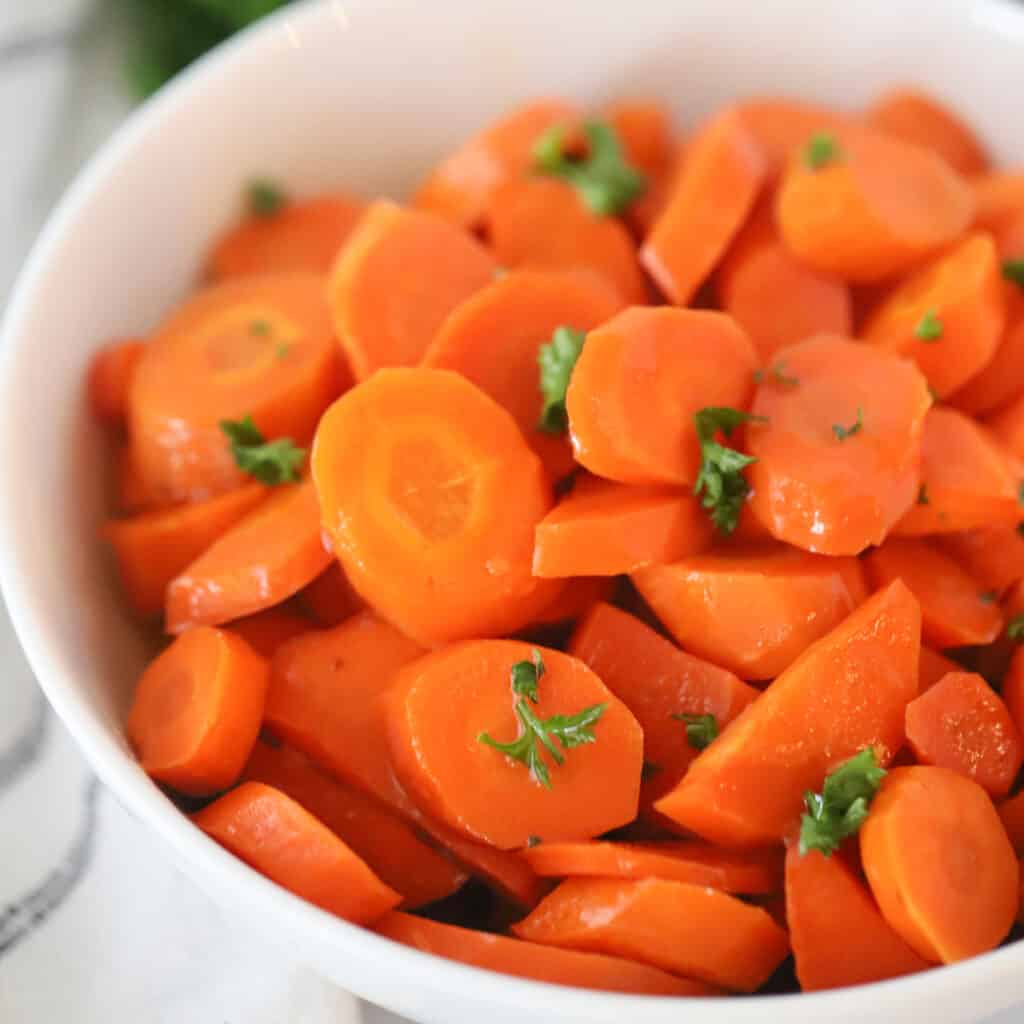 These Creamy Brussels Sprouts are sautéed until golden brown, drowned in a rich and creamy cheese sauce and served with crispy bacon to finish. They make a perfectly satisfying side dish to go with your holiday meal.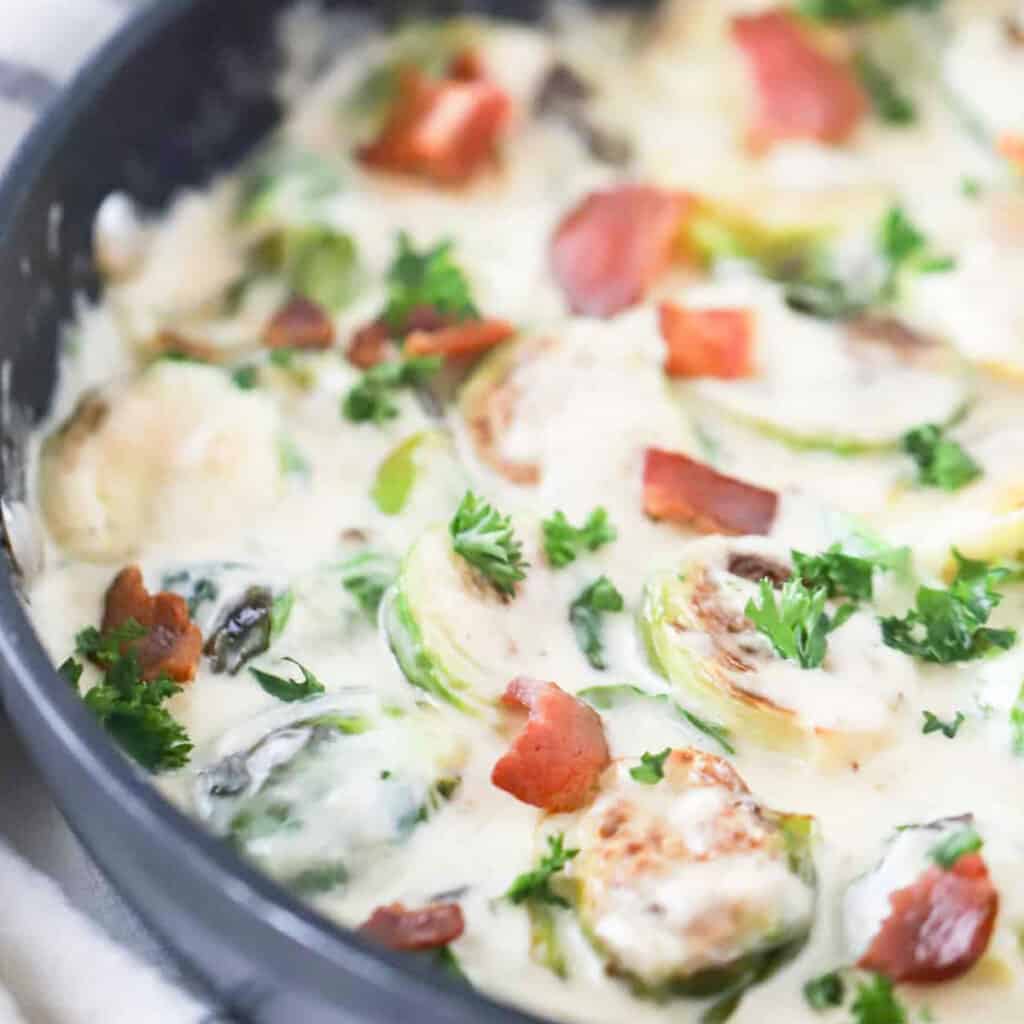 This Easy Side Salad Recipe is crunchy, sweet, salty, and hearty. It's loaded with apples, feta cheese, and candied pecans and tossed in a homemade honey mustard vinaigrette for the perfect Easter Dinner side dish.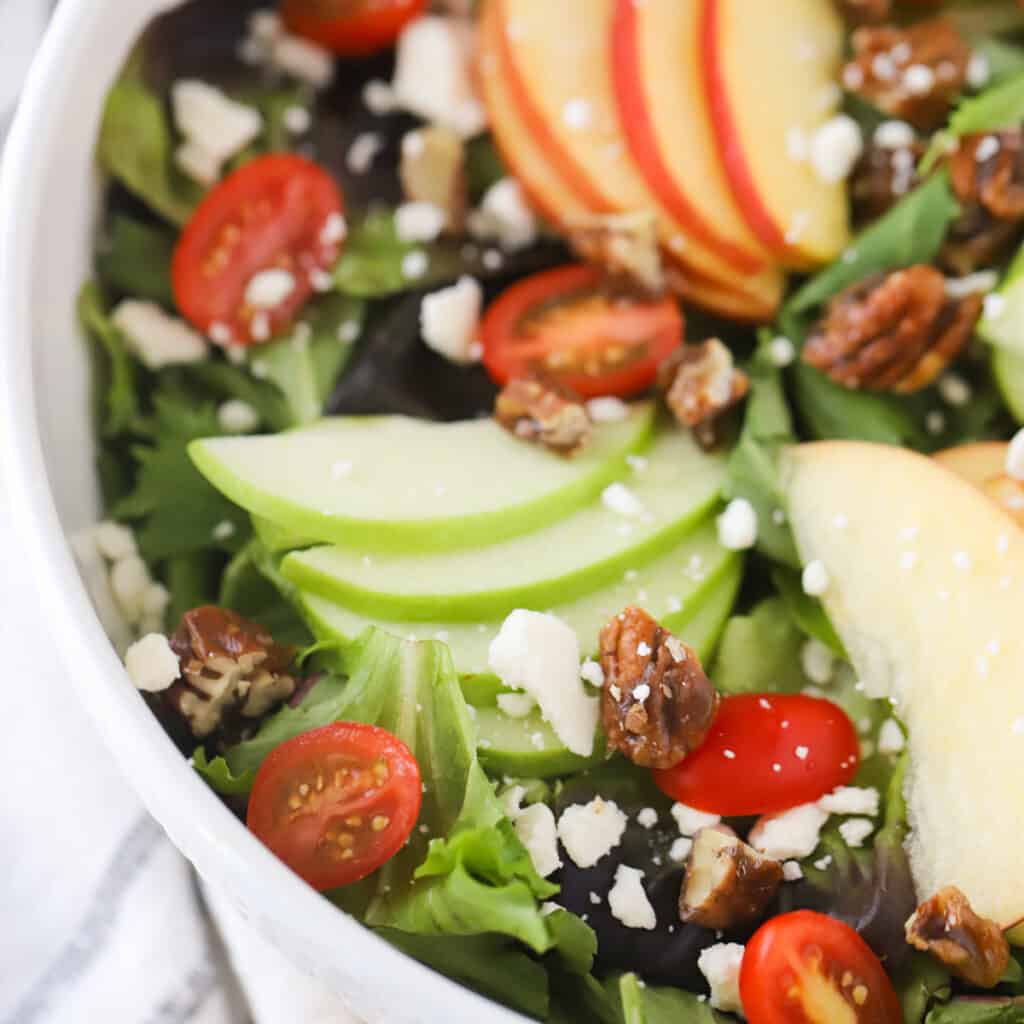 Cut up your veggies and make this cute bunny veggie tray. Serve it with some homemade ranch, hummus, guac or your favorite dip. Be sure to get the kids involved in this idea for easter dinner. It's simple to make and really fun too.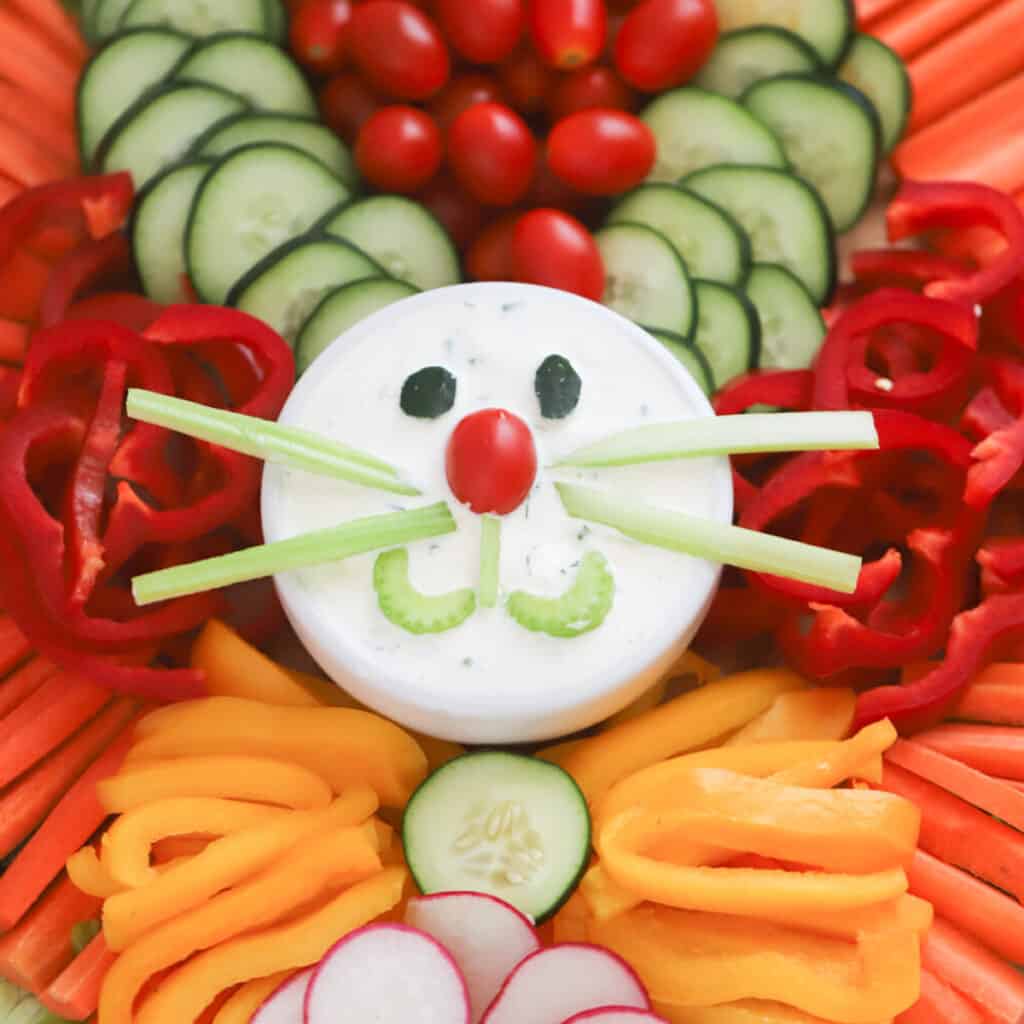 This classic Deviled Egg recipe is perfect for Easter brunch or Easter Dinner. Make those hard boiled eggs and Dyed Easter Eggs into something delicious. It's a simple no-frills appetizer that is easy to adapt and totally scrumtious.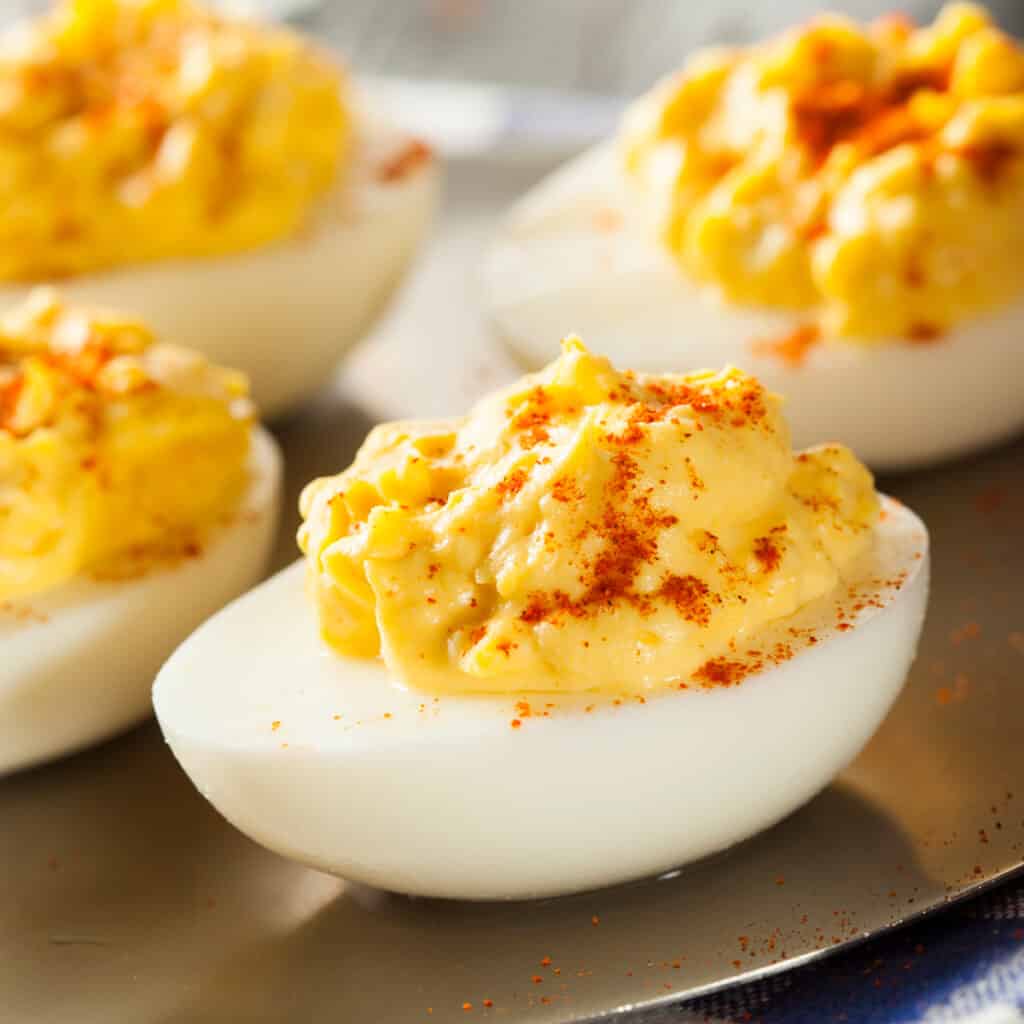 This easy Frog Eye Salad recipe is made with fresh fruit and instant pudding. It's a great salad recipe for a unique Easter dinner idea.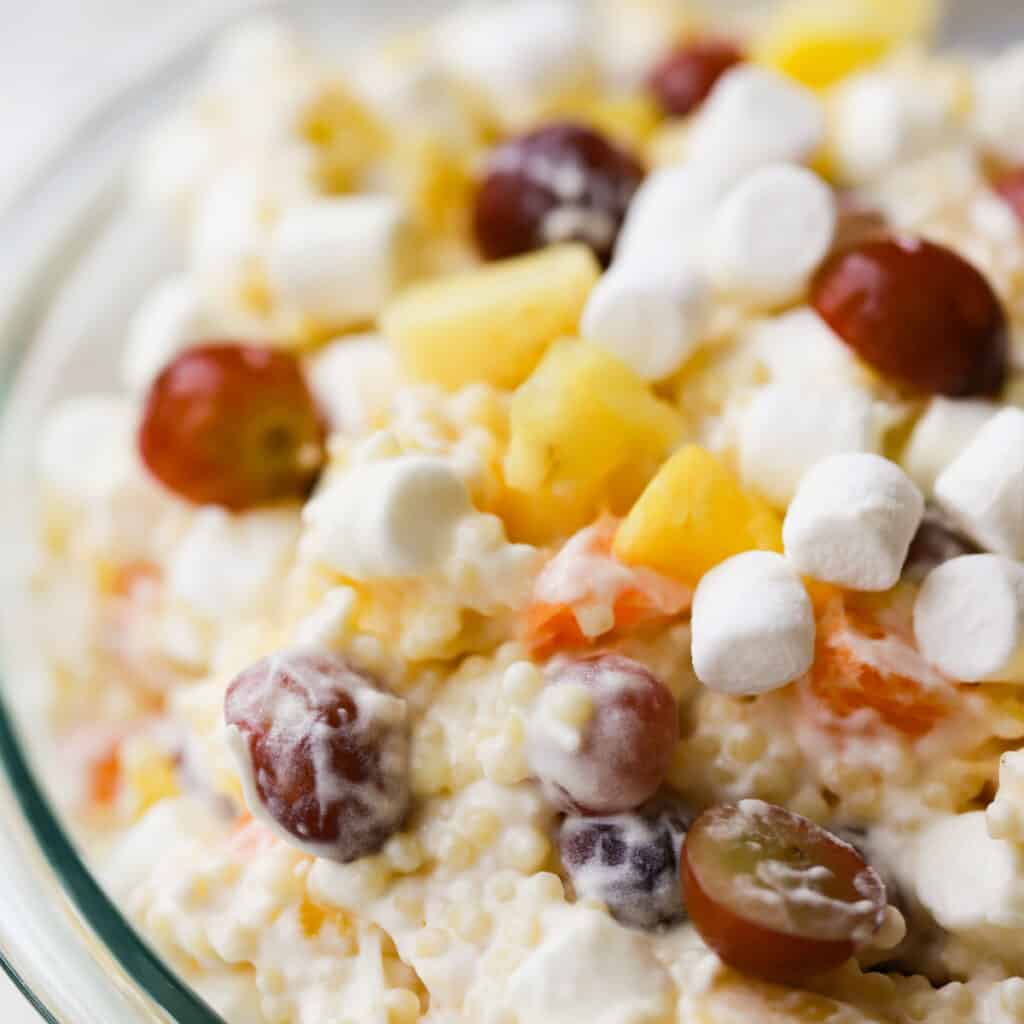 These oven-roasted Rosemary and Parmesan Fingerling Potatoes are the perfect side dish for anything from a casual weeknight dinner to a fancy Easter holiday menu. They have a delicious crispy rosemary and Parmesan crust with a smooth and buttery center.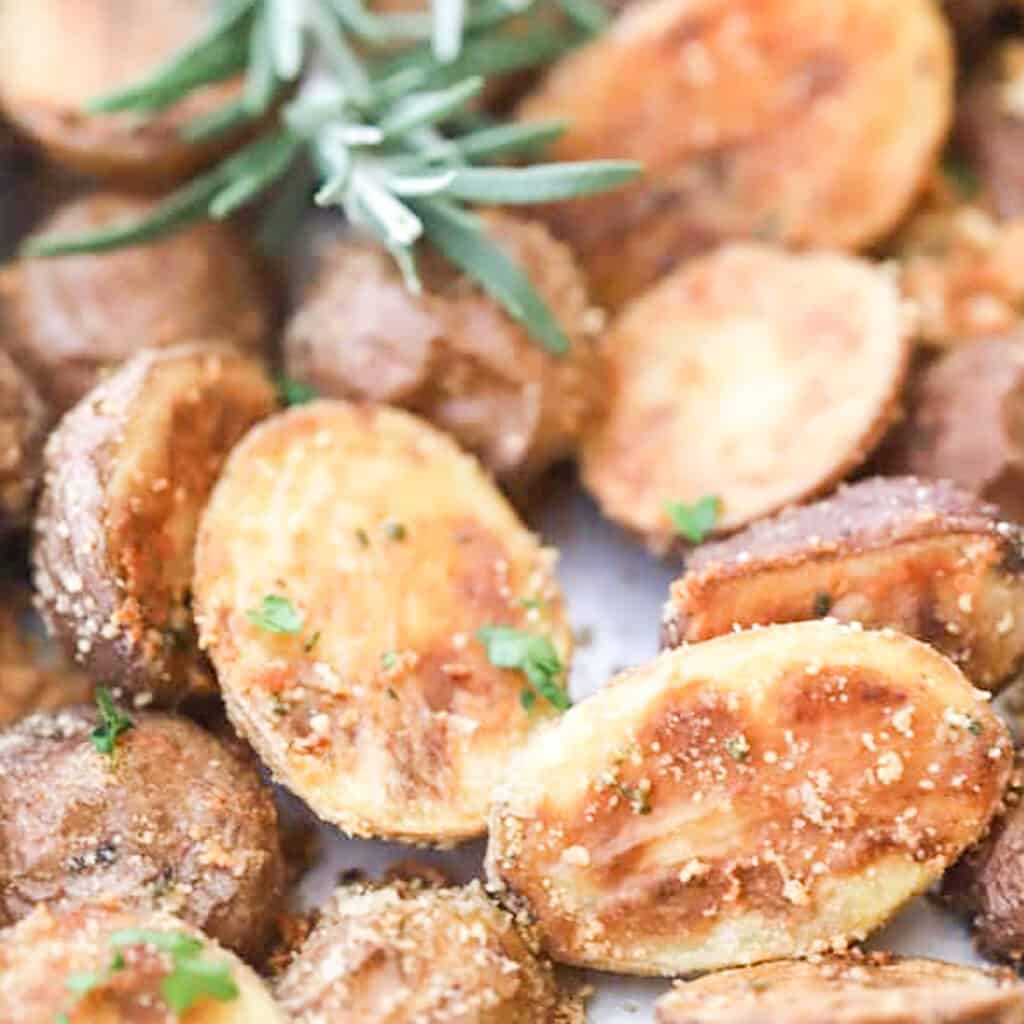 These 3 cheese twice-baked potatoes with bacon are made with Havarti, Gruyere, and shredded cheddar cheese. These easy twice baked potatoes are creamy, delicious, and loaded with flavor. These will be an all-time favorite item on your menu for Easter dinner.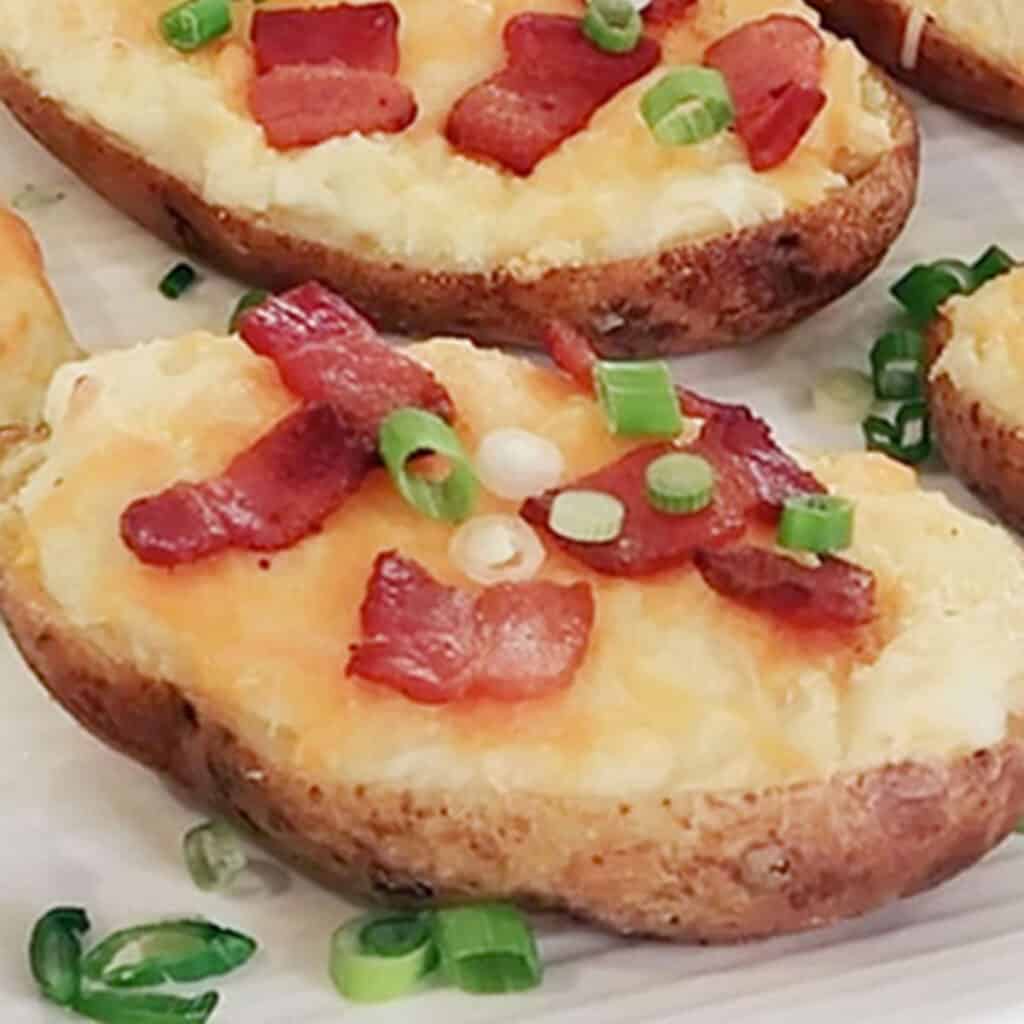 This classic Popover recipe makes tall and fluffy Popovers that taste great with cinnamon honey butter or your favorite gravy for dinner. They are crisp on the outside, light and airy on the inside, and so easy to make. We also have a Cheddar and Chive Popover which would be amazing too.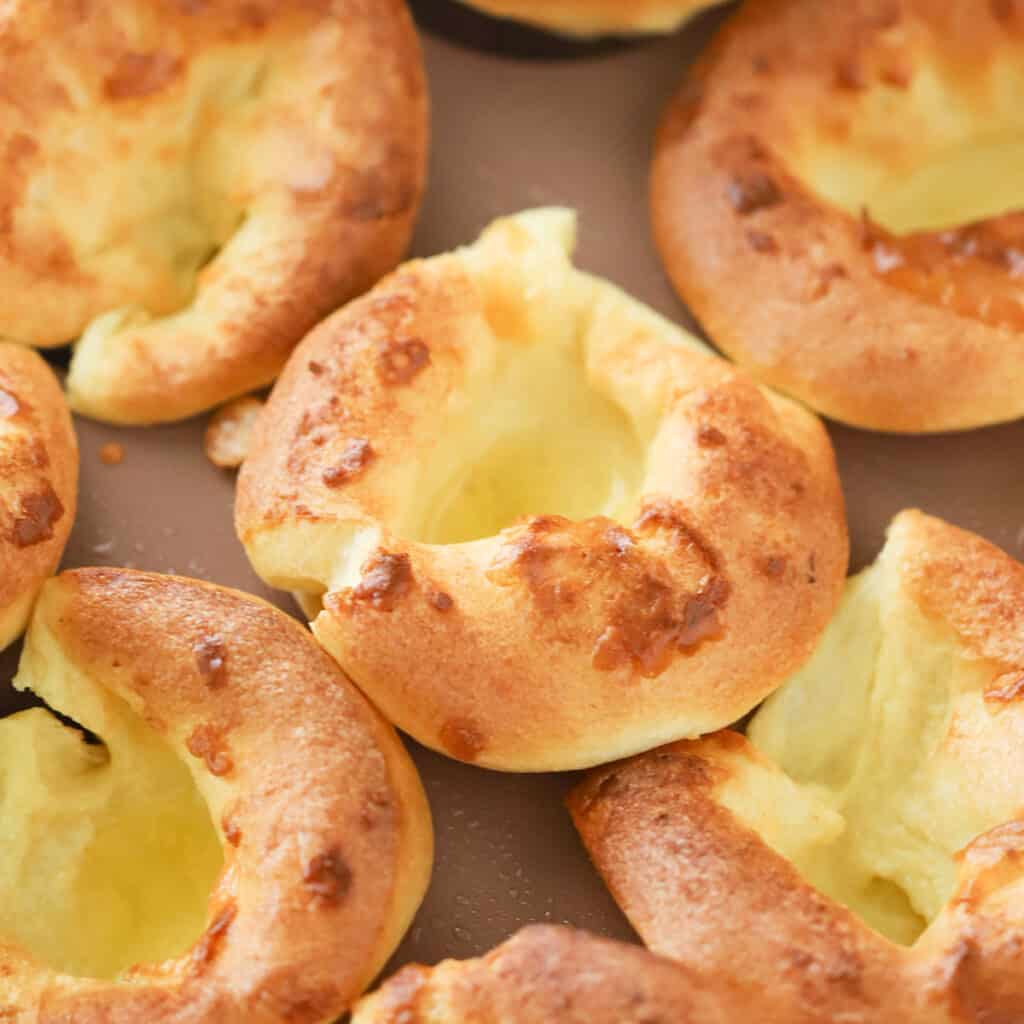 These Crescent Rolls are a classic family dinner recipe. They're buttery and soft and the perfect side for your holiday meal.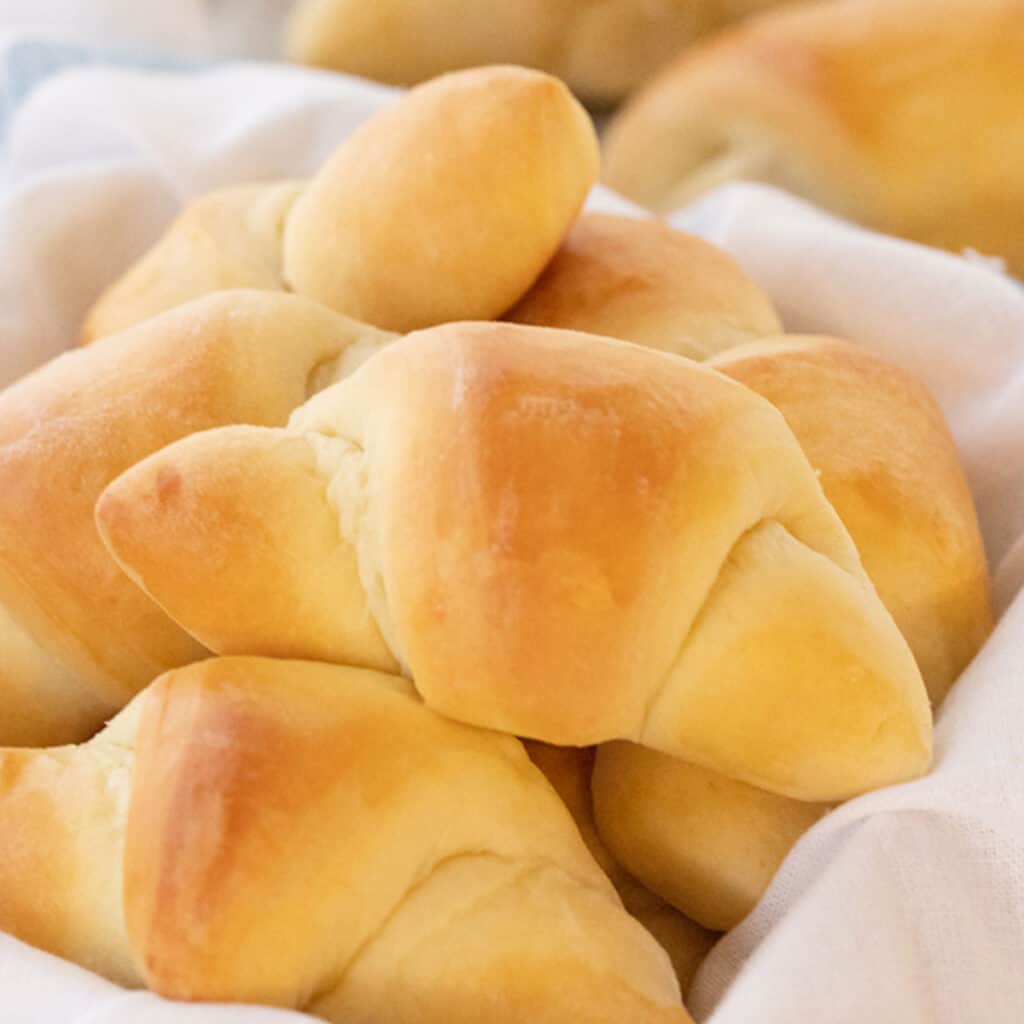 This delicious homemade Lemon Curd is light, creamy, tart, sweet and only takes about 10 minutes to prep. Spread it over a blueberry scone, spoon over a lemon bundt cake, serve in a no bake berry parfait or as a simple filling for pies, cakes, trifles and more.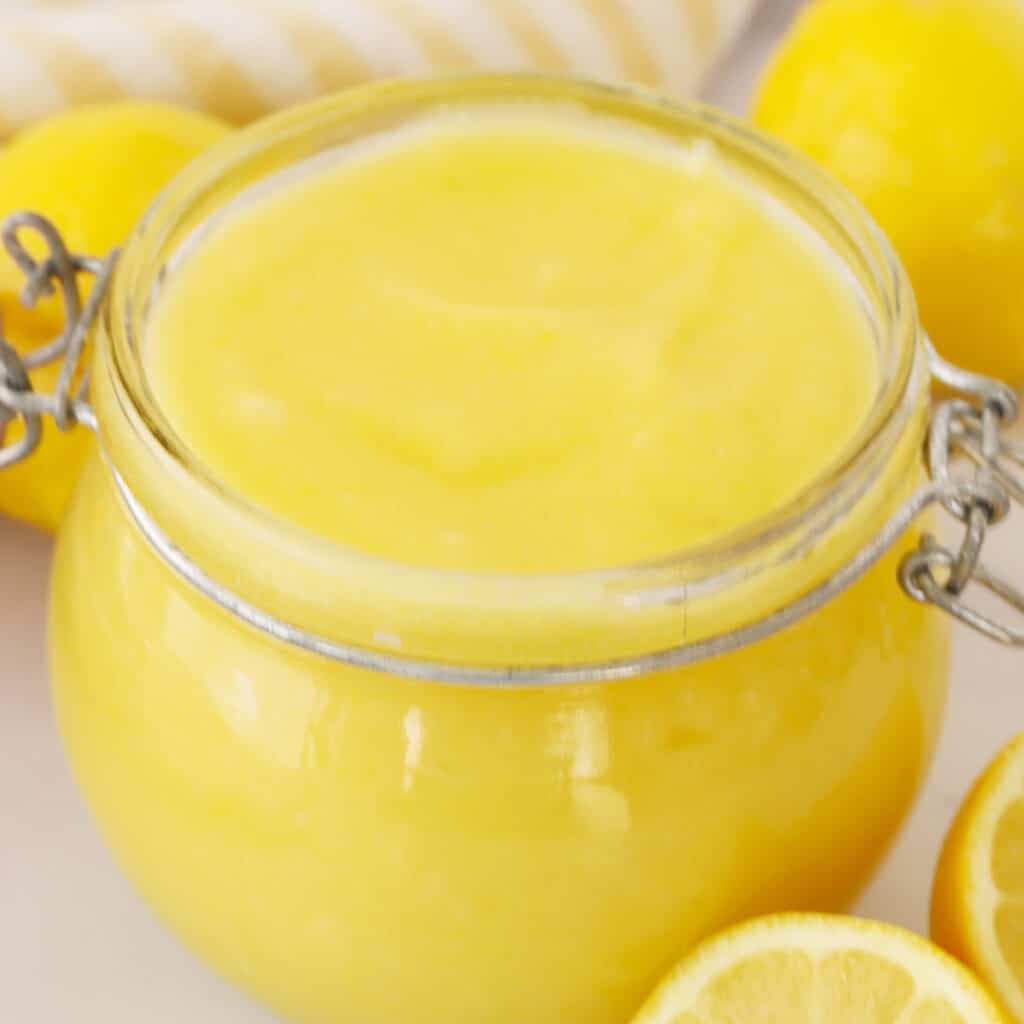 This coconut-filled chocolate bundt cake recipe is a fun and easy dessert recipe and the perfect way to celebrate a special holiday. It's rich, decadent and perfect for any chocolate coconut lover in your life.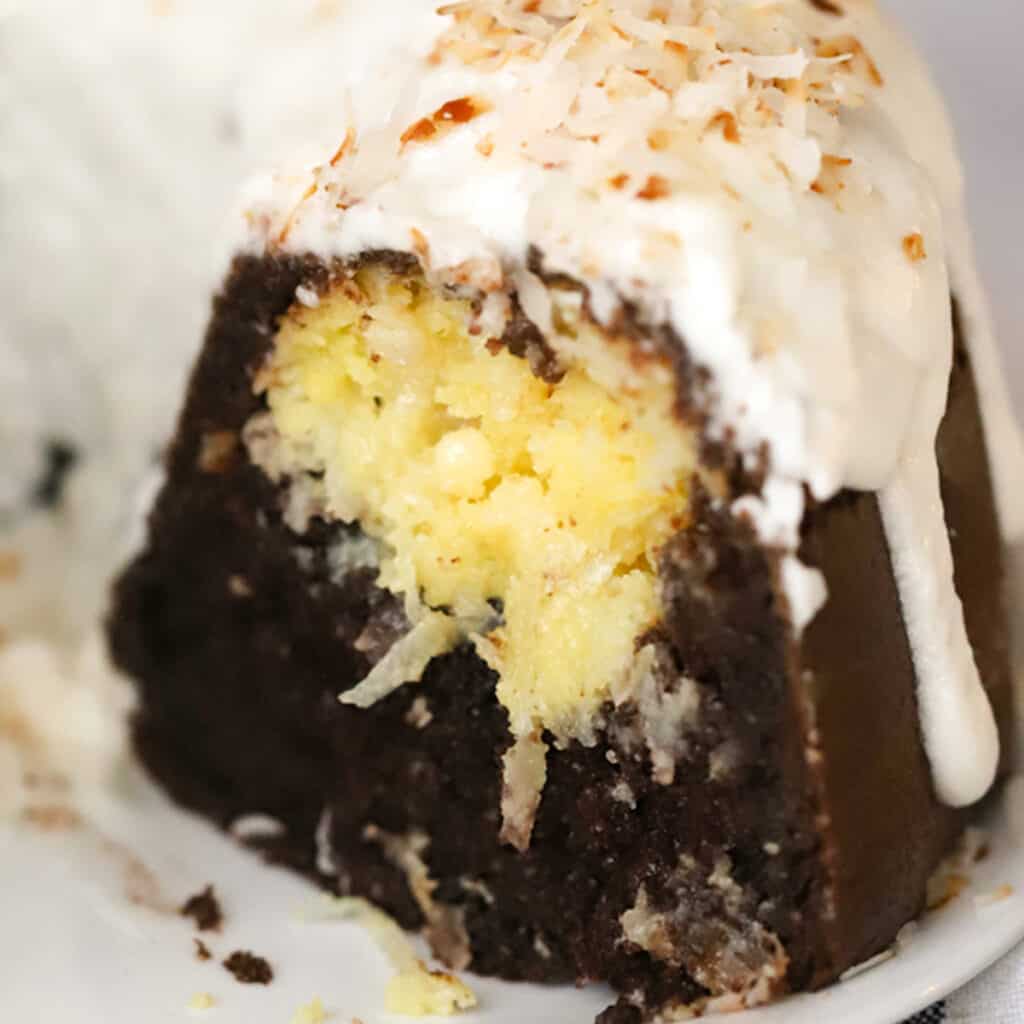 These adorable Coconut Macaroon Easter Nests are a simple but impressive Easter treat. They're made using our easy Coconut Macaroon recipe, a little food coloring, and your favorite mini candy eggs.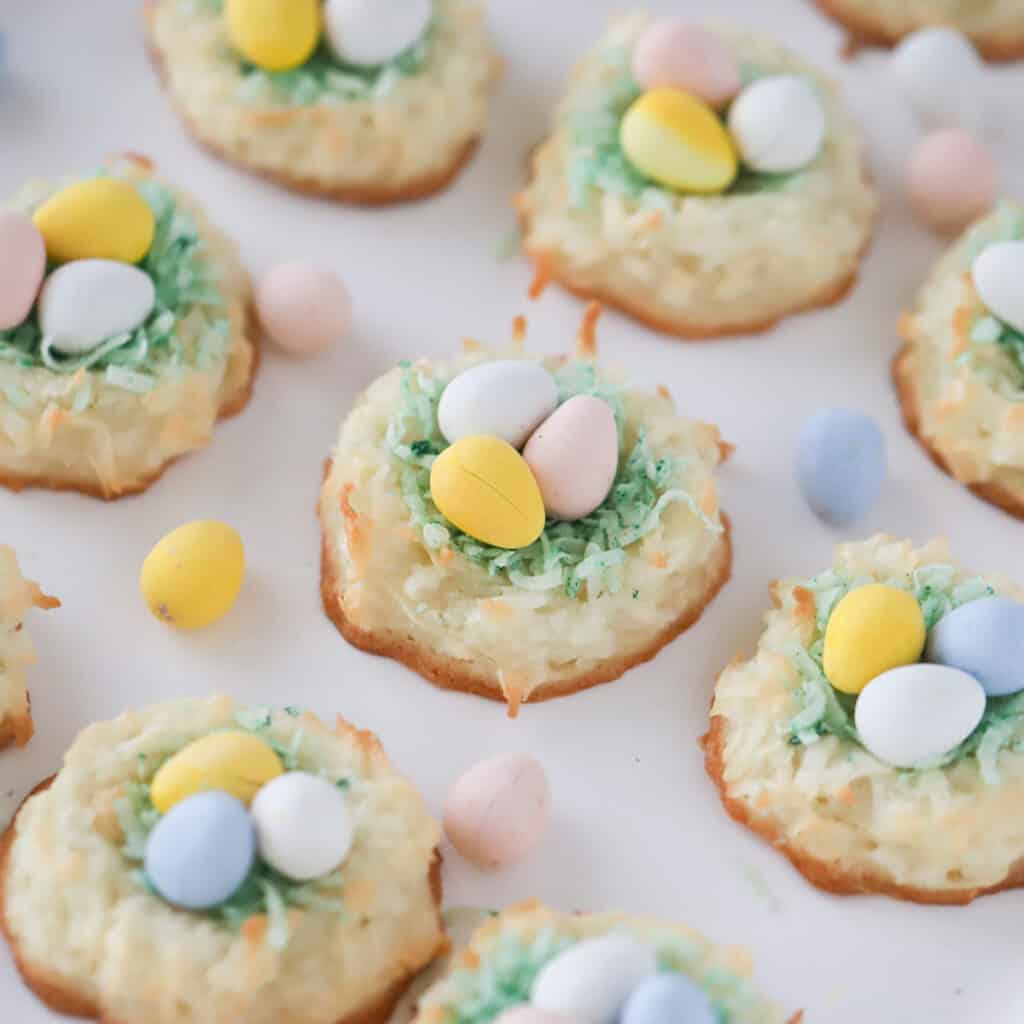 This classic Carrot Cake is super moist, perfectly spiced and layered with velvety smooth cream cheese frosting. This recipe or carrot cake is easy to customize with walnuts or golden raisins.
https://thecarefreekitchen.com/easter-dinner-menu/(opens in a new tab)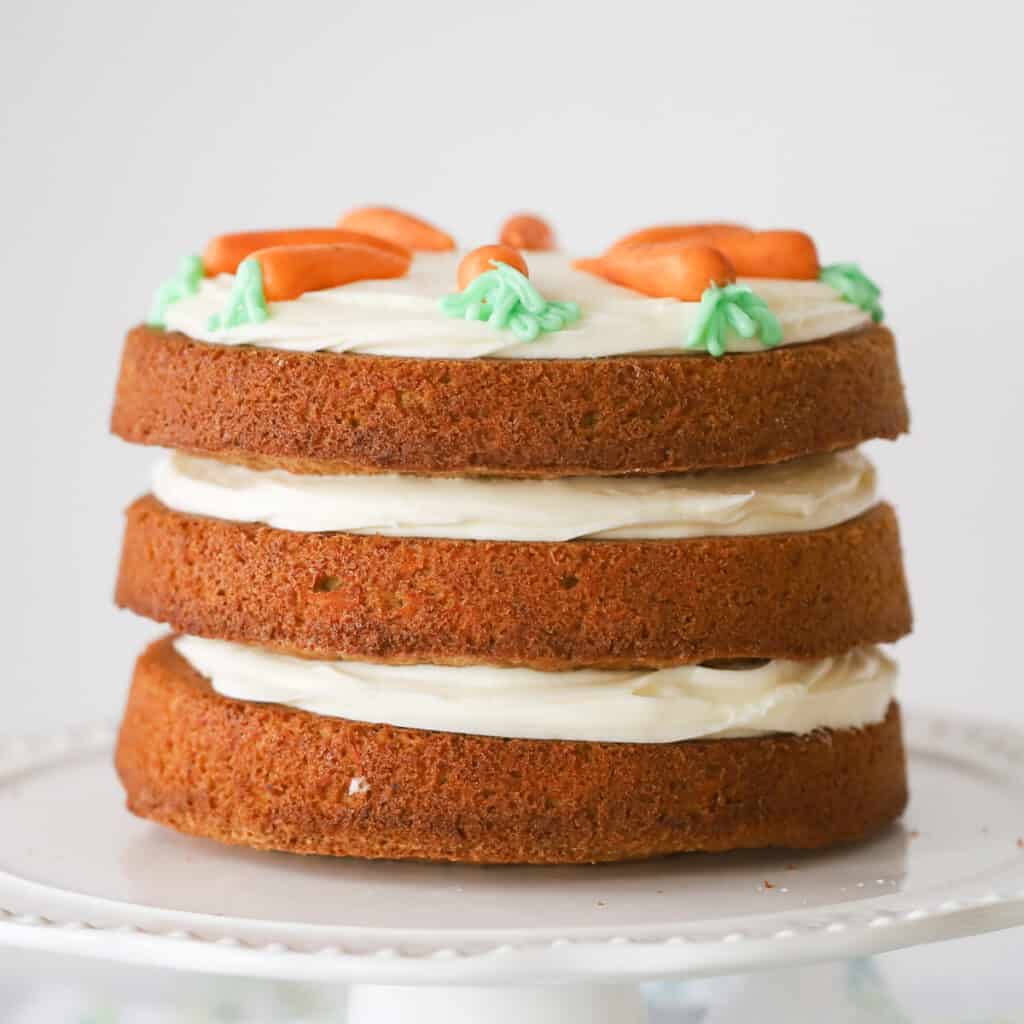 These light and fluffy Bunny Cinnamon Rolls make the most adorable addition to your Easter brunch table. You can follow our easy step-by-step instructions on how to make cinnamon roll bunnies from scratch, or take a couple of shortcuts to have them ready in a fraction of the time.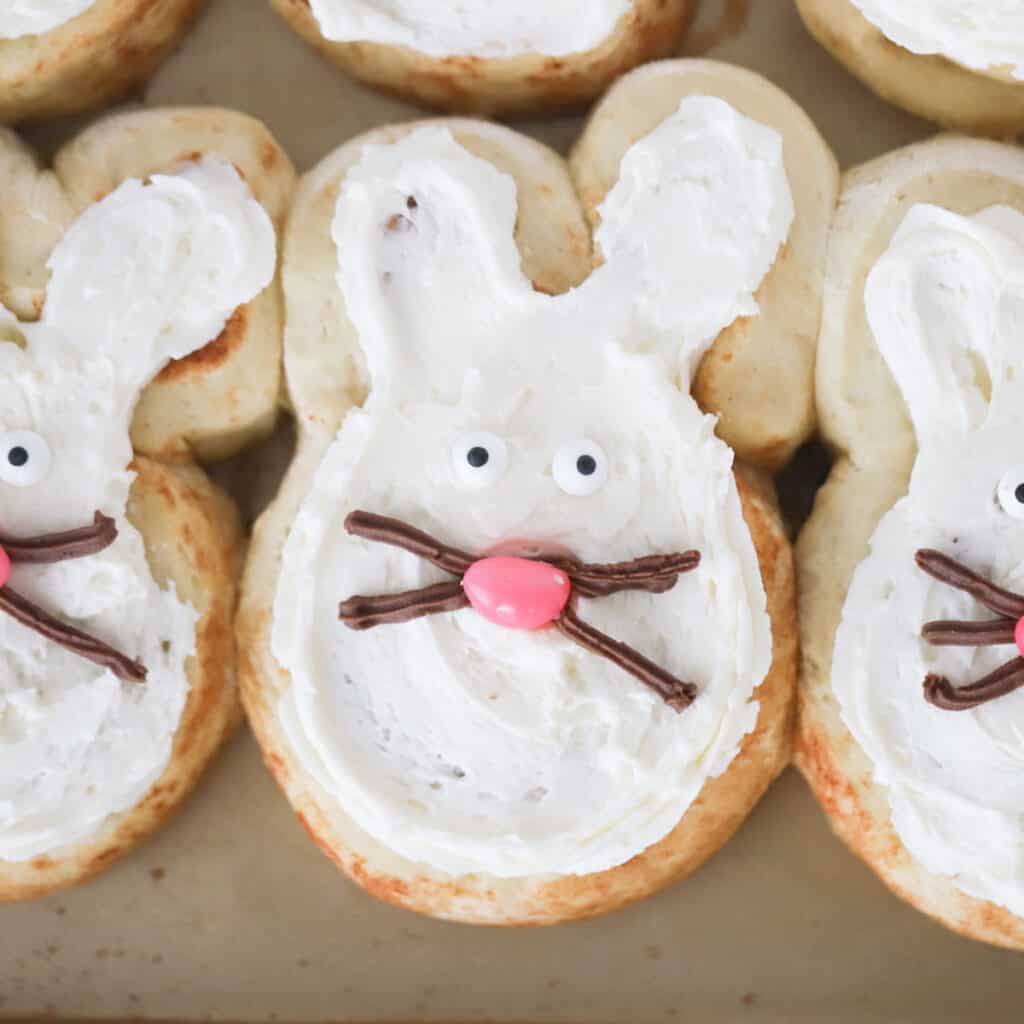 This Banana Cream Pie Recipe has the most creamy banana custard filling, fresh banana slices, all tucked inside our homemade flaky pie crust and topped with a big dollop of fresh whipped cream. This nostalgic pie recipe is like a bite of absolute heaven!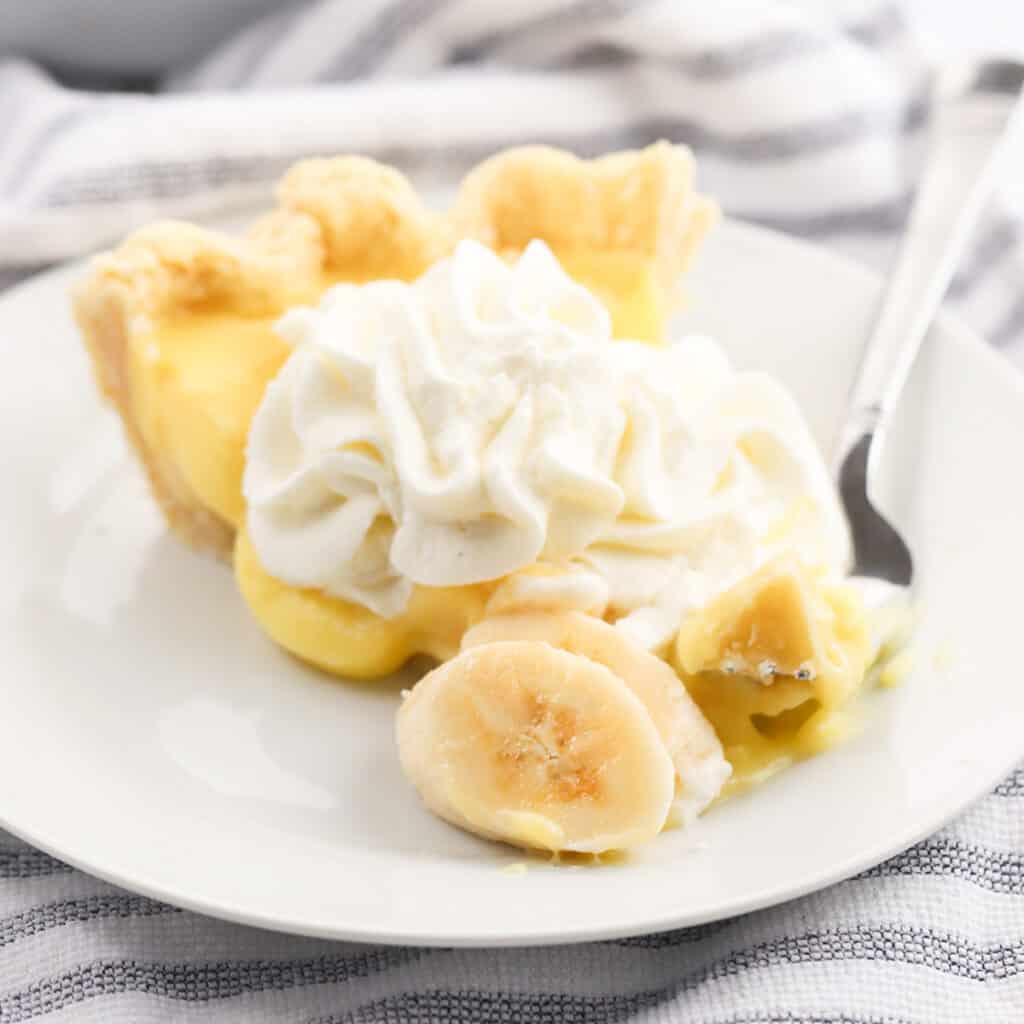 New Easter Meal Ideas
This cedar plank Grilled Teriyaki Salmon recipe turns out tender, flakey and delicious every single time. It uses a simple ginger buttermilk marinade to tenderize while infusing sweet, spicy, robust flavor.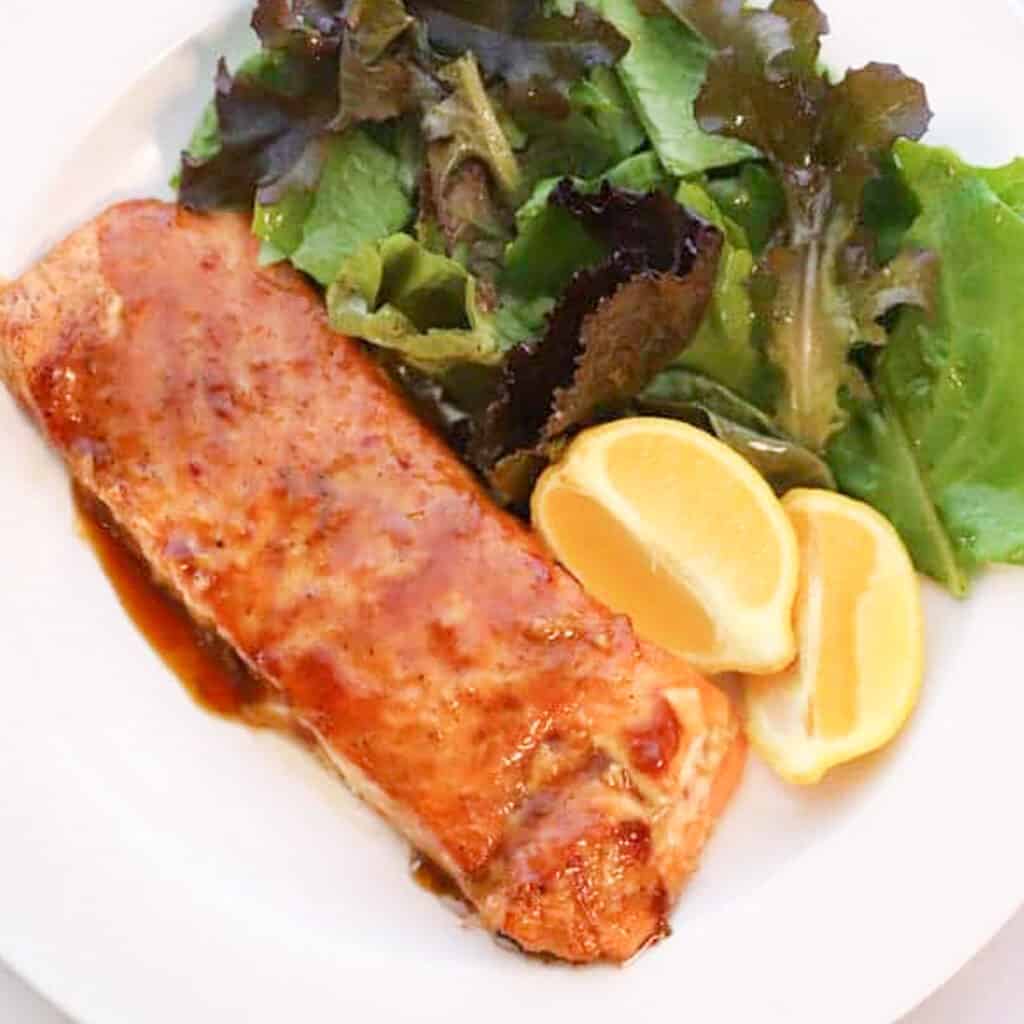 These sweet and savory Ham and Cheese Cornbread Muffins are soft, chewy, perfectly moist, and simple to make. Inspired by the sandwich classic, this fun, flavorful, savory cornbread muffin recipe is loaded with ham, cheddar cheese, and thinly sliced green onions.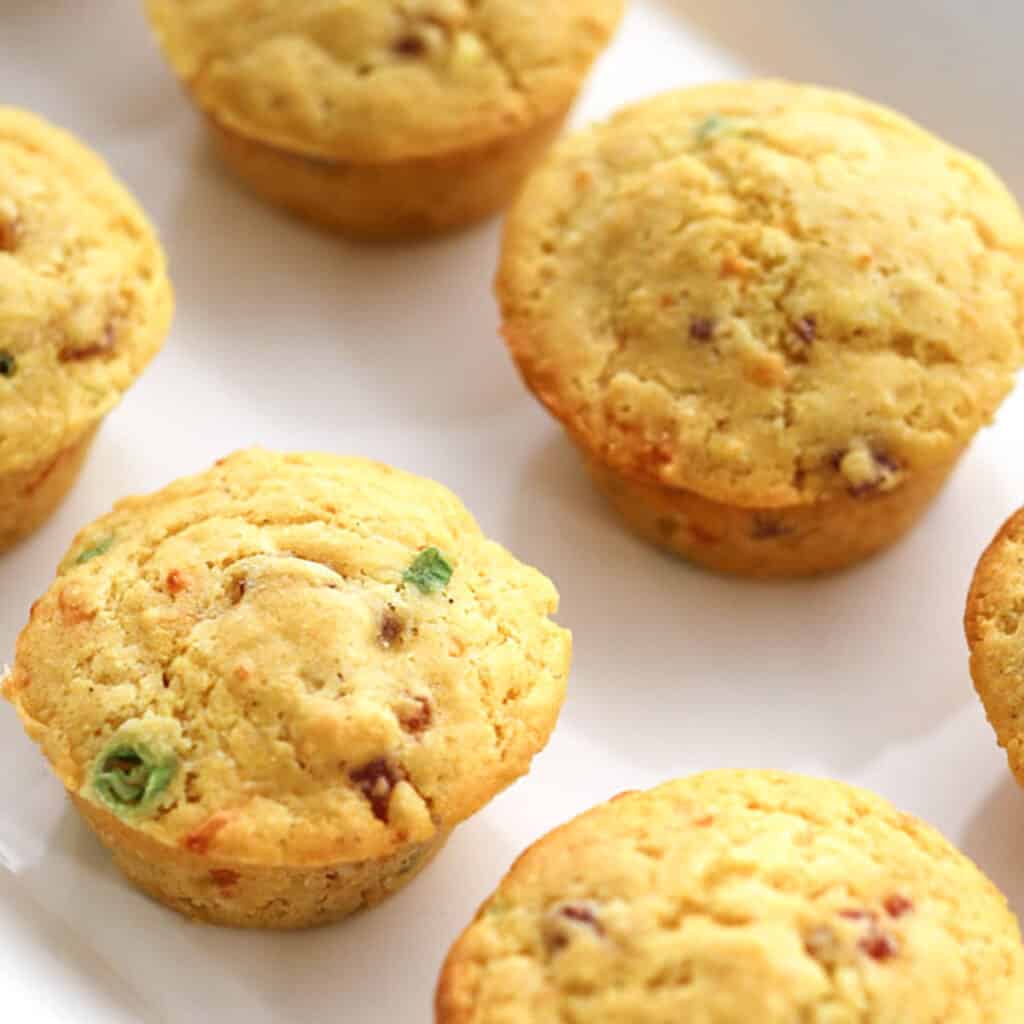 This Air Fryer Bacon Wrapped Asparagus is a simple recipe that doubles as a side dish or appetizer. It's got tender garlic and Parmesan asparagus spears wrapped with crispy bacon and can be ready to go in less than 30 minutes.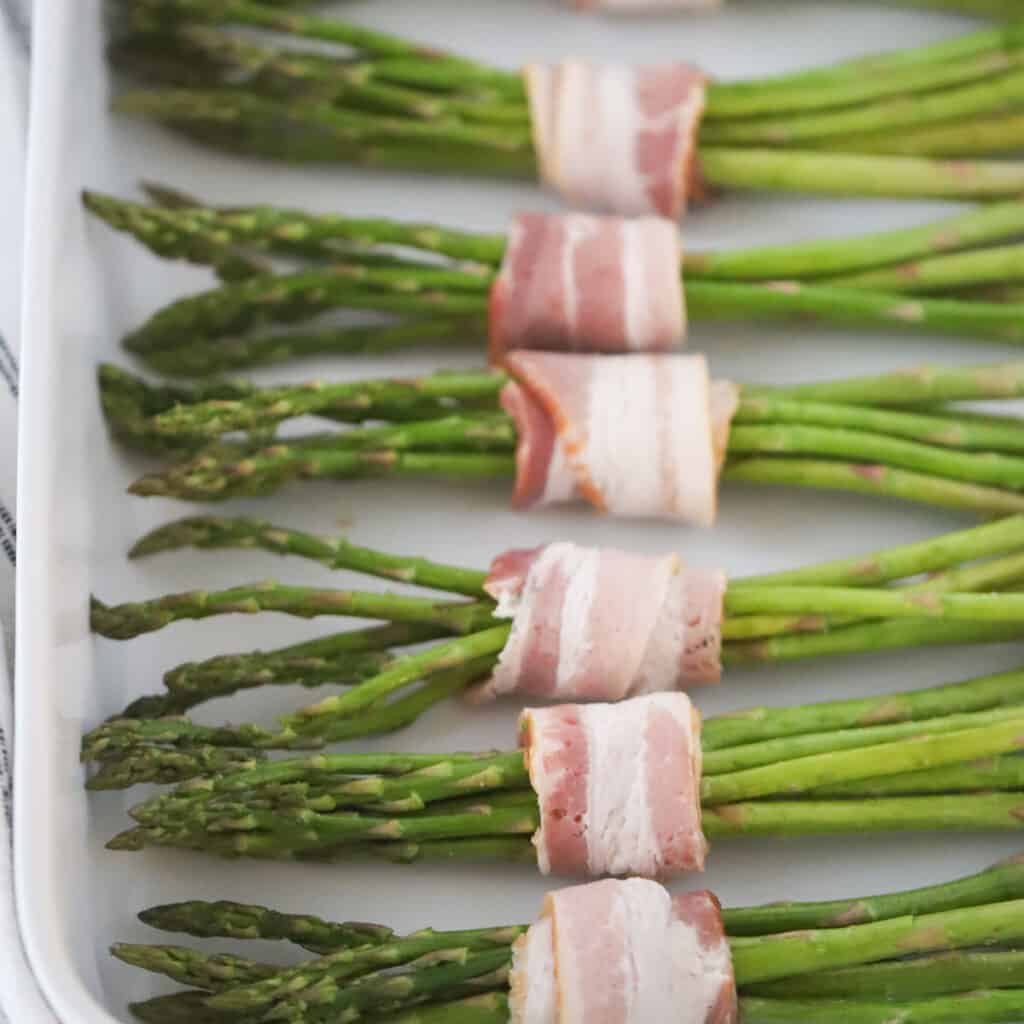 These Parmesan Roasted Tomatoes combine a crisp panko Parmesan crust with juicy, flavorful roasted tomatoes. They're the perfect simple side dish to serve with any of your Easter Dinner favorites.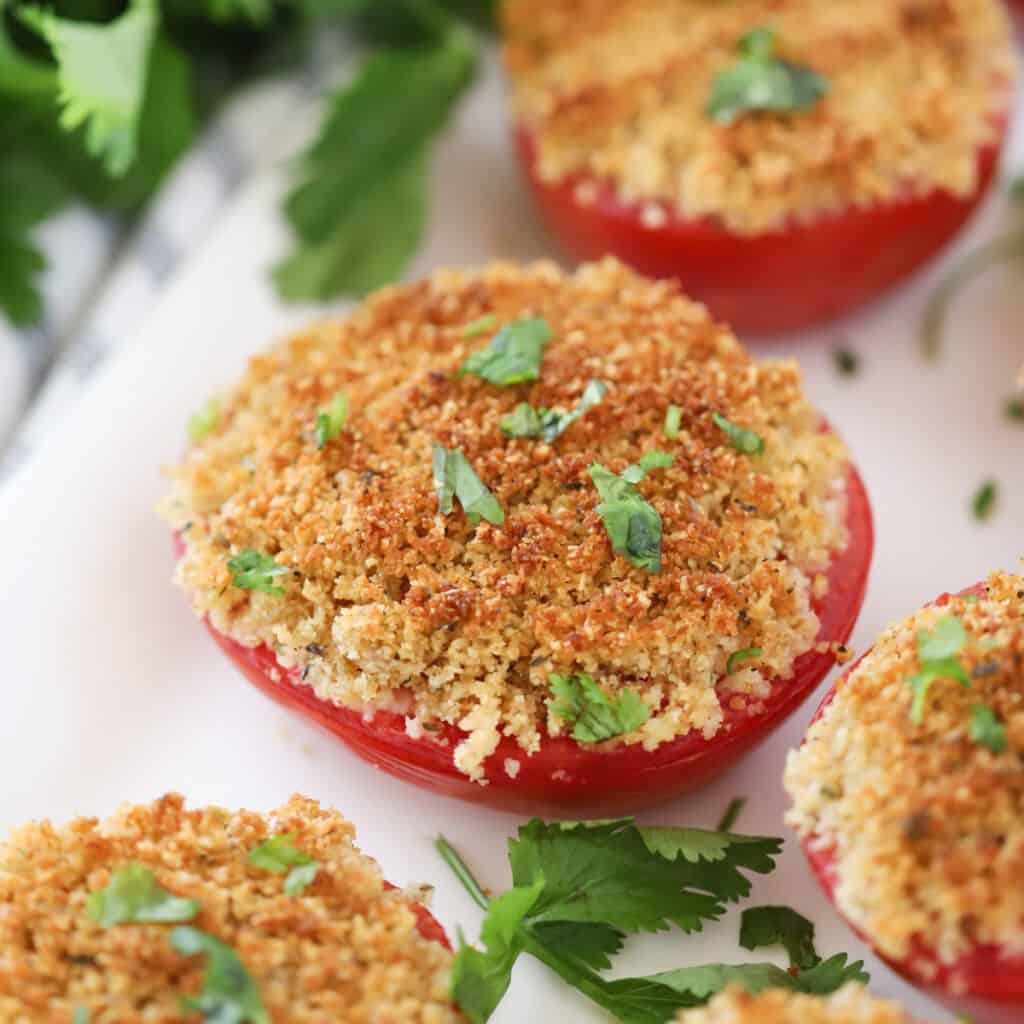 These Mini Charcuterie Cups are an easy to prepare, super versatile Easter appetizer. Filled with all of the meats, cheeses, fruits, and snacks you might find on a traditional charcuterie board, each individual appetizer is ready to serve and can be eaten while mingling.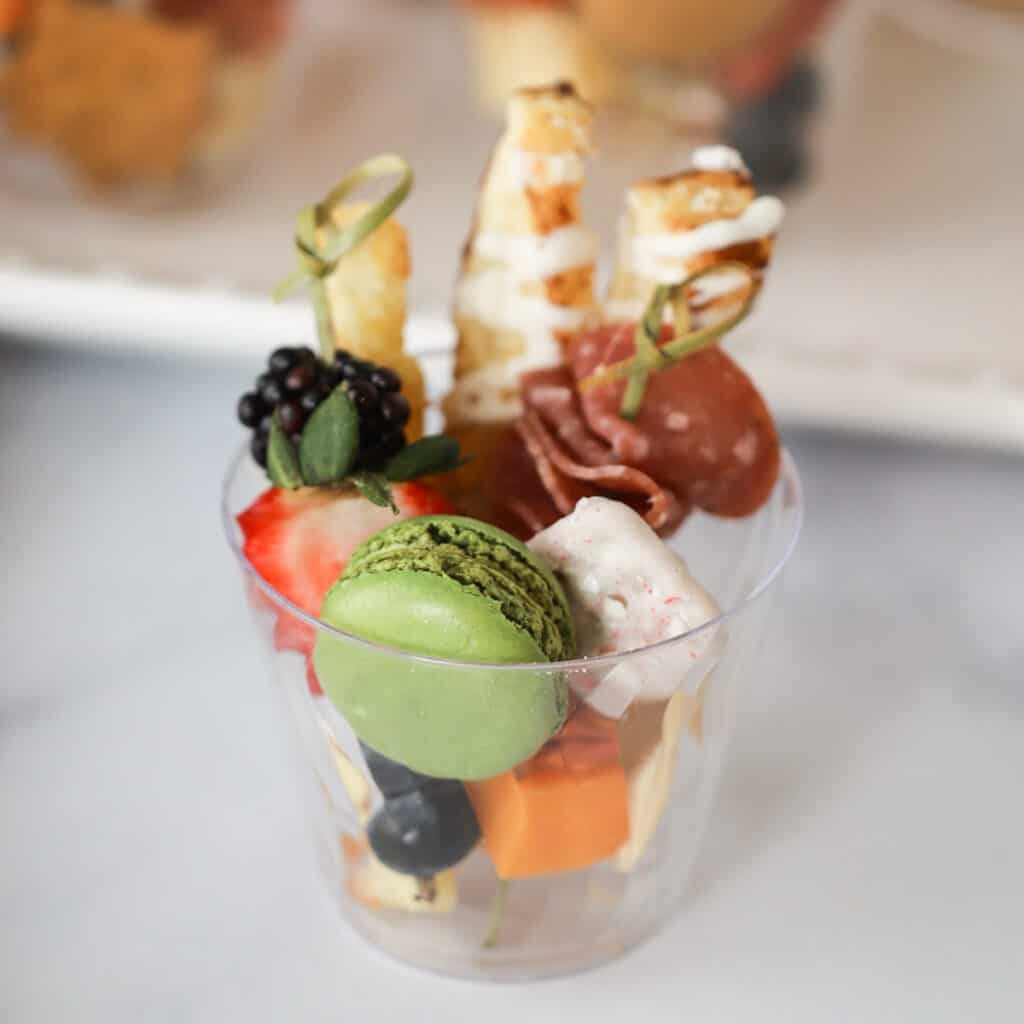 This Fruit Charcuterie Board is a great idea for dinner parties and get-togethers all year long. Served with a side of cream cheese dip, it's a beautiful and simple option that takes very little preparation and is easy to adapt.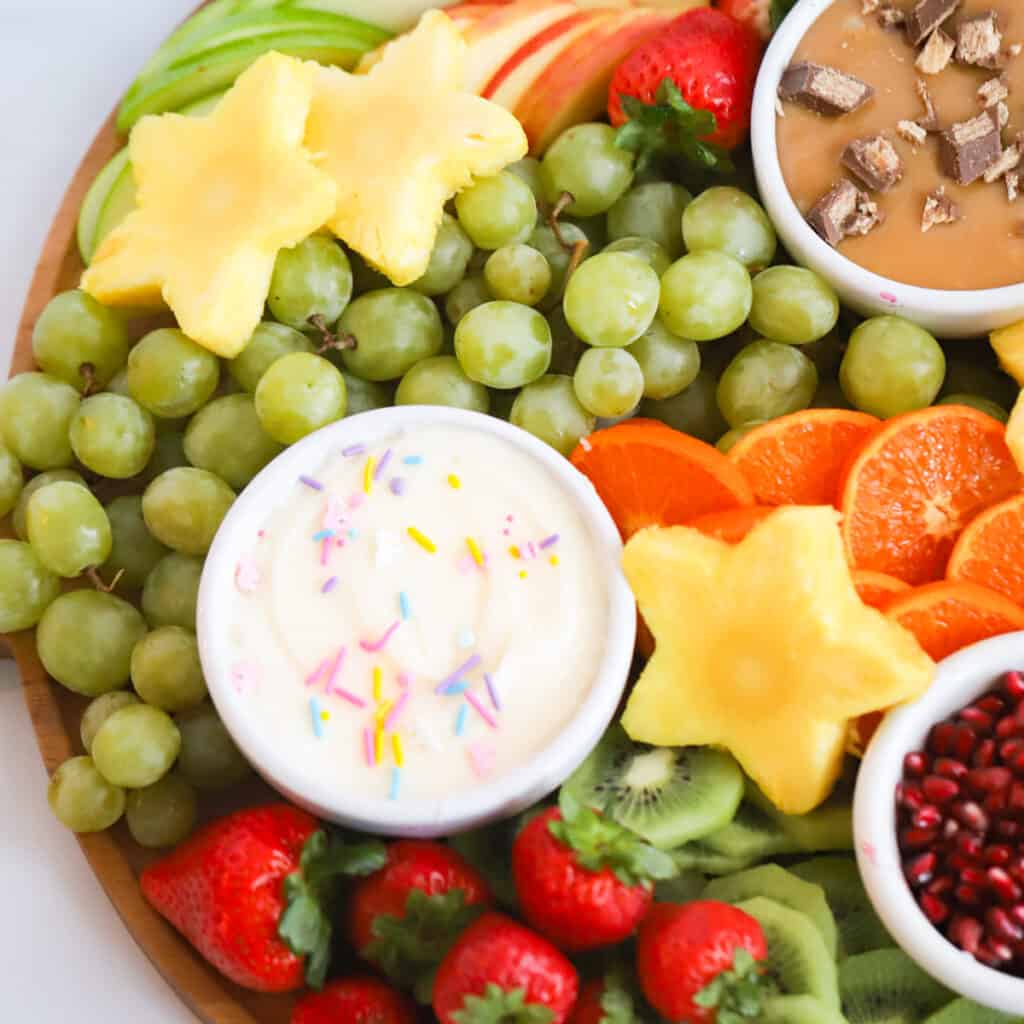 Easter Dessert Recipes
An Easter dinner menu isn't complete without a some indulgence in a delicious dessert. Desserts are a staple at this holiday dinner and there are plenty of options to choose from. Whether you prefer a traditional Easter dessert like carrot cake or Coconut Cream Pie or you prefer something a little more modern like a lemon parfait, fruit board with cheesecake dip, or some cute macaroon bird nests.
One classsic dessert is a hot cross bun. These spiced buns are eaten on Good Friday and are decorated with a cross made with icing. Another popular Easter dessert is the Easter egg and nothing is off-limits here. We love Cadbury cookie bars, Mini Egg Cookies, or Coconut Macaroon Easter Nests. These treats are perfect for kids of all ages and are a perfect way to top off Easter dinner.
There are plenty of Easter Desserts to choose from. Some of our favorites are Lemon Bars, Cream Puffs, and No Bake Cheesecake with Strawberry Sauce on top.
Whether you prefer a classic or modern dessert, there is a little something for everyone when it comes to Easter treats.
These adorable little No-Bake Rice Krispie Bird Nests are an easy and delicious springtime and Easter Rice Krispie Treats. They are easy to make and fun to eat!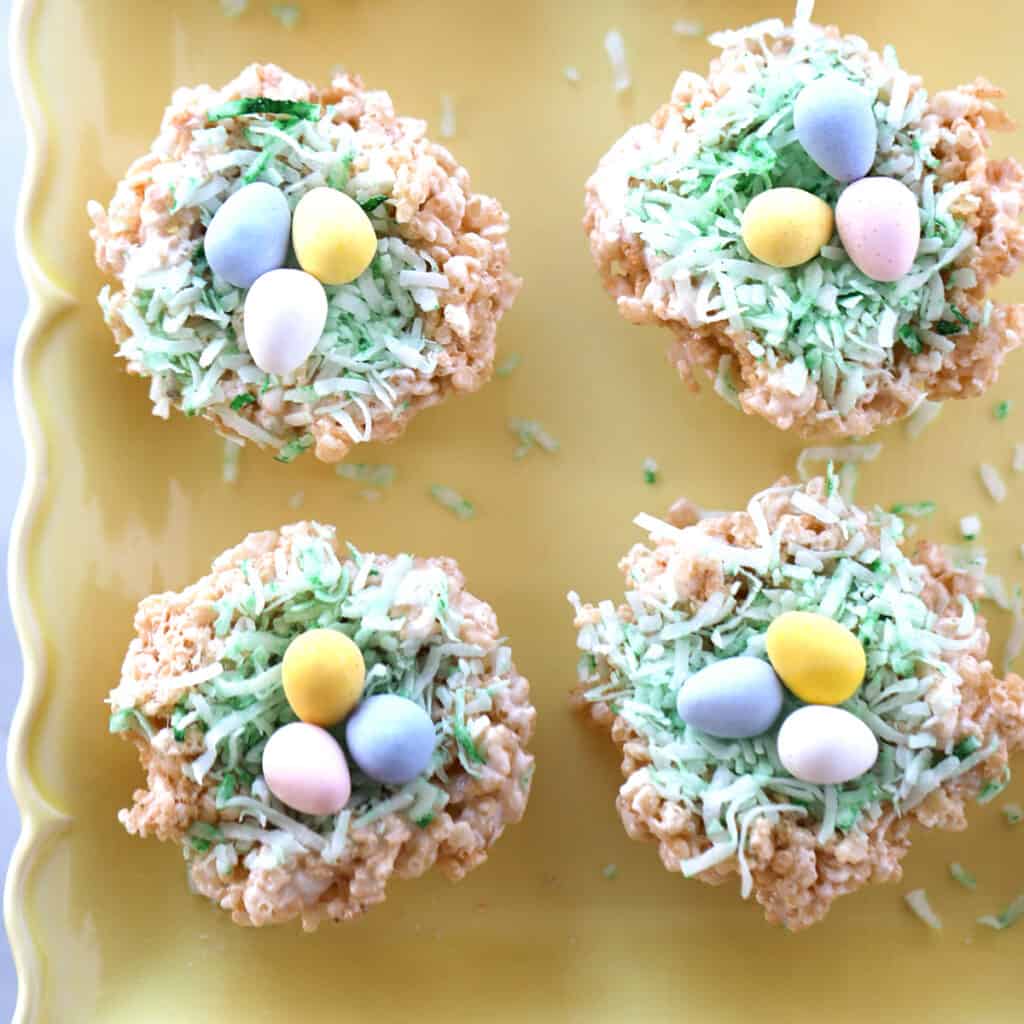 Rich and creamy, this No-Bake Nutella Cheesecake recipe is such an easy Nutella recipe and will be a hit at your next Easter Gathering. It's an easy no-bake cheesecake recipe that comes together in just a few minutes.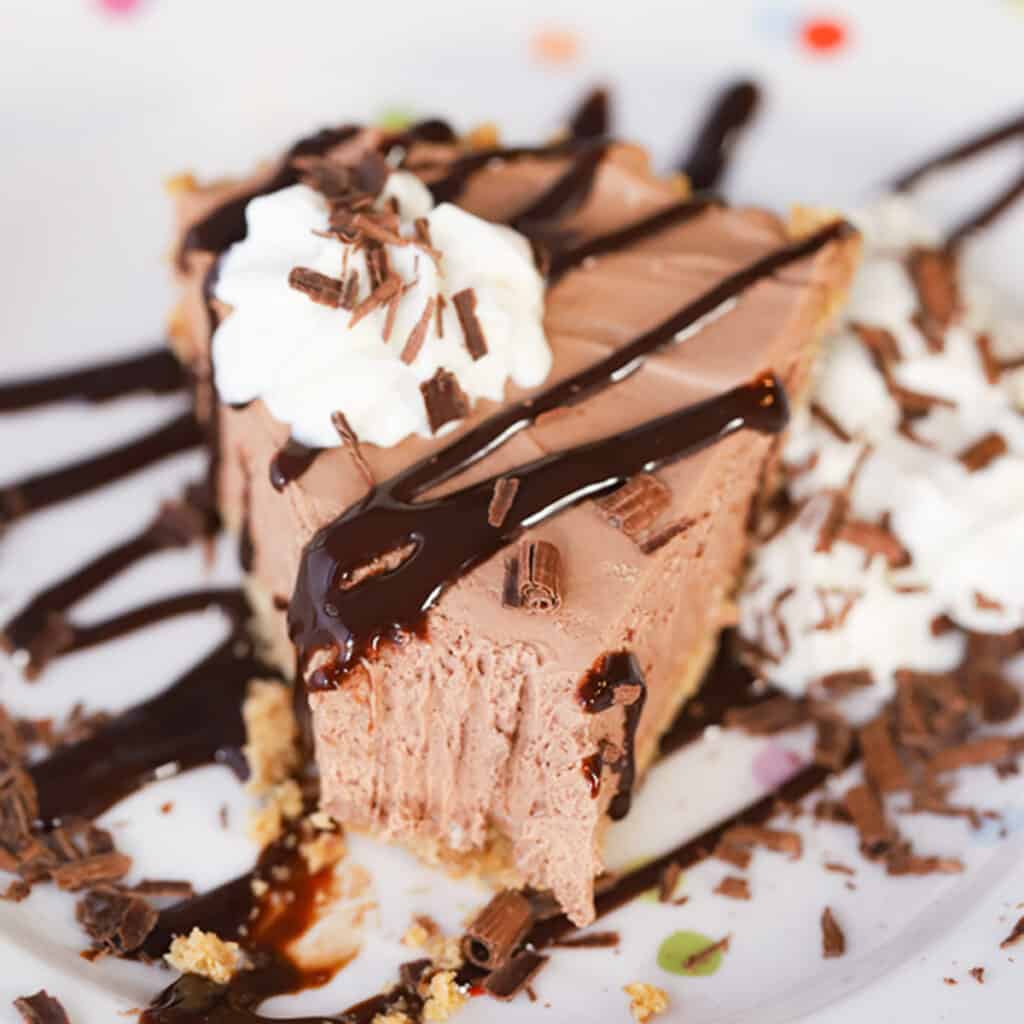 This Lemon Raspberry Parfait is like springtime in a glass. It's light, bright, creamy and bursting with fresh raspberries, lemon curd, whipped cream and graham crackers in every bite.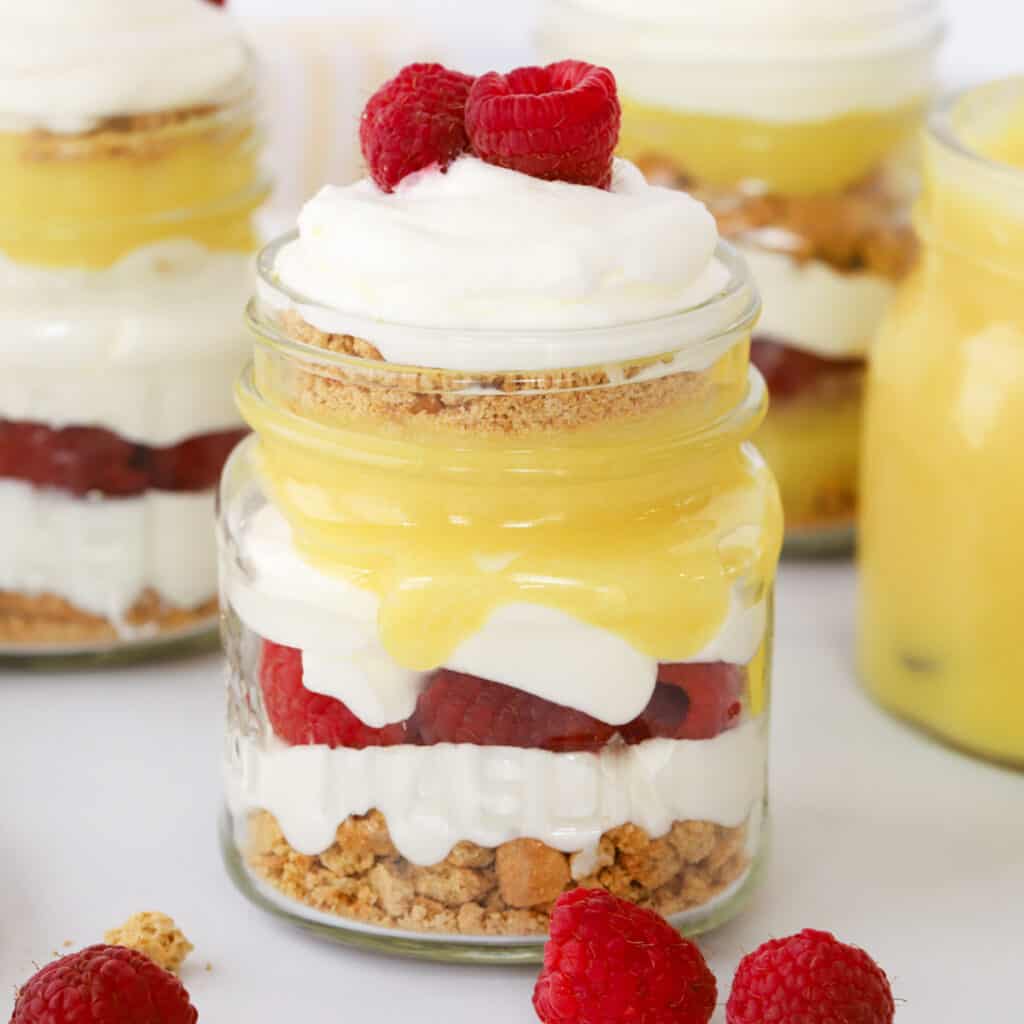 This Strawberry and Cream Pie is an easy s pie that is exploding with fresh strawberry flavor. It's got a flakey homemade pie crust that is filled with creamy, dreamy no-bake cheesecake and then piled high with fresh glazed strawberries.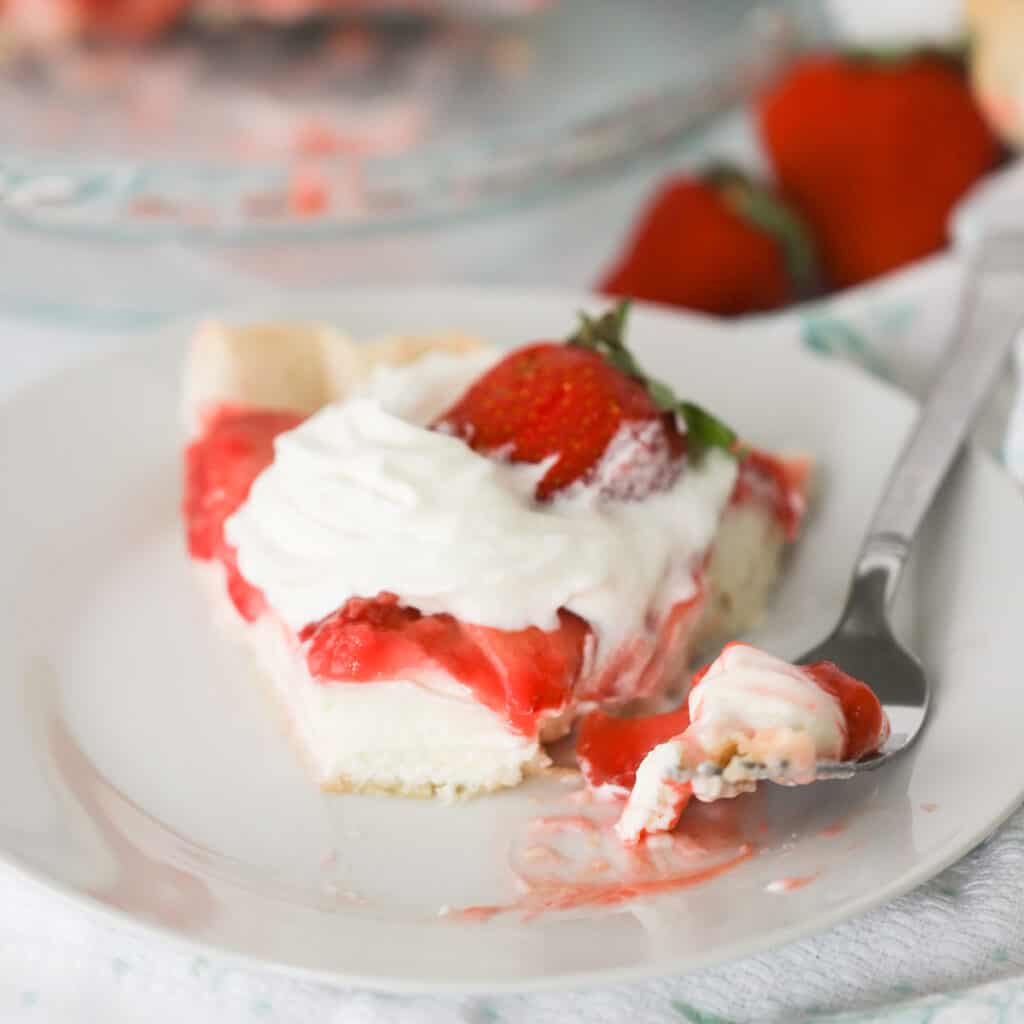 Easter Menu Ideas and Planning Tips
Don't limit yourself to an Easter ham dinner menu. Sure, honey glazed ham is delicious. However, unless this is a solid tradition that you can't bear to break, feel free to explore other options. Try serving salmon, this delicious homemade rotisserie chicken, or even oven-roasted turkey as the main course.
Plan ahead. There's always so much to do on Easter, especially if you have little kids in the house. There are Easter baskets, Easter egg hunts, visits with family - the last thing you want to be doing is scrambling. Start planning your ideas for Easter Dinner at least 2 weeks in advance so that you can be sure and prep anything ahead of time
Avoid the grocery store crowds. Another great things about planning ahead is being able to miss the crowds at the grocery store. If you time it right, you'll be able to get the very best selection of produce before anything runs out.
Utilize your crockpot. Don't forget to utilize your slow cooker crockpot to both save on oven space and keep things warm. If necessary, ask friends and family to borrow one or two so you can have a few going at once.
More Easy and Delicious Spring Recipes
If you've tried this recipe, please rate it and leave a comment on this post. I love hearing feedback from you. It helps me and other readers too! If you love Pinterest, feel free to leave a comment and photo there too. Also, if you like to share, use the hashtag #thecarefreekitchen on Instagram and tag me @thecarefreekitchen so I can find you and give your post some love. You can also find me on Facebook at The Carefree Kitchen. Thank you!!
Whether you are cooking for your family or for a crowd this year, we've pulled together over 30 of our favorite Easter recipes to help you plan the best Easter Dinner Menu. This list includes traditional Easter Dinner recipes along with more fun ideas you may not have tried.
Reader Interactions