We've compiled 21 of our Best No Bake Cookies, No Bake Bars and No Bake Energy Balls that are simple, delicious and can be made without turning on the oven. This collection of nostalgic no-bake treats has a little something for everyone including healthy energy balls, ooey-gooey s'mores cereal bars and classic peanut butter no-bake cookies.
Jump to:
Our Best No Bake Bar and No Bake Cookie Recipes
When life calls for something easy, you can count on this collection of our 21 Best No-Bake Cookies and Cookie Bars to have your back. Whether you are looking for a quick cookie for a last-minute party or a simple after-school snack, you'll find it all here.
We've pulled together this list of our absolute favorite no-bake cookies, no-bake bars and no-bake energy balls making sure we've got options for peanut butter-lovers, chocoholics and even health nuts. Try something new and let us know what you think!
Best No Bake Cookies
No Bake Cookies are made by boiling a mixture of butter and sugar, then mixing in your favorite nut butters, cereals, oats and more. As they cool, the sugar mixture helps hold them together so you never have to turn on the oven or heat up the kitchen.
The classic no-bake cookies on this list include family-favorites such as Nutella, peanut butter, coconut and more.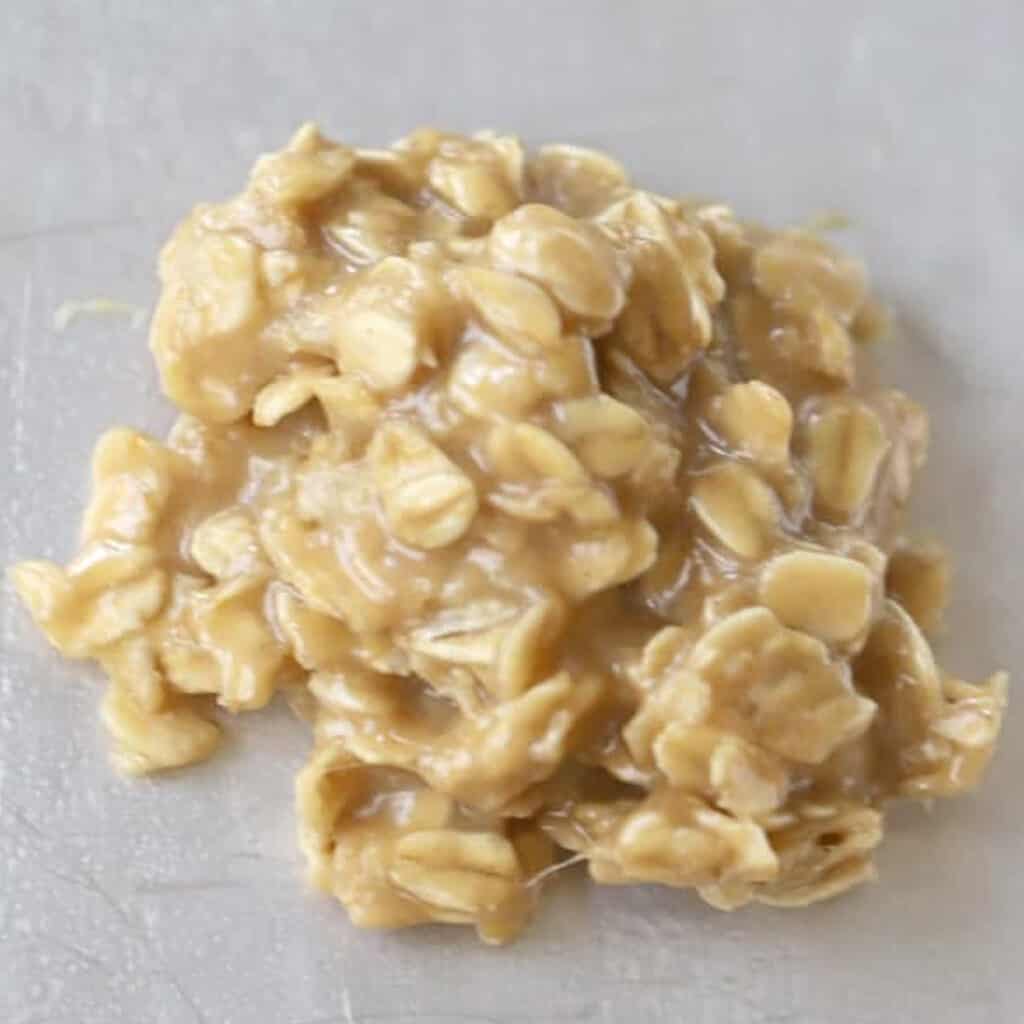 Made with peanut butter, marshmallows and oats, these are simple, classic and a total knockout.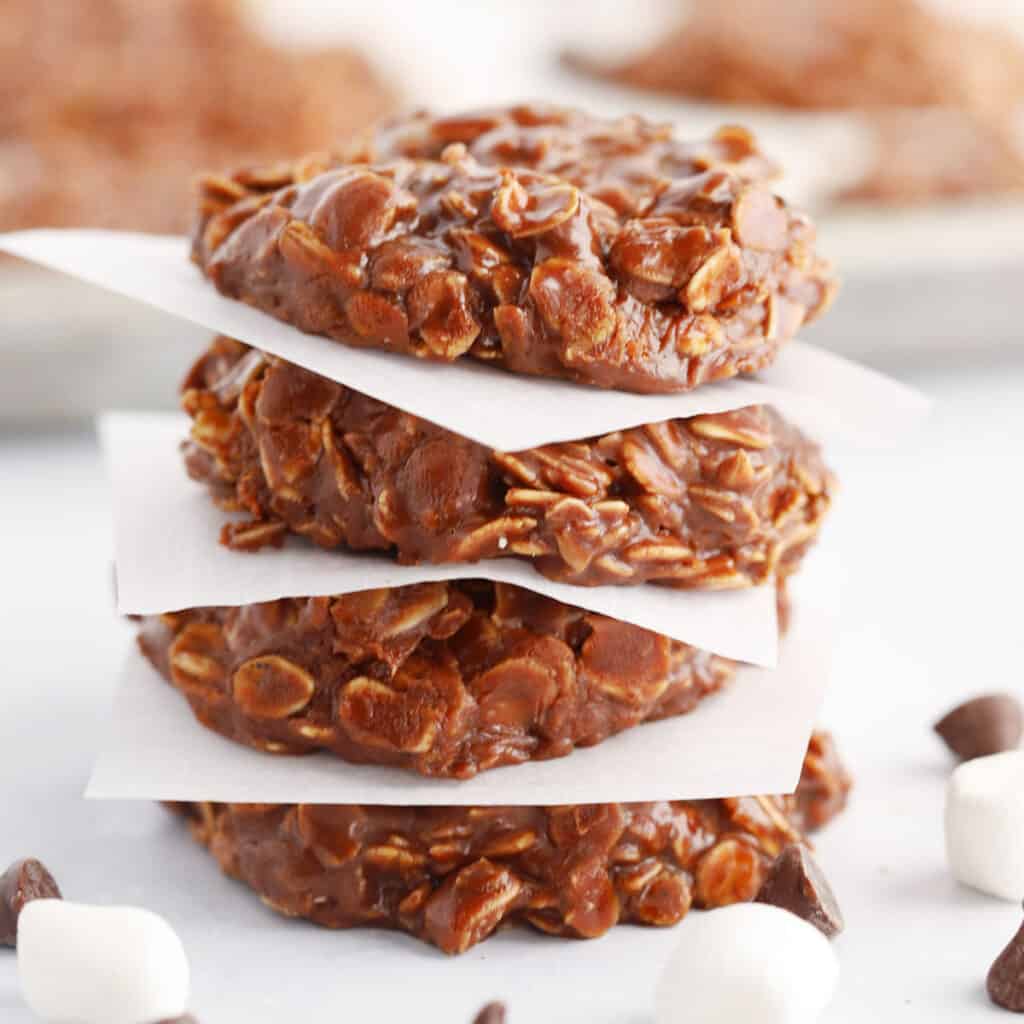 This quick and easy Chocolate No Bake Cookie Recipe is made without peanut butter for a fudgie, nut-free take on the classic.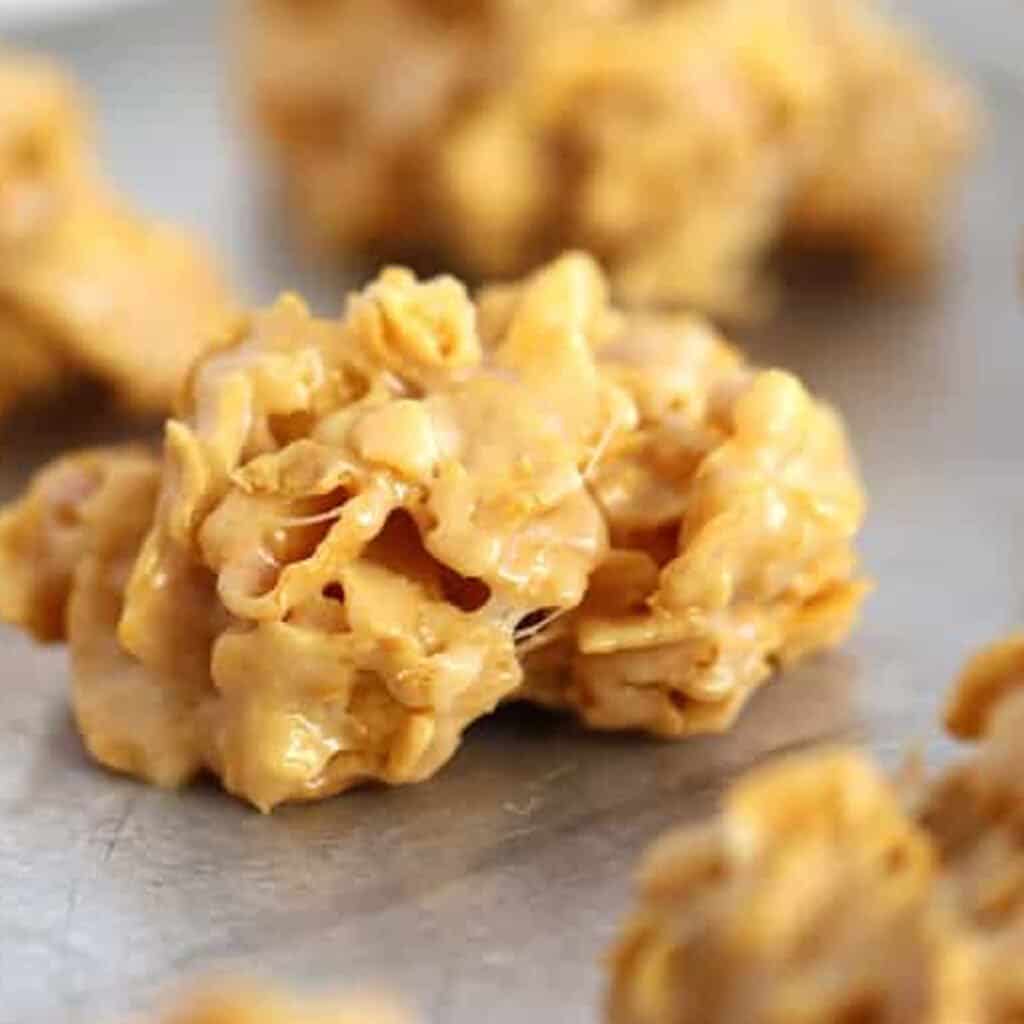 These no-bake Peanut Butter Cornflake Cookies are salty sweet, ooey-gooey and so easy to make. Filled with simple ingredients like peanut butter, marshmallows and crunchy Cornflakes cereal, it's impossible to stop at just one!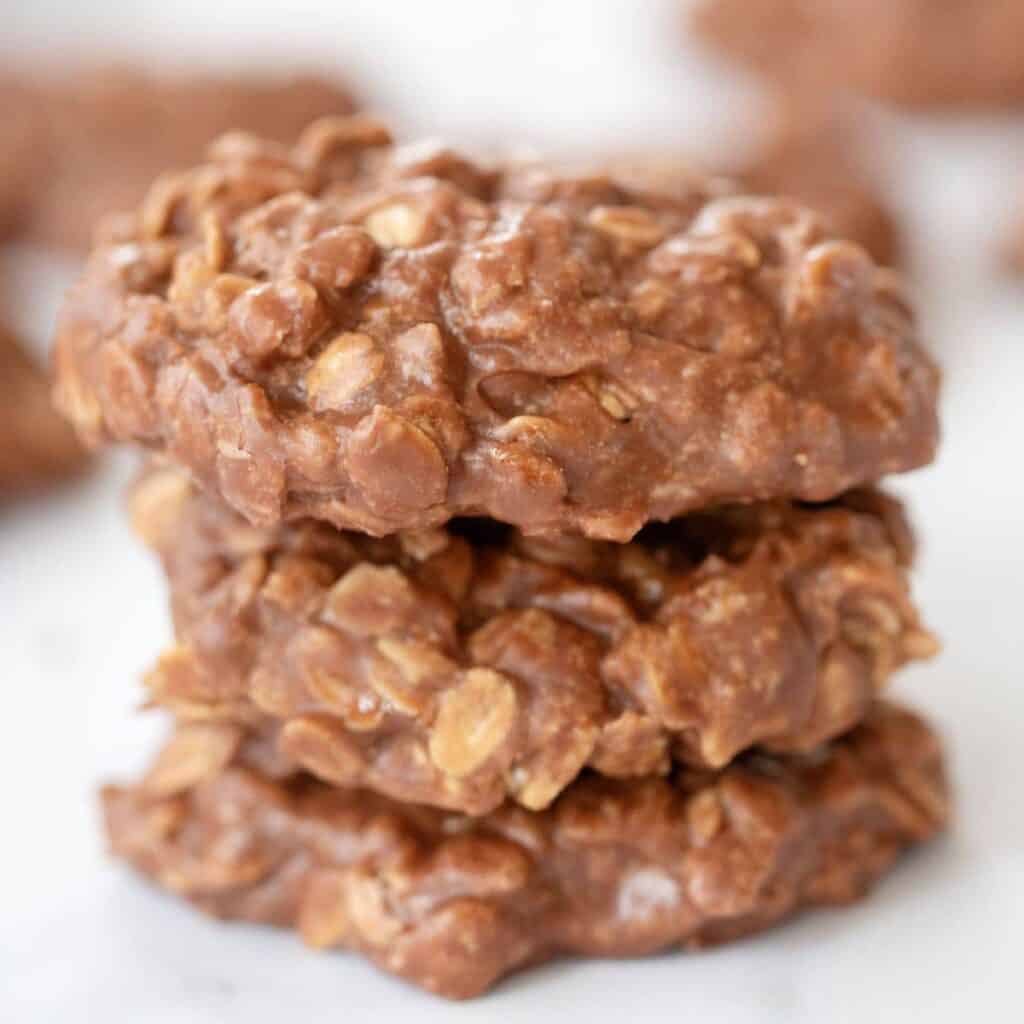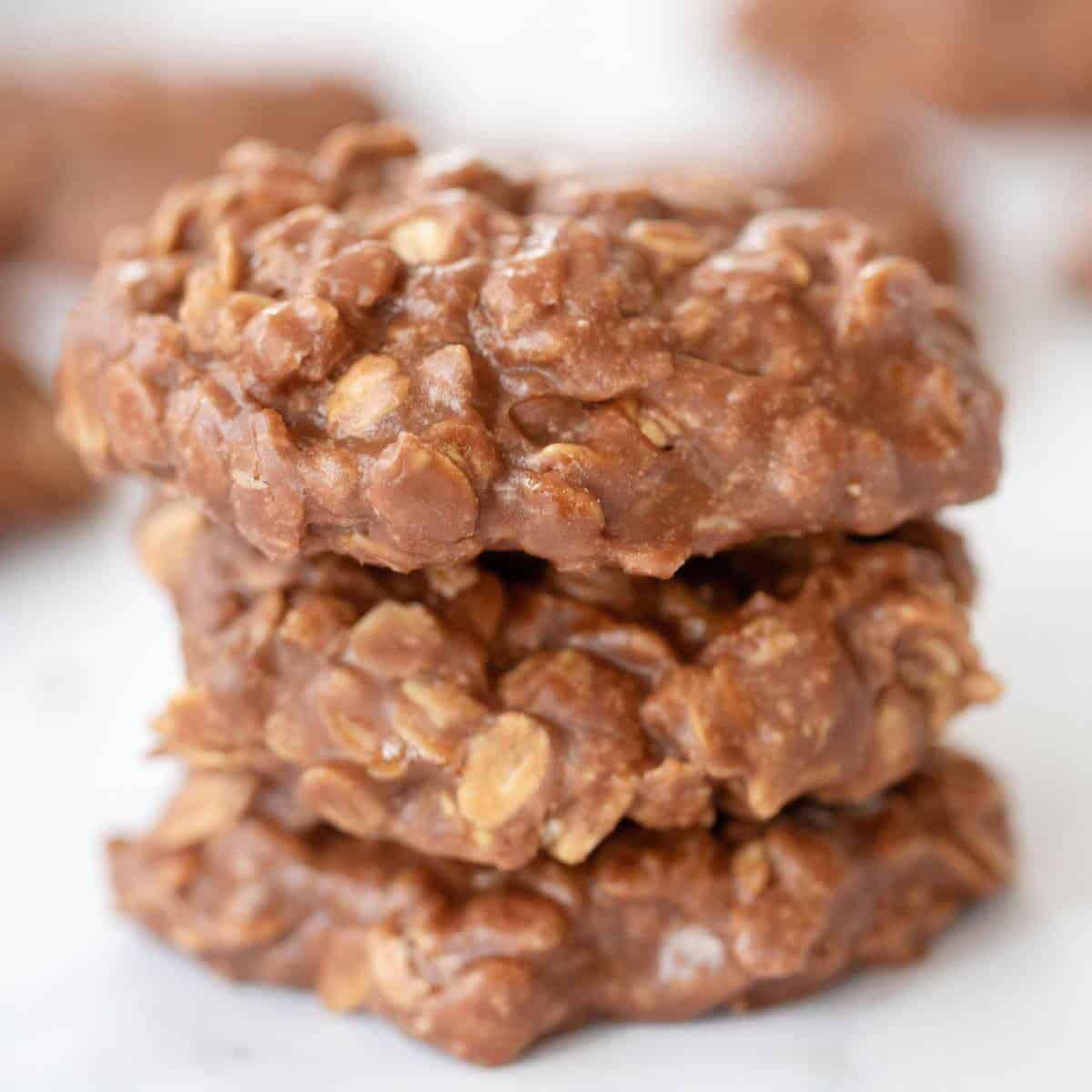 Made with Nutella, old-fashioned oats and mini marshmallows, this is a perfectly simple no-bake cookie recipe that everyone in your family will love.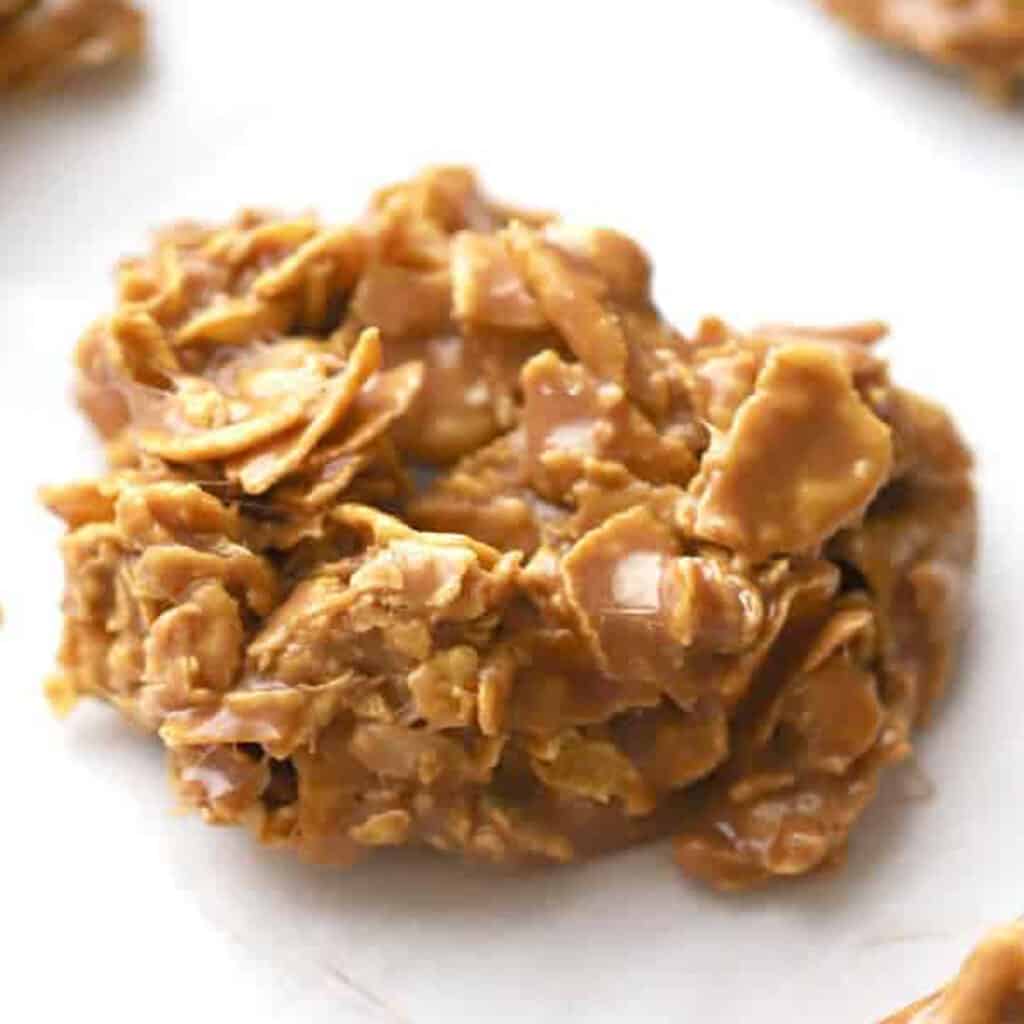 This is a delicious variation on our Peanut Butter Cornflake Cookies made for all of the Nutella-lovers out there.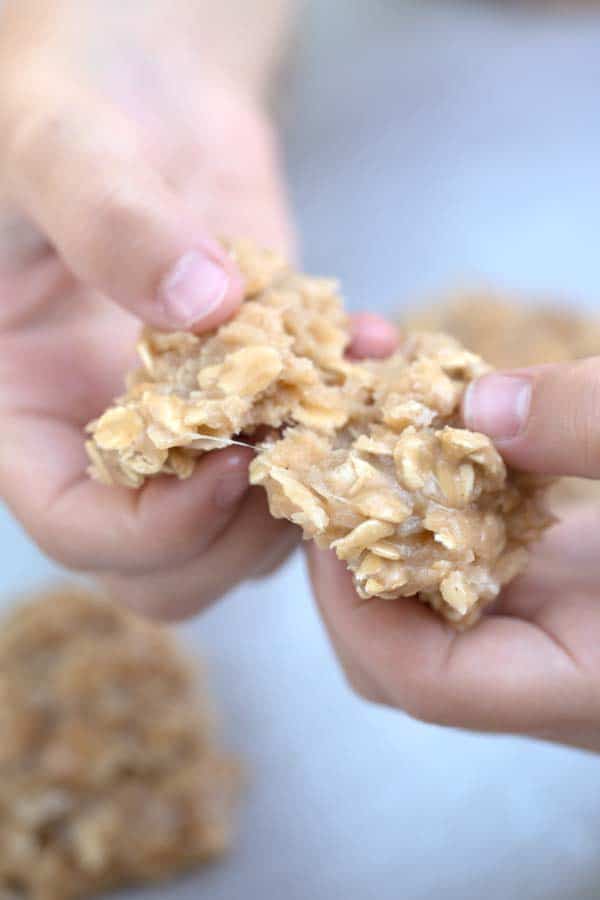 Loaded with shredded coconut, these no-bakes also have plenty of that irresistible peanut butter we all love.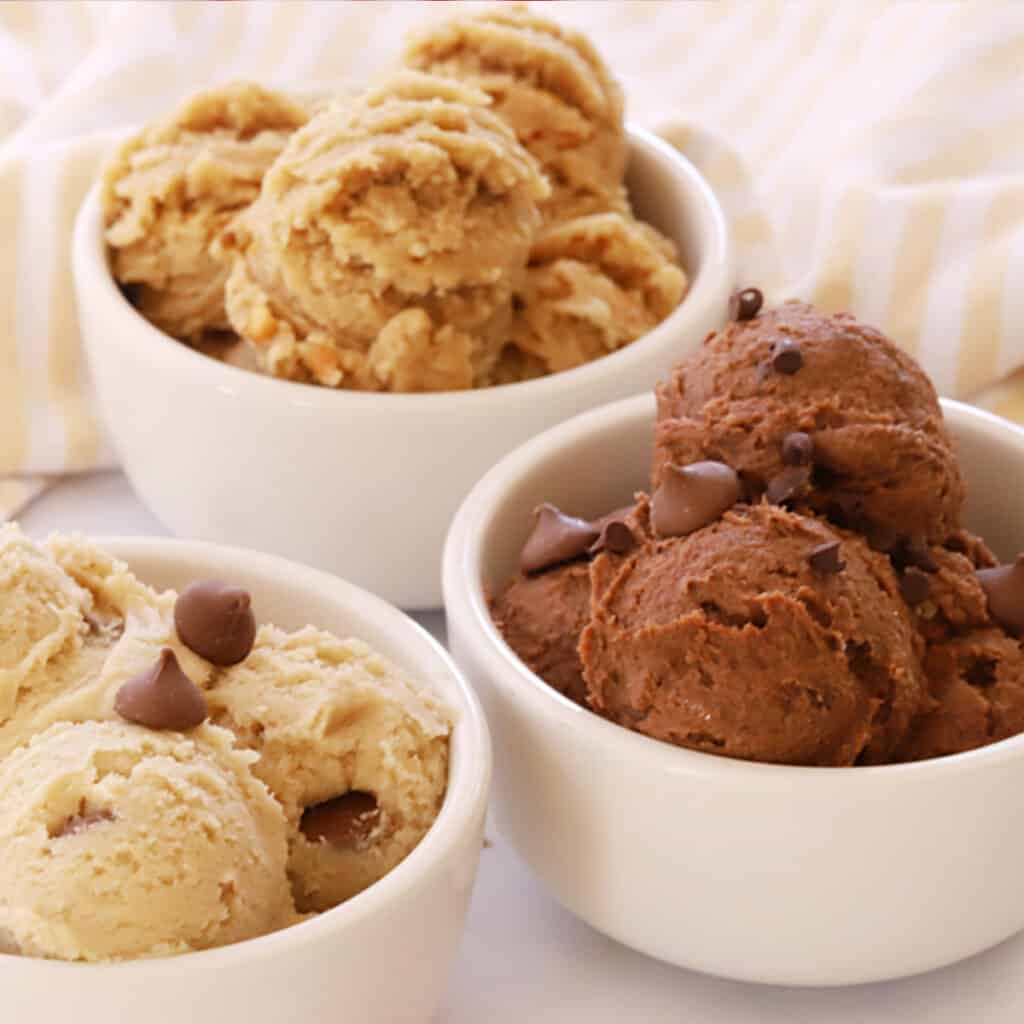 These three versions of Edible Cookie Dough are deliciously worry-free and couldn't be more simple. Each recipe is egg-free and uses heat-treated flour so you can safely indulge in this favorite treat whether you put it in your ice cream or eat it by the spoonful.
Best No Bake Bars
These No Bake Bars you are probably most familiar with are everyone's childhood favorite - Rice Krispies Treats. We've got those, along with a few holiday versions to try. Also included on this list are peanut butter bars, Scotcheroos, and other fun twists on the classics.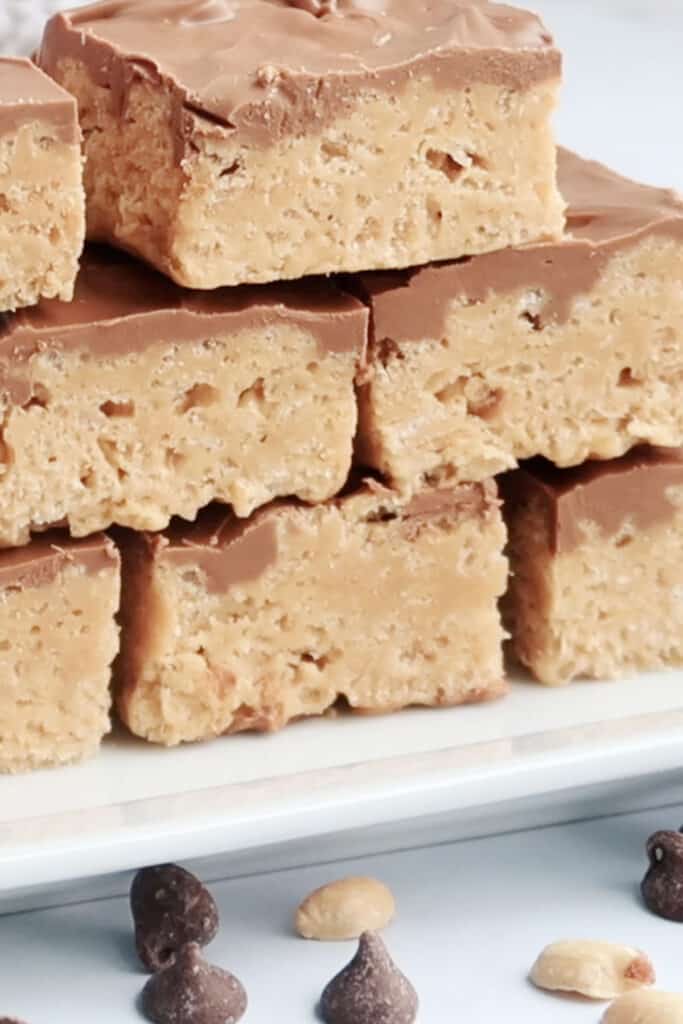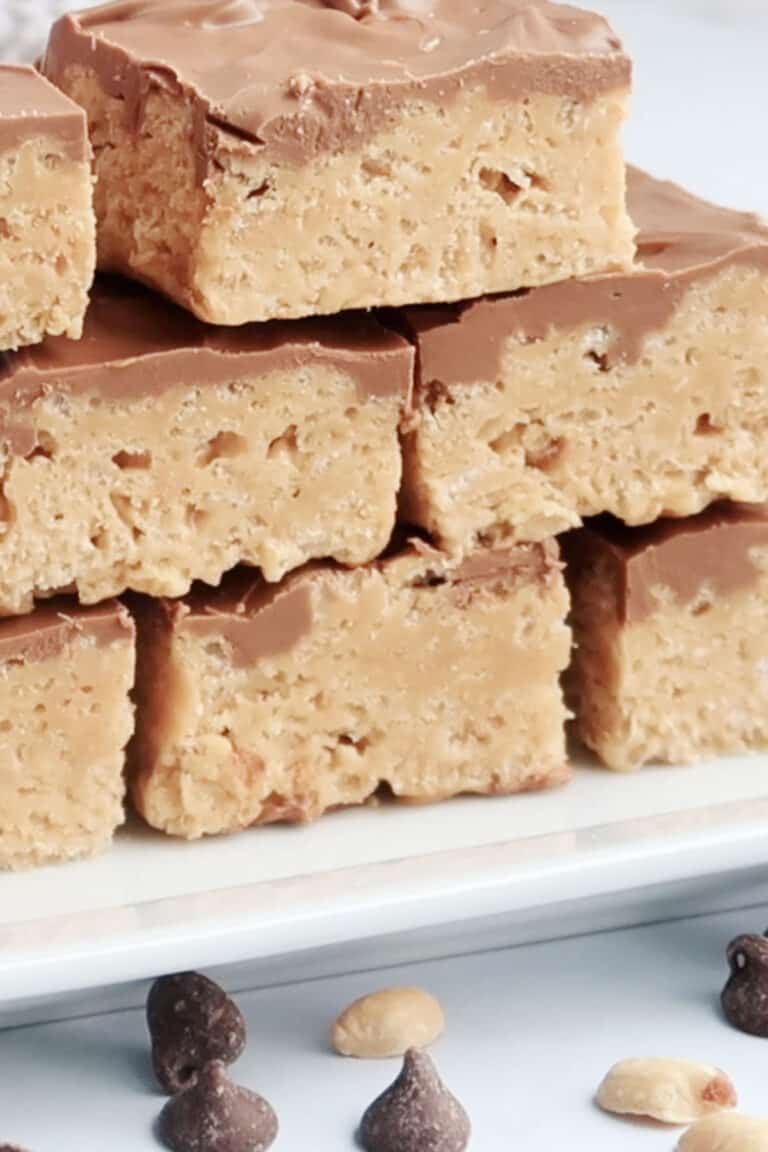 Scotcheroos are like a soft and chewy peanut butter Rice Krispies Treat with an extra thick and rich butterscotch chocolate topping.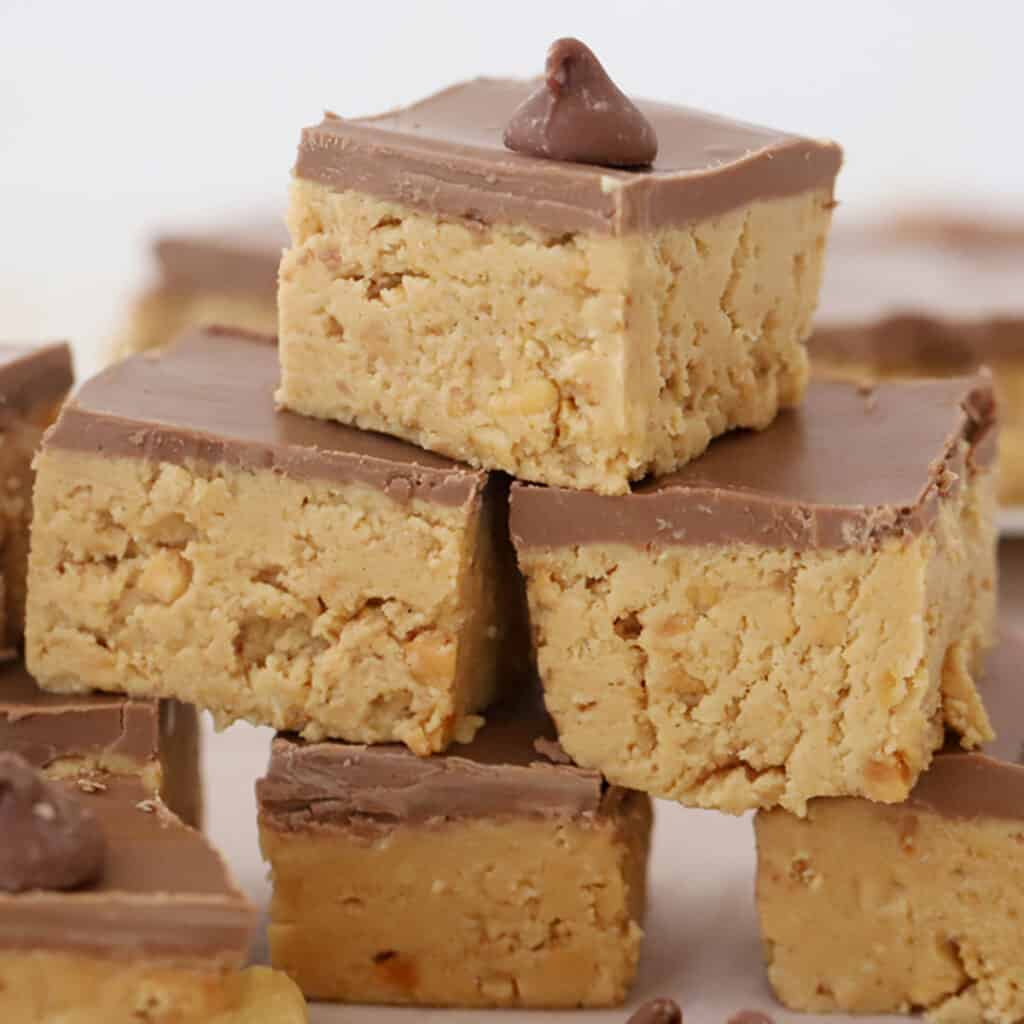 Our no-bake Peanut Butter Bars have a thick and yummy peanut butter layer topped with smooth and creamy chocolate that melts in your mouth. They are basically Peanut Butter Chocolate No Bake Cookies bars.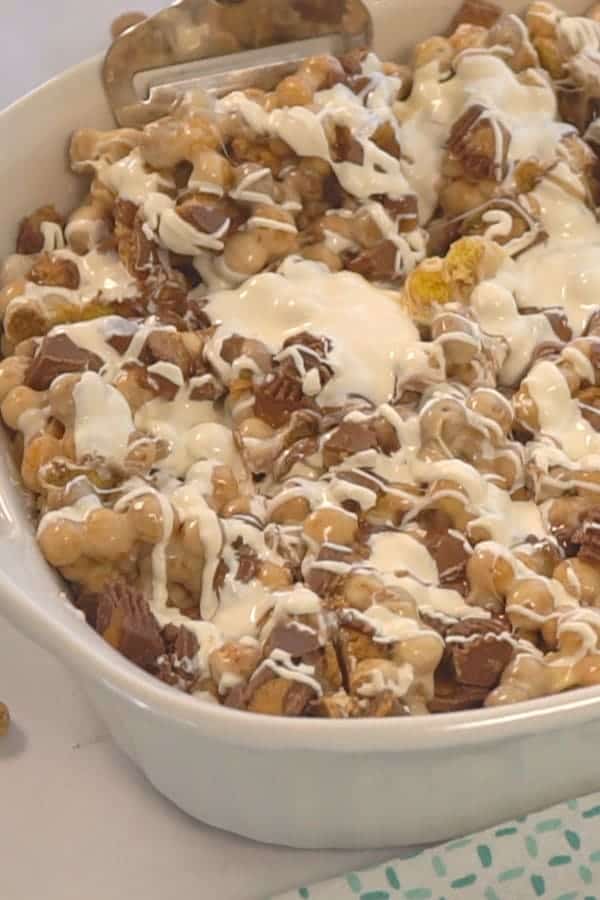 These No-Bake Reese's Peanut Butter Cereal Bars are an ooey-gooey, peanut buttery delight. Topped with Reese's Peanut Butter Cups and a white chocolate drizzle, these cereal bars are bound to become a new favorite!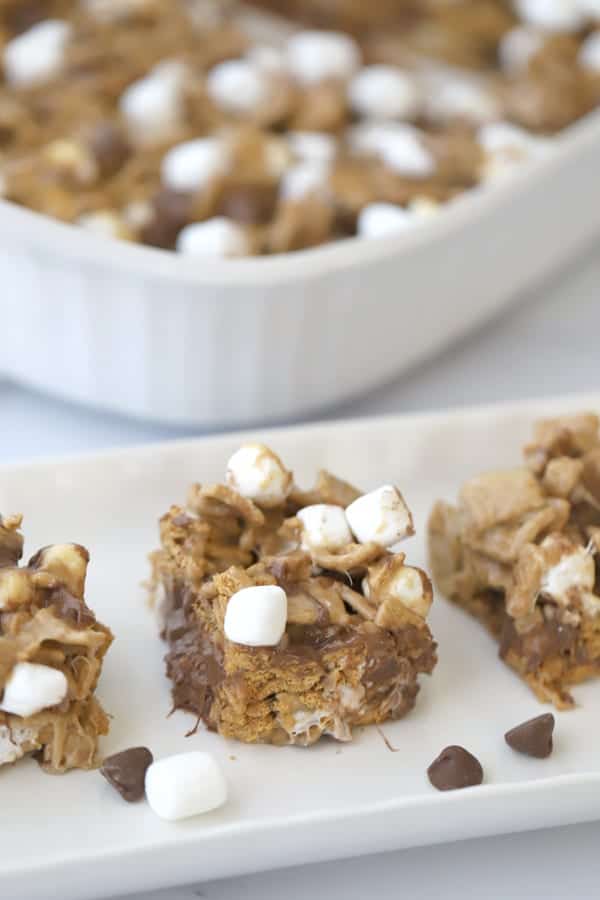 This no bake bar cookies recipe combines peanut butter, marshmallows, Golden Grahams cereal and chocolate chips for a fun twist on the classic.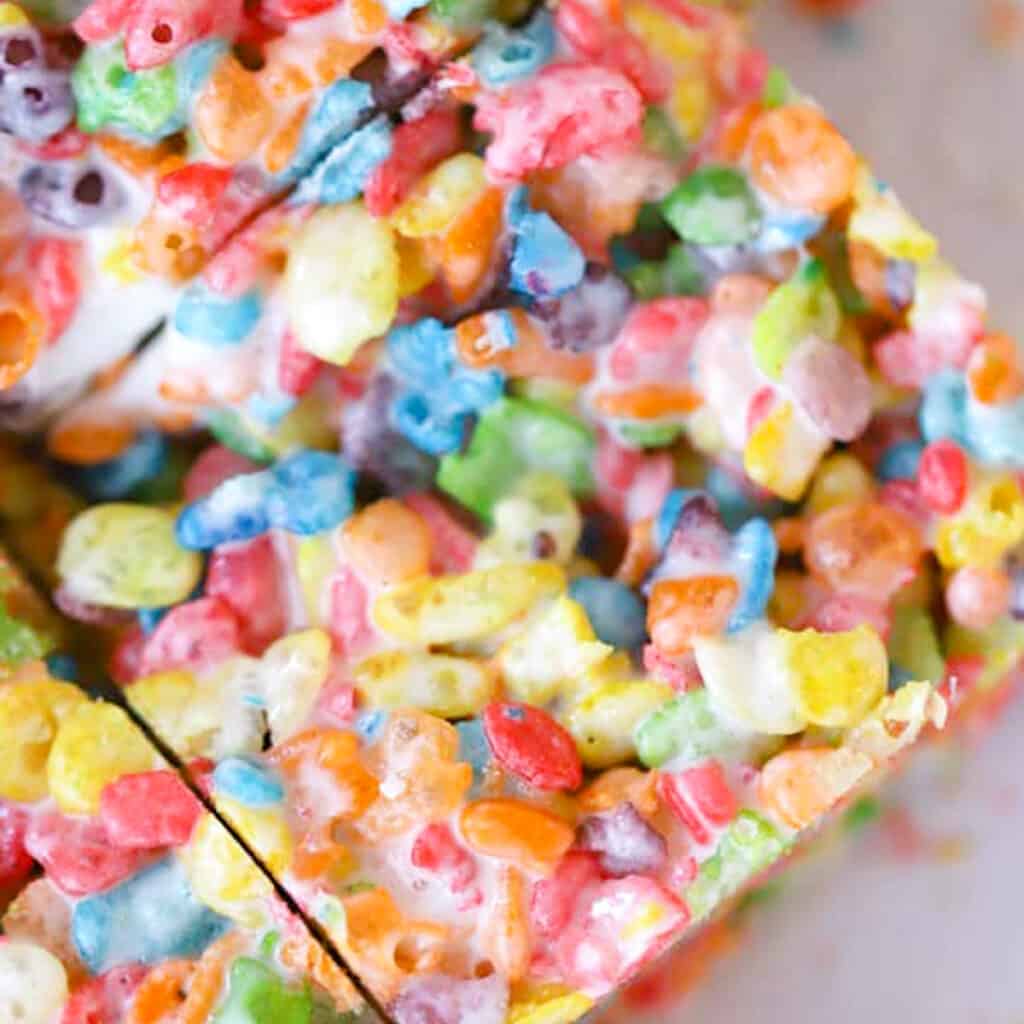 They're not just for kids. No one can resist the fun flavors and colors of Fruity Pebbles cereal in no-bake bar form.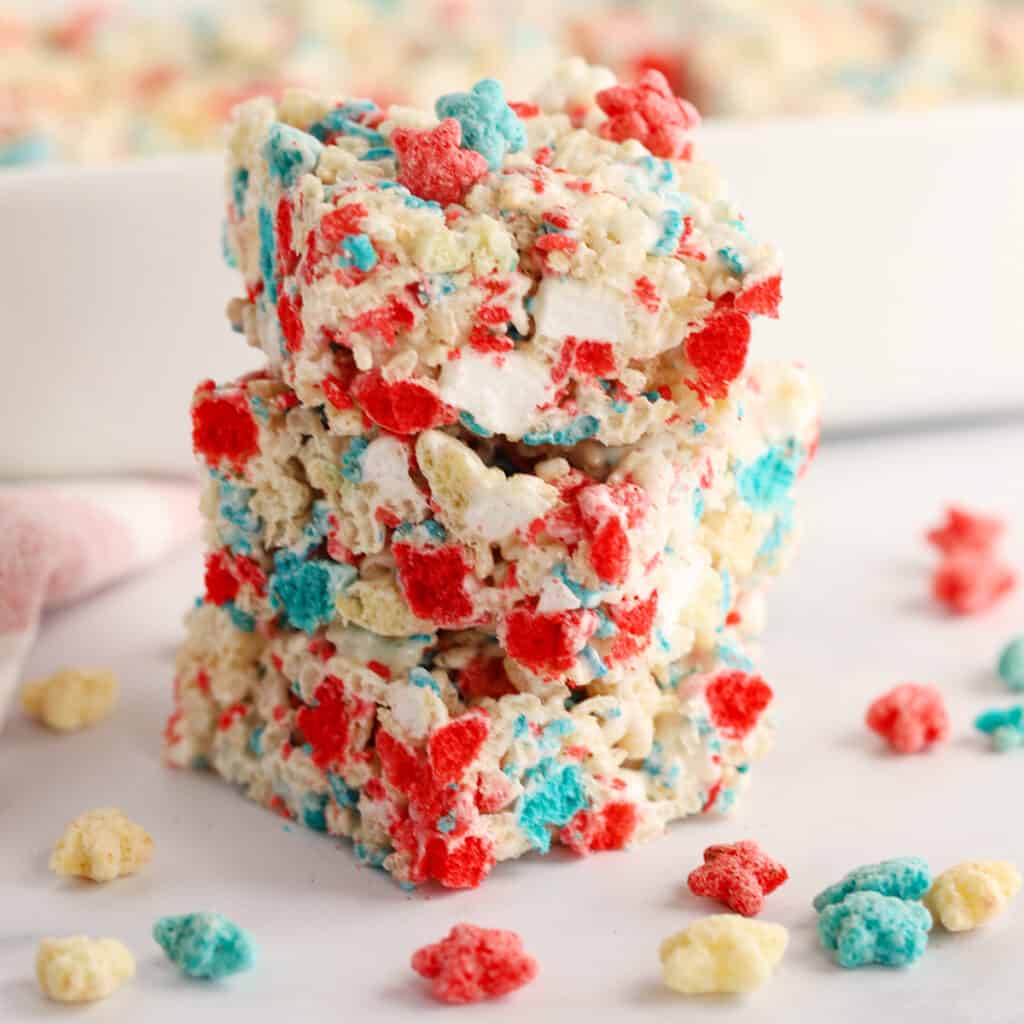 These Red, White and Blue Rice Krispies Treats are the perfect dessert to bring along to any Fourth of July festivity. This colorful variation is a fun and patriotic way to make these nostalgic no-bake treats.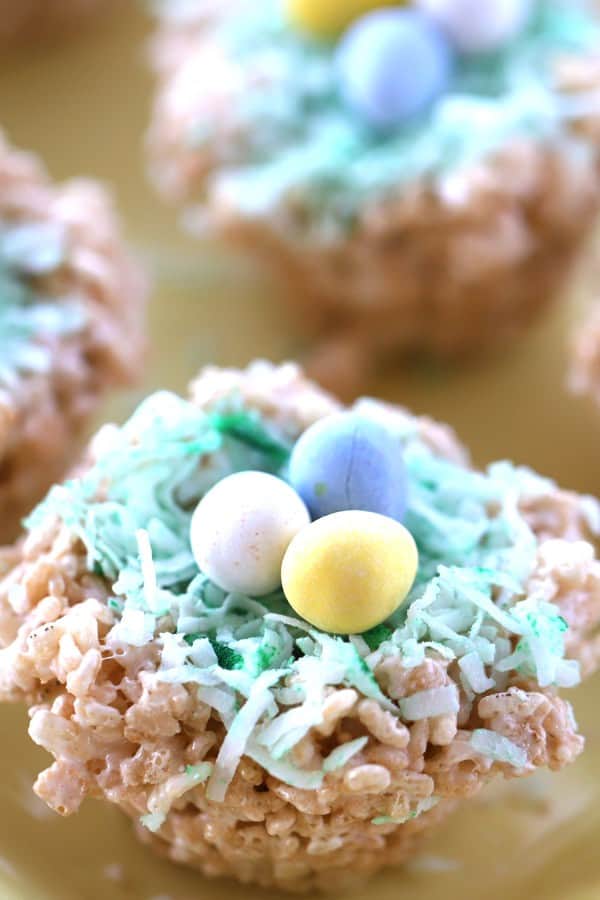 These adorable little Rice Krispies Birds Nests are an easy and delicious springtime and Easter treat!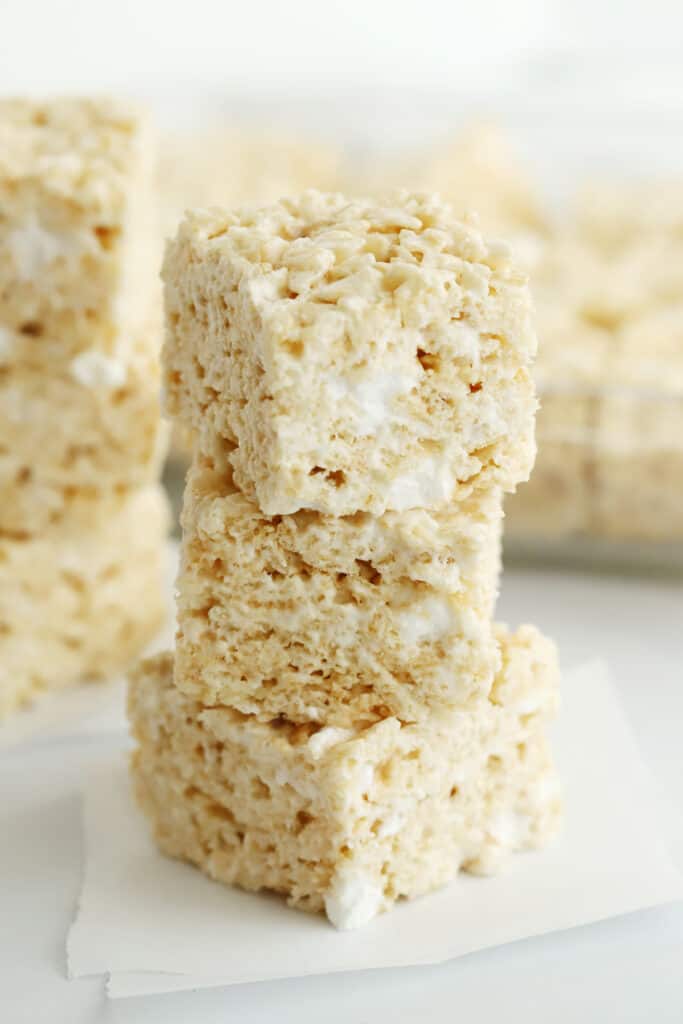 Our version of Rice Krispies Treats is as gooey, buttery and delicious as the original with a few small tweaks. A little extra salted butter and a hint of pure vanilla extract turns this already amazing sweet treat into something truly special.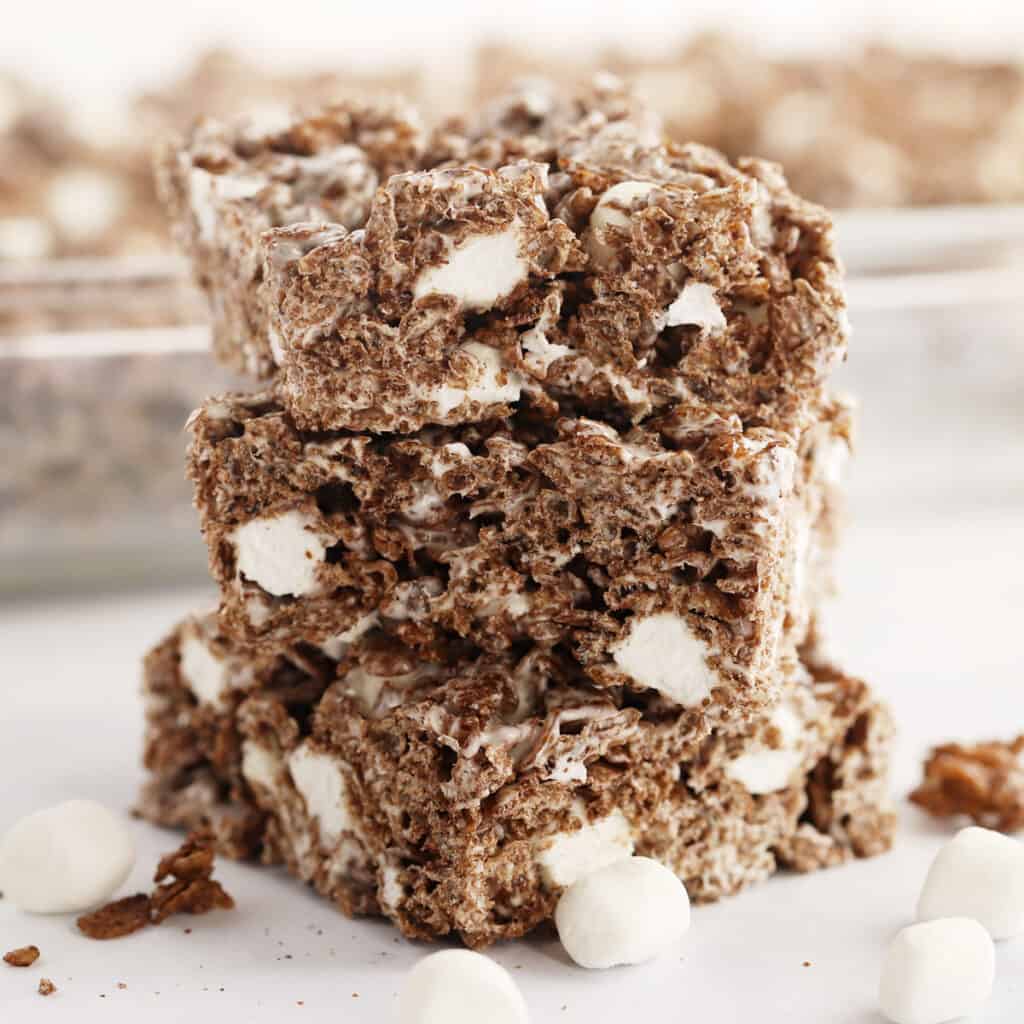 These Lucky Charms No Bake Cookie Bars are a fun and delicious twist on the classic marshmallow cereal bars. They are a quick and easy no-bake dessert that's perfect for St Patrick's Day.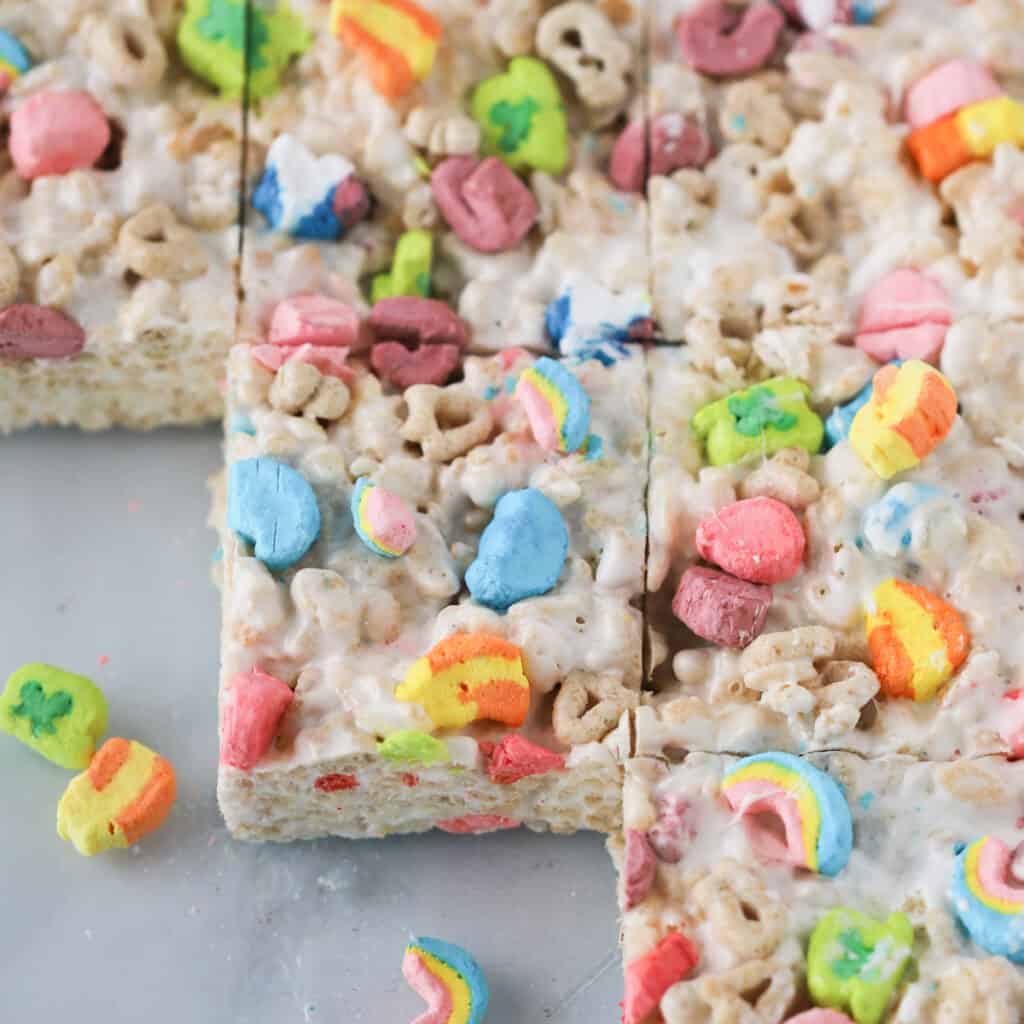 These Chocolate Rice Krispies Treats are just as quick and easy as the original recipe but with a yummy cocoa twist.
Best No-Bake Energy Balls
Energy balls are my favorite way to pack healthy fats, proteins, vitamins and minerals into tasty little morsels. They travel well so are a great snack to bring along for car rides to soccer games or to tuck into kiddo's lunch boxes.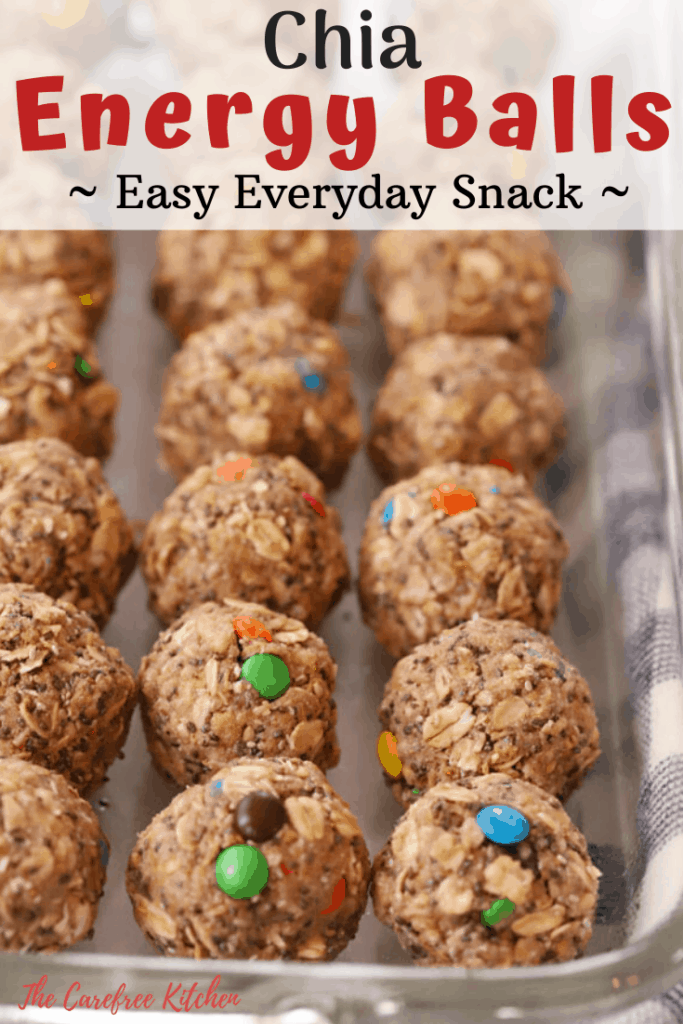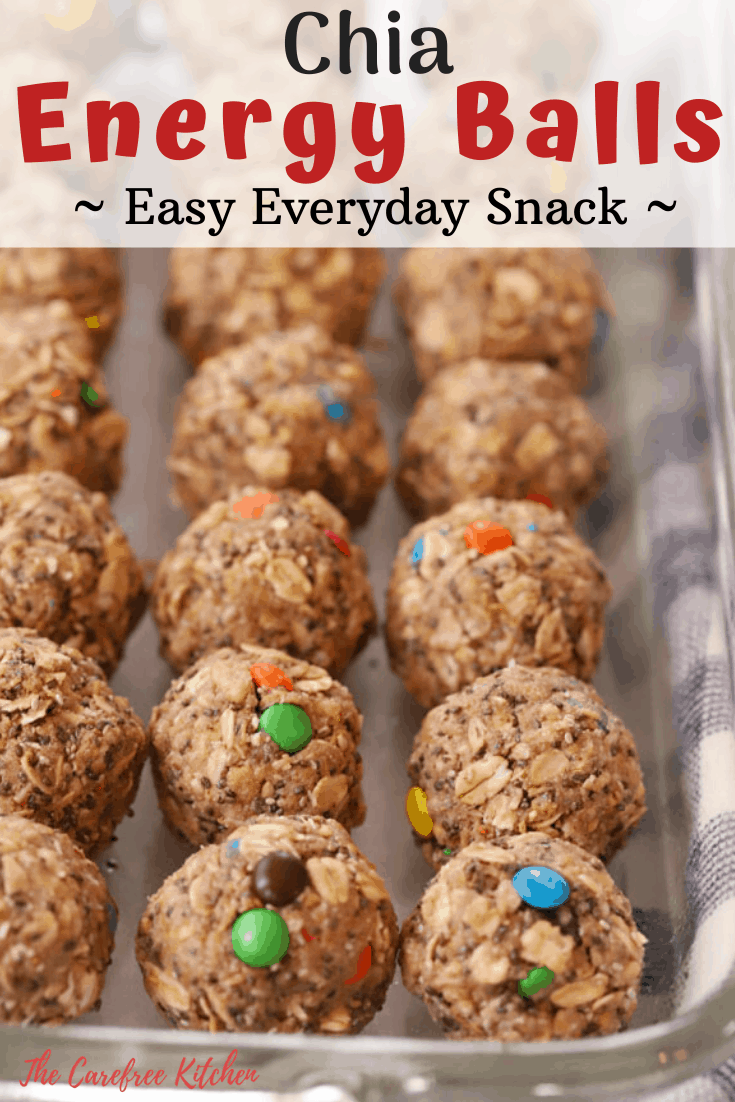 We mix plenty of healthy ingredients, like chia seeds, flax and oats, along with fun ones like M&Ms and Rice Krispies to please even your littlest eaters.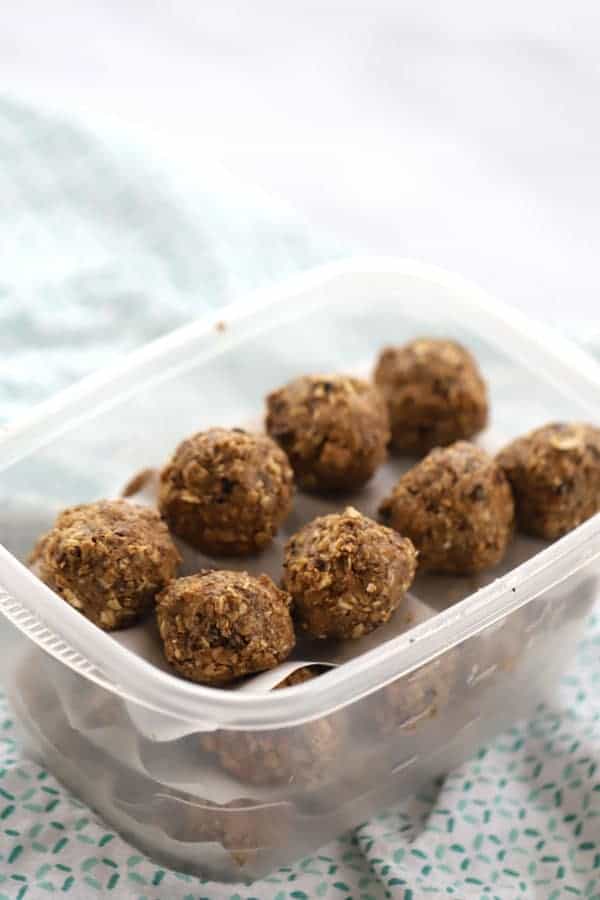 These no-bake energy balls combine yummy sweets with a healthy treat. They are packed with oats, Rice Krispies, flax, peanut butter, protein powder, chocolate chips, cacao nibs and sweetened with honey and maple syrup.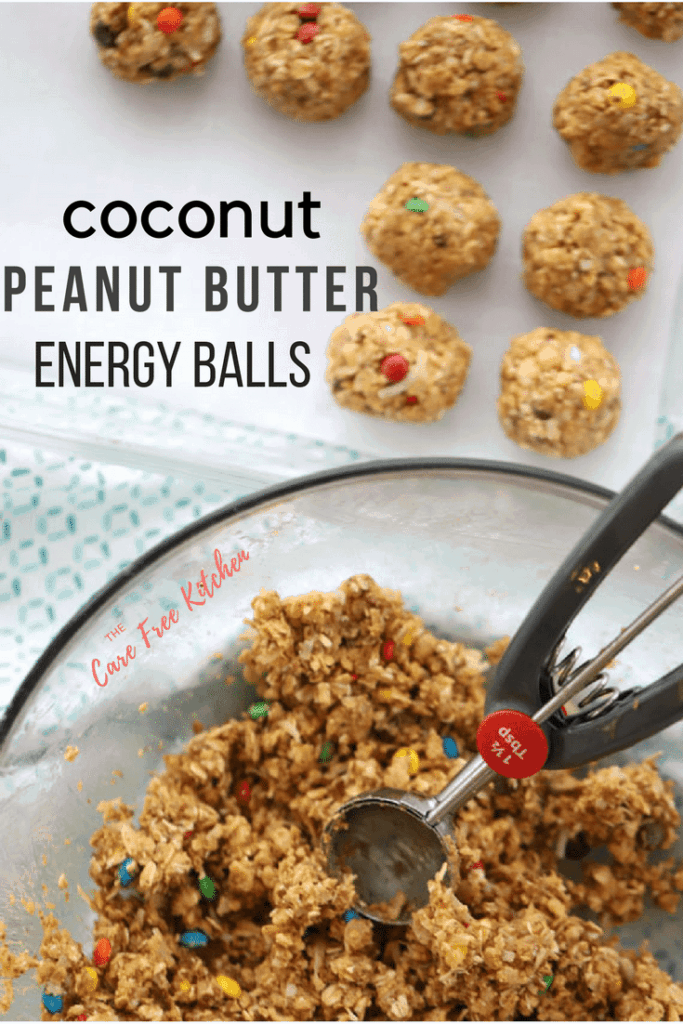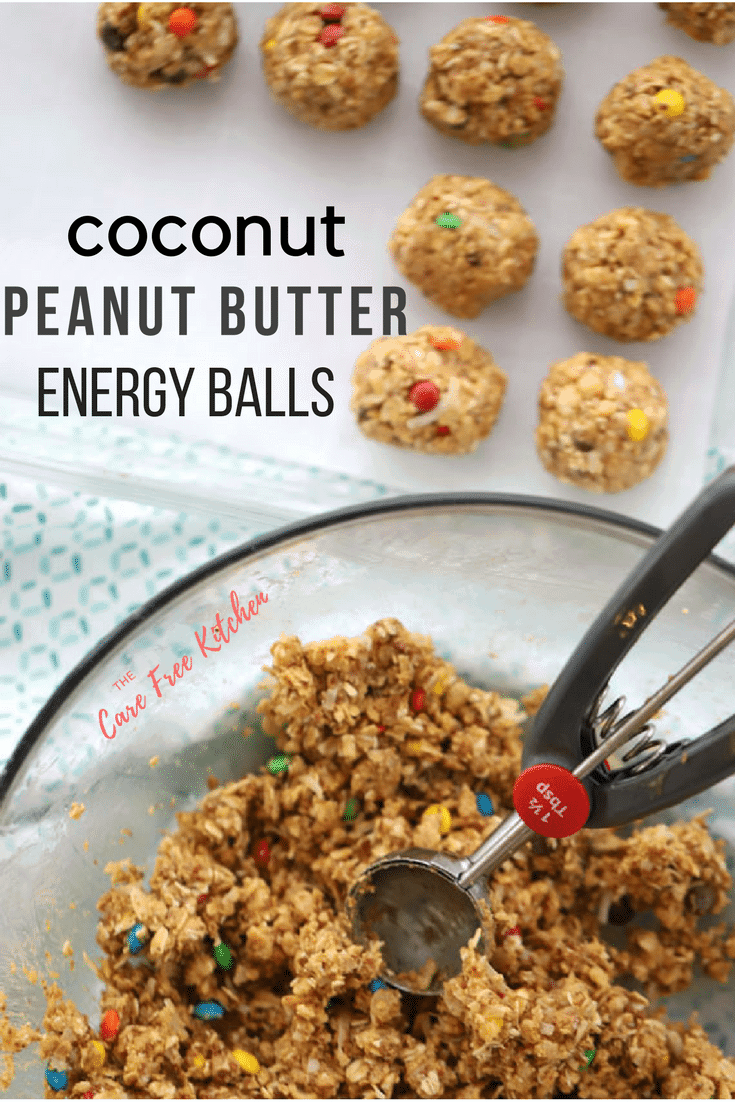 These simple no-bake Coconut Peanut Butter Energy Balls make the perfect afternoon snack, breakfast on the go, or even dessert! They're packed with healthy fat and protein and can easily be customized.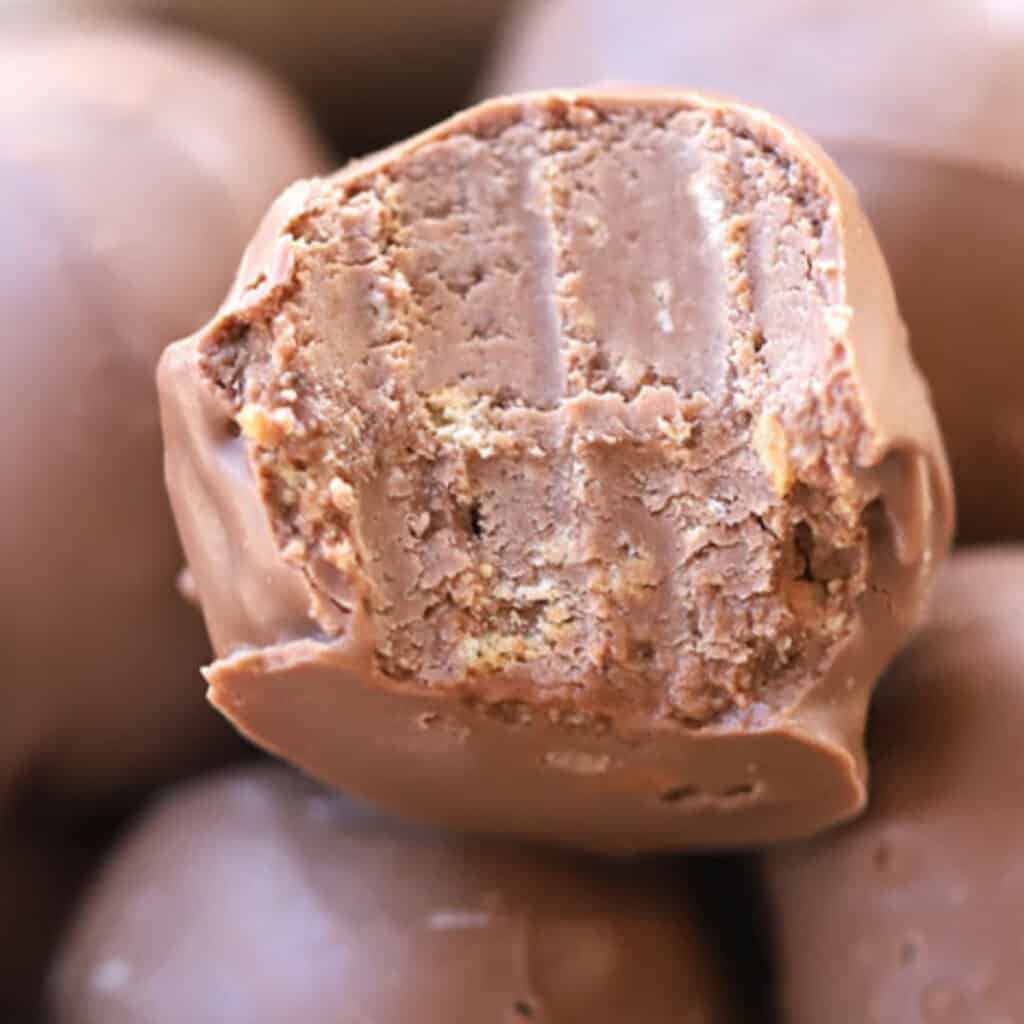 Inspired by peanut butter Buckeye candies, this Nutella version makes the perfect gift for neighbors, teachers or to eat all by yourself.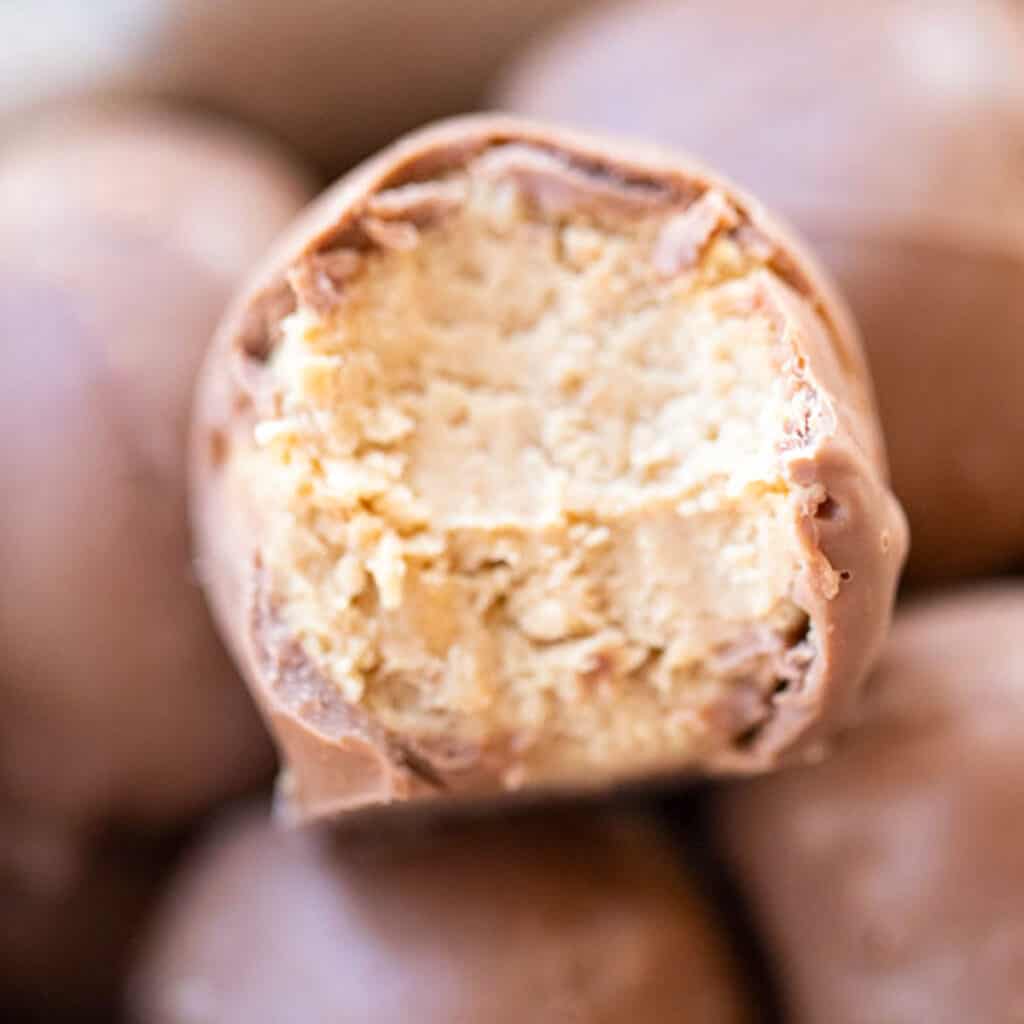 Sometimes called Buckeye Balls, these are a sweet no-bake treat, loaded with peanut butter, a little crunch and covered in smooth milk chocolate.
Frequently Asked Questions
Why did my no bake bar cookies turn out gooey?
Most issues with no bake cookies are the result of either cooking the sugar mixture too long or not long enough.  If you cook it for too long, your cookies can become grainy and crumbly.  If you don't cook it long enough, they won't set properly and will turn out gooey.  

The best way to be sure is to use a candy thermometer and cook until the sugar mixture reaches about 235-240 degrees F.

What are the best oats to use for no-bake cookies recipes?
We recommend sticking to old-fashioned rolled oats for most no-bake oatmeal cookies.  The main difference between old-fashioned rolled oats and quick cooking oats is how thinly they have been rolled, which affects the texture and how much liquid they can absorb.  

If you only have quick oats in your pantry, don't despair - just add about ½ cup more for each of these recipes.

How should I store no bake bars and cookies?
You can store your no bake cookies, bars or energy balls in an airtight container in the fridge for up to 1 week, or at room temperature for up to 5 days.

If you would rather freeze your no-bake cookies, store them in the freezer in an airtight container with parchment paper between each layer for up to 3 months.

Even More No-Bake Dessert Recipes
Craving even more easy no-bakes desserts? Here are more of our favorite no-bake cheesecakes, dips and parfaits.
This roundup of our favorite No-Bake Cookies and treats has a little something for everyone - from healthy energy balls to ooey-gooey peanut butter and marshmallow cornflake cookies. Whether you are looking for a quick and easy cookie for a last-minute party, or a simple after-school snack, you'll find it here.
Reader Interactions