We've pulled together over 20 classic Pumpkin recipes that make the perfect sweet treat when the weather begins to cool. You'll find recipes for pumpkin pie, pumpkin muffins, pumpkin cookies, pumpkin cheesecake, and even pumpkin breakfast favorites.
Jump to:
20+ Sweet Pumpkin Recipes
If you are one of the first in line to grab a pumpkin spice latte, you will love this list of over 20 of our best Pumpkin Dessert Recipes. Beyond your classic pumpkin pie, we've got fall breakfast ideas, cakes, muffins, and even a recipe for healthy pumpkin puree that can be used in all sorts of sweet and savory pumpkin recipes.
Pumpkin Cheesecake Recipes
This simple No-Bake Pumpkin Cheesecake takes your favorite fall flavors, like real pumpkin and warm spices, and cozies them into a delicious gingersnap crust. It is creamy, dreamy, and a perfect quick no-bake Thanksgiving dessert or any time of the year.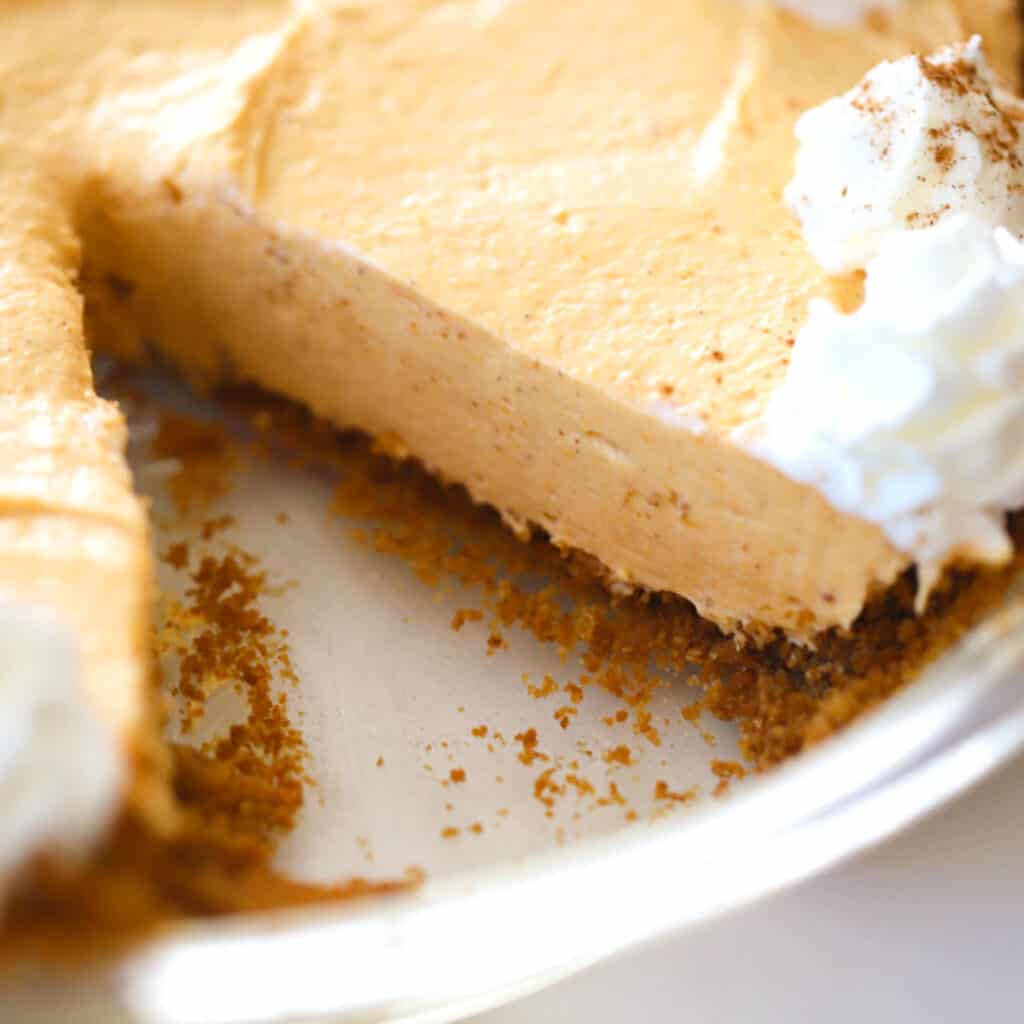 This No-Bake Mini Pumpkin Cheesecake recipe is the perfect simple fall dessert to make for holiday parties or Thanksgiving dinner. It's got a salty sweet gingersnap crust with a velvety smooth pumpkin cheesecake filling that requires no baking at all.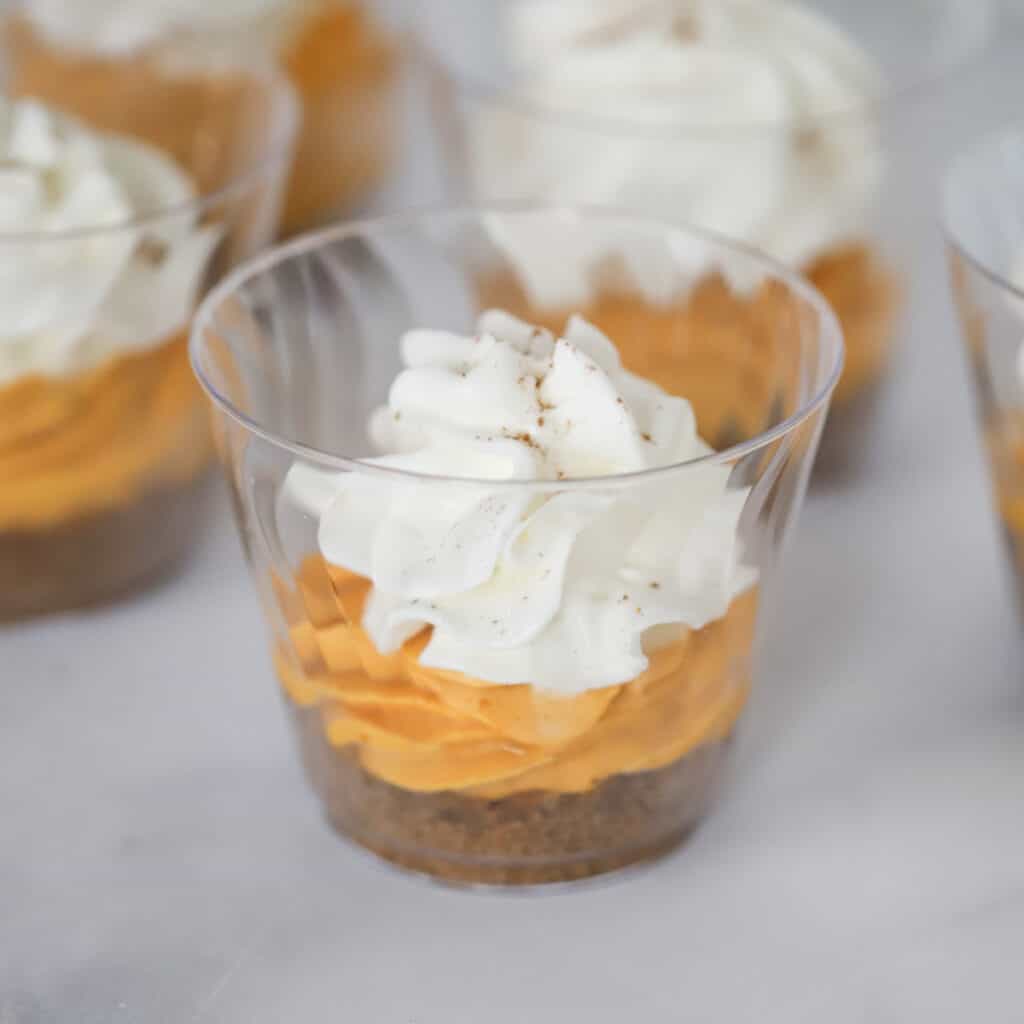 Pumpkin Cakes and Cookies
This classic Pumpkin Roll is made with a soft and tender pumpkin cake filled with a silky smooth cream cheese filling. It's an easy, beautiful and delicious fall dessert that is perfect for serving at Thanksgiving, Christmas or anytime in between.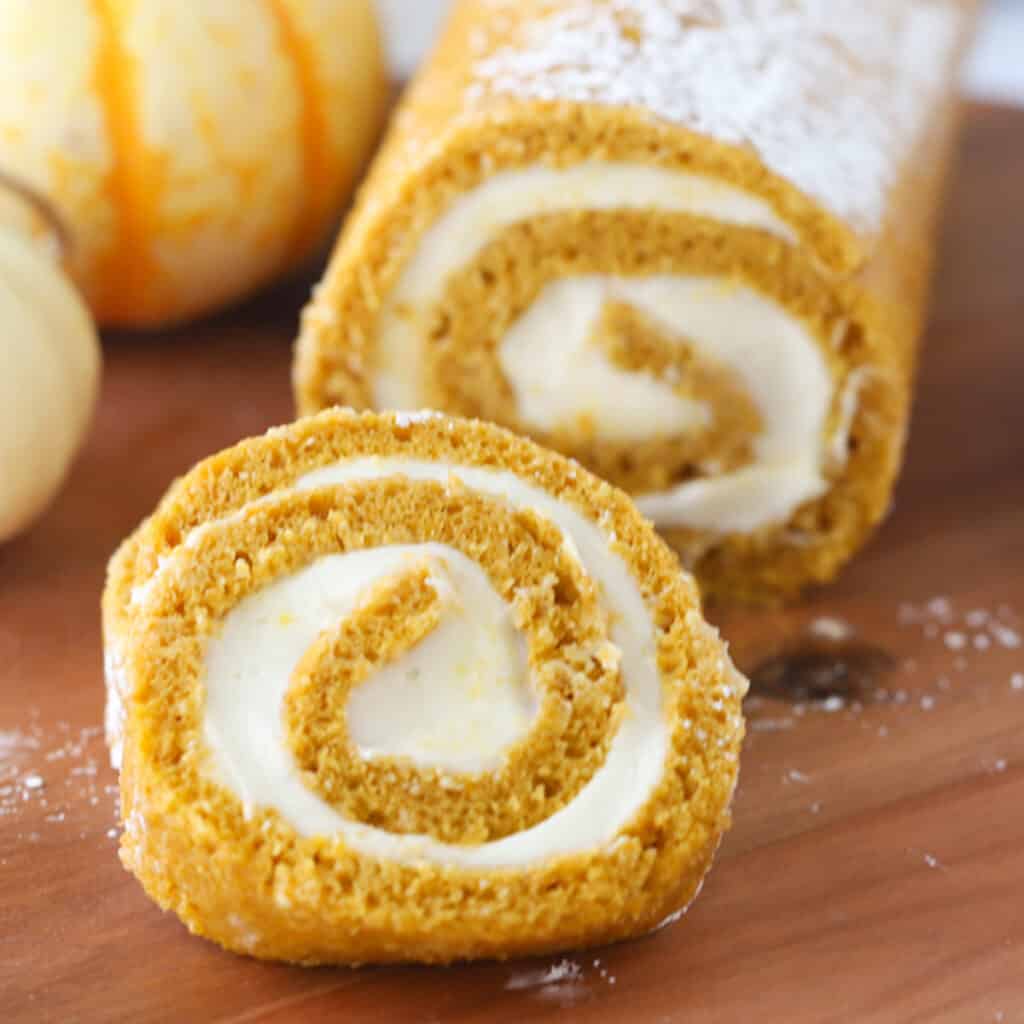 These homemade Pumpkin Cupcakes are super moist and chock-full of pumpkin flavor and fall spices. As if that weren't enough, they're topped off with a silky smooth cream cheese frosting.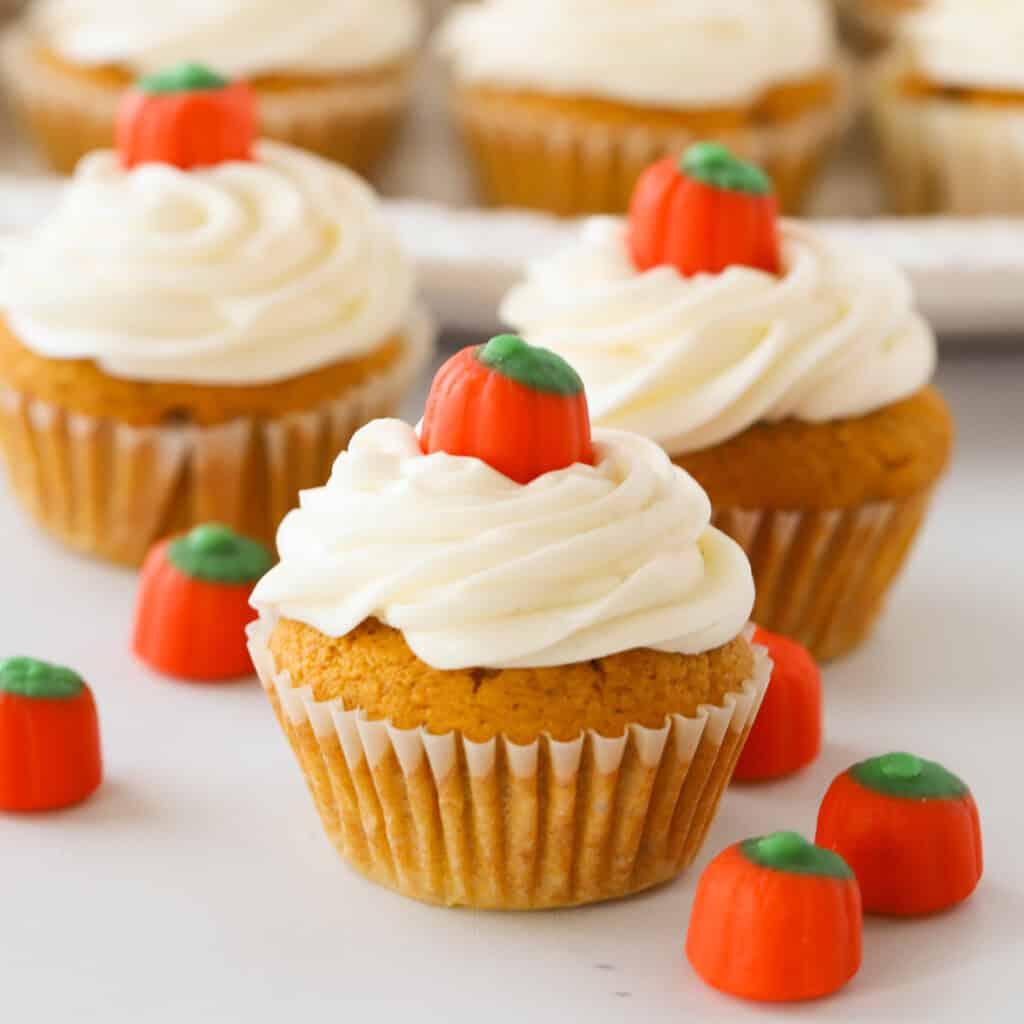 This easy Pumpkin Bundt Cake recipe makes the most tender, moist cake that's as beautiful as it is delicious. Full of pumpkin flavor and topped with a velvety smooth cream cheese glaze, it's the perfect fall dessert.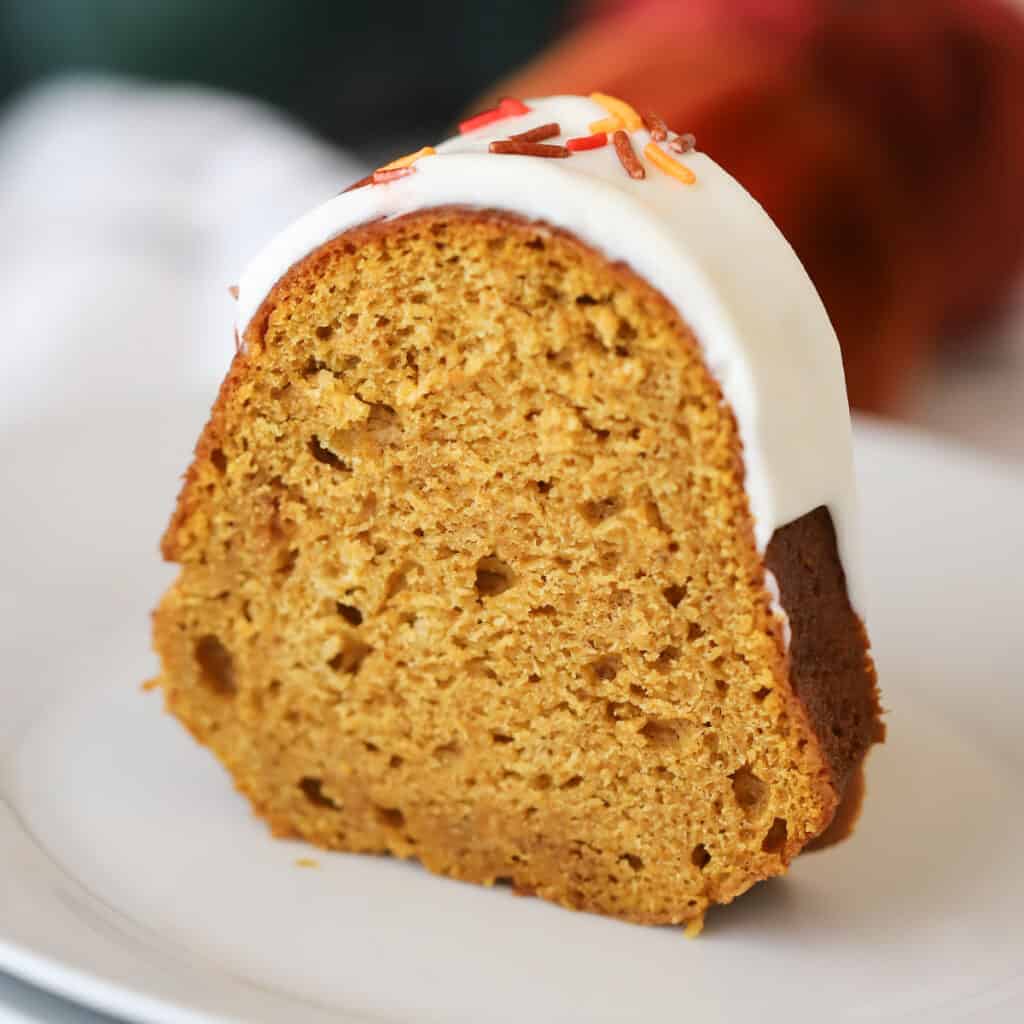 This Pumpkin Bundt Cake is moist, tender, full of fall flavor, and a total showstopper. It's drizzled with cream cheese glaze and has a layer of cheesecake swirl baked into it, making it impossible to resist.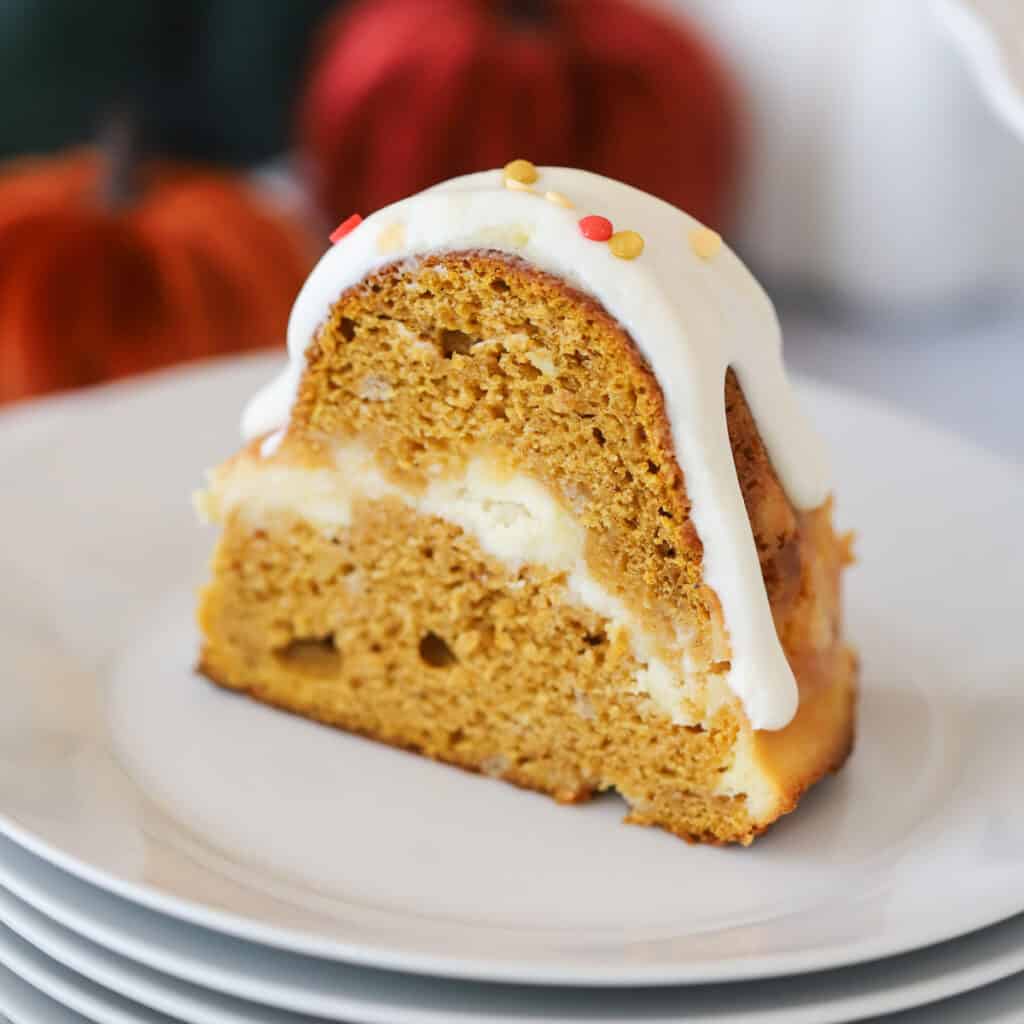 This easy Pumpkin Cake With Cream Cheese Frosting is a perfectly spiced fall dessert. It's easy to make, super moist, and has fluffy cream cheese frosting. Also included is the option for a thick and fluffy Eggnog Buttercream Frosting.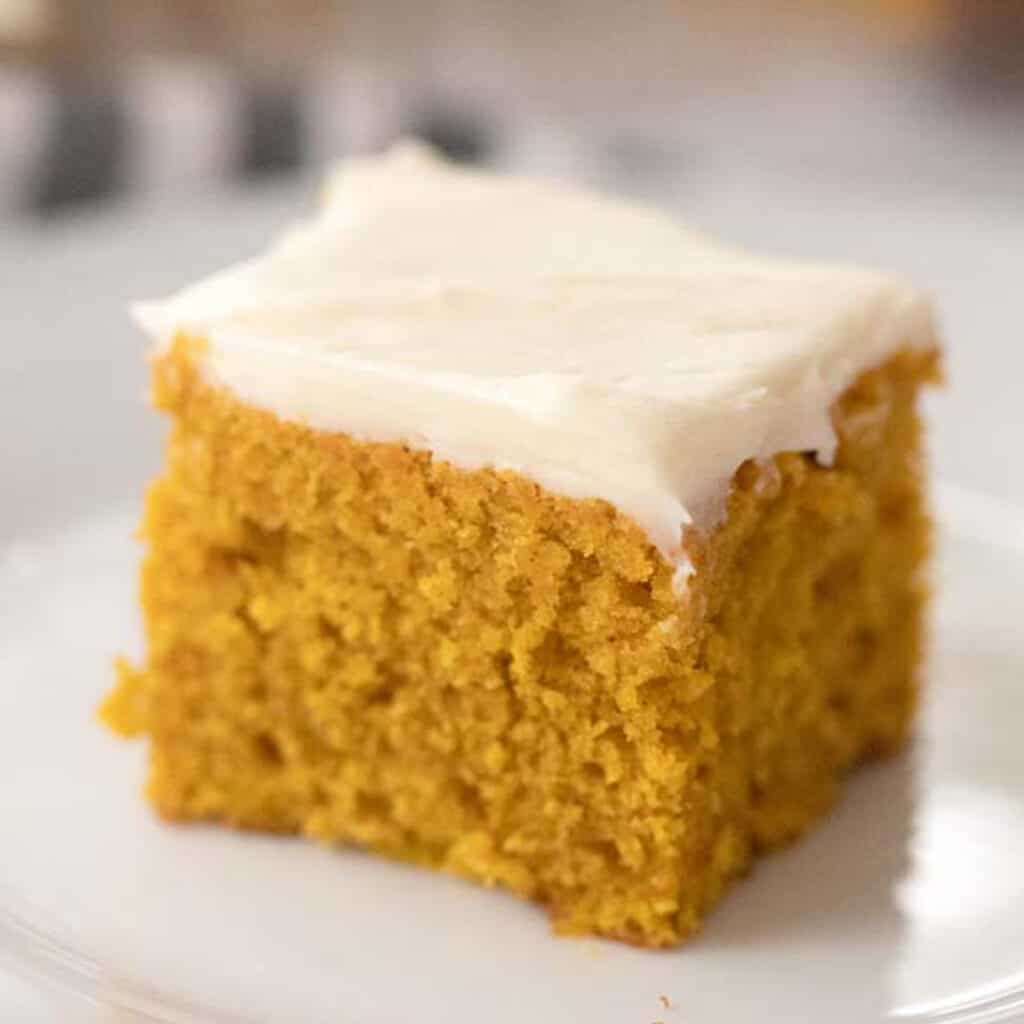 These Pumpkin Spice Snickerdoodle Cookies take my classic Snickerdoodle Recipe and give them a delicious seasonal twist. They are soft on the inside, chewy on the edges and coated in pumpkin spice sugar, making them a perfect cookie for the fall or celebrating the holidays.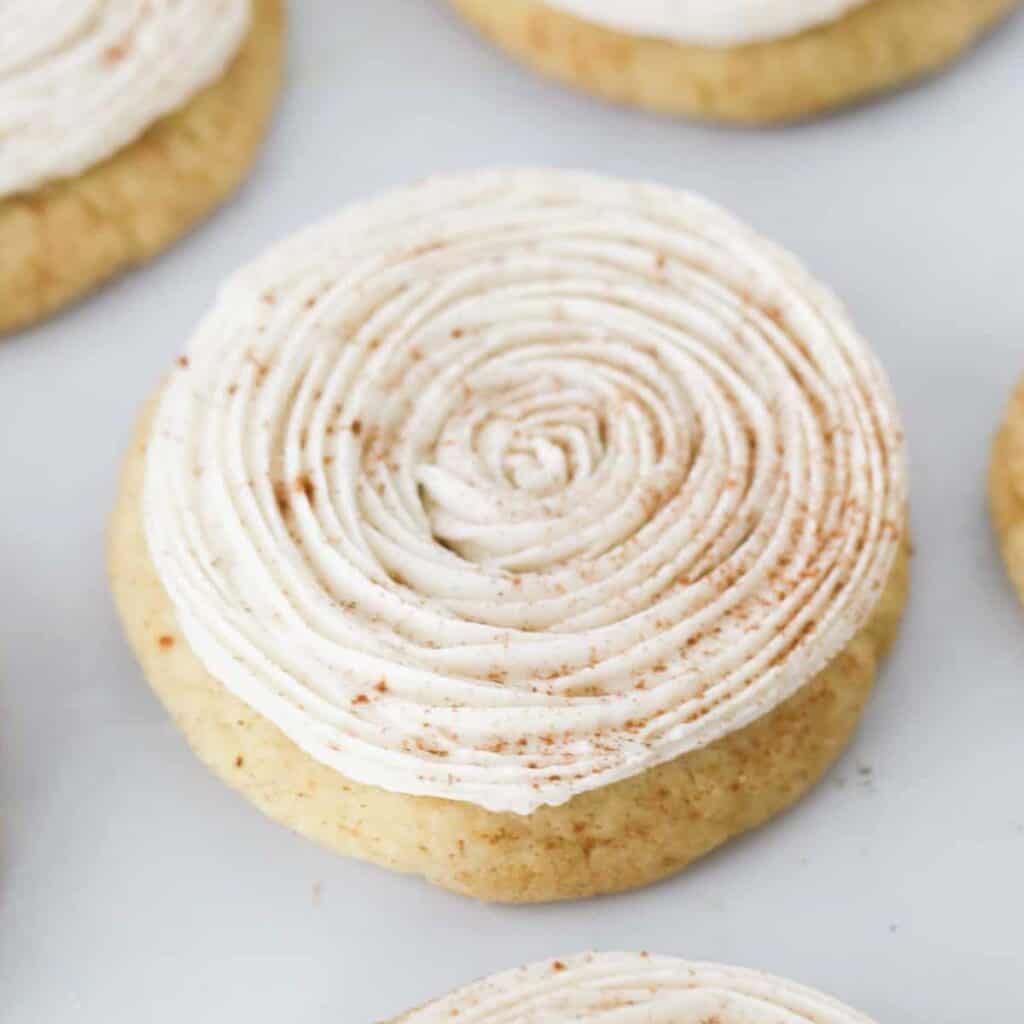 Pumpkin Pie Recipes
This is the ultimate Pumpkin Pie recipe, complete with step-by-step instructions for making your very own homemade pie crust. It's smooth and creamy with the perfect blend of pumpkin pie spice all wrapped up in a buttery, flakey crust.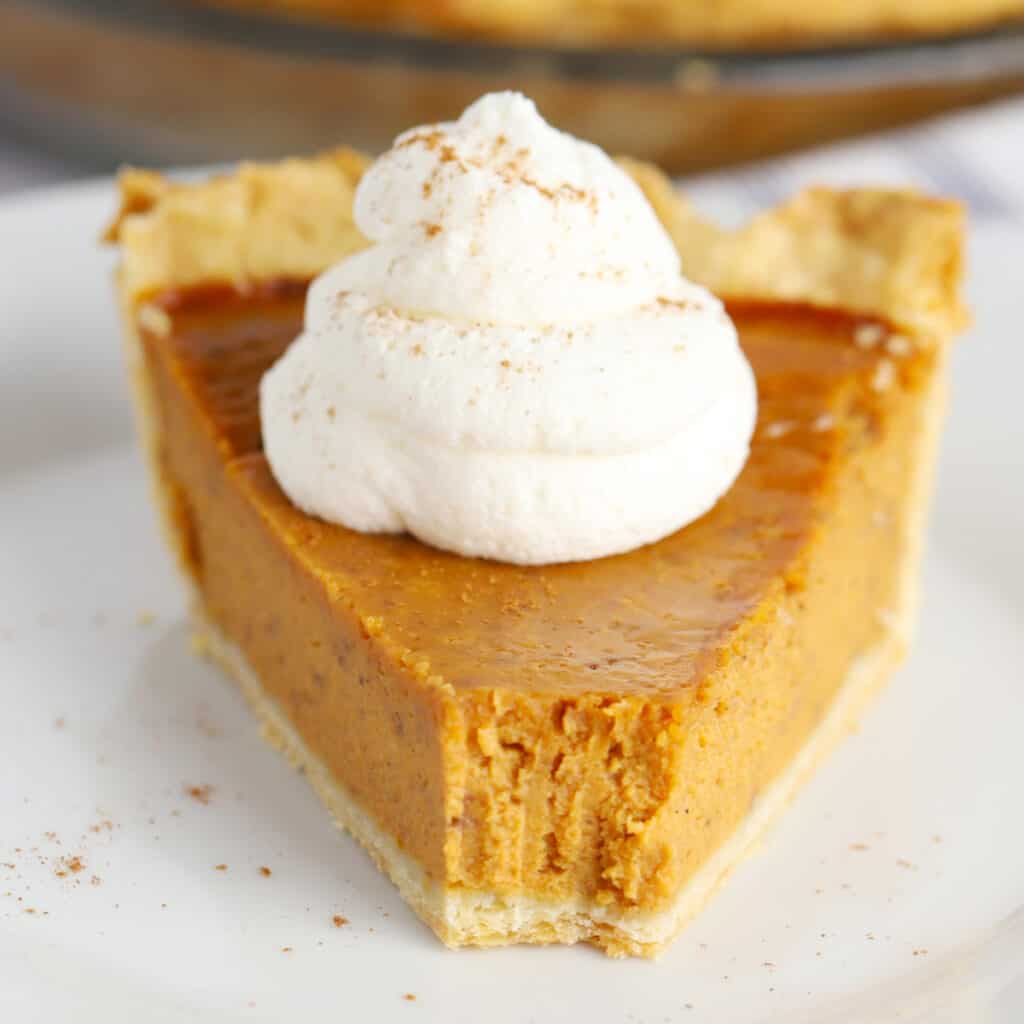 These Pumpkin Crunch Bars combine layer after layer of fall dessert perfection. They've got creamy pumpkin pie filling, a crunchy walnut crust and an oatmeal cinnamon cookie base finished off with a dollop of freshly whipped cream.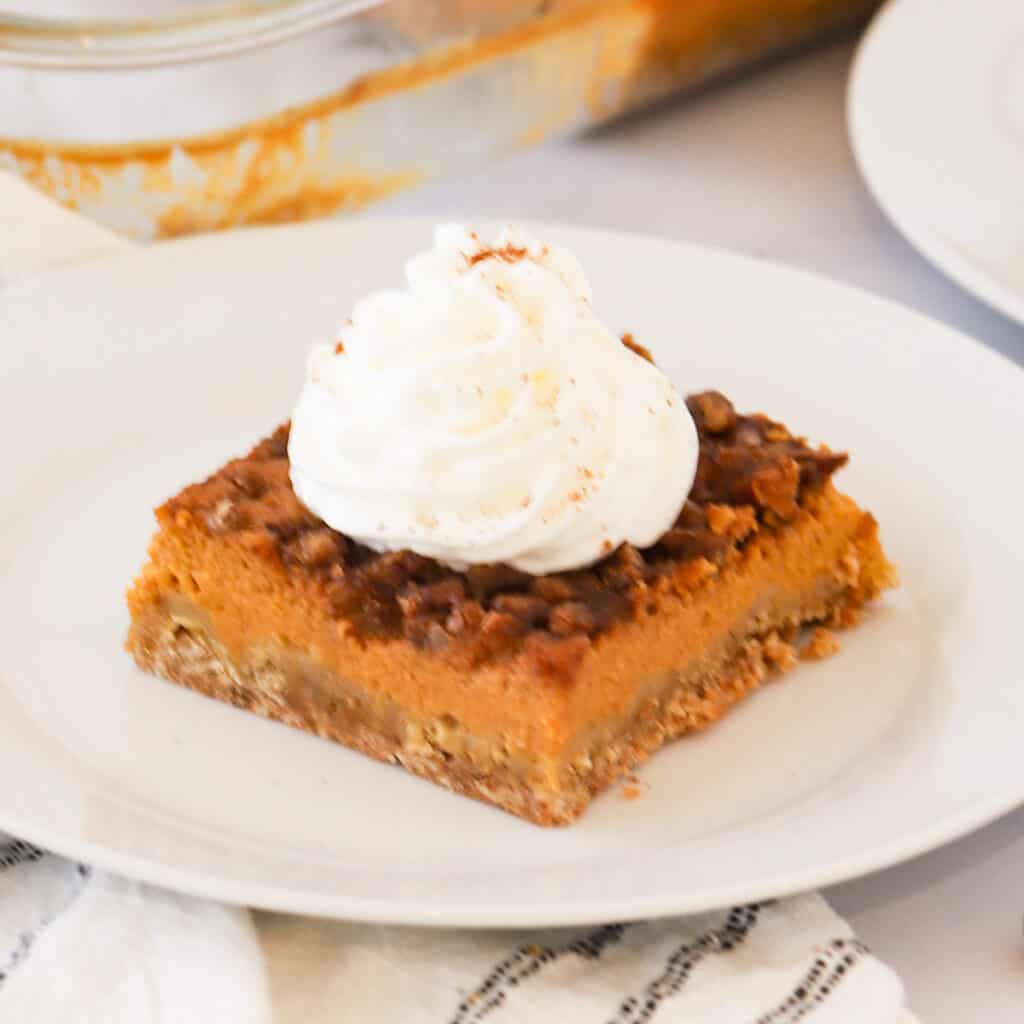 These Pumpkin Pie Bars are made with a shortbread crust for an easy peasy take on the classic. Enjoy the same creamy pumpkin pie filling without fussing over pie dough with this perfectly simple fall dessert.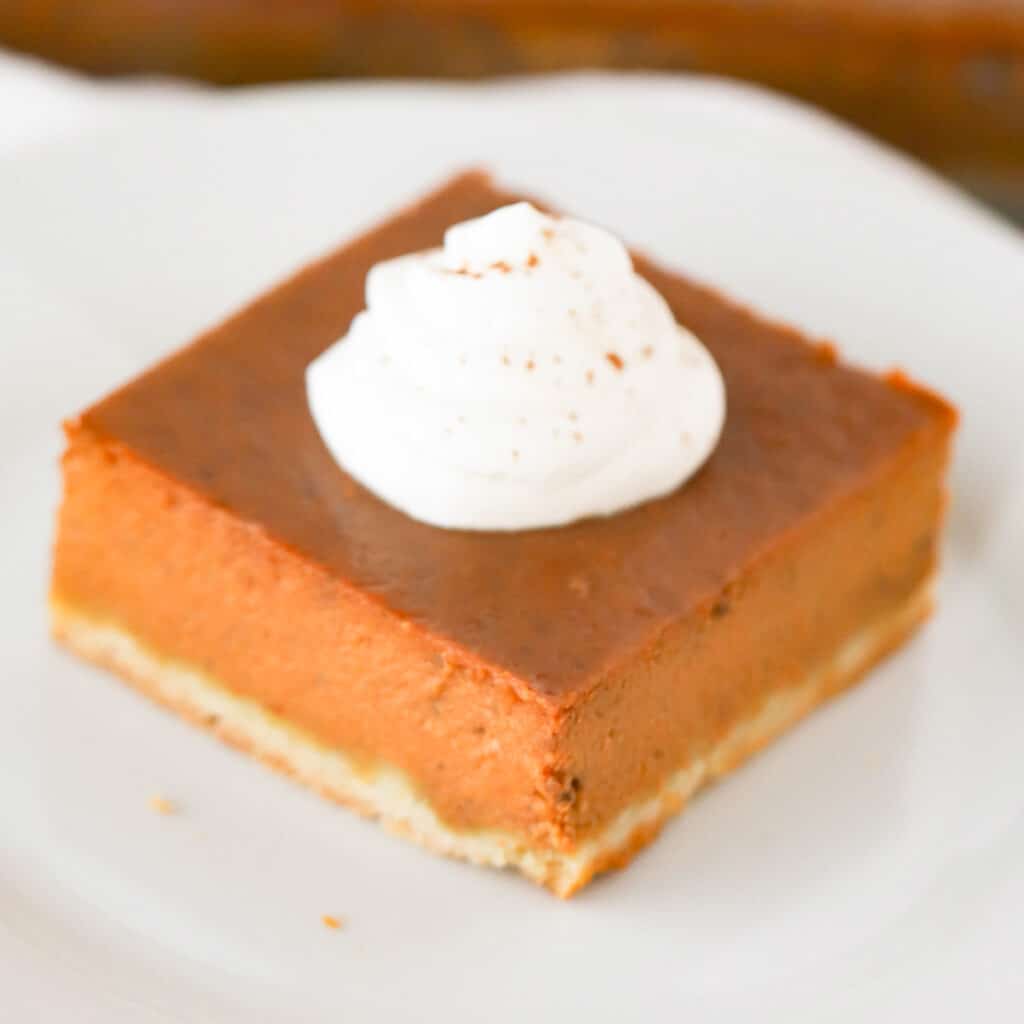 Pumpkin Breakfast Recipes
This pumpkin stuffed french toast is filled with sweetened cream cheese, has a pumpkin custard-like egg mixture and topped with a sweet pecan crumble topping. It's a delicious pumpkin breakfast recipe everyone will love.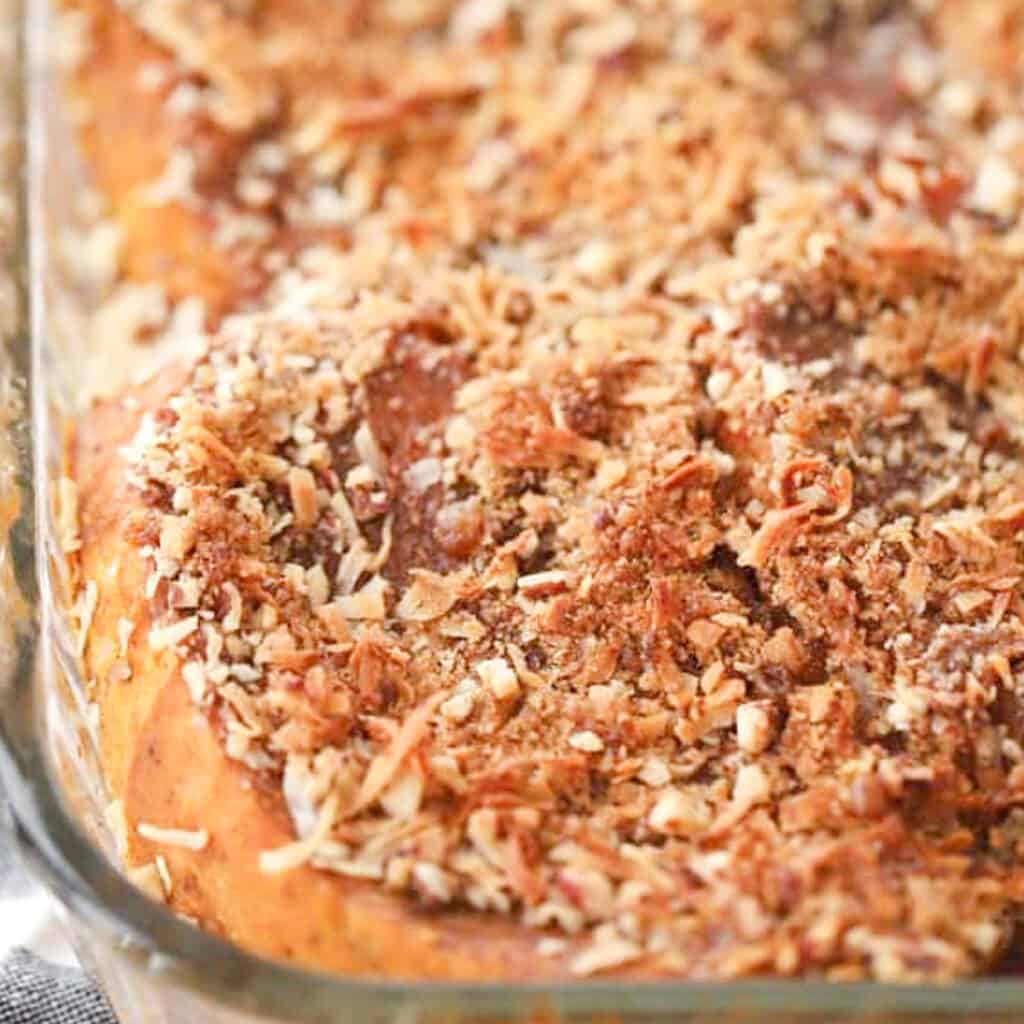 These light and fluffy Pumpkin Waffles are made with real pumpkin puree and lightly spiced with warm baking spices. Served with butter, maple syrup and your favorite toppings, they make the perfect sweet fall breakfast.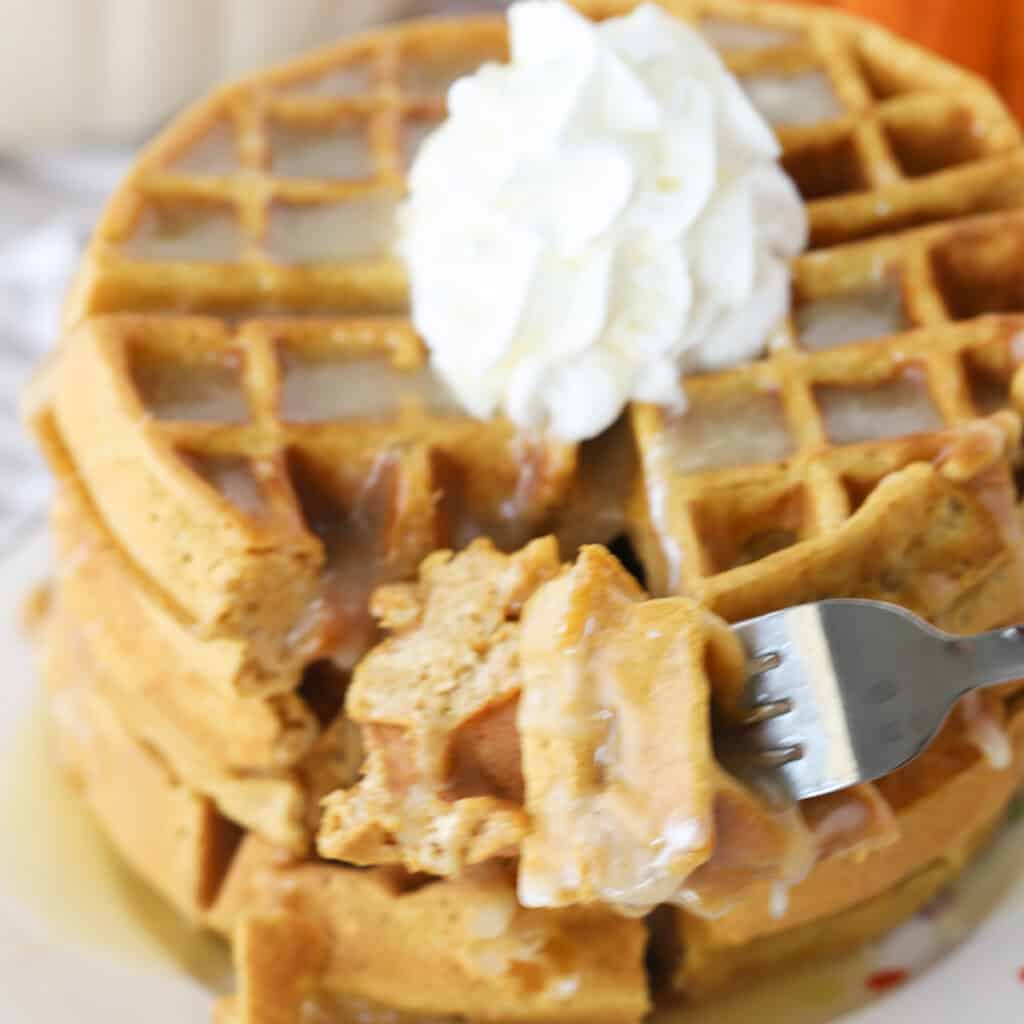 This easy homemade Pumpkin Spice Syrup brings the flavors of fall right into your very own kitchen. Made with pumpkin puree, brown sugar simple syrup and pumpkin pie spices, this seasonal syrup tastes great served over pancakes, added to coffee or cocktails or even spooned over ice cream.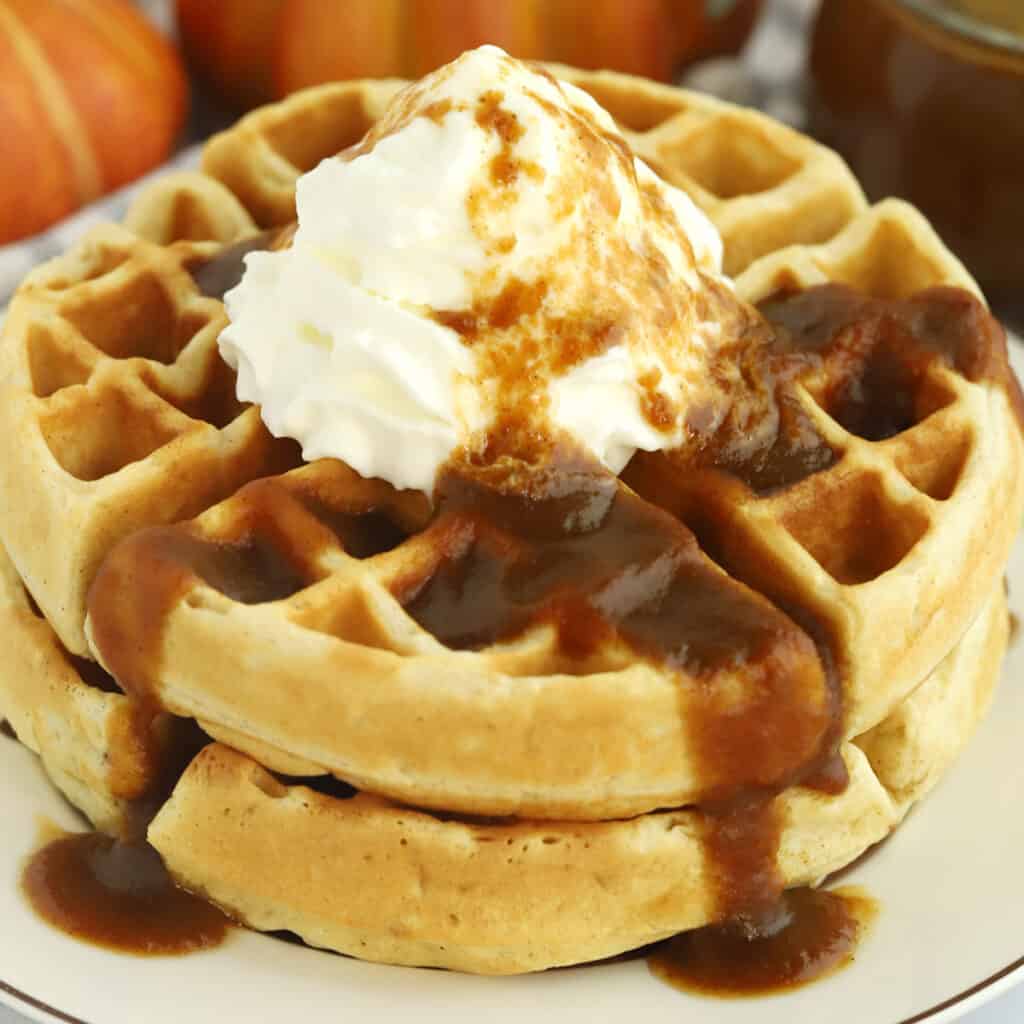 These Easy Pumpkin Muffins are a quick and delicious way to enjoy the flavors of the fall season. They're super moist, full of yummy pumpkin flavor and topped with a crunchy brown sugar streusel.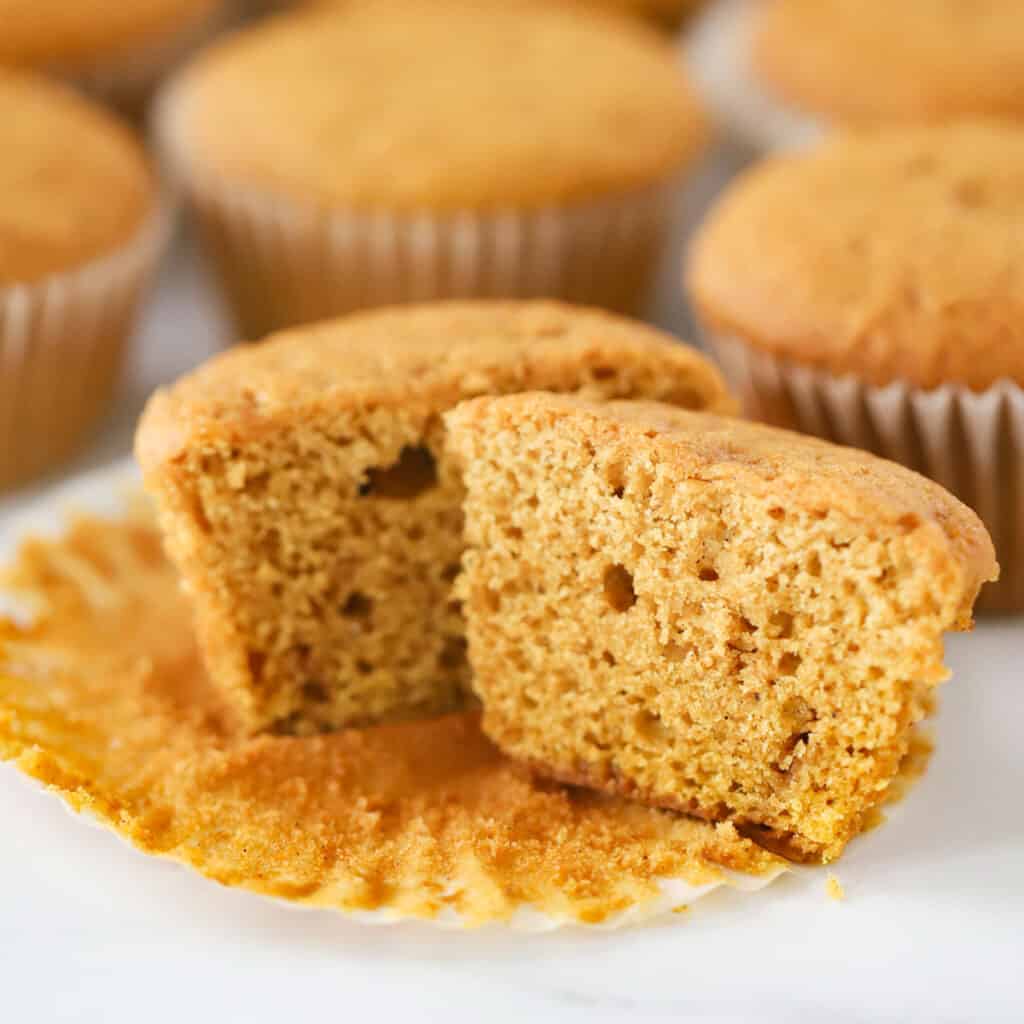 These Pumpkin Muffins with Cheesecake Swirl have all of the yummy flavors of fall, plus a sweet cream cheese swirl. They are super moist, impossible to resist and can double as either breakfast or dessert.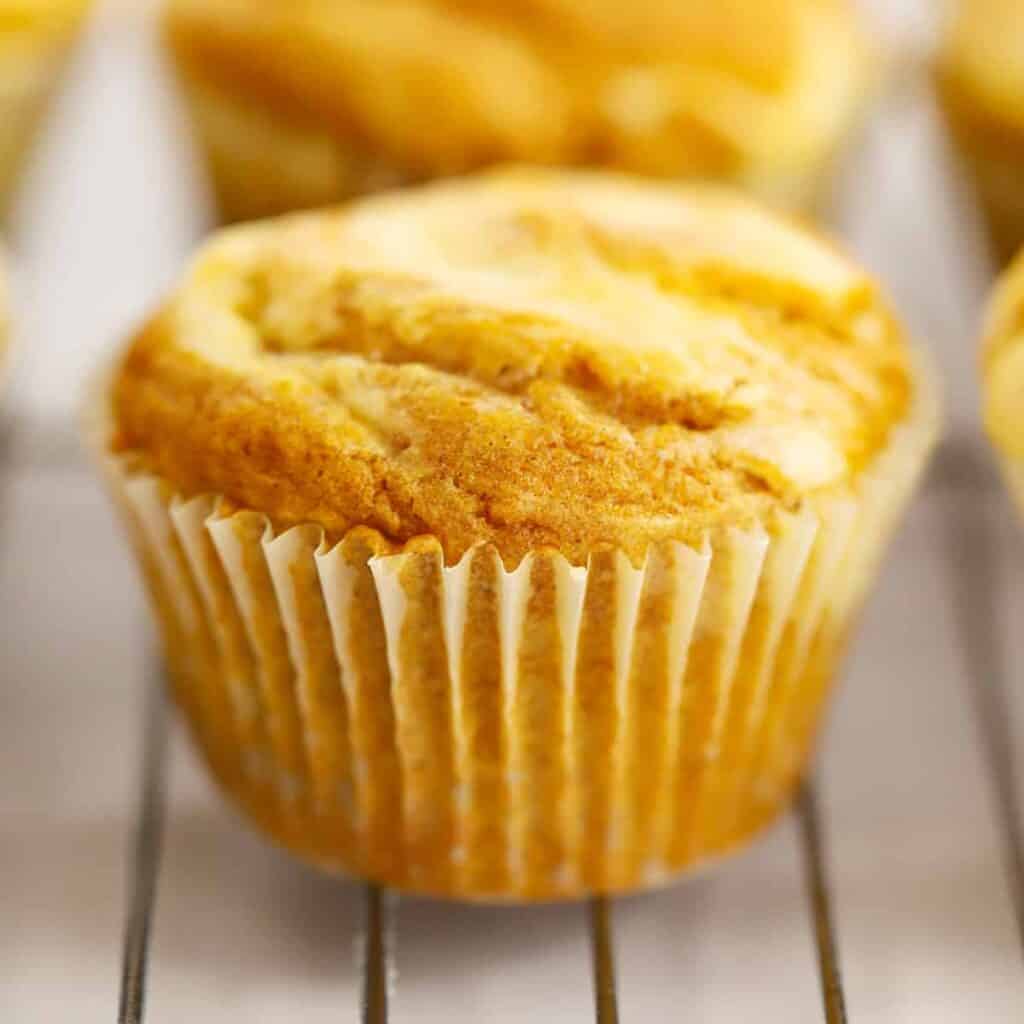 This Einkorn Pumpkin Muffin recipe is so easy and a fall favorite! It's made with all-purpose einkorn flour and has an optional sugar crumb topping. The will soon become your family's fall favorite!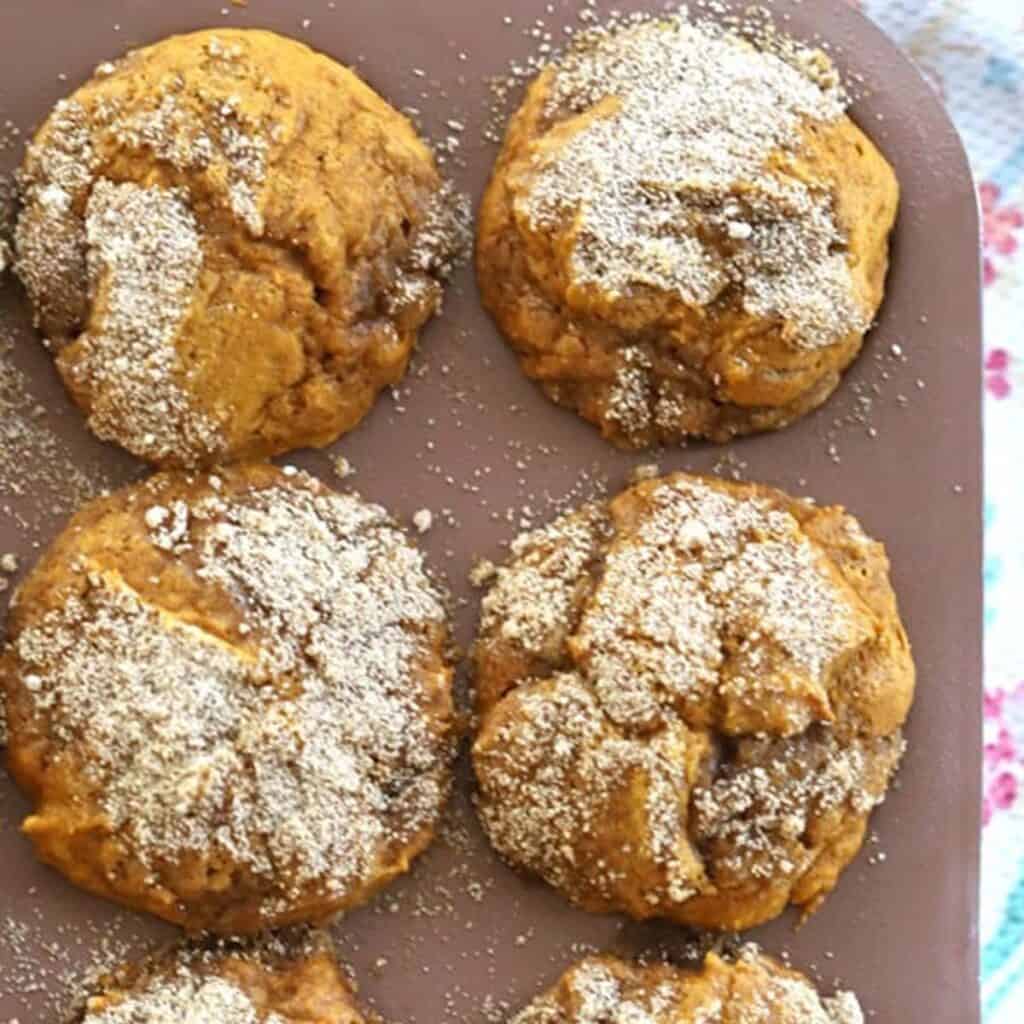 These Pumpkin Cinnamon Rolls are made with soft and tender pumpkin dough, gooey cinnamon sugar swirl and velvety cream cheese frosting. Serve with a mug of hot coffee for the coziest fall breakfast.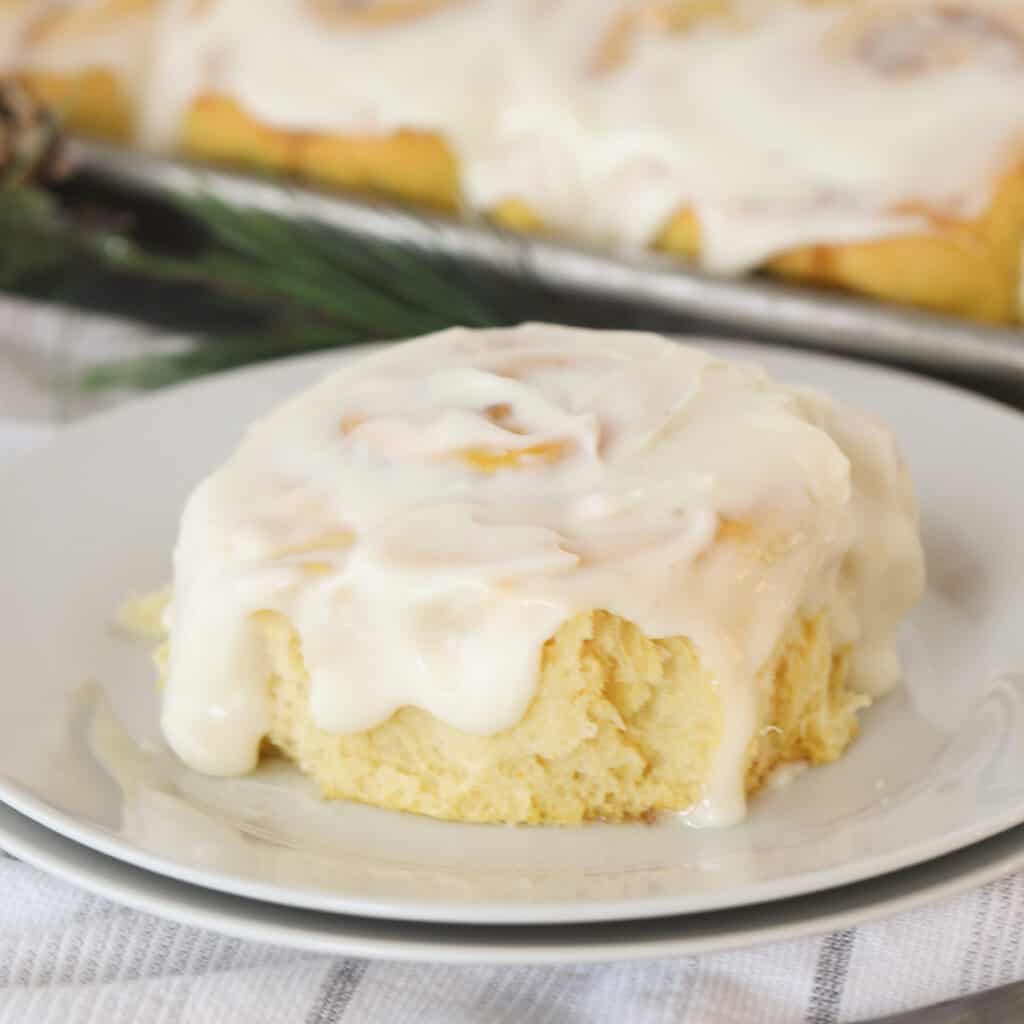 Homemade Pumpkin Bread from scratch is moist, delicious, and so easy to make. This moist pumpkin bread is full of seasonal spices like cinnamon, nutmeg, ginger, and cloves to get you in a cozy fall mood.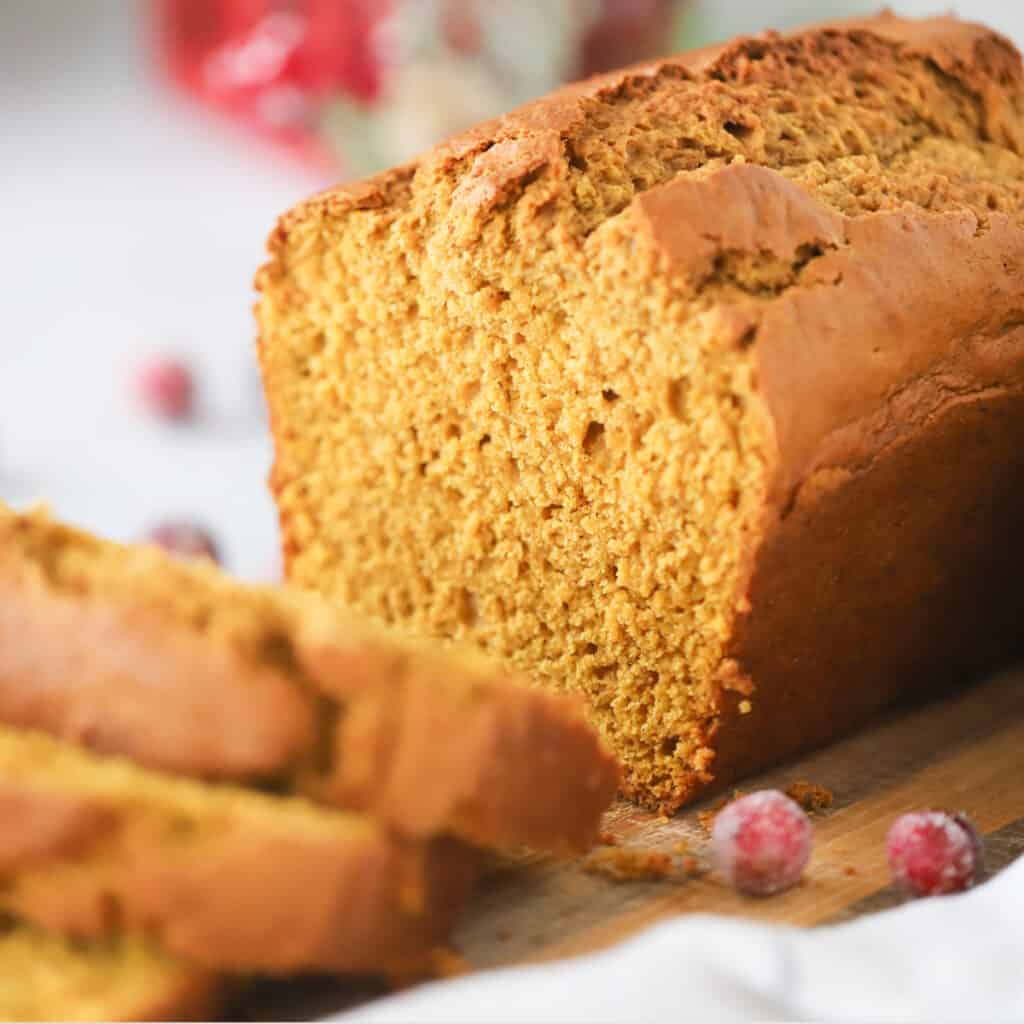 More Pumpkin Recipes
This recipe for Homemade Pumpkin Puree gives you step-by-step instructions to make your very own fresh pumpkin puree at home. It's simple, tasty and requires just one ingredient: pumpkin! Use in breads, pies, cakes, soups and more.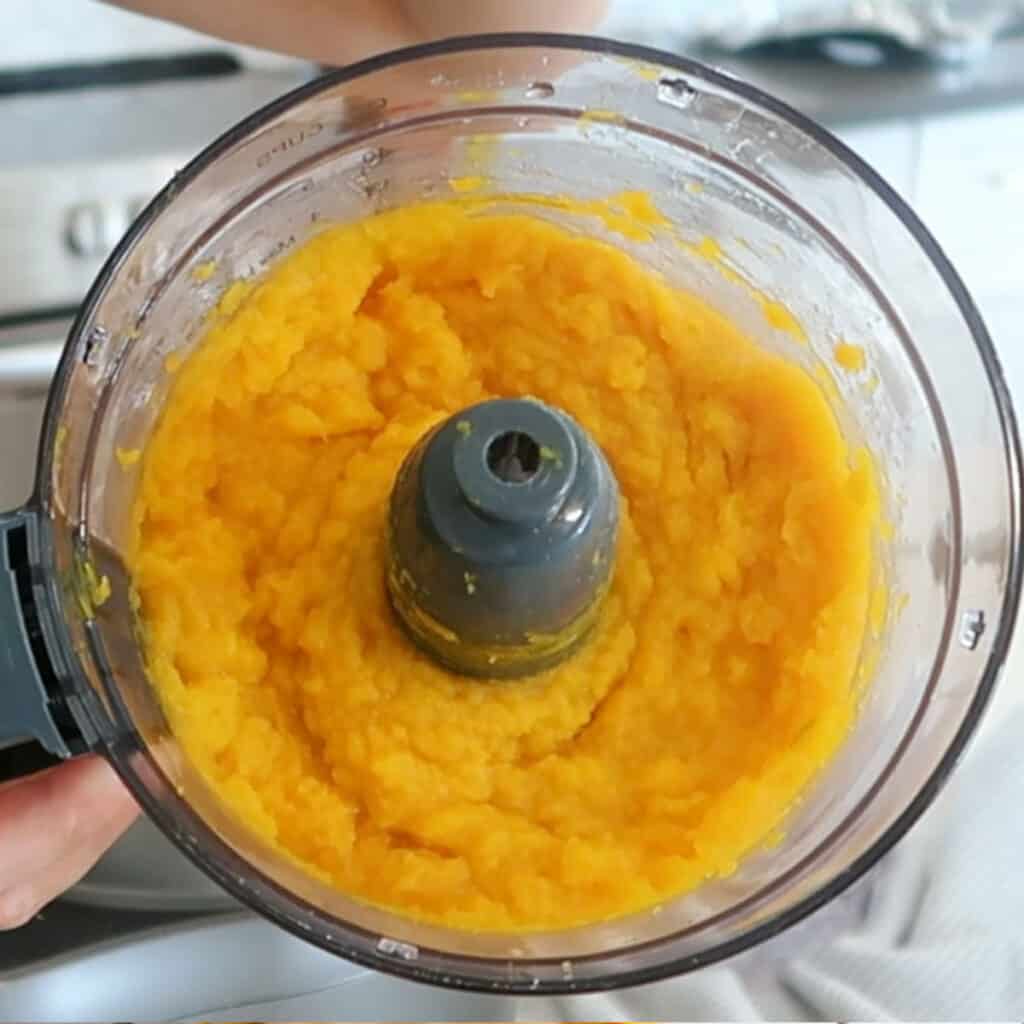 Our recipe for Pumpkin Fluff Dip is made with whipped cream cheese, real pumpkin puree and baking spices. This easy dessert dip tastes just like a no-bake pumpkin cheesecake but takes only 10 minutes to make. Serve with graham crackers or your favorite cookies on the side for dipping.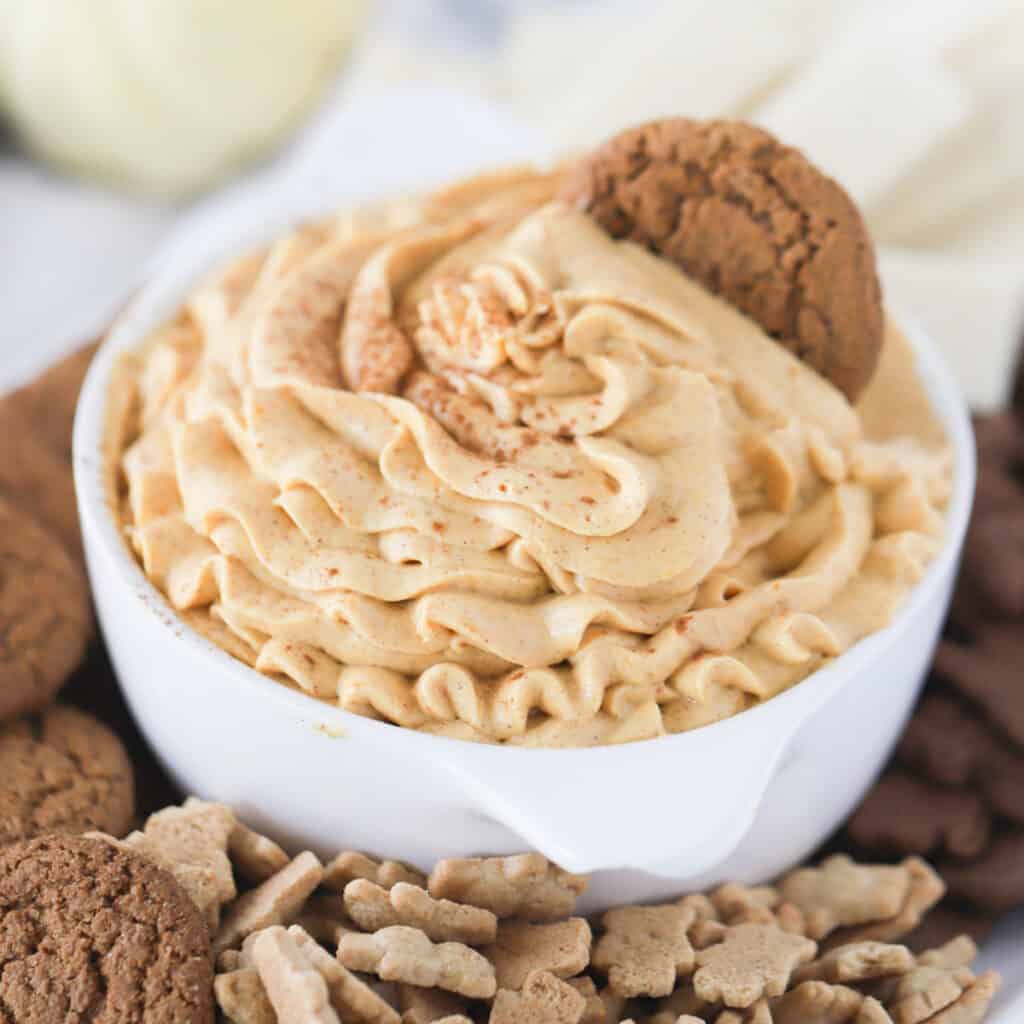 This old-fashioned baked Pumpkin Rice Pudding uses leftover cooked rice for a quick and easy fall treat. It's creamy, delicious and tastes amazing served warm with ice cream or a dollop of whipped cream.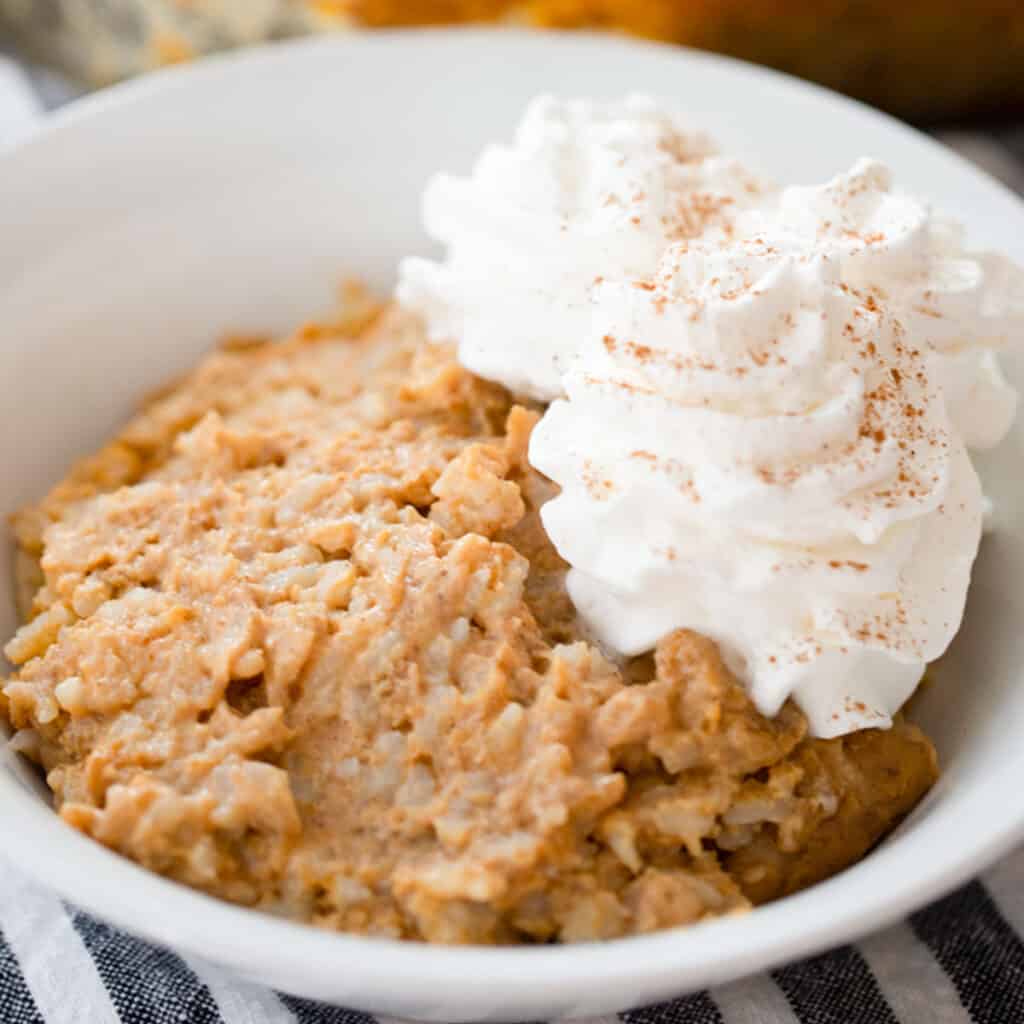 Frequently Asked Questions
What can I do with pumpkin puree?
There are so many ways to use pumpkin puree in both pumpkin dessert and savory pumpkin recipes. You can use it to make muffins, cheesecakes, pies, and cookies as well as pumpkin soups and stews, pumpkin pancakes, and so much more.  
Can you freeze pumpkin puree?
Yes! Pumpkin puree freezes super well, so if you are making some be sure and freeze whatever you don't plan on using right away. You can store frozen pumpkin puree in freezer bags for up to 2 months.
More Fall Recipes
This list of over 20 of our favorite Pumpkin Dessert Recipes has classic pumpkin desserts like pumpkin pie along with new favorites like pumpkin rice pudding. They are all easy to make and absolutely delicious.
Reader Interactions