This collection of our favorite Buffalo Chicken Recipes includes drumsticks, wings, dips, wraps, and more. Whether you're gearing up for game day or just love spicy buffalo chicken, we've got something everyone will love.
Jump to:
9 Easy Buffalo Chicken Recipes
We've pulled together 9 of the Best Buffalo Chicken Recipes to inspire you the next time you need to prep for a Super Bowl party, weekend get together, or easy dinner at home. Along with our recipe for Homemade Buffalo Sauce, you'll find classics like Baked Buffalo Chicken Wings as well as fun party food like this Frank's Buffalo Chicken Dip.
Feel free to get creative and use buffalo sauce to spice up all sorts of chicken recipes. You can even mix it with rotisserie chicken for easy buffalo chicken sliders, add it to pizza, or serve as a dipping sauce for potatoes and more.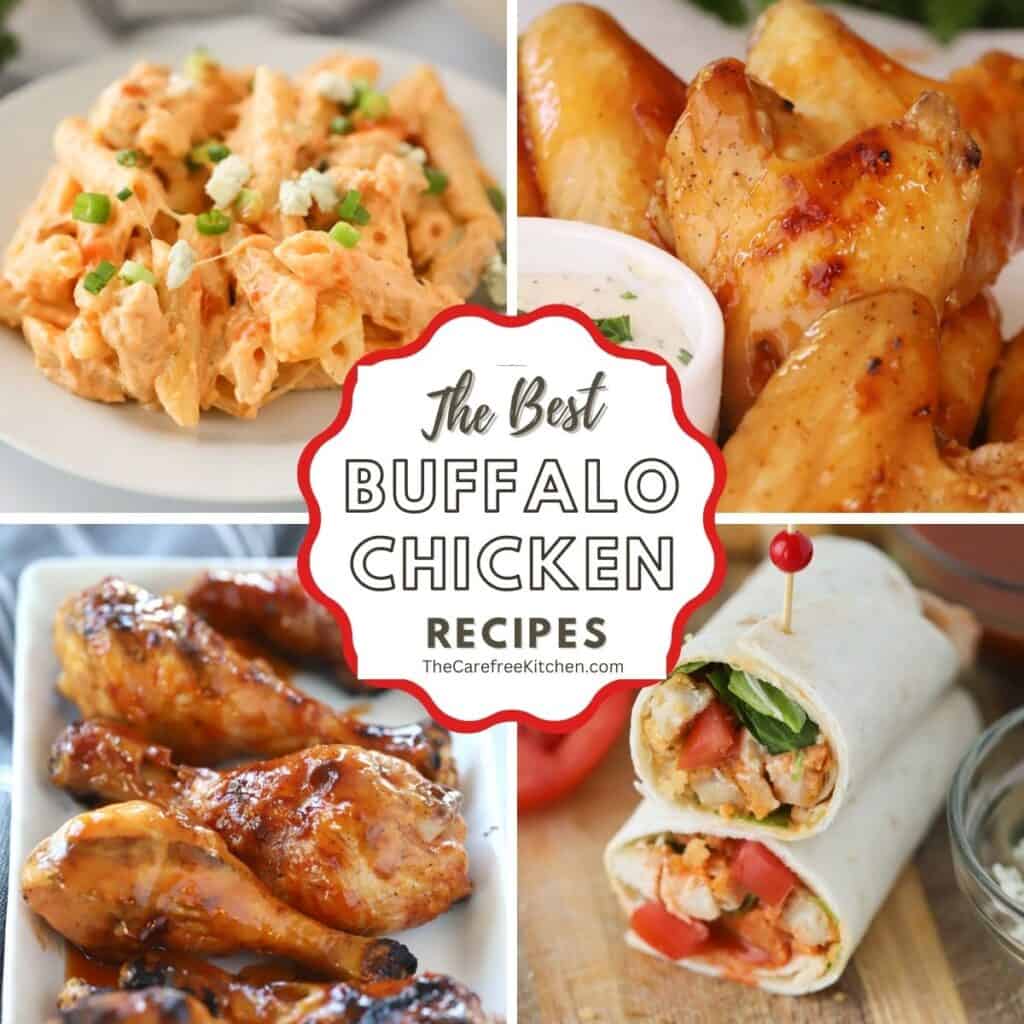 These Oven-Baked Buffalo Chicken Wings are baked in the oven until golden, then smothered in sweet and spicy buffalo chicken sauce for a quick and easy appetizer. This healthier alternative to fried wings is just as crispy and delicious and sure to become a family favorite.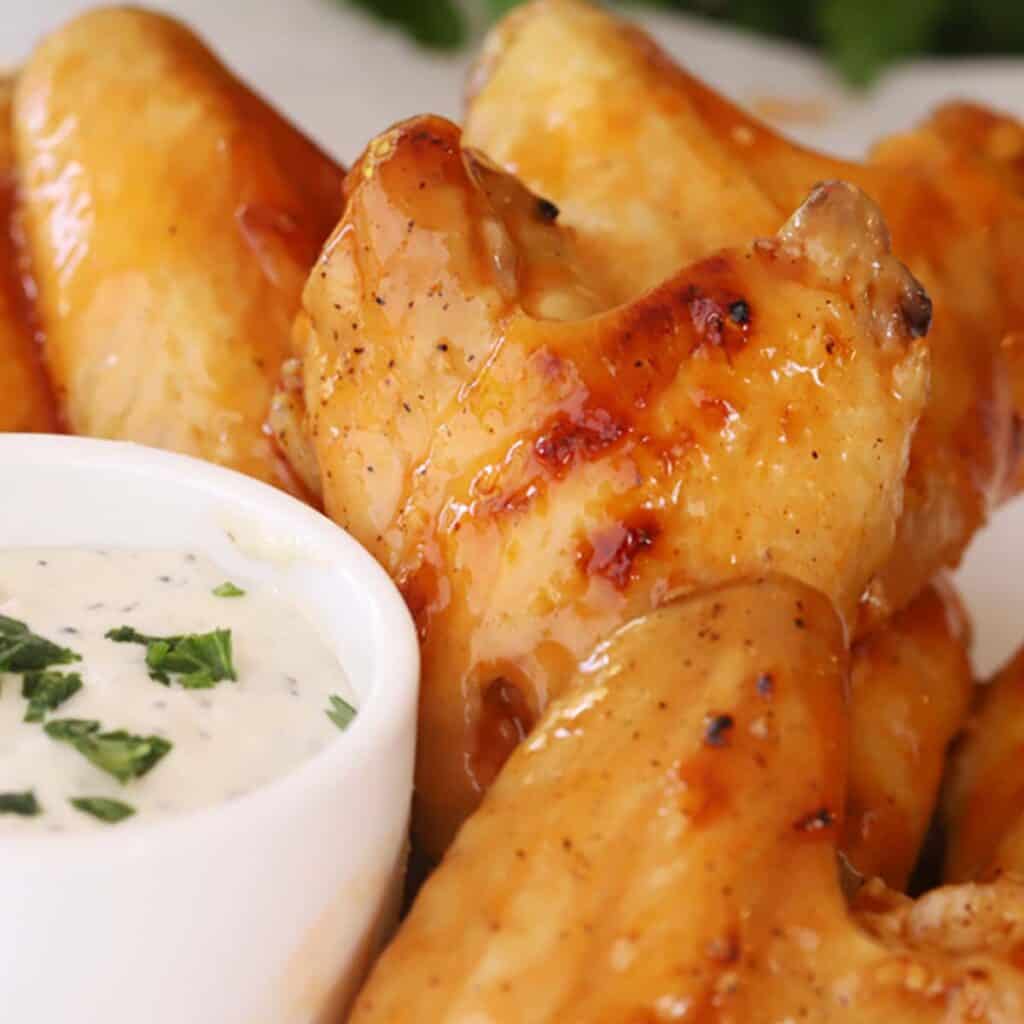 If you love Buffalo Chicken recipes, this Buffalo Chicken Drumstick recipe will soon be a family favorite. They can be oven-baked, grilled, or even air fried and are perfect for football food, an easy weeknight meal, or summer BBQs.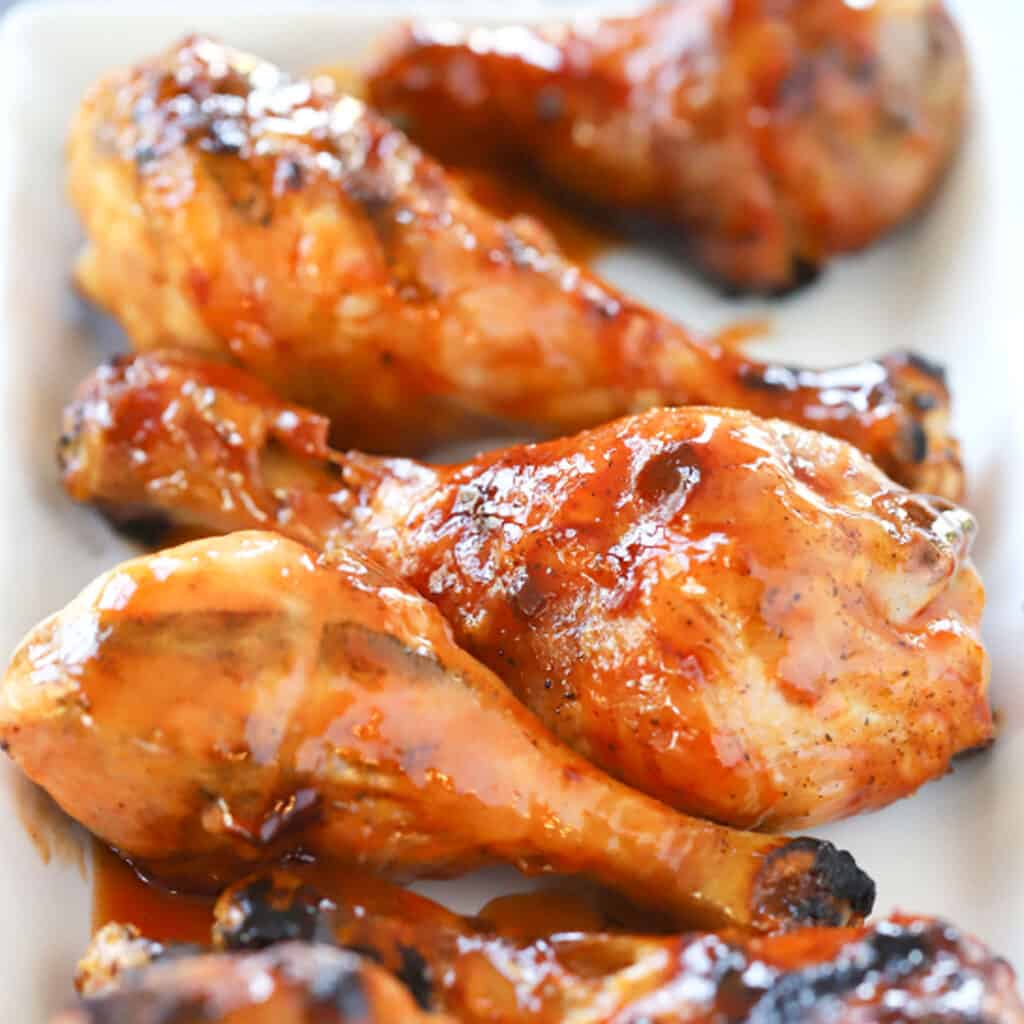 Frank's Red Hot Buffalo Chicken Dip is the ultimate quick, easy, crowd-pleasing party food. It tastes just like buffalo chicken wings in creamy, cheesy dip form.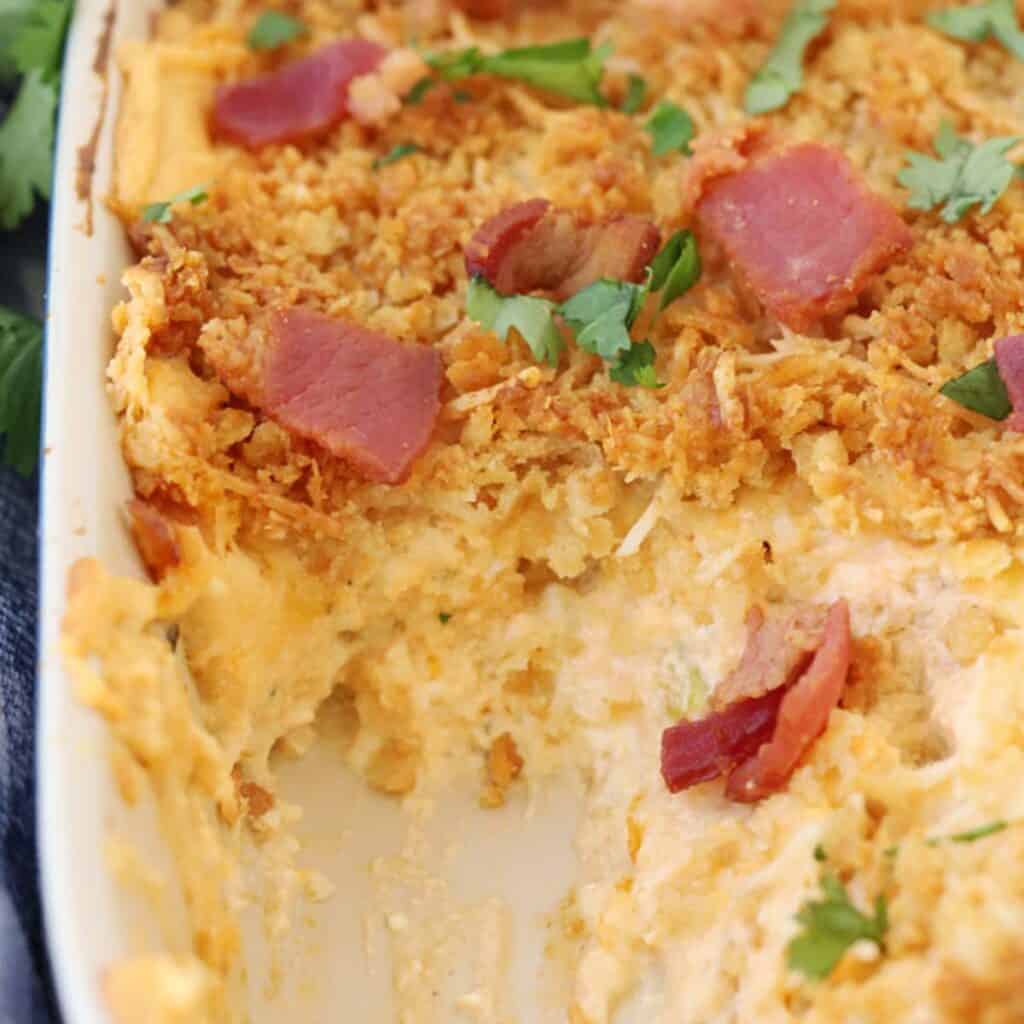 This quick and easy Buffalo Chicken Pasta recipe is a family favorite that can be ready in about 30 minutes flat. The creamy, cheesy buffalo sauce coats every piece of juicy chicken and pasta for a home cooked meal that everyone loves.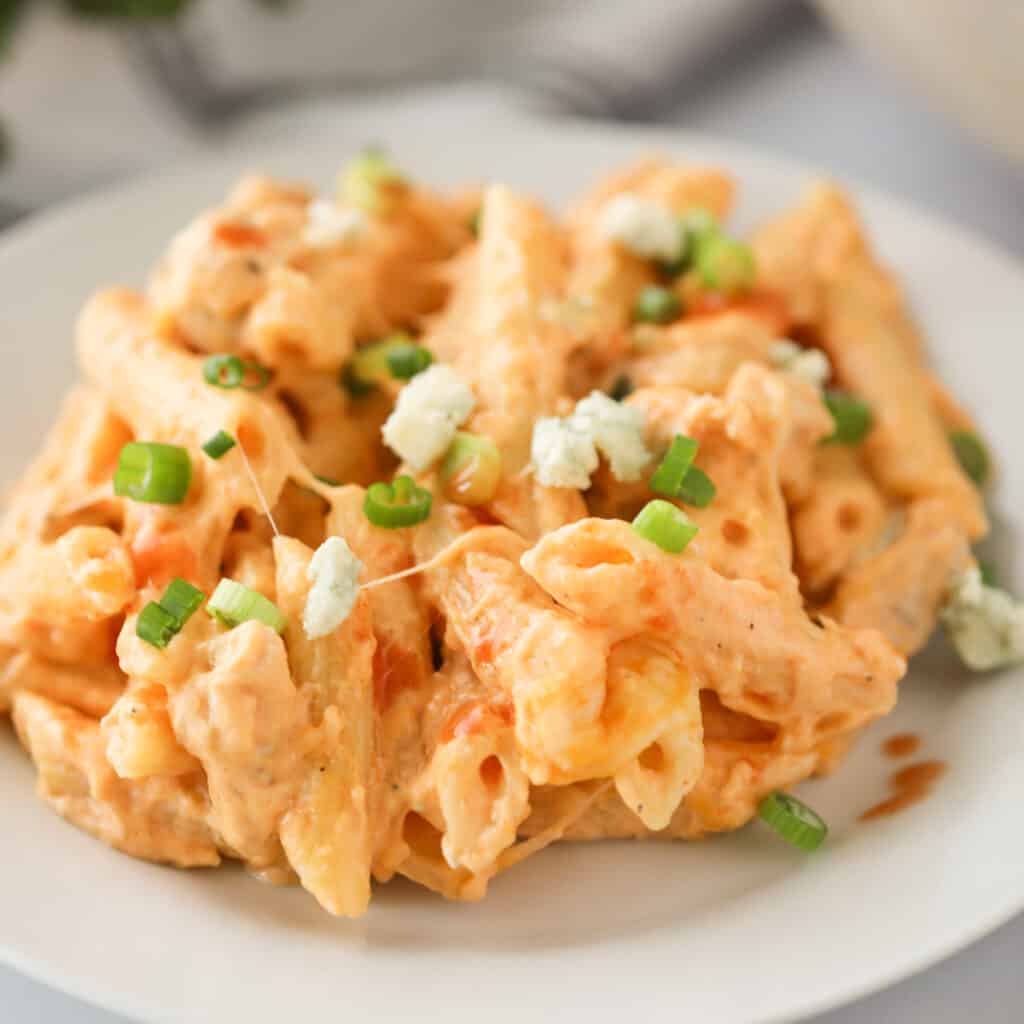 This Buffalo Chicken Wrap recipe is a quick and easy meal that's exploding with flavor and crunch. Each wrap is filled with crispy breaded chicken tenders covered in buffalo sauce and rolled up in a flour tortilla with shredded cheese, ranch dressing, lettuce, and more.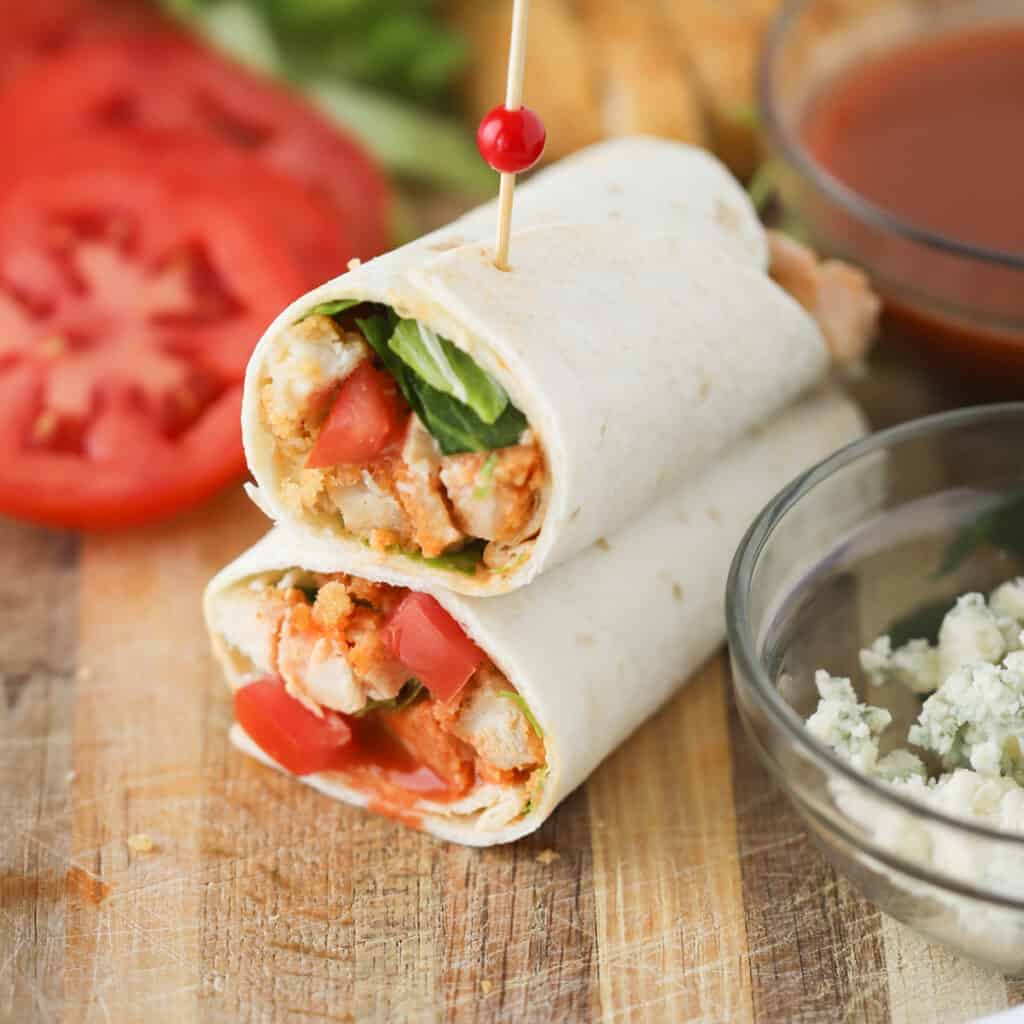 These Baked Buffalo Chicken Bites have all of the zesty flavors of Buffalo chicken without the deep-fried breading. Tender and juicy, they taste great covered in blue cheese crumbles and ranch dressing for dipping.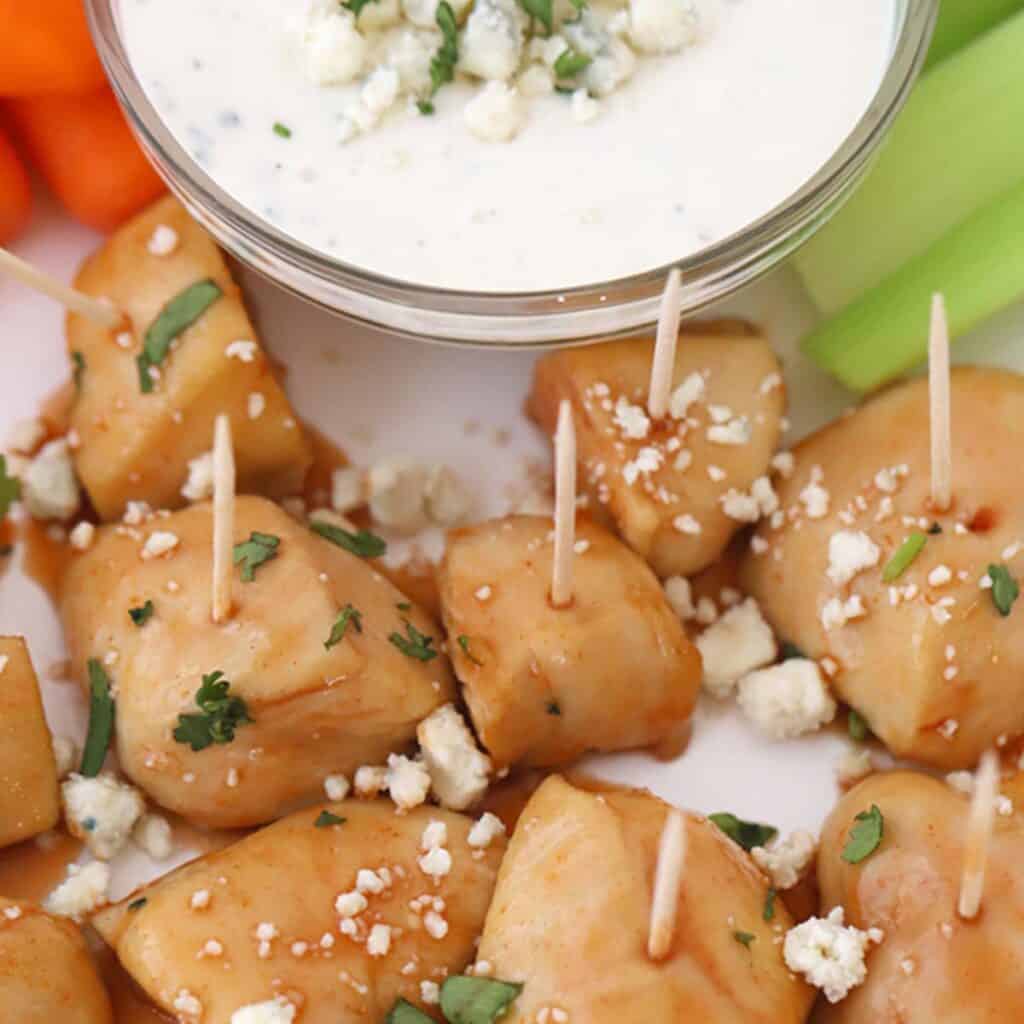 These Buffalo Chicken Taquitos are filled with a simple buffalo chicken dip, baked to golden brown and served with your favorite dipping sauce. Crunchy on the outside, creamy on the inside these will definitely satisfy your next taquito craving.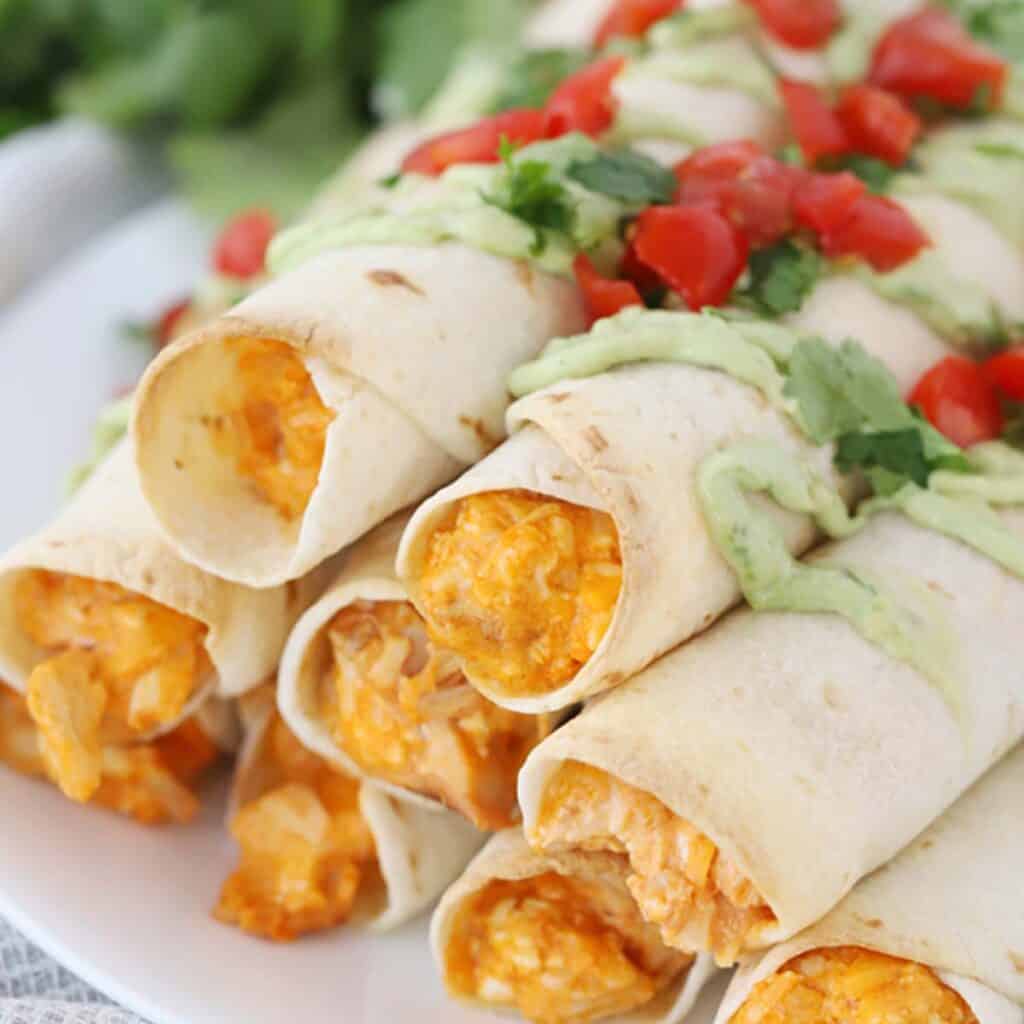 This Slow Cooker Buffalo Chicken is tender, tangy, spicy, and makes for a healthy and delicious alternative to hot wings on game day or any weeknight. Serve this spicy slow cooker chicken breast on a Hawaiian roll to make buffalo chicken sliders, tucked inside a tortilla or lettuce wrap, or even over a bed of greens to make a buffalo chicken salad.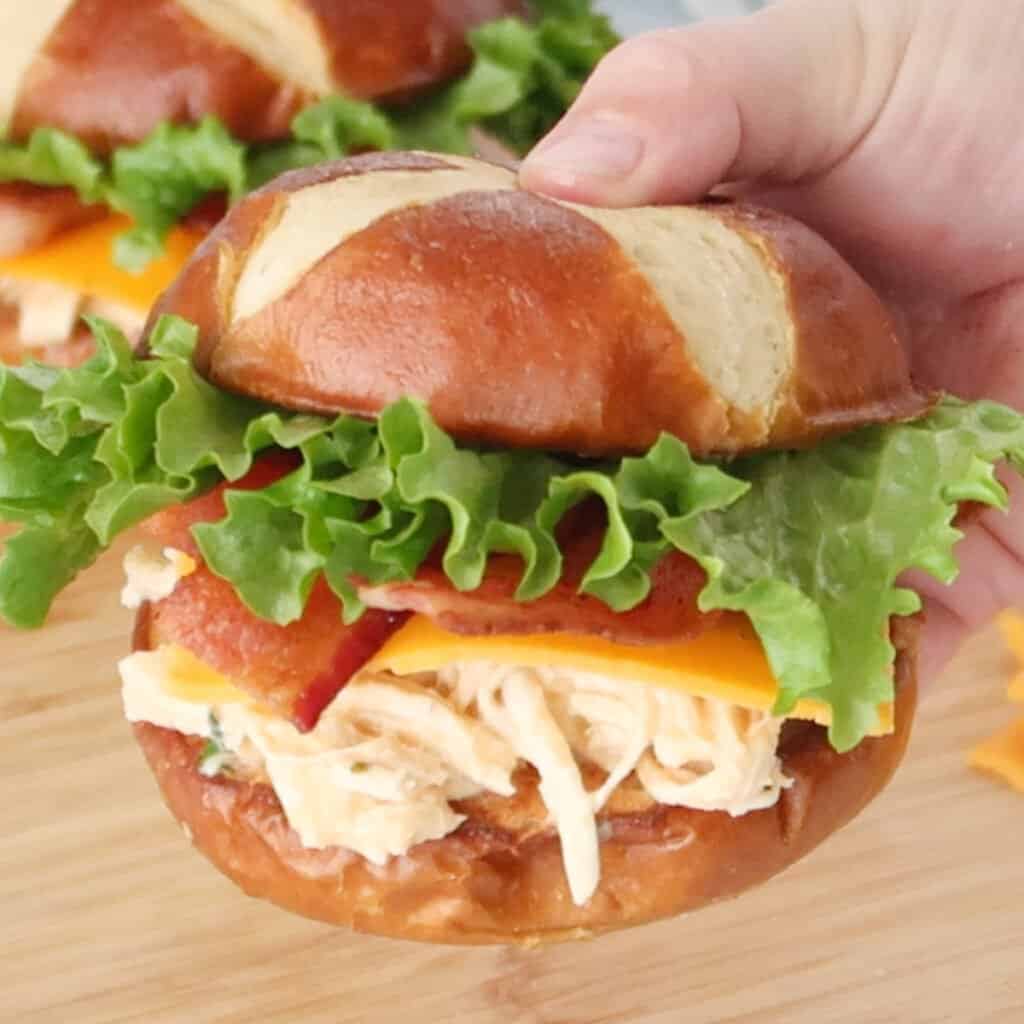 This amazing homemade buffalo sauce is quick, easy, and can be made into buffalo chicken wings, buffalo chicken salad, buffalo chicken drumsticks, or a buffalo burger. It is also a great topping for tacos, pizza, and eggs!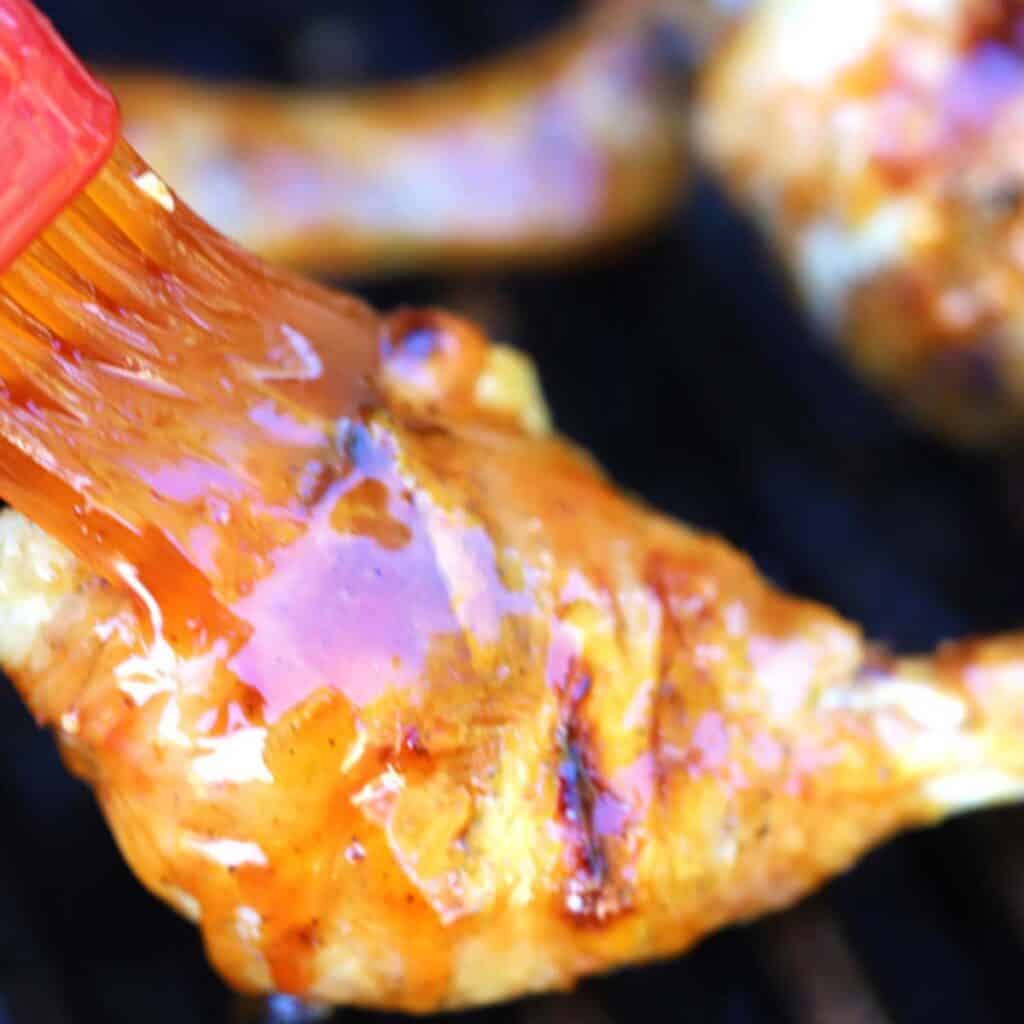 Frequently Asked Questions
Why is it called buffalo sauce?
The name for buffalo sauce comes from where it originated - Buffalo, New York. The owner of a bar got creative by adding a little butter to some hot sauce, along with simple seasoning, and used it to fry wings. Clearly it was a hit!
What's the difference between hot sauce and buffalo sauce?
Buffalo sauce is made with hot sauce, but has butter and other simple seasoning added to it. It can be hot, medium, or mild but because of the butter is generally a little more mild than hot sauce.
What to serve with buffalo chicken
Because it is spicy, buffalo chicken is best served with something a bit more cooling such as a salad. As far as dipping sauces, ranch or blue cheese dressing are the most traditional. This Southwest Ranch Dressing is a super tasty option.
Is buffalo sauce gluten free?
Most buffalo sauce is gluten free, however you should always double check ingredient lists to be sure.
More Easy Chicken Recipes
This list of the Best Buffalo Chicken Recipes will give you inspiration for your next game day party. You'll find recipes for buffalo chicken wings, drumsticks, dips, and more.
Reader Interactions