Here are 10+ Cinnamon Roll Recipes for our favorite Cinnamon Roll Flavors as well as variations to help inspire you to shake things up. Each of these cinnamon roll recipes is perfect for holidays, special occasions, or just a relaxing weekend at home.
Jump to:
10+ Best Cinnamon Roll Recipes
I absolutely love having fun making different Cinnamon Roll Flavors. Between the dough, the cinnamon roll filling, and the frosting you can make all kinds of fun variations.
In this list, you will find our Best Cinnamon Rolls recipe along with a variety of fruit flavored sweet rolls, holiday-inspired cinnamon rolls, Whole Wheat Cinnamon Rolls, and more. I've also included answers to some of your most frequently asked questions and a list of frosting recipes. Let's get baking!
Cinnamon Roll Flavors for Every Occasion
Our Best Homemade Cinnamon Roll recipe is light, fluffy, soft, chewy, and made with simple ingredients. These step-by-step instructions also include our delicious cream cheese icing recipe perfect for slathering over your warm cinnamon rolls right out of the oven.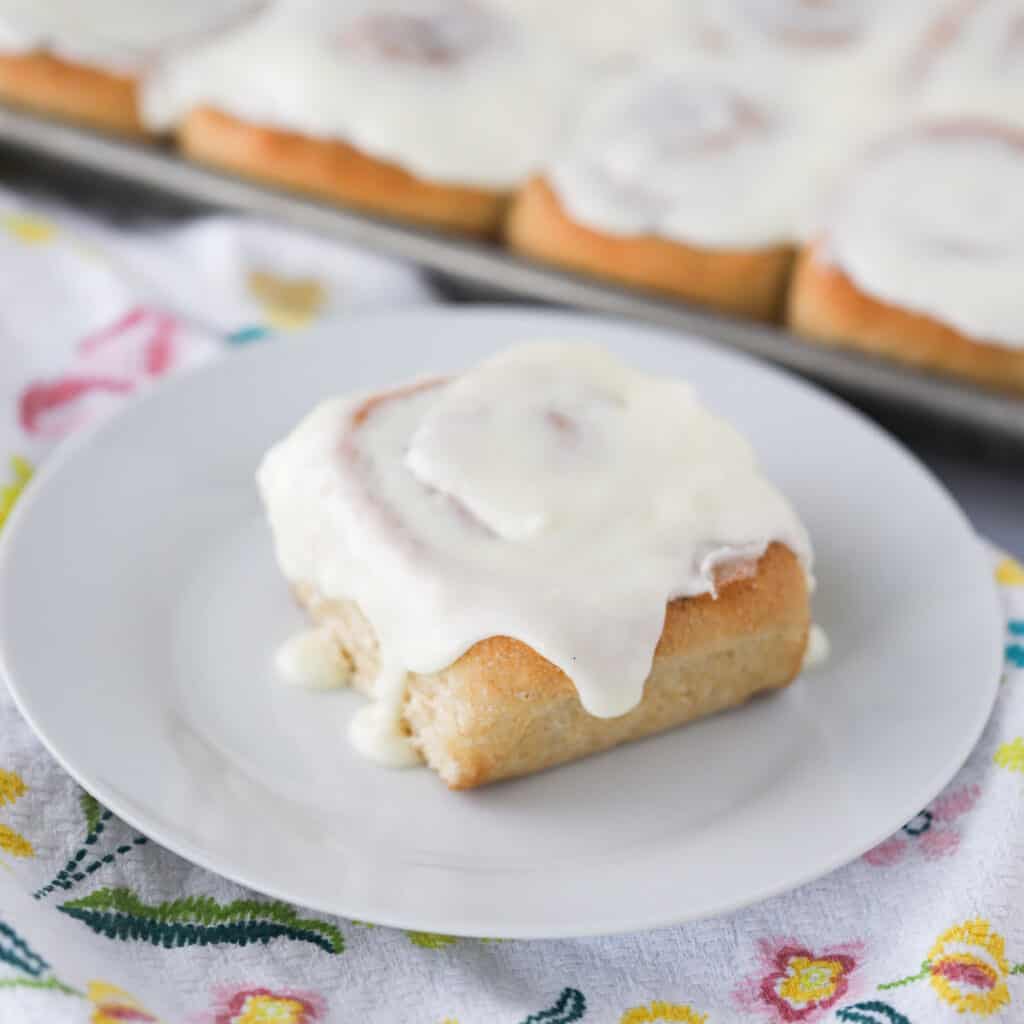 This Caramel Cinnamon Rolls Recipe is absolutely ah-mazing. We start with our favorite homemade cinnamon roll dough and smother them in delicious caramel sauce for cinnamon rolls, hot out of the oven.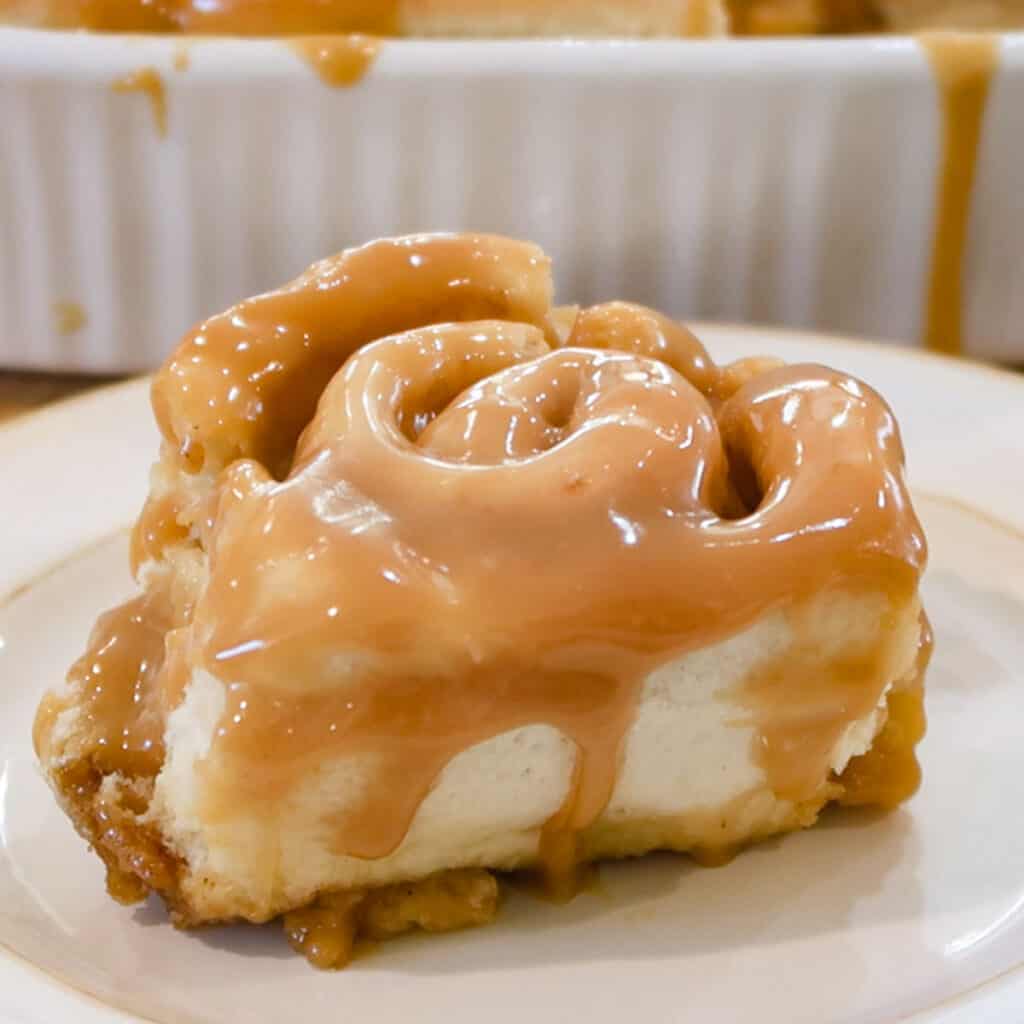 This Einkorn Cinnamon Roll recipe is made with simple ingredients and makes the light and fluffy, soft and chewy cinnamon rolls. Also included is a recipe for cinnamon roll icing, perfect to slather on your warm Einkorn Cinnamon Rolls right out of the oven.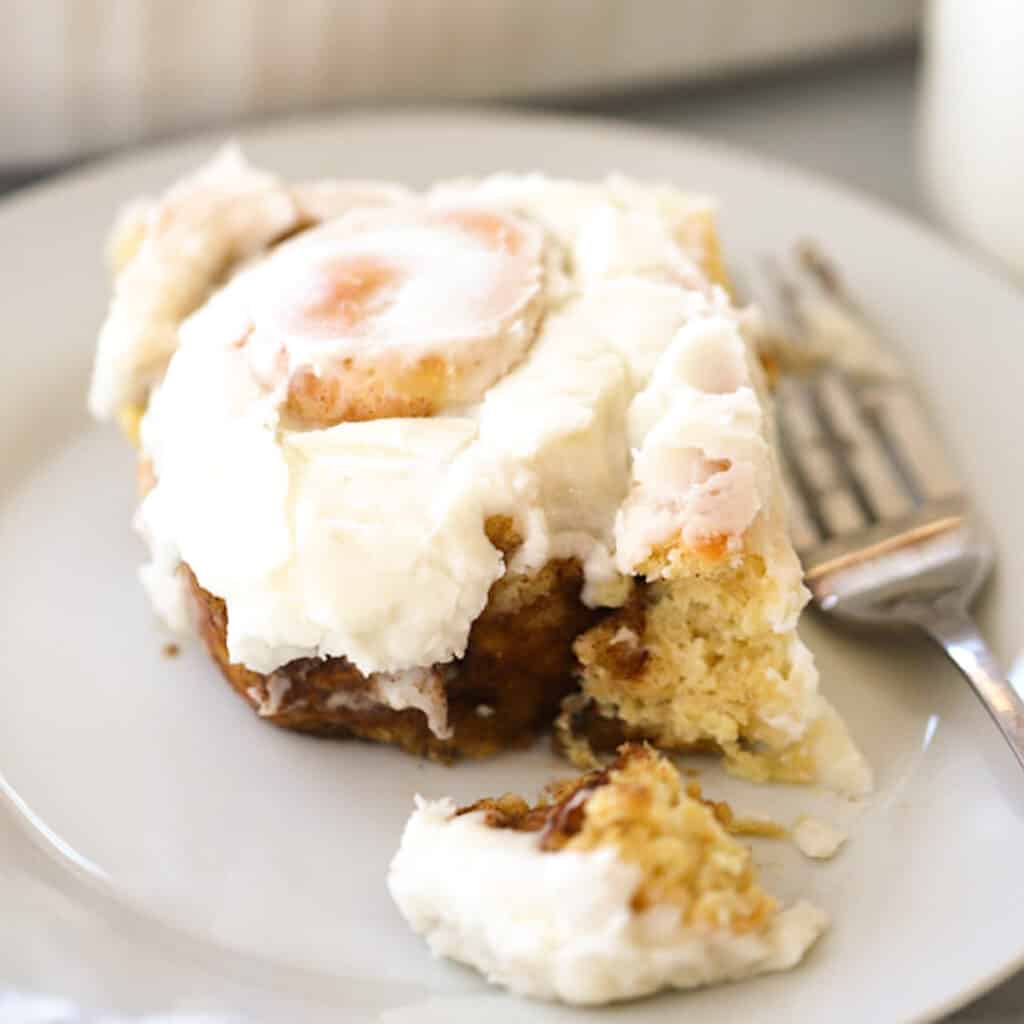 These festive Christmas Tree Cinnamon Rolls are a super easy Christmas breakfast. Topped with an ooey gooey cream cheese icing and adorable Christmas sprinkles, they are sure to make the entire house smell amazing while you create happy Christmas morning memories.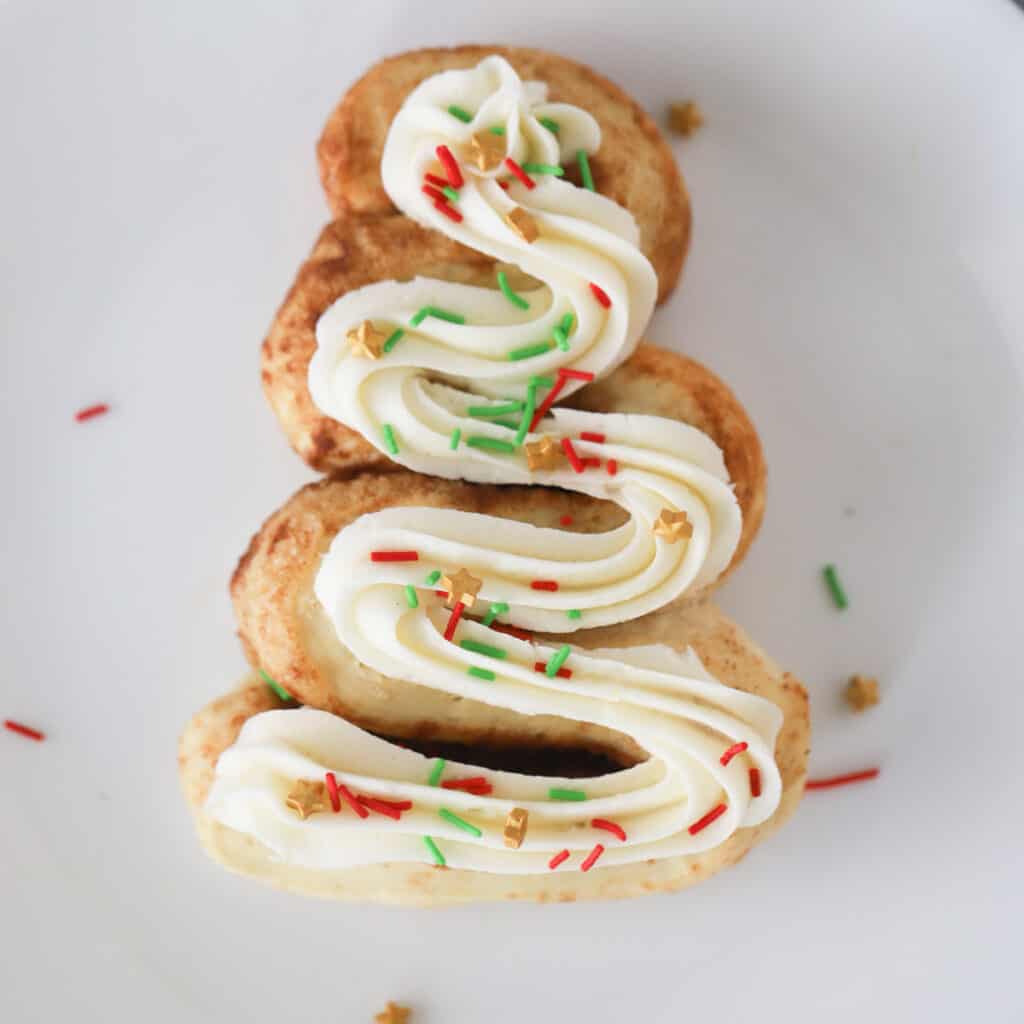 These Whole Wheat Cinnamon Rolls are soft, sweet, and gooey with a deliciously nutty whole-grain flavor. They're filled with brown sugar and cinnamon, then topped with a homemade cream cheese frosting that is out of this world.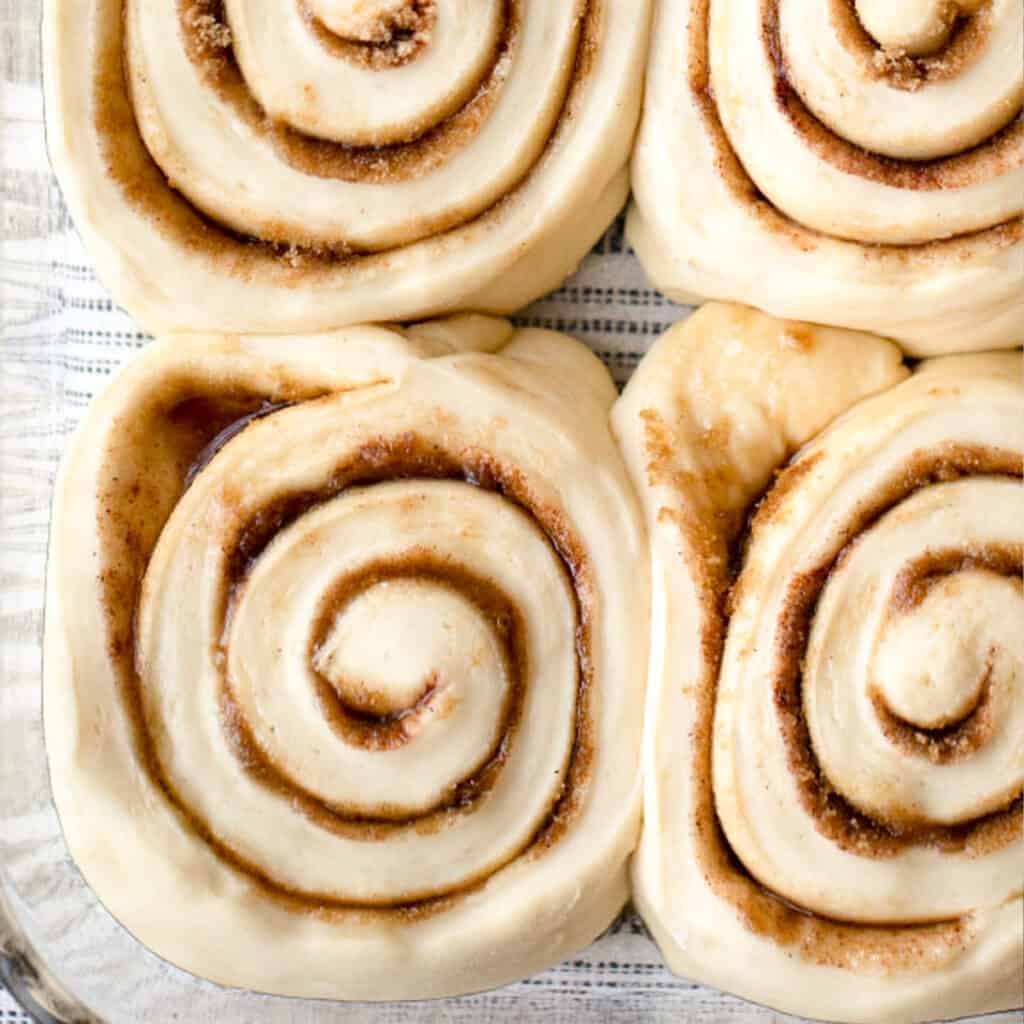 These light and fluffy Bunny Cinnamon Rolls make the most adorable addition to your Easter brunch table. You can follow our easy step-by-step instructions on how to make cinnamon roll bunnies from scratch, or take a couple of shortcuts to have them ready in a fraction of the time.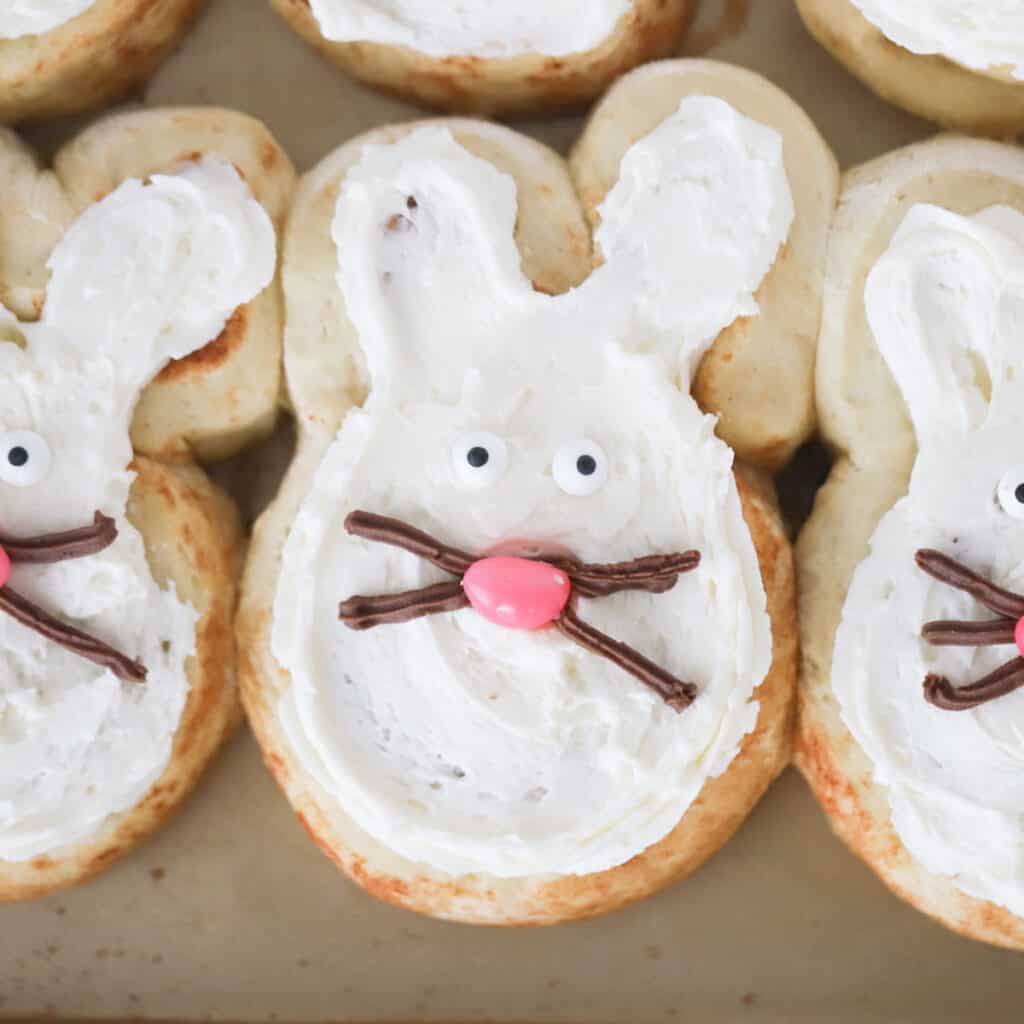 These Pumpkin Cinnamon Rolls are made with soft and tender pumpkin dough, gooey cinnamon sugar swirl and velvety cream cheese frosting. Serve with a mug of hot coffee for the coziest fall breakfast.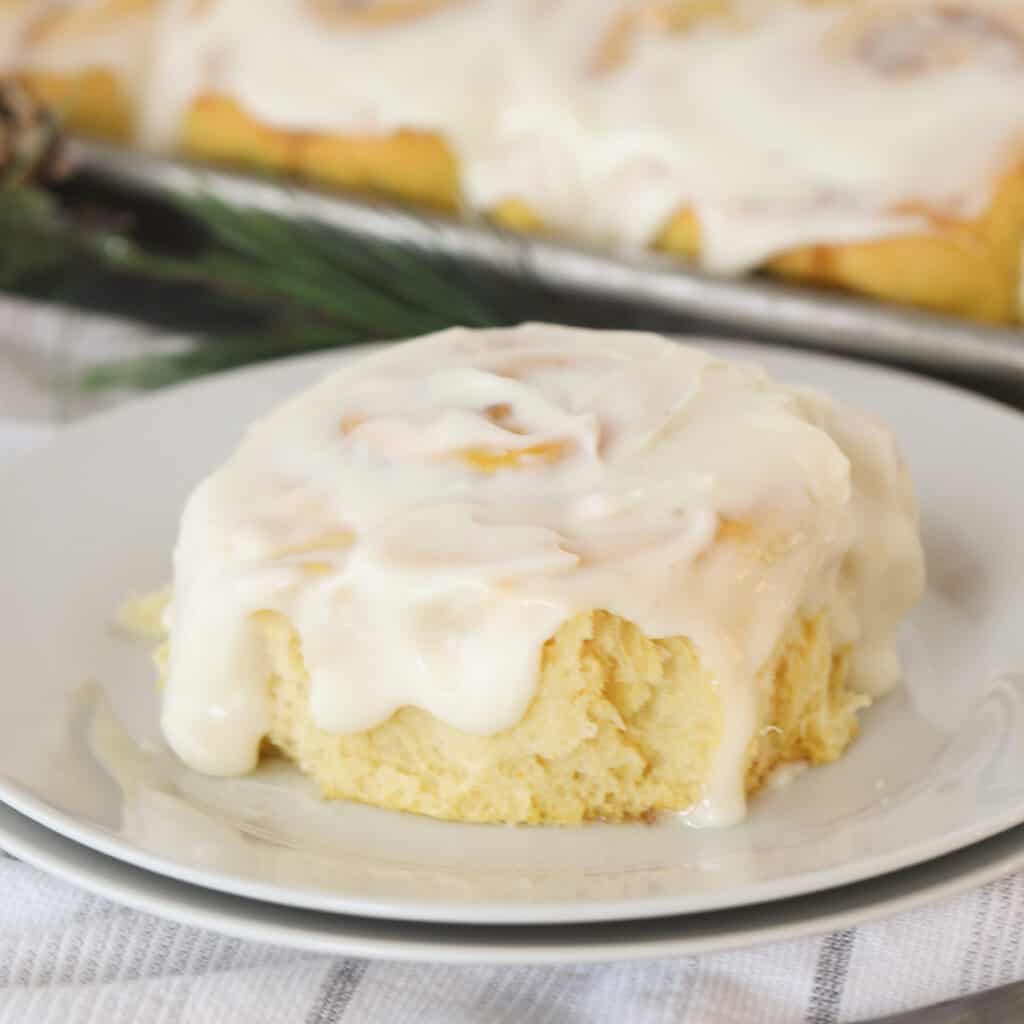 Homemade Sweet Rolls
This Lemon Sweet Rolls recipe is light, fluffy and slathered in lemon buttercream frosting. They make the perfect sunshiney breakfast alternative to cinnamon rolls that taste great all year long.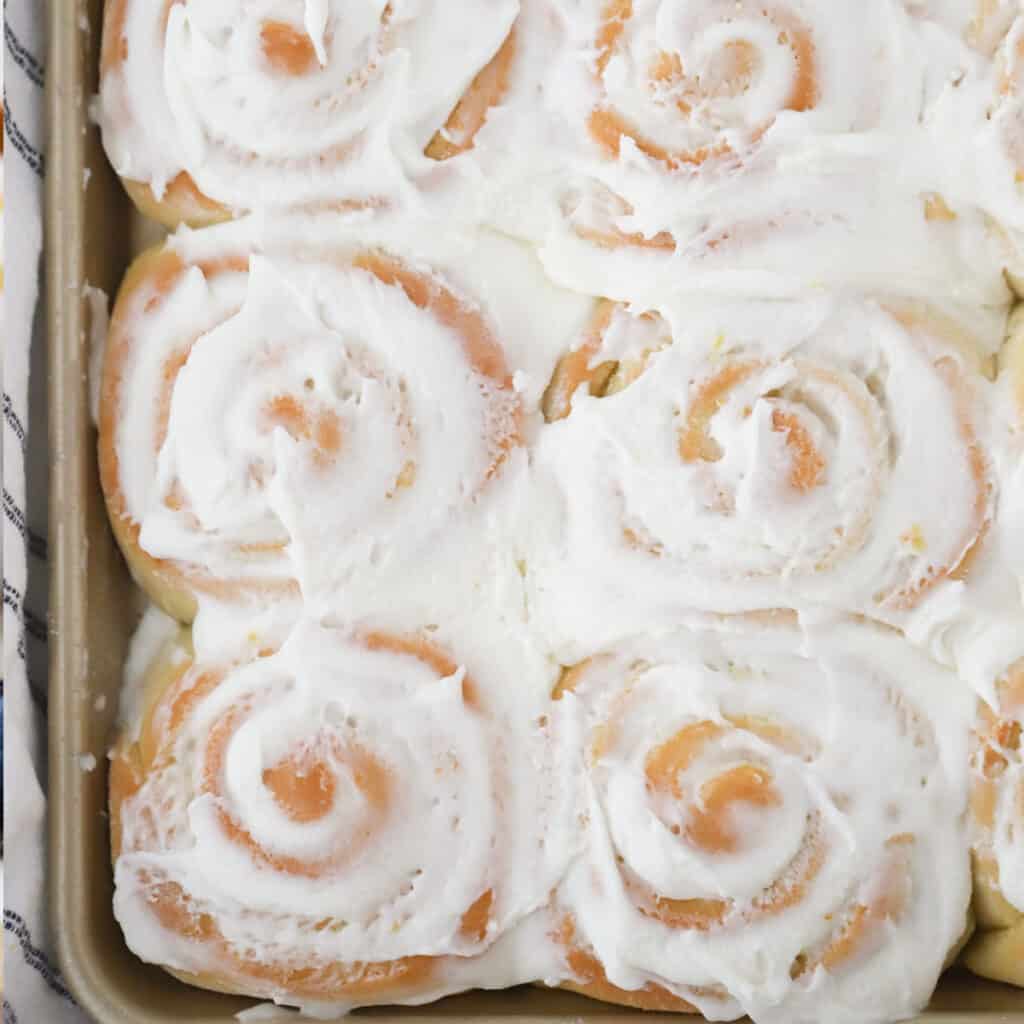 These Homemade Sweet Orange Rolls with a Dreamsicle Orange Frosting are ooey and gooey and so fun to make. They're bursting with orange flavor and smothered with a sweet and tangy creamsicle orange frosting. It's a match made in heaven!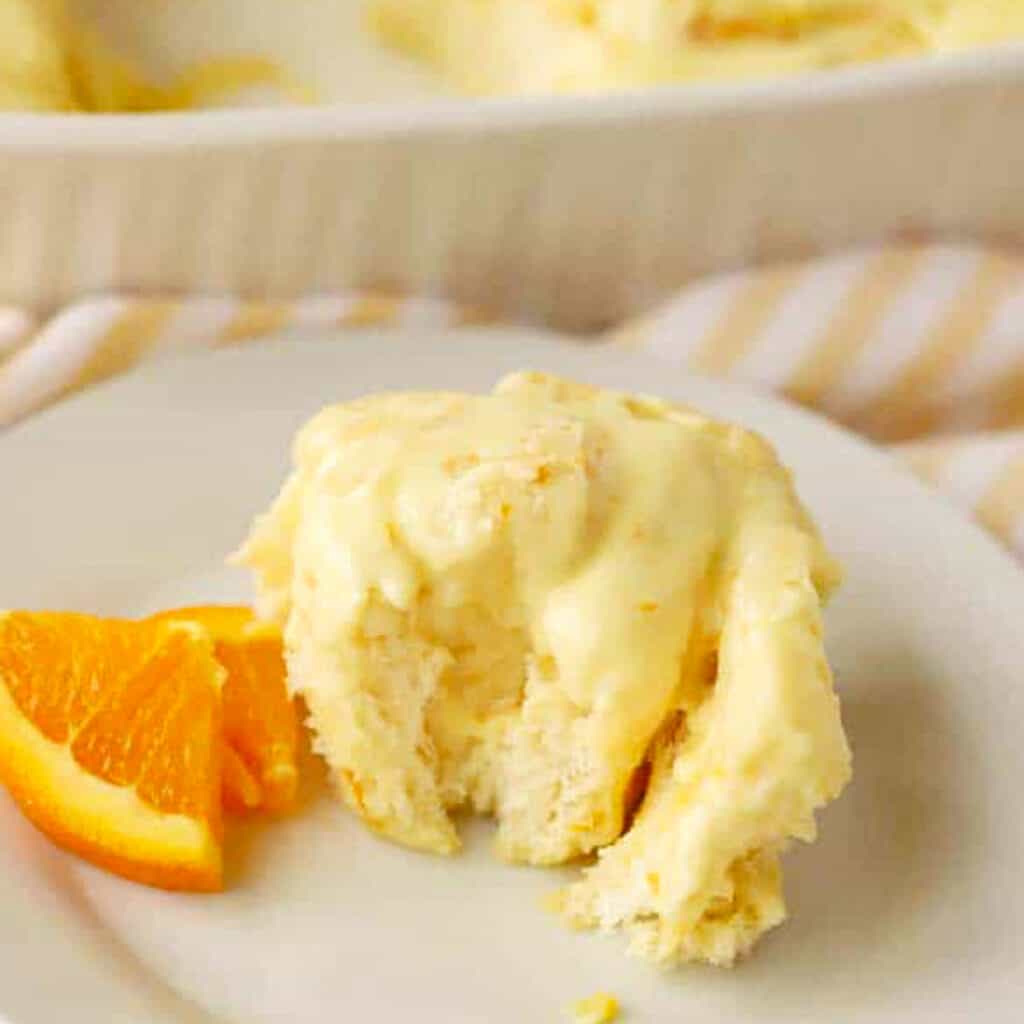 This Berry Sweet Rolls Recipe is a fun, fresh variation of traditional homemade cinnamon rolls. They're filled with a mixed berry and lemon juice compote, baked until golden brown, and then slathered in a sweet and tart buttercream frosting.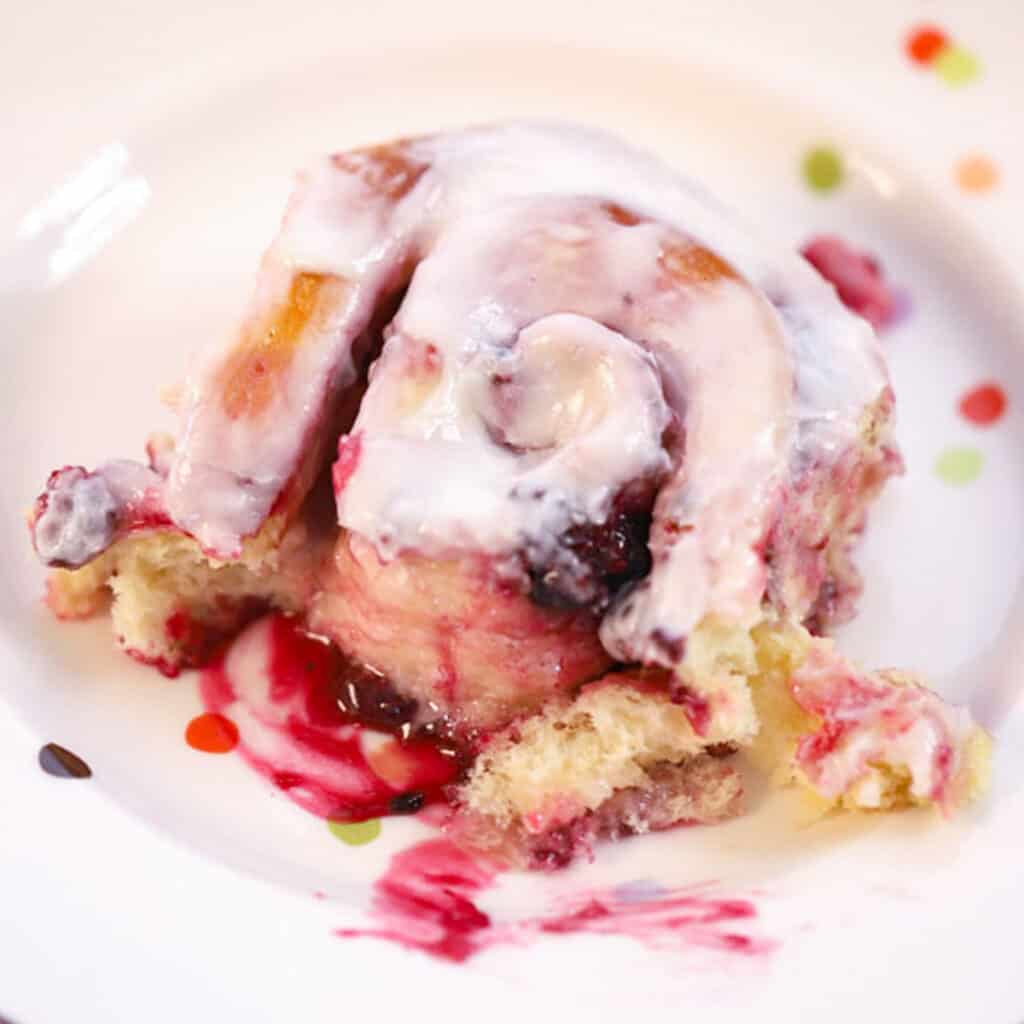 These are the best Raspberry Sweet Rolls ever! They are fluffy, soft, chewy and have an incredible raspberry filling, all topped with lemon cream cheese frosting. And to make them even more cute, they're made into a heart shape for your sweetheart or for Valentine's Day. What a sweet treat!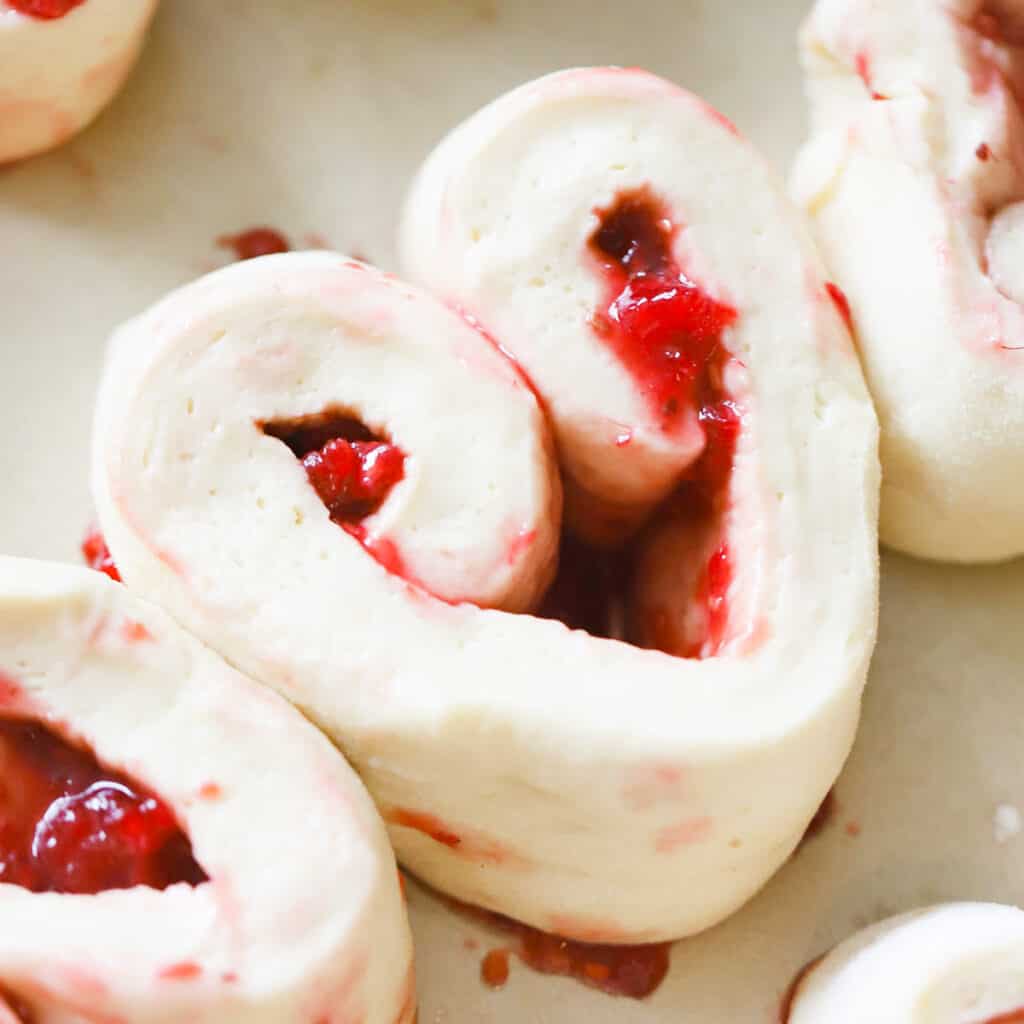 Cinnamon Roll Toppings
Here are a few frosting ideas that you can use to mix and match with various sweet rolls and cinnamon rolls.
Frequently Asked Questions
How do you keep cinnamon rolls soft?
There are a few key tips to keep in mind that will help to ensure that your cinnamon rolls and sweet rolls are super soft and fluffy. First, make sure you mix your dough properly. Undermixing won't allow the gluten to develop enough, making the dough tough. Overmixing will overdevelop the gluten, also making the dough tough.

It's also important to allow the dough time to rise. This helps it relax and allow the yeast time to do its thing. Last but not least, don't over bake your cinnamon rolls! Keep a close eye on them while they bake.
Can you make cinnamon rolls ahead of time?
Yup - this is a great breakfast to get started on ahead of time.  You can cut and shape the cinnamon rolls, wrap the pan loosely in plastic wrap and immediately refrigerate overnight.  The next morning, pull the pan out, preheat the oven and bake as directed.
How do I know when the cinnamon rolls are done baking?
If you aren't sure whether your cinnamon rolls are done baking, test the ones in the center of your baking pan or baking sheet.  Use an offset spatula or paring knife to pull up the cinnamon roll nearest the center of your pan and if it still seems raw, return them to the oven to continue baking.
What's the best temperature to bake cinnamon rolls?
I like to bake Cinnamon Rolls at 350 degrees F.  You don't want to go much higher because you also want to allow them time to rise a bit further during the baking process.  If you bake much lower, they will take too long to cook and the filling has a tendency to drip out from inside.
More Of The Best Breakfast Recipes
These 10 Best Cinnamon Roll Flavors are some of my favorite breakfast and brunch options for holidays and special occasions. I have included fruit forward sweet rolls, holiday-themed cinnamon rolls, and even Einkorn Wheat Cinnamon Rolls.
Reader Interactions