This simple corn bread recipe has only a few ingredients. You can make it in a cast iron skillet, a baking dish or make it into muffins.  Its delicious every time!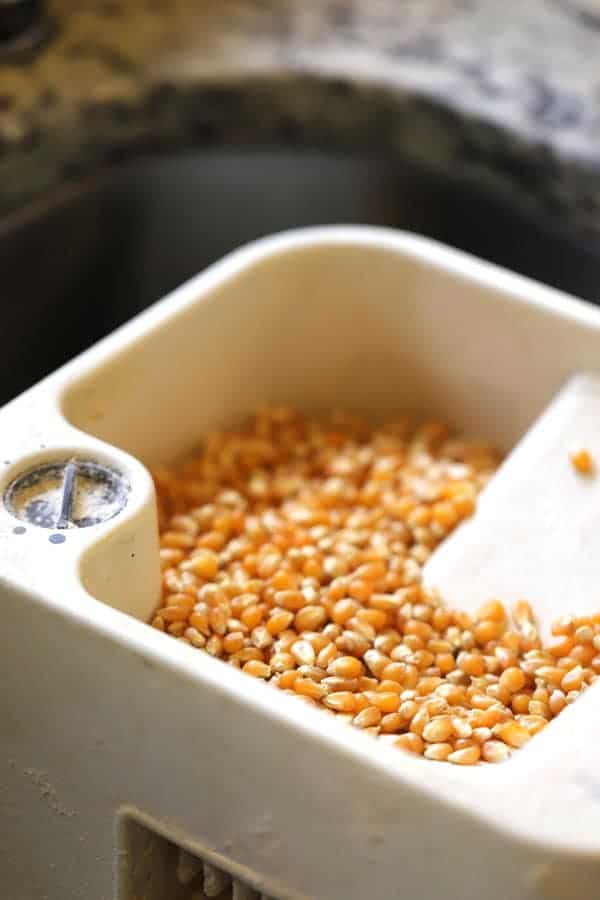 How do you make cornmeal??
Grind your own, use popcorn!  I discovered this a few years ago and it was a game changer.  I have this old Magic Mill wheat grinder that my Mom used for 20 years and then gave it to me.  I've had it for 15 years and it's still plugging away.  I love grinding my own wheat in it but someone mentioned you can grind cornmeal too! What!?! This makes the best cornmeal! Just grind your popcorn!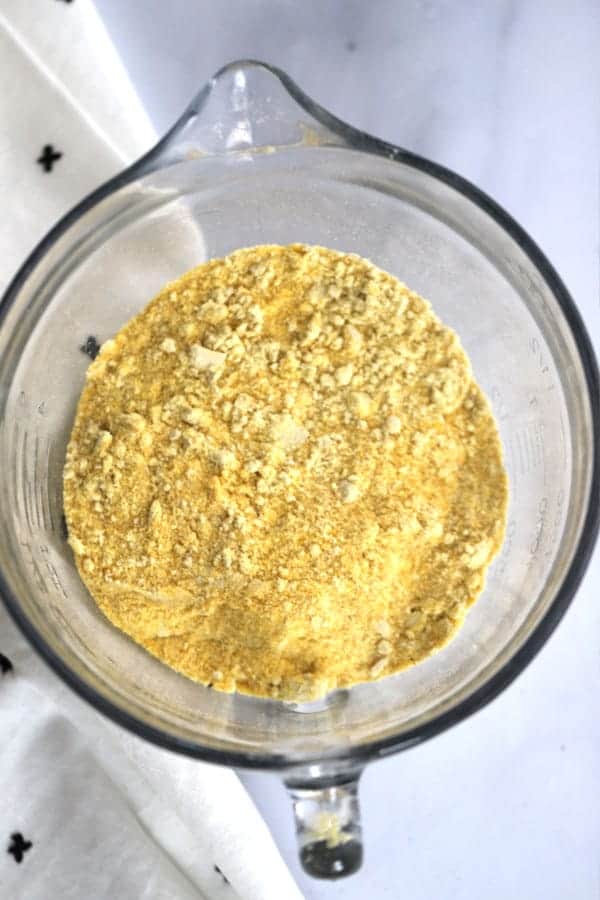 I have a hard time keeping cornmeal around because I just don't use it that much,  but this little hack made my life a little easier.  (Be sure to check the ratings on your wheat mill to be sure you can grind cornmeal.  Some wheat grinders will gum up and won't work if you  try to do anything other than hard white wheat.)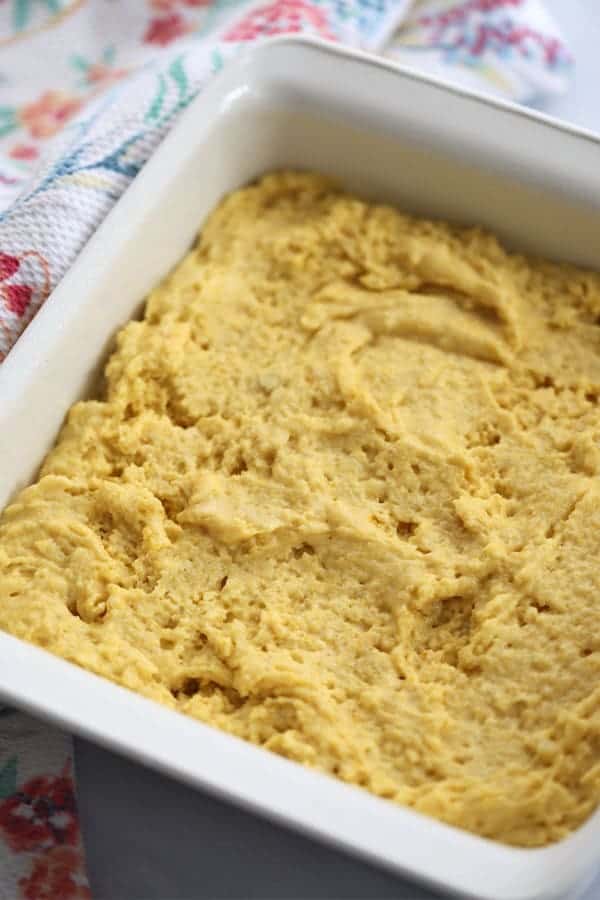 We love using this cornbread recipe year round.  Warm cornbread is a simple and delicious side to any soup, salad and a favorite when we barbecue.   Slather some of the most amazing honey butter on it and wha-la, lip smacking goodness!
Tips on making simple Cornbread:
Grind your own popcorn in your wheat grinder, use popcorn!  (be sure to check the ratings on your wheat grinder to make sure it can handle grinding popcorn)
If you have unused corn meal, keep it in the freezer in a ziplock bag and it'll stay fresh for a couple months.
Serve with Honey Butter, seriously so good!
Be sure to grease or spray with non-stick spray whatever you decide to bake it in.
You can bake this in a baking dish, bread pan, or muffin tins.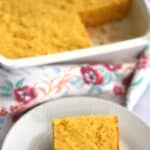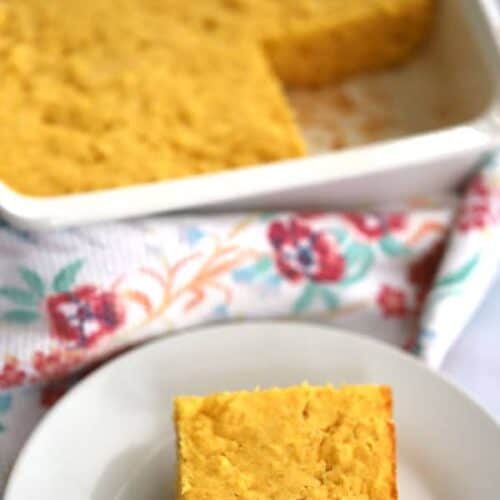 Easy Homemade Cornbread
Homemade cornbread, delicious with honey butter!
Ingredients
1 1/4

cup

Cornmeal

1

cup

Flour

1

Tablespoon

Baking Powder

1/4

Tsp

Salt

1/2

cup

Sugar

1

cup

Milk

1/4

cup

Butter, Melted

1

large

Egg
Instructions
Preheat oven to 325 degrees.

In a large mixing bowl, combine dry ingredients, cornmeal, flour, sugar, baking powder, and salt. Mix

In another bowl, combine your "wet" ingredients, milk, butter and egg. Whisk together until the egg is beaten.

Pour your milk mixture into your cornmeal mixture. Mix until combined. Batter should be just a little lumpy.

Pour batter into a greased 8 by 8 greased baking dish or 12 greased muffin tins.

Bake at 325 degrees for 20-25 minutes or until golden brown on edges and a toothpick when inserted into the middle of the corn bread comes out clean. Serve war and with honey butter. Enjoy!
Nutrition Facts
Easy Homemade Cornbread
Amount Per Serving
Calories 249
Calories from Fat 63
% Daily Value*
Total Fat 7g 11%
Cholesterol 36mg 12%
Sodium 131mg 5%
Potassium 264mg 8%
Total Carbohydrates 39g 13%
Protein 5g 10%
* Percent Daily Values are based on a 2000 calorie diet.